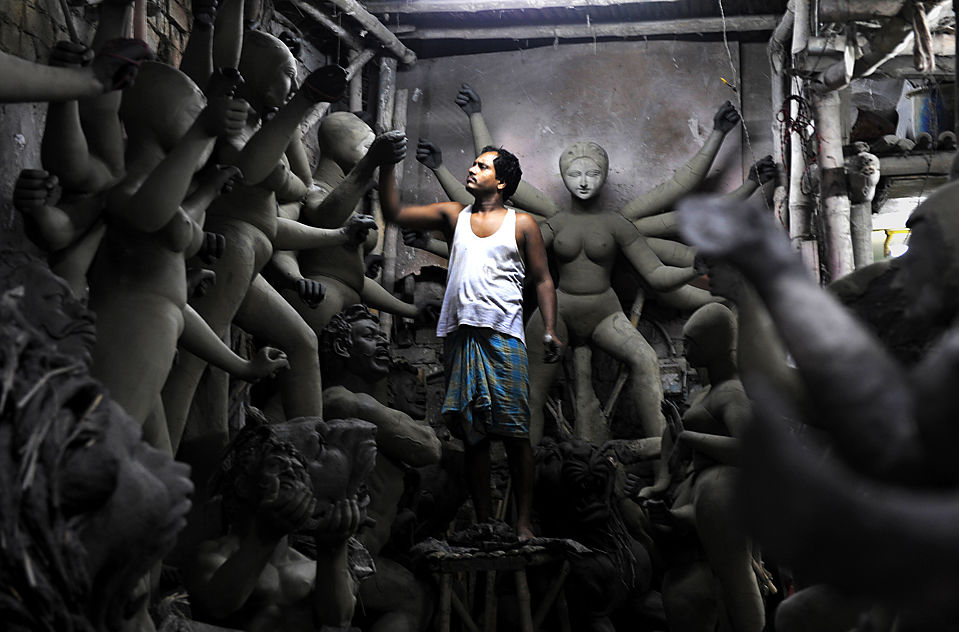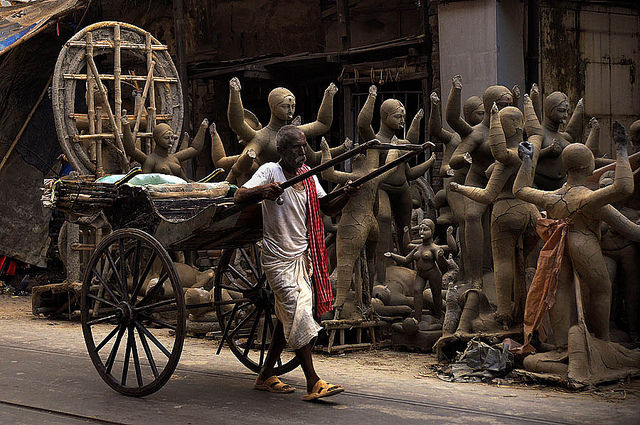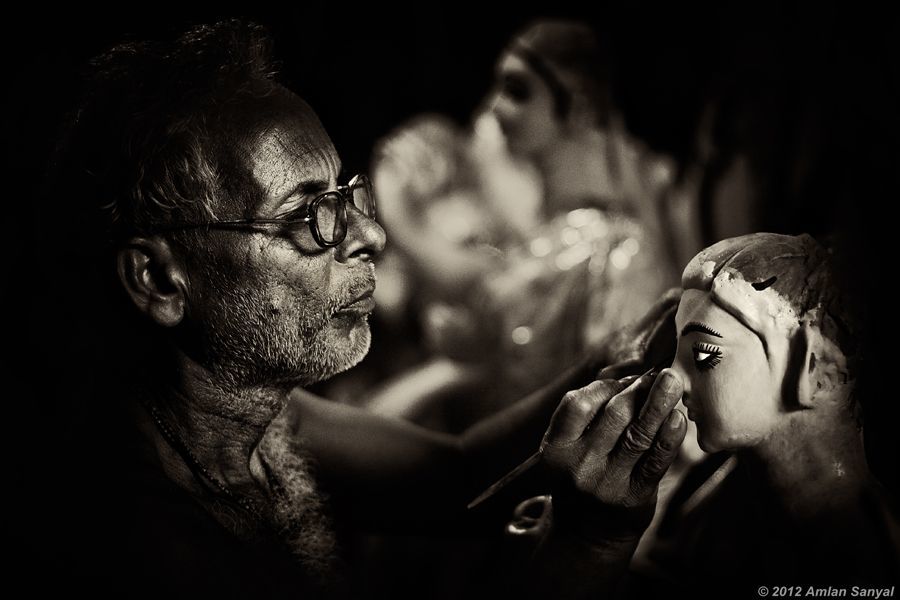 During your holidays, you set foot on a new land planning to feast your eyes and get all charged up for the next monday on its way. But Kolkata's ward number 9 by the Hoogly river unfolds a journey through people's hardwork, dedication and undying passion to bring smiles on the faces of people in the city of joy during Durga puja.
Kumartuli, originally a potter's colony would challenge your potential to seek through their lives. As odd as this sounds when you step in north kolkata during the auspicious season of durga puja, you will fit in any mob and would be dragged till you reach an artist with clay in his hands and hope in his eyes trying to shape up the goddess of power and will.
People in this ward have the skill to light up the city and all they have is clay, hay and a goddess whom they pray. One can look forward to drool as these creators frame their creator and return home with another album or can be keen enough to ask them about their lives and walk back with a different insight towards life's ultimatum. The residents in this colony have the desire to make every year's festival prettier than the last and this never allows them to realize the fact that their job is a seasonal one. Everyday customers pass by gazing upon the beauty of the idols, none try to peek behind the curtain and let themselves know, who in the world runs this show?

So step into the city of joy and meet these people making almighties as they were toys.
They remain incognito, none bothers why
Willing to know?
Don't wait and let Kumartuli say hello.