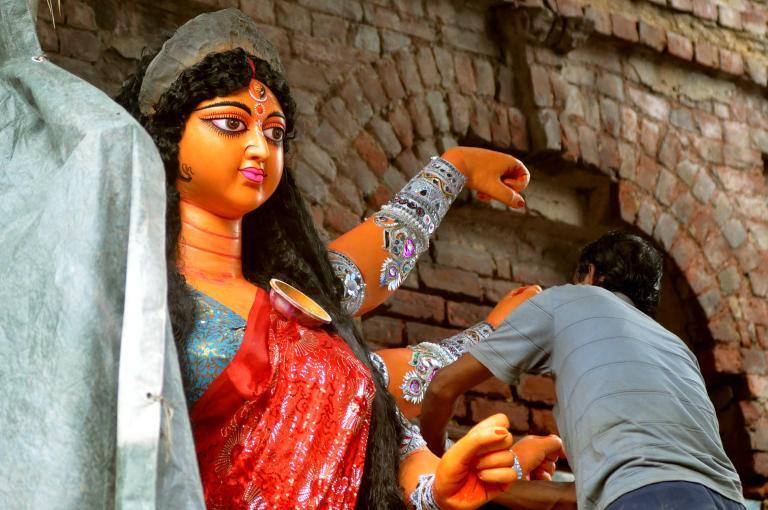 Since childhood, I have marveled over the intricate beauty of the idols of Goddess Durga during the Durga Festival and always wondered about how they are made. Finally, I got an opportunity to explore Kumartuli, which is one of the cultural precincts of Kolkata. It was my long cherished desire to visit Kumartuli, the alley of the potters, where gods and goddesses are born (read created) in the skilled hands of mud sculptors who are in the profession of the clay idol making for several generations.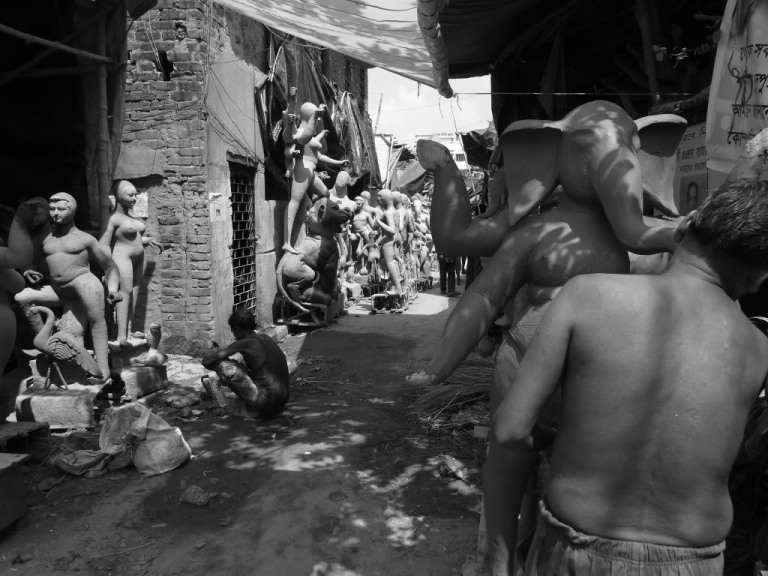 The settlement of Kumartuli, meaning "potter locality" (Kumar = potters and Tuli = locality), is over 300 years old. It was formed by a bunch of potters who came to the area in search of a better livelihood. Nowadays, around 150 families live here and earning a living by sculpting idols for the various festivals. In the lead up to Durga Puja, thousands of artisans (many who are hired from other areas) toil diligently in approximately 550 workshops to complete the idols of Durga in time for the festival.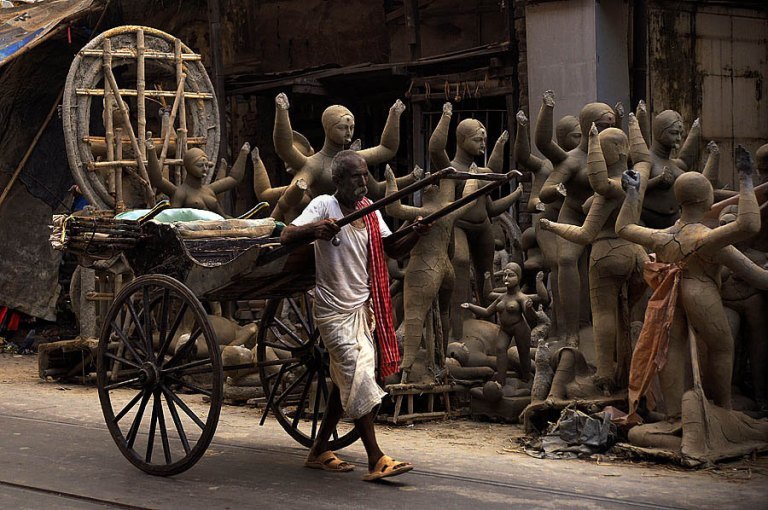 As head towards Kumartuli, I was amazed to see the narrow lanes and by-lanes of this place. Much to my astonishment, the artisans live here with their families and have set up their own studios for pottery and idol making. Their studios are in congested areas with no AC, no fans, no proper ventilation and with the small windows who is refusing the daylight to enter. As for equipment and materials, they have clay, straw, ropes (made from coconut fiber), bamboo sticks and two skillful hands that can transform the shapeless mound of clay into a beautiful and awe inspiring idol of goddess Durga.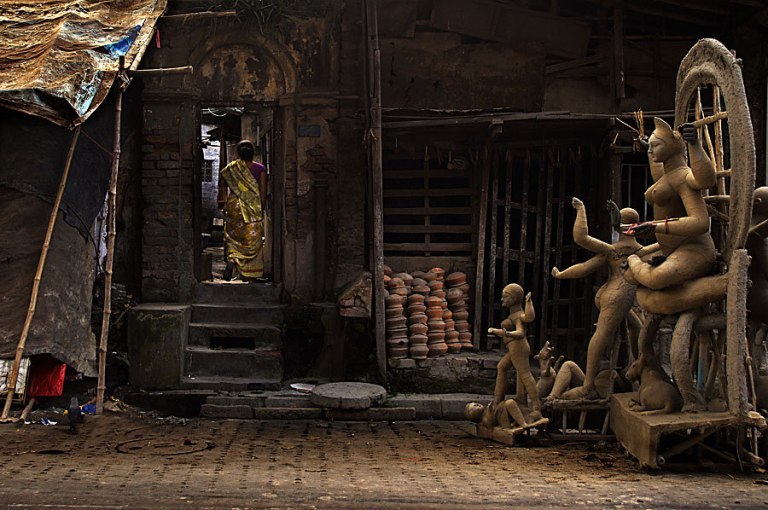 Because of time constraint, we have to leave this place early and we could only explore a part of this entire area in two hours. As we made our way down the alley, I was amazed to see half-done idols with a variety of size and features, comprising of large, small, and medium; with traditional wide-eyed face revealing anger, or with a soft compassionate look more like a simple, native Bengali beauty; posing like warrior against the demons or blessing like a mother.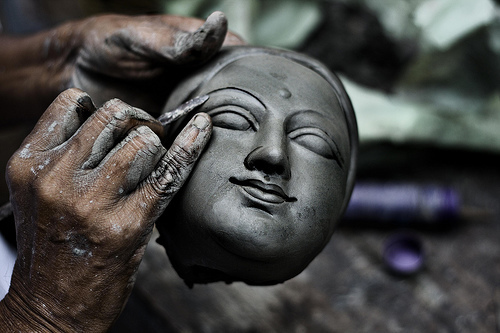 Kumartuli is in North Kolkata. The main location is Banamali Sarkar Street.
The easiest mode of transportation is to take a taxi (it will take around 30 minutes from central Kolkata) to Kumartuli. Or else, you may also commute with buses and trains.
The nearest railway station is the Sovabazar Metro. Sovabazar Launch Ghat (alongside the Ganges river) is also close by. Taking a walk to the riverbank is worthwhile, as you will get to see old Gothic and Victorian style mansions. From there you can get a boat back to central Kolkata.
Idol making for various festivals happens mostly from June to January. Of course, the biggest occasion is Durga Puja.
If you love art, then you should not miss visiting Kumartuli. But regardless, it's a place that offers an unique dose of culture.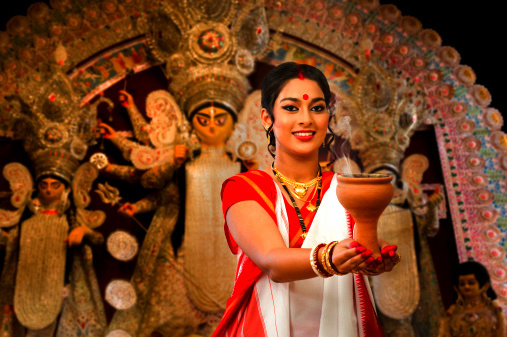 This post was originally published on 'Oindytraveltales'.