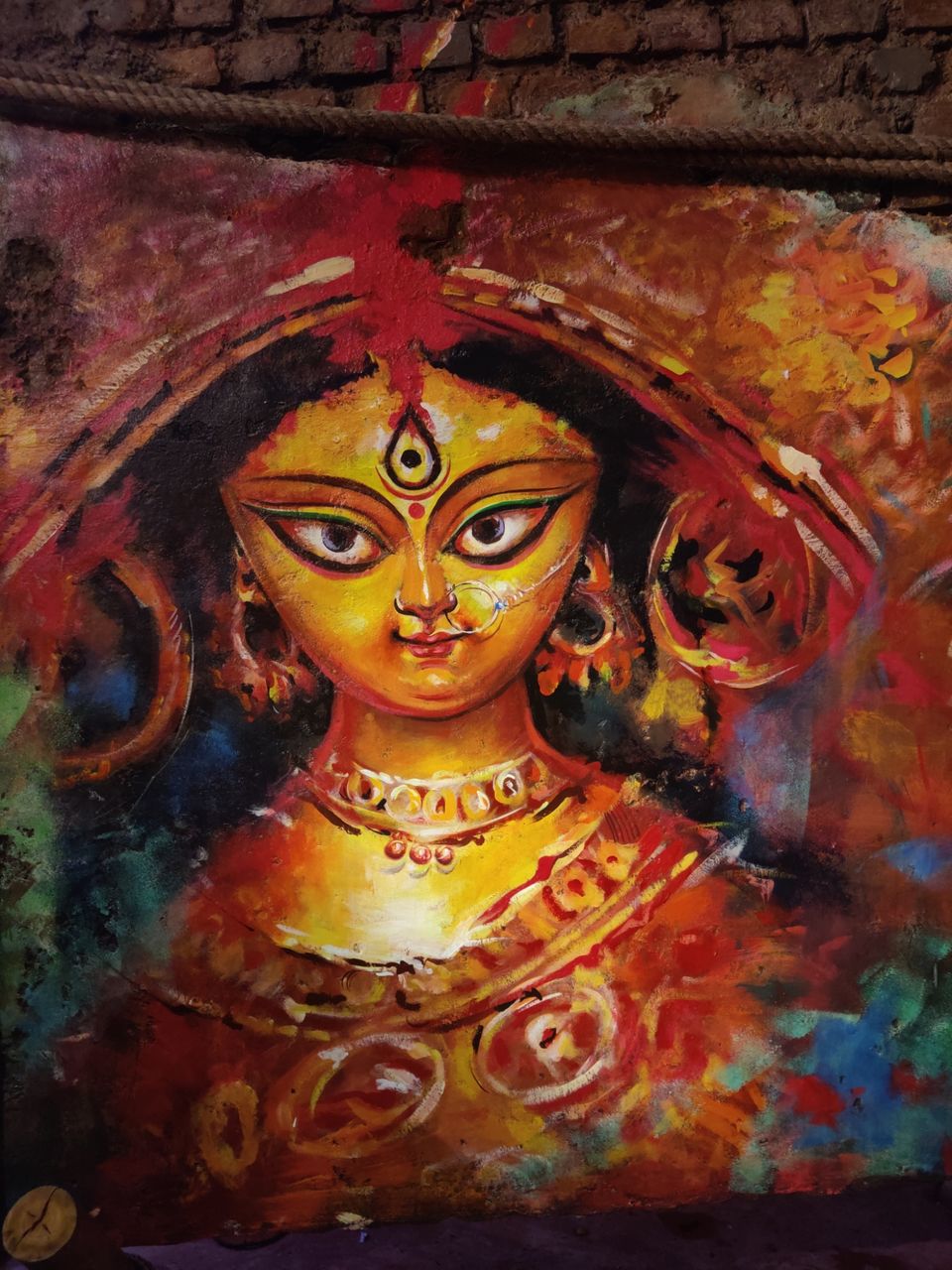 Suggest to click on the images and view on full screen.
Durga Puja is not a festival, it's an emotion in East India, especially for Bengalis. Though it started off as a Hindu festival celebrating Goddess Durga's victory over Asura (Evil), over centuries it has gone onto to become much more than that. Throughout years Durga has become a symbol of women's strength and Durga Puja a celebration of the same.
It is one of the biggest carnival possibly across the globe right now. During the week of Pujo the entire state of Bengal in India comes to a halt. People are out in the streets celebrating, visiting friends and family. Bengalis all across the globe come home to Pujo. Though it's a nine day festival, the last 3-5 days are the best time to soak in all the festive spirit.
With the intention of celebrating 2019 Pujo season in Bengal we (Three of us) landed late in the afternoon at Kolkata airport on day 1. What we witnessed in the next few days blew my mind off with its grandeur, creativity, play of colors, inclusivity and sometimes even plain simplicity. We headed straight to Park Street from airport where our stay was arranged at a beautiful 111 year old haveli via Airbnb.
After a sumptuous late dinner at Kwality restaurant we headed to South Kolkata for day 1 of Pandal hopping. A Bengali friend of mine had made an indepth itinerary for me which really helped us visit only the key/must visit pandals. Sharing the maps here with for reference. Pictures speak a thousand word so I will let the images speak for itself for the pandals.
After covering most of South we headed back home at around 4AM.
Pandals visited:
1. Hindustan Club
2. Singhi Park
3. Chetala Agrani
4. 21 Pally
5. Shib Mandir
6. Jodhpur Park
7. 95 Pally
9. Mudiali
10. Suruchi Sangha
P.S: Some pandals may be wrongly named in the pics below as we have lost track of all the beauties. Feel free to message me to correct them.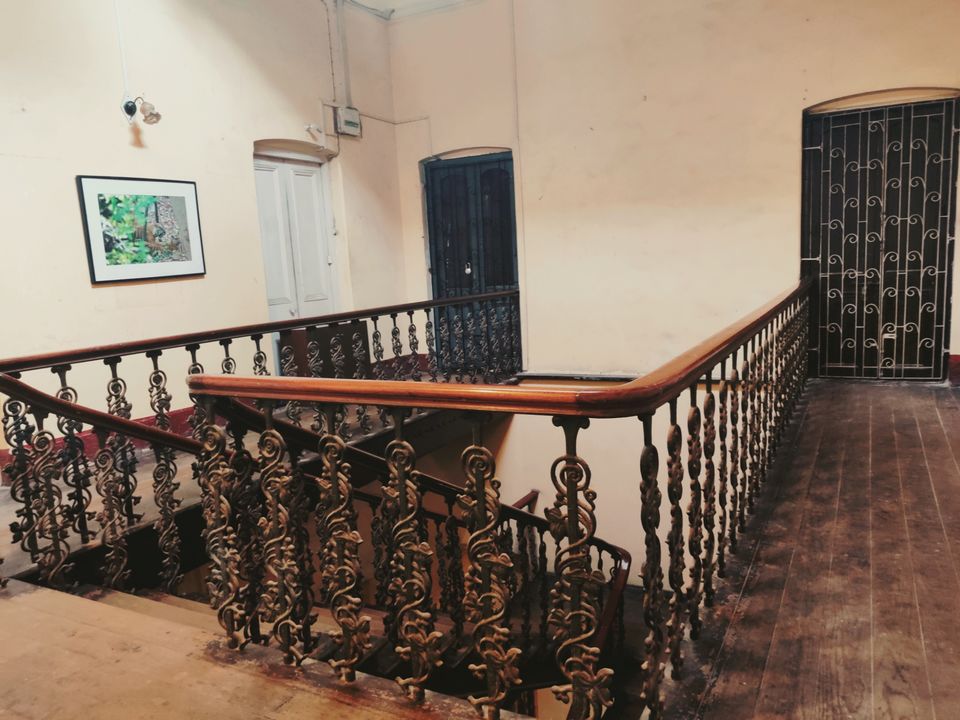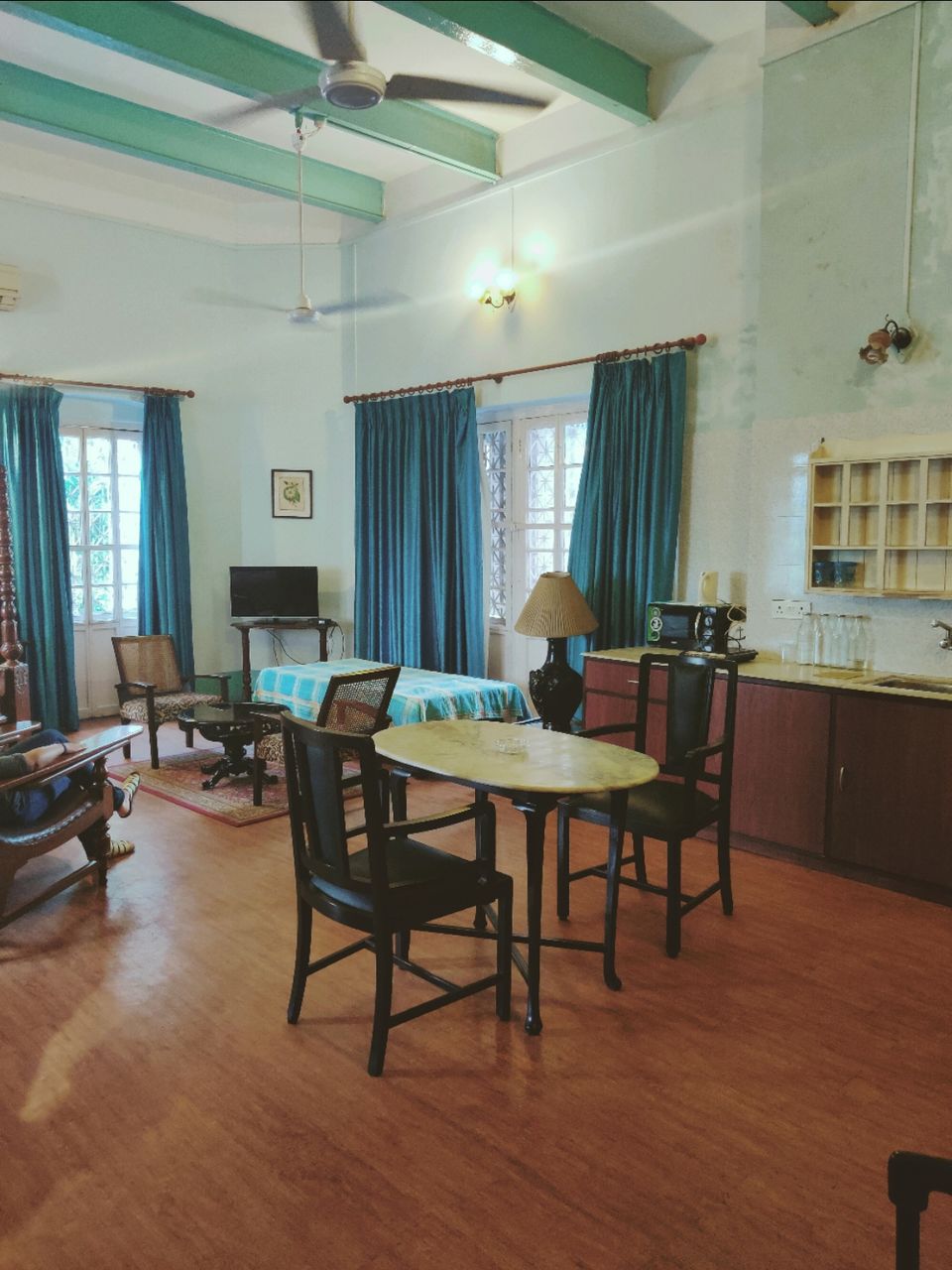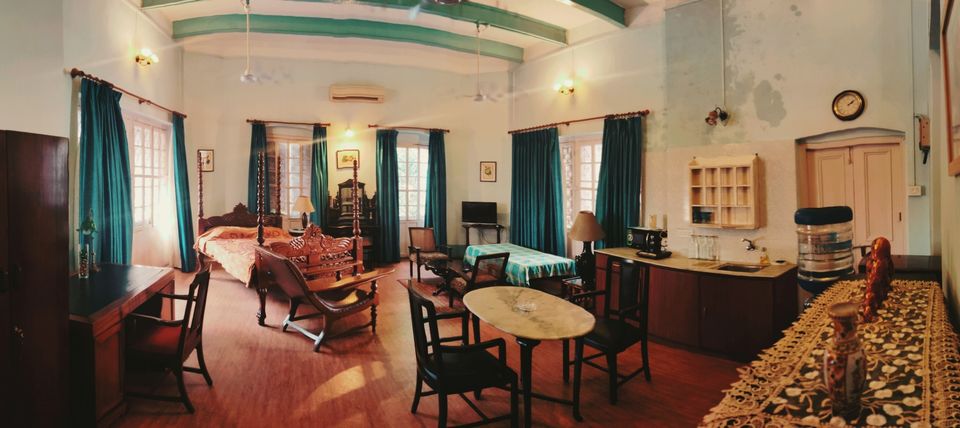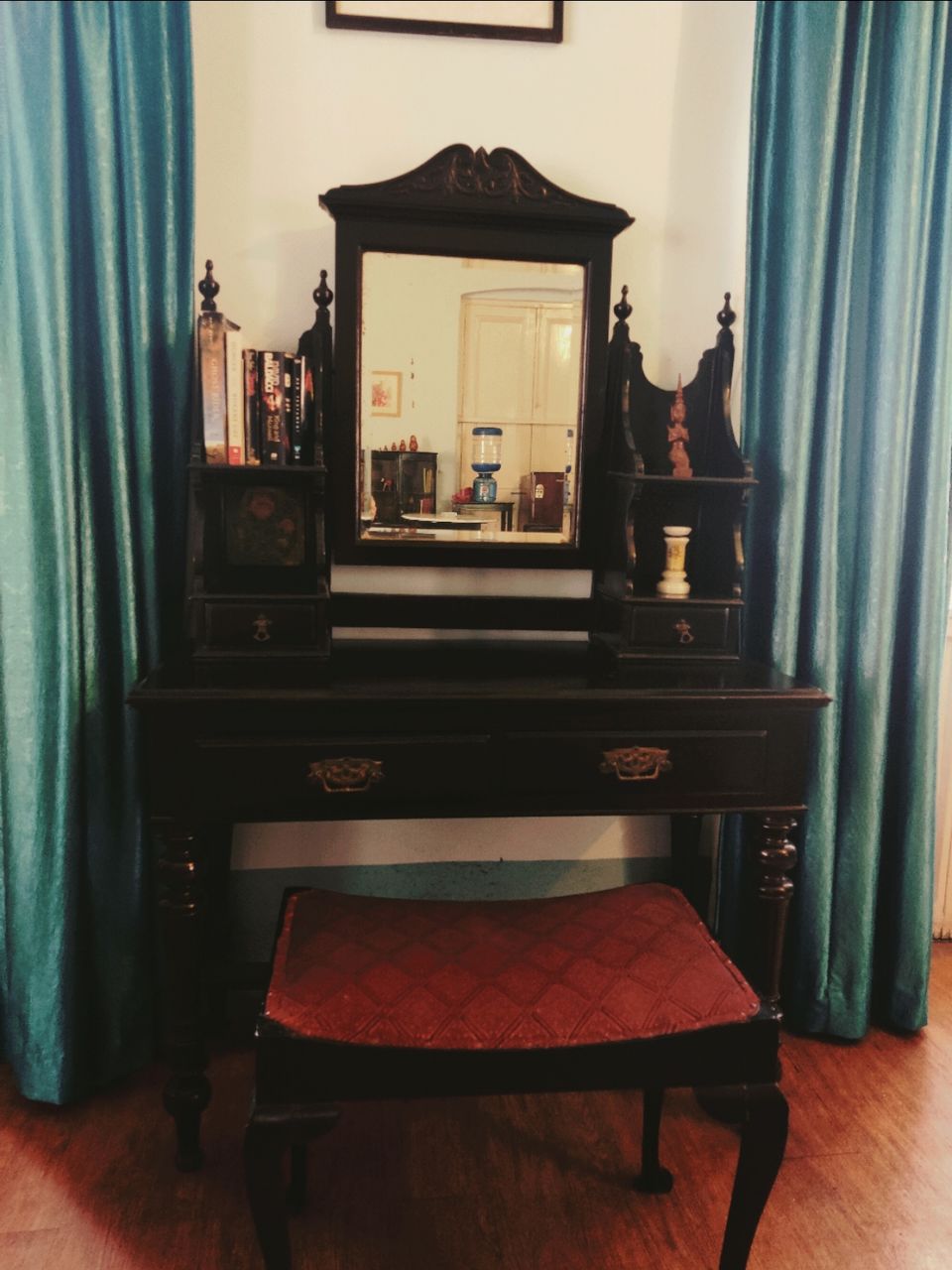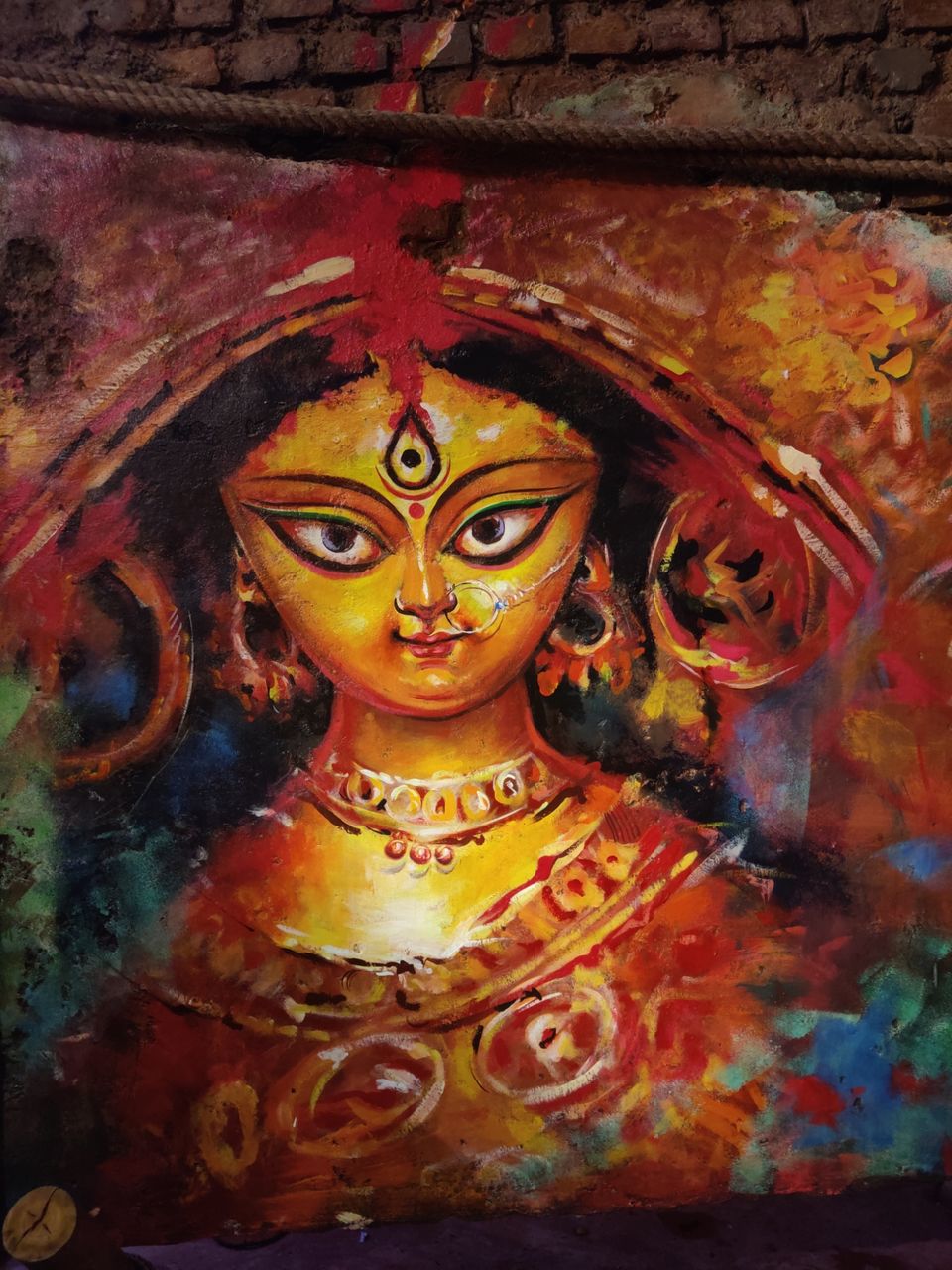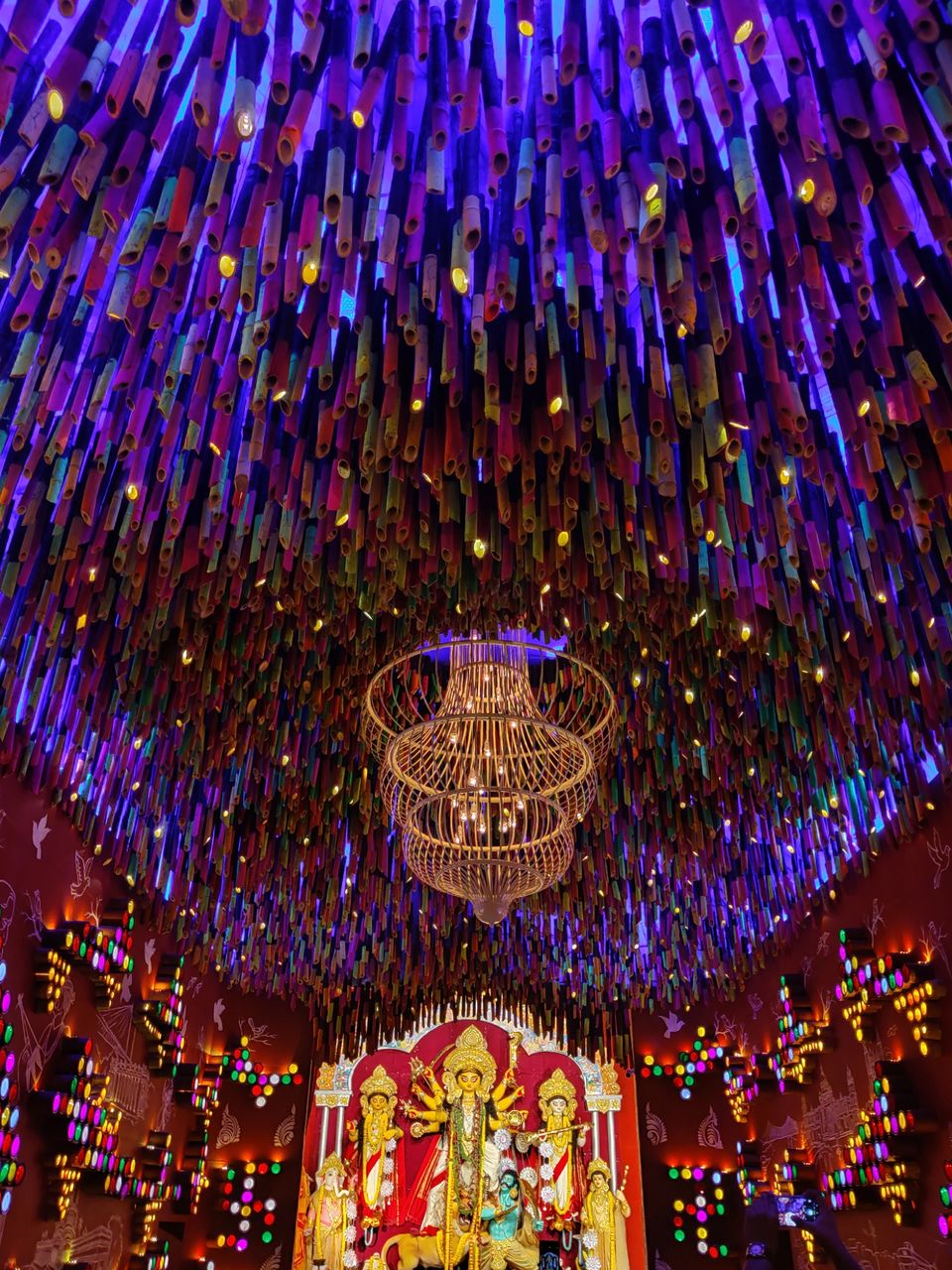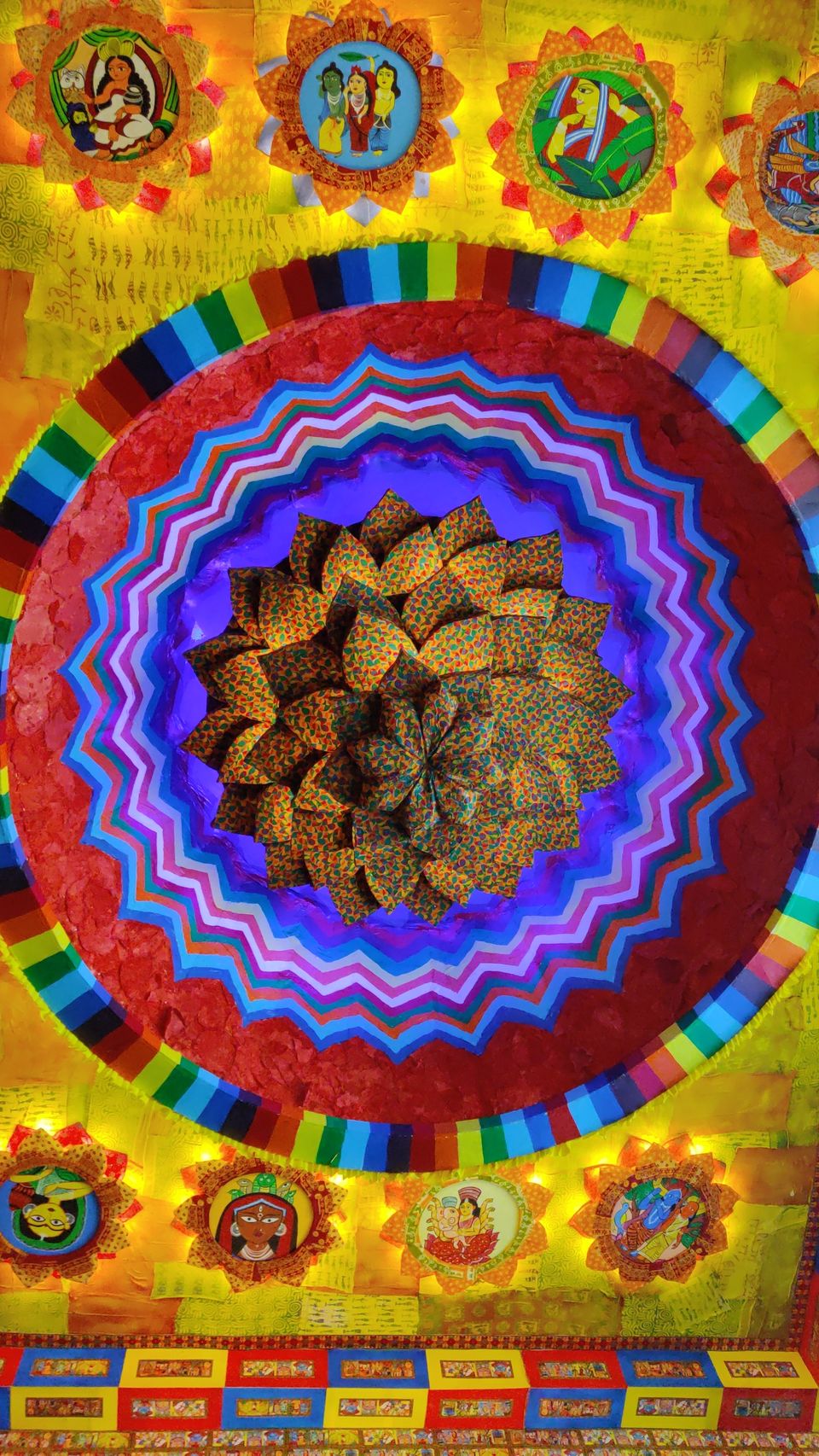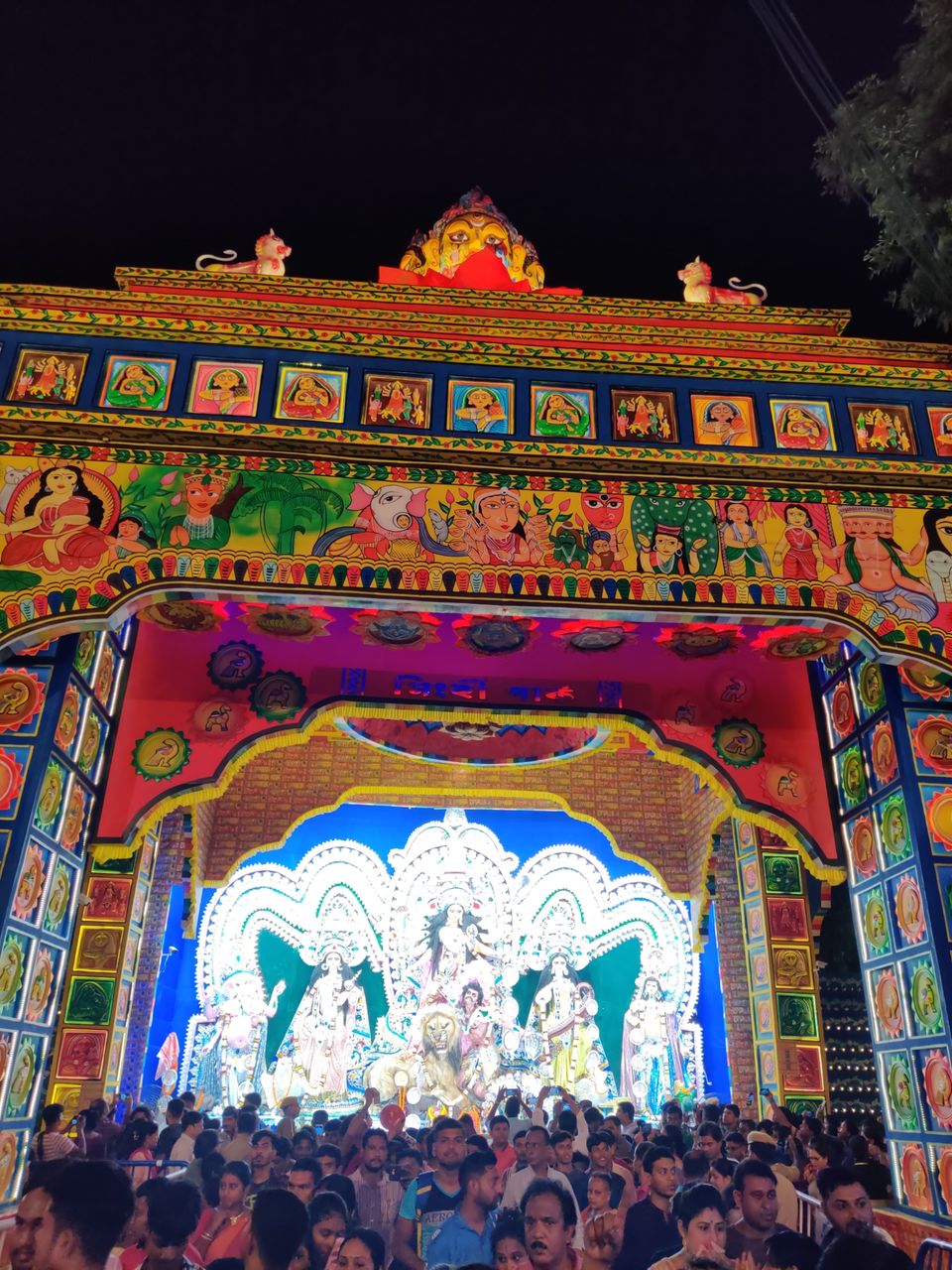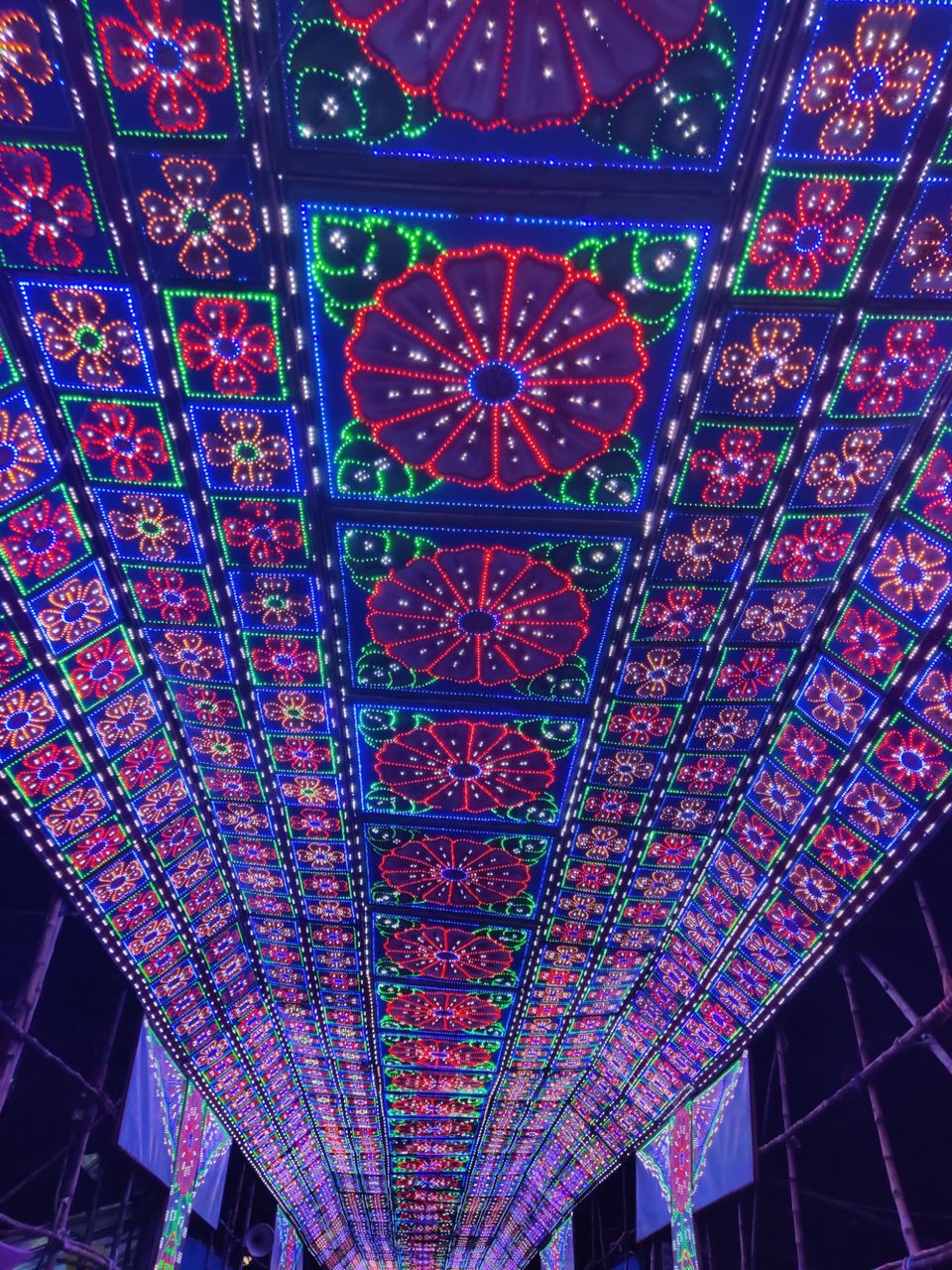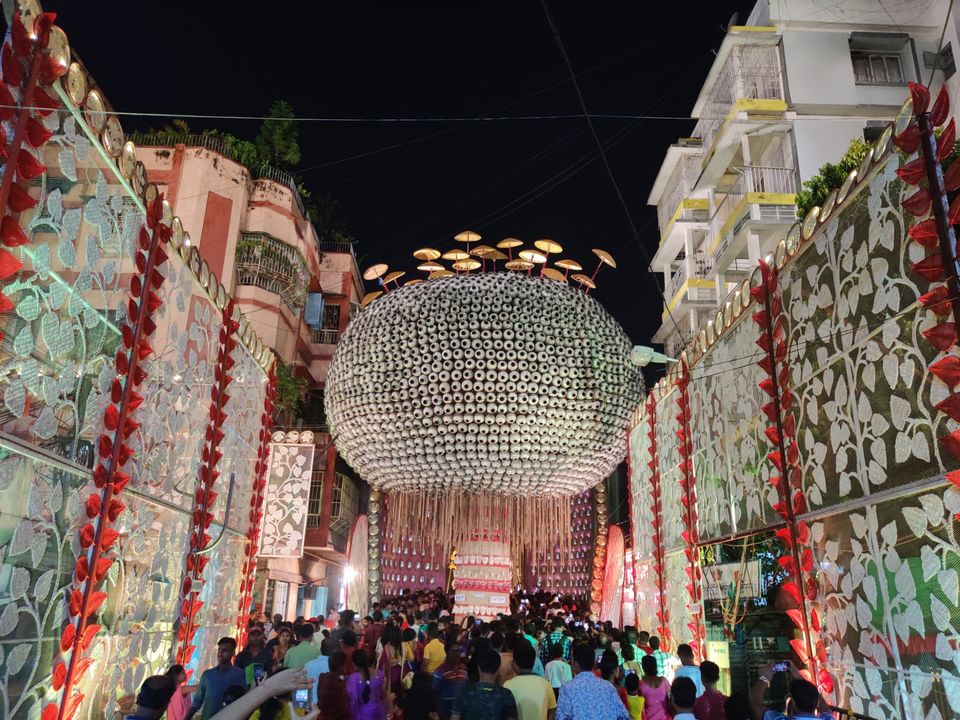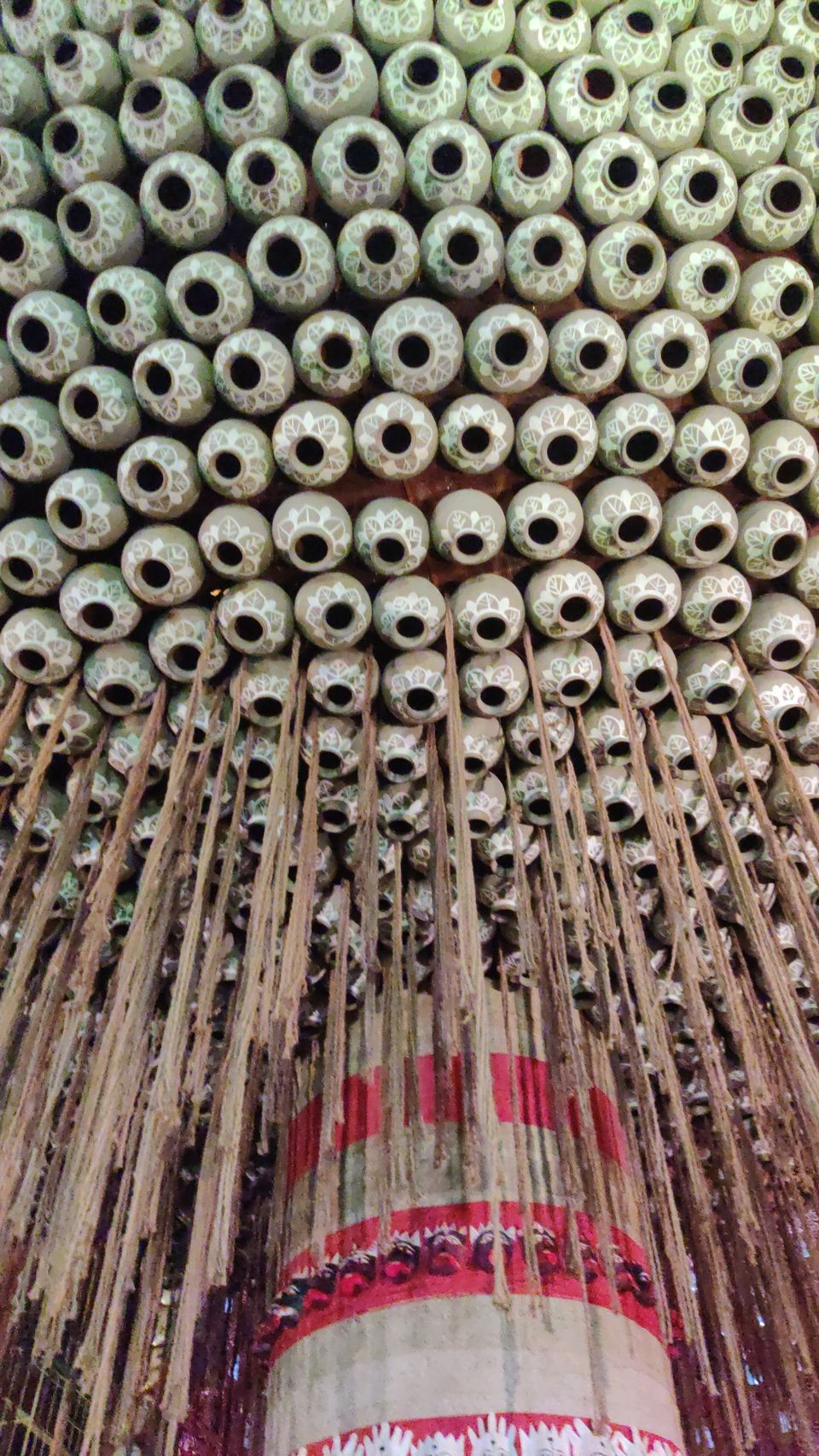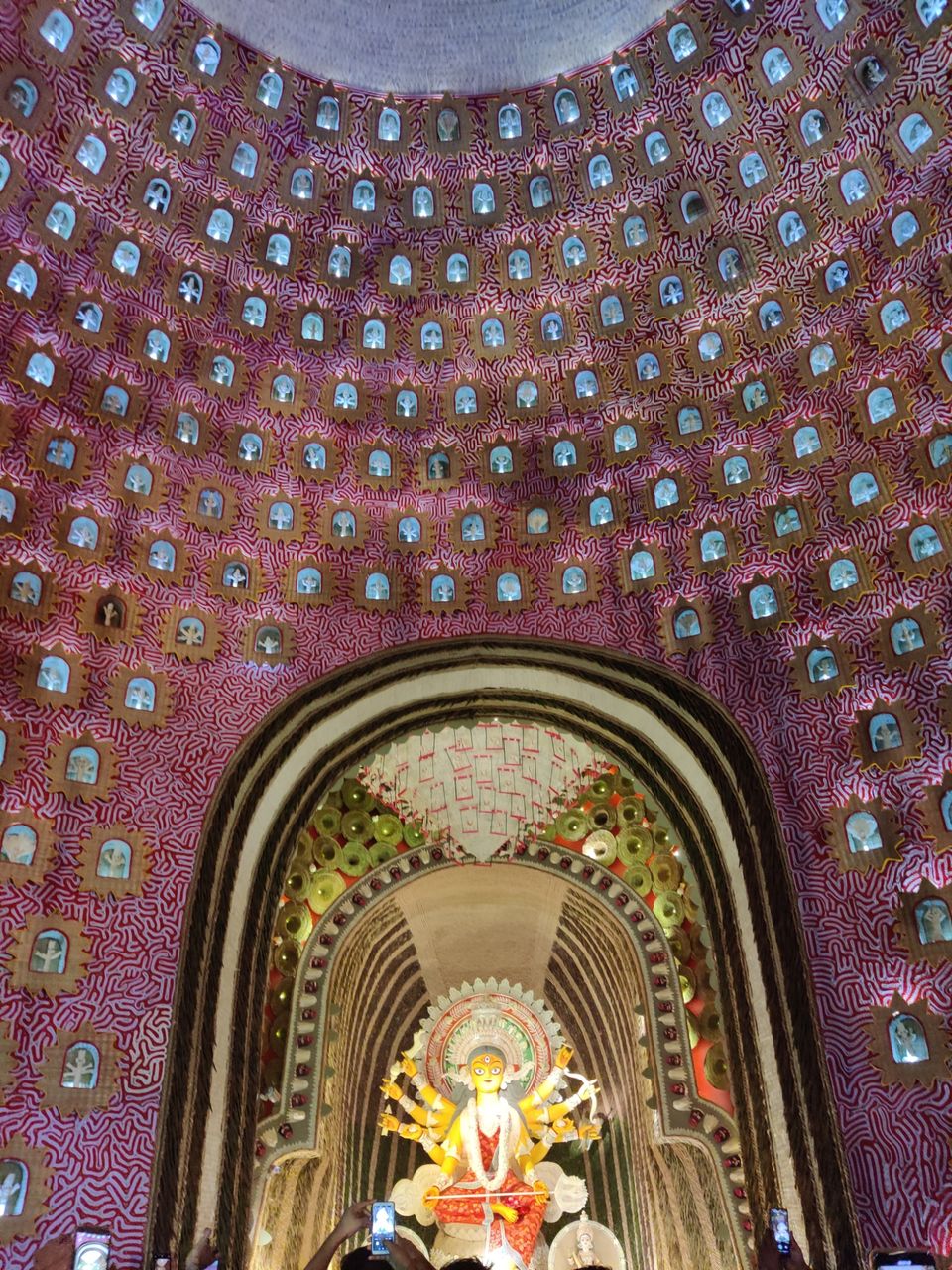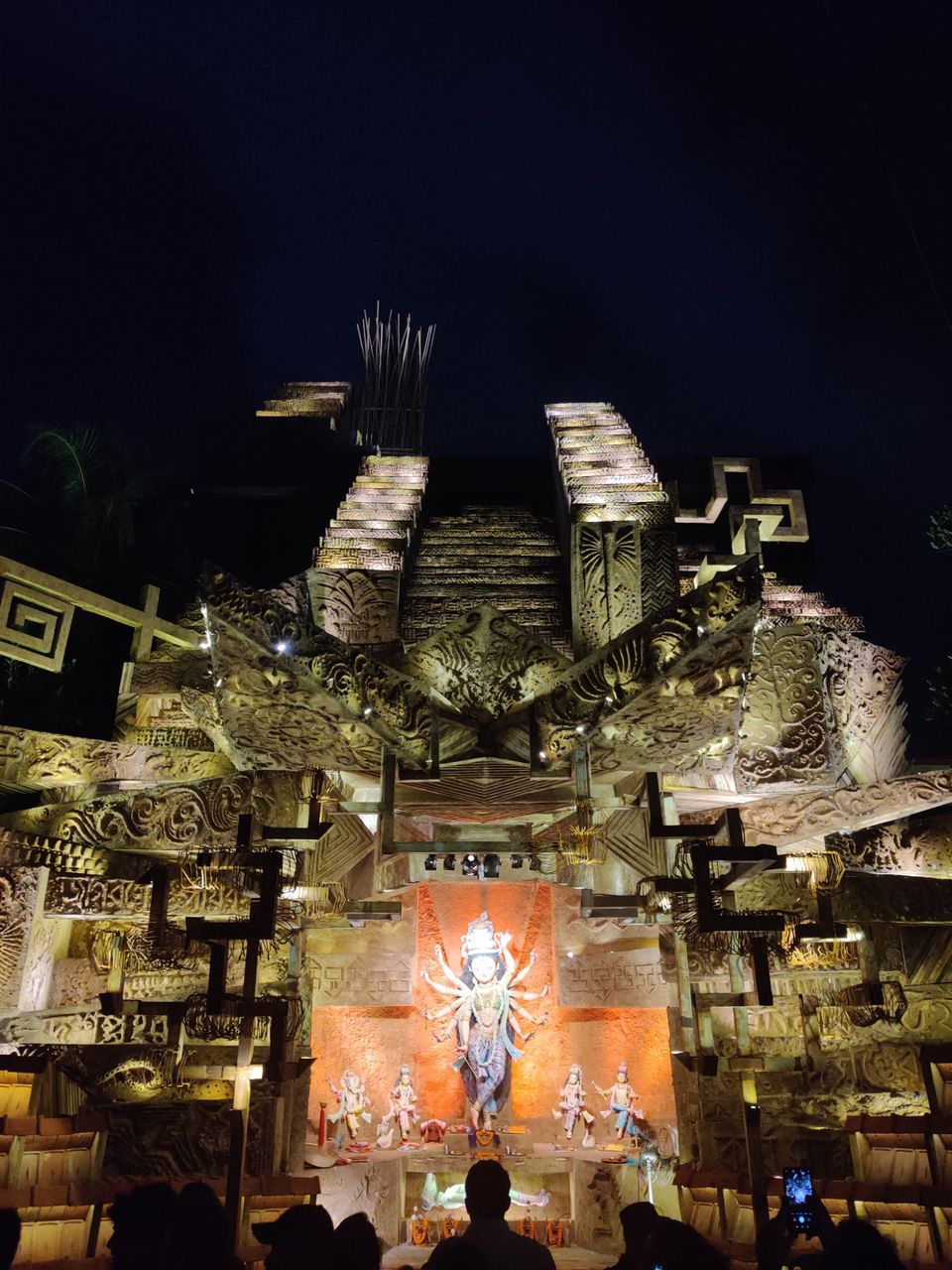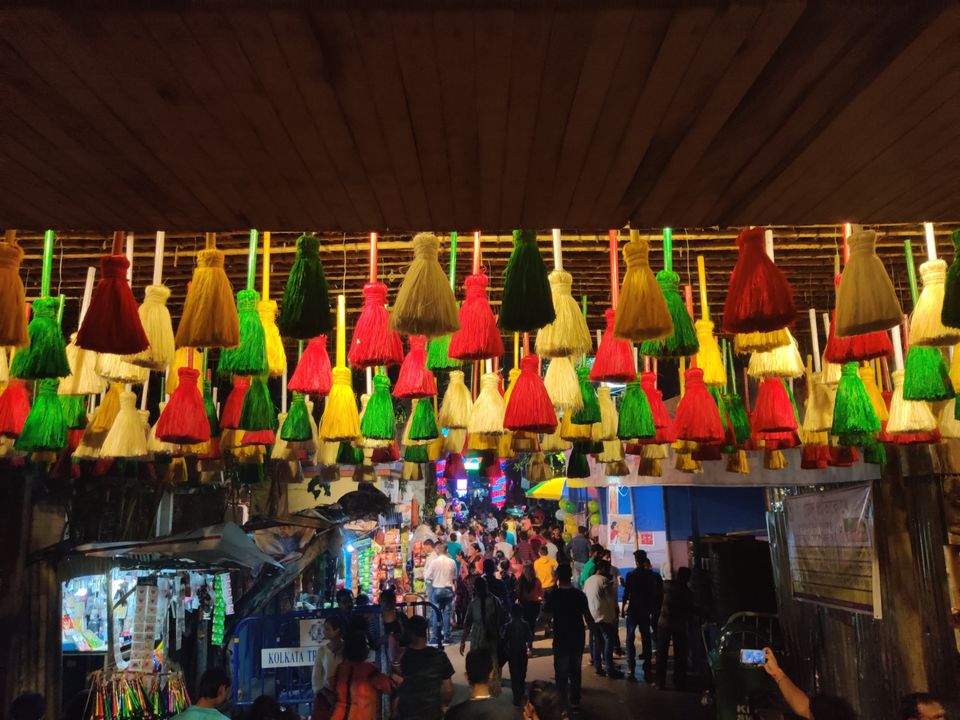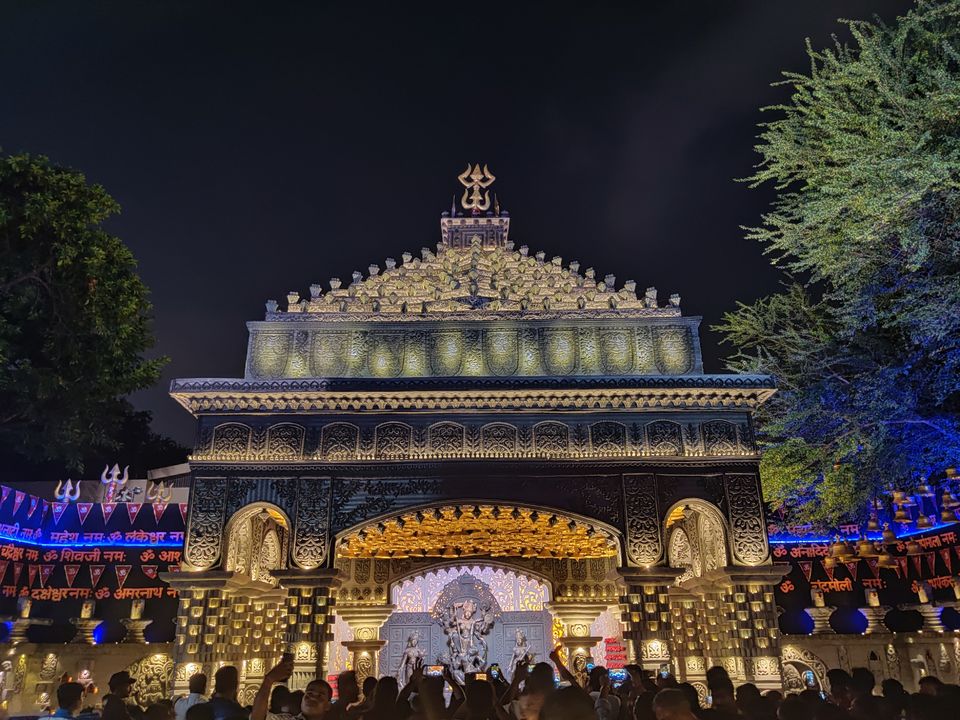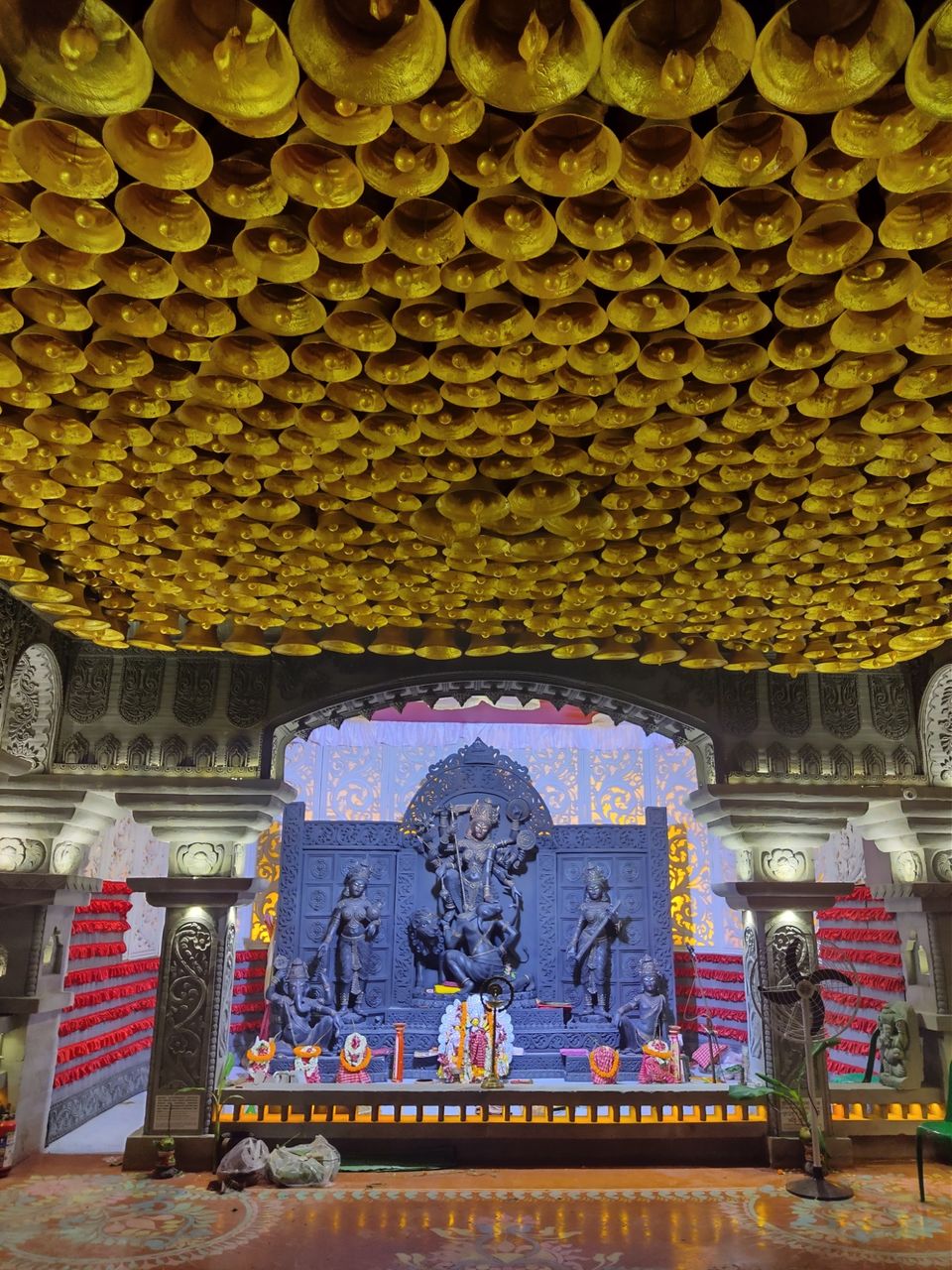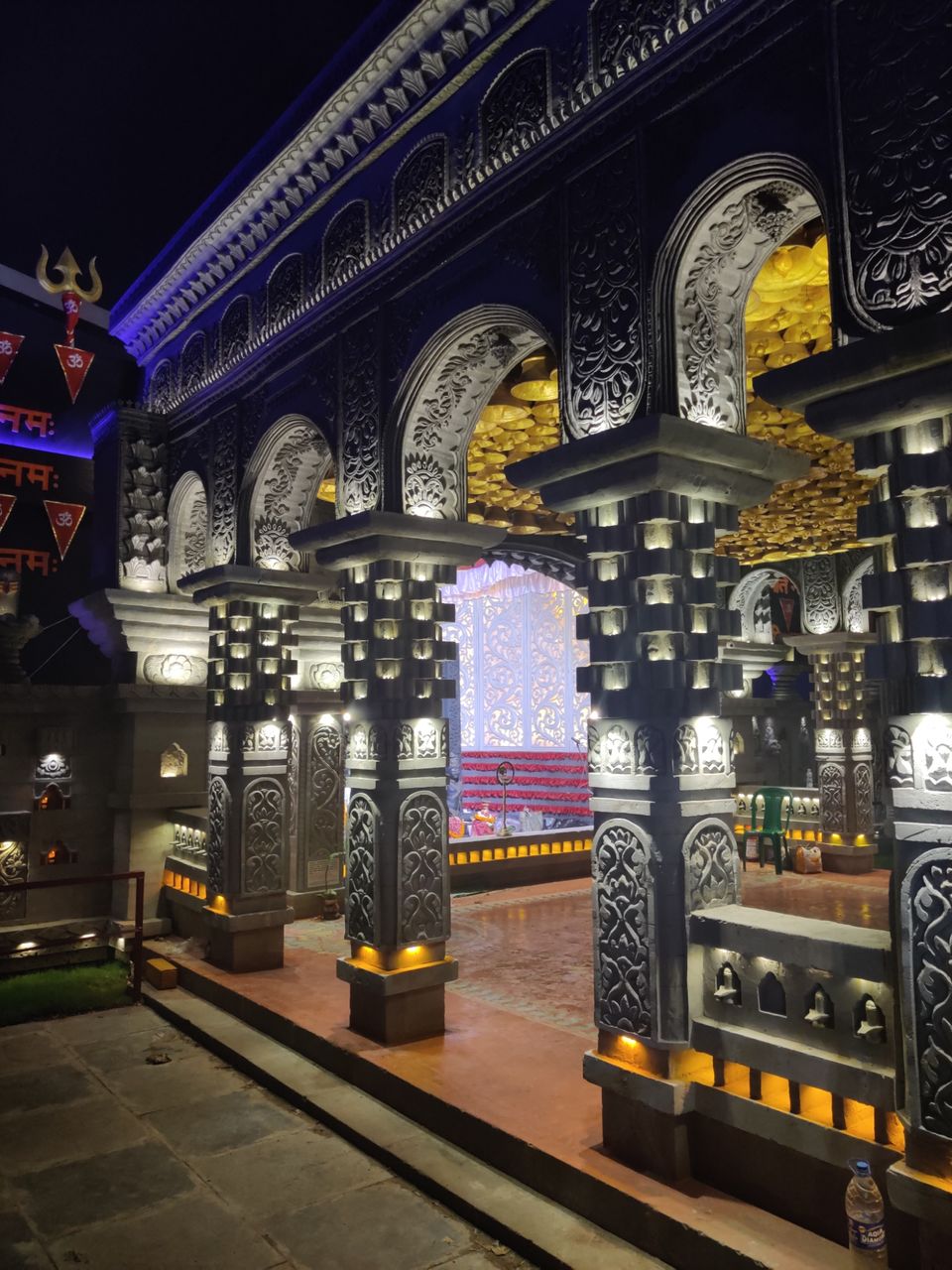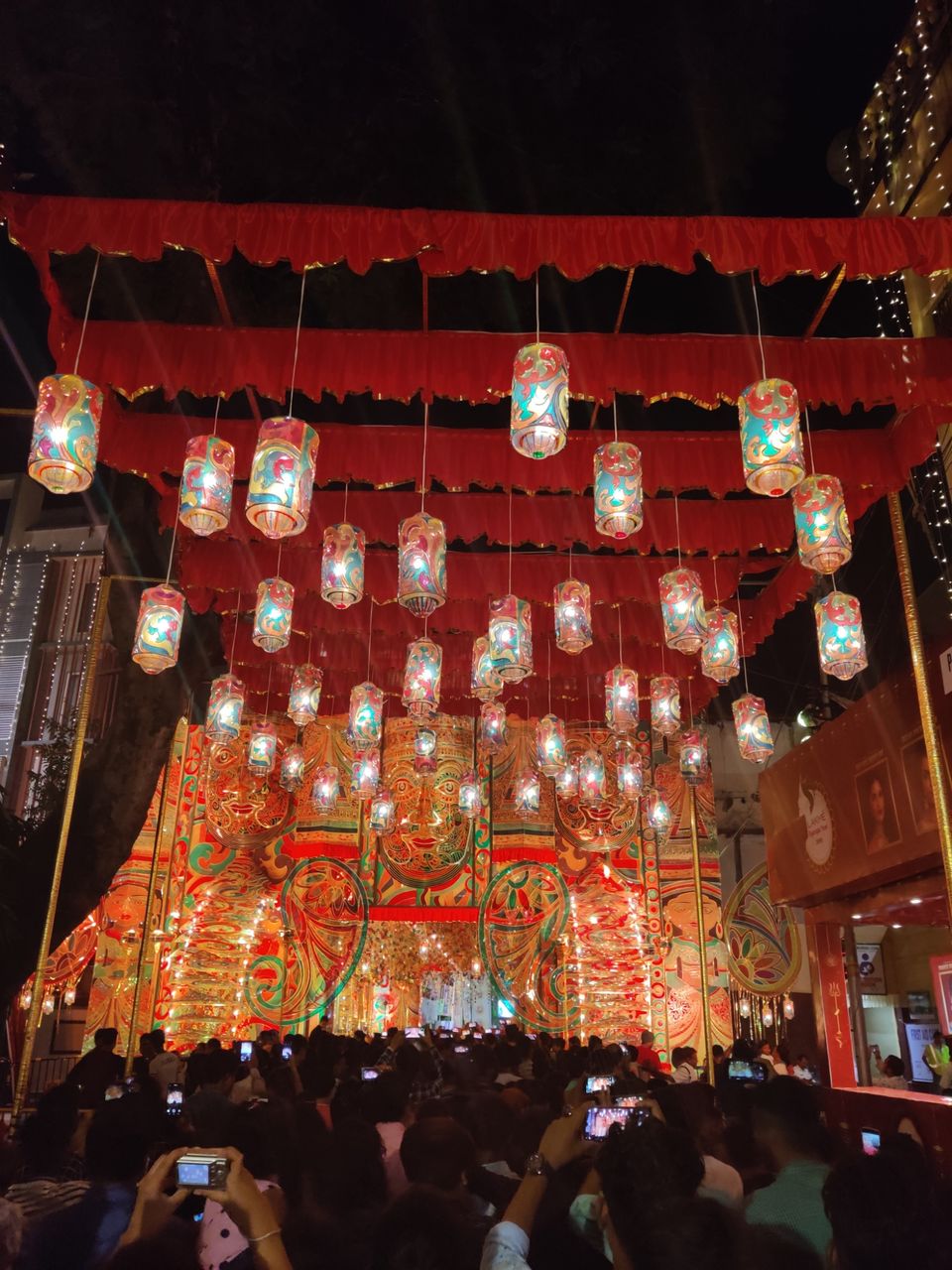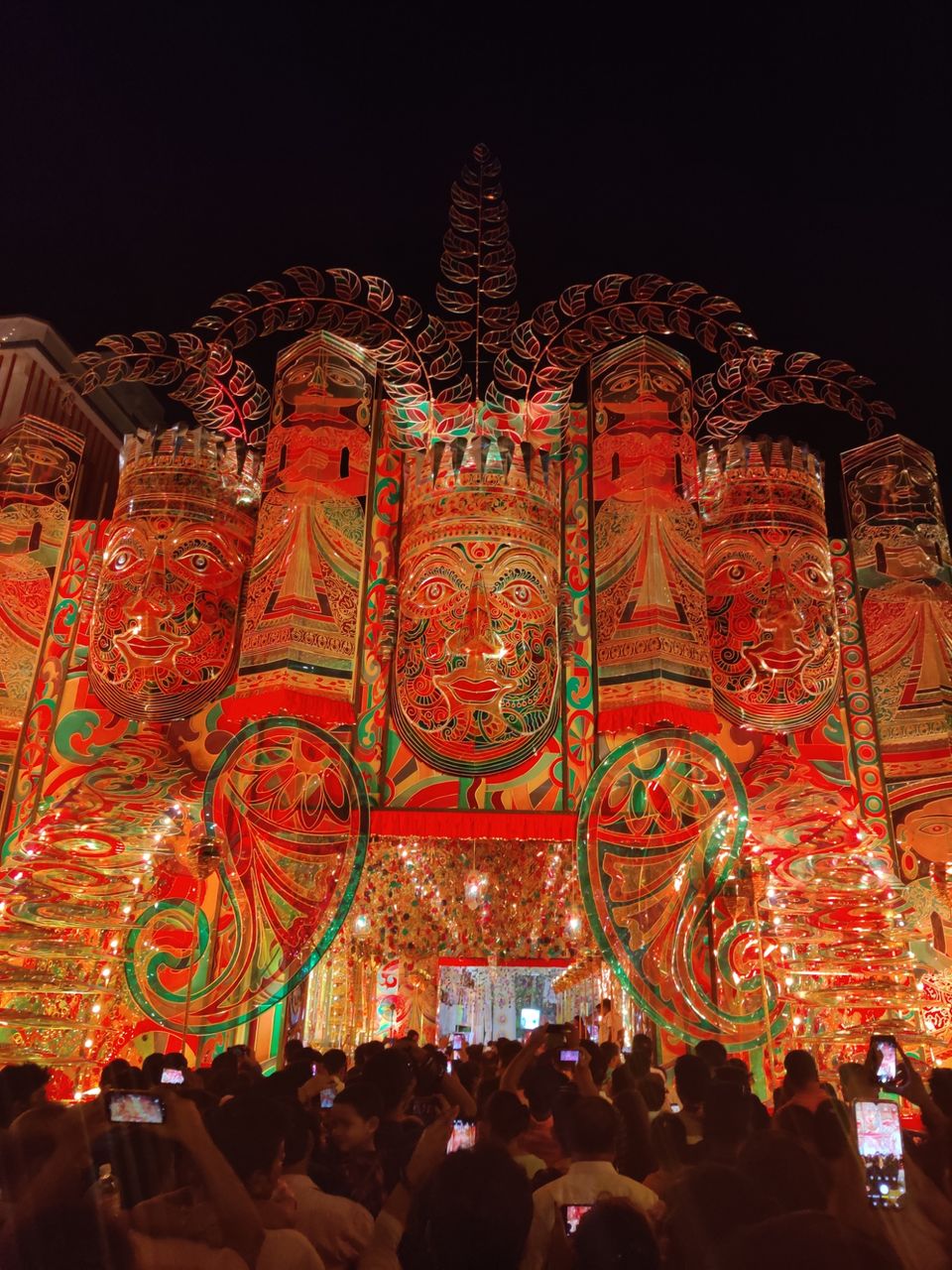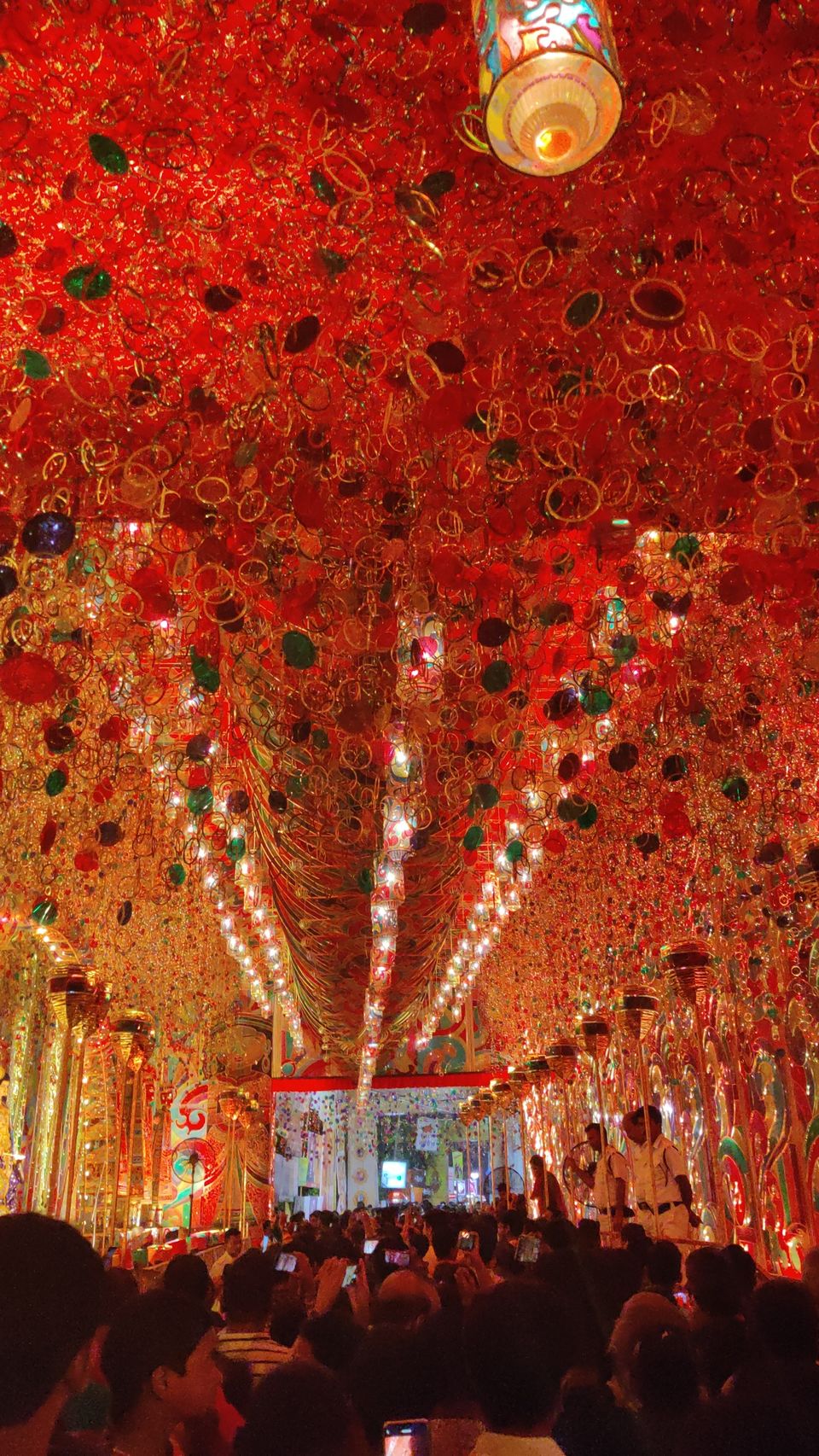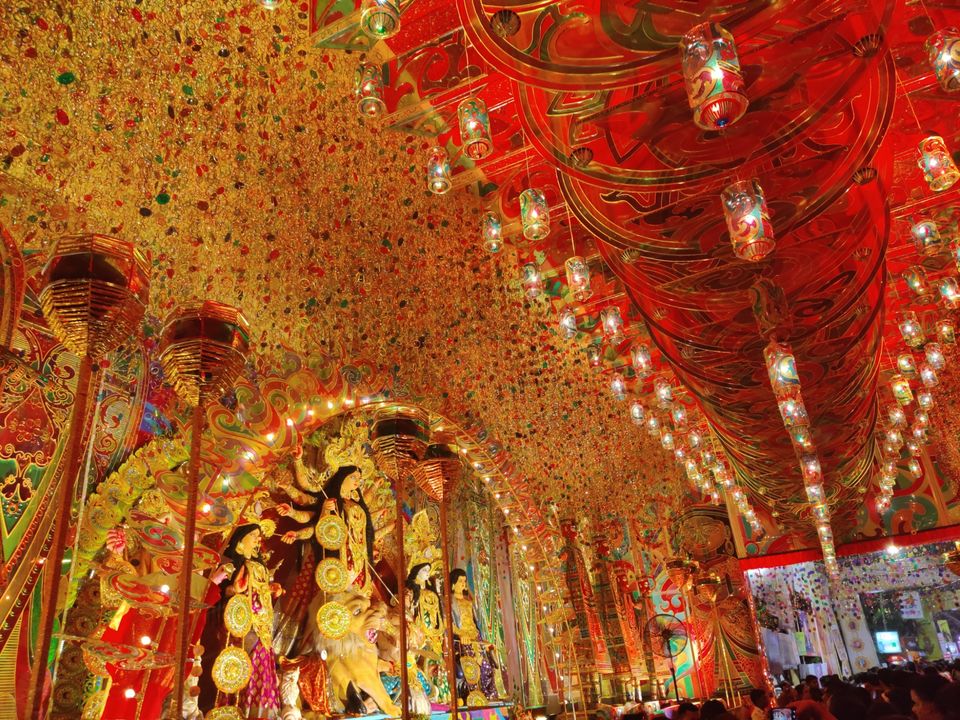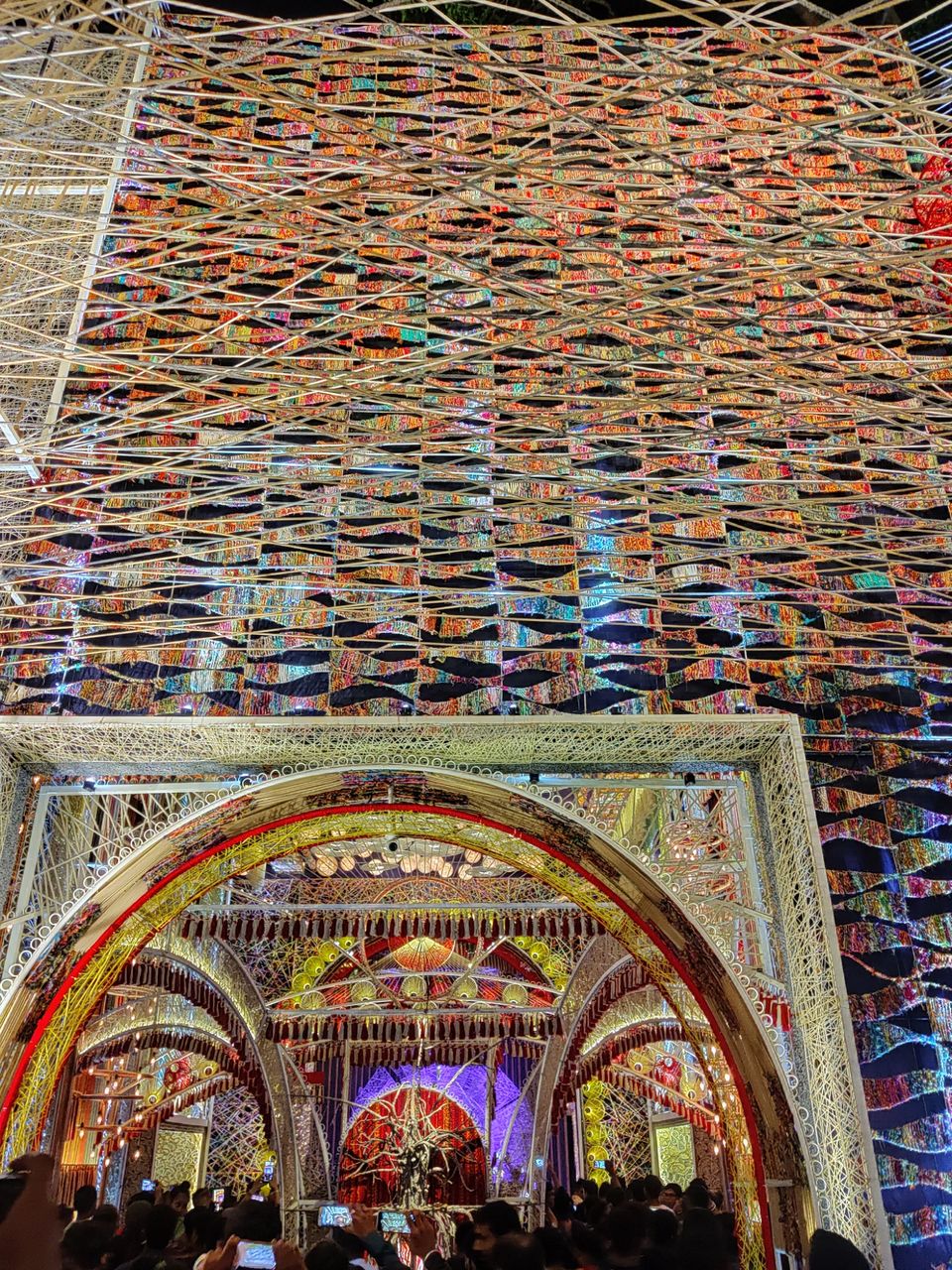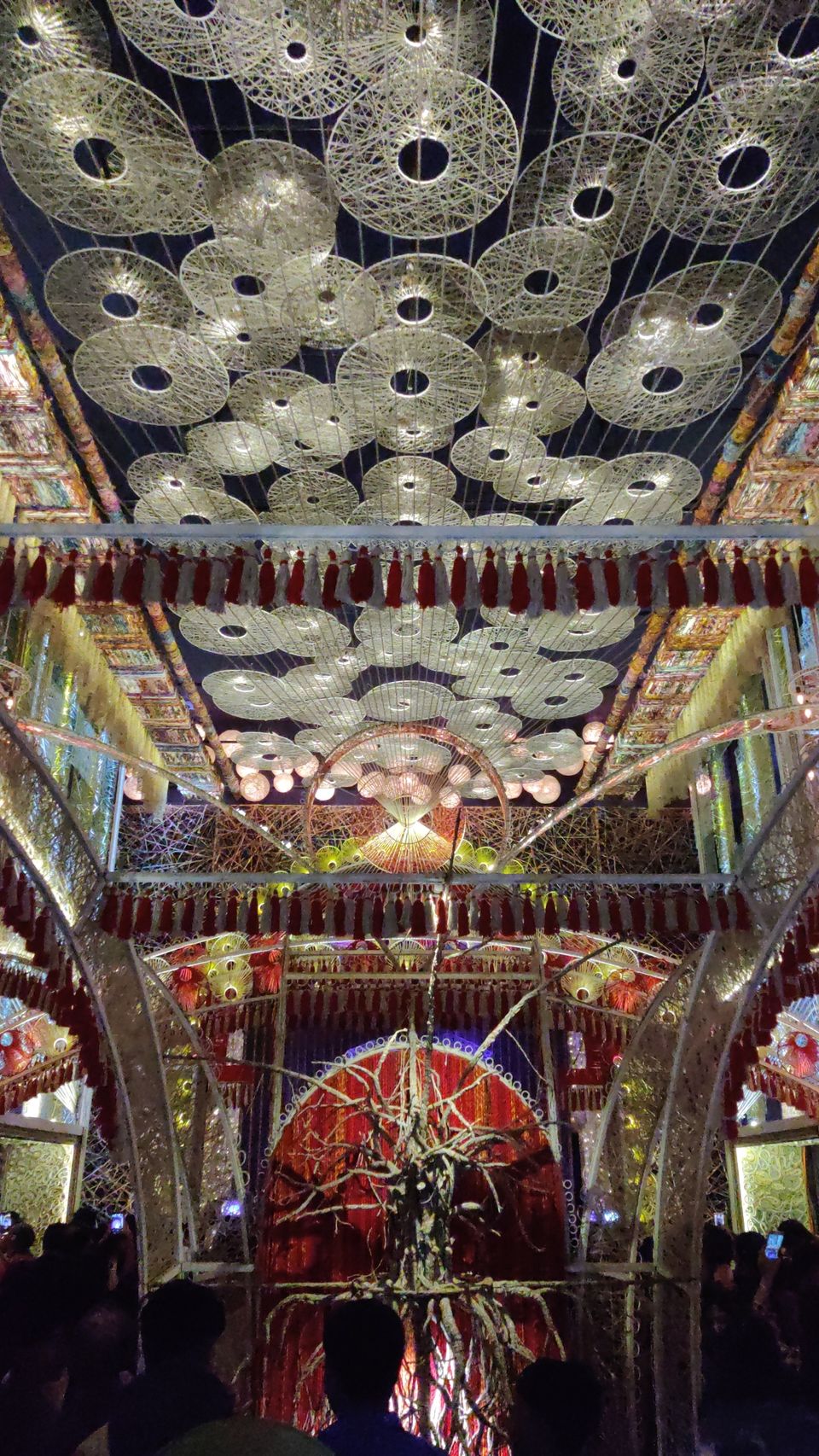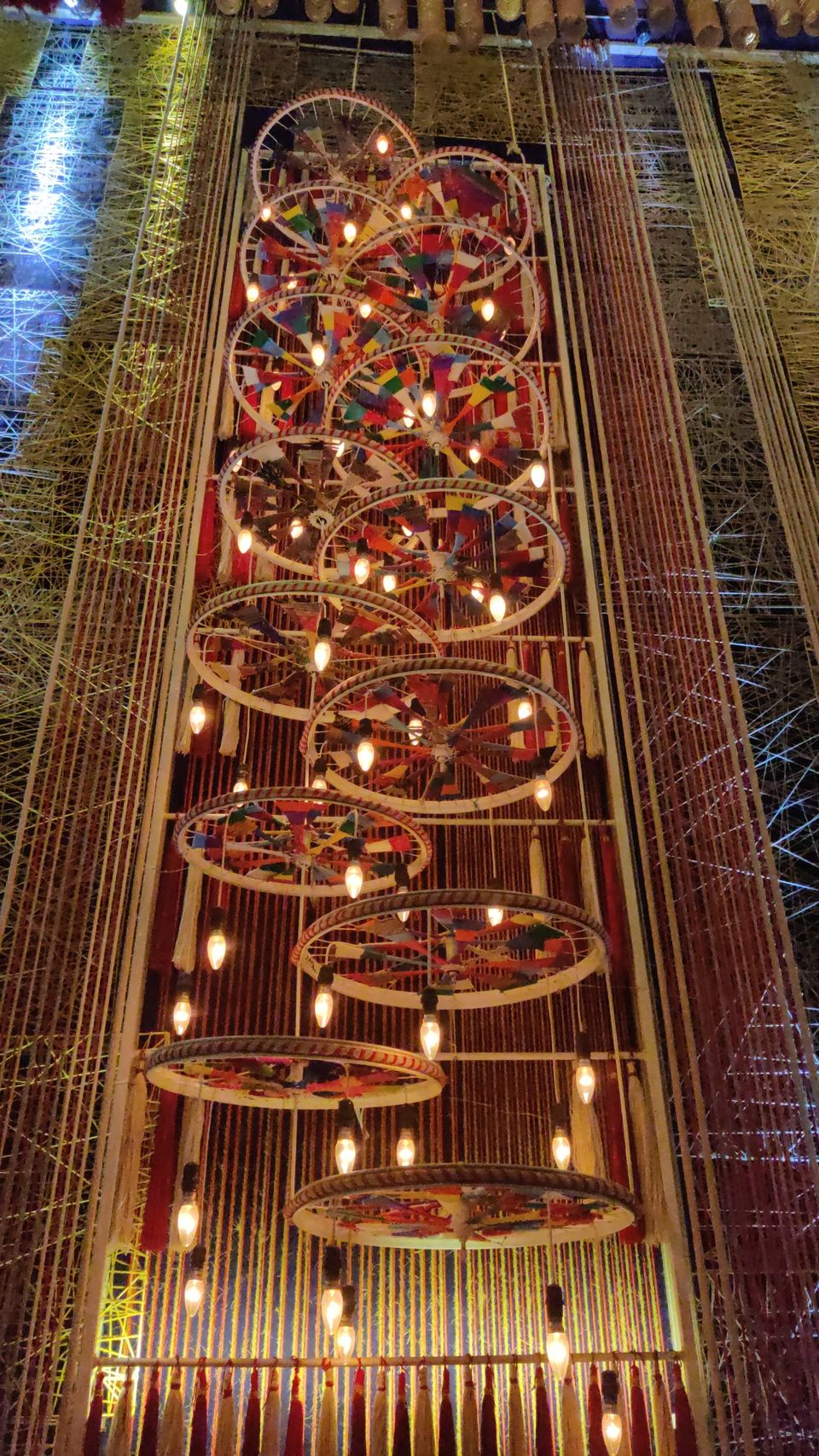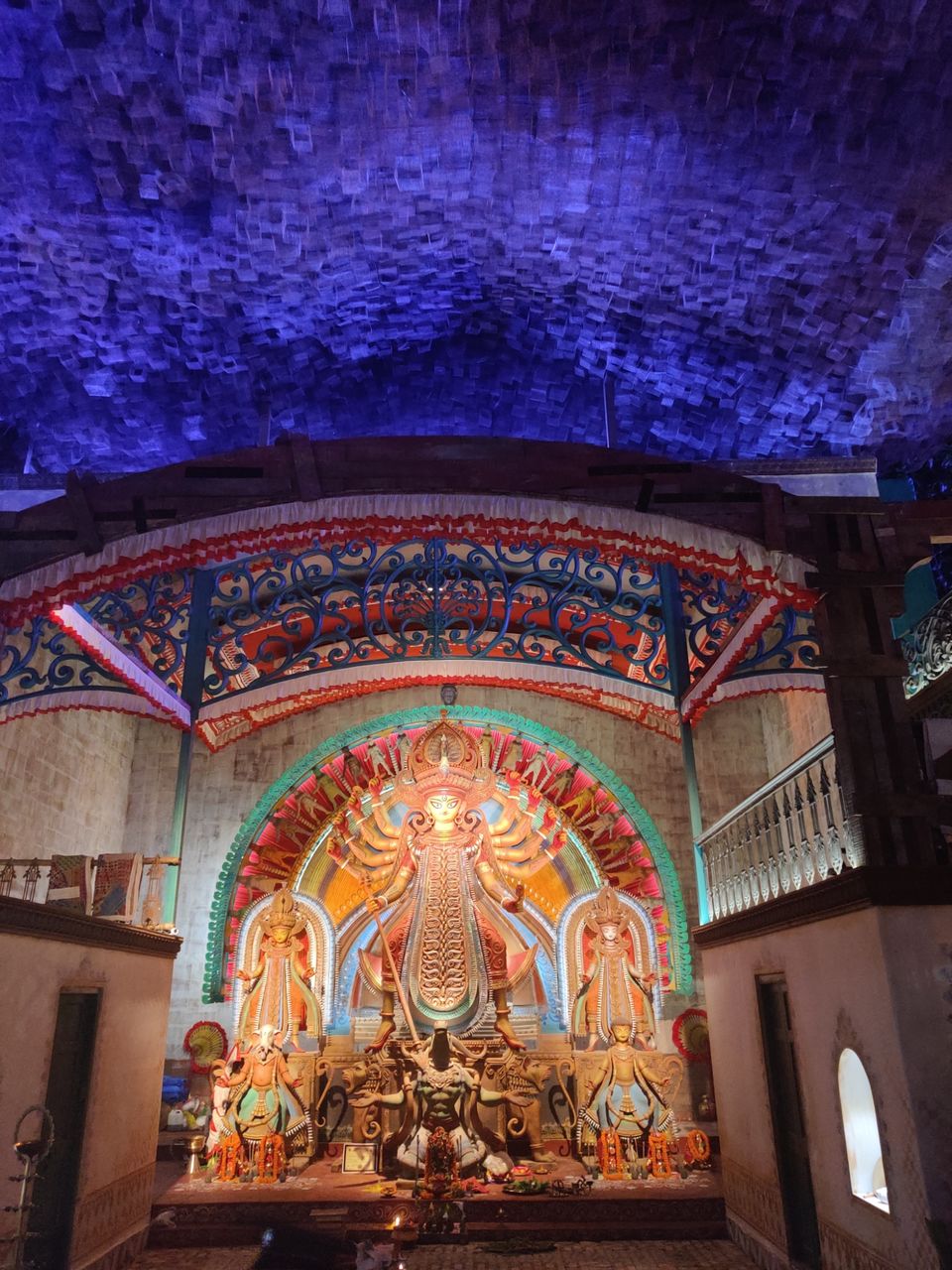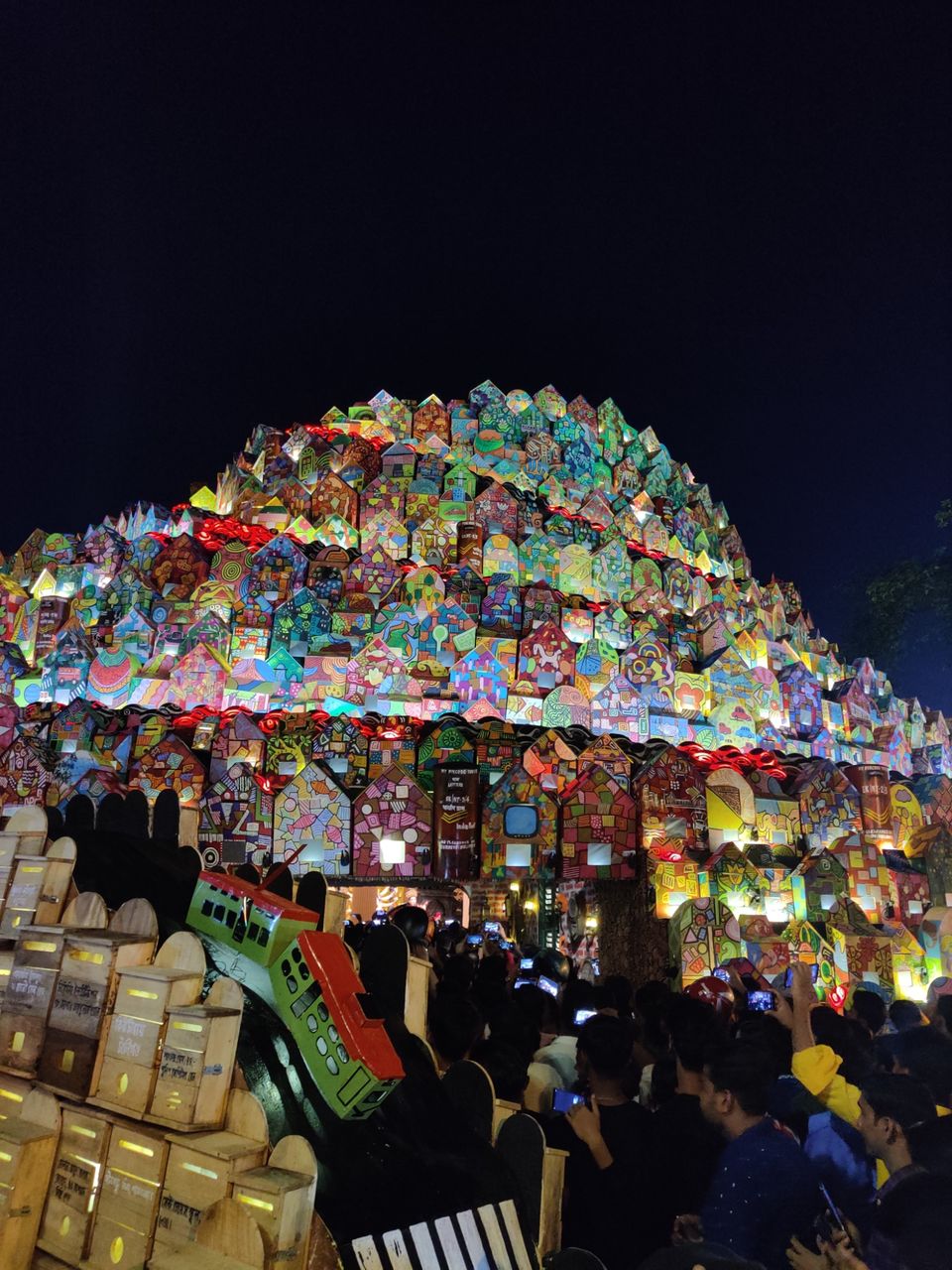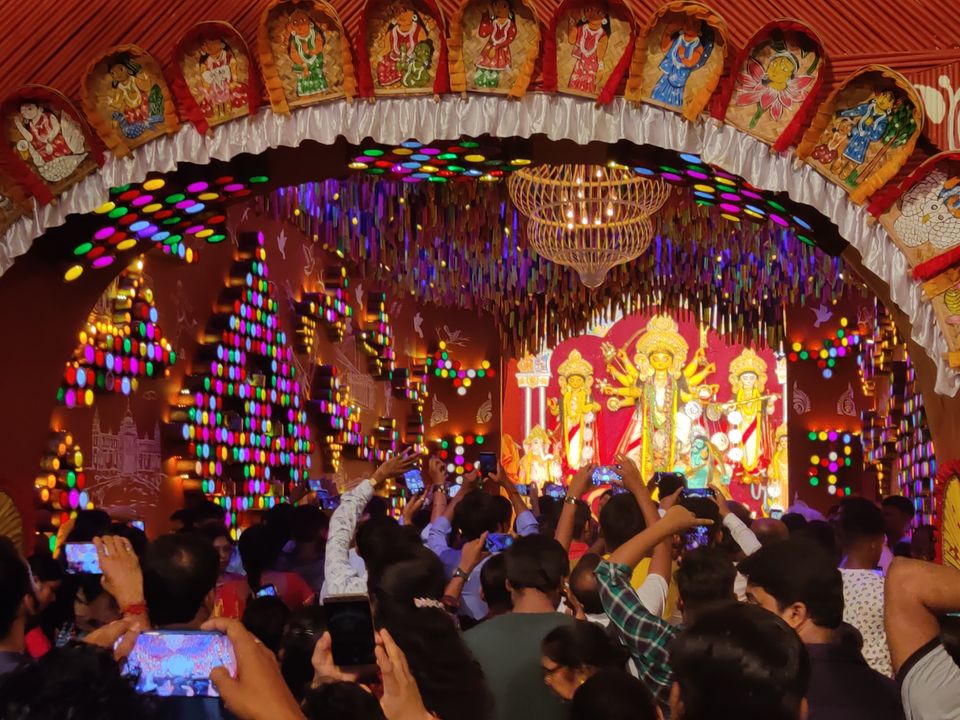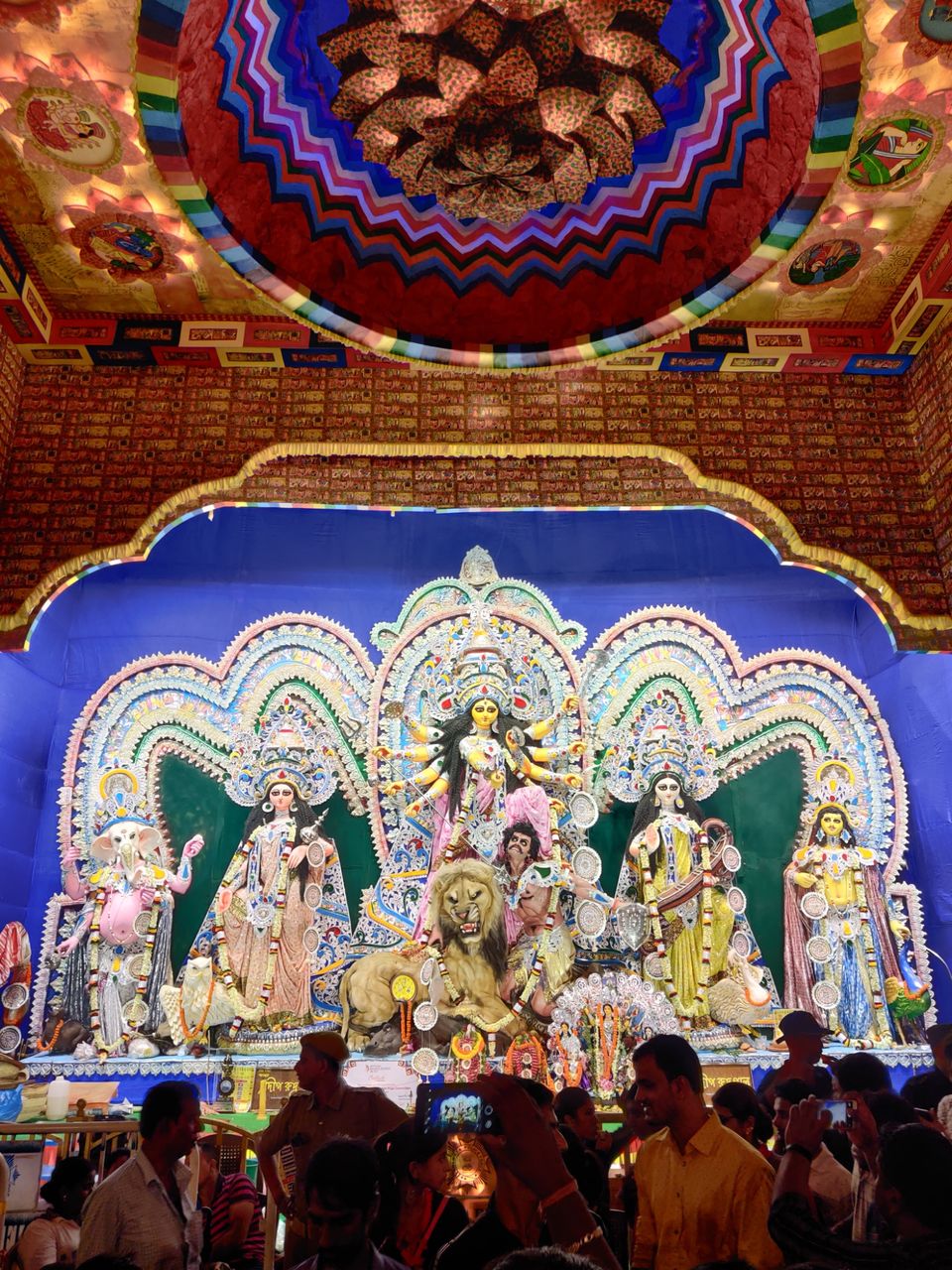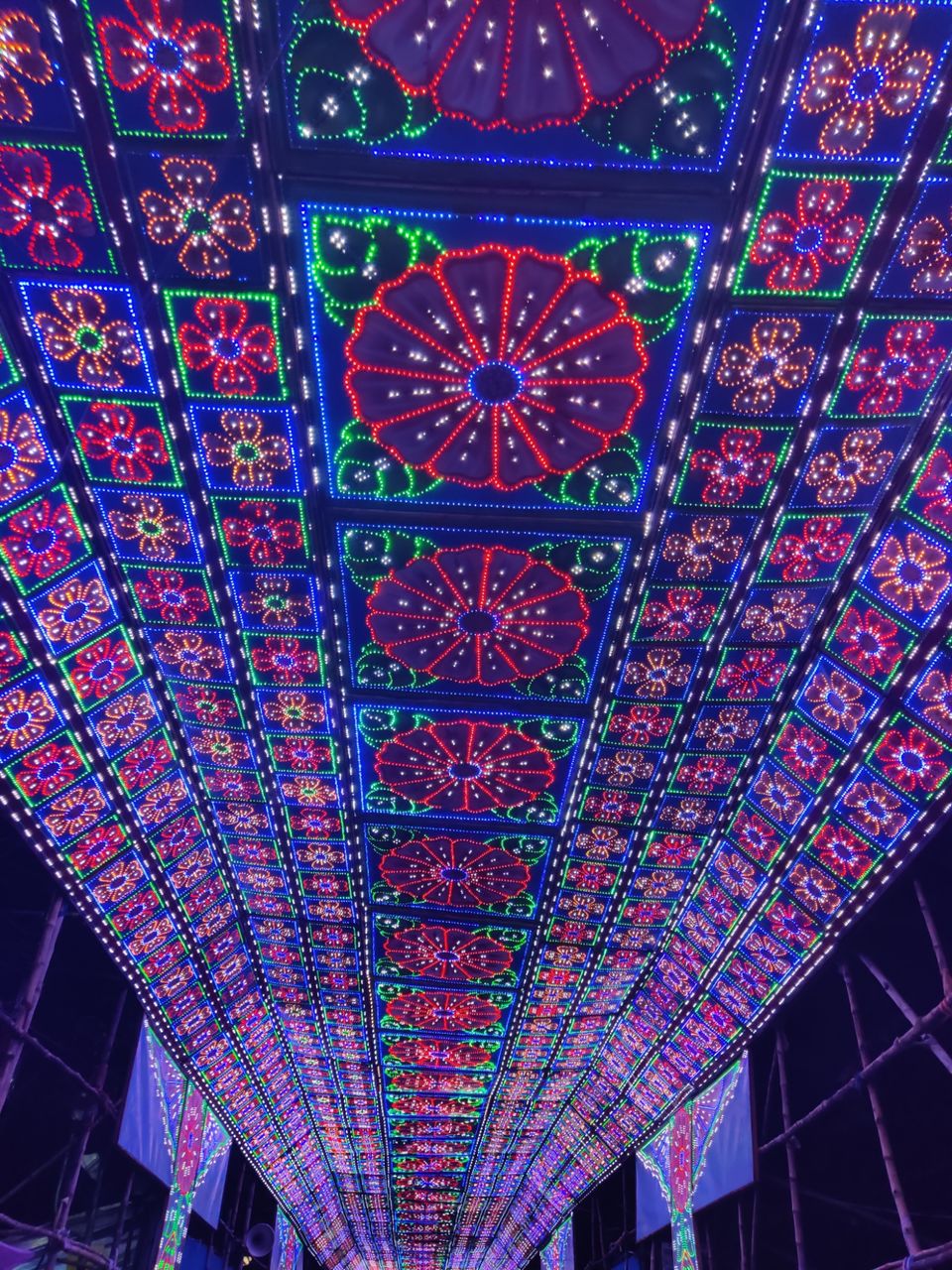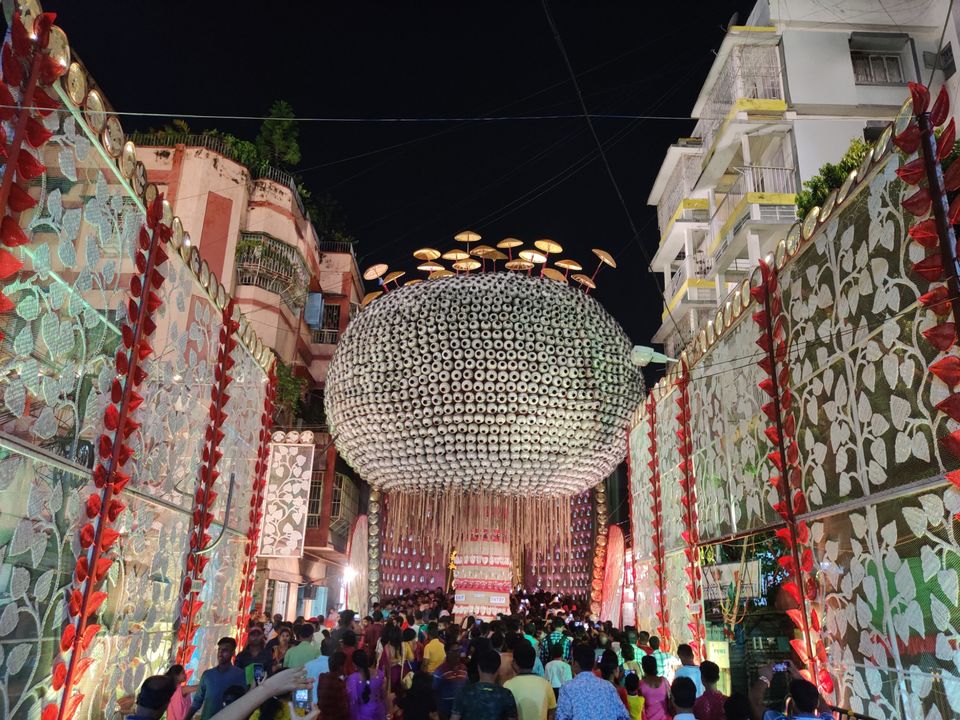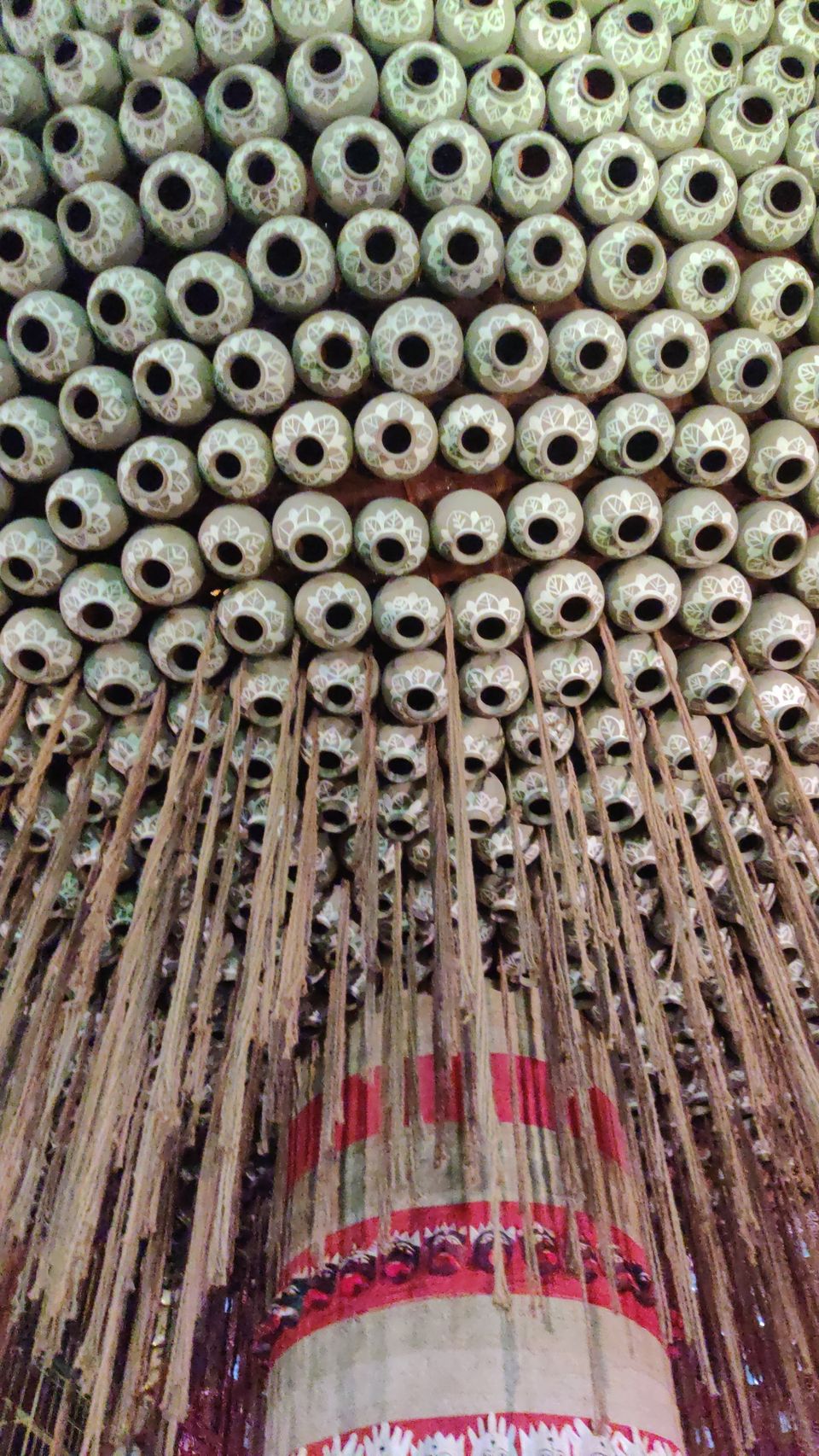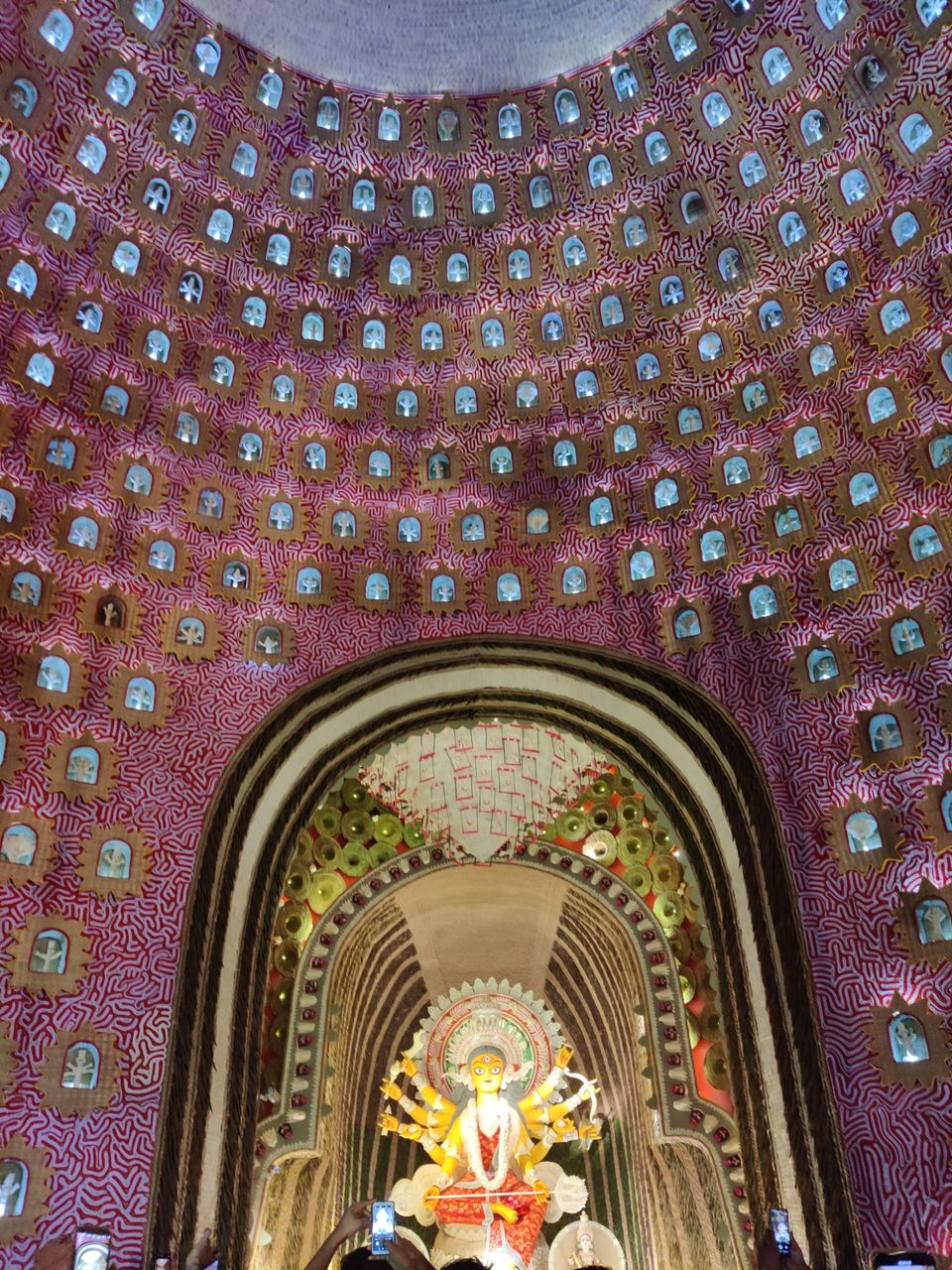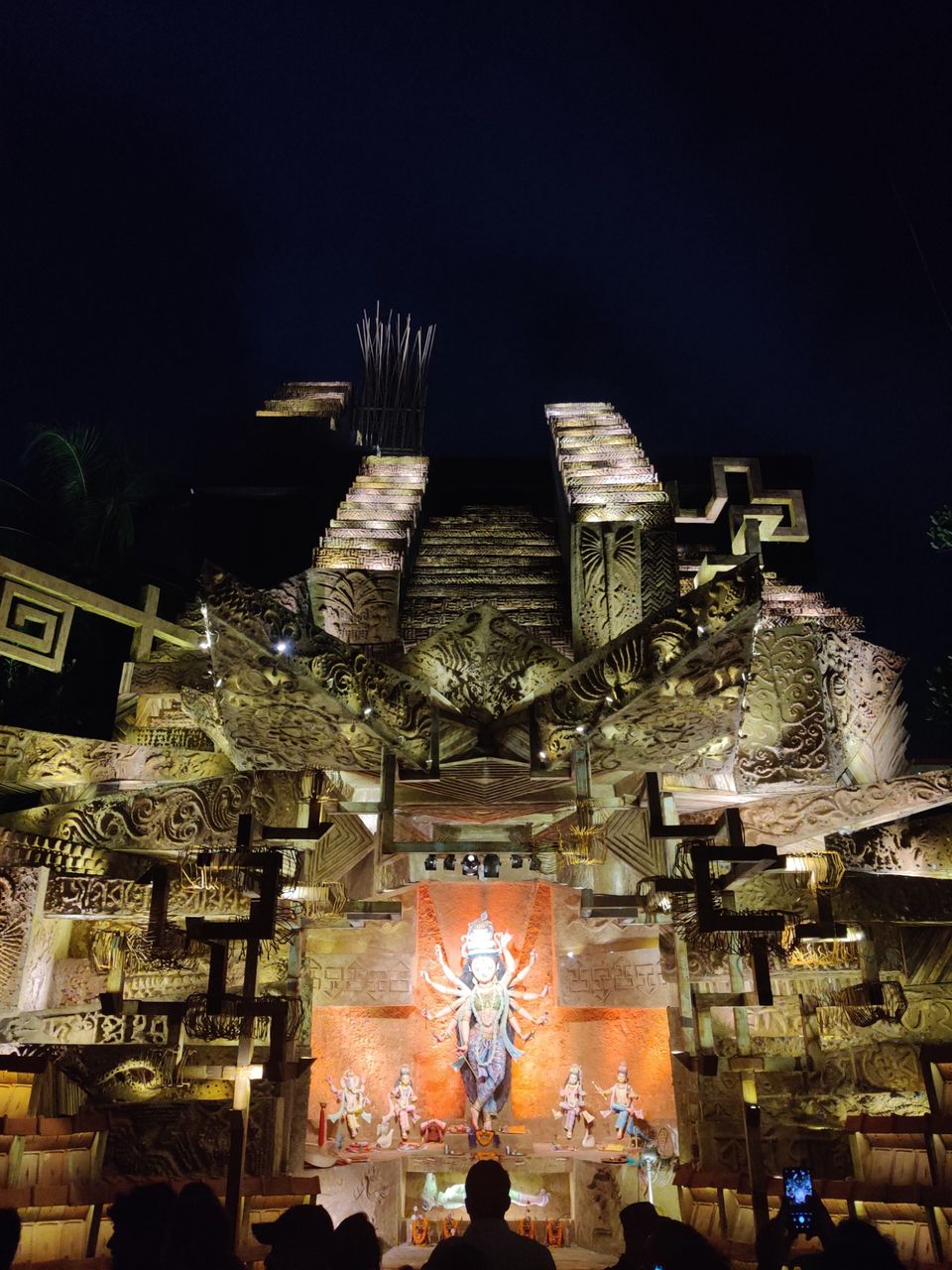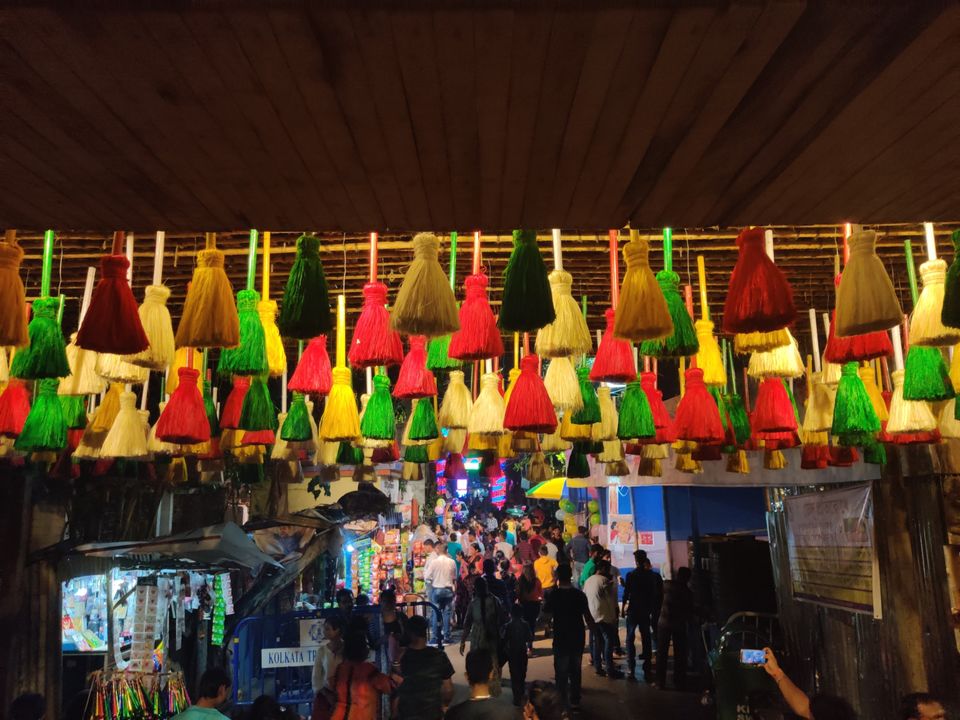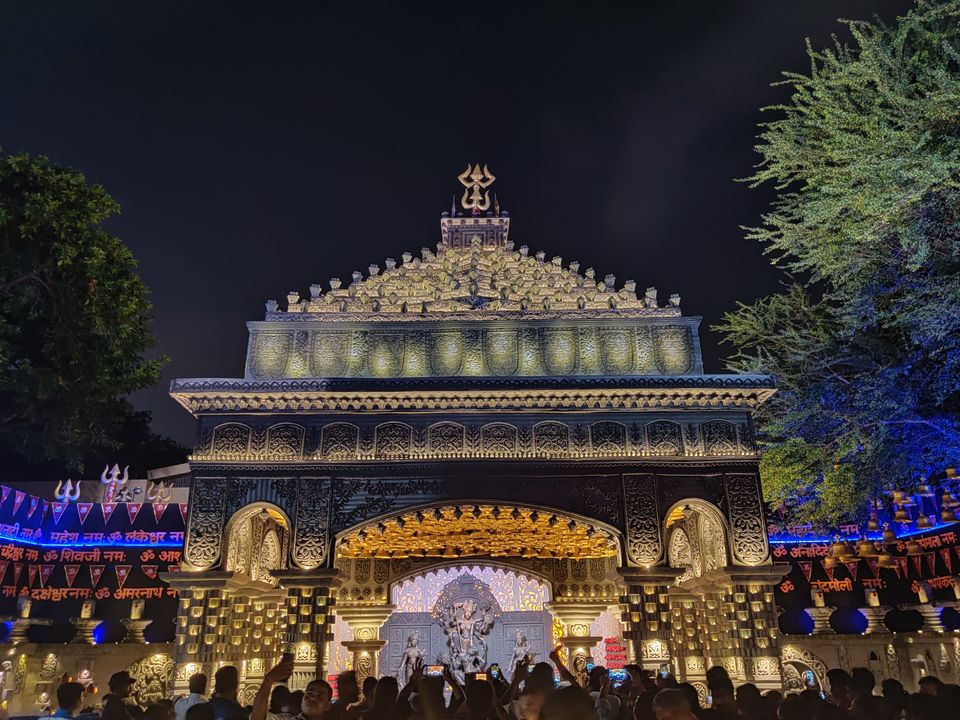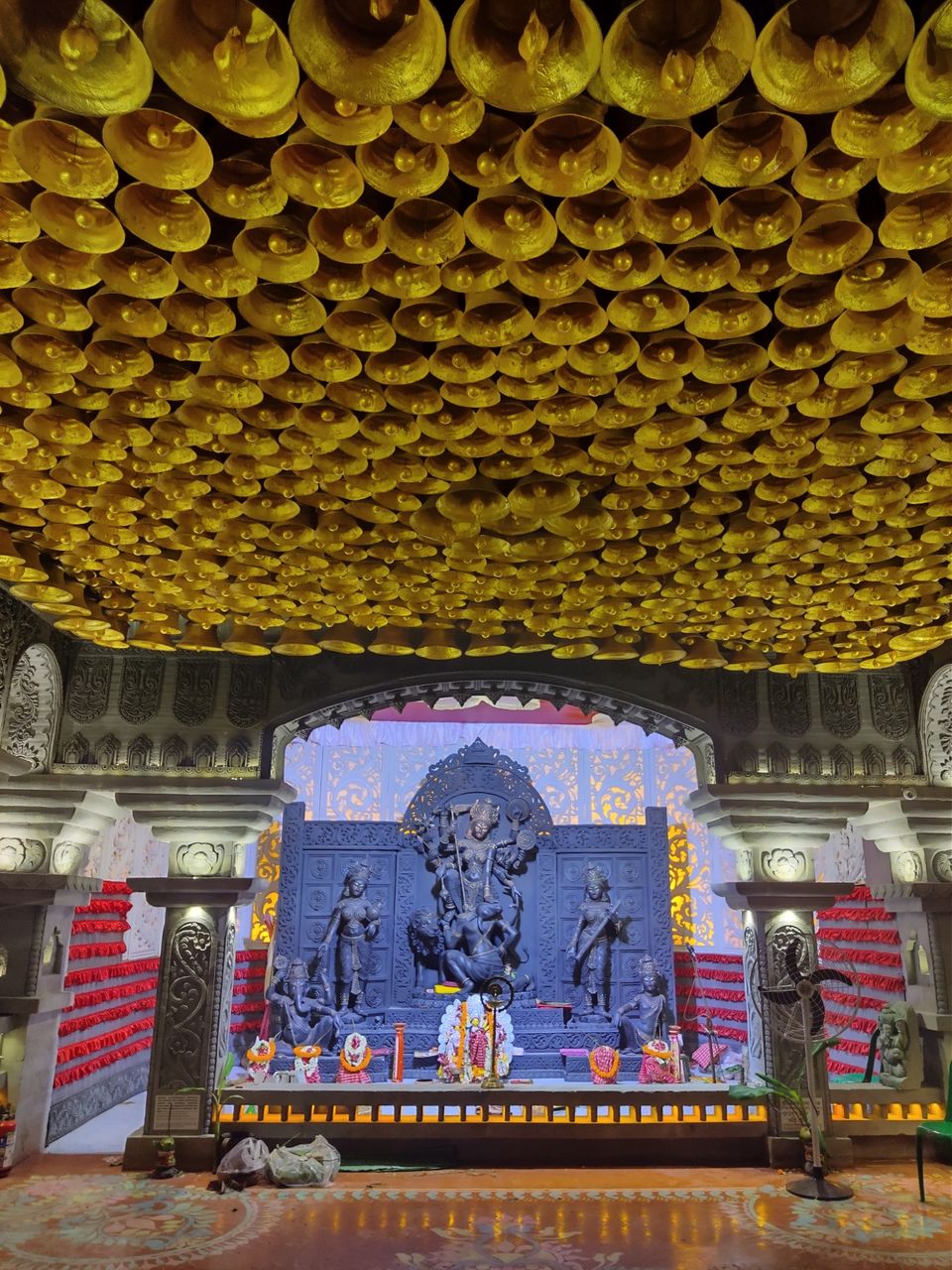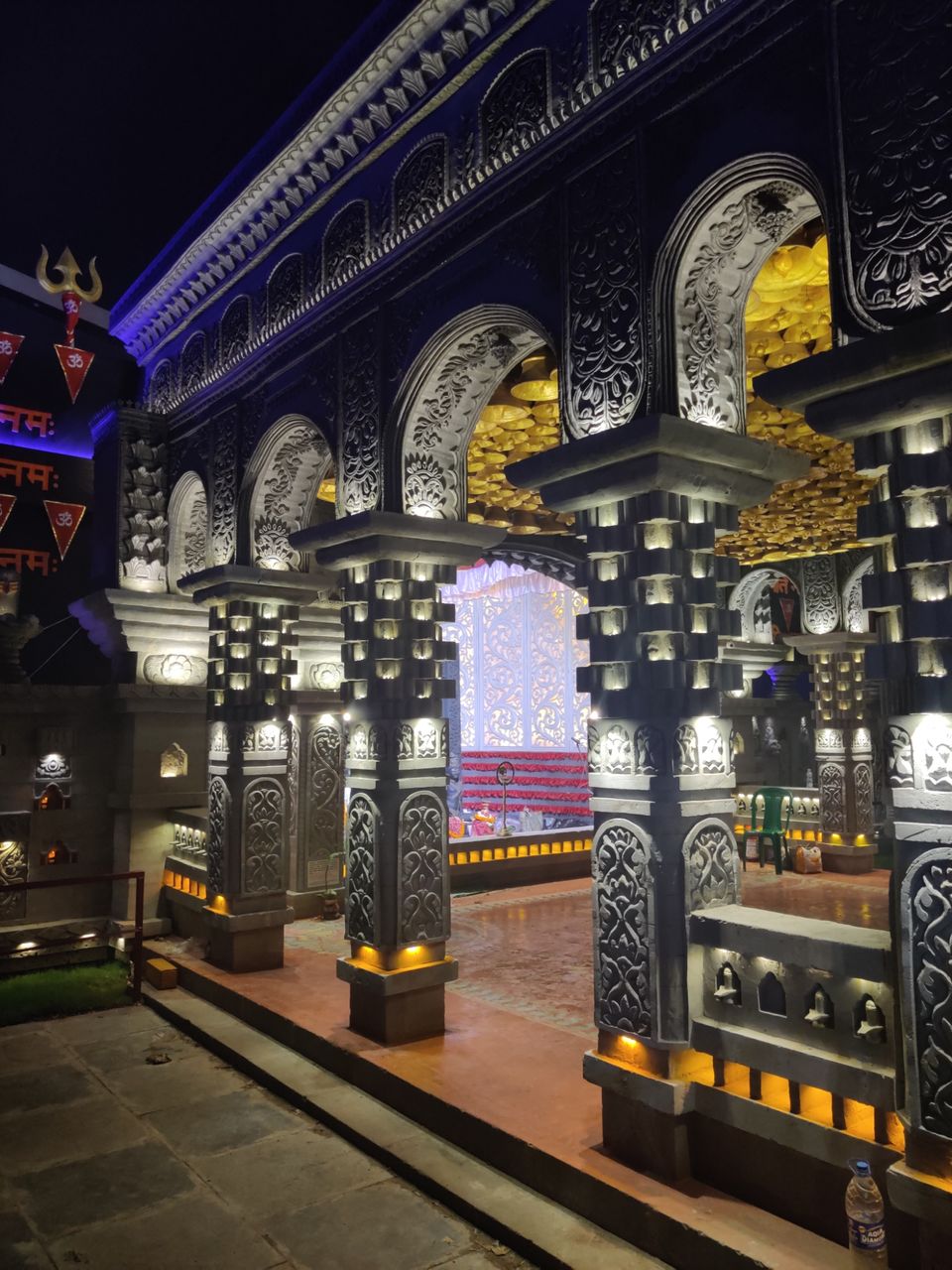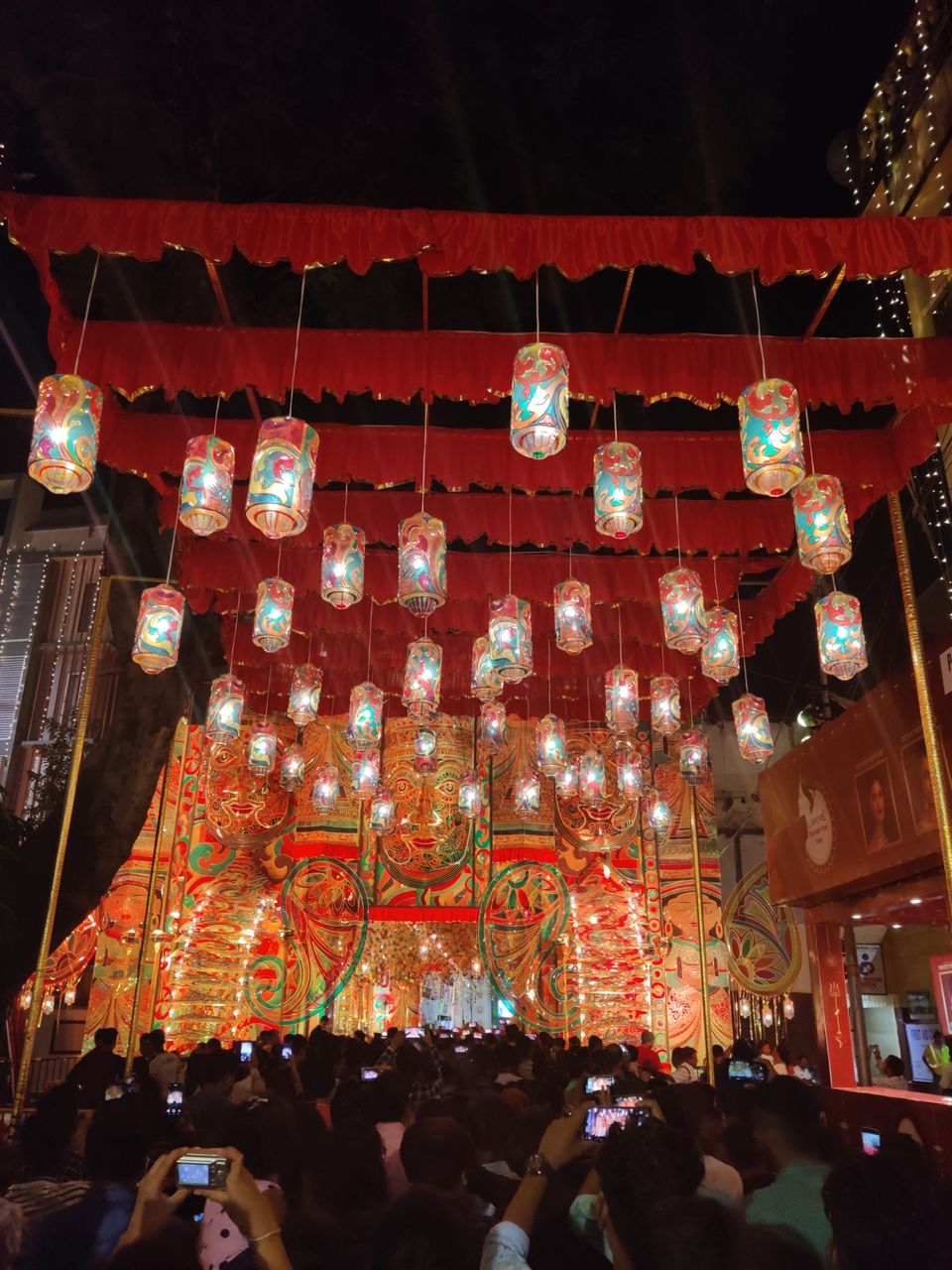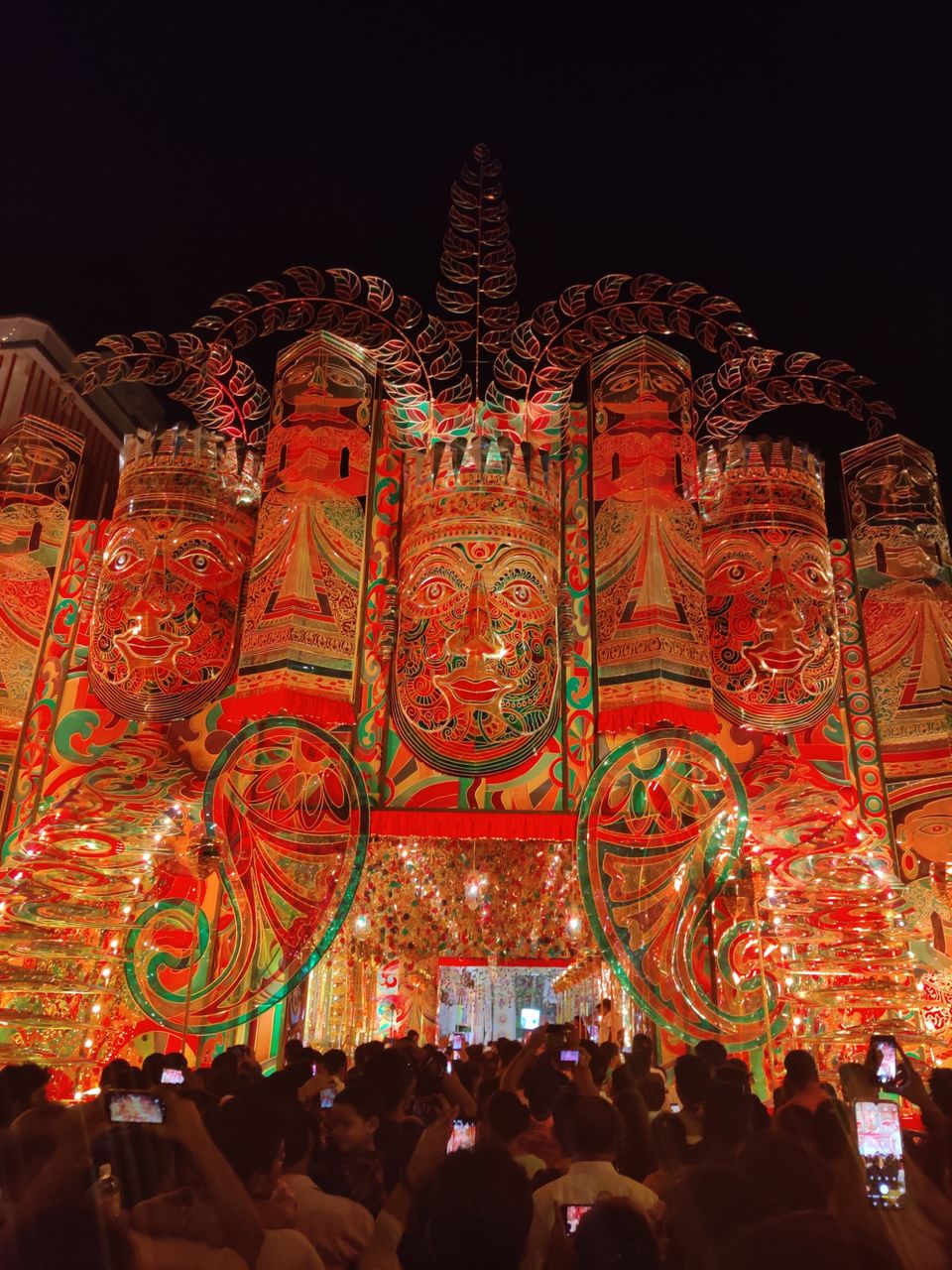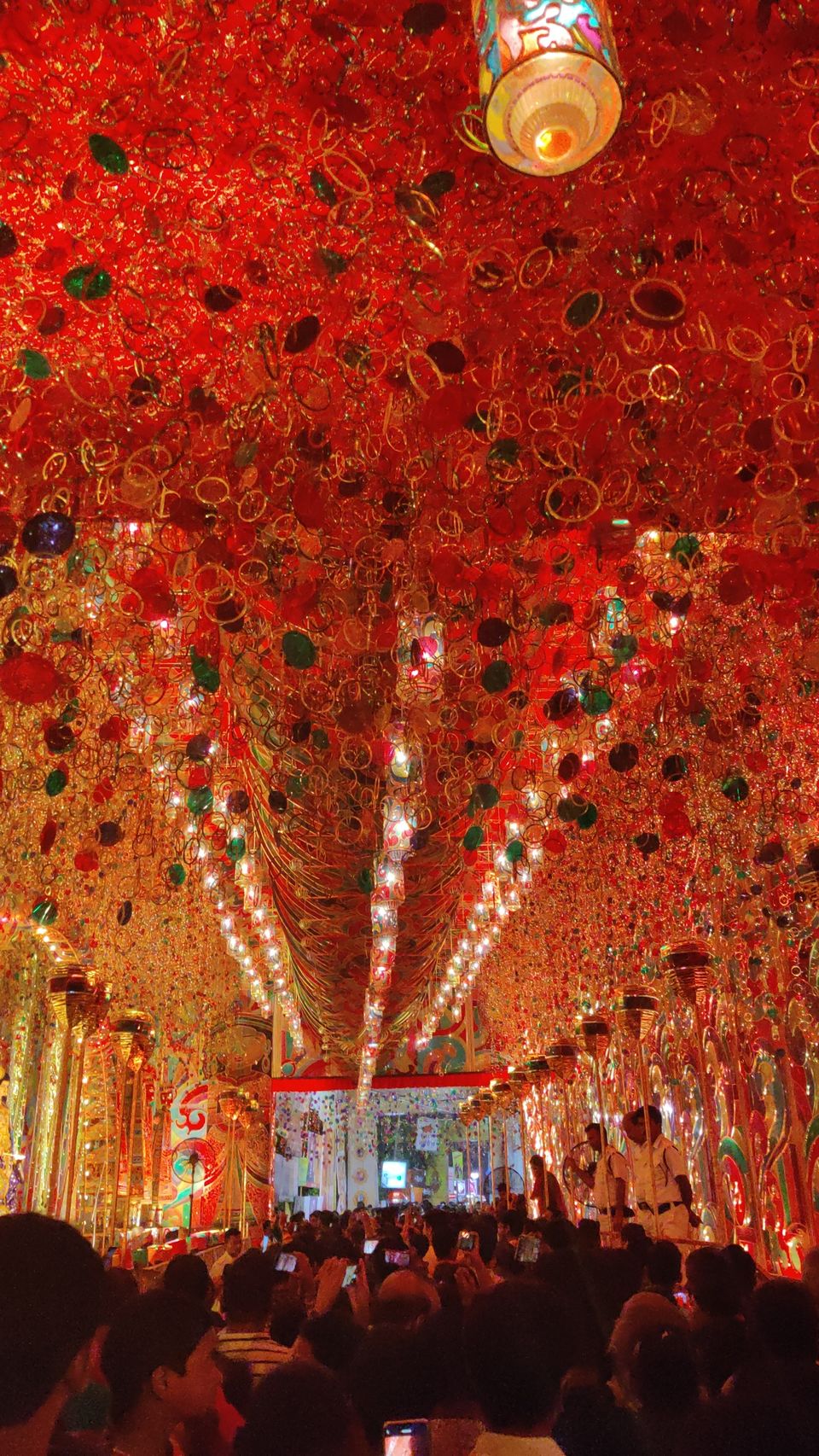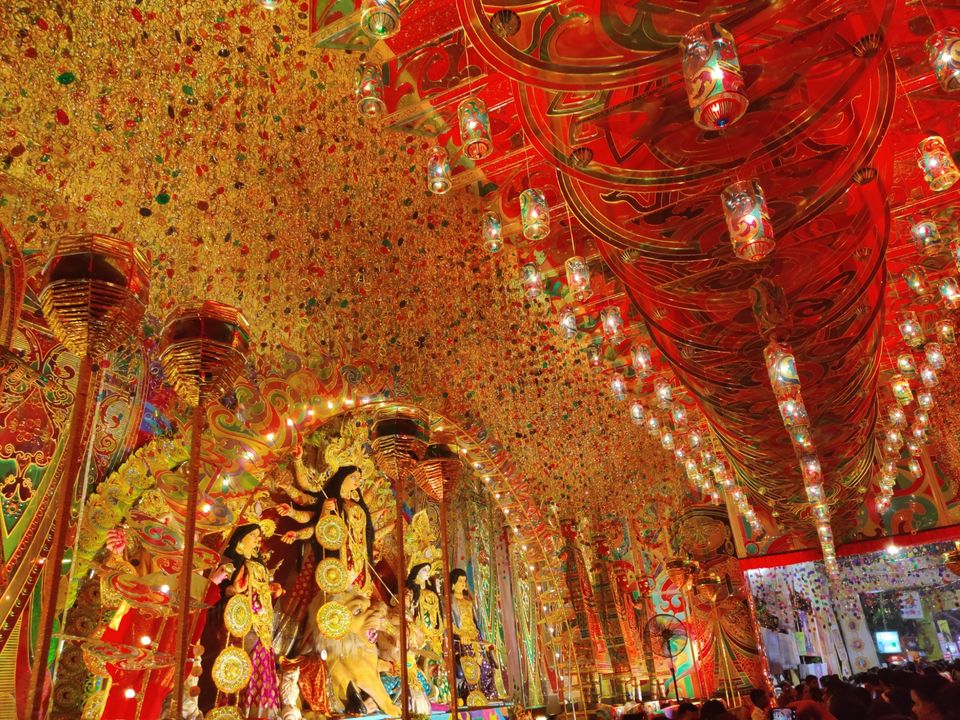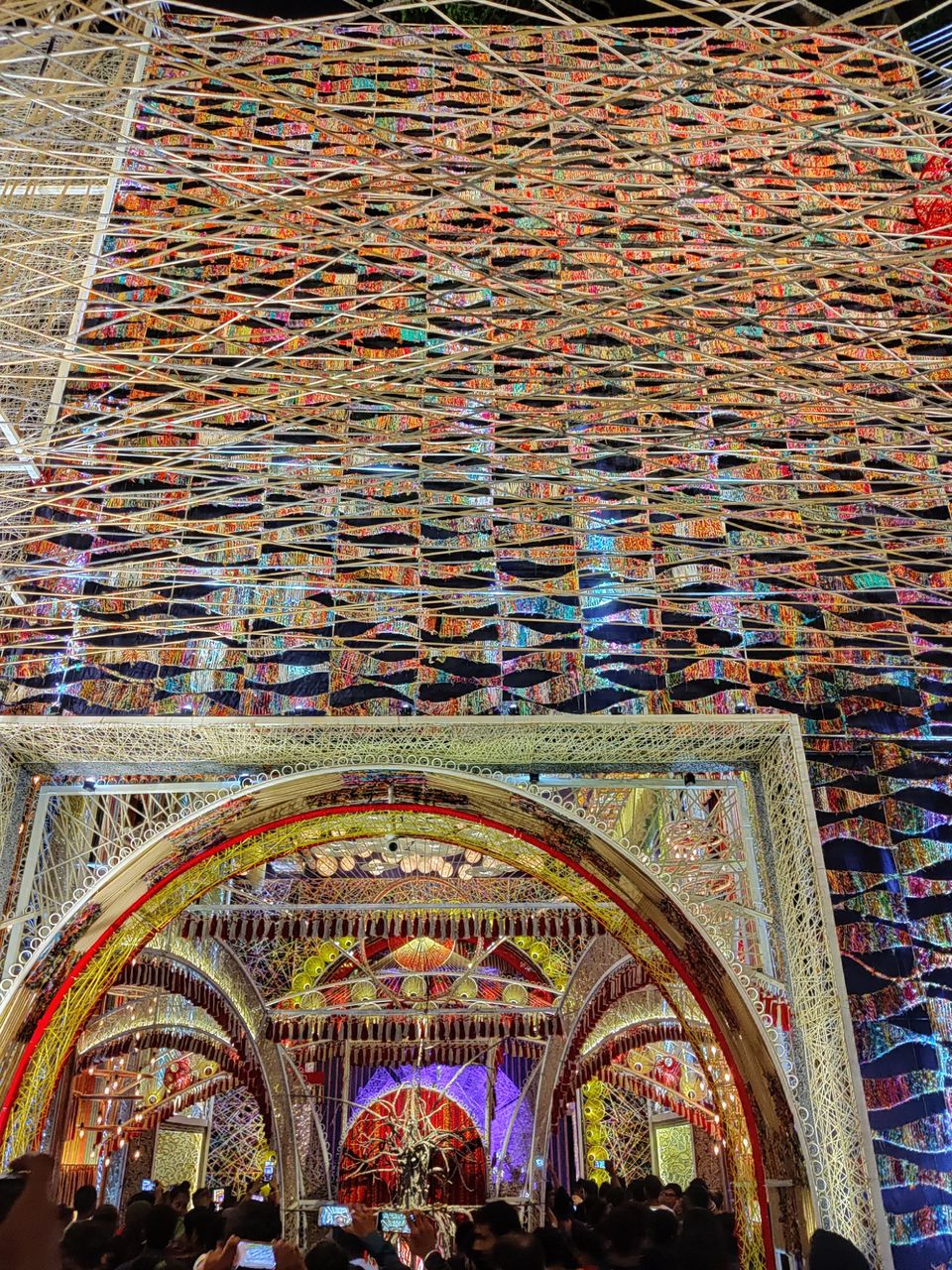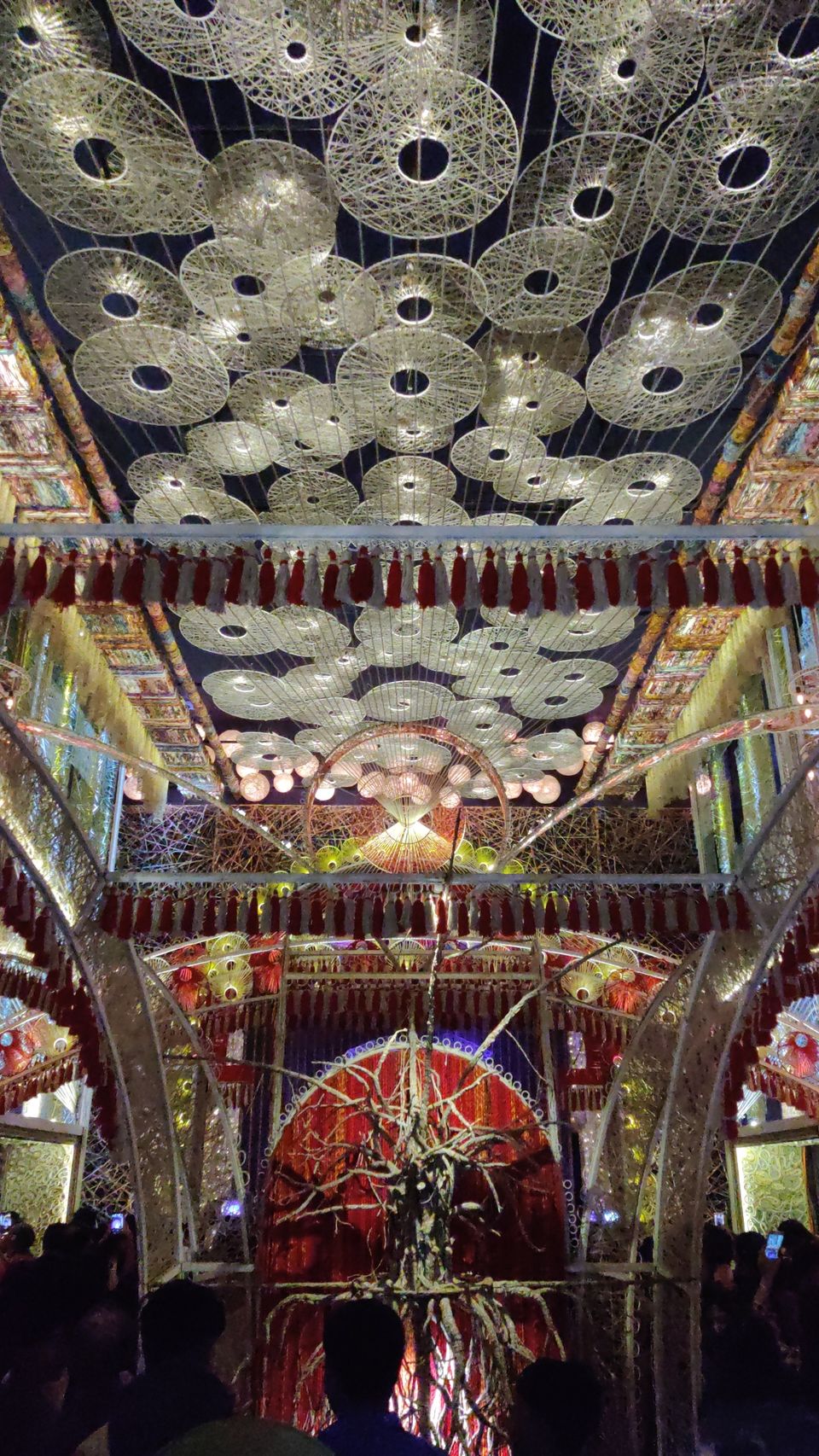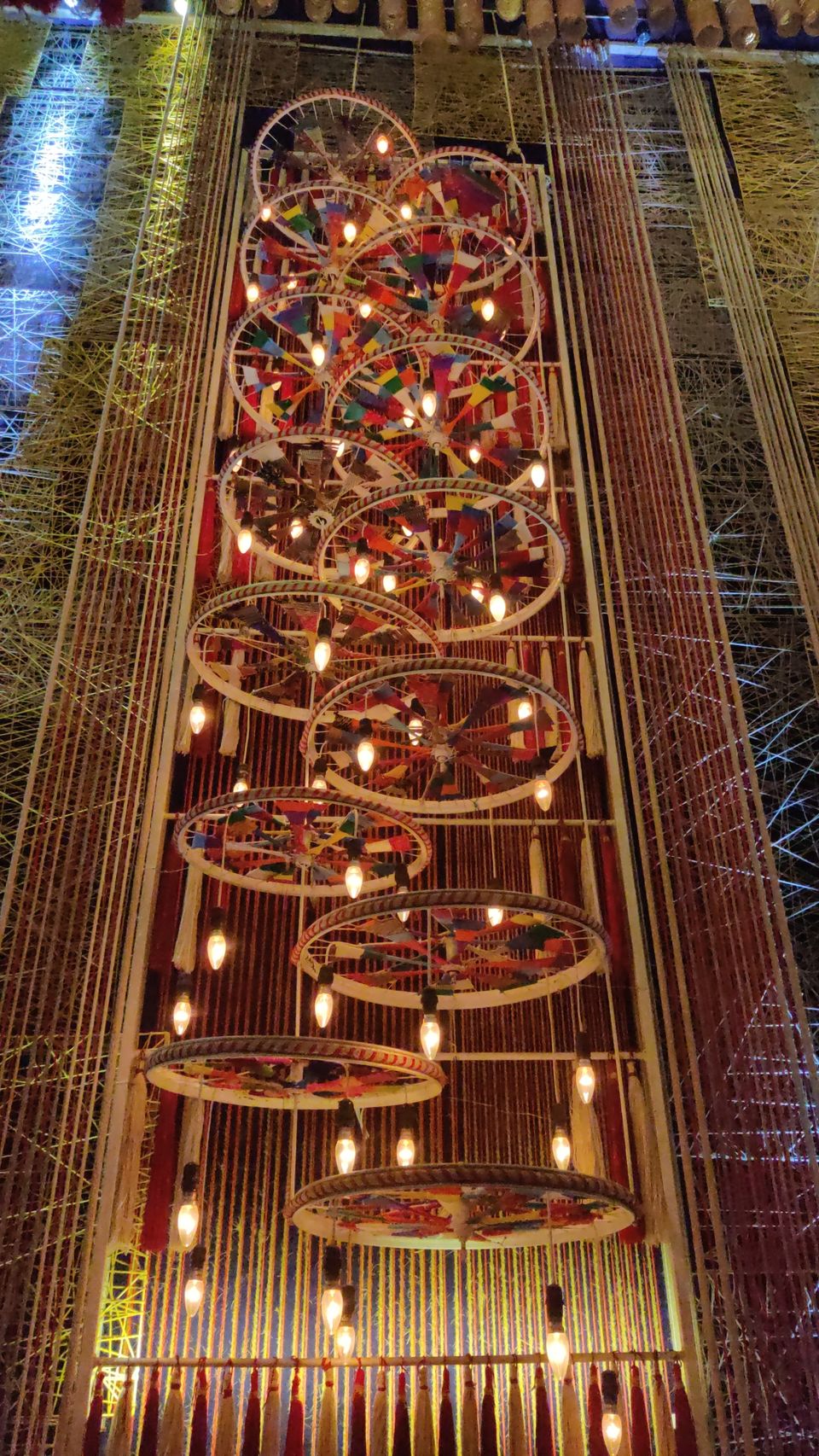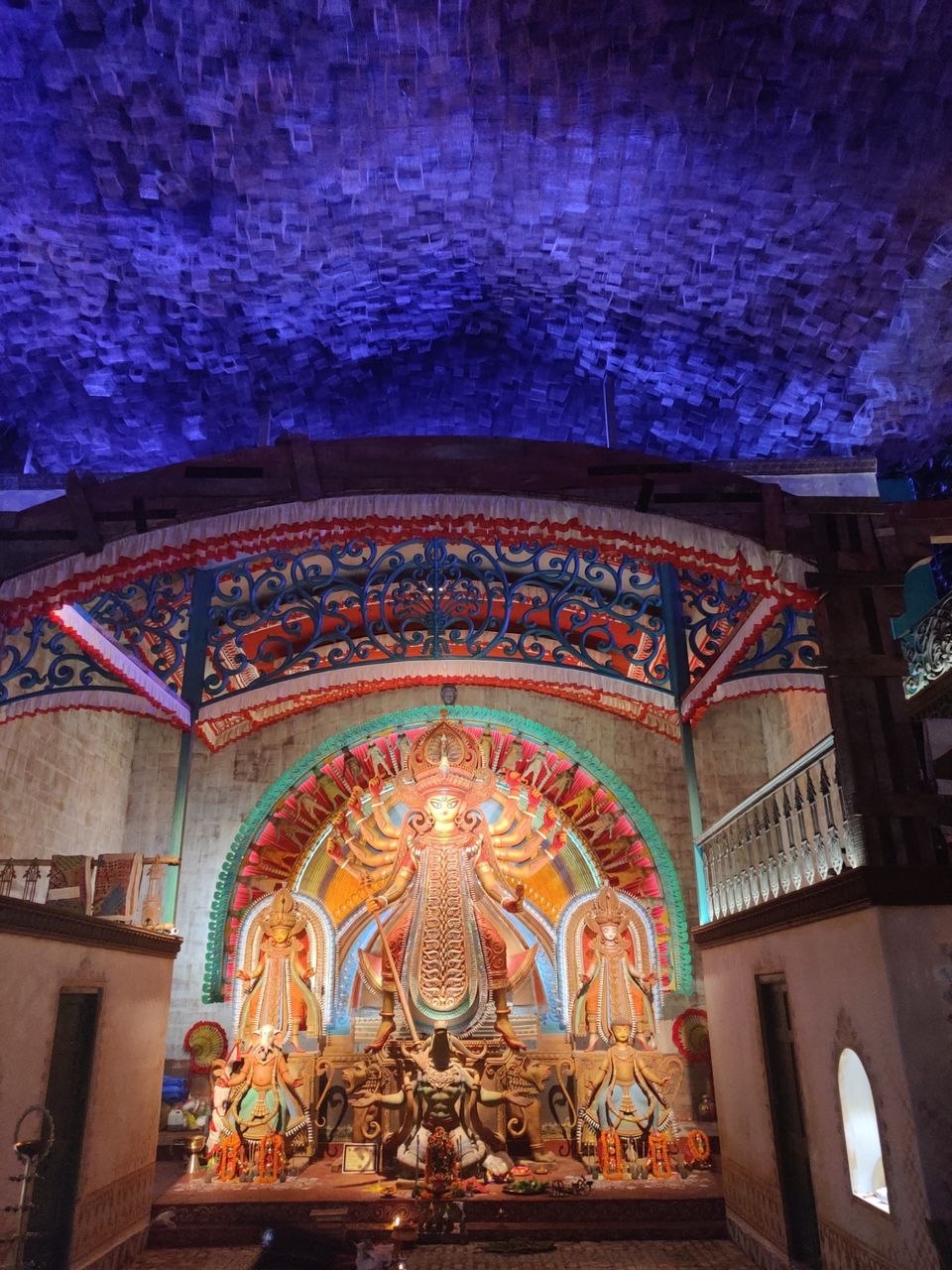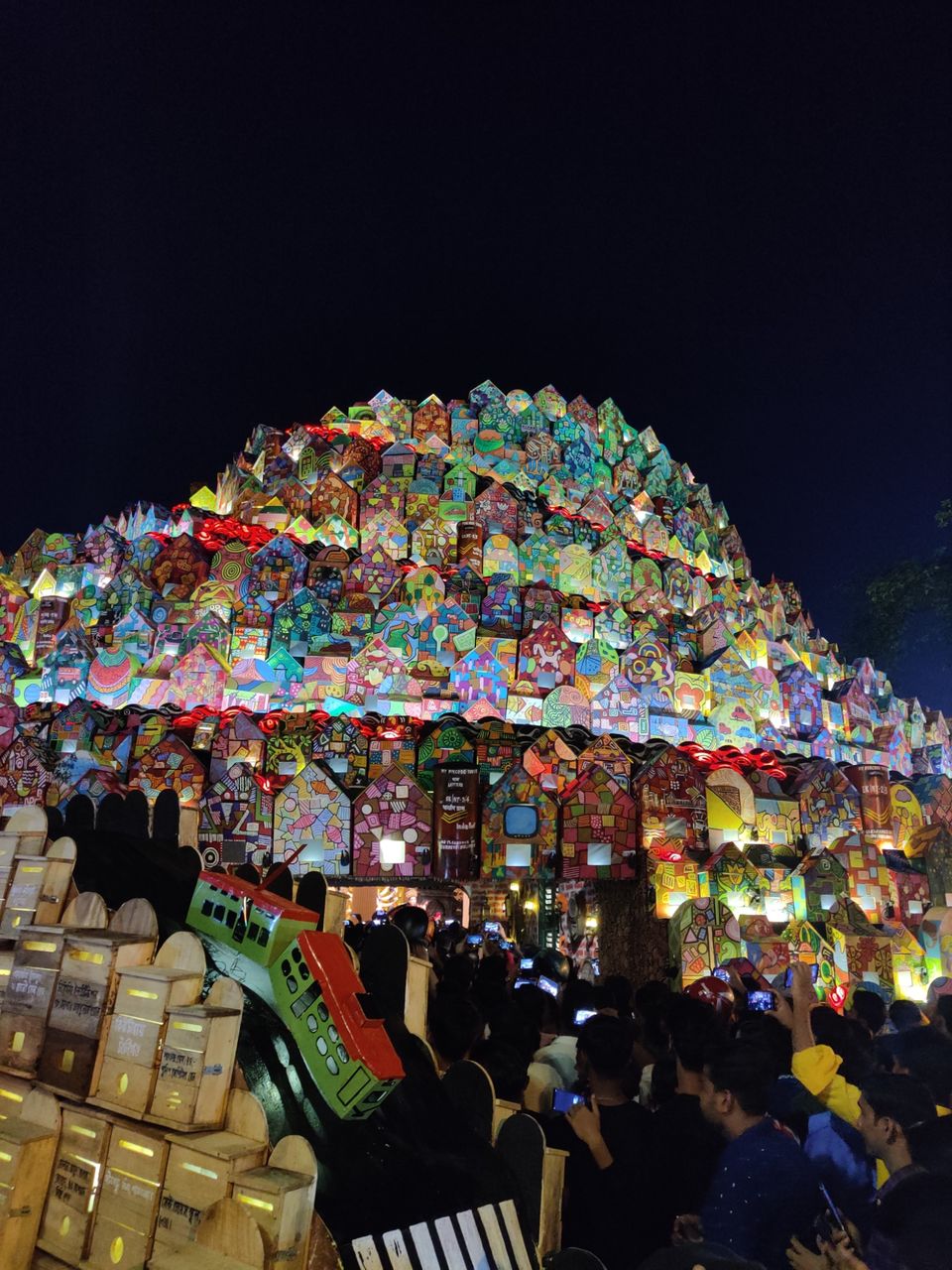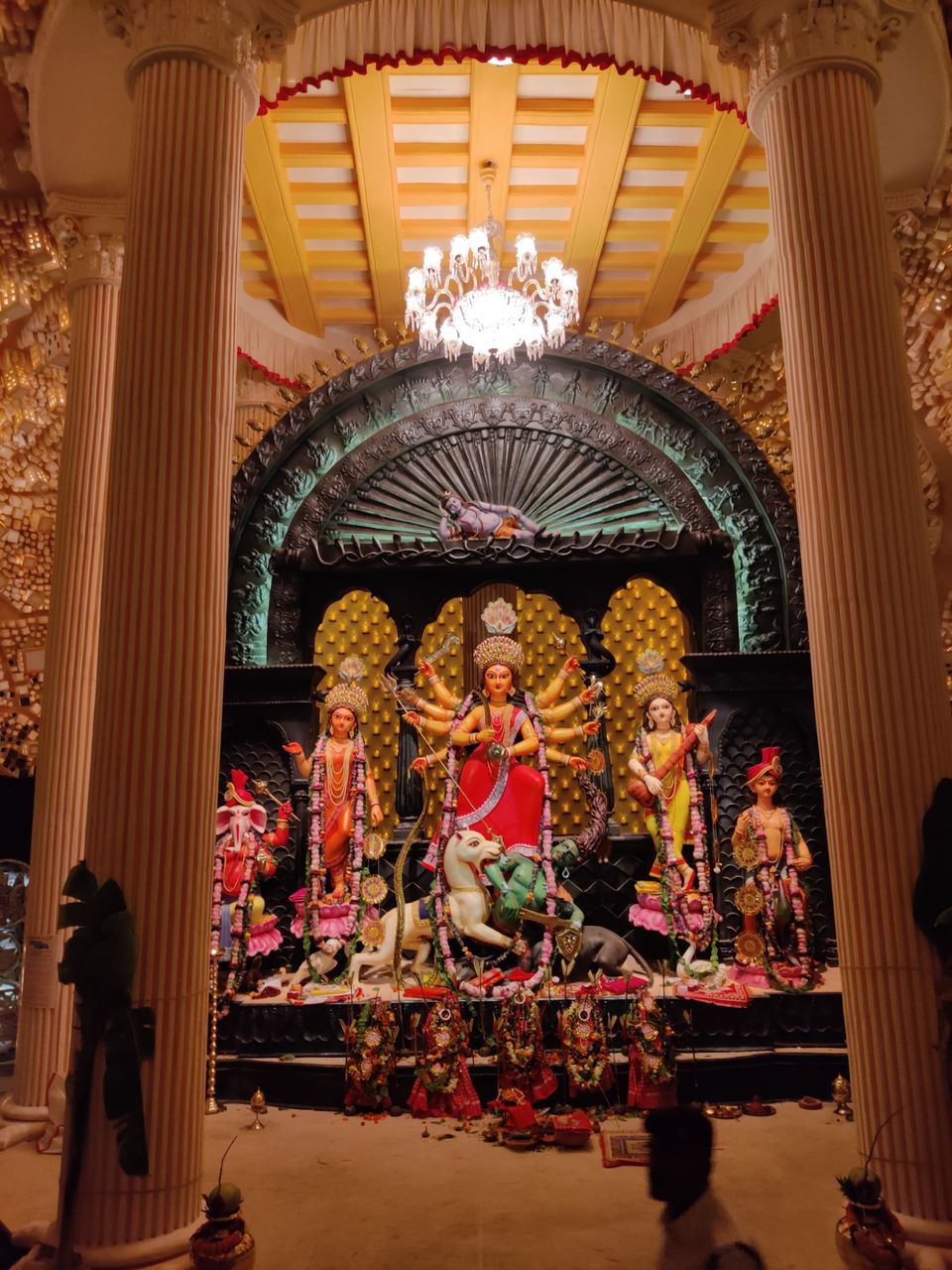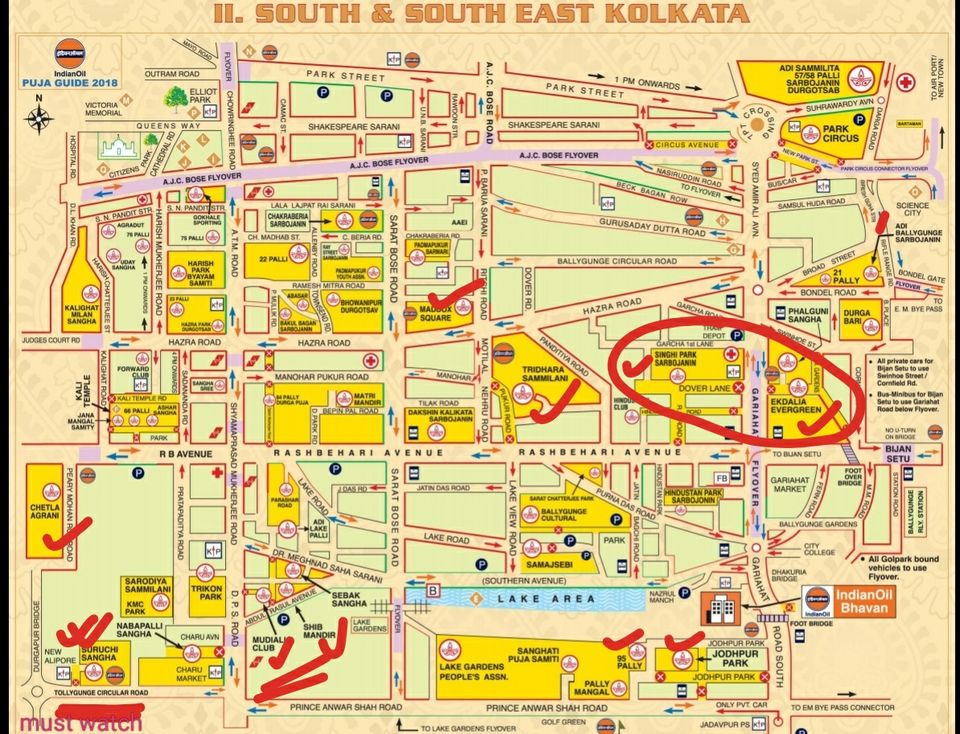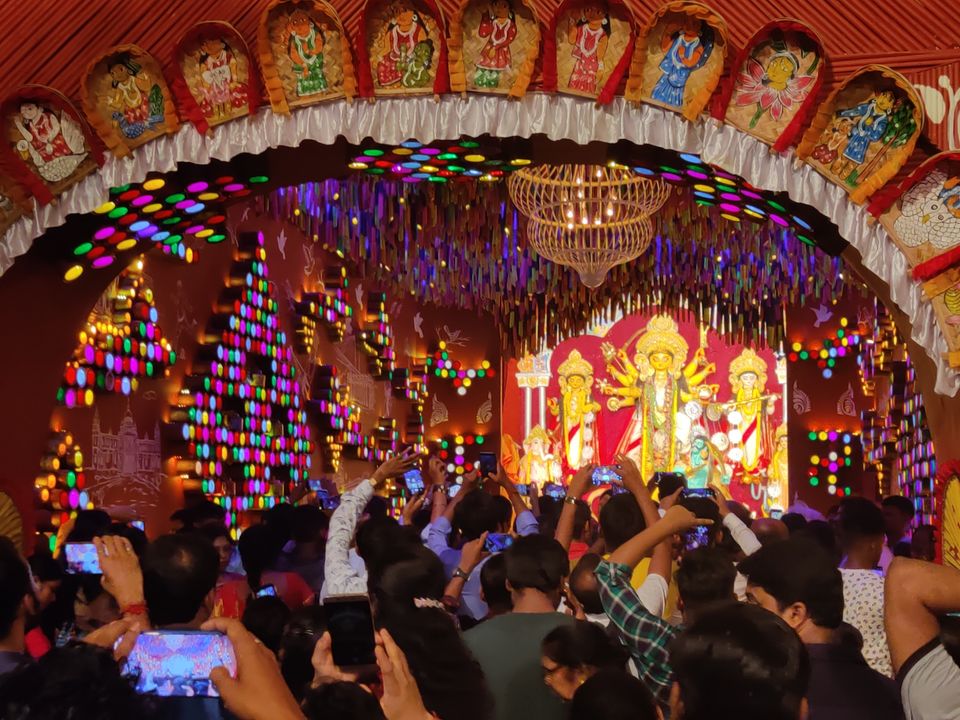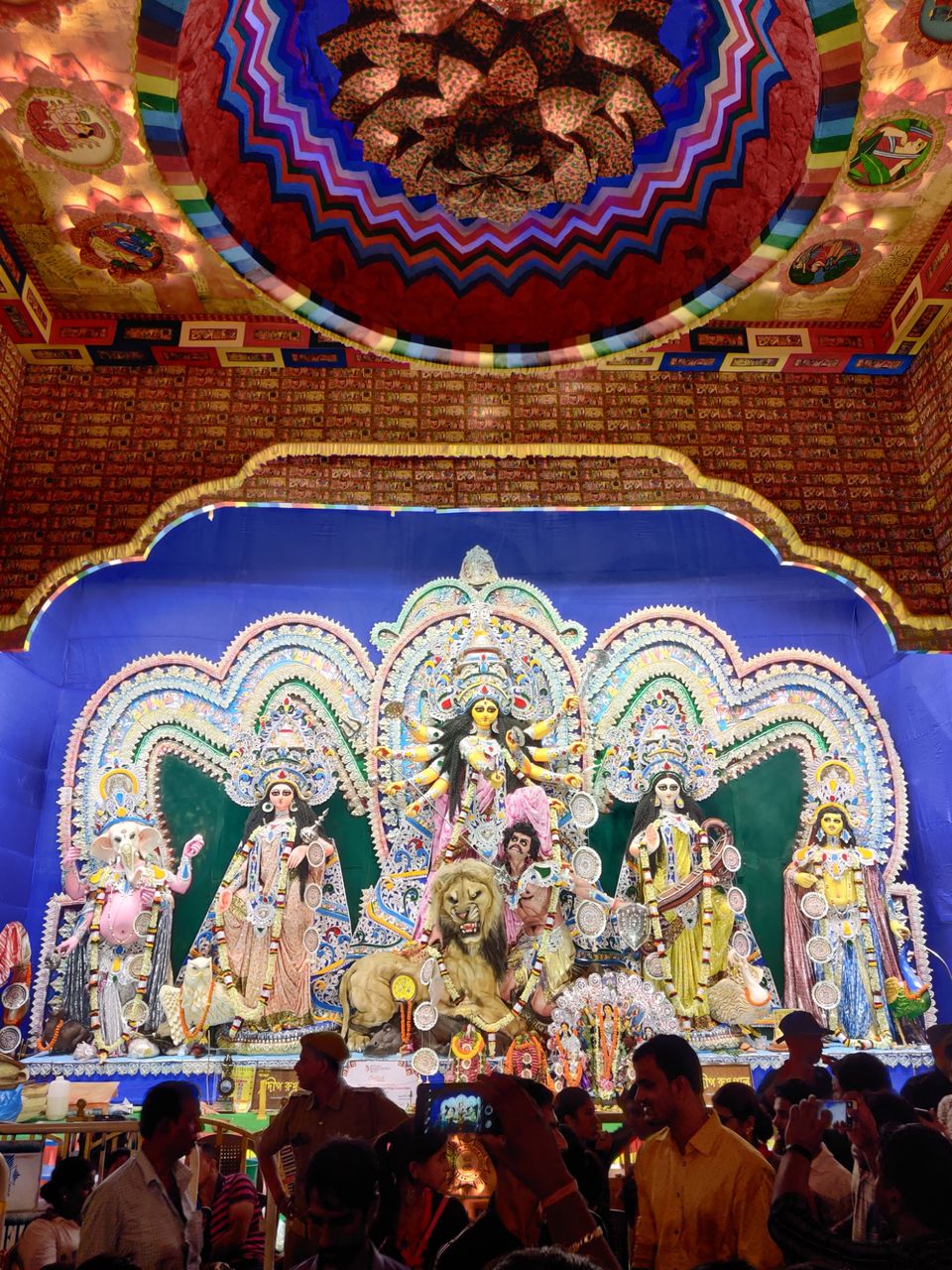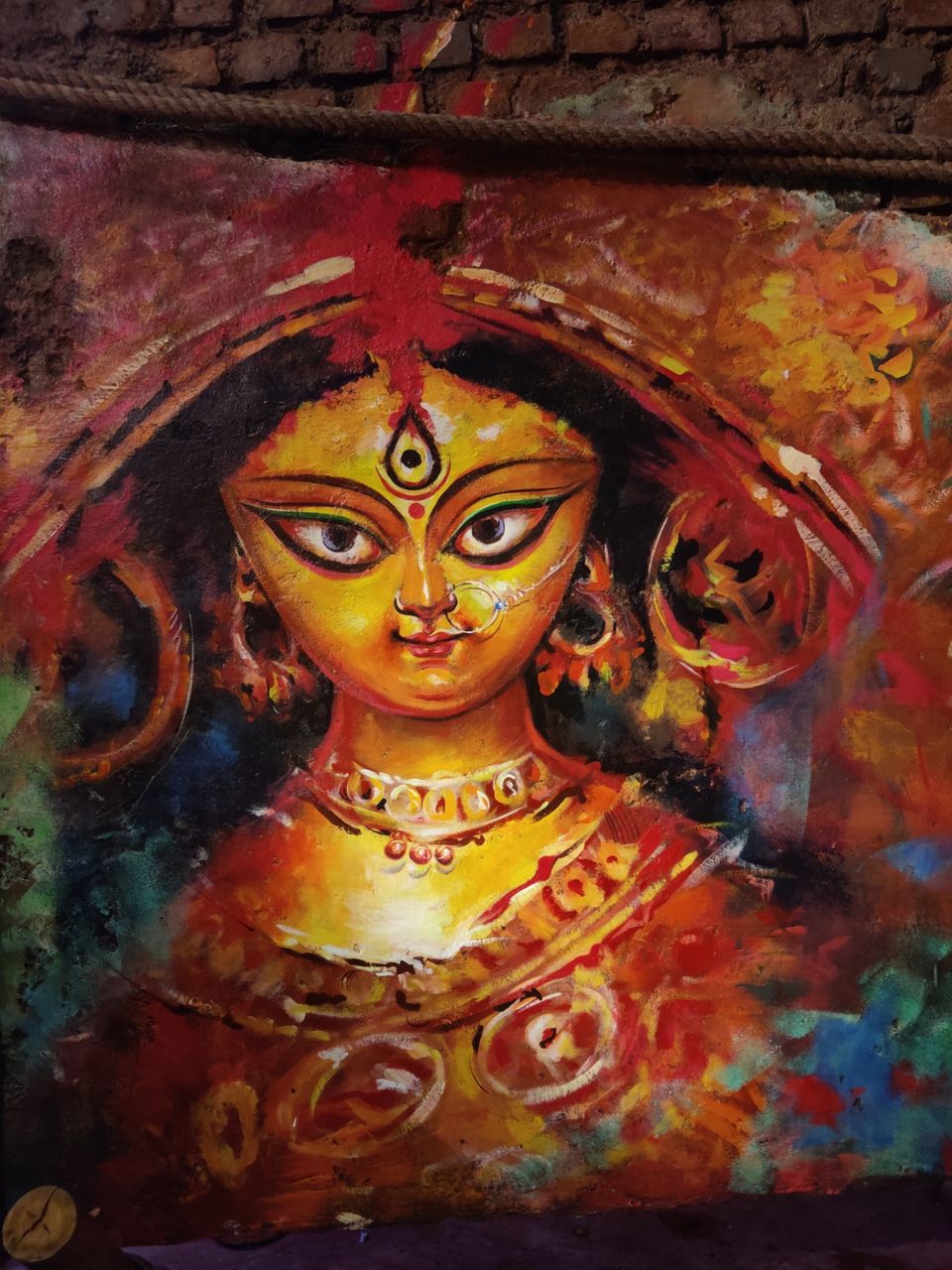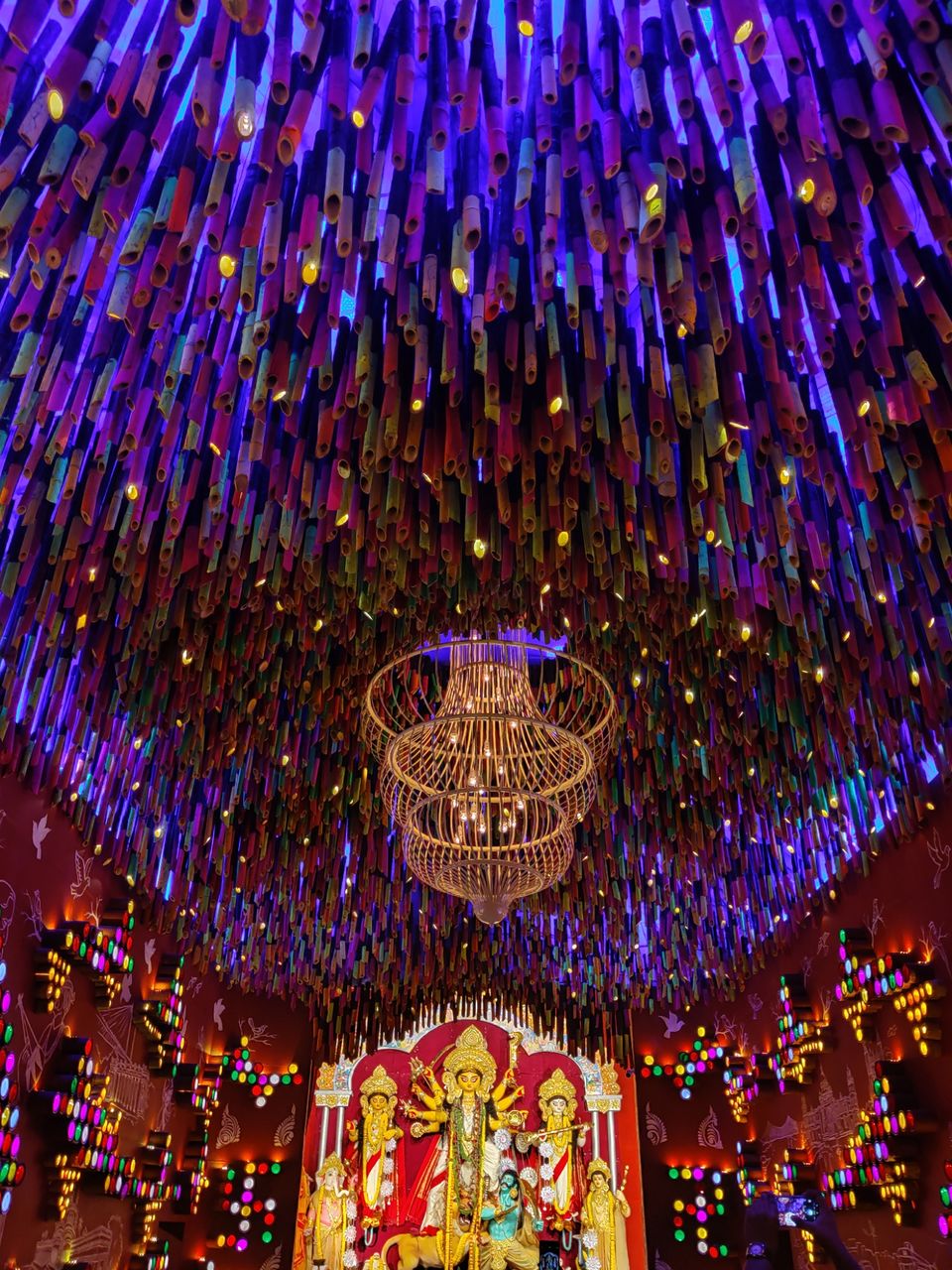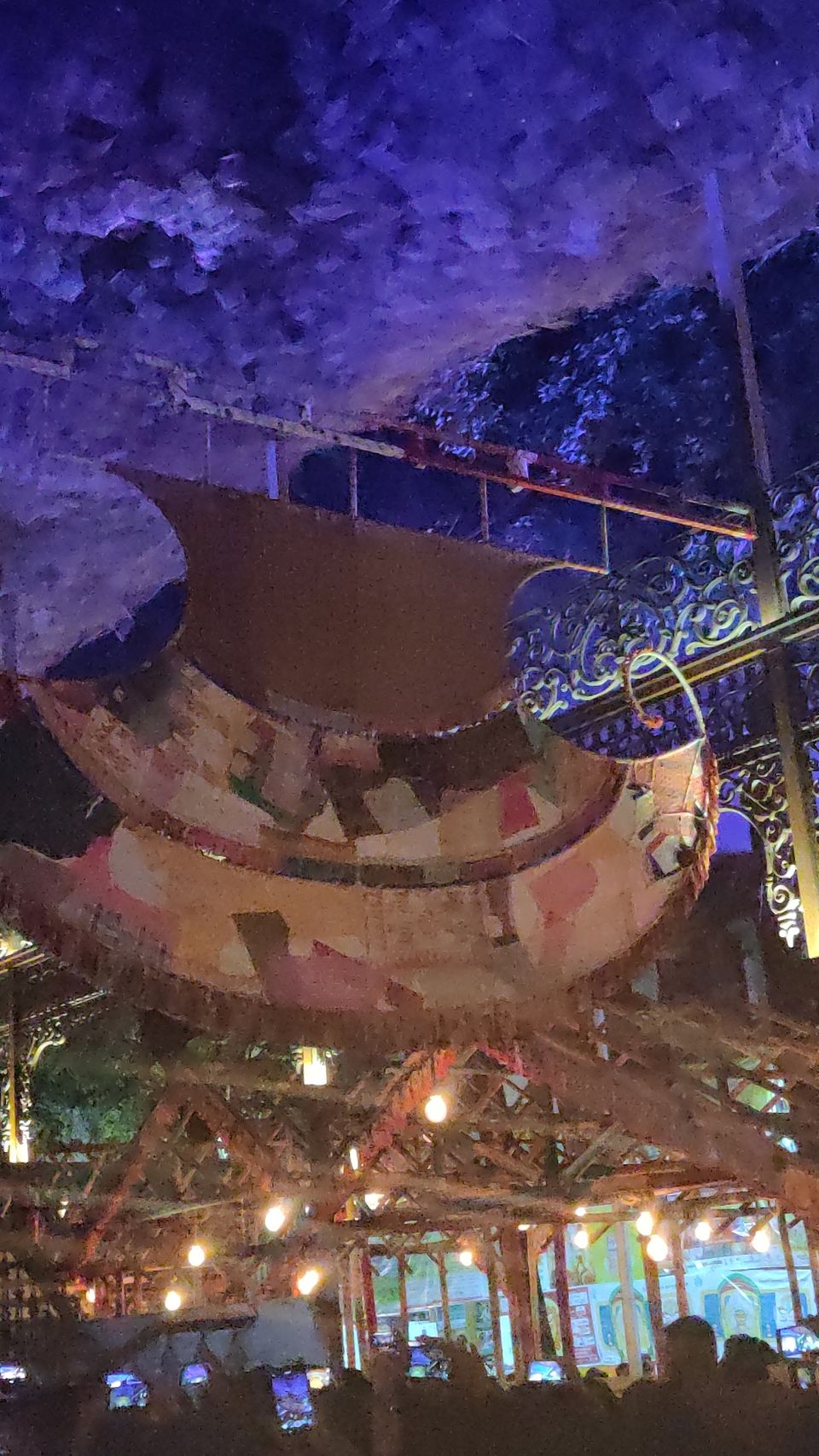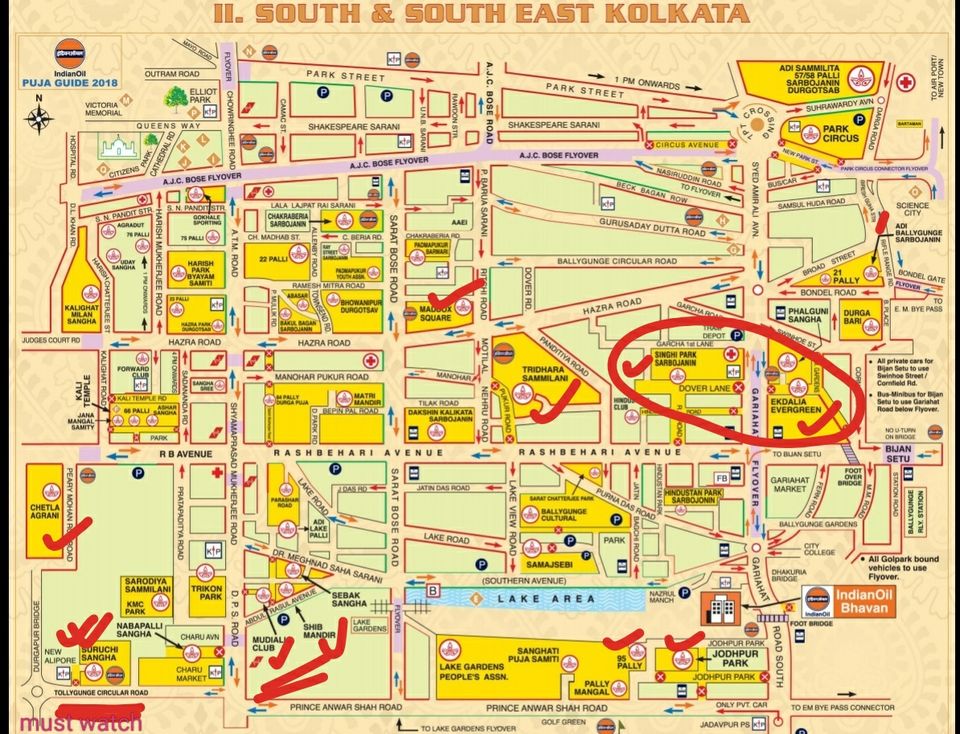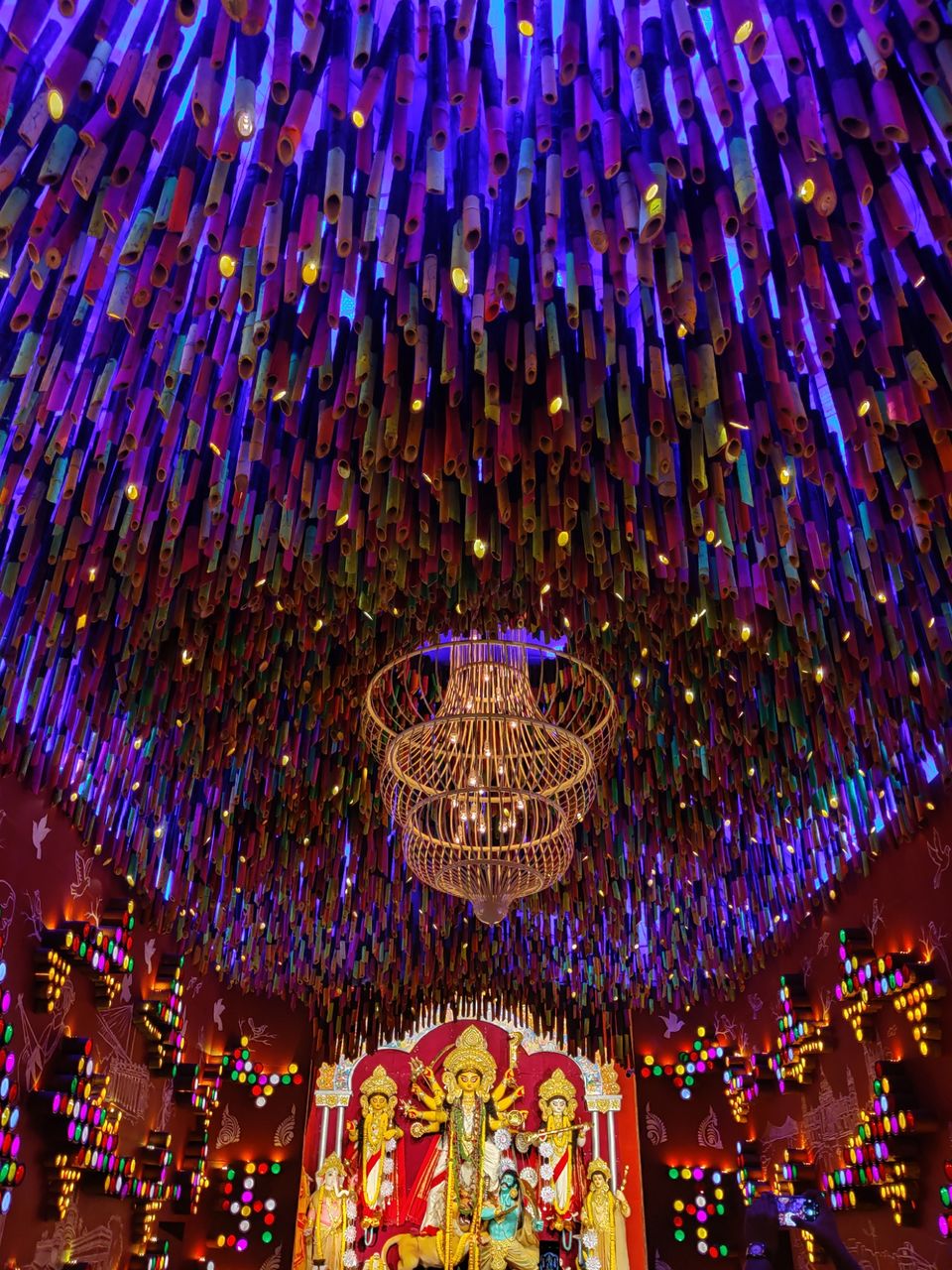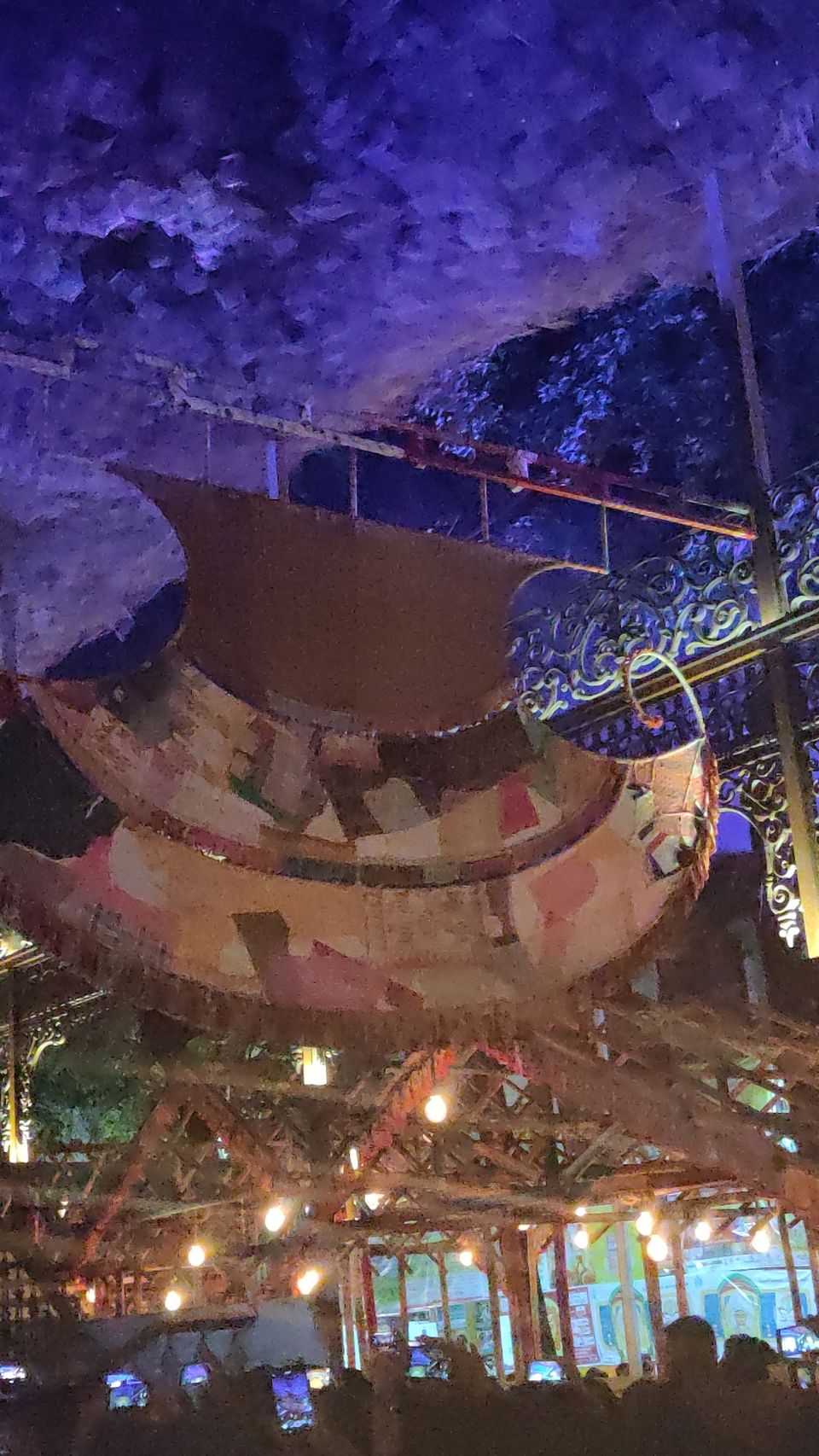 You will find it difficult to get up before noon after a long nights walk in which you cover around 10KMs. So we woke up late(read 3 pm) and went to Bar-B-Q for lunch late in the evening. We came back home, took a good nap till 8pm before we started out for Day 2, this time to North side of Kolkata which is the older part of the city. When South Kolkata is famous for its grand themes and decked up pandals, the north is famous for its idols(Murti's) as it houses some of the traditional artisans in Kolkata.
Pandals covered:
1. Telenga Bagan
2. Bagbazar Sarbojanin
3. Sovabazar Beniatola
4. Ahirtola
5. 20 Pally
6. Mhd Ali Park
7. College Square
8. Chalata Bagan and a few other ones on thes way.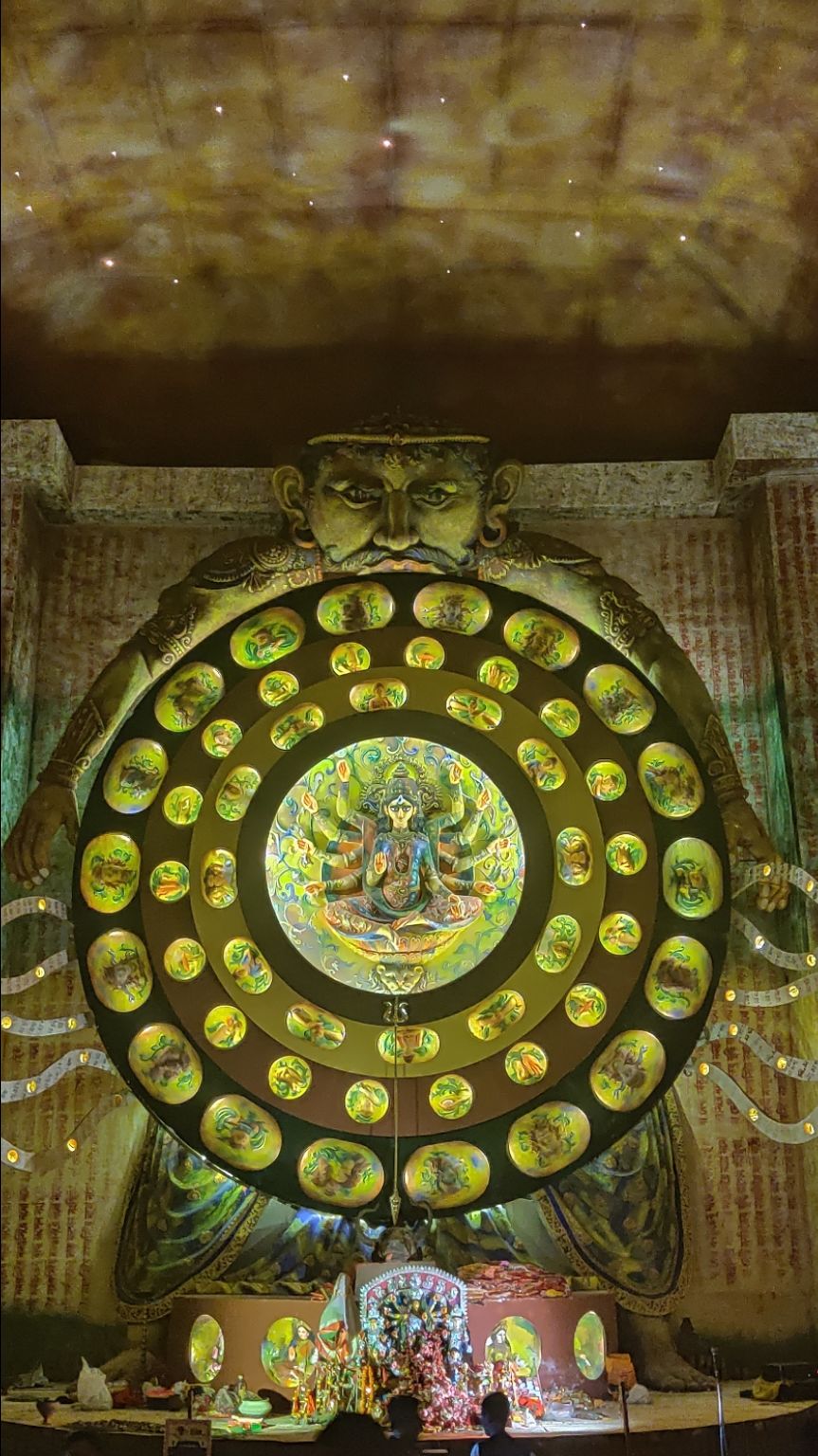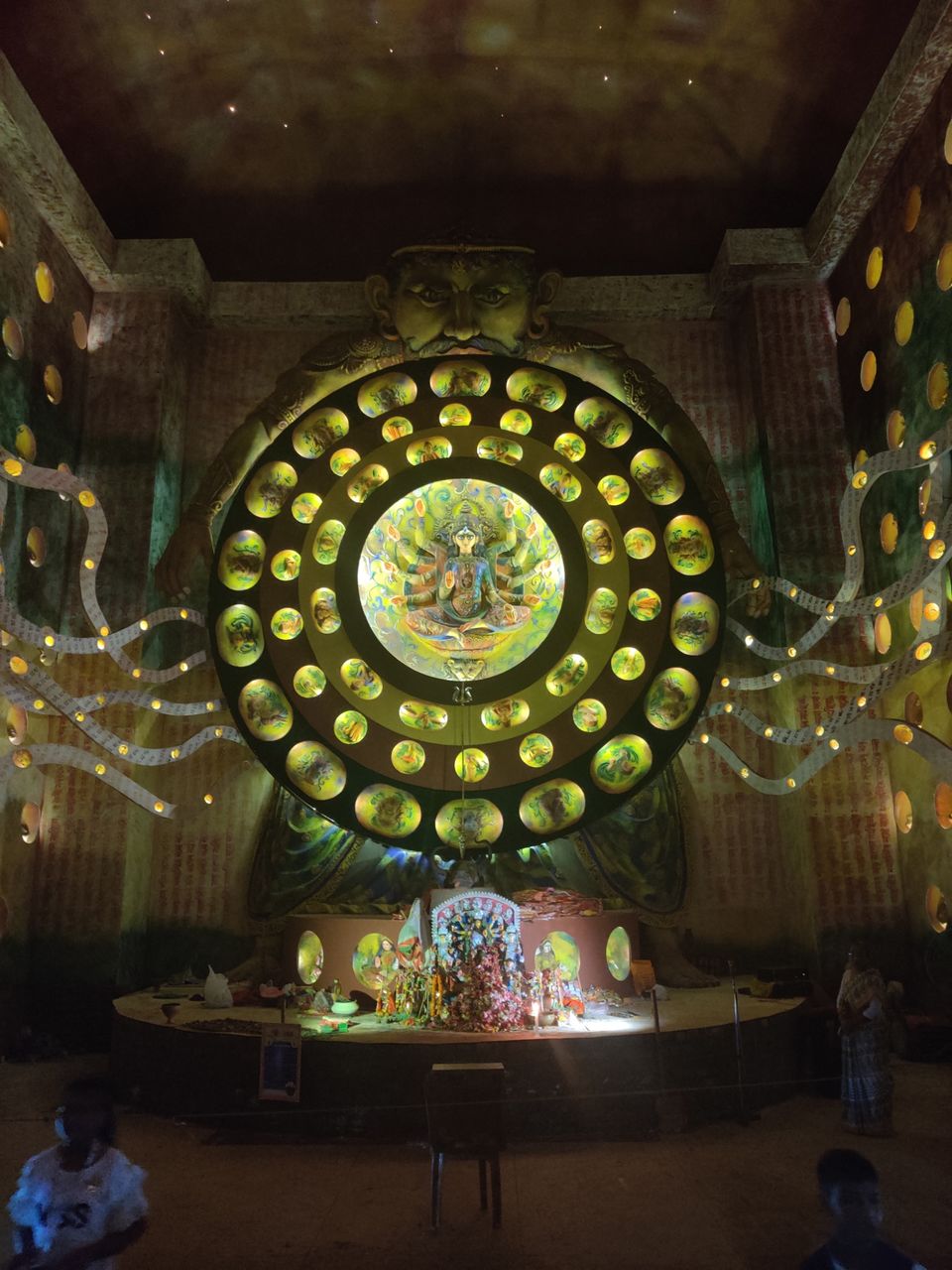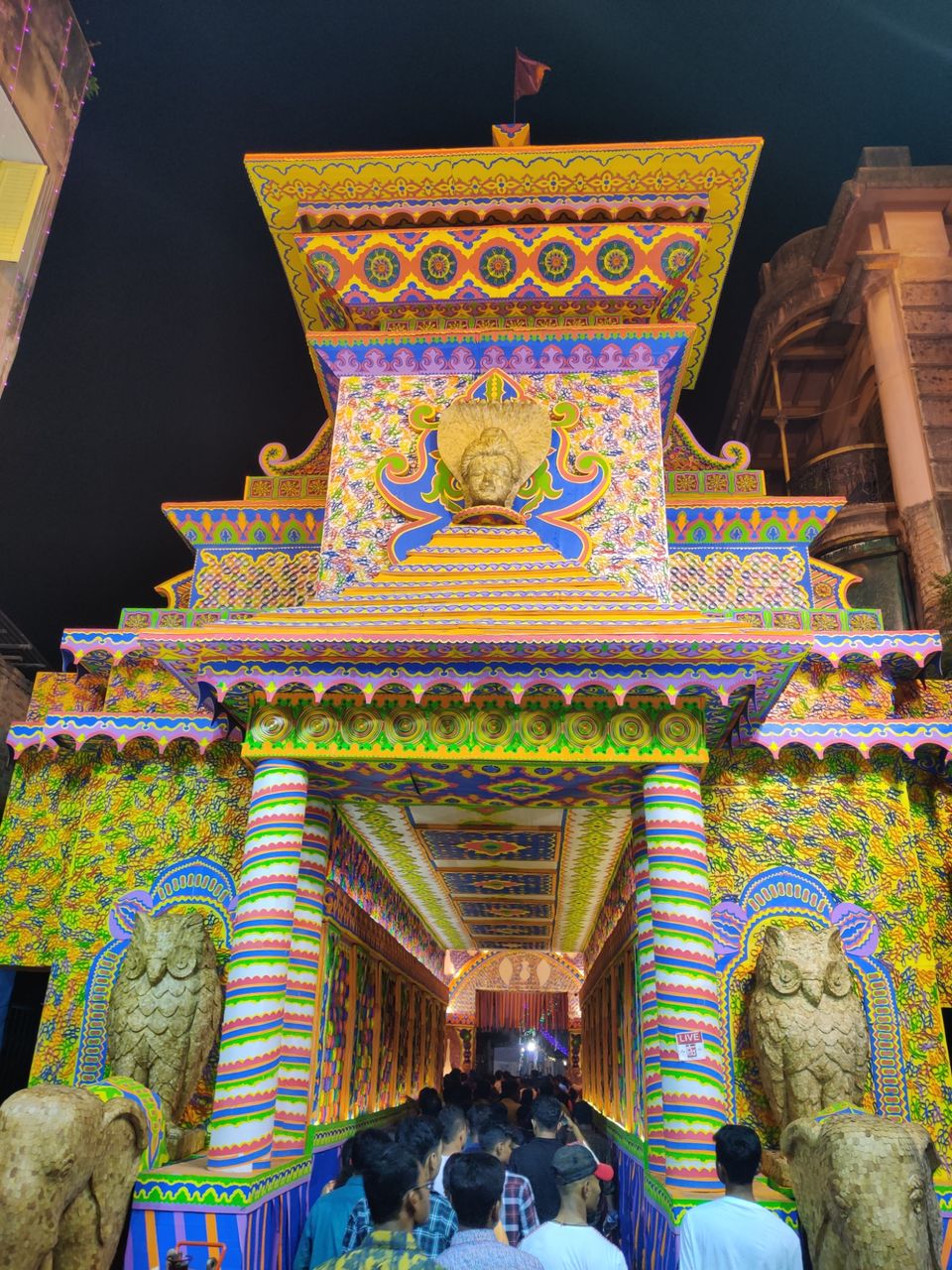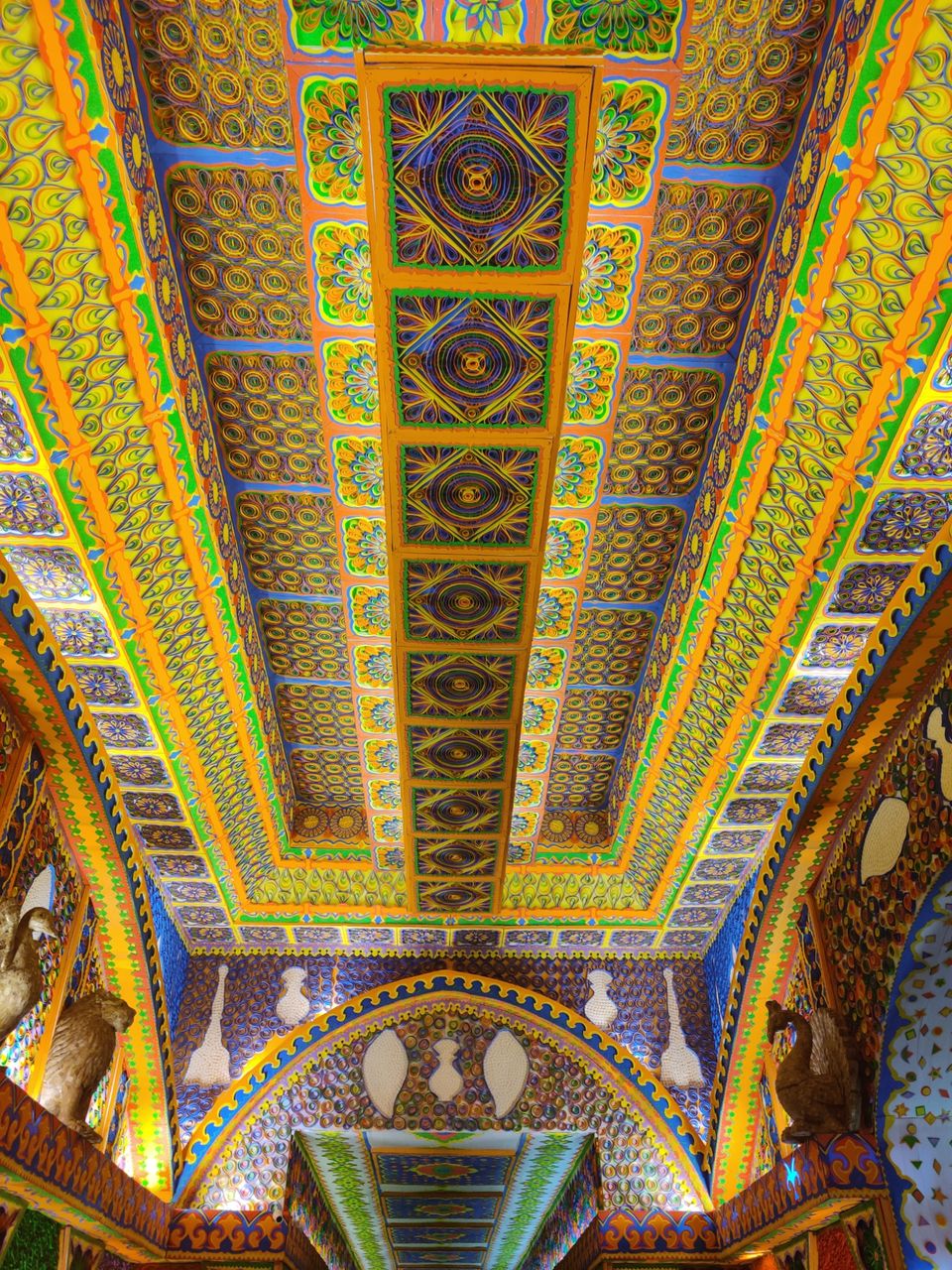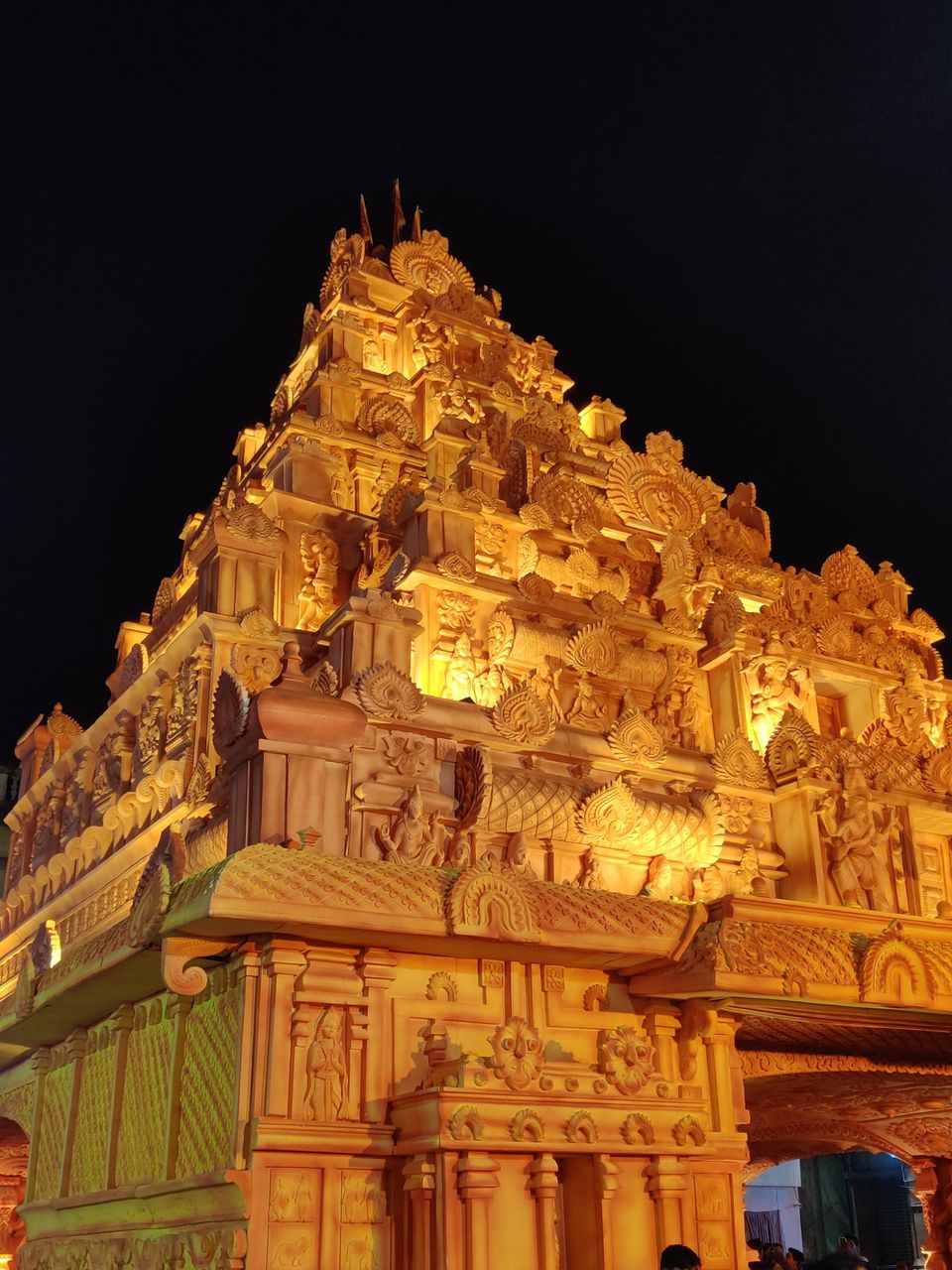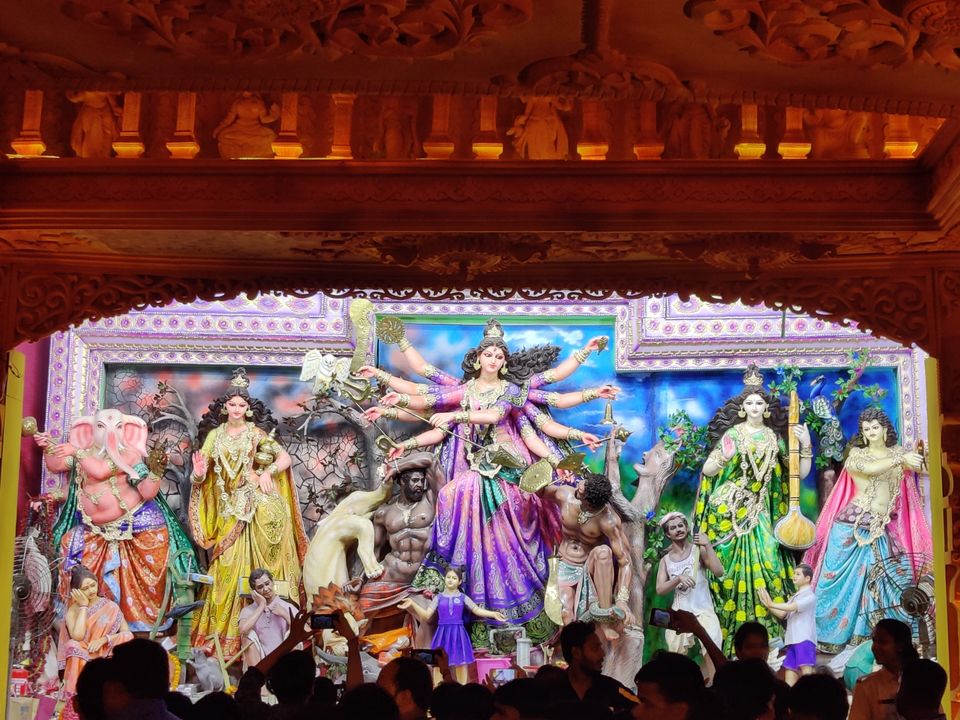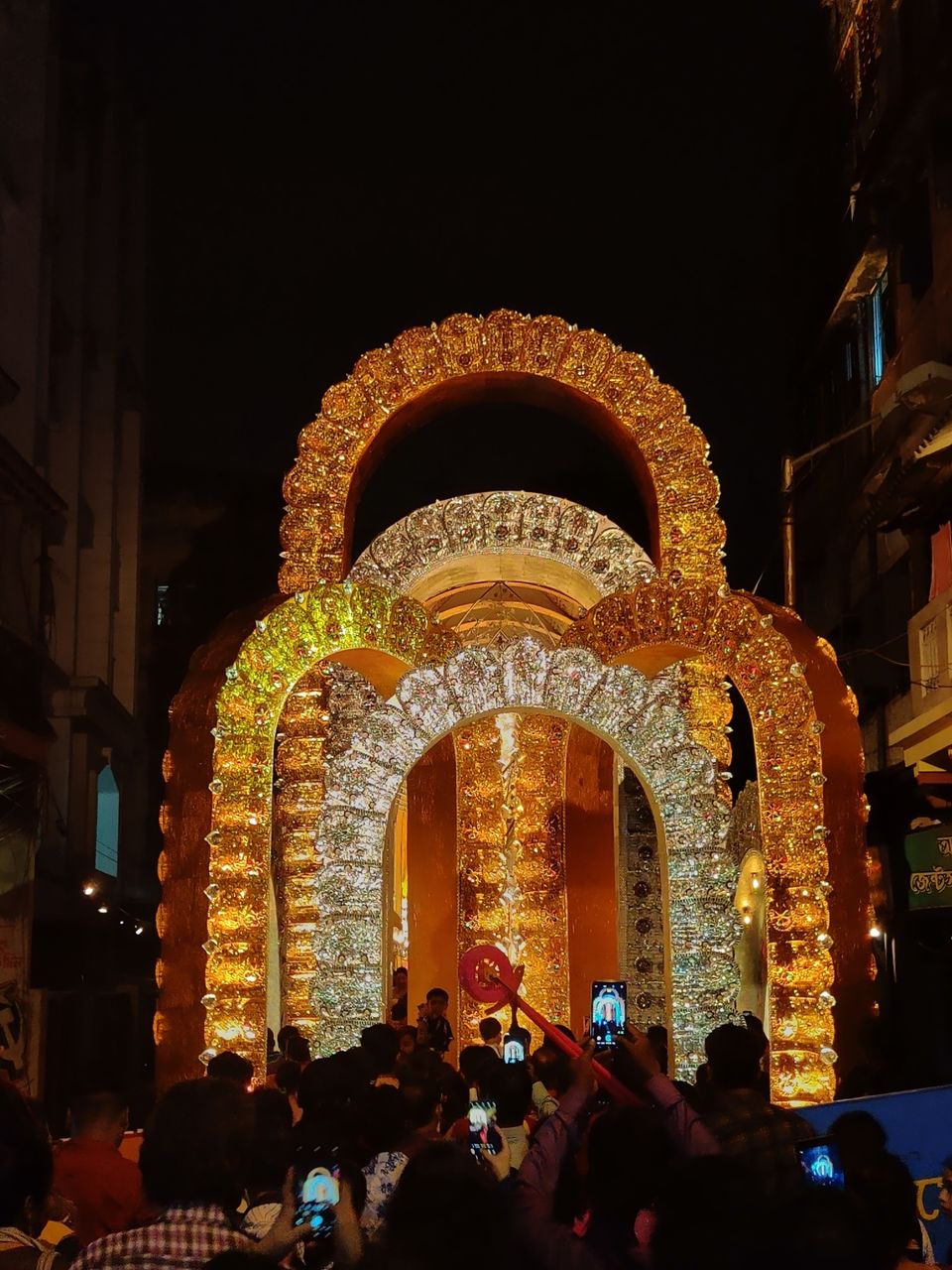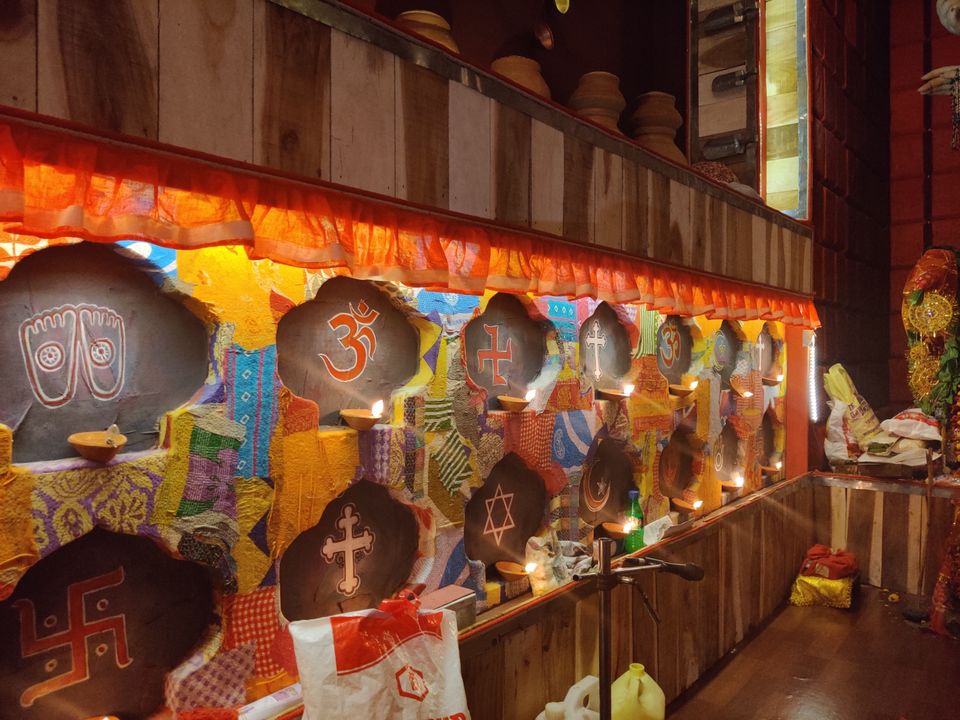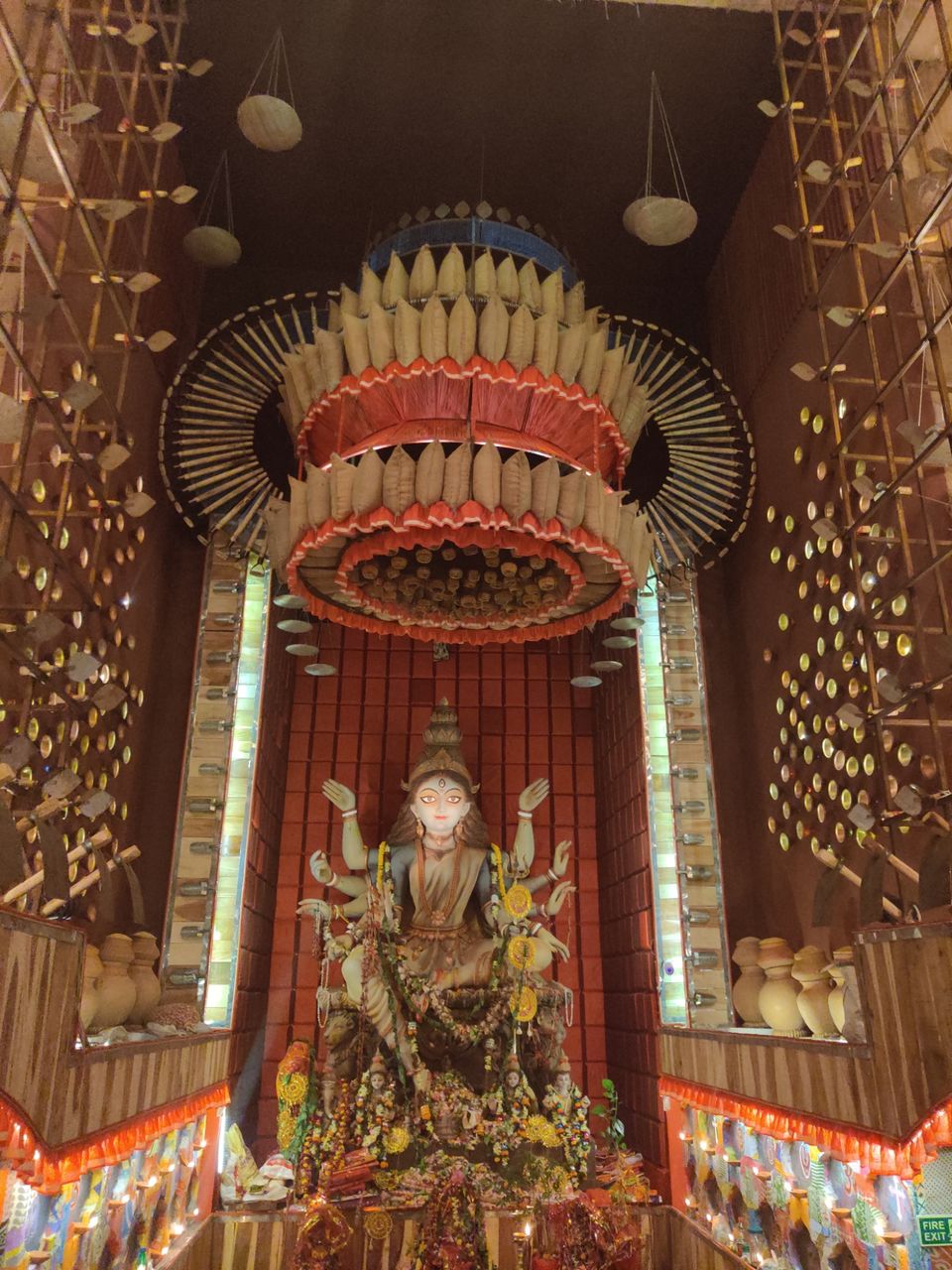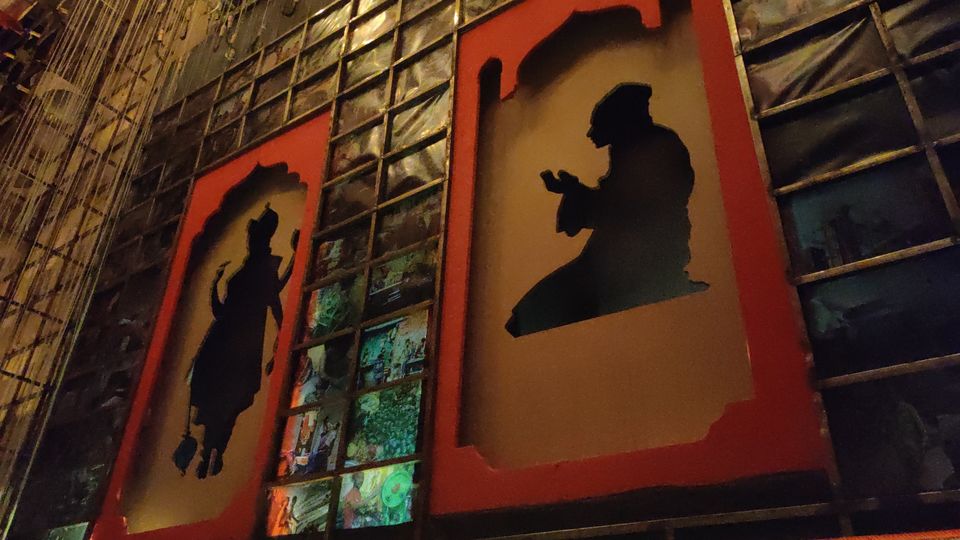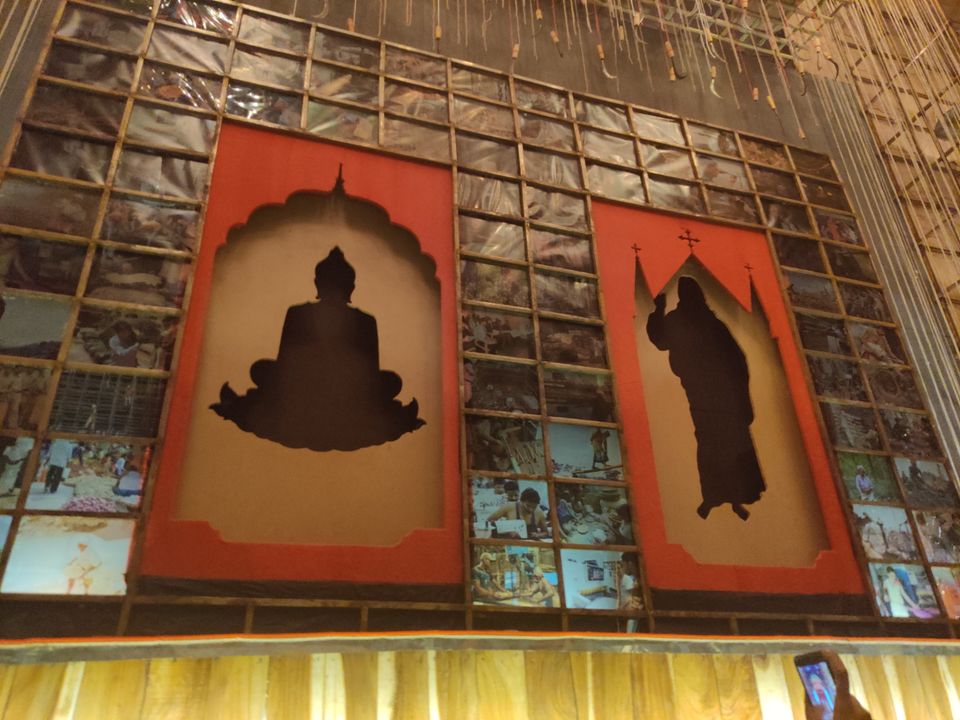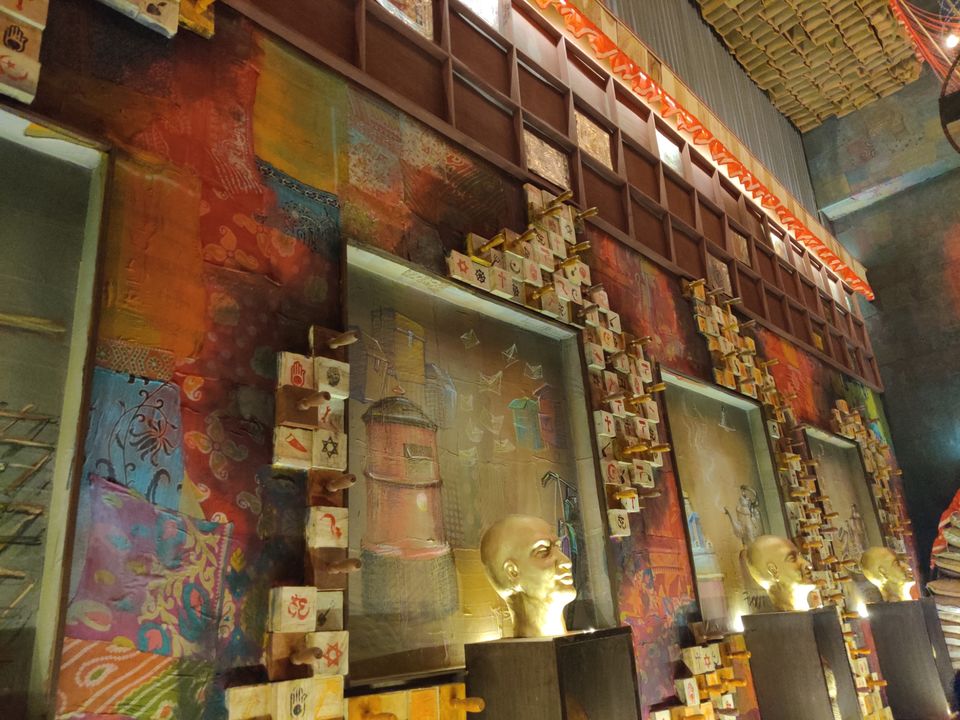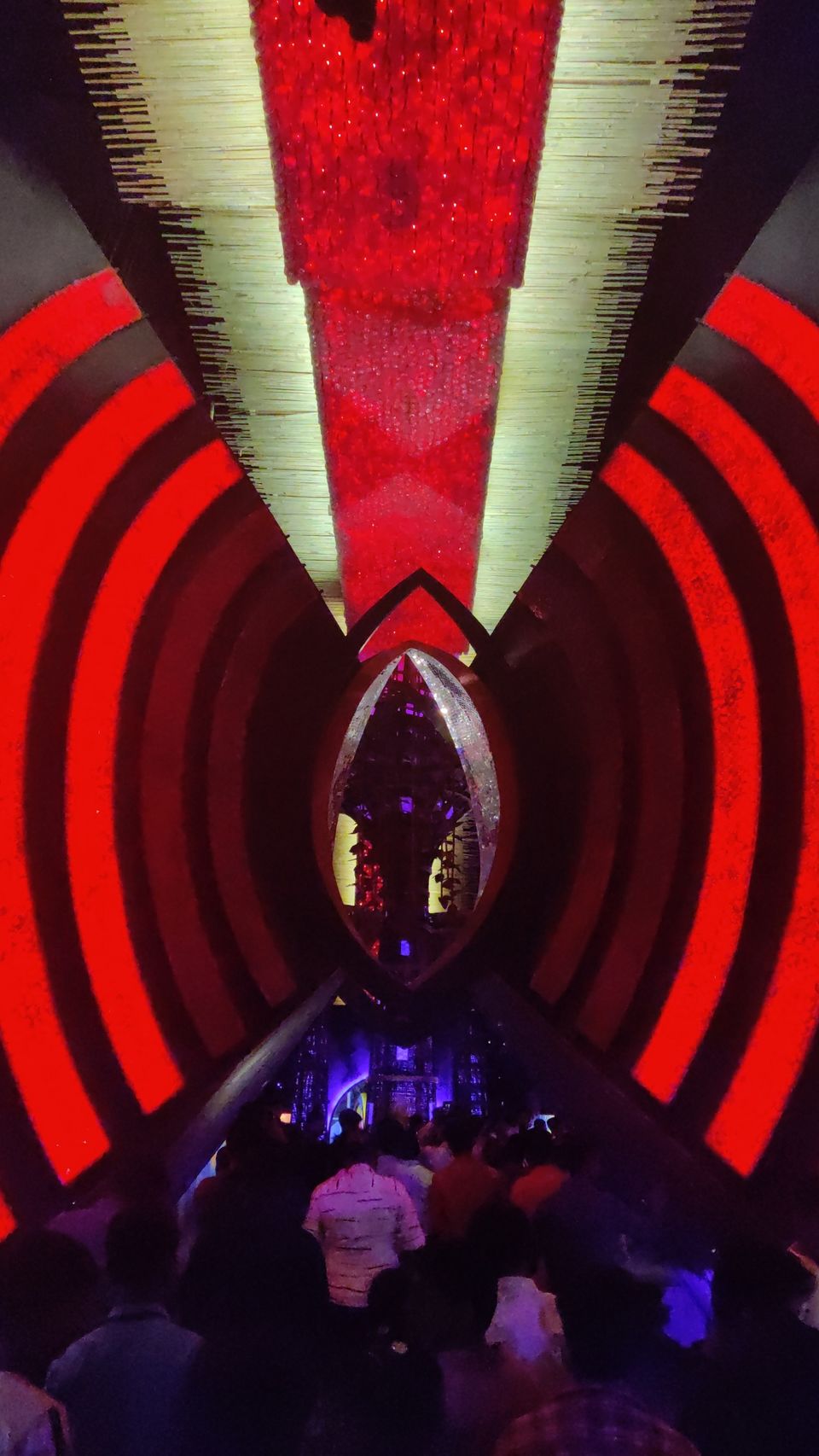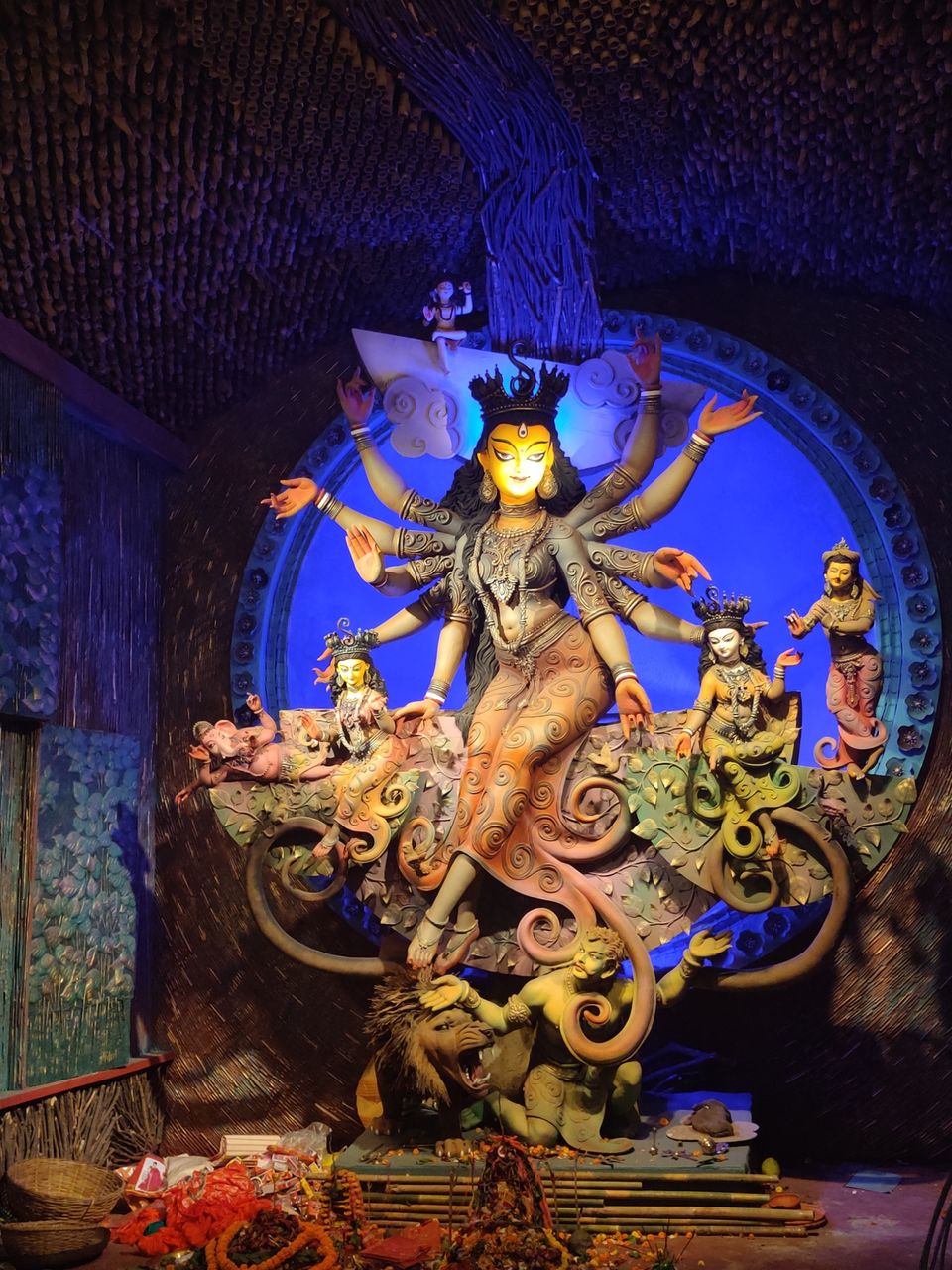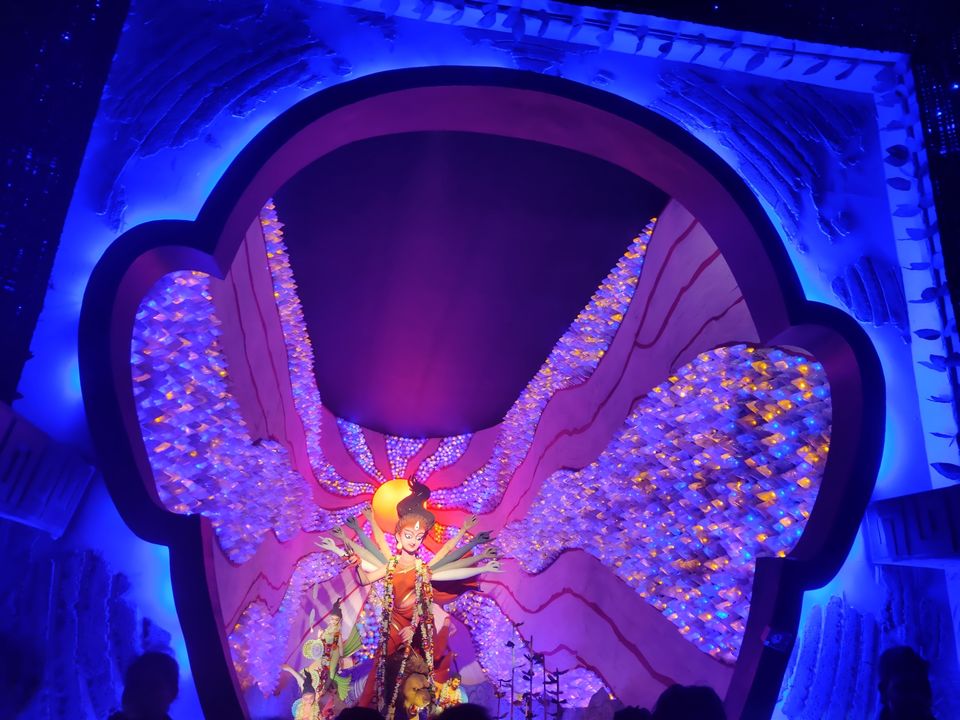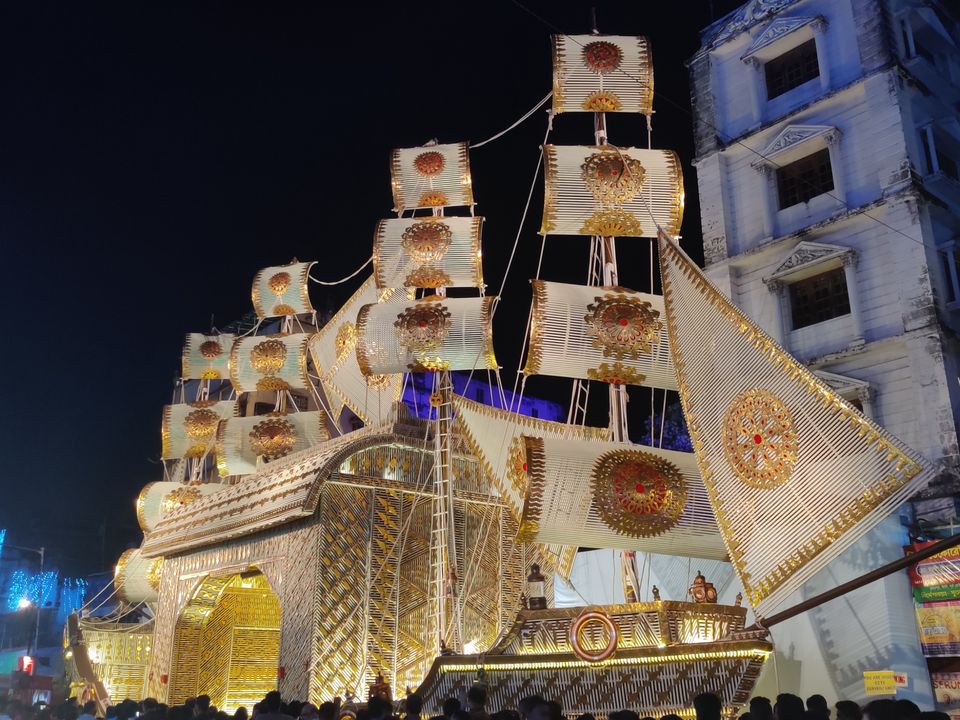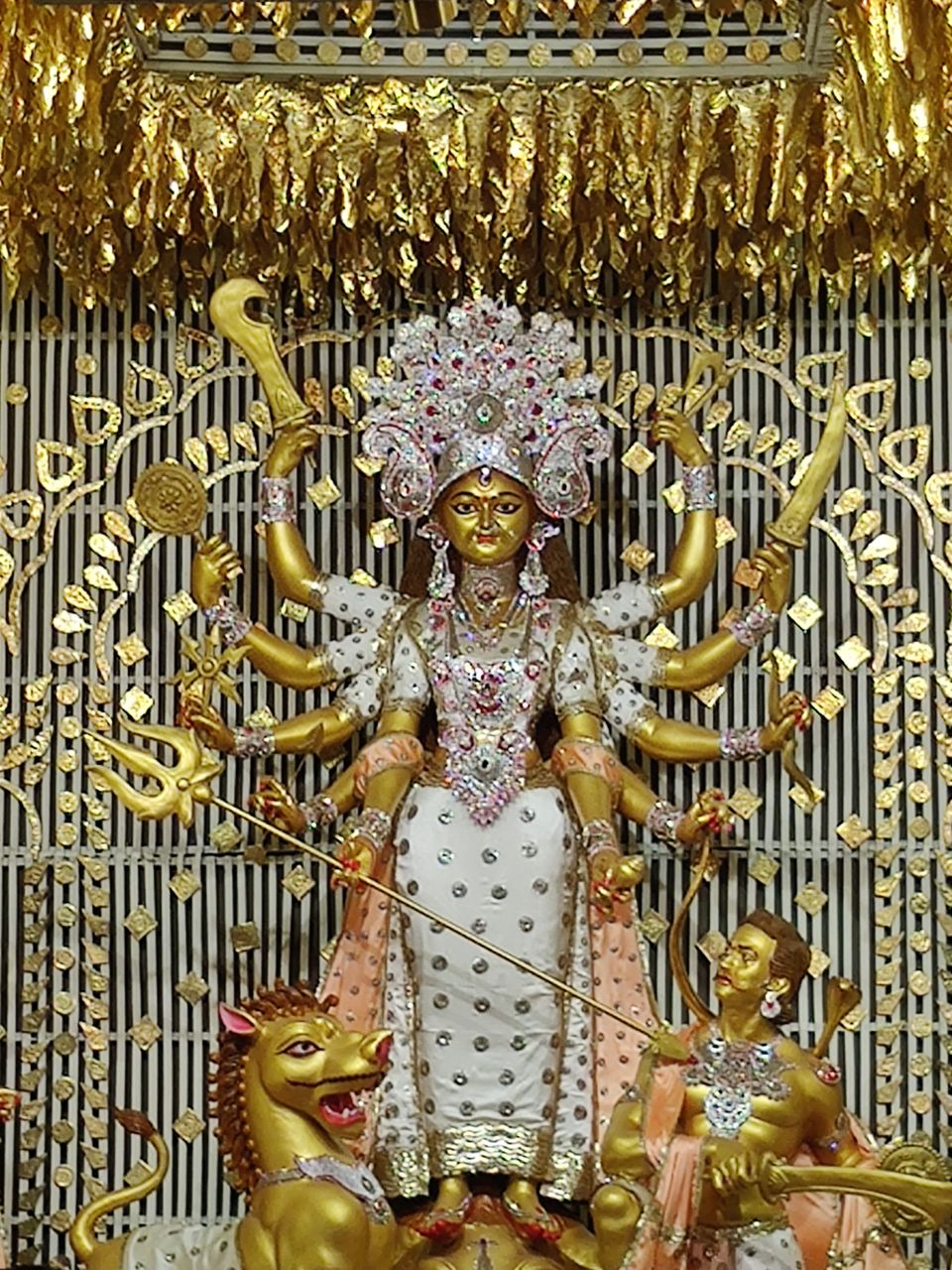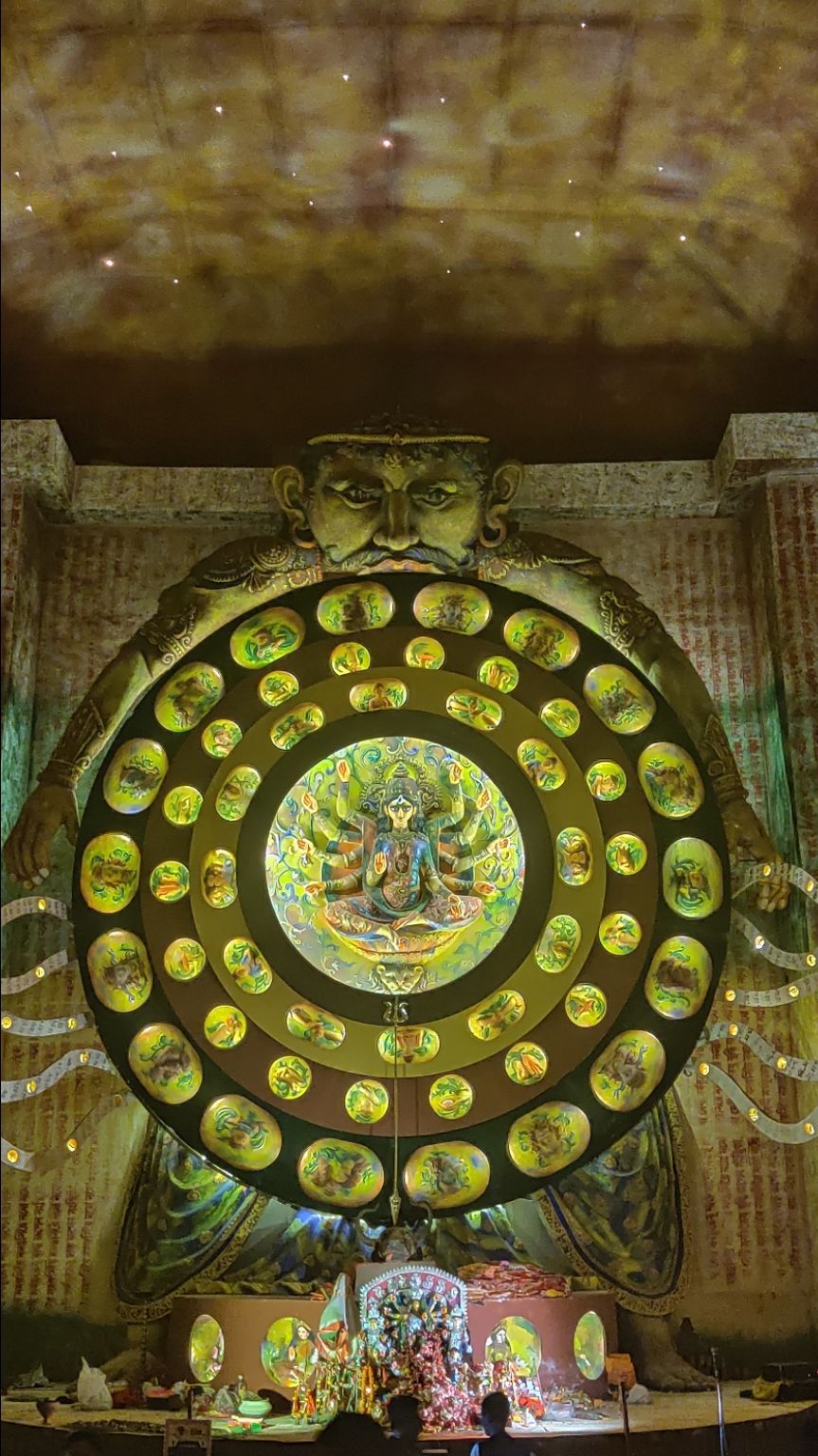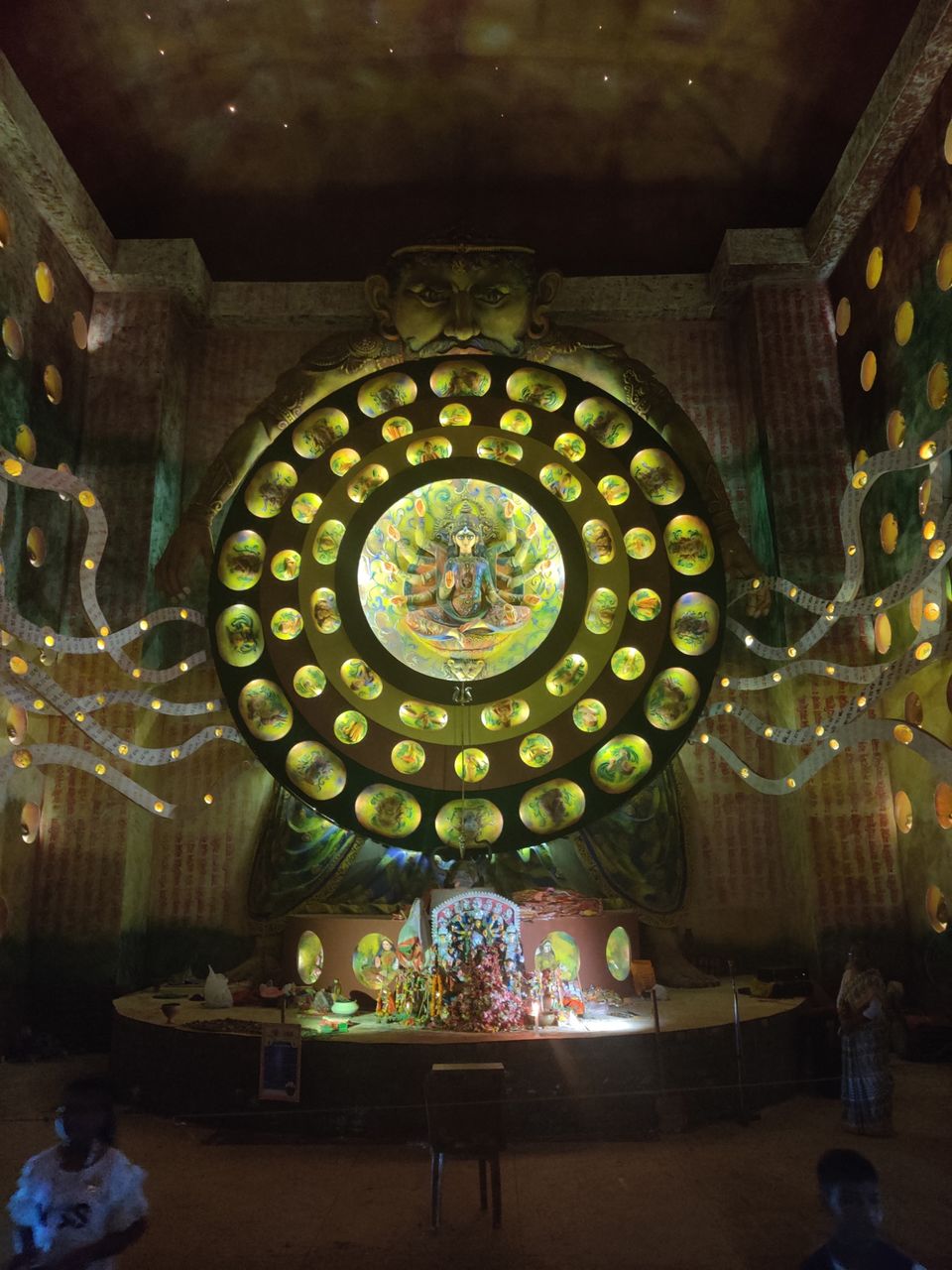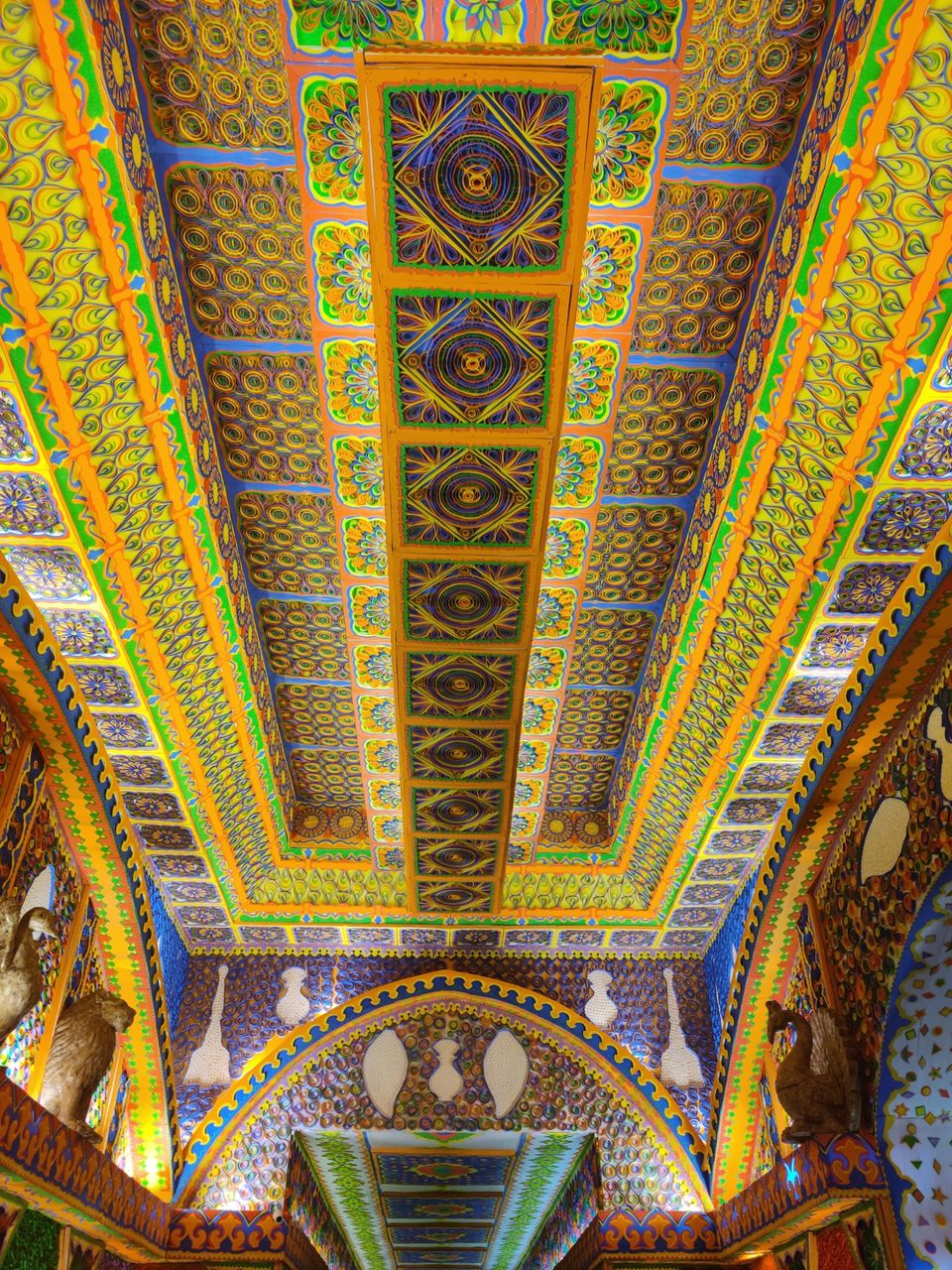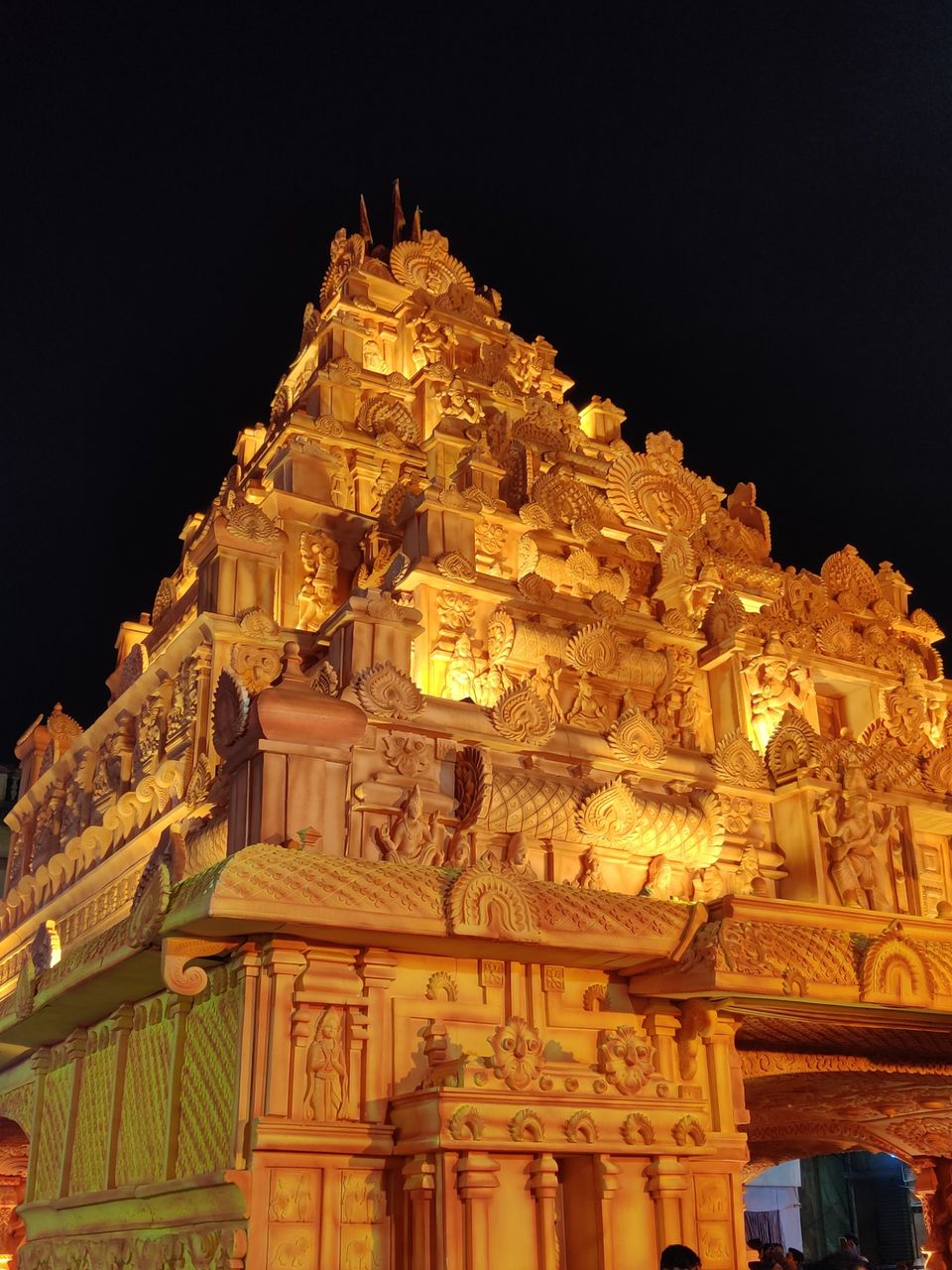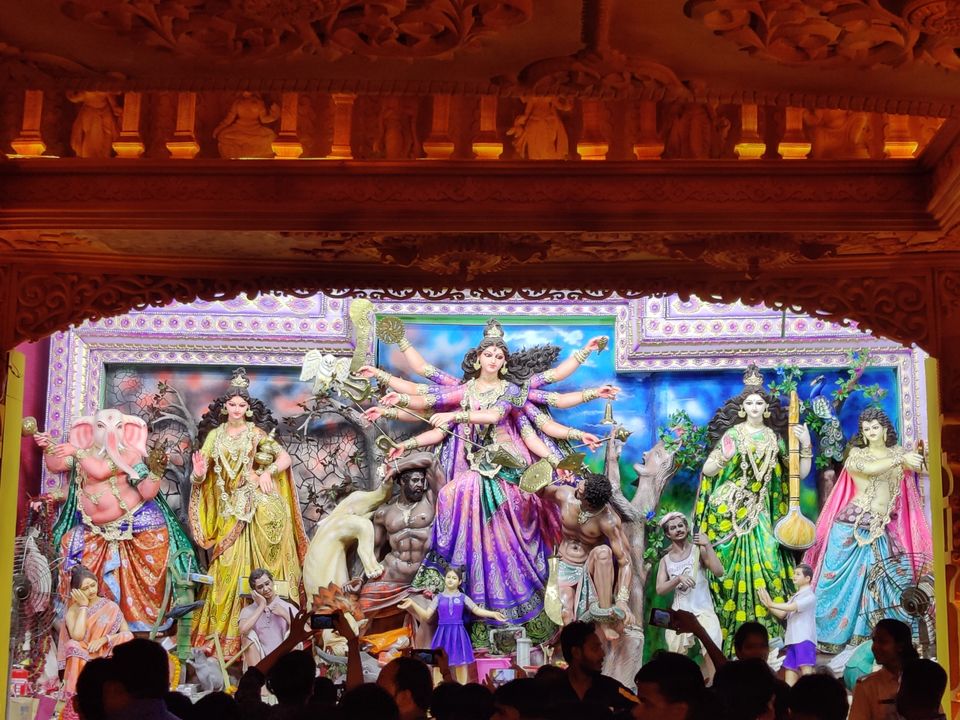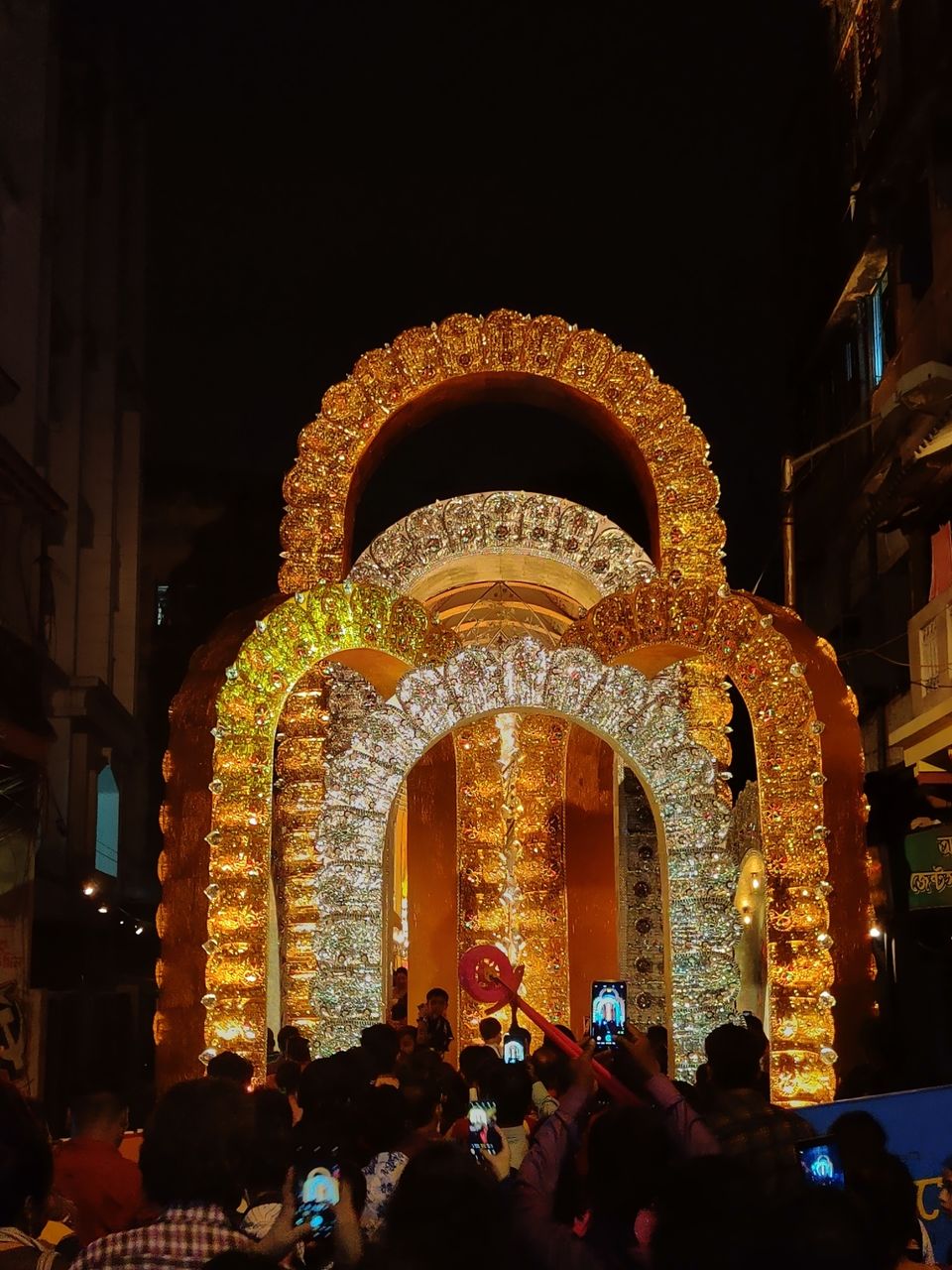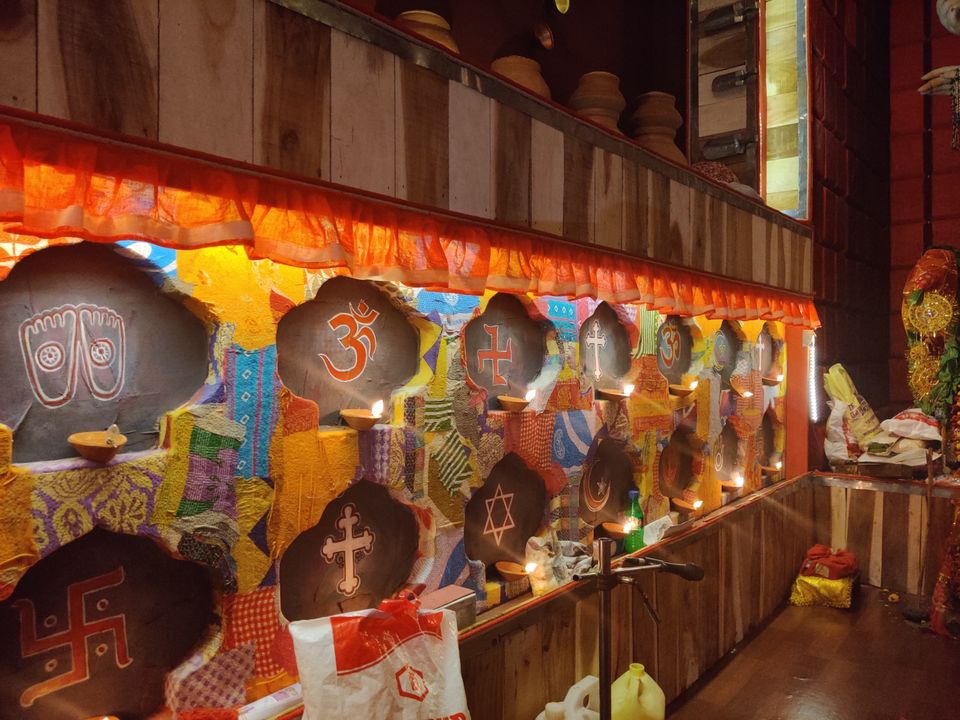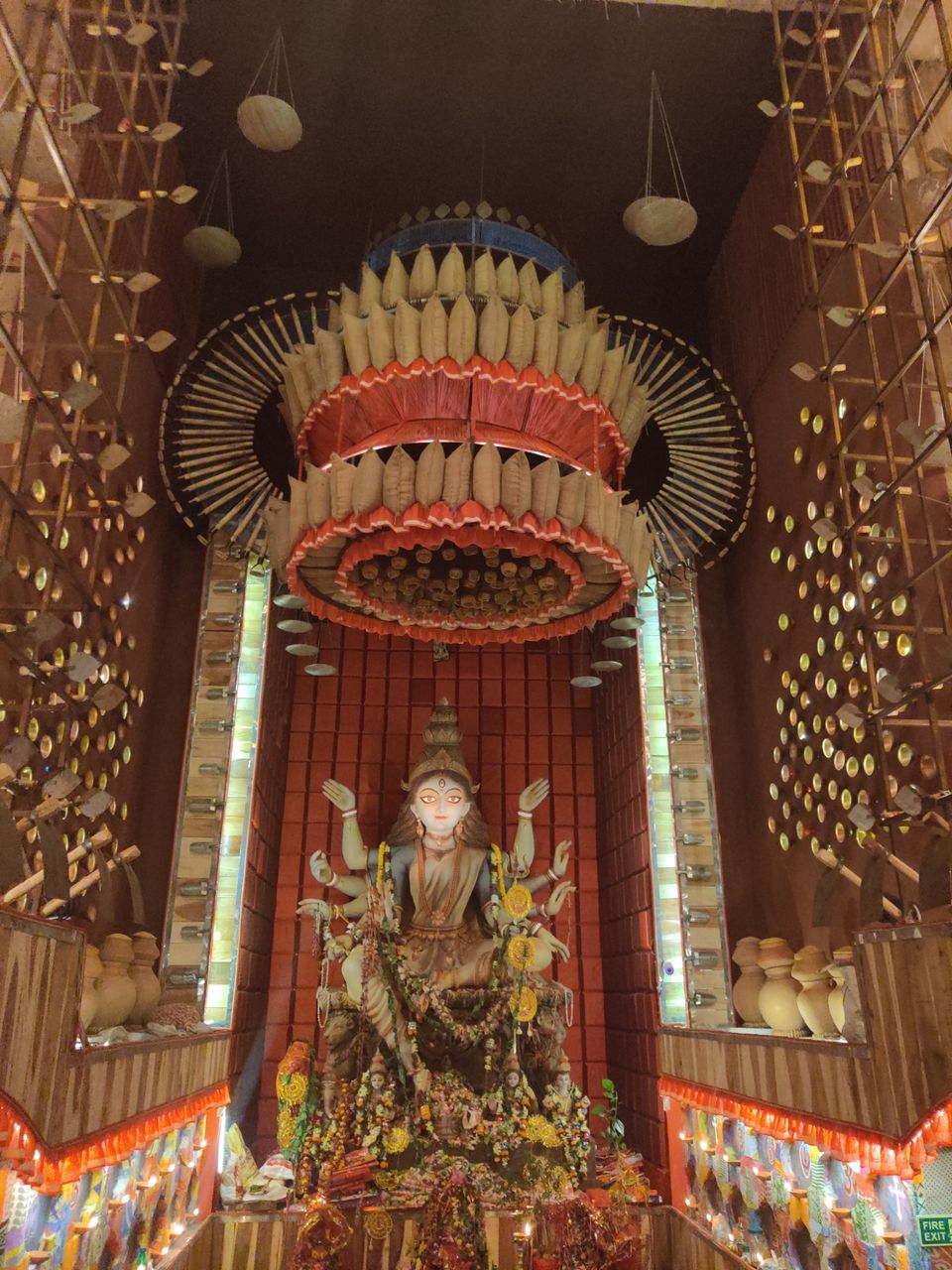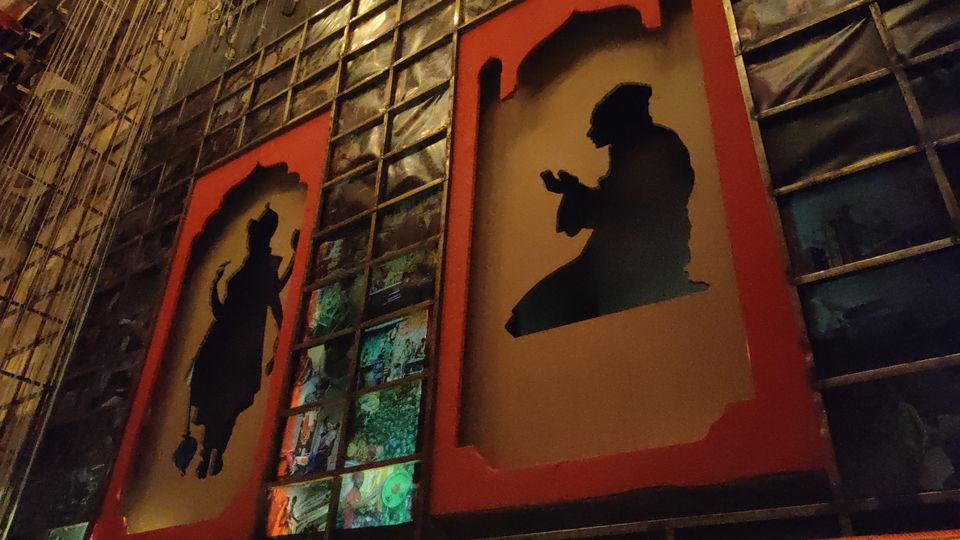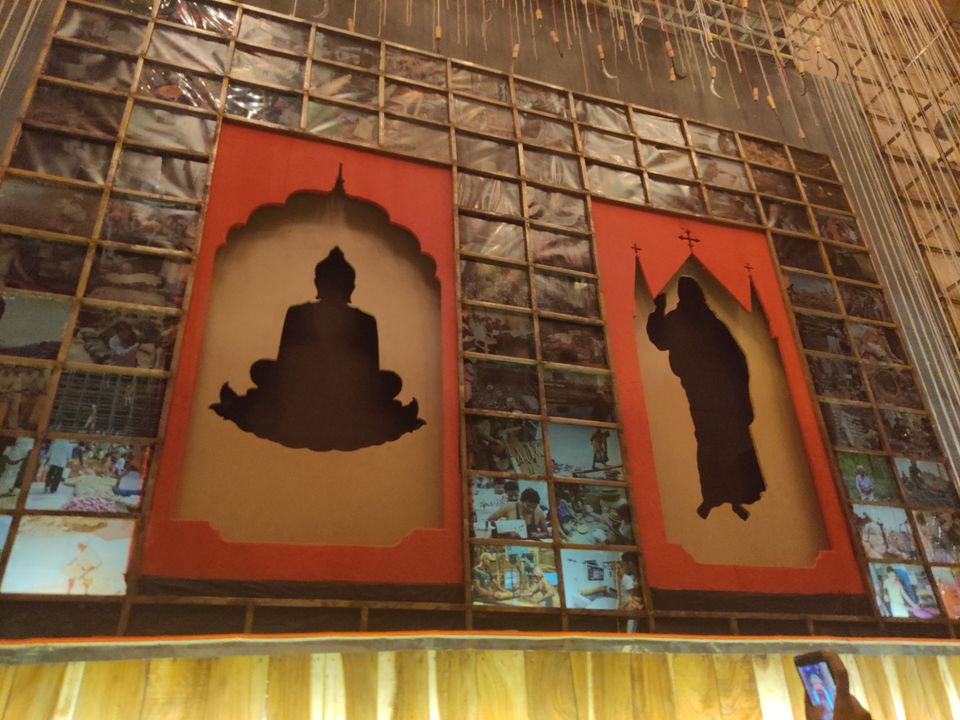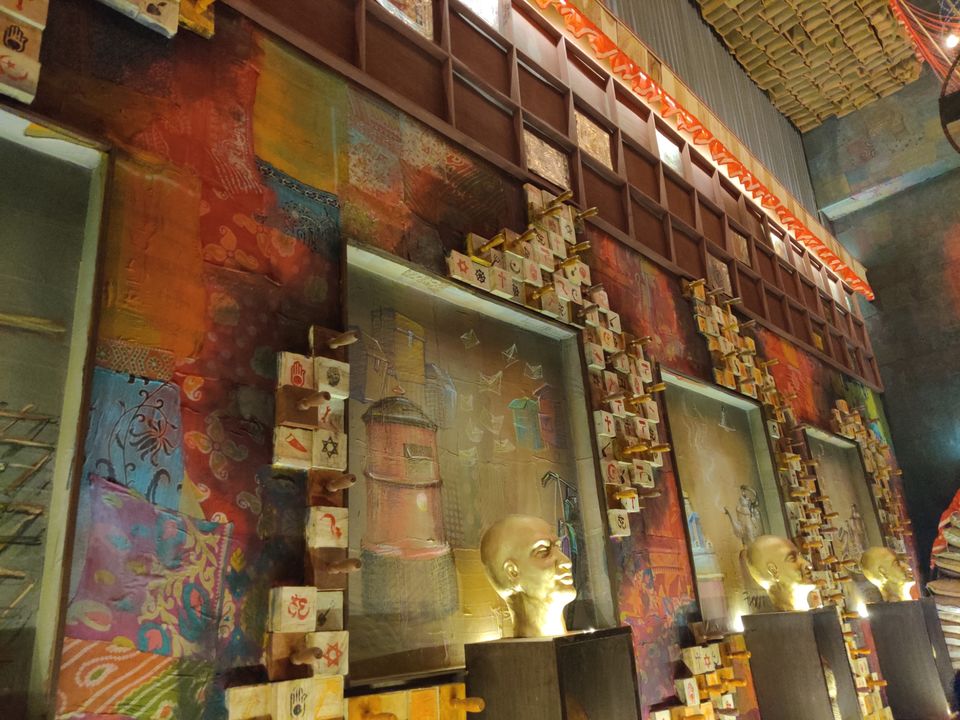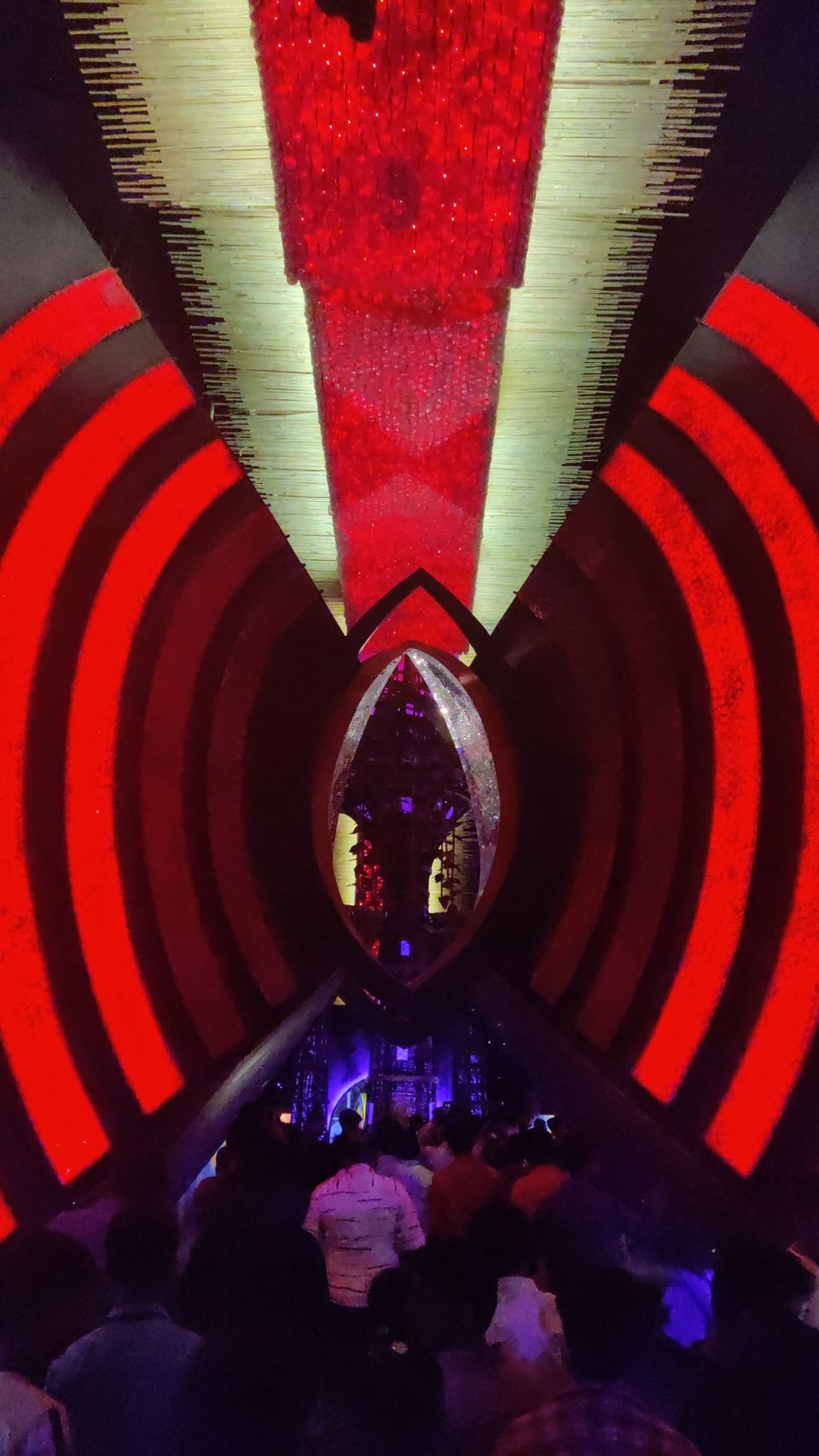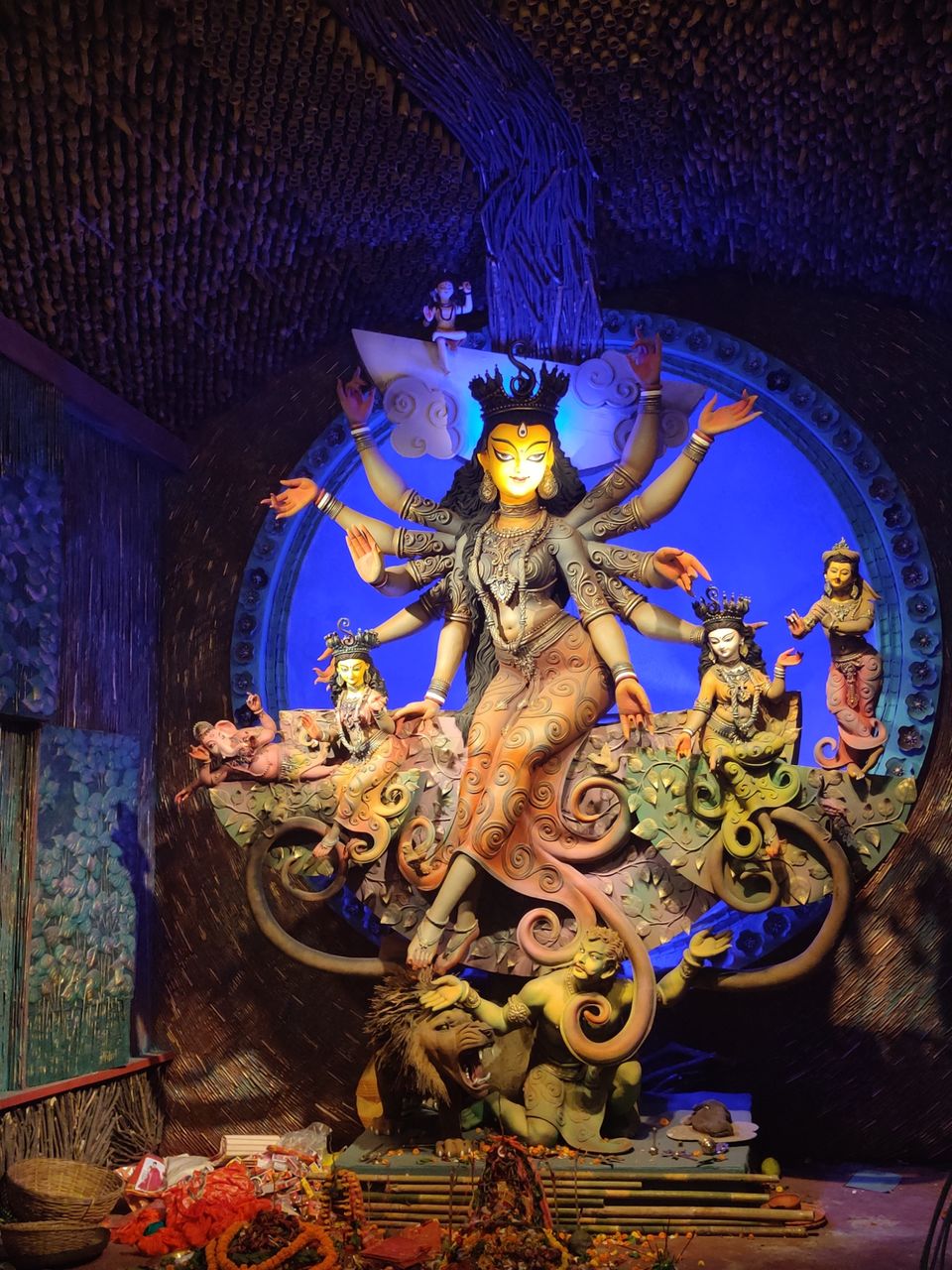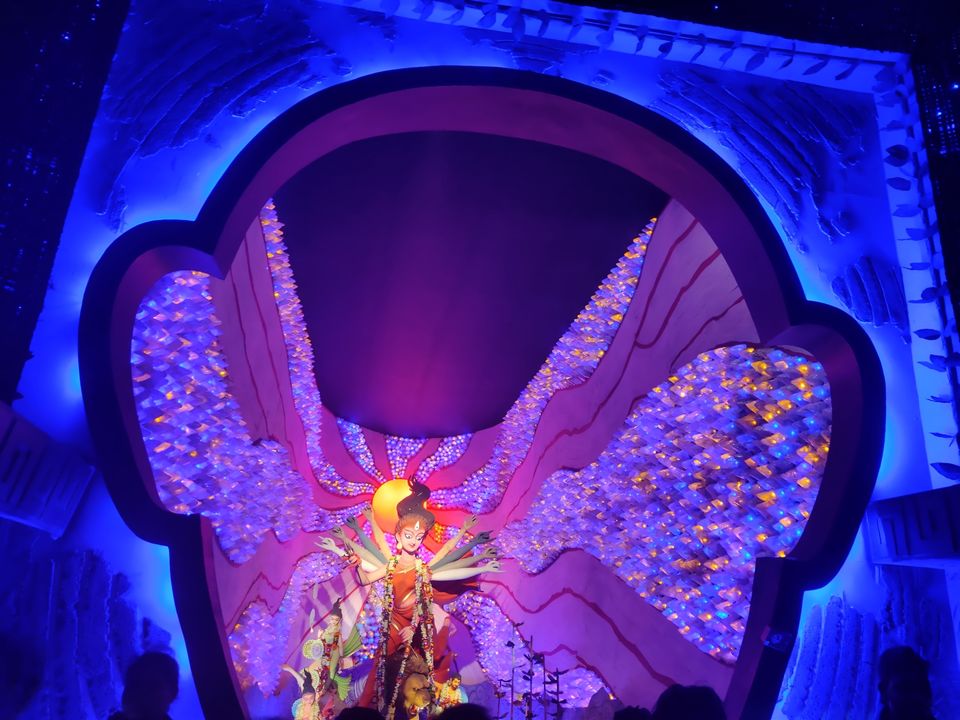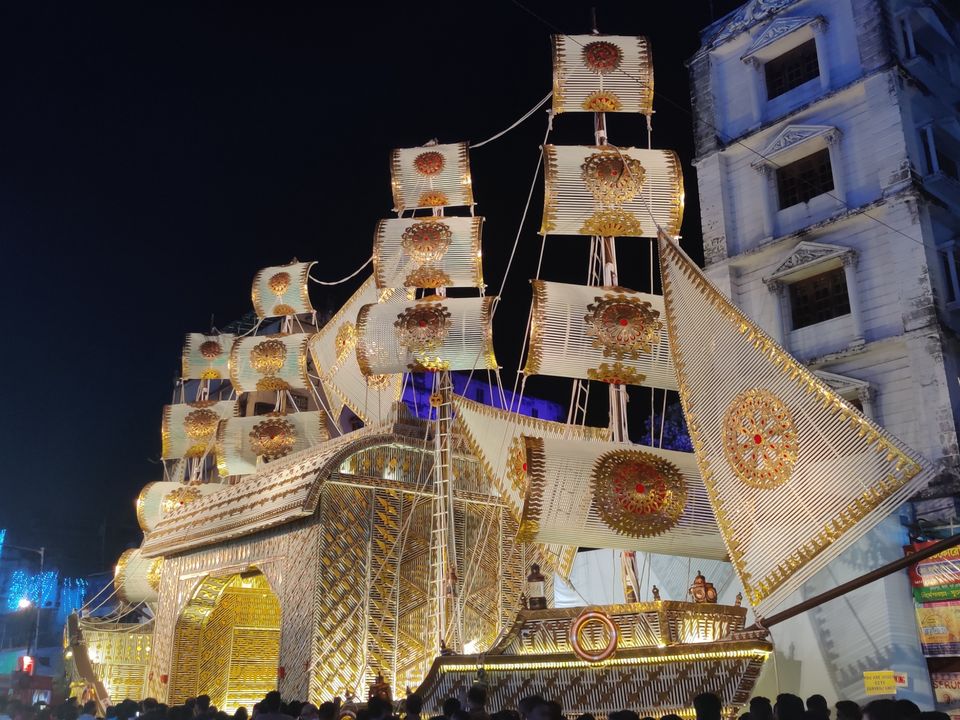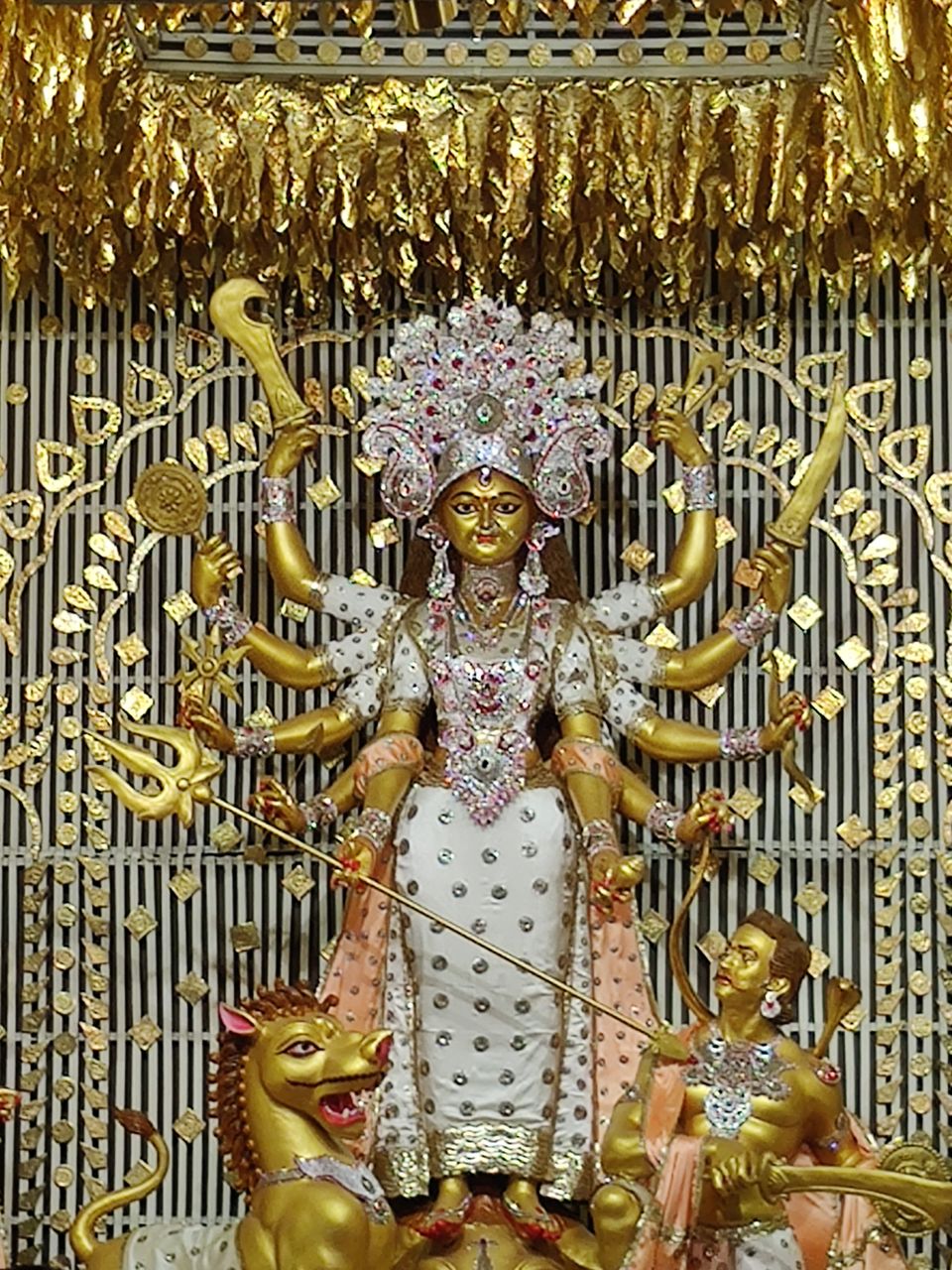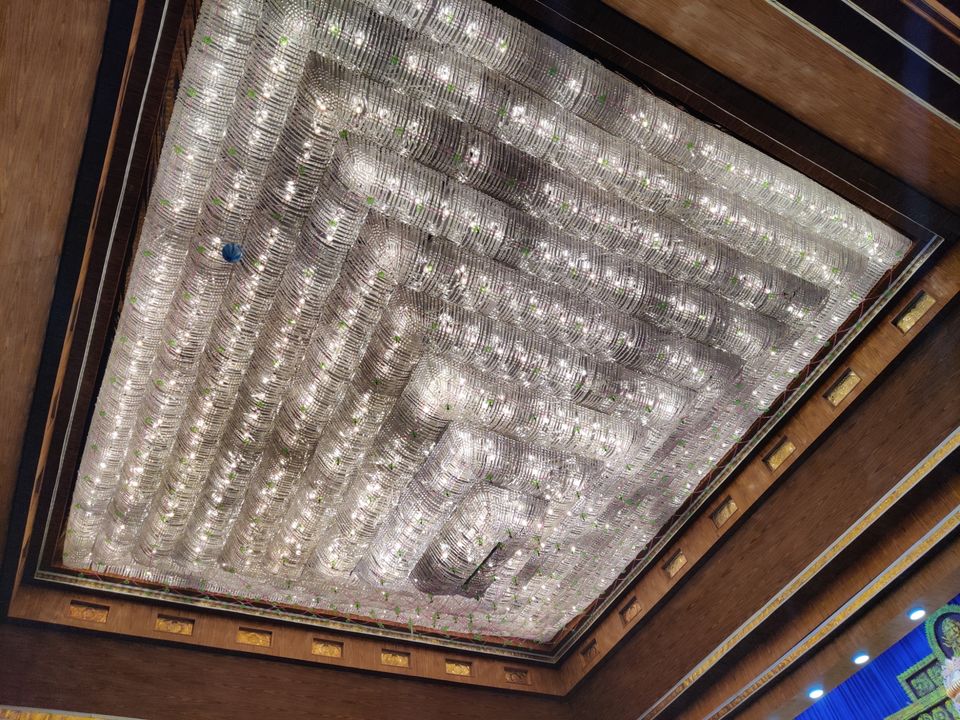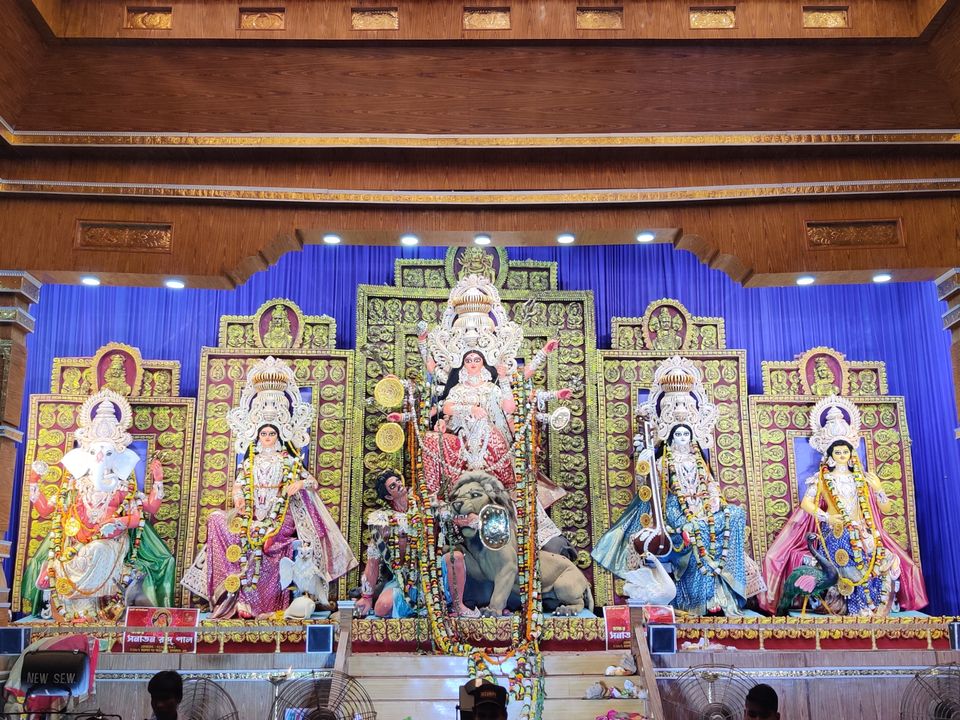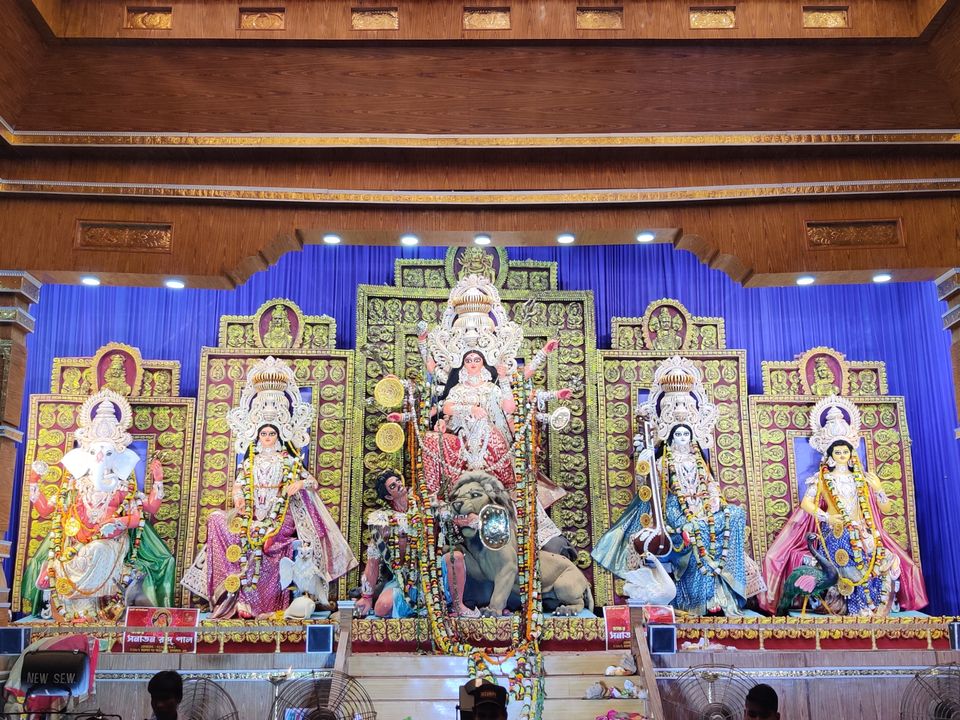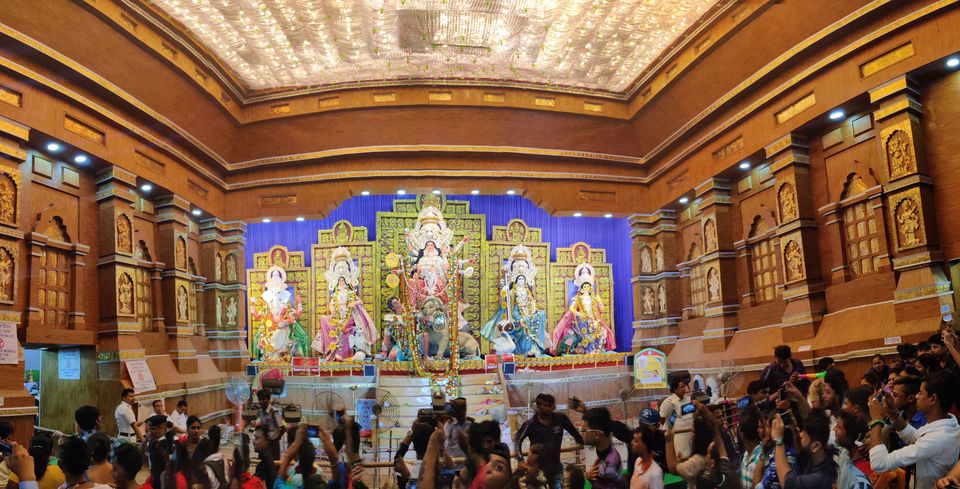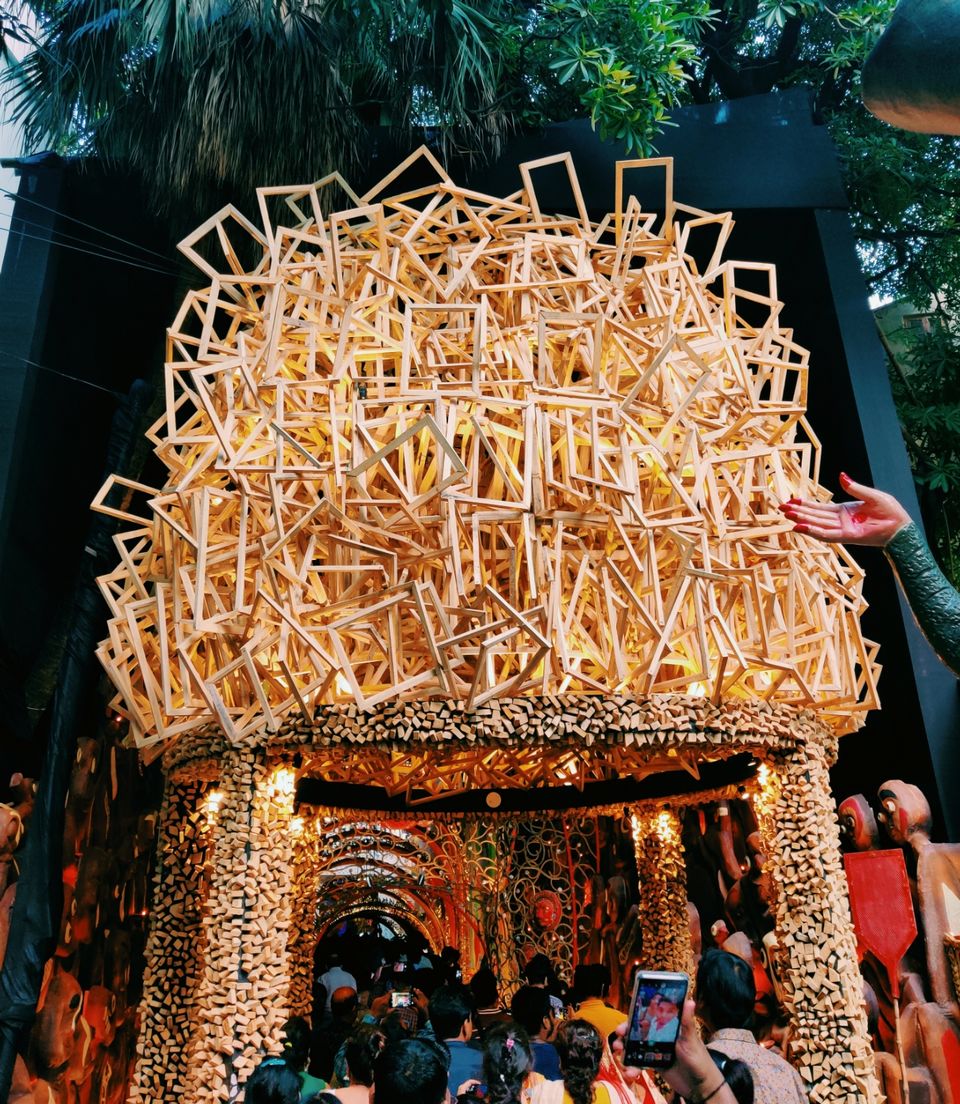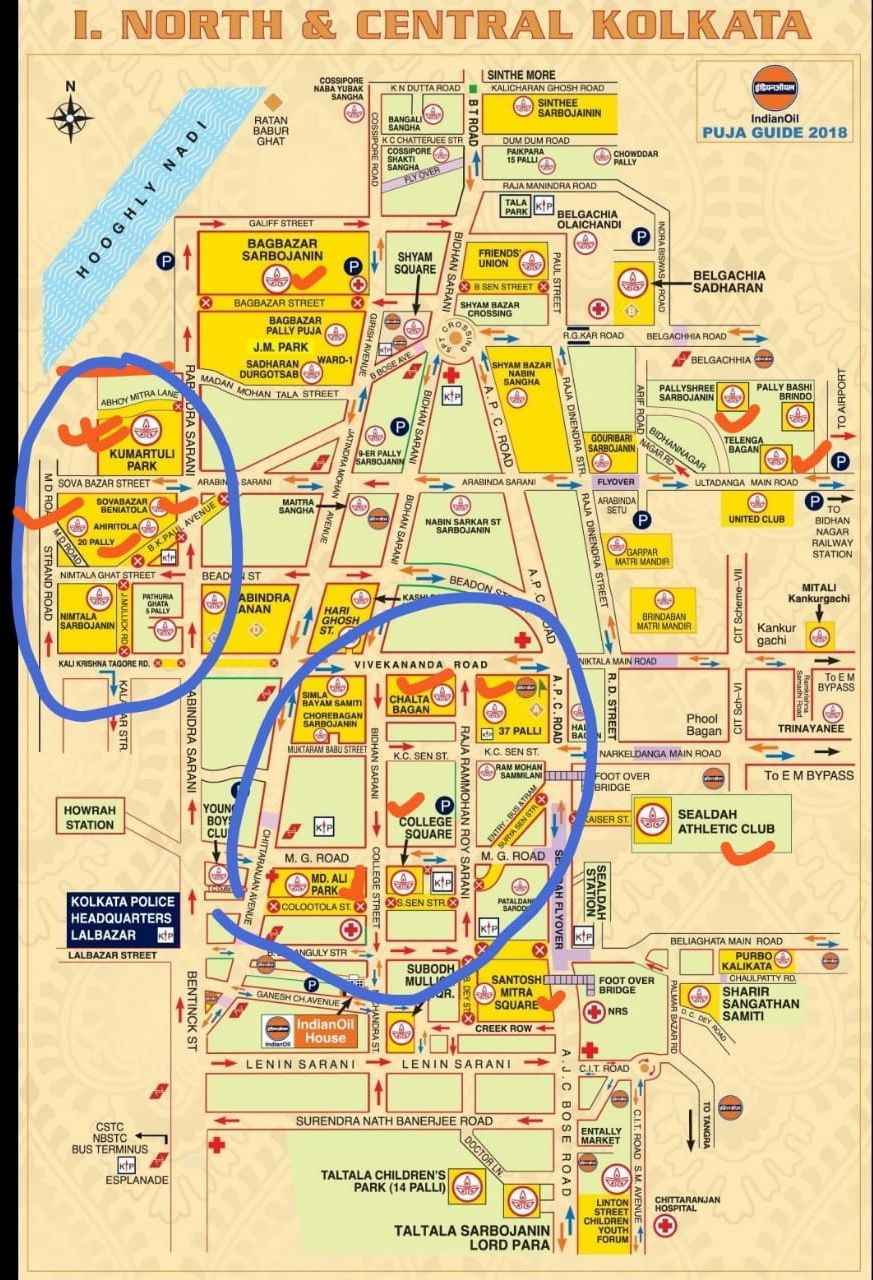 One needs to be really motivated and energetic to keep going after two days of long walks of more than 10 Kms each! But we were, thanks to the mesmerizing idols and colourful Pandals that we were witnessing all across. So we decided to explore the South - Western area of Kolkata today. But before that we had a v late dinner at Tero Parbon restaurant (Meaning 13 festivals) in Ballygunge area. We were treated to some mouth watering Bengali cusines. We headed to Ballygunge Club Pandal first from there.
Pandals Visited:
1. Ballygunge Club and couple of pandlas enroute
2. Hindustan Club
3. Maddox Square
I am sure for every pandal that we visited there is an equally amazing one that we missed. We decided to call it off early today as we were all v tired due to all the walking. So we decided to tryout the famous "Parvesh Pani Puri" thereafter and head home early.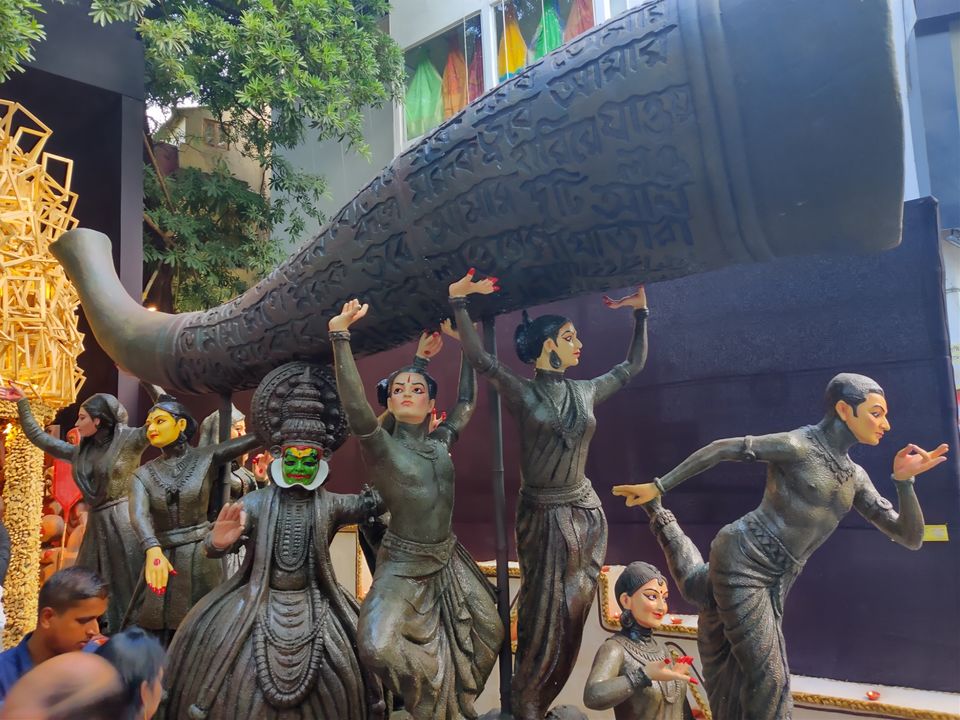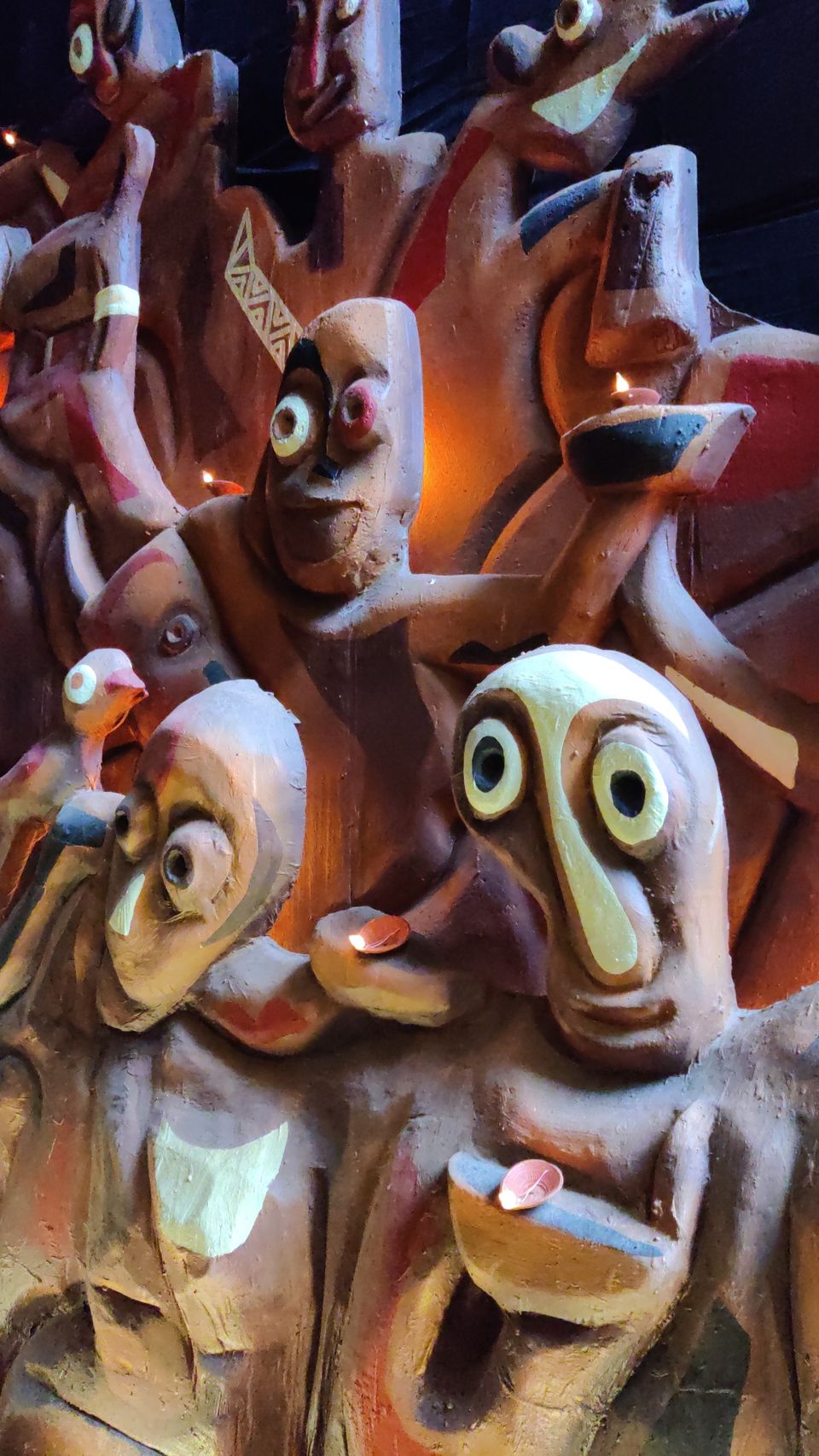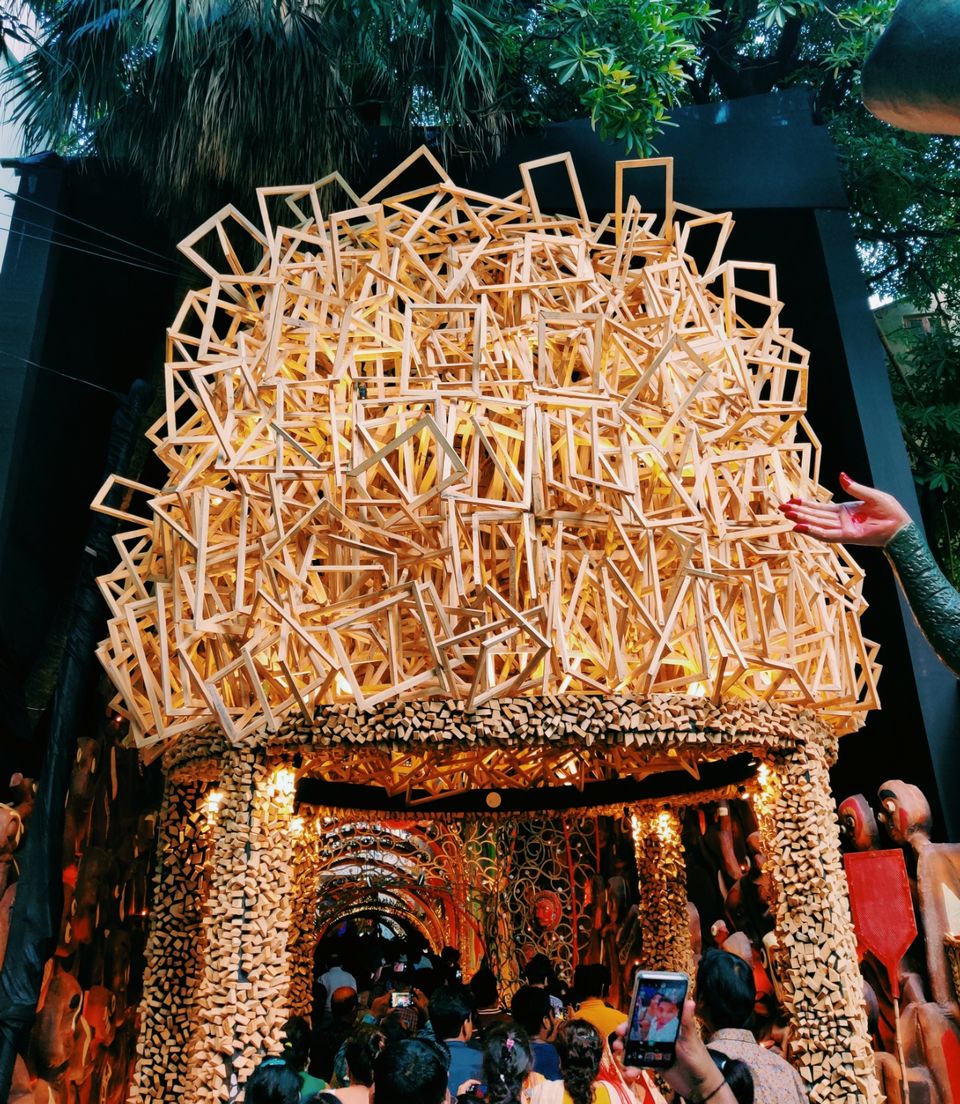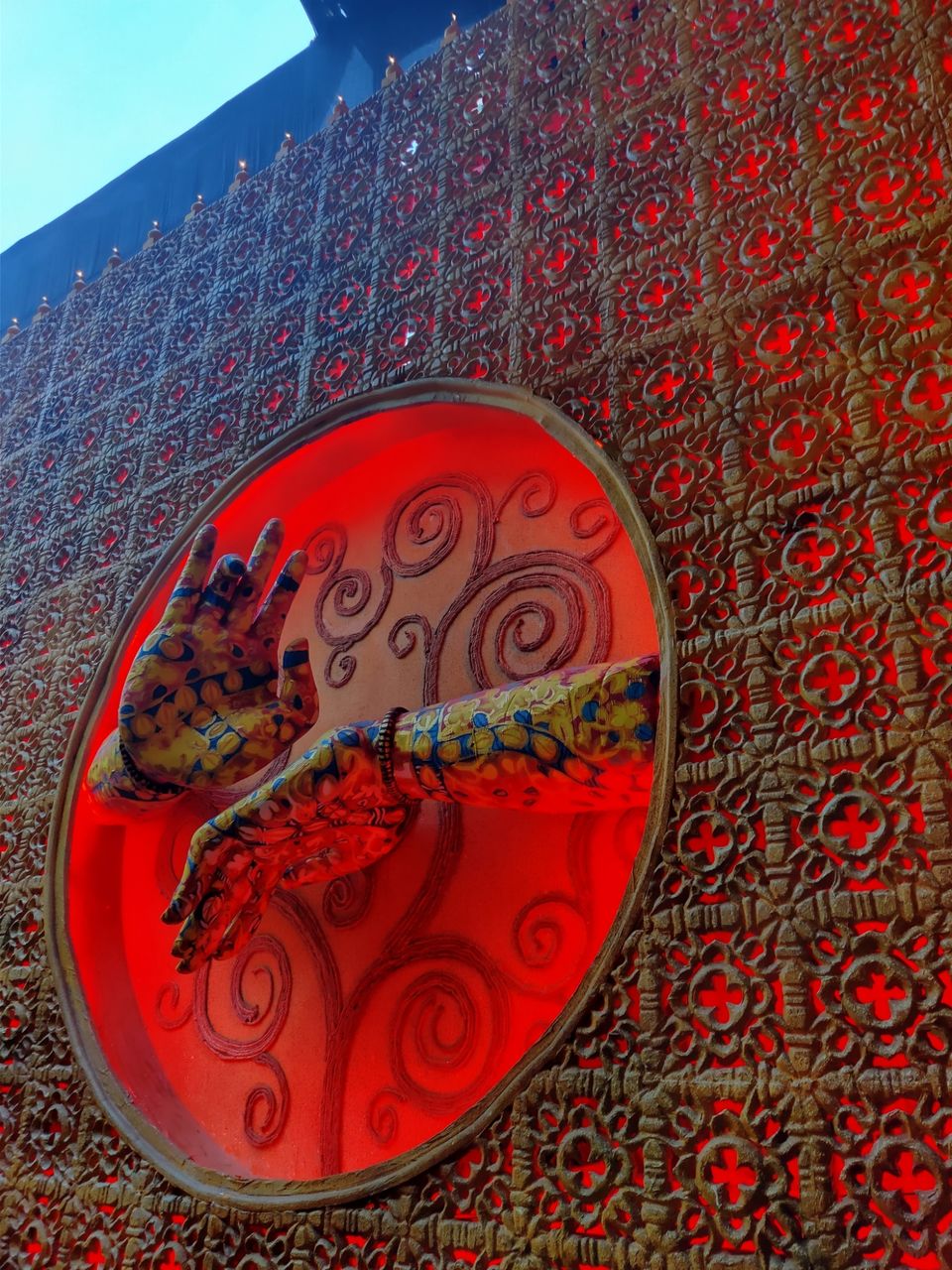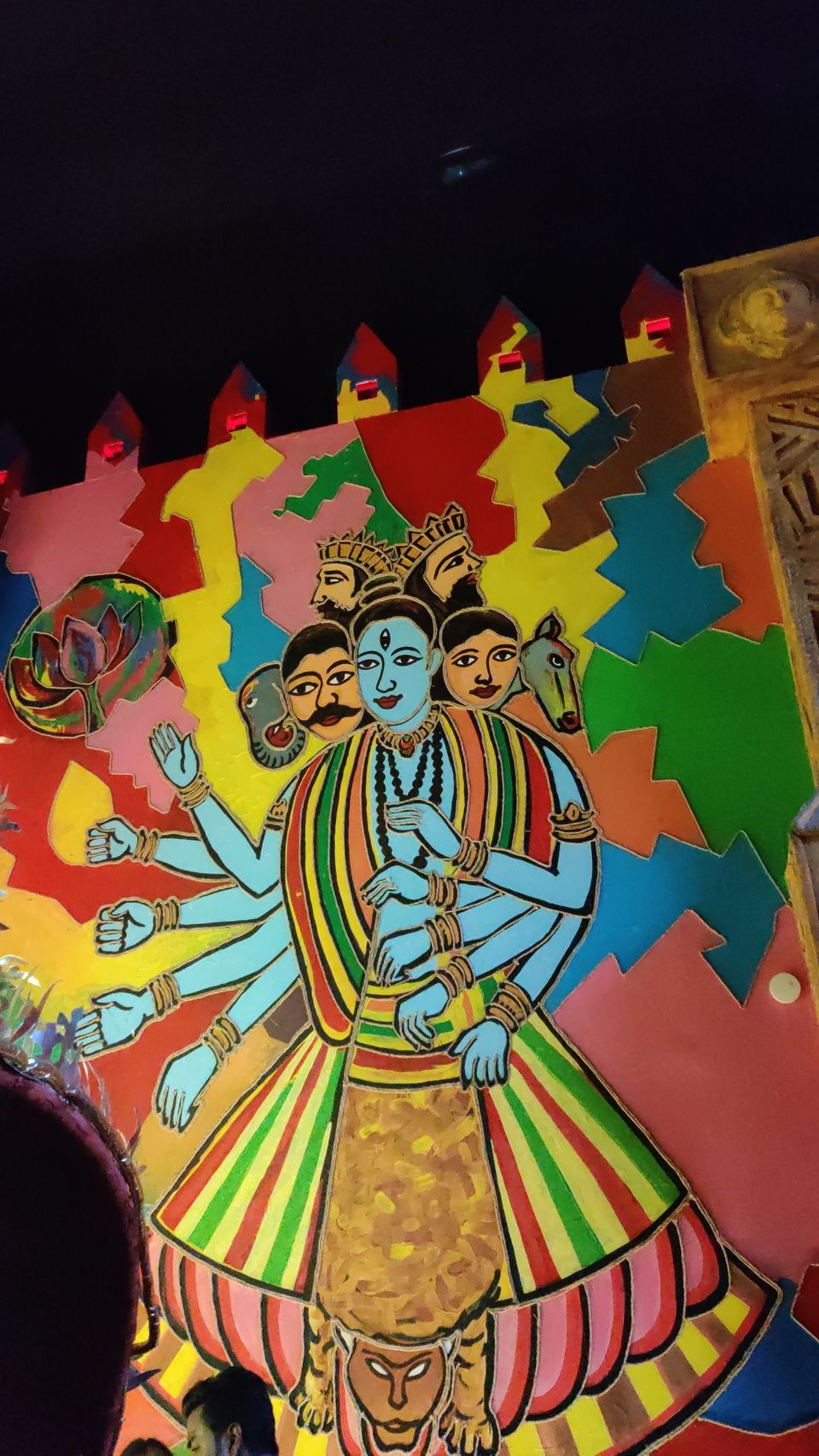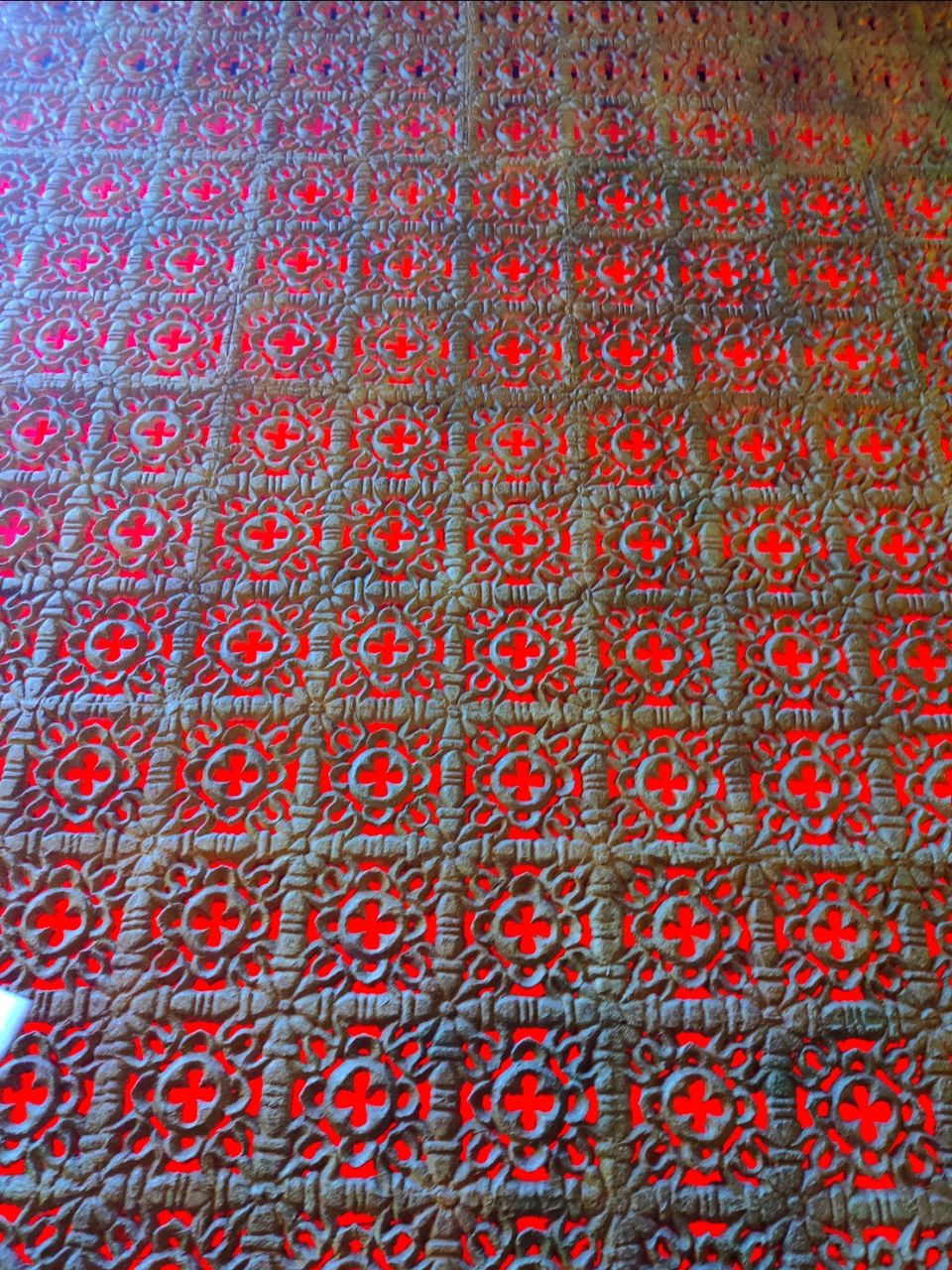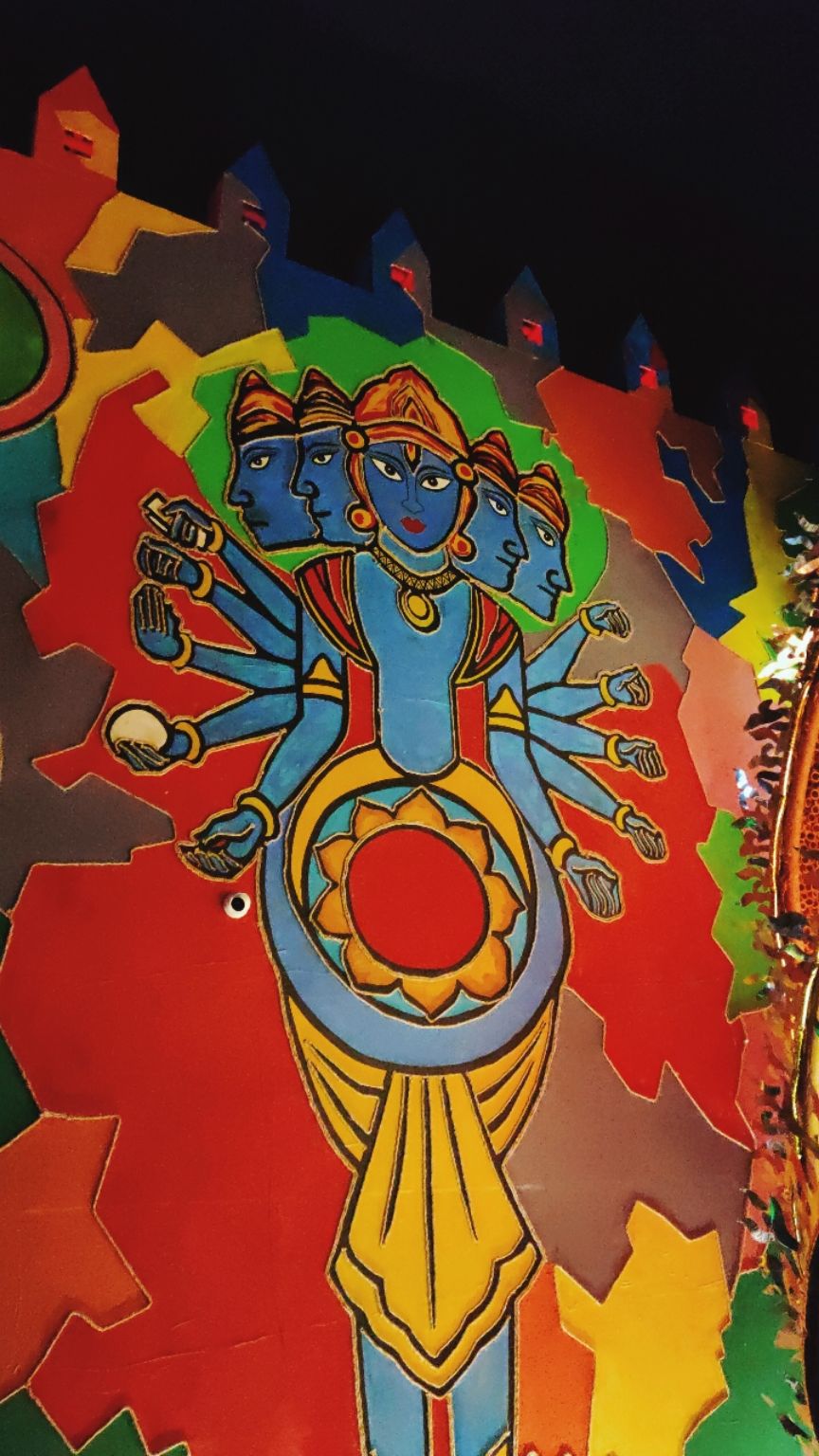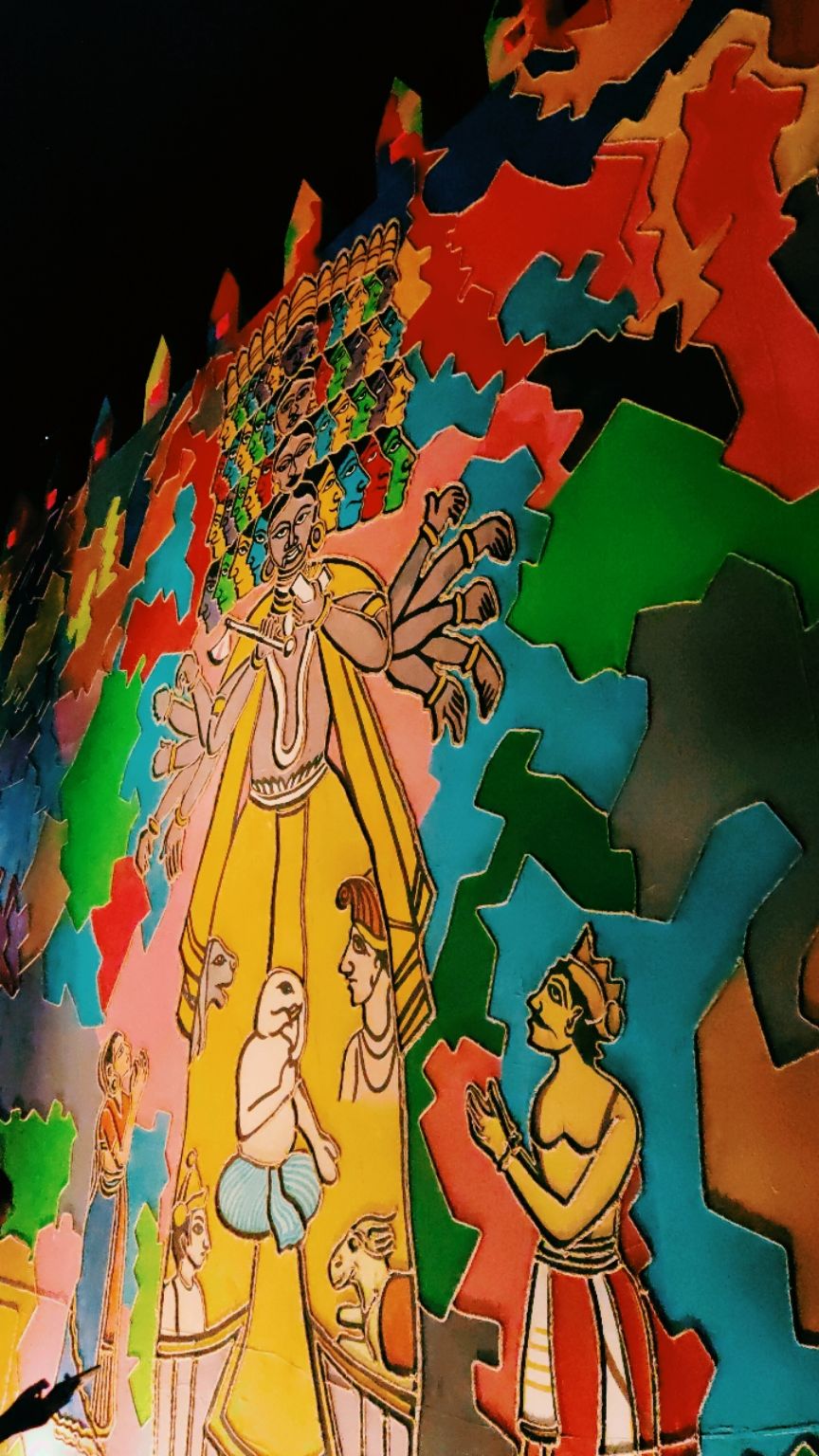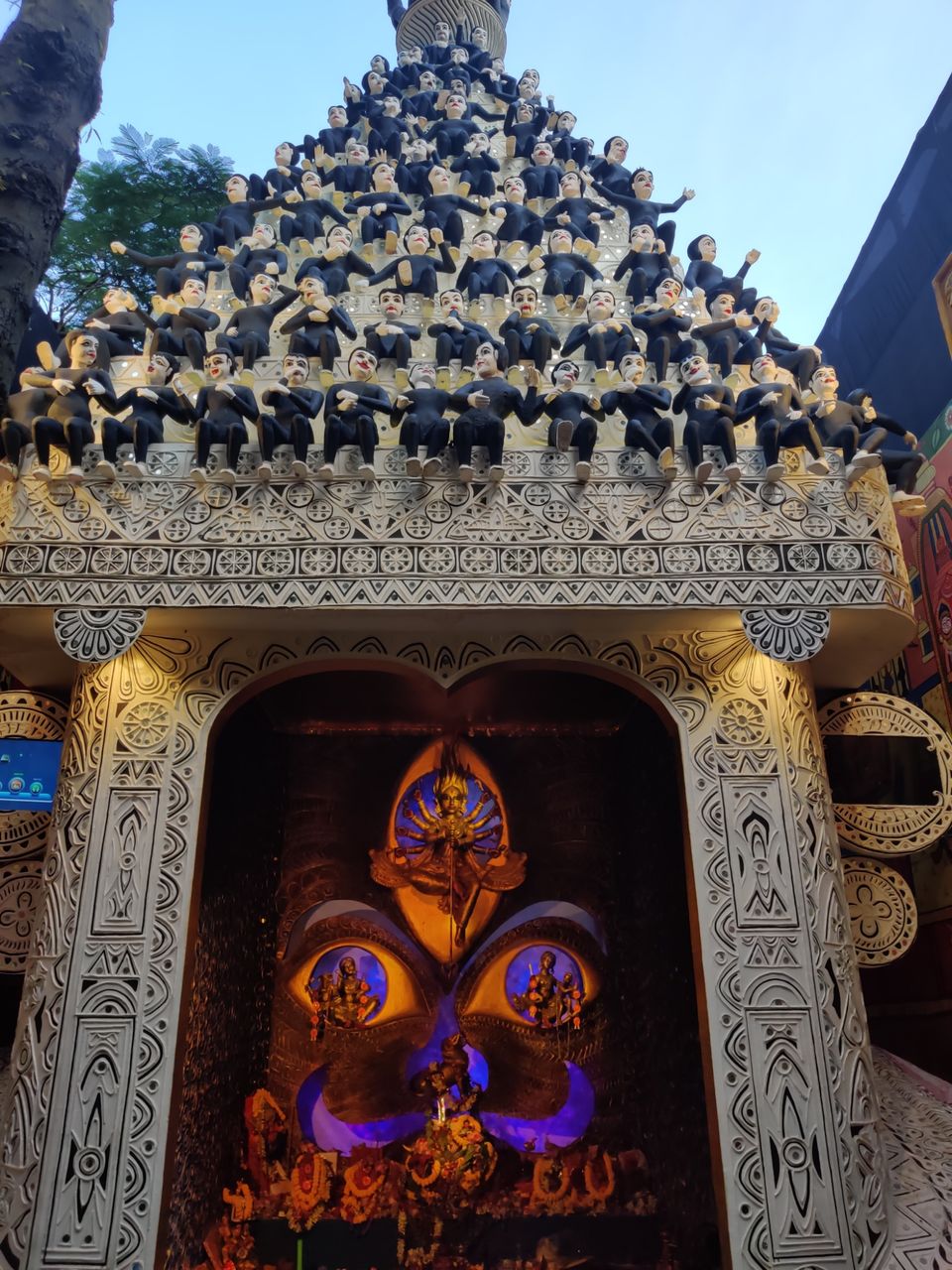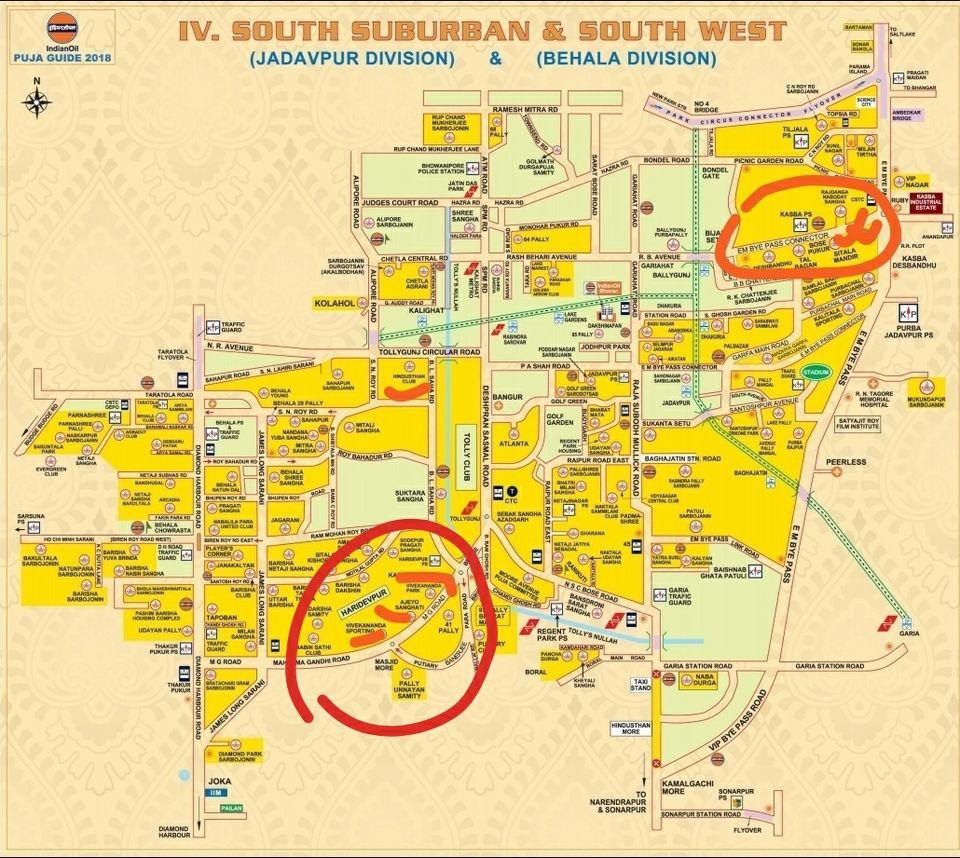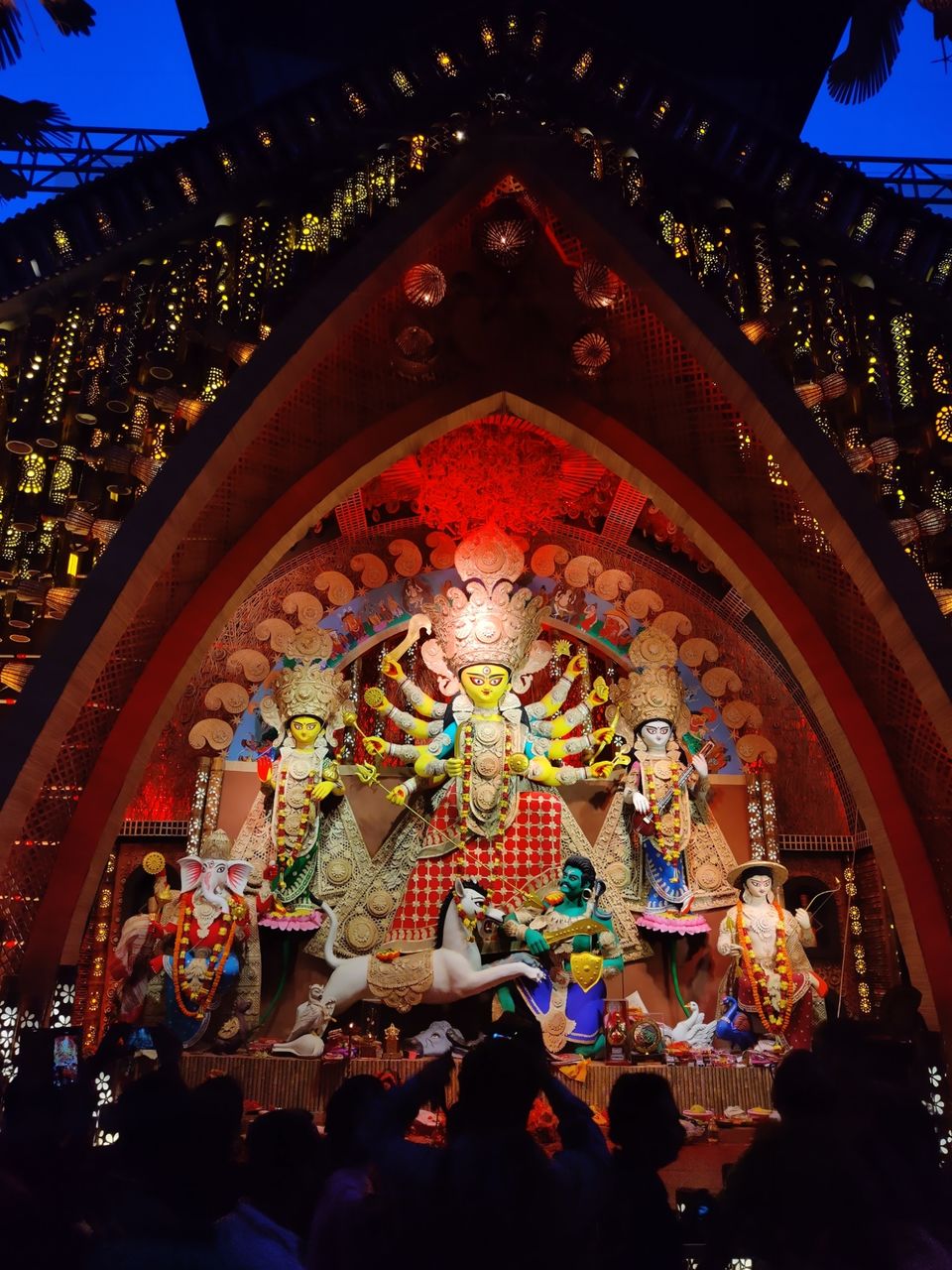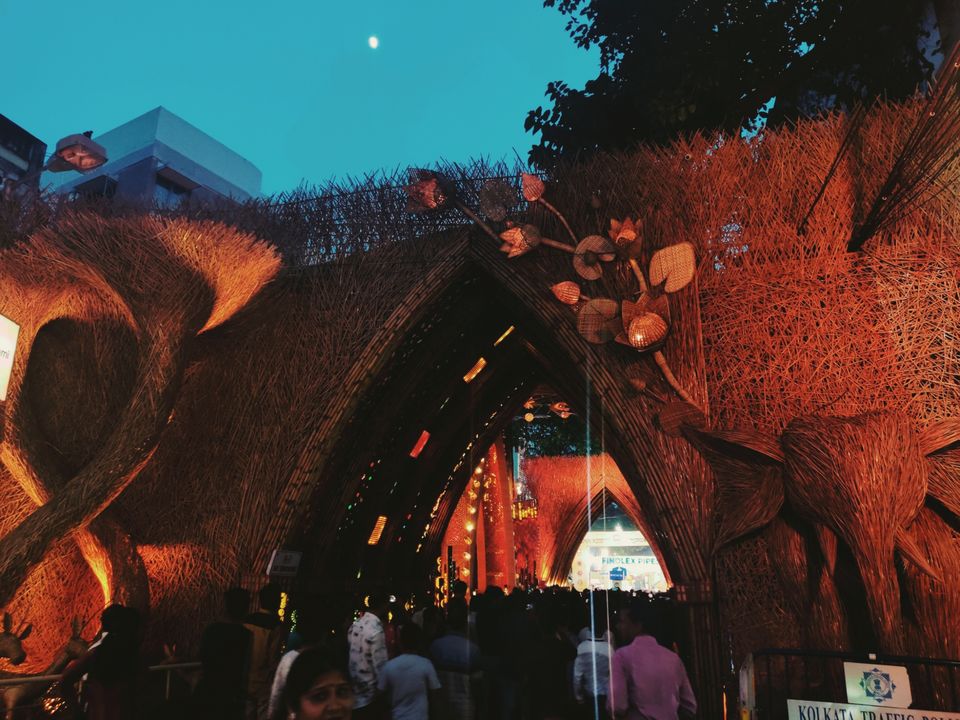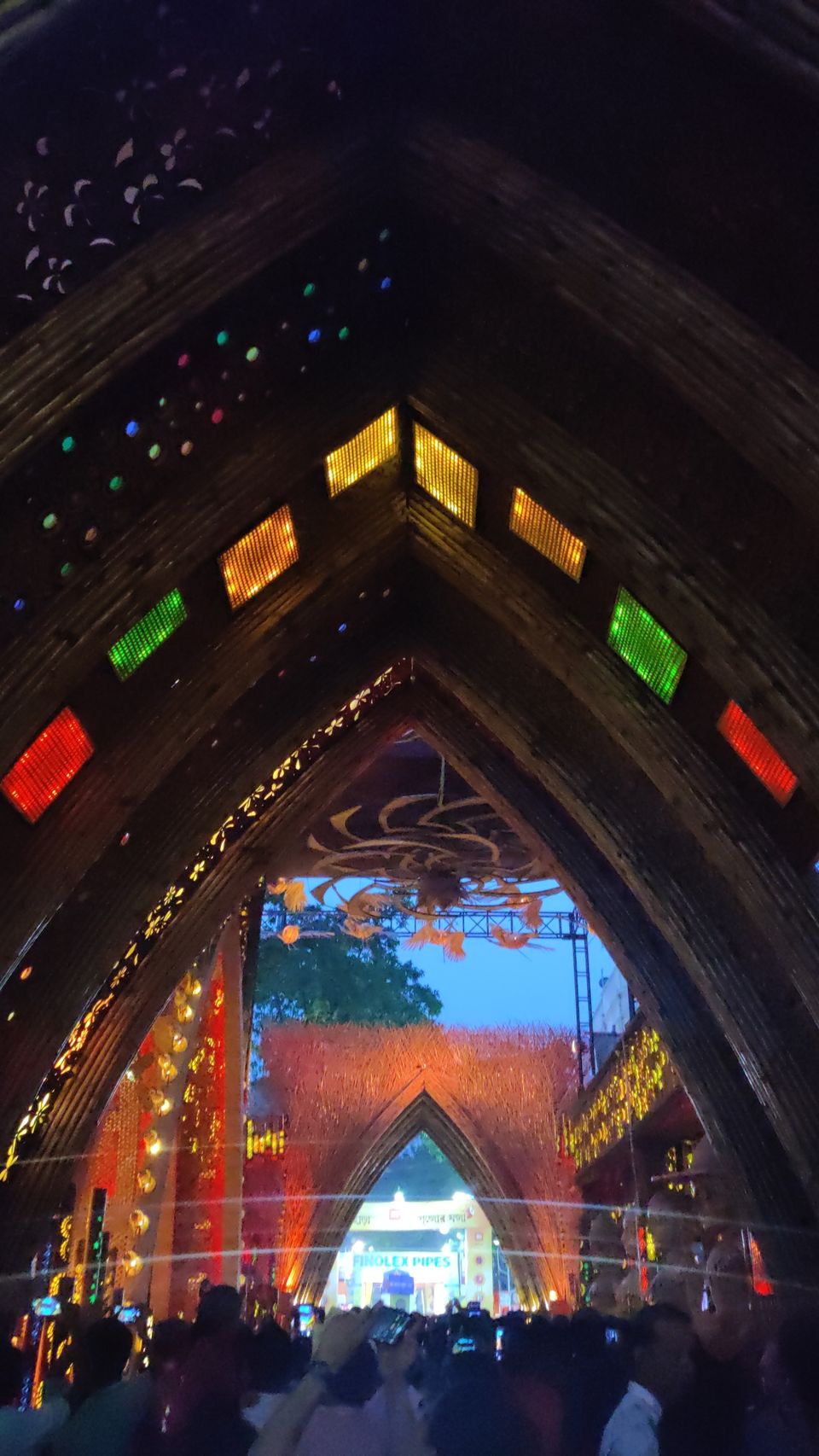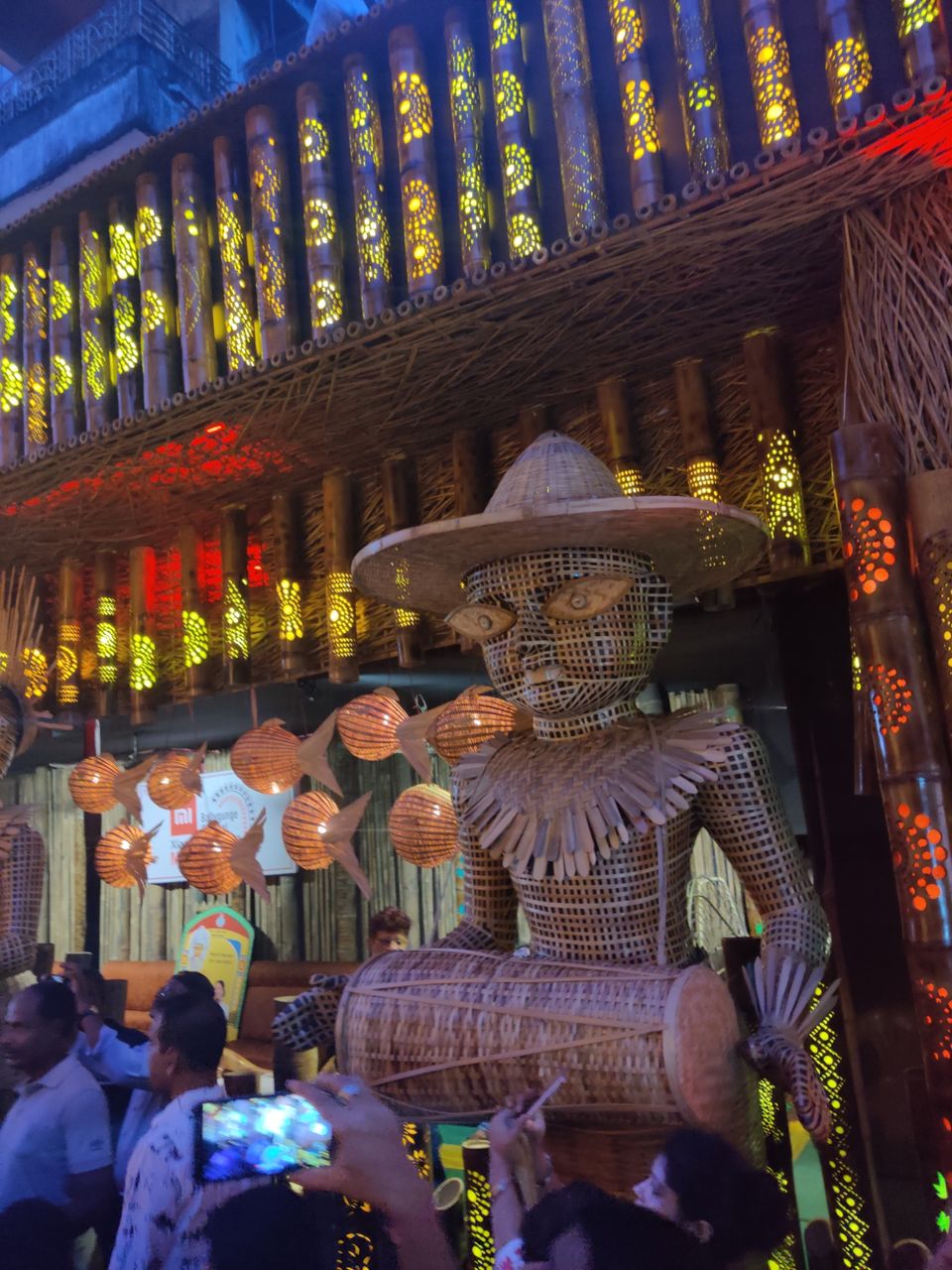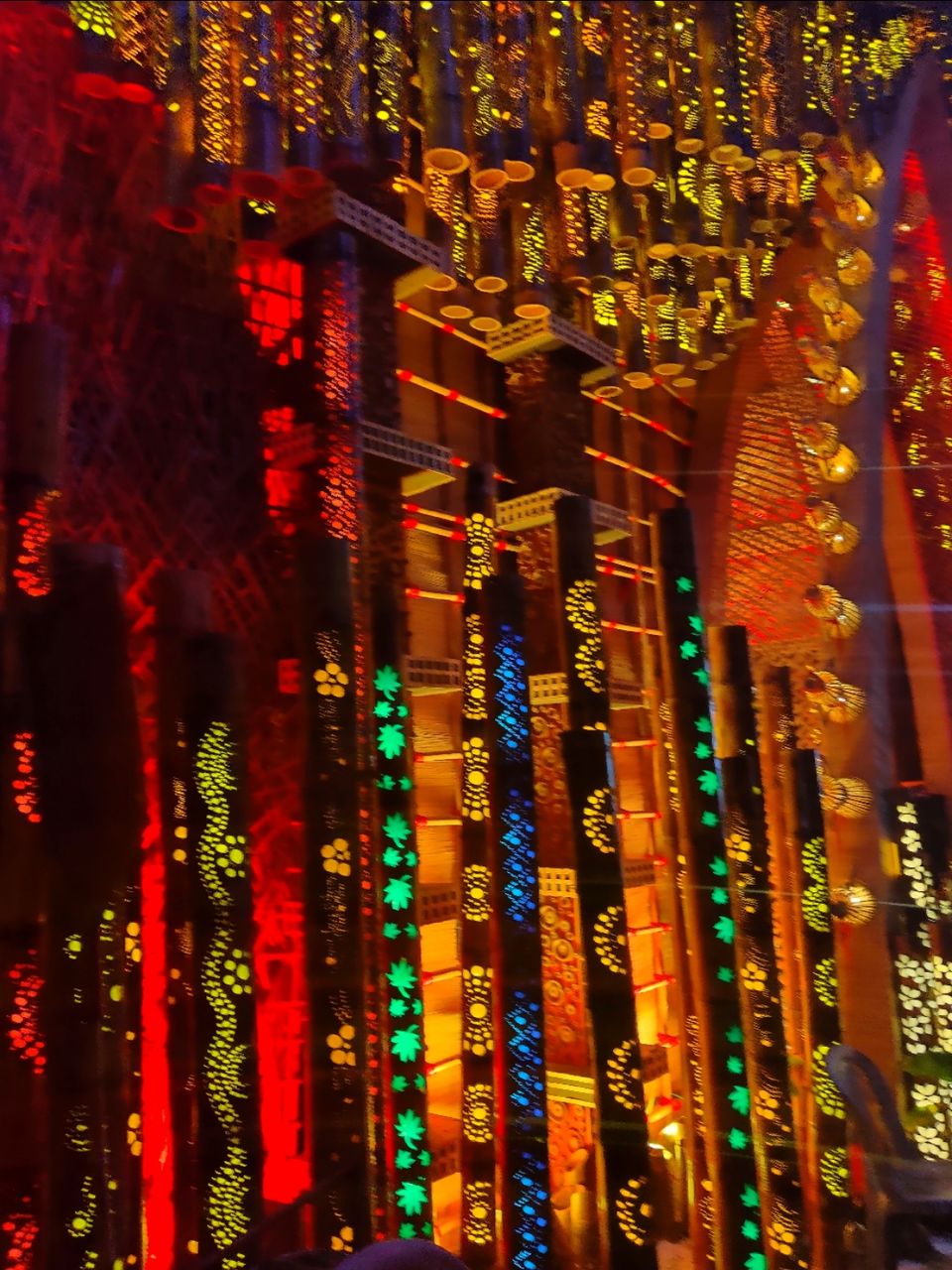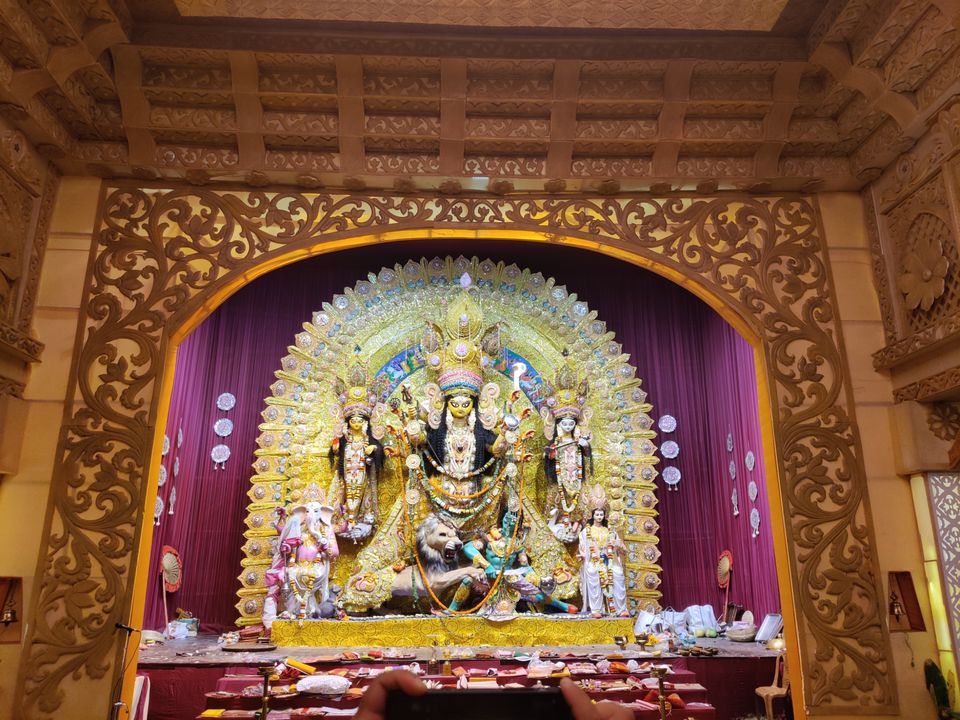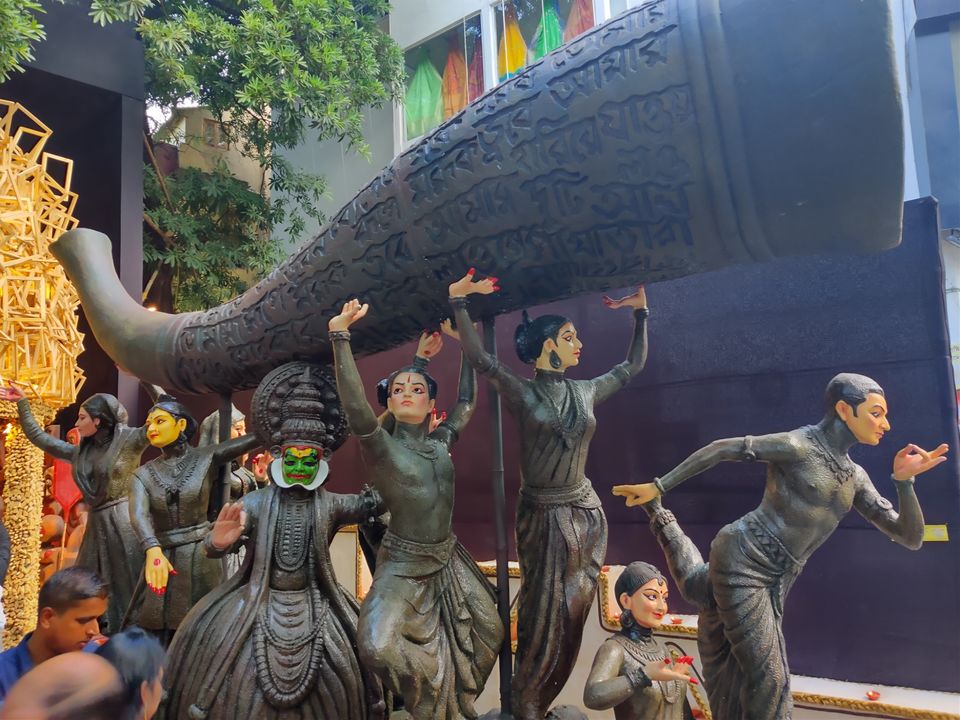 On the last day we had our flights back in the evening. Given that we only had half a day with us, we decided to visit the historic monuments across the city. Afterall Kolkata has been the capital of British India and is a famous hub (adda) for Culture, Music, Poetry etc.
Last four days at Kolkata was well spent - we go back with a handful of colourful memories that will last for a lifetime!
Protips:
1. Take an accomodation near Park Street as it is more or less at the centre of the city and easily accessible from all parts of the city. Also metro, local cabs, Uber and city buses ply from this place to all across the city making it an ideal spot. Not to forget the famous eateries spotting around both sides of Park Street.
2. Stay options: Airbnb, Backpackers hostel( Mostly crowded) or Hotels like The Park
3. Start late for Pandal hopping, maybe around 9PM to avoid the heat and crowds of Kolkata
4. Pre-plan your pandals and cover in a sequence to avoid lot of walking. Rental cars are okay as long as your driver is patient. Else you can easily commute between pandals using local cabs, share Autos or buses - Ask locals they will guide you.
5. Get a contact/VIP pass if you can - will help if there are long queues :)
6. Suggested restaurants in Kolkata: Kwality, Bar-B-Q (Chineese), Mocambo and Flurys for desserts all in Park Street. Loads of other options also available here. Bengali food: Tero Parbon in South Kolkata, 6 Ballygunge, Bhojori Manna and Koshe Kosha across Kol.
7. Rush at all restaurants begins from 1.30PM and waiting can go upto 1.5 hrs! So try and plan to reach your restaurant latest by 1.30 pm.
8. Kolkata is humid and when the sun is up it can be really scorching. So keep a hat with you all the time and keep yourselves hydrated.
9. Stay back for last day of Visarjan(Idol immersion) also if possible to get a glimpse of the famous Dhunuchi dance and Sindoor khela.