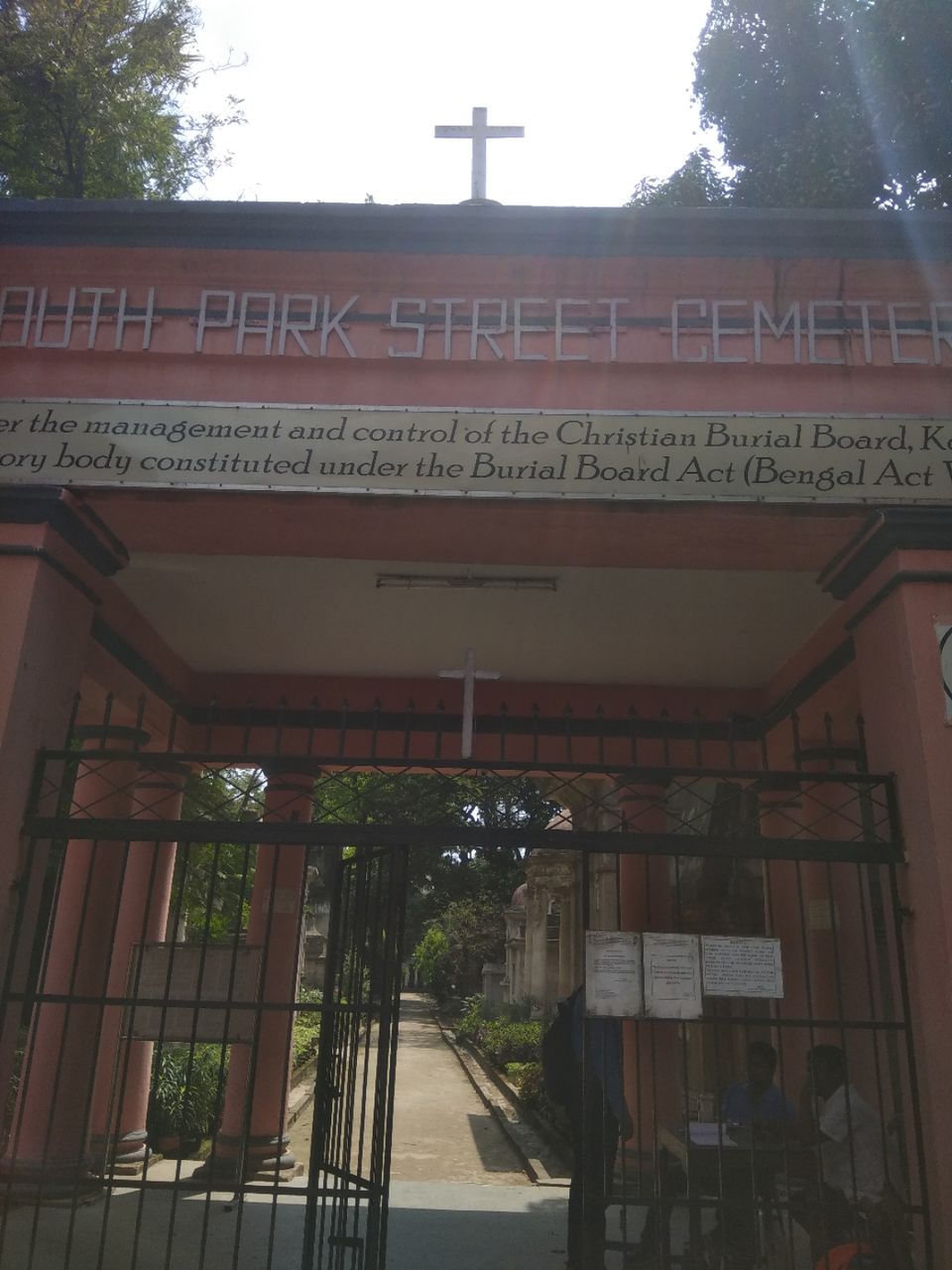 South Park Street Cemetery is located on Mother Teresa Sarani, Kolkata, India. The road used to be called Park Street, and prior to that Burial Ground Road. Established 1767.
Location Park Street, Kolkata.
How to reach You can take metro from any of the metro station and reach parkstreet and from gate no 3 you have to cross the road and you have to head towards the park hotel straight . It's opposite of mercy hospital.
Style
The tombs are an admixture of the Gothic with a rich flavour of the Indo-Saracenic style. Of the latter, mention may be made of a unique and composite brick structure built in the 'panchyatana' manner, with a central dome flanked by miniature replicas of Orissan 'rekha deul' on four sides. Coupled with this peculiarity, the black basalt carvings on the frontal façade indicate a distinct respect for the Hindu faith.
No. of graves - 1600 graves or tombs.
The memorials are almost all architecturally imposing and replete with classical details and sculptures. Among the interesting professions mentioned in the epitaphs are: breeder of cattle, jail-keeper, silversmith, schoolteacher, architect, translator, livery, printer, head tide-waiter, park superintendent, cooper, postmaster and surgeon.
This grave contains only the following epitaph, possibly indicating that the person wished to remain anonymous: "A virtuous mother (died 1825)". The oldest grave in this graveyard is of Mrs.S.Pearson.(1768).
It is also known as one of the haunted places of Kolkata . Here u can enjoy the ambiance nature environment and also good for photography.