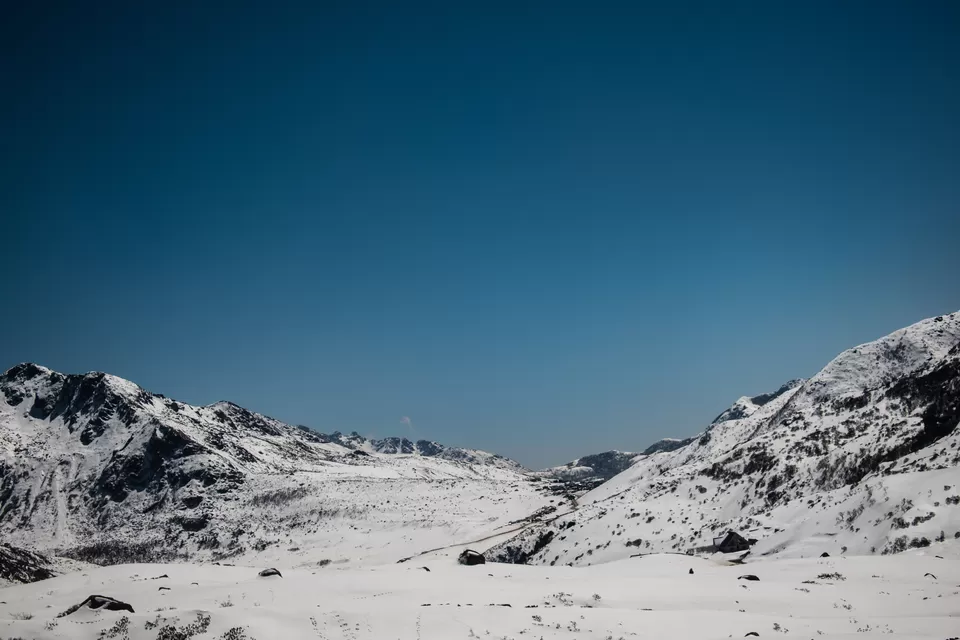 The Journey
We started our journey from here at Kolkata to NJP via train. We boarded the train at night, and reached the next morning. By we I mean my family - me, mom and dad. This trip was kind of planned before Covid-19 lockdown, but it always got cancelled due to various reasons.
Let's get back to the journey. As we reached NJP, and head on for Gangtok. We took a shared taxi which costed around 400/person. The entire journey is around for 4 hours, so it's a fair deal. Our co-passengers were the one who were there with us in the train. So our whole went on with a lot of chatting and sharing food.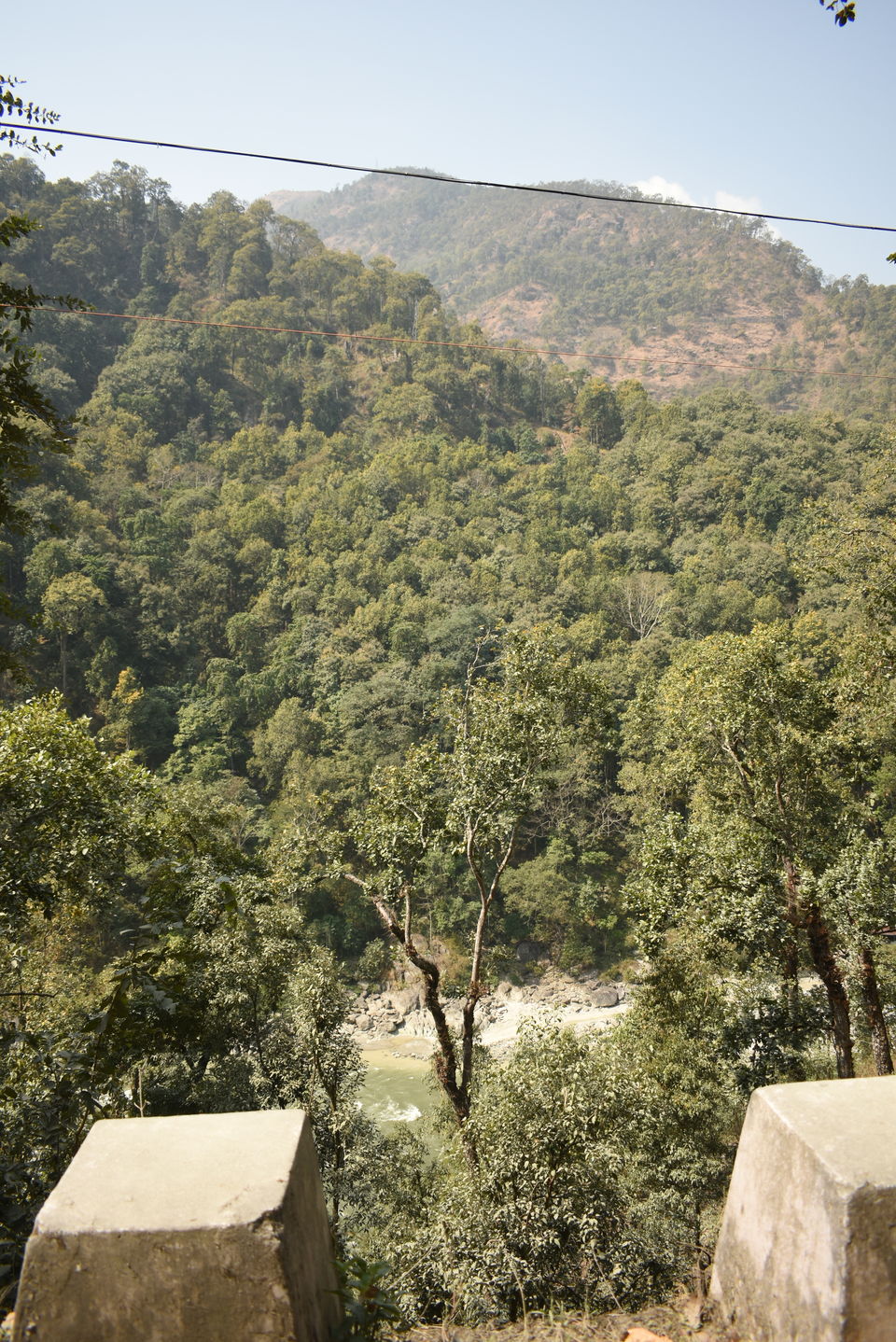 But if you are going to Sikkim, take in mind that you are going to spend a lot of time on road. Our journey by car started smoothly, but after almost an hour, we started getting into traffic jams. A point came where we were stuck for 40 mins. So the journey took almost 5.5 hours on road.
After reaching there, we checked into our hotel and dozed off. We were too much tired from the entire journey and also there's a huge change in temperature, that made us snuggle inside the blankets. At evening, I started roaming around my hotel and visited the local market.
Local Visits
This was our Day 1 in Sikkim, so we planned to take it light and went to visit some of most famous local places. This might sound little touristy thing, but it's kind of worth it. We booked our taxi the previous night and our driver became our guide for that day. He made sure we visit all the major places around. We started early morning and that helped us to visit the places with less crowd.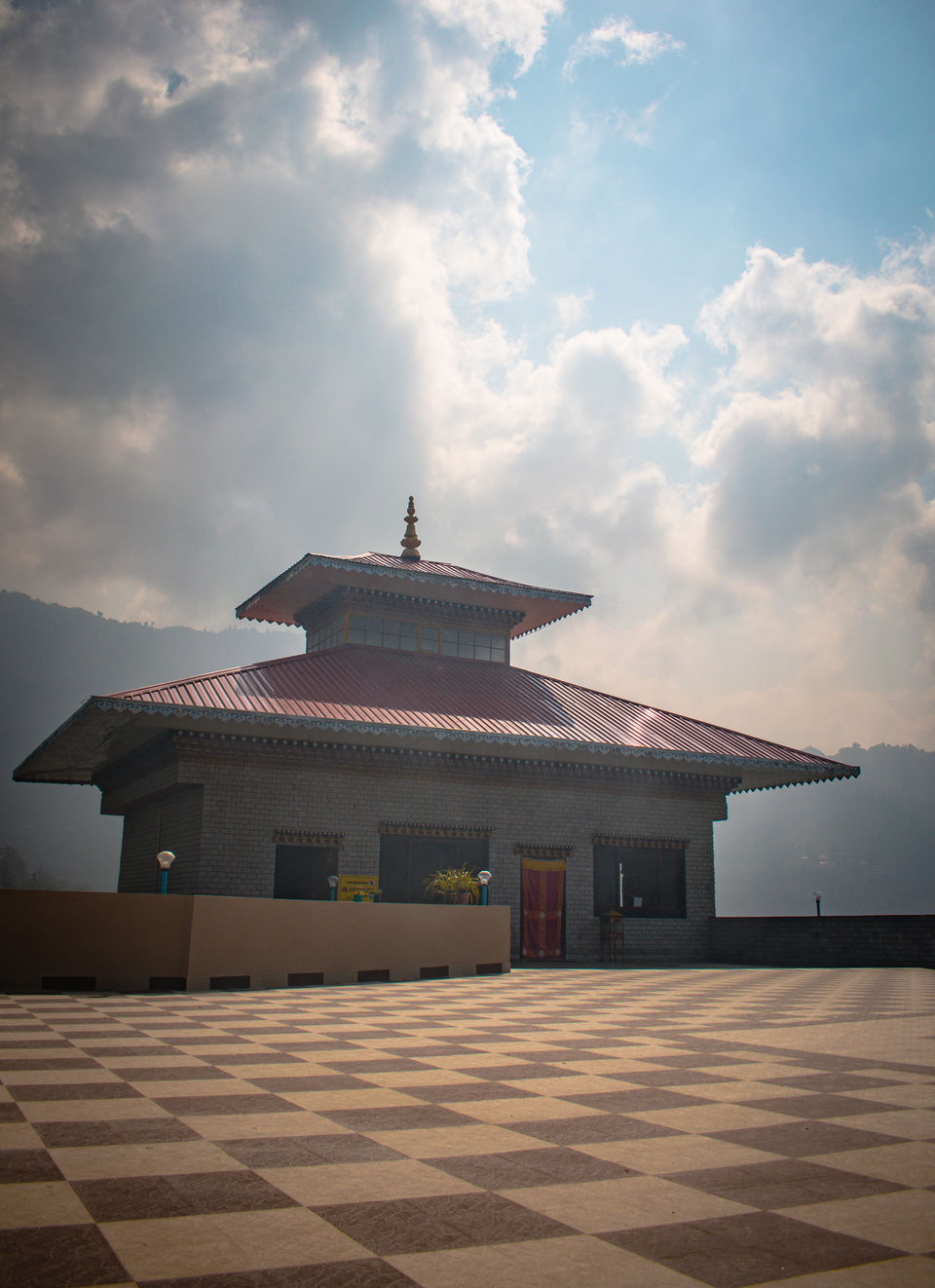 Some of these places were really peaceful and gorgeous. Like the one in the picture above. This is Gonjang Monastery, one of most visited monastery around Gangtok city. As we reached here, the place was covered with fog and it slowly cleared as with the day passes on.
We had a delicious breakfast with momo's and sandwiches at a small cafe. Driving inside Gangtok city is beautiful. The nature, the people, the slight breeze of air, everything makes Sikkim so beautiful.
In the cold
This day was the most exciting part of the trip. Why? Because we were going to see fresh snow on the mountains.
So our plan was to visit the famous Tsomgo Lake and places around it. One need to make a permit for going there as it is controlled under the Indian Army. We were lucky enough to visit there, because it was closed for tourists due to heavy snowfall and it opened up few days before our visit.
Regarding permit, you need to contact local travel agents ( you can find them in the market or ask your hotel ), and they will prepare it for you. They also arrange the cars which will take you there.
As we headed on, we slowly started seeing dense snow around the mountains. The snow on the roads have just started melting little bit as the sun comes up.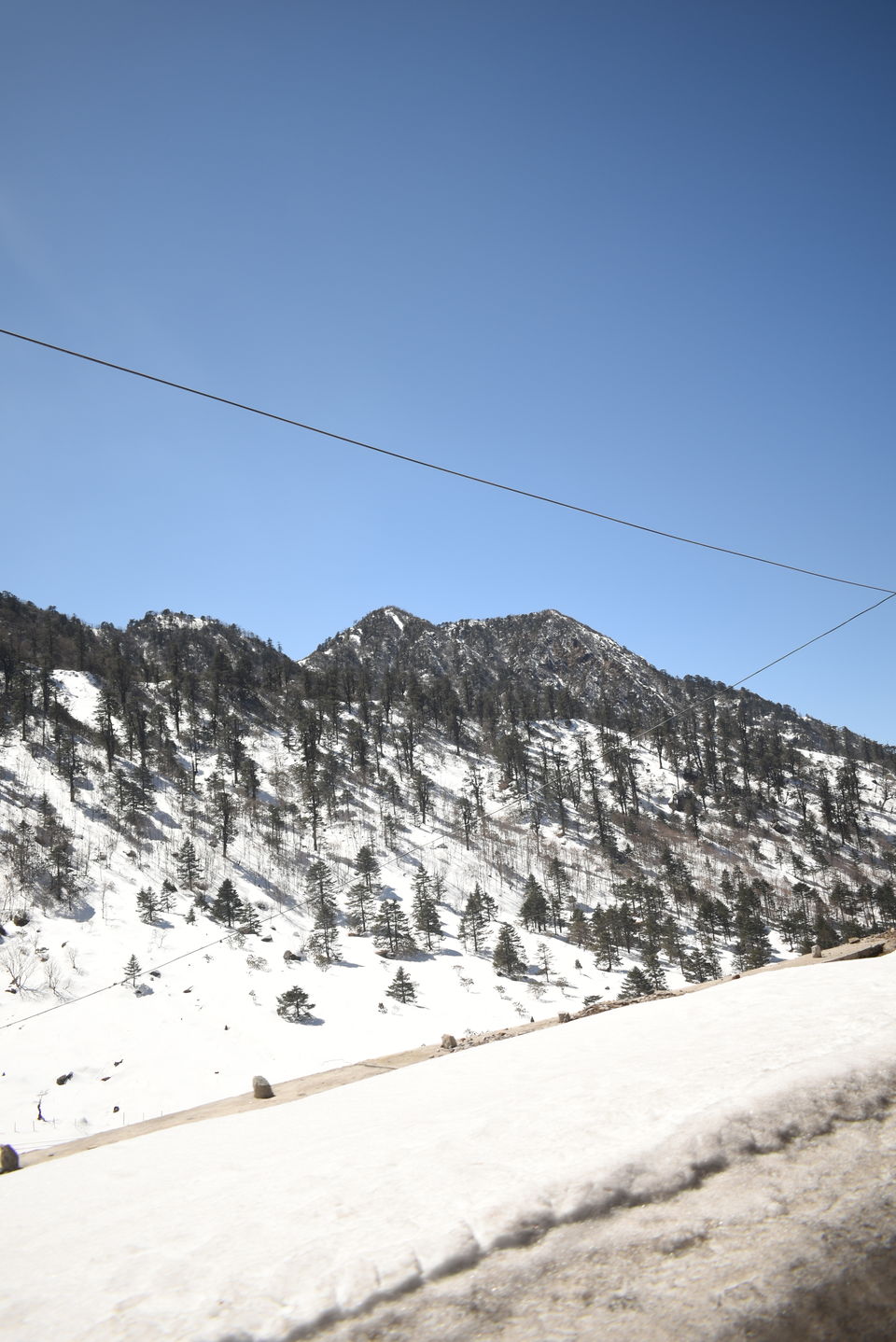 The journey is going to be a very long one, so have something to eat. Because you'll feel hungry and won't find many places to find food. After covering almost half the distance, our driver stopped at a shop where we were asked to take boots for the snow. I would not recommend these boots, as they do not fit properly and its hard to walk with. It's better to buy a pair of snow boots before going to these places.
Instead of the lake first, we moved ahead to visit the old Baba Mandir. Sadly we can't as the snow ahead was too much and Army said to head back from there. But while returning, we found a spot where we enjoyed the fresh snow. And that place was all to ourselves.
From there we headed towards the newly made Baba Mandir and then finally to Tsomgo Lake. By this time, all of our legs were freezing and we were hungry as well. So our driver took us to a local shop nearby. But going to the shop wasn't easy. We need to descend down the stairs covered with solid ice. It was too slippery to even stand, but still we got down in search of food. Thankfully, we got down and had some warm soupy Maggi and omelet. These simple food has never tasted so good as it did at that moment.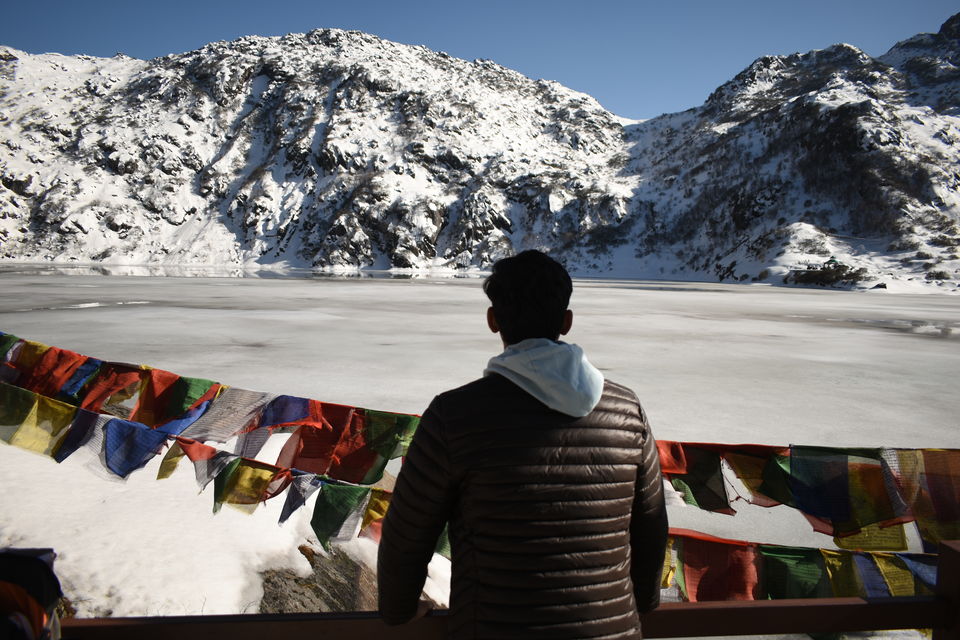 After that we headed back to our car and started our journey for the hotel. It was already close to sunset, so our driver took up some speed. But I got to witness an amazing sunset for the first time in the mountains.
Well that's my entire short journey in Sikkim. We just covered one part of it, and a lot more is there to visit at Sikkim. Maybe need another 2 trips to complete the entire state.
Next day, we checked out of our hotel and headed towards Darjeeling by car. And leaving Sikkim was not very easy for me. I got so much connected with the place, people, food, culture, that I wanted to stay more. But hopefully I would get to visit again soon.