Started out journey from Visakhapatnam , reached njp station after 32 hrs of travel. It was 5:30 am we took a shared cab to Gangtok, cabs to Darjeeling, kalimpong, Gangtok are available from Njp station and Siliguri. The price varies from 150-300 INR as per your destination.One can also go for private car but as you can guess it costs higher but is more comfortable. Private cars cost between 1500 to 4000. I'd suggest to go by private cars to avoid rush and packed seats. Reached Gangtok at 8:00 am , checked into our hotel  panda international which was a 15 min walk from M.G Marg. One thing I loved and amazed about Gangtok is, everything is well organized and it looks like planned city. First thing that amazed me as soon as I was entered Gangtok, is the Footpath and Footbridges.After breakfast, booked a cab for Gangtok sightseeing for 6 places which was 500/- per head . Visited Gonjang monastery, tashi view point,Ganesh tok, bhaktang waterfalls, flower exhibition centre, plant conservatory.Our friendly cab driver dropped us at MG Marg and suggested a restaurant for lunch ,we had chicken clear soup and chicken biryani for lunch,the biryani is awful and our mood was off.After lunch, we roamed on the streets of Gangtok and we tried the local delicacies like Thukpa,Momos and soups at a small restaurant called MOMO king in MG Marg.Don't forget to enjoy Momo which is served with cutney, as you are in the land of Momo's.Suddenly the weather started being dark and it rained heavily,we were drenched in rain and reached our hotel at 8:00 pm, had a cup of coffee.The weather is too cold in Gangtok that there will not be any fans in the rooms. It was an amazing day in Gangtok.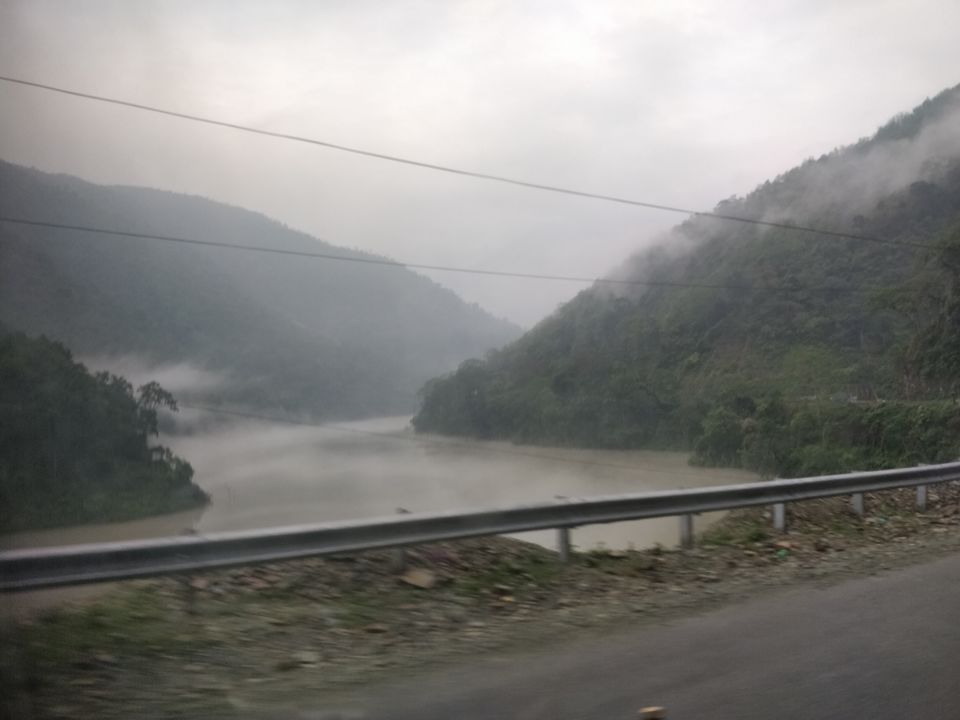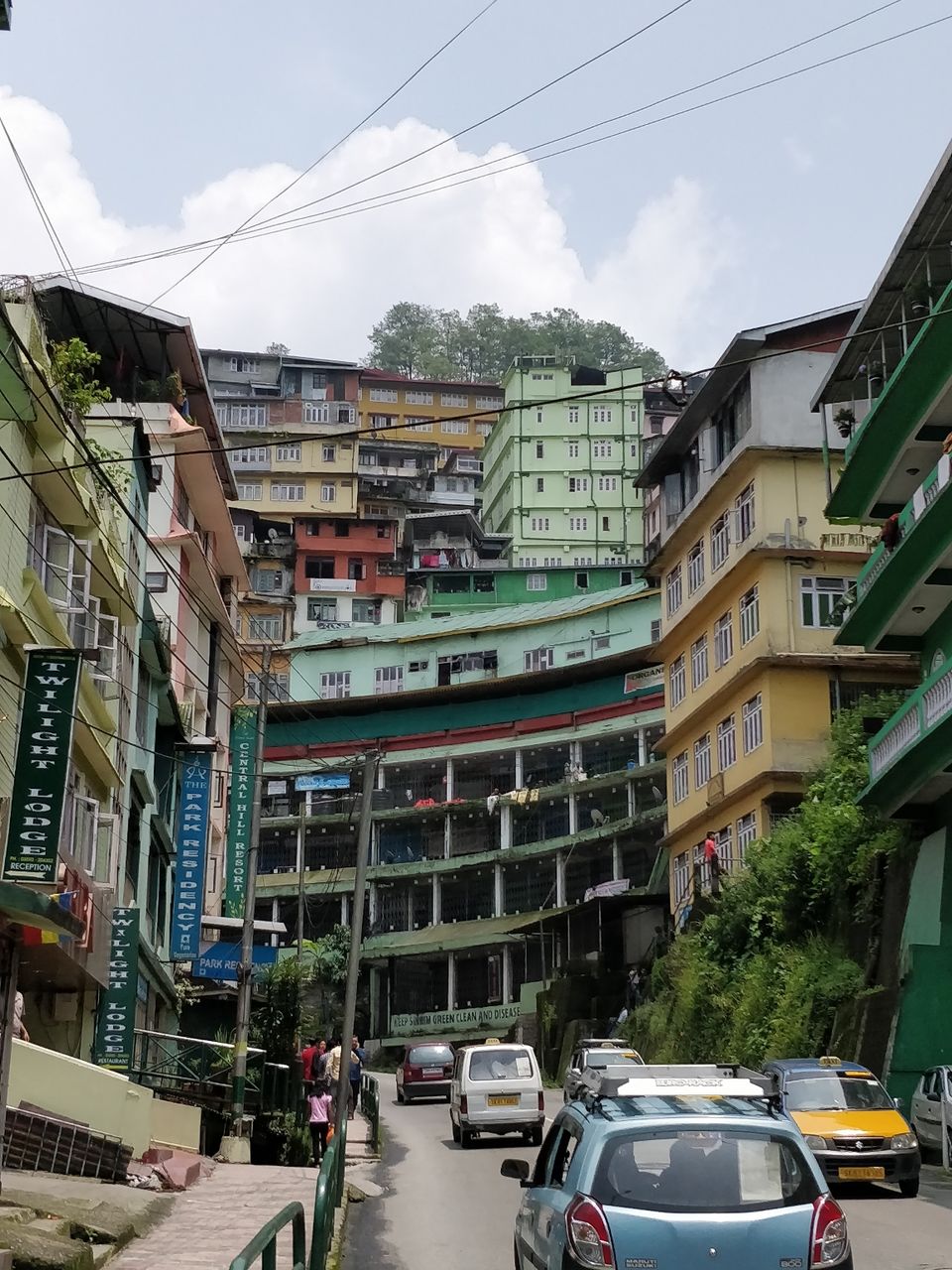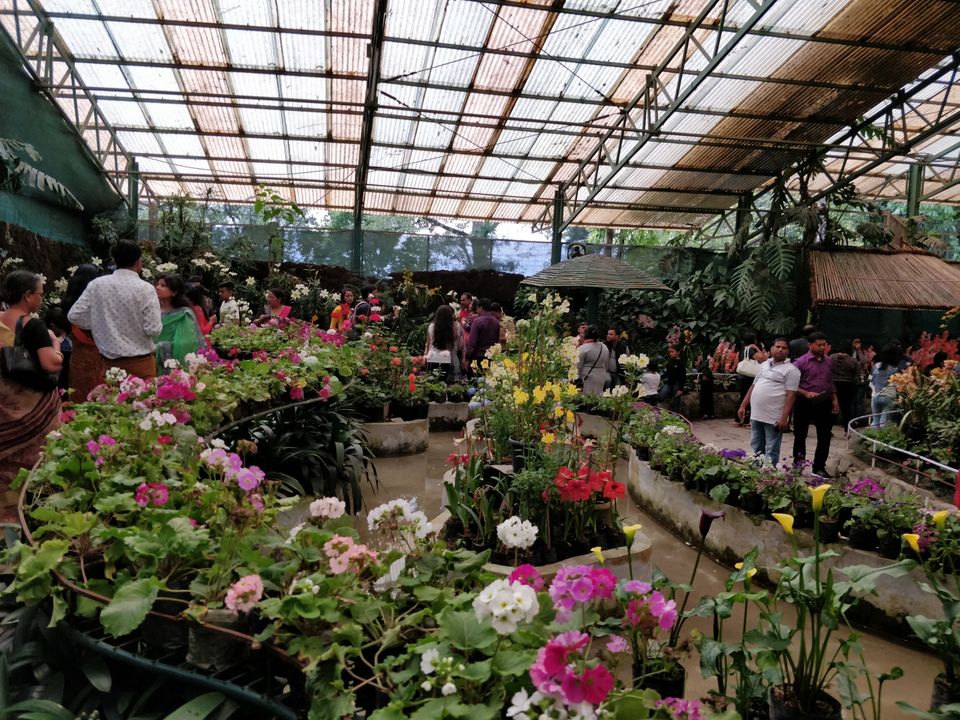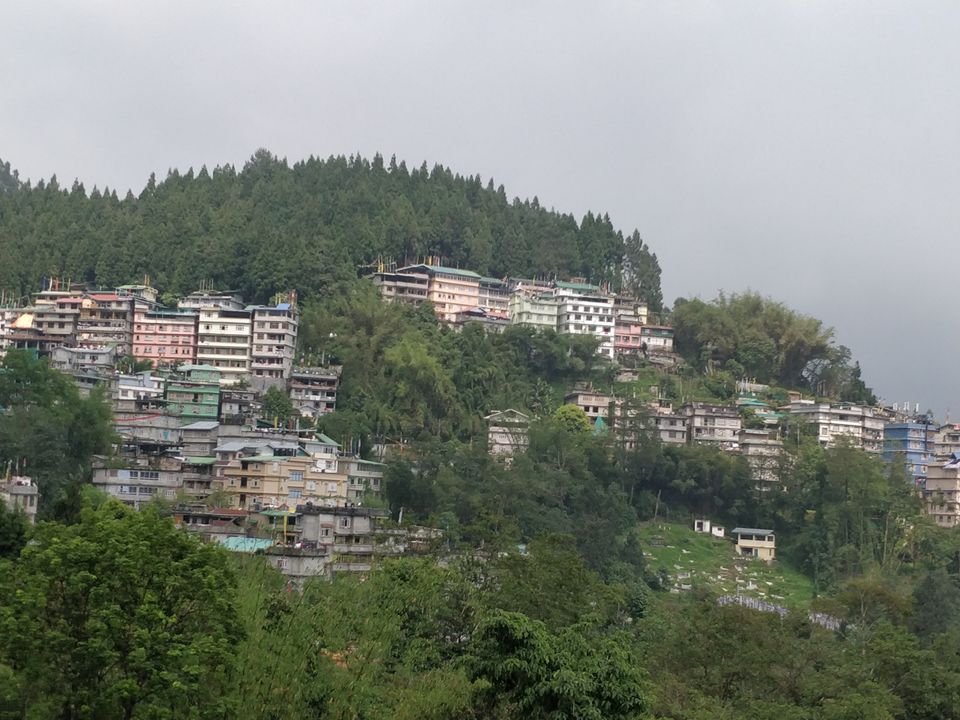 Next day after breakfast, we left for 3D/2N North Sikkim tour (also known as Lachung – Lachen tour). Cab from our hotel to North Sikkim Cab Stand took 200/-. The Lachung – Lachen tour is generally available within 3000/- per person (everything inclusive i.e. Accommodation and Food). This tour comes in various forms and can be booked from your Hotel or in Tour operators in M. G. Marg or in Siliguri / NJP while catching the cab to Gangtok.The North Sikkim tour comes in various forms, such as
2D/1N – Lachung with Yumthung Valley
2D/1N – Lachen with Gurudongmar Lake
3D/2N – Lachen – Gurudongmar Lake & Lachung – Yumthung Valley.
We started our 3D/2N tour at 12 noon. Reached chungthang around 5pm with a lunch break of 30 minutes in between.As it was raining there was a landslide on the way and our journey to lachung was delayed by 2 hrs, we reached our hotel at 8 pm and it was -1°c. Had some rice,dal,potato curry in a traditional Sikkimese kitchen and slept early.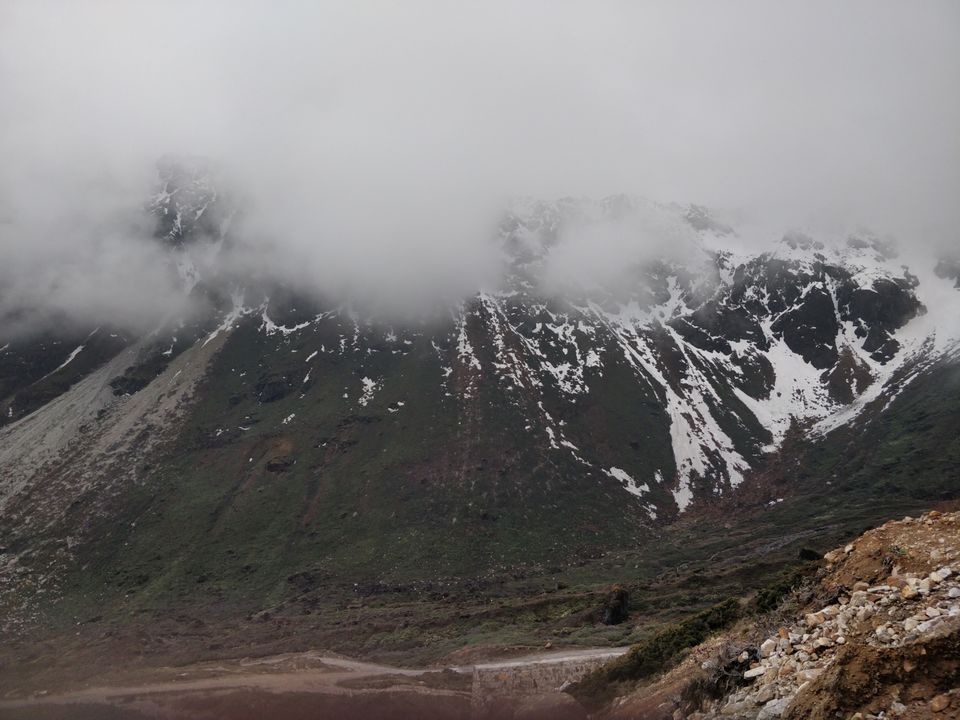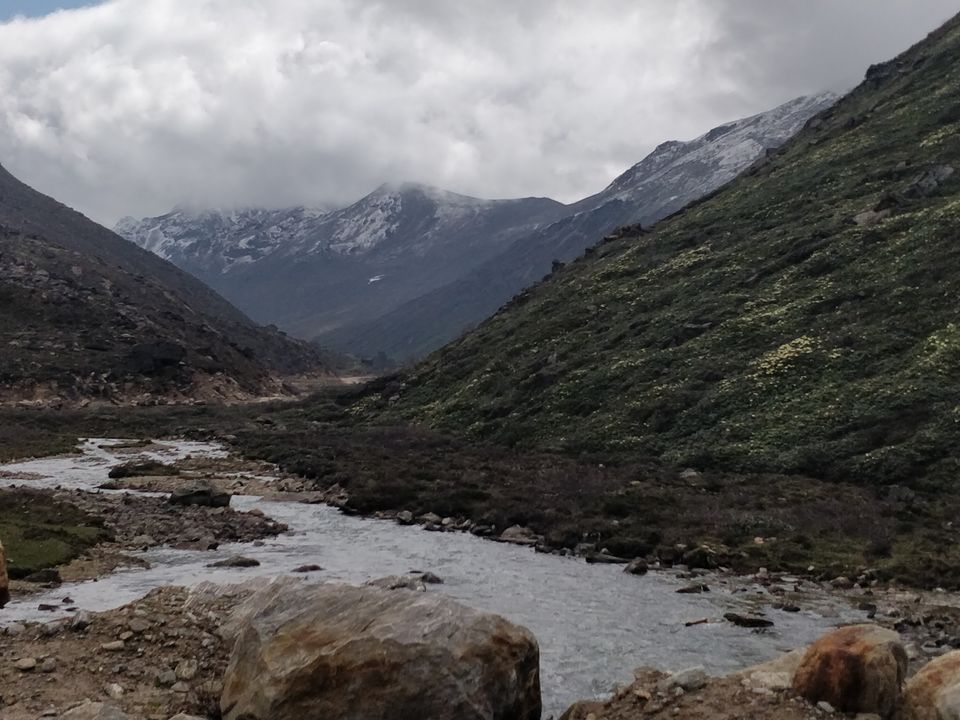 It was 3:30am and our driver ordered us to be ready by 4:00 am.As he was strict we got ready by 3:50 am and sat in our cab, it was freezing cold and the temperature is -3°c. All our co passengers were ready and we started our journey to gurudongmar lake.The road to gurudongmar was extremely adventurous, surrounded by lush green hills covered with snow on top and yaks roaming around.Our driver took us to a tourist spot called "Kaalapathar" at an additional cost of 300/- per head which was not the part of 2N/3D plan.kaalapathar means "Black Rocks" which were totally covered with snow,played with snow,took photos, captured memories and started to gurudongmar lake.In the mid journey our cab driver stopped at a check post which is located at 14,500 feet to take the permit to visit gurudongmar lake.After getting permit we reached gurudongmar lake at 10:30 am.The stunning views of the lake were breathtaking and I was completely awestruck seeing the lake and Himalayas. It is considered to be the most holy place for Hindus,Bhuddists and Sikhs. Gurudongmar lake is said to be the holy lake blessed by the Tibetan god Padmasambhava.Due to the high altitude the oxygen levels are very low.So it's better to carry popcorn and camphor cubes With you.15 mins later we started our return journey to lachen and it was 6:00 pm when we reached our hotel in lachen. Chicken curry, green salad, dal and rice was served for dinner and it tasted good.That was a day well spent.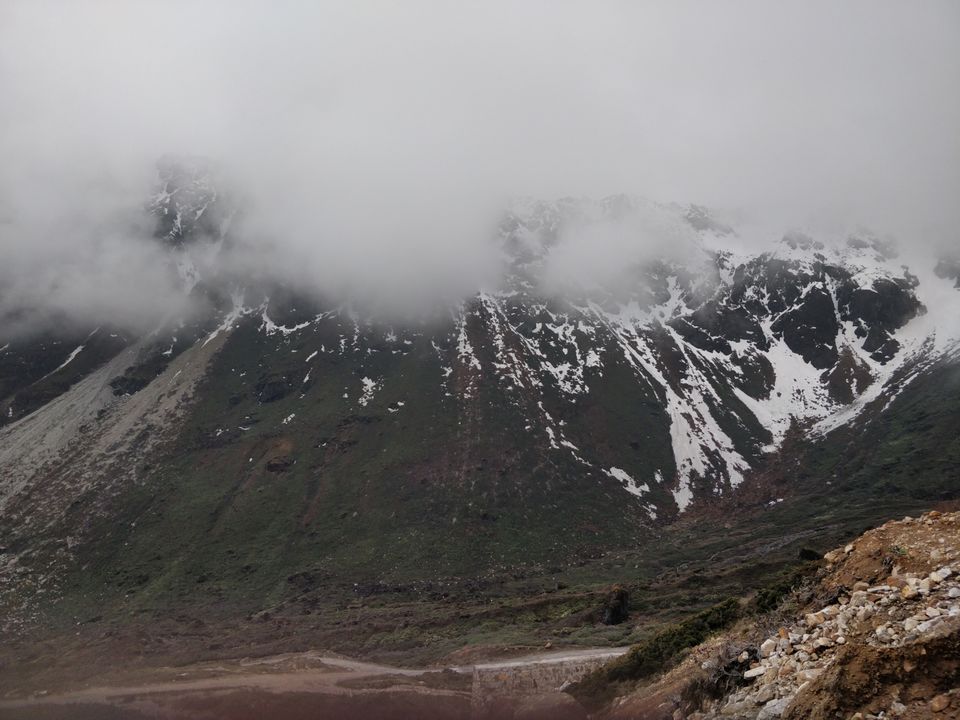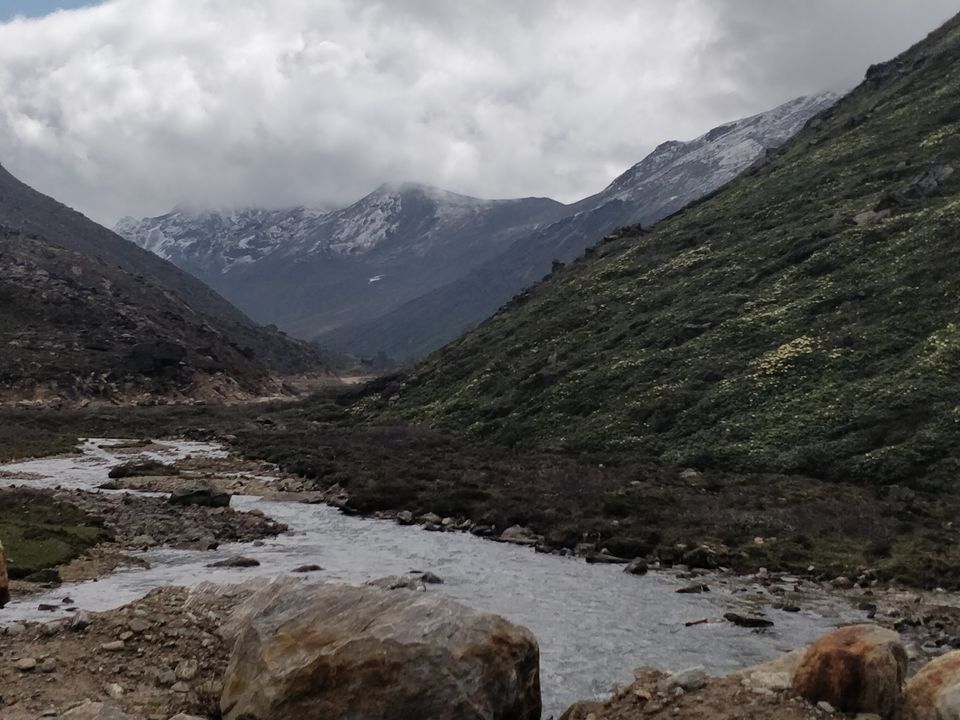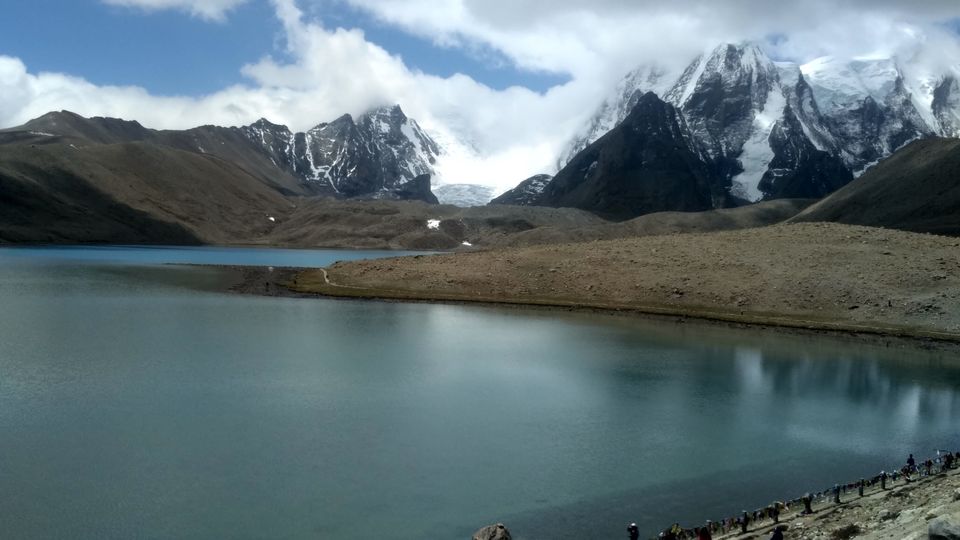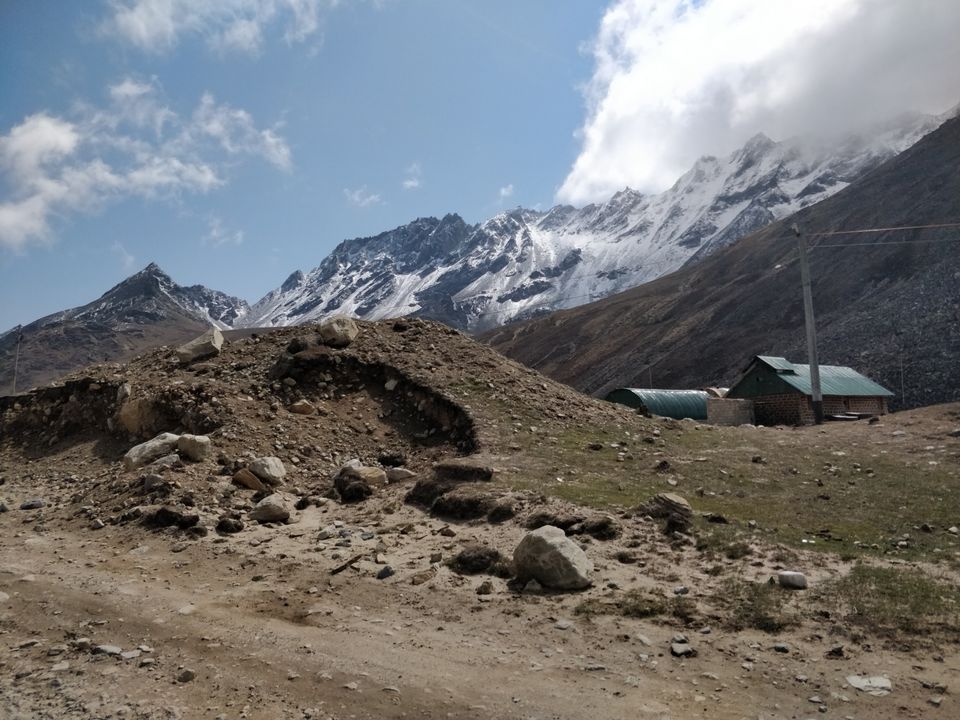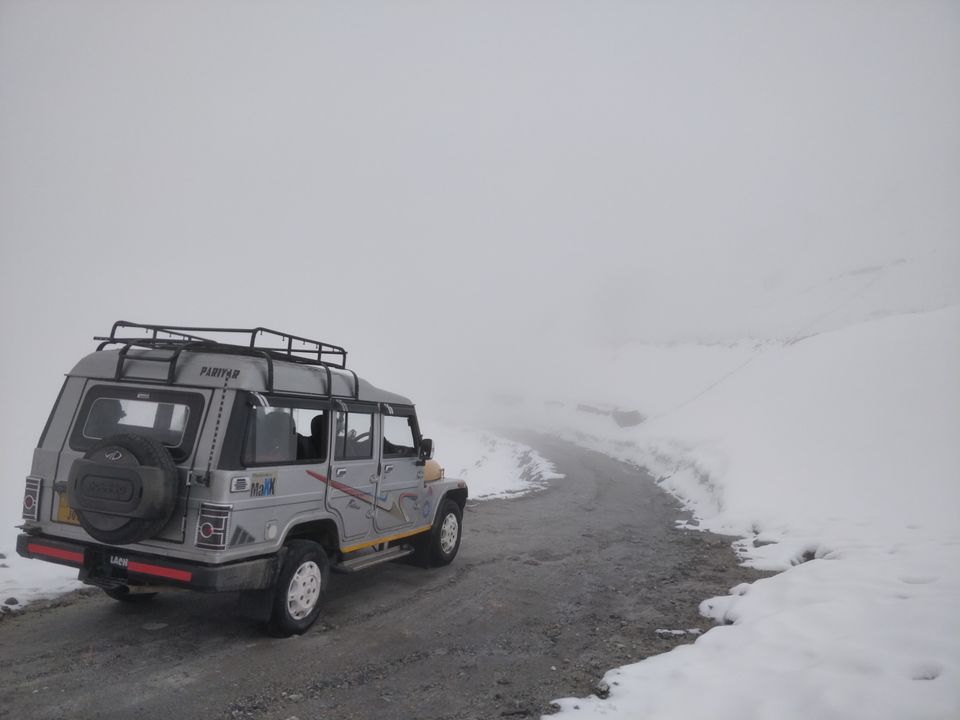 The last day of our north Sikkim tour.It was 5:00 am, we packed our bags, had bread and butter for breakfast and some tea to keep us warm.We headed to yumthang valley which is covered with flowers and mind boggling landscapes.Reached yumthang valley by 7:30 am and had mango jam and bread again.Yumthang valley has alot of shops for souvenirs, winter boots, sweaters and jackets.It was a bit crowded by tourists.The locals there can speak Hindi,Dzongkha and Chinese.The views of yumthang valley are breathtaking and yak riding is a famous activity which costs 300/- for a 10 min ride.Enjoyed the sunrise, spent some time with our co passengers and we all were very excited and on the other hand we are sad as it was the last day of our trip.Post lunch started our return journey to Gangtok and stopped on the way near seven sister waterfalls.After 10 mins we started again and it was 4:15 pm when we reached vajra bus stand Gangtok.That was the last goodbye to all our friends who traveled with us and we checked in to our hotel.As we were exhausted we slept early,and that was the end of the day.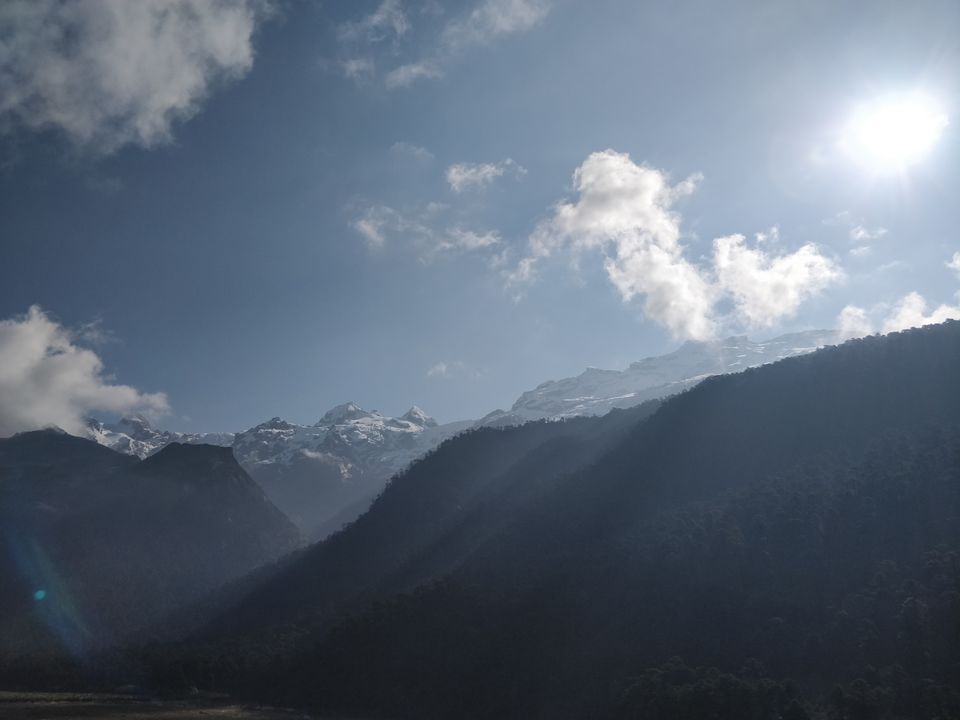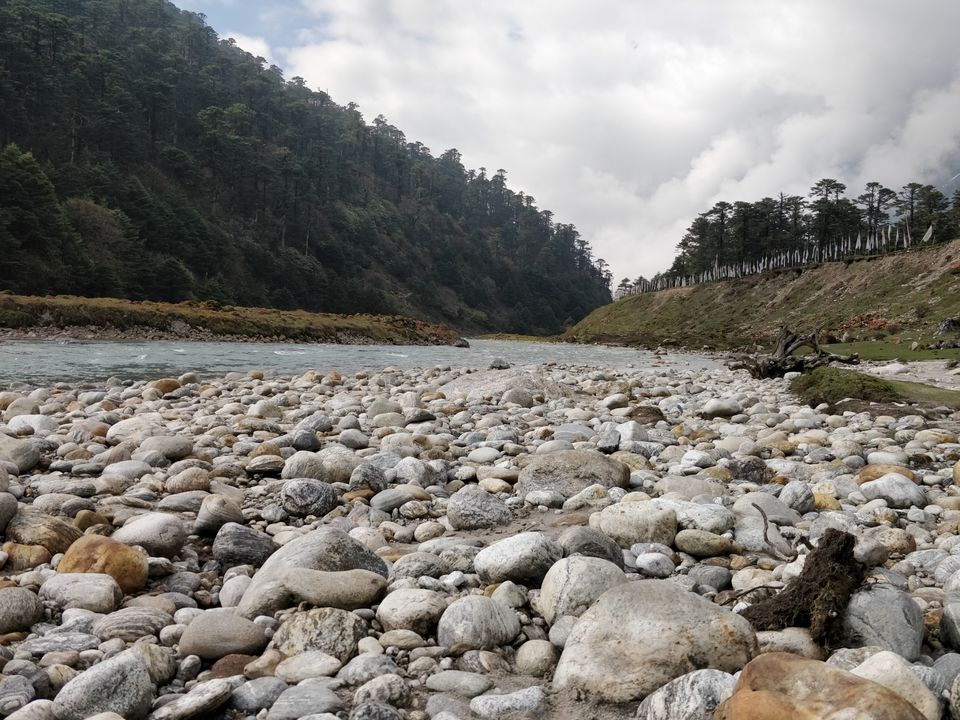 Woke up at 8am had breakfast again in MG Marg and boarded bus to Siliguri at 11am. After 4 hrs of bus journey reached Siliguri bus stand in the evening and took an auto rickshaw to Njp Railway station. We Reached njp station at 6:00 pm and stayed overnight at the railway station waiting room. It was a terrible night at the railway station.The next day morning boarded the train to Kolkata jn. and our train was diverted from malda town as there was a bridge renovation. Delayed by 2 hours we reached Kolkata jn railway station at 8:30 pm had some biscuits,Cool drinks and booked an ola to airport to catch our flight next day morning.Slept at the airport overnight.
Woke up at 3:00 am had cappuccino, freshed up, charged our mobile phones.Had breakfast in the airport. It was time to check in,we checked in before 1 and half hour before our journey and killed time by roaming around the airport.It was time to board the flight. The flight took off at 10:40 from Netaji Subhash Chandra Bose international airport and reached Visakhapatnam airport at 12:10pm. That was the end of an amazing Sikkim tour. Happy traveling.