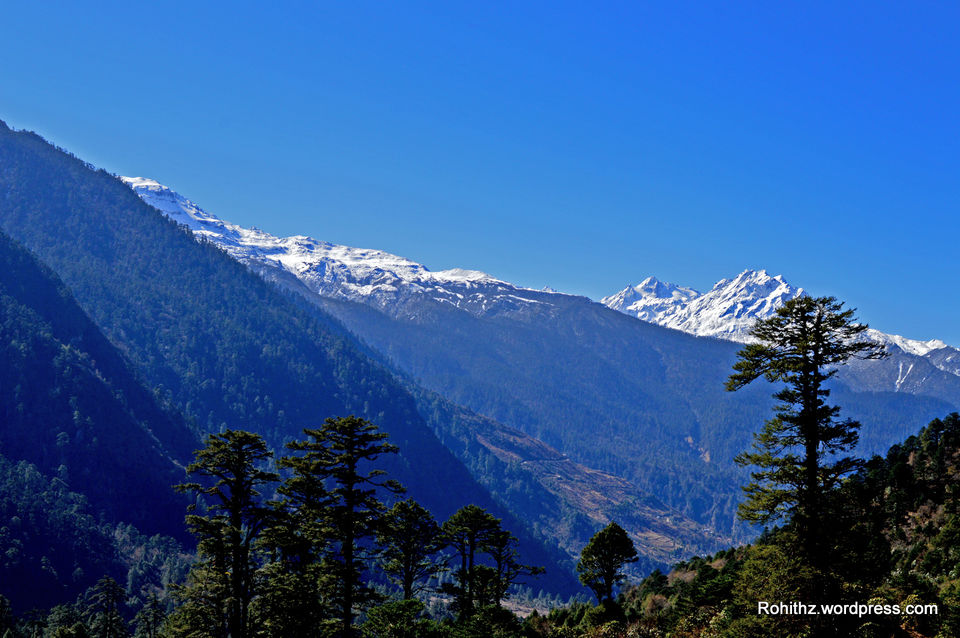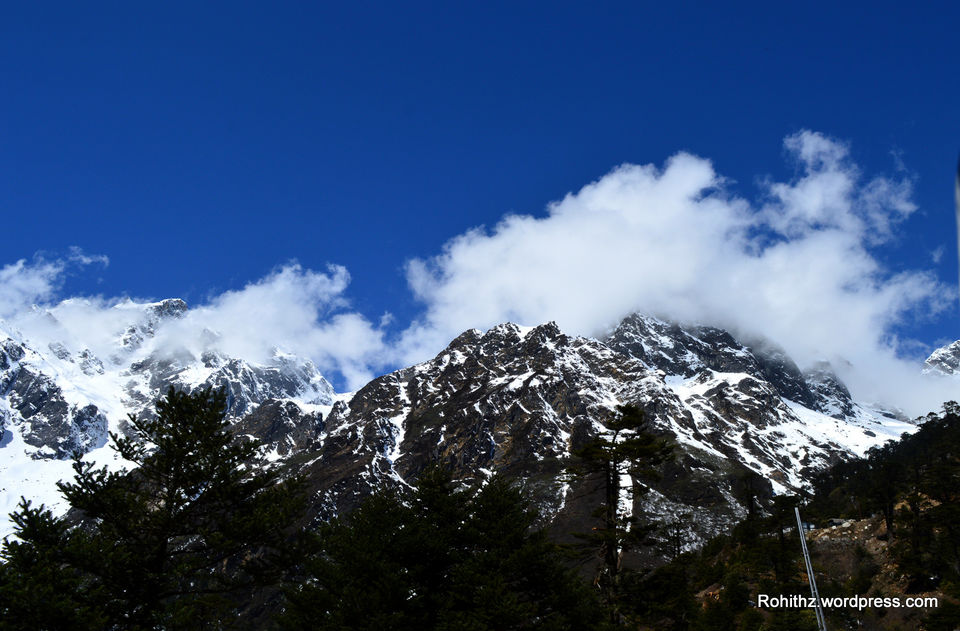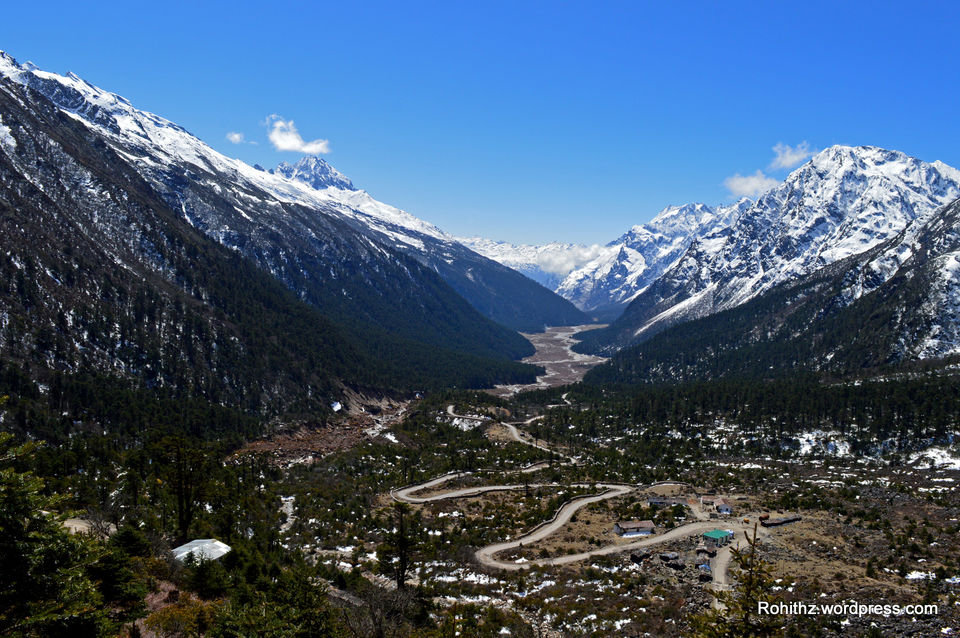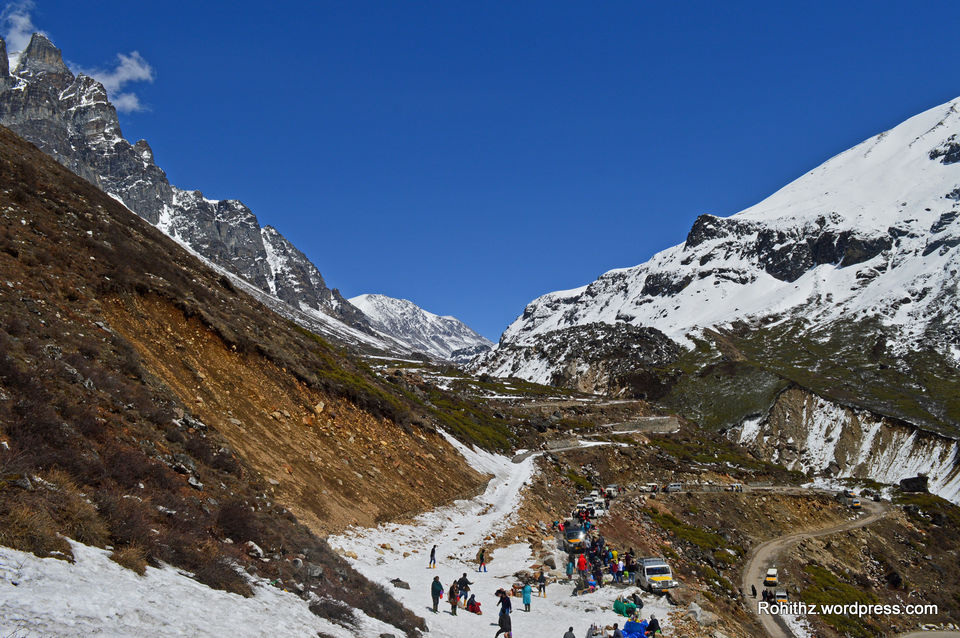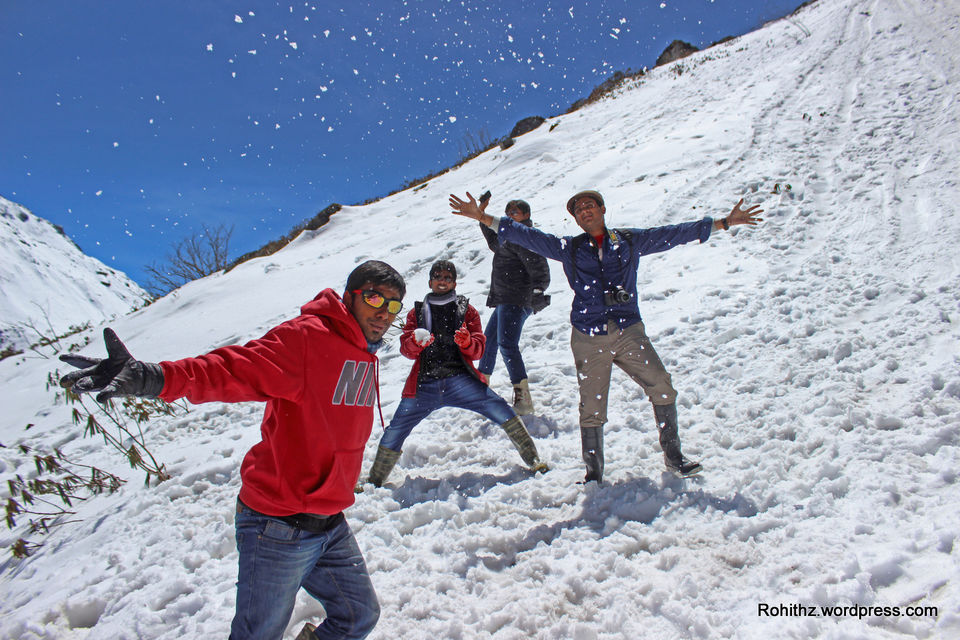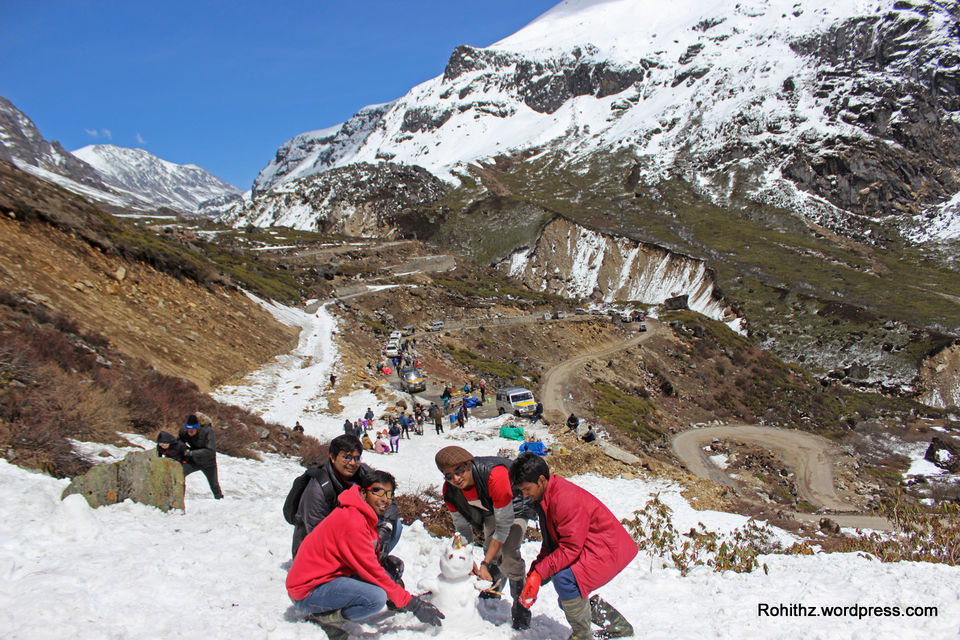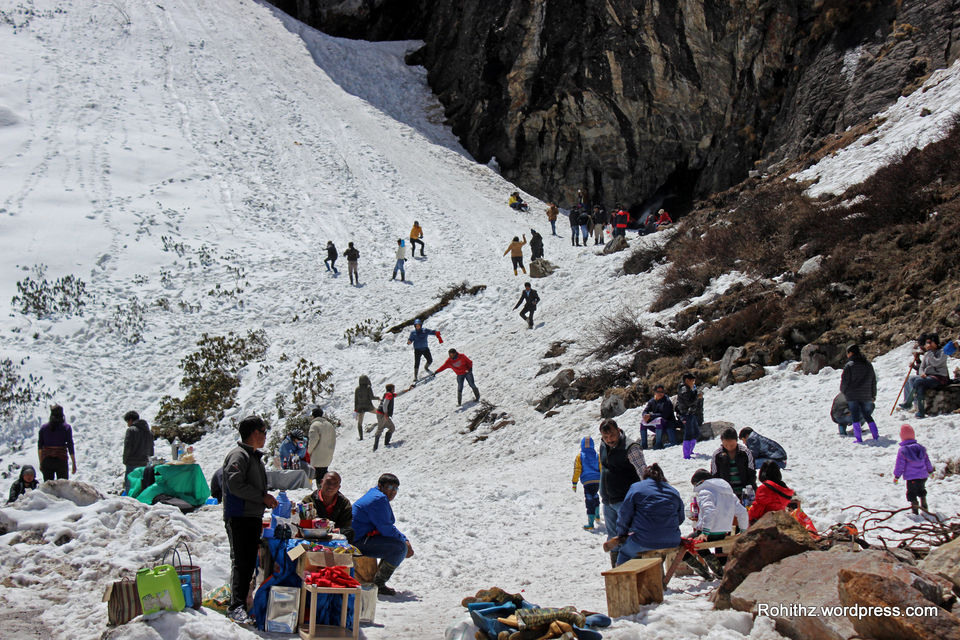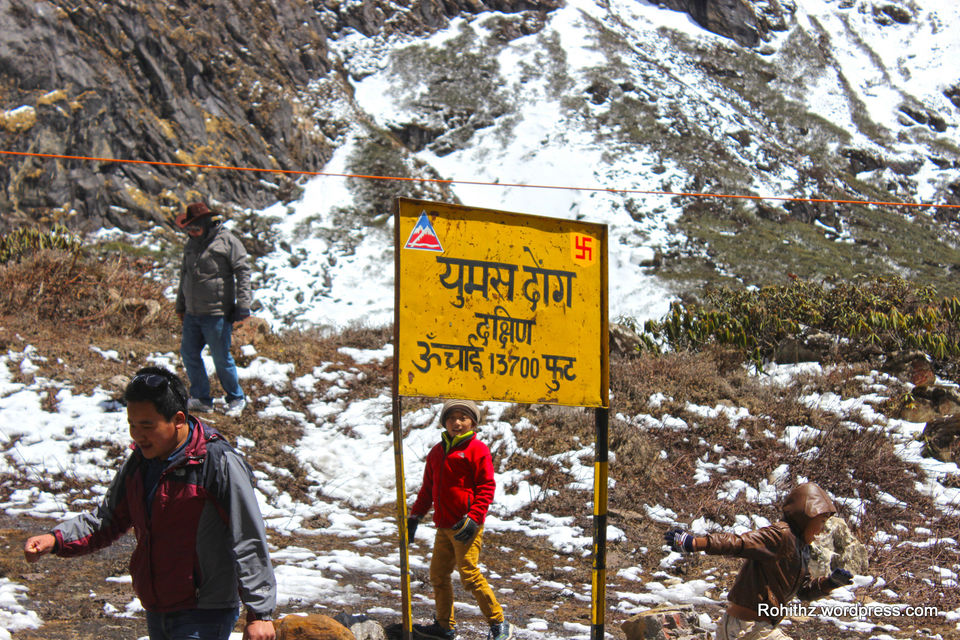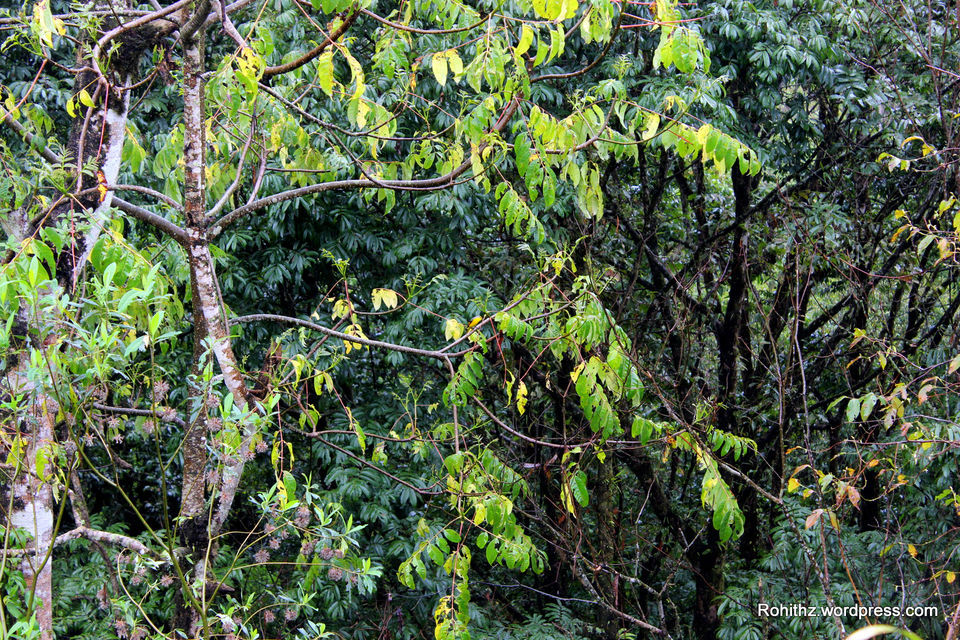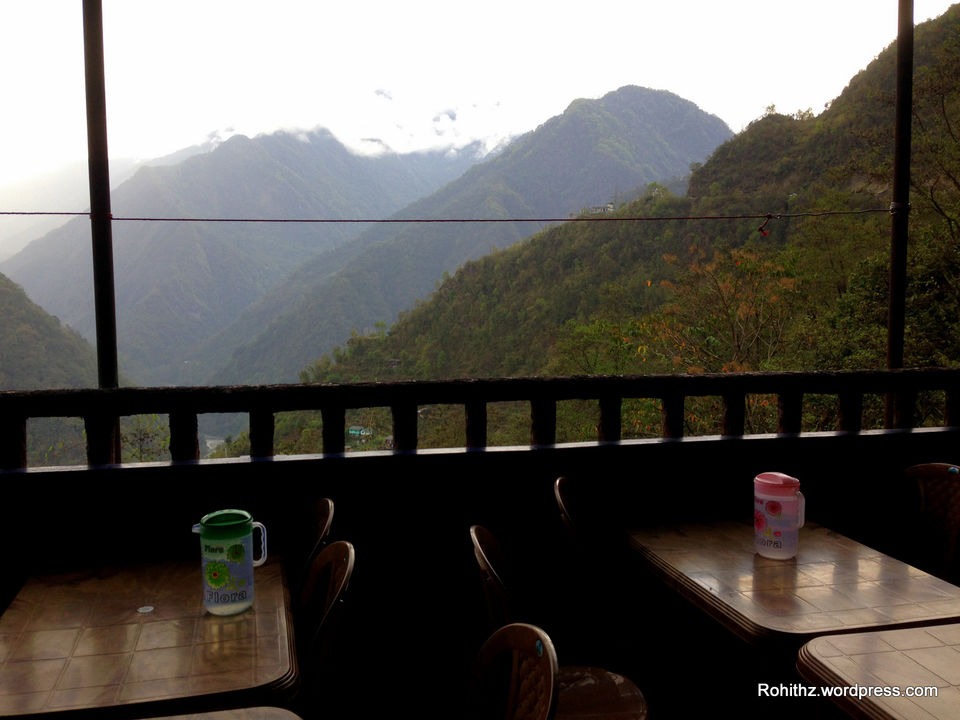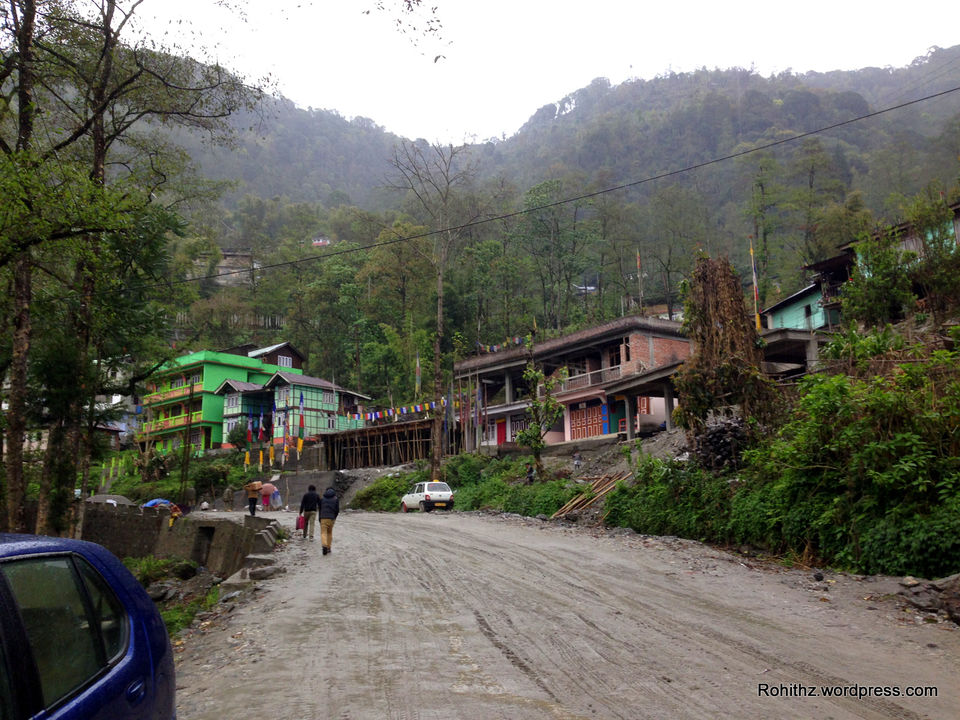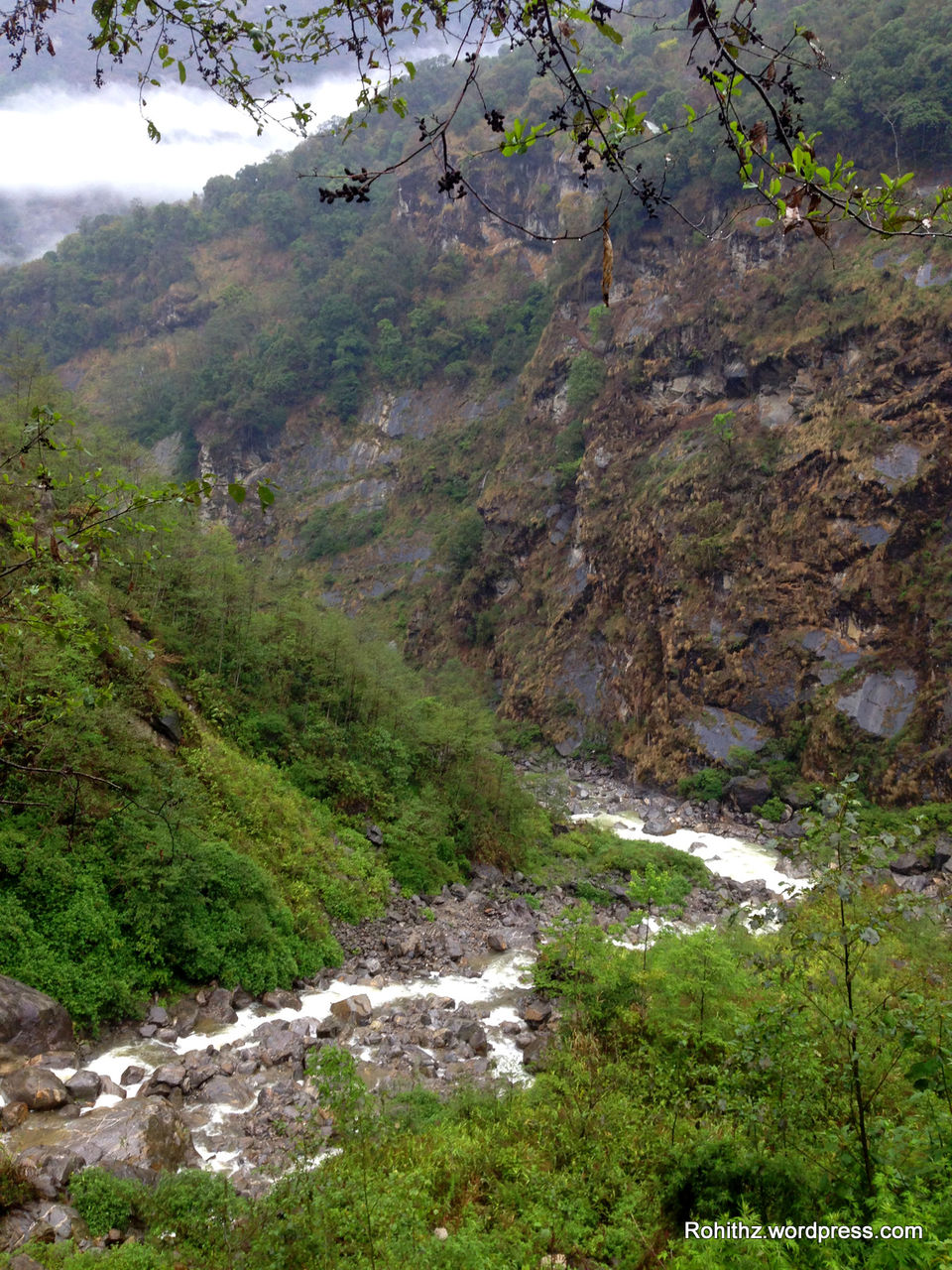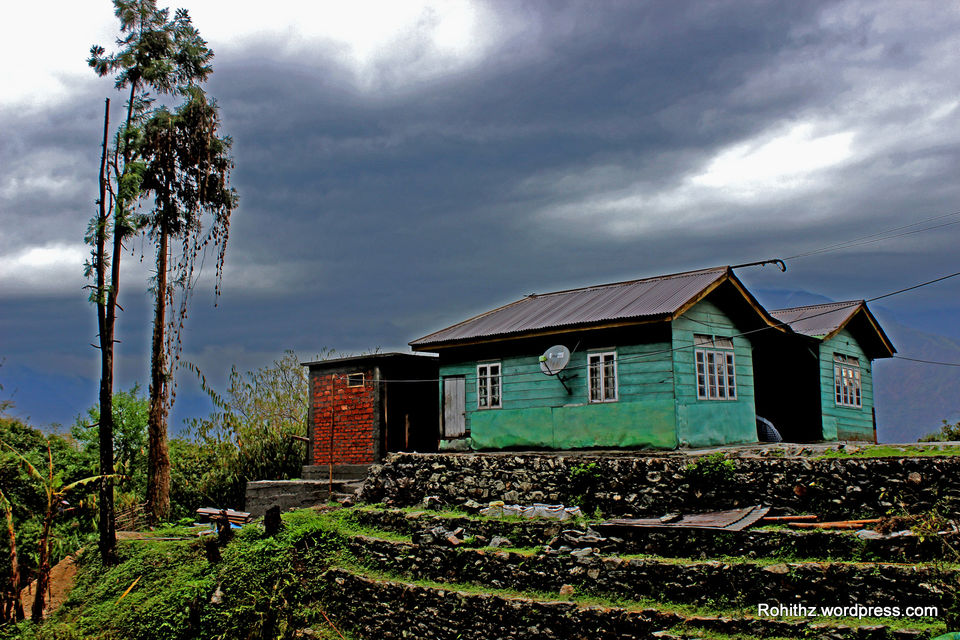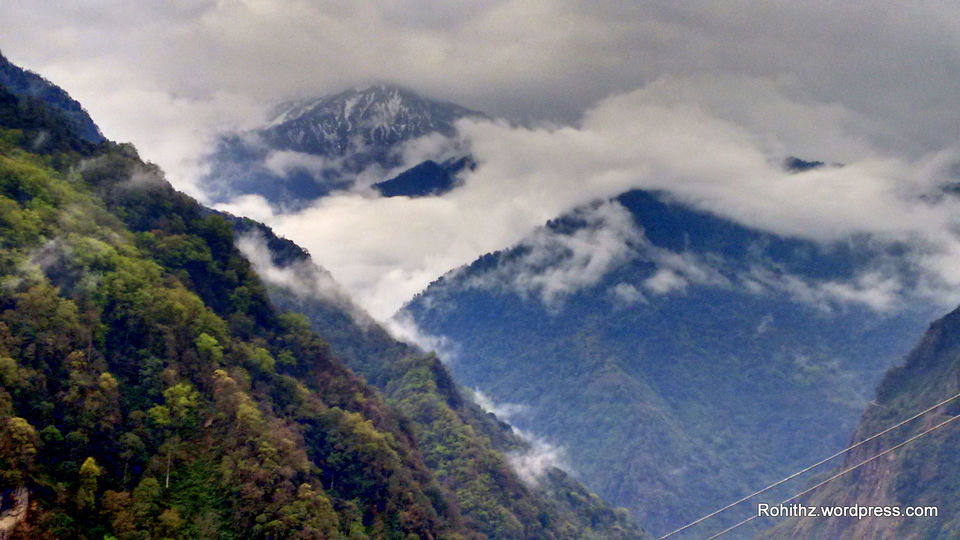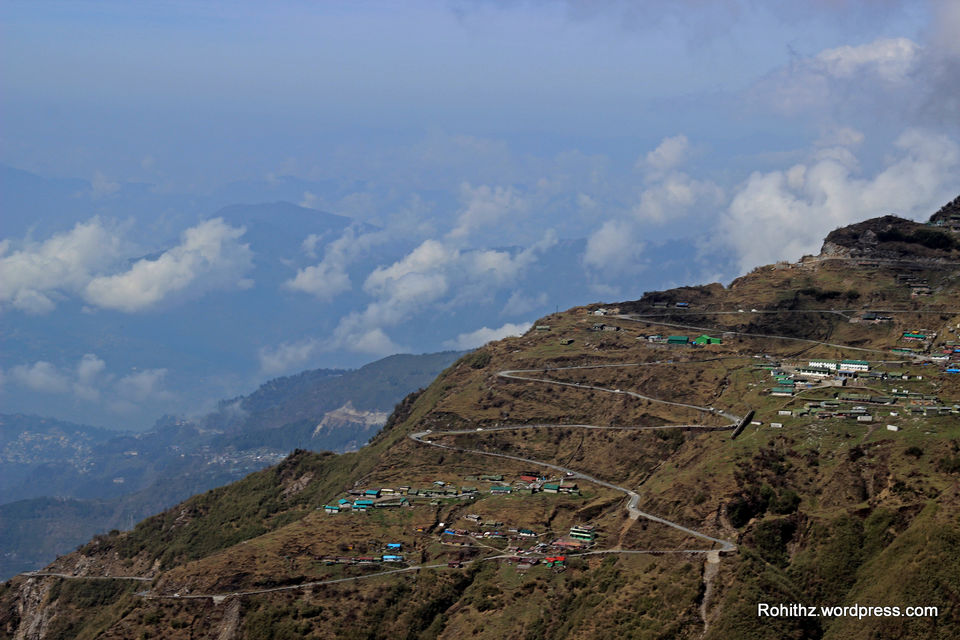 On 3rd of April, 2015, after a big party a day before in Gangtok, it was pretty hard for us to wake up the next morning. With great struggle, we finally woke up at around 7AM and got ready for the most exciting trip. We got ready and after having breakfast we headed for the taxi stand, (where the actual trip to North Sikkim starts) taking a taxi from our hotel in MG Marg for INR 150. Mr.Lahiri Ji was waiting for us at the taxi stand. We were supposed to start by 8:00 AM but we reached late. On reaching the stand he guided us to our car. The car driver was furious and started howling at us for being late. We planned to even the score during the journey :P. All were waiting for us. There was a Bengali couple along with us, waiting to start the most incredible journey to North Sikkim.
We departed at around 9:30 am in a Mahindra Bolero from Gangtok Taxi stand. Lachung is a very small town around 120 kms from Gangtok. It's at an altitude of 9600ft. We were informed, that we will get to see 3-4 view points during our journey from Gangtok to Lachung, however our driver Kanniah was nice enough to stop wherever we asked him to stop for sightseeing.
Our first stop of the day was at Seven Sister's waterfalls. These falls were adjacent to the road with a stream of water flowing down from the mountain top. We almost skipped many stops. We've seen many tourists who are being hurried by their drivers. But our driver was very patient and he never rushed us. So we had an amazing time. Because of his patience he made our journey itself, a destination. We had a quick stopover at Phodong for lunch. The food we had was delicious, with a backdrop of the beautiful and mighty Himalayas. We were served rice, Chicken, Pickles, Daal, Potato, some kind of beans and a piece of egg. We've never seen our friend Prashant eating like that before. He was going on eating,  he was unstoppable. After lunch, we headed towards Mangan (district headquarters) a few kms further to Mangan is Singhik viewpoint which offers a panoramic view of Mt.Kanchenjunga and Teestha Valley. Due to heavy fog, we didn't get a view of Kanchenjunga but the view of Teestha was priceless.  Moving ahead and we kept on gaining altitude and the sun rays were getting weaker and weaker, the temperature dipped rapidly. We reached Chungthang around 3:30 P.M. From Chungthang the road for Lachen and Lachung bifurcates. Lachen is approximately 30 kms from Chungthang and Lachung is around 23km. Our next stop was at Lachung for an overnight stay. We reached Lachung at around 4:30 PM, then we checked in at a hotel. It was pretty cold in Lachung village, the temperature was below zero degrees Celsius.
We could hear the icy winds roaring across the mountains. We were given a couple of rooms on the first floor of our hotel. Later on we went to capture the beauty of this Magnificent tiny village. We finished exploring the whole village in about an hour. After shooting some footages for our Video, we got back to the hotel. Our driver Kanniah took us to the Army Base. We never knew that going with him will be such a memorable experience. He almost knew every person in the village and even in the army. He took us to the Military Canteen. We bought some snacks and had a chat with the army men at the canteen. Luckily we met a soldier who could speak Telugu, who shared his life experiences and his love towards our nation. Photography is strictly prohibited so we couldn't click any pictures with him!! Soon after Kanniah was done with his work , we started from there, while returning we had a quick stopover at a small home, there we had local wine and chai !! After a while we got back to our hotel and had dinner. Back to bed!
Day 02:
We were supposed to start at 5:00am to see Yumthang valley. Unfortunately there is no geyser or hot water in the hotel. So had to freshen up with cold water. We were amazed to see the snow rugged mountains around our hotel. We didn't notice anything the day before because of the intense fog around us. It was our first sight of snow rugged mountains in Sikkim. Quite fascinating it was. Now I believe in 'Love at first sight." The Yumthang Valley is at an elevation of 3,564 metres and is a grazing pasture surrounded by the Himalayan mountains in the North Sikkim. It is popularly known as 'Valley of Flowers'. During the spring months(April-September), the area blooms with rhododendrons, primulas, poppies, iris and other flora. Even though we took this trip in April, we hardly found any flowers there. We missed seeing the real beauty of Yumthang. No one in our group was interested in visiting the hot springs in Yumthang. So we skipped it.
It was around 7 AM, we thought of extending our trip to Katao border and Zero Point. Generally both Katao border & Zero Point are not covered in the tour, but we negotiated with the driver to take us there. He charged 500 bucks per head and agreed to take us to those places. We reached Katao border at around 8:30 AM. We were warned by the Soldiers about the ferocious dogs. I am always afraid of dogs, so I was very cautious while going there.  On the other side of the gate, Photography is strictly prohibited. Finally, a quick hike on a cliff, we found a good place to capture the beauty of the peaks. Here we had a good conversation with Telugu speaking Aunties whom we met in Gangtok before. After enjoying and playing a lot with Snow, we left for Zeropoint at around 9:30 AM.
We arrived Yumesdeong famously known as zero-point, It wasn't so cold eventhough we were at an elevation of 13700 feet . And the view from here is breath taking and the joy we had while playing with the snow and making the snowman and snowwoman was priceless. Sunrays cascading on the Snowcapped mountains made it look like, as if it were made of gold. All those beautiful Mountains, lovely Snow, striking Sunlight and clear blue Skies..Oh God, this is what I am looking for. Going to Mountains is not an adventure, Going to Mountains is finding Happiness. Thank you god for making my life more meaningful by taking me to these mountains. Then we headed back to Lachung. At around 1:00PM, we reached our Hotel in Lachung again, after having lunch and freshening up, we departed to Gangtok at around 2:30 PM and reached back at 8:00pm.
 Tips from my perspective:
Initially we paid for 3D/2N – Lachen – Gurudongmar Lake & Lachung – Yumthung Valley. But due to heavy rains and landslides the road to Gurdongmar lake was blocked. So we got our money refunded. Then we changed it to a 2D/1N – Lachung with Yumthung Valley.
It is mandatory to take a Travel Agency to visit North Sikkim.
Permits, Food and accommodation everything will be taken care by the travel agents.
If you are planning a trip to Sikkim, Don't miss North Sikkim..