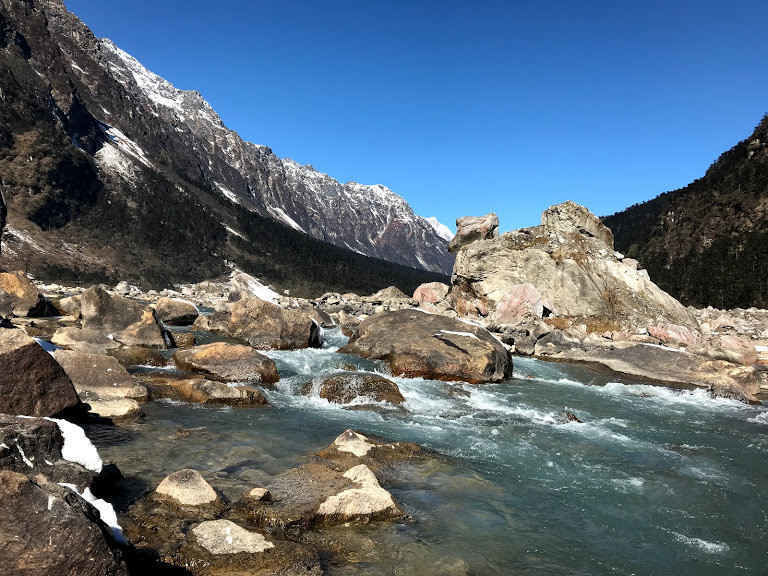 Hey Travelers, I am going to share my first ever solo travel experience with all of you. Guess what, I opted for Sikkim. It was the month of December, kind of vacations time and I needed a break from the ordinary routine. I called up my girl's gang to make some backpacking plans and unfortunately, no one turned up for such a sudden travel plan.
After a couple of hours, I thought about the North East and thus Sikkim triggered. I told my family about the plan and put across the pros and cons of my travel and somehow the pros outweighed the cons and they agreed. I finally decided to explore Sikkim as a solo traveler.
Immediately, I started browsing the air tickets and I got one for the coming week, though the airfare was a bit on the higher side since it was kind of rush booking. Without looking at the itinerary, I booked my air tickets from Bangalore to Bagdogra (Since direct connecting flights to Sikkim were quite expensive and beyond my budget). I wanted to take at least one week off from work so I booked the tickets accordingly. The first big task was done. Then I started my research about Sikkim as a state and a travel destination. My research revolved around:
1. Sikkim weather
2. Geographic & map information
3. Trip itinerary & permit requirements
4. Interstate & Intrastate Transportation
5. People & culture
6. Hotels, local cuisines and so on
Since I love the winter mode always, the first point was a clear check for me and my travel plan and dates matched exactly. So here is the thing to consider, if you love winters, December 1st week to 2nd week is a great time to see snow wonders in Sikkim. One glimpse of it:
You got to carry layers of woolens rather than just one heavy winter wear because the altitude change and small treks may make you feel warmer at fewer points so better to do layering to enjoy the magical experience of snow-capped mountains & chilling weather.
The next important thing to understand is Sikkim's geographical coverage and maps because Sikkim is big and there are a lot of things to see and experience here. So, if you are following a one-week itinerary, please check the map and tick mark the tourist spots which you would like to cover. The geographical information will give you a clear picture and guideline to plan your itinerary. After my research, I decided to visit North Sikkim and planned the itinerary accordingly. My itinerary looked something like below:
Bangalore-Bagdogra-Gangtok-Lachen-Gurudongmar lake-Lachung-Yumthang Valley-Gangtok
Day 1: Fly to Bagdogra Airport from Bangalore. Post-arrival at Bagdogra around 3:00 PM, I took Wizzride cab (Cab Transportation Website run by Sikkim government). These cabs run from Bagdogra airport to Gangtok, for which you need to make an advance booking as per your arrival timing in Bagdogra. Please note if you are traveling in a group, you can book for a personal cab as well, but if you are traveling solo, the best thing is to book a shared ride from this website. I reached Gangtok around 7:30 PM & checked in to my hotel. I had already booked a treebo in M. G. Road itself since it was more accessible in terms of traveling around the city. And it's a hot spot for shopping, Tibetan food and so on.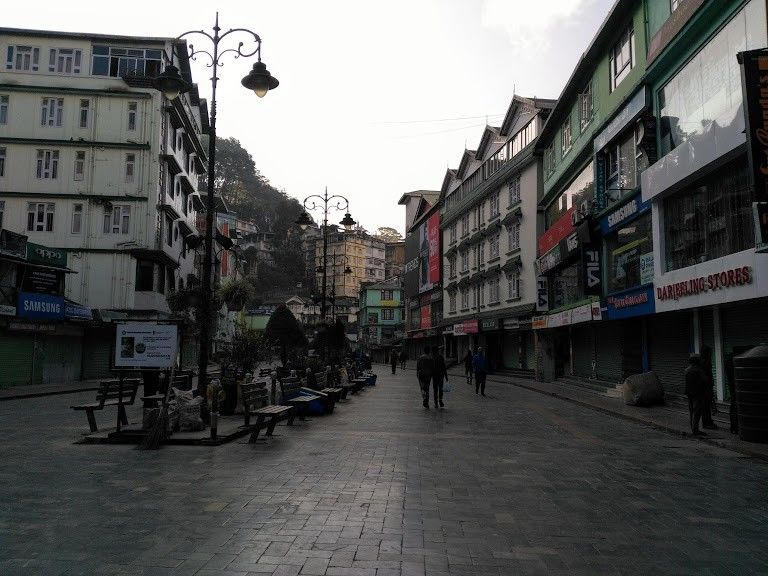 Day 2: Because of proximity to China and Tibet Border, Inner Line Permits are required to visit North Sikkim. Indians can visit Gurudongmar Lake while foreigners are restricted till Chopta Valley and Yumthang Valley. I had taken my permits in advance through my hotel owner's network. But if you are staying in Gangtok the next day as well then you can speak to any of the tour operators in M. G. Road and they can arrange the permits once you submit your Aadhar, Pan card and passport size photographs (Please keep at least 5-6 photographs). I would rather suggest getting it done before you reach so that you will not have to face any hassle. You can also go to the tourist department and get permits from there after submitting your documents. I started my north Sikkim trip early morning from Gangtok via a tour operator's package which included transportation, stay, food and sightseeing. It was a jeep which accommodated around 10 people.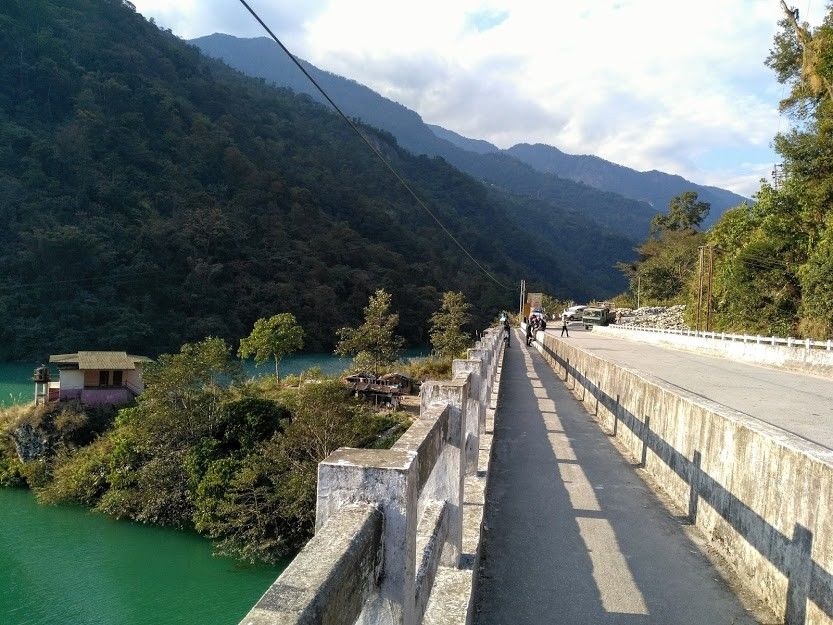 We started our trip from Gangtok towards Lachen. On the way, the driver stopped for lunch. The calmest ever Teesta river and Kanchenjunga ranges were my best friends during the whole journey. We reached Lachen in the evening around 6:45 PM which is kind of night in Sikkim, as the day passes very quickly.
The mesmerizing beauty of the whole stretch of Lachen was an absolute thrill for a first-time solo traveler like me.
A ride amidst the Himalayas in moonlight, no wonder Sikkim is incredible, can never forget this experience.
Finally, I started seeing snow around me. Ohh yes, its Lachen - A tiny & beautiful village in Sikkim - located on an altitude of 8838 ft. I checked in to my hotel room and had super yummy & hot local dinner served by amazing hosts/hotel owners. Post dinner, we all came out and walked around the street under the stars. The tiny village was gleaming and looked the most beautiful ever. After experiencing it, I came back to my hotel room and took a good night's sleep for the next day's adventure.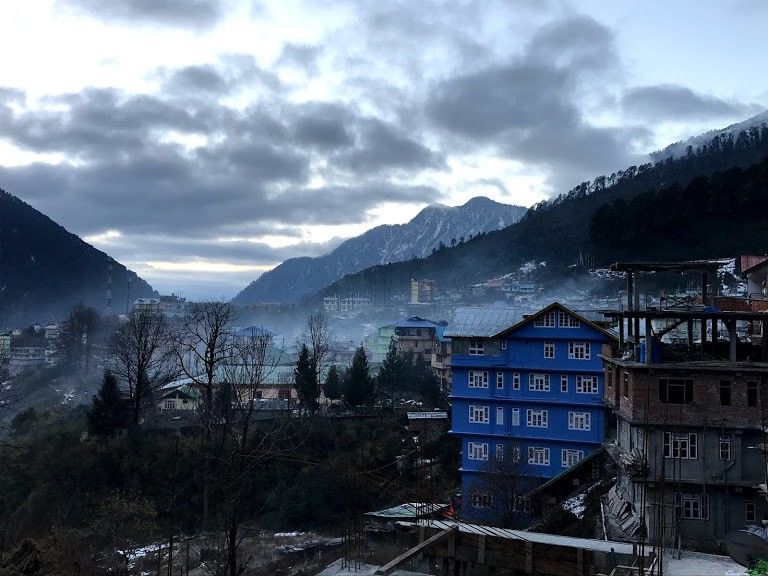 Day 3: We started our excursion for "Gurudongmar Lake" which is like truly a heaven on earth. The trip began around 5:45 AM, though it's advisable to start a bit early to get acclimatized to the weather and exit early (before 12:00 PM) since the weather is quite unpredictable here. The road journey from Lachen to Gurudongmar is a true adventure and it passes through snow-capped Himalayan ranges. The Kanchenjunga ranges were shining like an amber gold crown above the white snow-capped mountains during sunrise.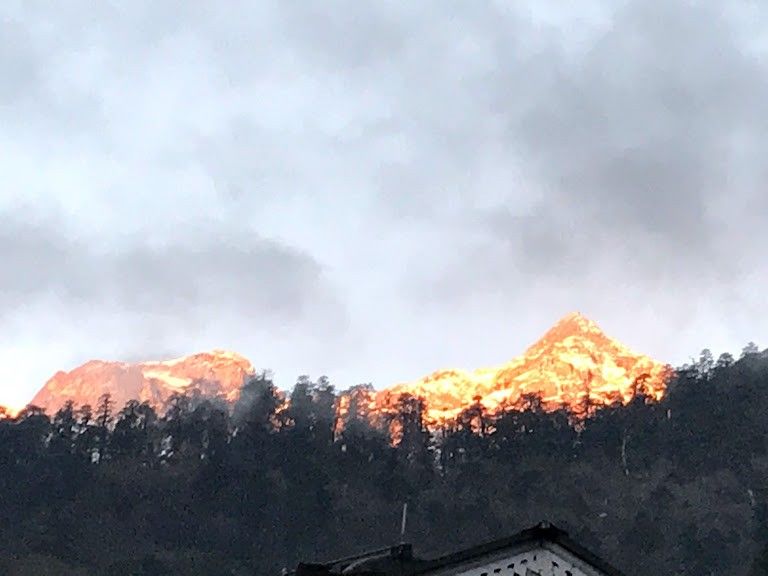 Finally, we are about to reach Gurudongmar Lake - one of the highest lakes in the world and in India, located at an altitude of 17,800 Ft. It is considered sacred by Buddhists, Sikhs, and Hindus. It is believed that the lake was blessed by Guru Nanak while returning from Tibet and thus one part of the lake which was touched by Nanak's stick, never gets frozen even when the entire lake is frozen during peak winters. Folks, please make sure you do a research about snow falls in Gurudongmar area if you are visiting in winters, in mid-December you might find heavy snowfalls and it restricts you visiting the lake area. After almost 3 hours of journey, finally, I was amidst heavy snow-capped mountains, at an altitude of 15500 ft. We took a break and enjoyed the scenic panorama near the army check post. One sad part about our trip was that we could not see the lake as after 16500 ft. it was heavy snowfall and the roads were blocked. But nevertheless, it was the best beauty I have ever experienced to date. We did small hiking and reached somewhat closer to the lake area and this view took my heart and soul. It was mesmerizing – the most beautiful place I have ever seen in my life until now. This is how the view looked like:
Finally, we returned from Gurudongmar and headed back towards our hotel in Lachen. After having lunch in the hotel, we were advised to relax for some time and then start our excursion for Lachung around 3:00 PM. It took almost 3-3.5 hours to reach Lachung. We checked in to our hotel room around 7:00 PM and after settling in the rooms, had dinner and slept off as we had to start quite early next morning to view the scenic sunrise in Yumthang Valley.
Day-4: After a freezing cold night's sleep, I woke up around 5 AM and layered up my woolens for the spectacular Yumthang Valley and Zero Point. You need to start for the Yumthang Valley trip as early as possible if you want to see the beautiful sunrise which is kind of unique and very serene. The sunrise view touched my soul with warm contentment and spark. On the way, we stopped for tea and Maggie which is kind of staple food in Sikkim. And the combination of freezing winter and hot soupy Maggie was total bliss. After having our second course of breakfast, we headed back towards Yumthang Valley and reached amidst snow-capped mountains which were complemented by the river. The road from Lachung to Yumthang valley is spectacular. Yumthang valley looks beautiful in summer as well, as it's blossomed with flowers which eventually gets covered with snow in winter. After spending some relaxing yet freezing time in Yumthang Valley, we started for zero point - after which the Indian civilization ends. The driver may charge some extra amount for Zero Point as it's the border of India & China but it's worth it. After spending some time in Zero Point, we started heading back to Lachung.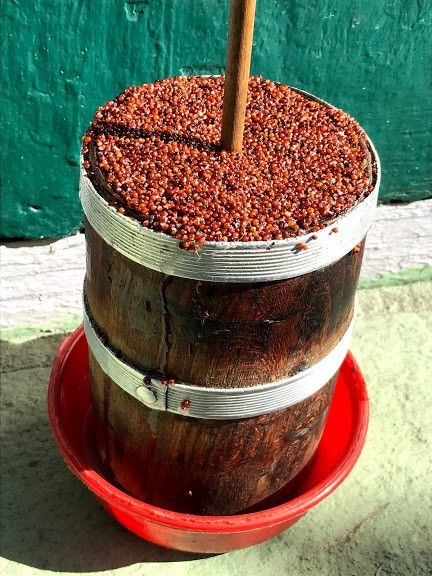 While coming, on the way we stopped and tried the special beverage called "Chhang - Prepared with millets and warm water" which is very popular in Sikkim. And you must try if you ever visit Sikkim. It's a special Sikkimese drink which is kind of savior to beat the freezing cold. After drinking Chhang and spending some incredible time with local people of Sikkim, we were dropped to our hotel in Lachung for lunch. Post lunch, we started to pack up and head back towards Gangtok. We reached Gangtok around 7:00 PM at the same point where we started our journey. I booked a taxi till my hotel (same Treebo hotel where I stayed on day 1st in Gangtok). Since It was quite a late night, I just had hot dumplings in dinner (ordered from MG Road, believe me, they were super delicious) and then finally slept off to relax.
Day-5: As rightly said, the worst part of travel is when it's nearing to end. This was my last day in Gangtok, Sikkim and I wanted to make most of it. Therefore, I thought of starting off monasteries tour around Gangtok, as you can't miss the beautiful Tibetan monasteries of Sikkim. They are just too marvelous. I took a taxi for Enchey monastery in Gangtok which was about 3-3.5 KMs from the hotel. This is how this Monastery looked like: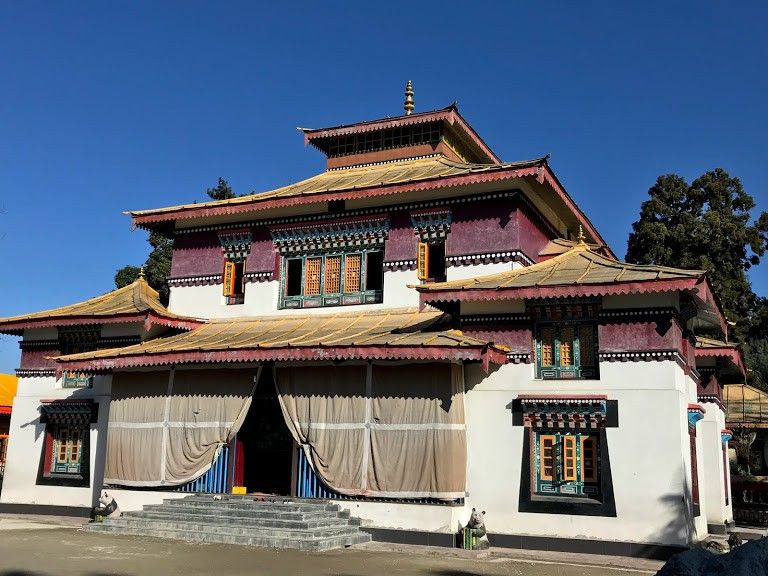 Isn't it gorgeous? It was absolute bliss to spend such a peaceful time here. After spending almost 30-40 minutes in Enchey monastery, I decided to walk and explore the city instead of hiring a taxi and I was so happy about my decision. While walking down, I asked local people about other monasteries in and around and I got to know about one place, which was hardly 200 meters down the road. I followed the navigation guide offered by Sikkim localities and reached to this gorgeous monastery. So, this is my suggestion guys, don't always just look for a tourist spot which is well known and published. Explore and you may find something exceptional.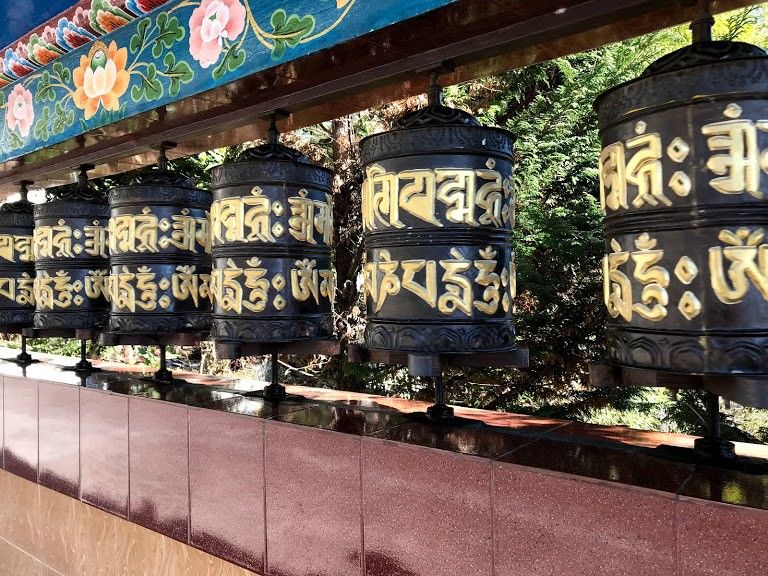 After visiting these monasteries around the city, I spotted some amazing craft shops down the road. I entered in one of them and bought some Feng Sui sets for my family and relatives, as it could be the best gift you can give to anyone after visiting Sikkim.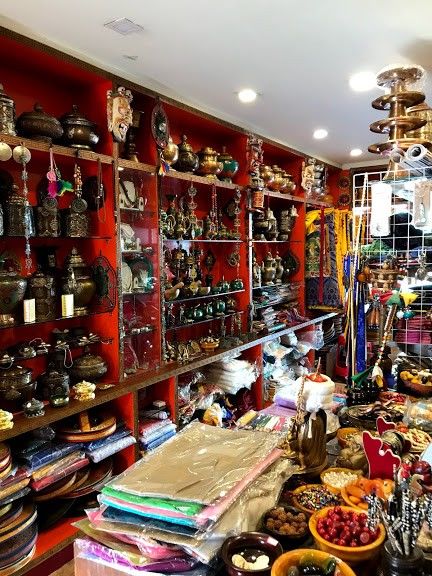 After shopping from the crafts store, I headed back towards MG Road and did some woolen's shopping. After a refreshing visit of monasteries and shopping, I decided to delight myself with some Tibetan style food and thus headed to "Taste of Tibet" which is in MG Road itself. After having amazing Tibetan food, I returned to the hotel as I had to check out the same day afternoon.
Sikkim is a beautiful state and one should definitely have it in their bucket list.There are a lot of trekking places as well in Sikkim, if you are planning to go for an adventurous trip.
And, there is so much left to talk about Sikkim's beauty. I will come up with my next blog on north-east travel guide soon. Meanwhile, stay tuned & happy traveling!
Frequent searches leading to this page:-
sikkim gangtok darjeeling package, gangtok sightseeing tour, gangtok tour plan for 3 days, veena world darjeeling gangtok, darjeeling gangtok pelling tour, gangtok darjeeling tourism, Gangtok sikkim tour plan, local tour operators in gangtok, darjeeling to pelling to gangtok, gangtok package tour from kolkata price, oyo gangtok package, gangtok tour itinerary