It was the time where you hear Bali everywhere and from everyone. Most of my friends, colleagues have been to Bali and suggested the place. So I booked my trip to Bali and at the end, I have felt it as overrated place after 5 days of stay in Bali.
Of course I have enjoyed Bali. It's not that I hate Bali. But I have felt it as overrated place.
Bali is very much hyped tourist destination, which has instilled me so much of expectations and these expectations has led me to disappointment.
Bali has everything mountains, beaches, temples and mainly the architecture was jaw-dropping. But to have fruitful trip you must be aware of everything, pros as well as cons. Everyone knows about pros of Bali. So I have listed some cons of Bali so you will be completely prepared for your trip.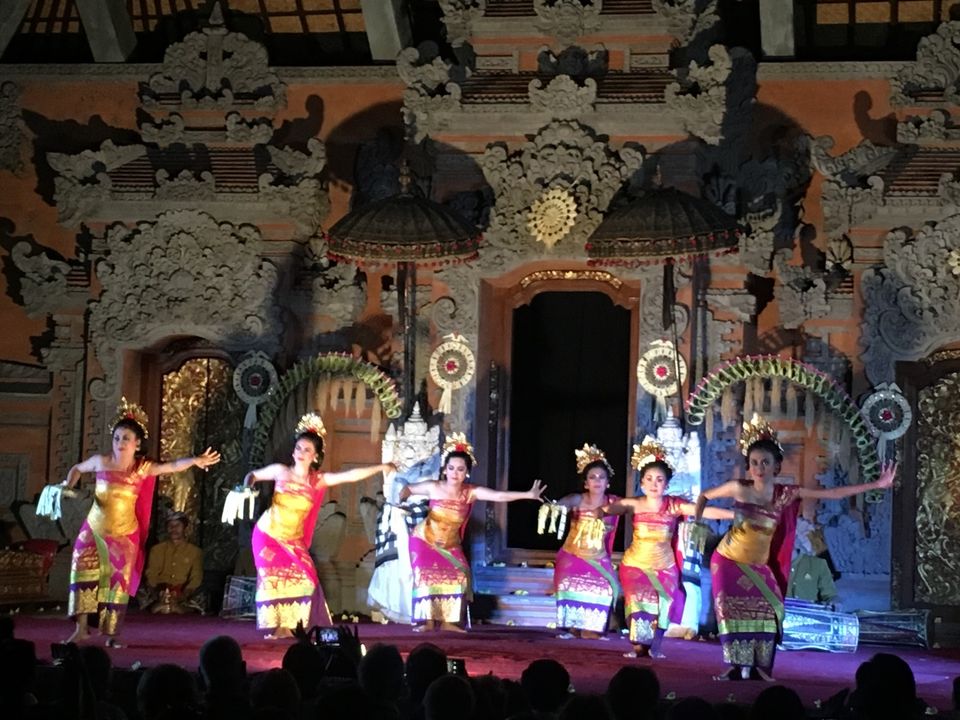 PS: I will not give my day wise itinerary of Bali here as this post majorly focuses on why Bali is overrated for me.

Kuta beach
Kuta beach is the top one when you search for most visited beaches in Bali. Also every one recommends you to visit Kuta beach as it showcases Balinese culture. It is also known as sunset beach.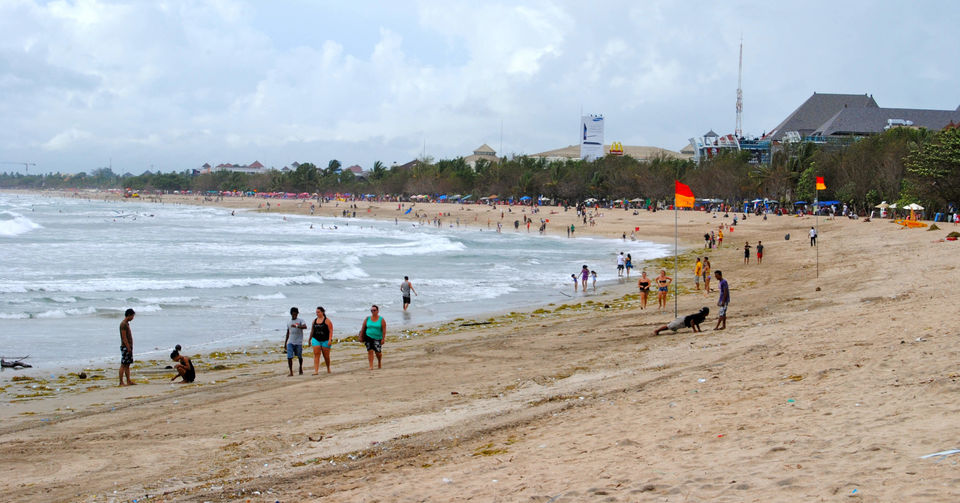 The first look of Kuta beach made me feel if I was at the right place. Sadly, Kuta beach was our first place to visit after reaching Bali. The beach is full of crowd with lots of trash every where. Also all the restaurants in that area are very costly. Even shopping is not recommended as souvenirs are costly in Kuta.
We stayed near Kuta as we are unkown of this fact. As we rented a two wheeler it has helped us a lot to roam around the city despite of staying near Kuta.
Trash season
There is this new season in Bali known as 'trash season', and very less knew this. It lasts from December to March. If you are in Bali at that time, I advise not to go to southern beaches. You will not find anything apart from trash and debris everywhere. At this period, the winds from the ocean makes garbage to settle on the beaches.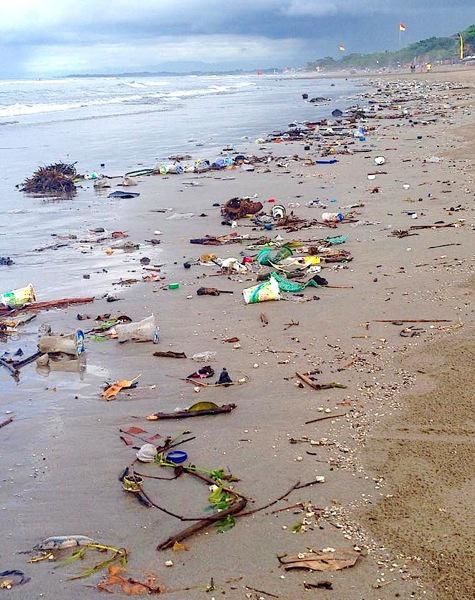 Indirect costs involved in visiting temples
Whichever temple you visit in Bali, you are not allowed to go inside to pray to the god. It's just to go and click some pics. There is no entry fee but indirectly they will loot you by asking you to buy/rent the sarong (as sarong is a must to enter temple). Mind it, buying it one time will not be enough, because you can't enter with your own sarong. We have visited 5 temples in Bali and we have to buy/rent it for 5 times (also you will feel like buying is better than renting looking at the price).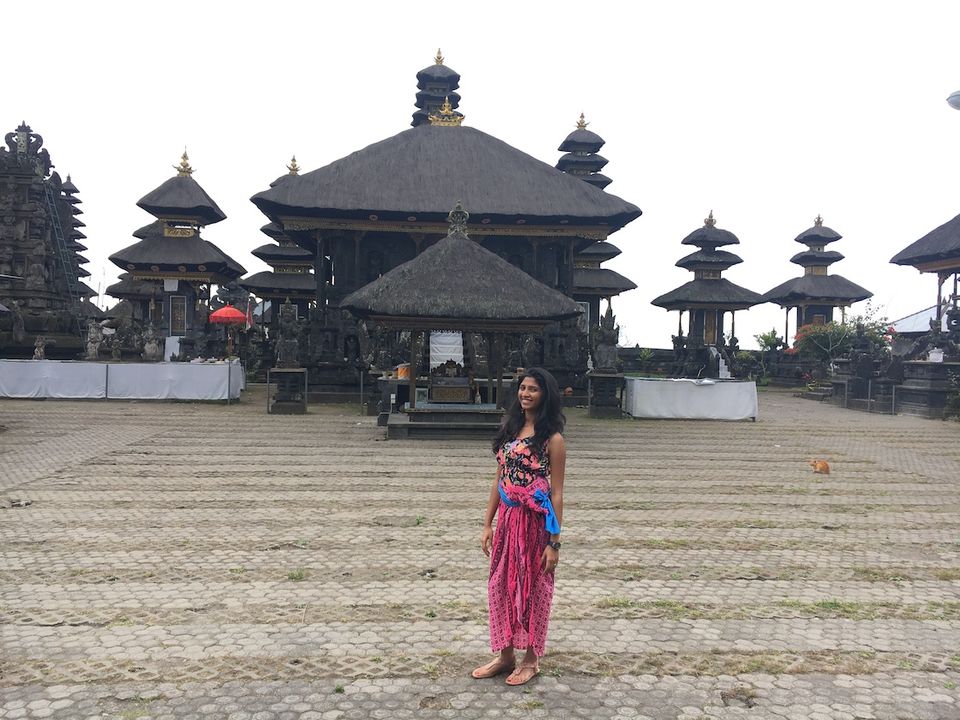 Monkeys are surely not your friends here
You will feel like Bali is filled with monkeys. You will find monkeys everywhere - near temples, on roads etc. They also had a specific monkey forest. Looking at those monkeys you might feel like pets and clicking pics with them. But they are not as friendly as you. They will grab whatever food you have in your hand. I have seen this in Uluwatu temple. Monkeys has grabbed the chip packets from a couple.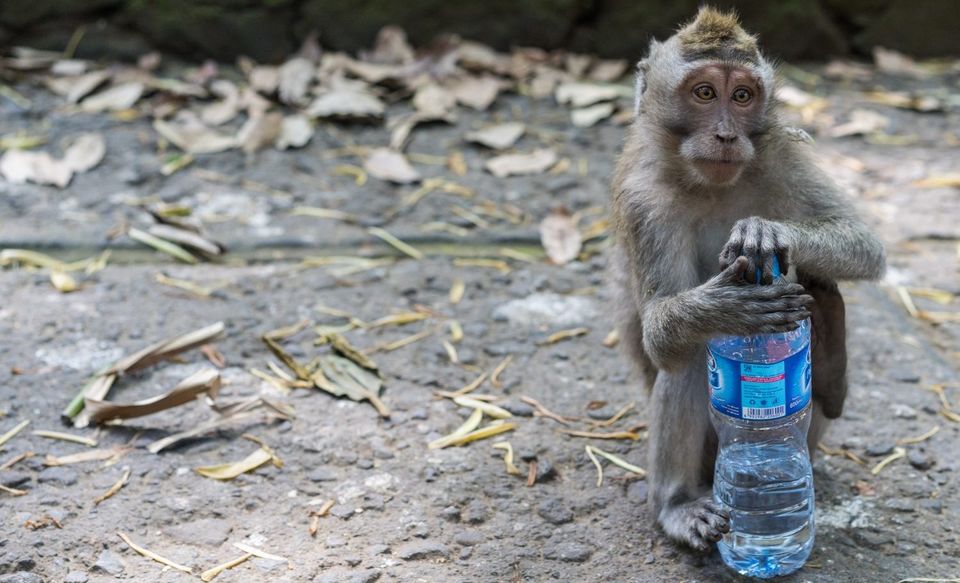 Unpredictable weather
Weather here is very much unpredictable. It was raining half of the times during my stay. We had to halt at many places because of the rain and so missed on visiting some places (as we were roaming on two wheeler). It's suggested to carry rain pocho/ umbrellas every time wherever you go in Bali.
Skill varies a lot and so is the cost
Bali is famous varies skills like painting and wood carving. On the way to mount Batur, we found many small local shops carving wood into beautiful sculptures. We wanted to purchase one but the price they are quoting are drastically different from shop to shop. One should have great skill to bargain else you will be disappointed end of the day.
Rice fields
Every one suggested me to visit Tegalang rice fields in Bali. I was in so much expectation before visiting the place. But I was surprised after reaching the place and looking at the fields. I was in the thought why these many people came to look at these fields.
May be I felt this way because, I had grown up looking at the farming, rice fields, tea estates and coffee plantations everywhere in India. So comparing back to your native, you will it as nothing.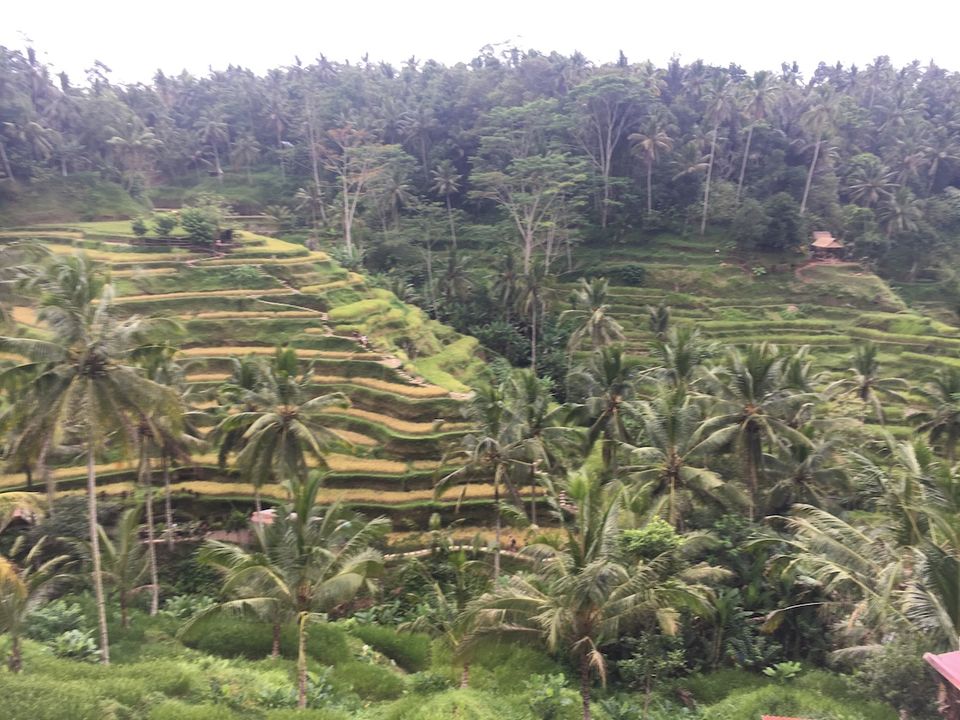 Diving places
There are many famous diving places like Manta point, crystal bay etc in Bali. We have enquired many diving centres. You will not get proper information like when it will be open, if its in operation. So we have decided to Scuba dive in Bangkok which was our next destination.
Keep these points in mind before you pack to Bali to have fruitful trip.