The much-needed vacation was on. This time it was BALI - The LAND OF GODS!!! Me and my husband were all prepped up to go for our long-awaited holiday. Long awaited holiday because we have been discussing about going to bali from even before the wedding. After a sumptuous meal at the Bangalore airport lounge (credits to the HDFC credit card for offering free lounge access), we started off our journey. When we reached Bali, it was late in the afternoon. We went roaming around our villa, and to our surprise found out that the we were in the heart of the Seminyak. We did a lot of research as to should we book a package or roam around just by ourselves. Since all our trips have been mostly packages, we wanted to try something new. So, we just went with a blank plan. Our idea was to figure out the other things when we reach there. We just had a list of places, that we would want to visit. But our bet proved fruitful as we saw a lot more places with a way lesser price against those packages. So here are some things that might be useful for you when you venture out by yourself to bali.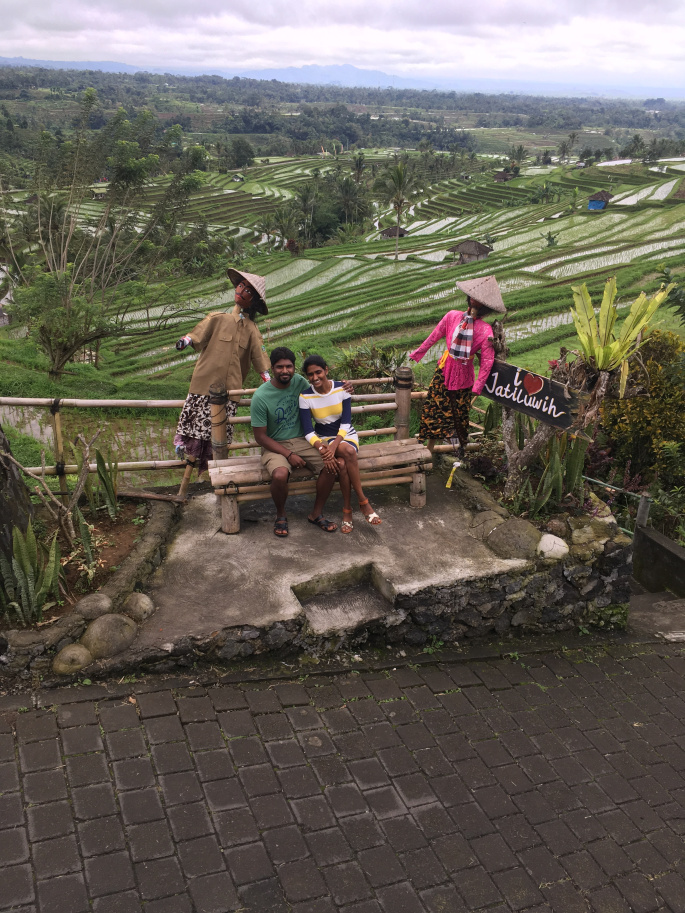 First thing first, don't always fall for the resorts. Try to check out Airbnb. We can get the same place at a very lesser price compared to the resorts.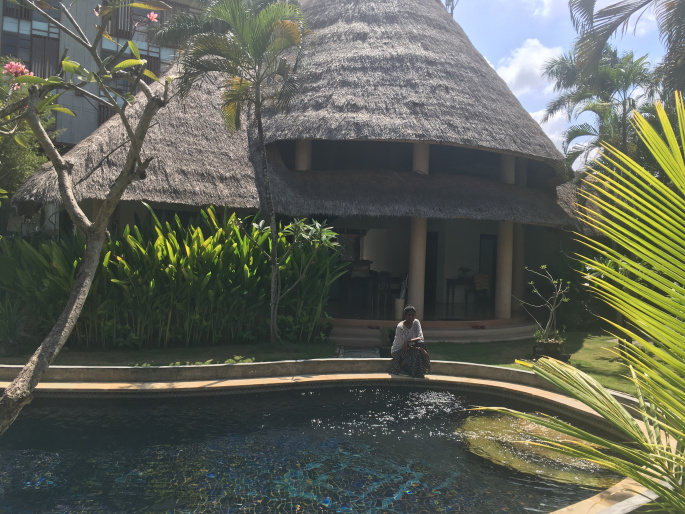 Unlike what zillions of websites are suggesting, avoid going to Tanah lot for the sunset. You are going to be stuck up in traffic forever. Instead head to Uluwatu. Uluwatu would be comparatively less crowded than tanah lot. The cliff and the sunset would make anyone fall in love with it. Beware of your glasses as the monkeys in uluwatu are fond of glasses. Try to be there in the tanah lot in the morning. It is much calmer and more beautiful.
The next one in our list is the Ulun Danu Bretan temple or lake bretan is a breath-taking place. The pristine water, the surrounding mountains and the beauty of the temple would awe you by all means.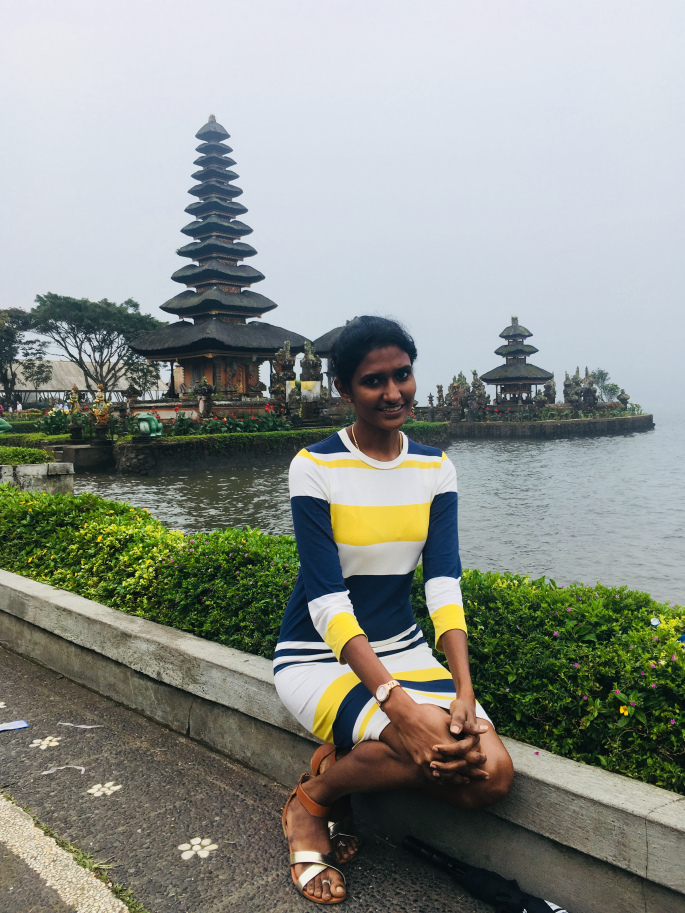 The websites would direct you to go sekumpul waterfall. But equally good is Nung Nung waterfall. So skip the crowd and head to nung nung waterfall, which would be nearer, distance wise as well.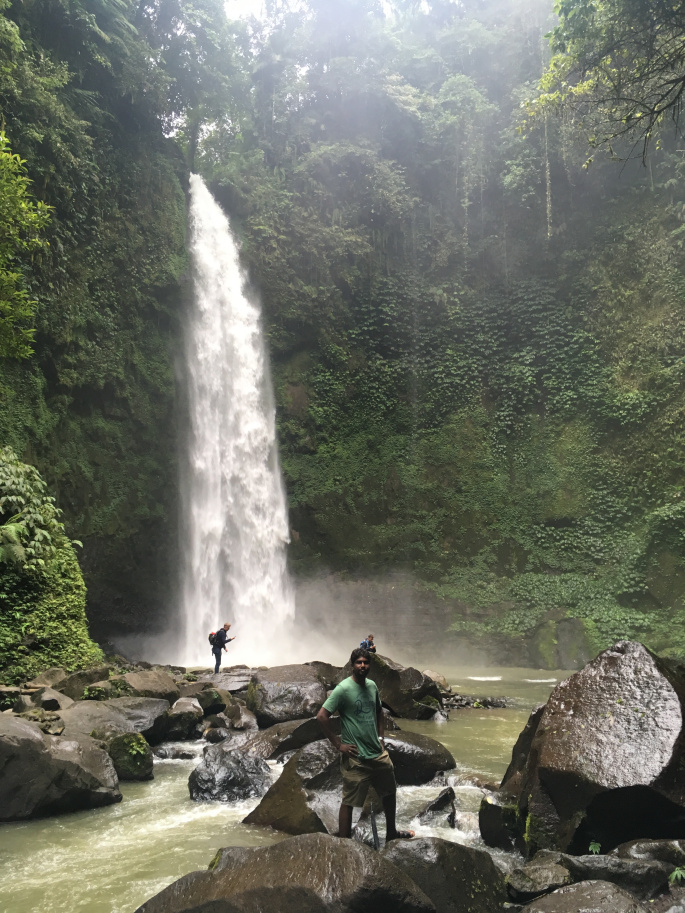 If you haven't tried rafting, Ayung river is a good place for someone trying it for the first time. The rapids are not that great, but you will be lost in the beauty of river surrounded by small hills. The 10 km raft is worth for its sheer beauty.
Pura tirtha empul is their version of our Ganga. The saying goes that the holy water is set to relieve you of worries and sins. If you would want to take a dip at the Pura tirtha empul temple, then make sure that you take a sarong with you. Otherwise you wouldn't be allowed to enter the holy water.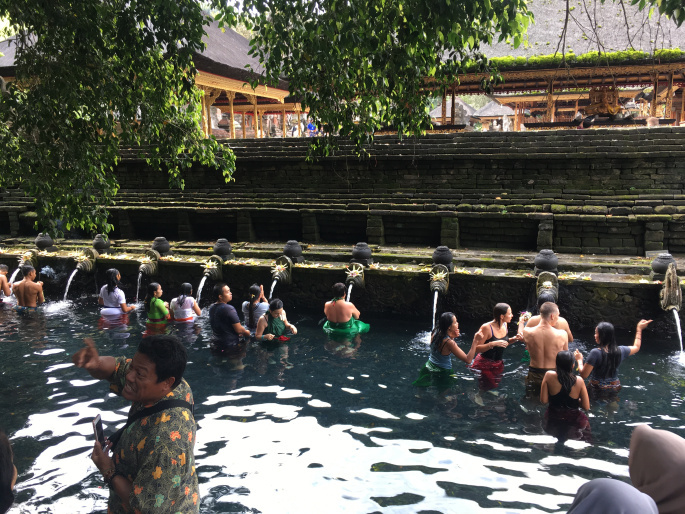 When you are in Kedonganan Beach, make it a point to visit their beach shacks. They make some of the amazing food. All those sea lives would be put for display alive and you can choose what you want. Best sea food ever in life!!!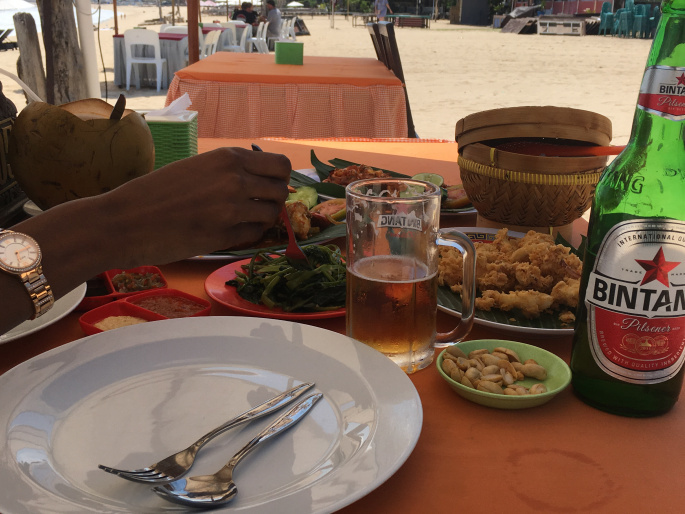 Water sports is not great as the sea is a little rough. Be sure to check the climate and make sure you have a calmer sea if you are venturing to do the sea walking or scuba diving. One thing that I found awesome in Bali was the flying fish. Try it when you are in Nusa dua, worth the experience.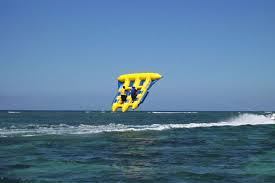 Be sure to visit the flee markets in kuta or seminyak, you get pretty stuffs for a cheap price. When you are in kuta walk around the shopping street. You will find first copy shoes and bags. Try those foot massages everywhere, it is much relaxing and soothing.
Keep aside a couple of days to rent a bike and roam around within the kuta or seminyak. If you want some peaceful time at beach head to seminyak, but if you like the crowd or the local food, then kuta is your place.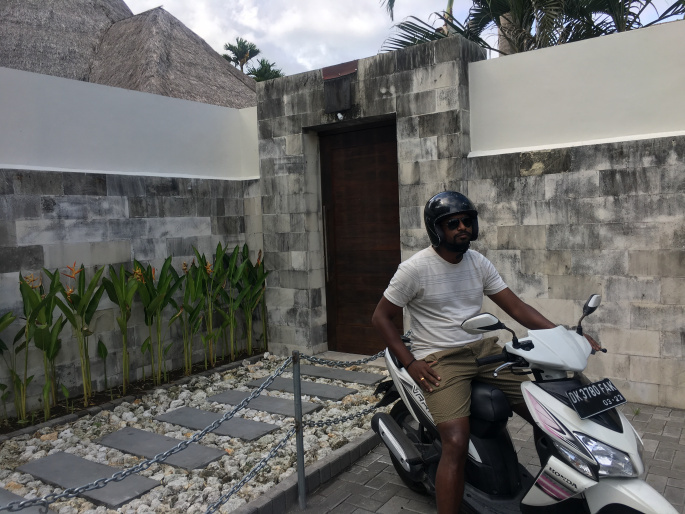 Local food's main component is rice or noodles. If you are going to try something else, then be aware that the taste might not be that great but still okish. You wouldn't find that many a snack item, so stock up your backpack with some cracker or chips. The tender coconuts are very sweet and would be an easy 600 to 700 ml of water in each. The bali people aren't that attracted to sweets, so there are very less options when it comes to desserts.
Apart from this there are a few other places that you can see in almost listed everywhere. Make sure to check them out as well. A very good vacation indeed!!!