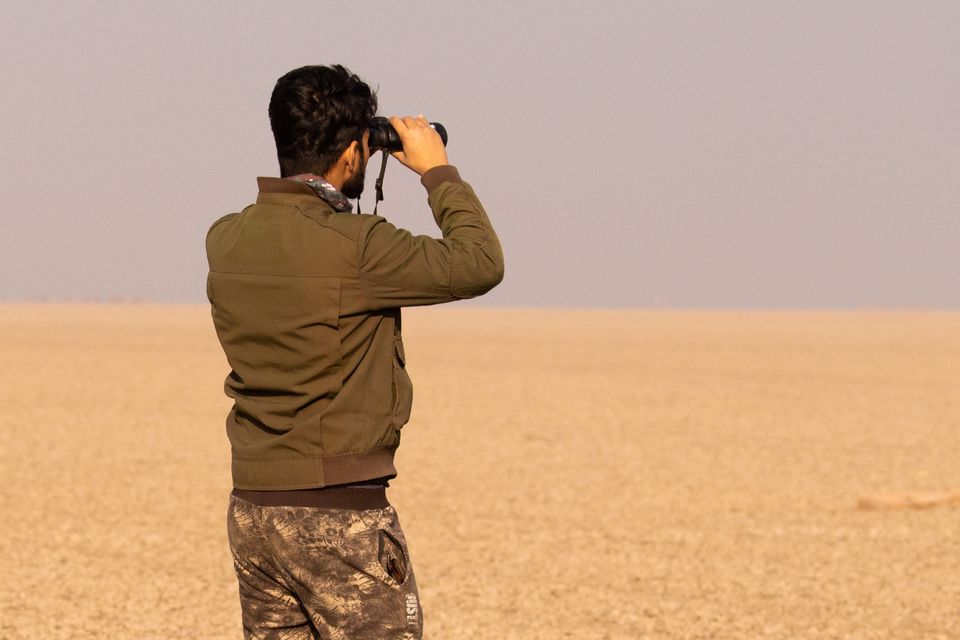 Starting from Ahmedabad by 0830 hrs, I arrived at my resort in the Little Rann of Kutch by 1130 hrs. After relaxing for a while and a sumptuous lunch, I started off for my 1st Safari into the Rann in the Bajana area. Just as I entered the area, I was greeted by a Pallid Harrier. The light was harsh but I managed to get some close views.
I also came across a group of Indian Wild Ass and was able to observe them from a close distance as they are going back after quenching their thirst from the nearby waterbody.
Second day started as early as 0600 hrs, My main aim was to get the pelicans in the golden light.
Rest of the session clearly belonged to the Pelicans and Flamingos. It was a treat to watch Dalmatian & Great White Pelicans,Spoonbills and Lesser & Greater Flamingos in good numbers from close quarters.
I decided to focus on raptors on the final day and started by 0630 hrs. Just as the sun came up, I saw activity of Greater Spotted Eagle, Imperial Eagle and Peregrine falcon. It was not at all easy to get them from eye level but I approached them cautiously and got some superb shots of the majestic raptors -
I had loads of fun over the 3 days and would have only loved to spend more time.
Thanks for viewing. Let me know in-case of any queries, suggestions, critics and I would be happy to respond.
www.akashkapoorphotography.com