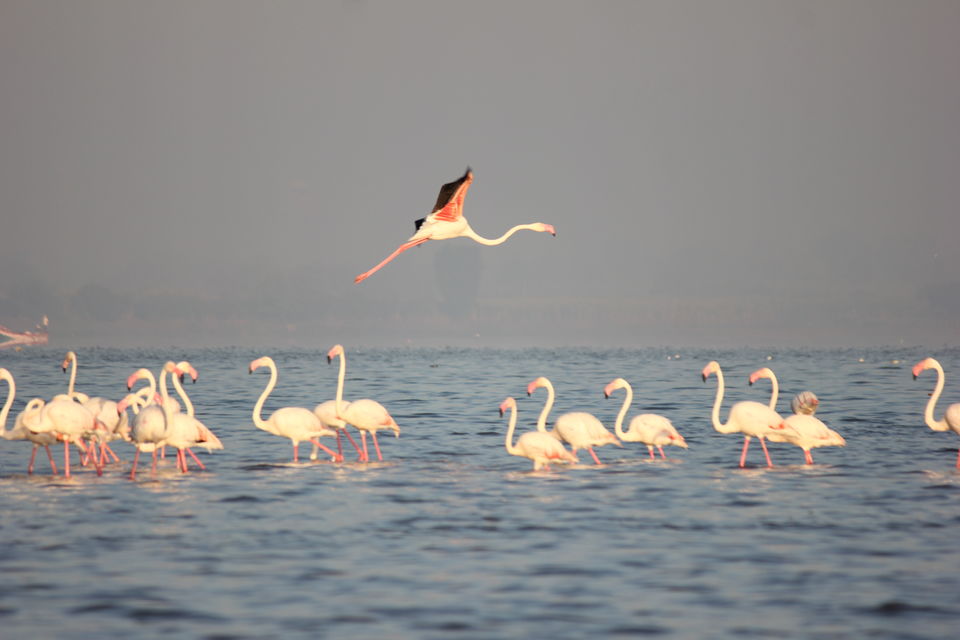 If you are a bird lover, Bhigwan is the place to be! A small town on the Pune - Solapur highway in Maharashtra, Bhigwan is fast becoming an attraction for bird-watching, especially for Flamingo photography. It is situated in the backwaters of the Ujani Dam. Hundreds of flocks of Greater Flamingo, the most widespread species in the world, migrate to India every year during the winter season.
Place: Diksal Village in Bhigwan
Distance from Pune: 105 KM (about 2 Hrs 15 Min)
Best Time to Visit: January to March
Mode of Transport: State Transport Bus / Train / Personal Vehicle
Things to Carry: DSLR camera (A high resolution lens if you are a Pro), Binoculars, Water bottle
Boat ride charges: Rs. 800/- per boat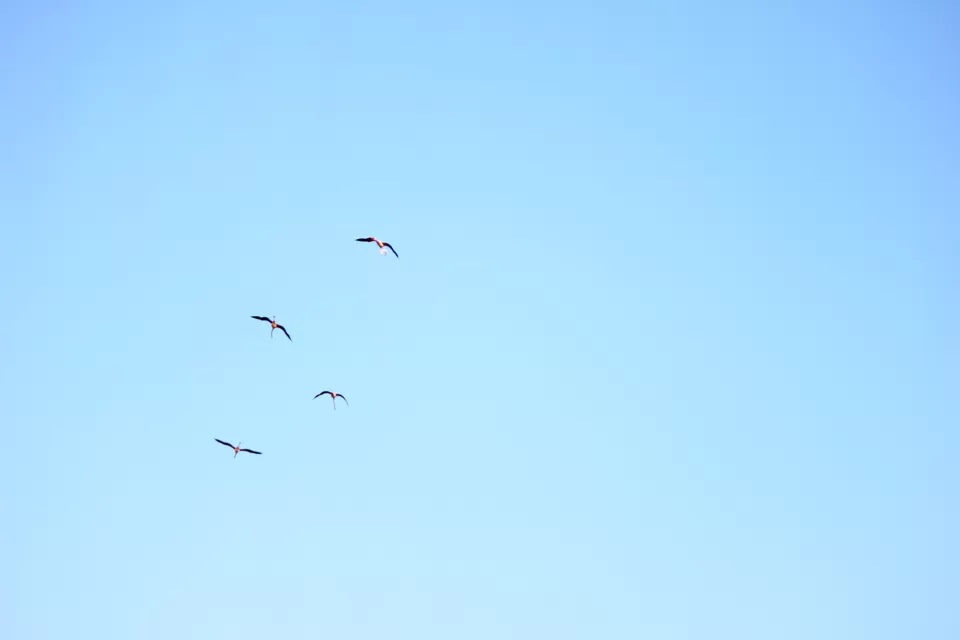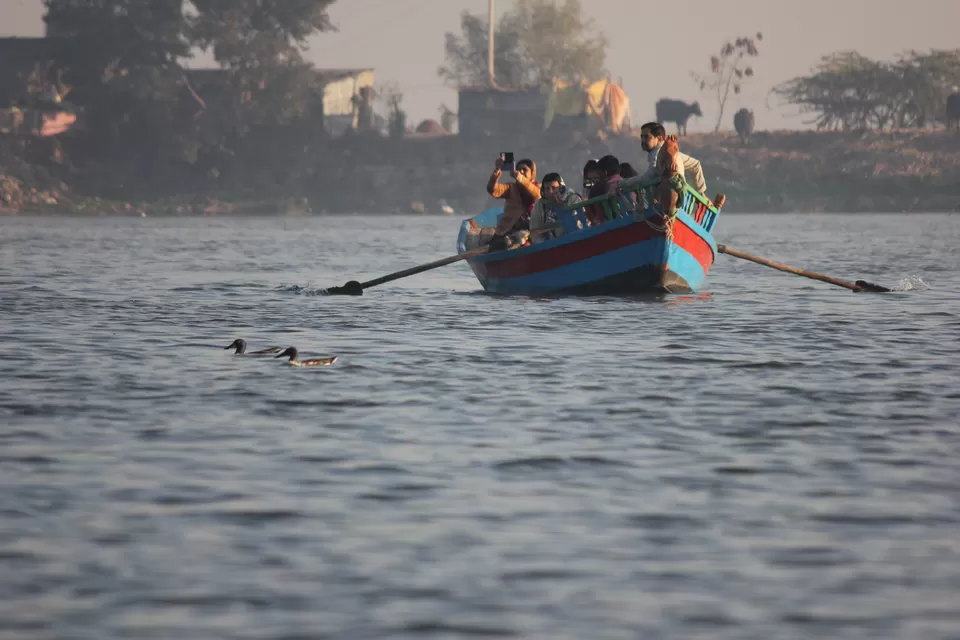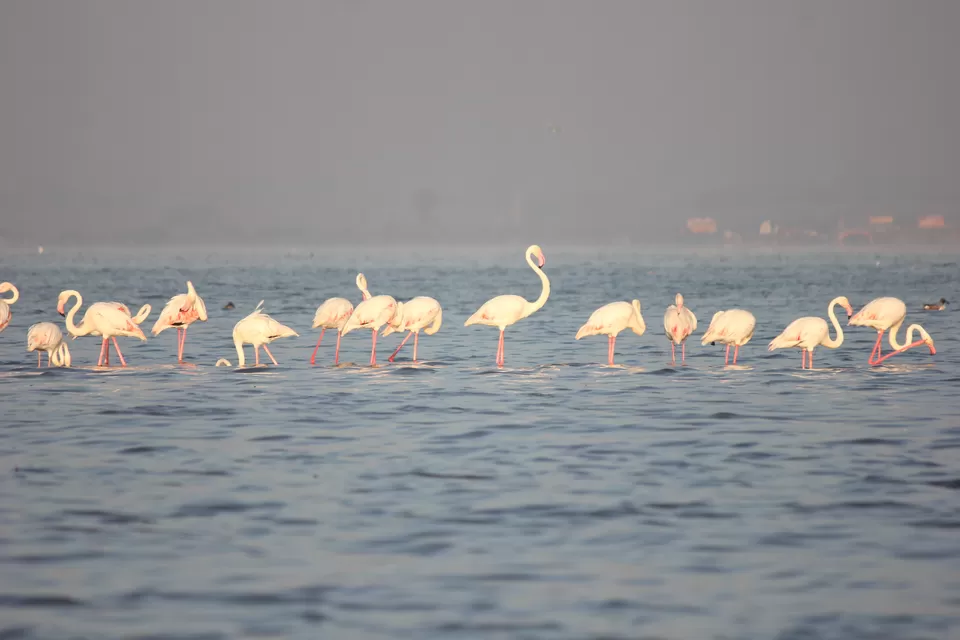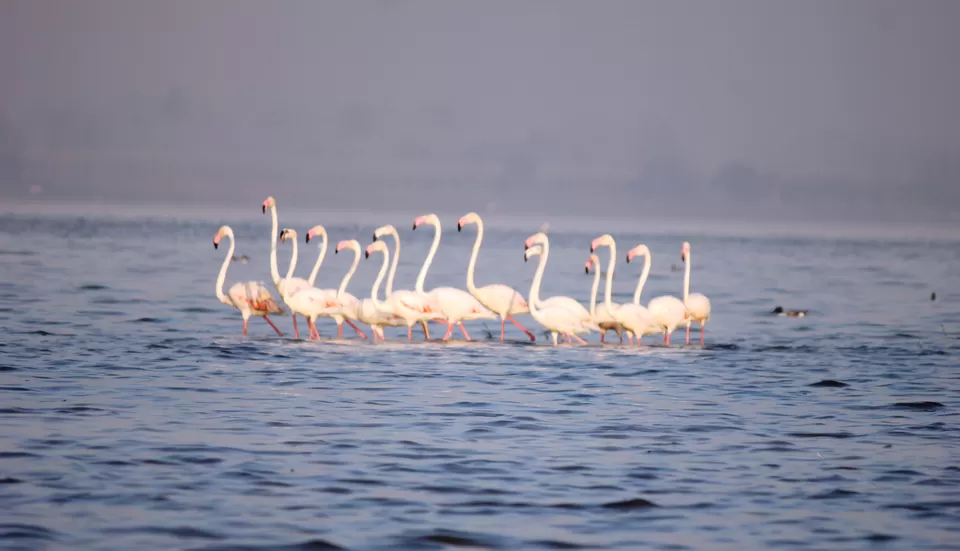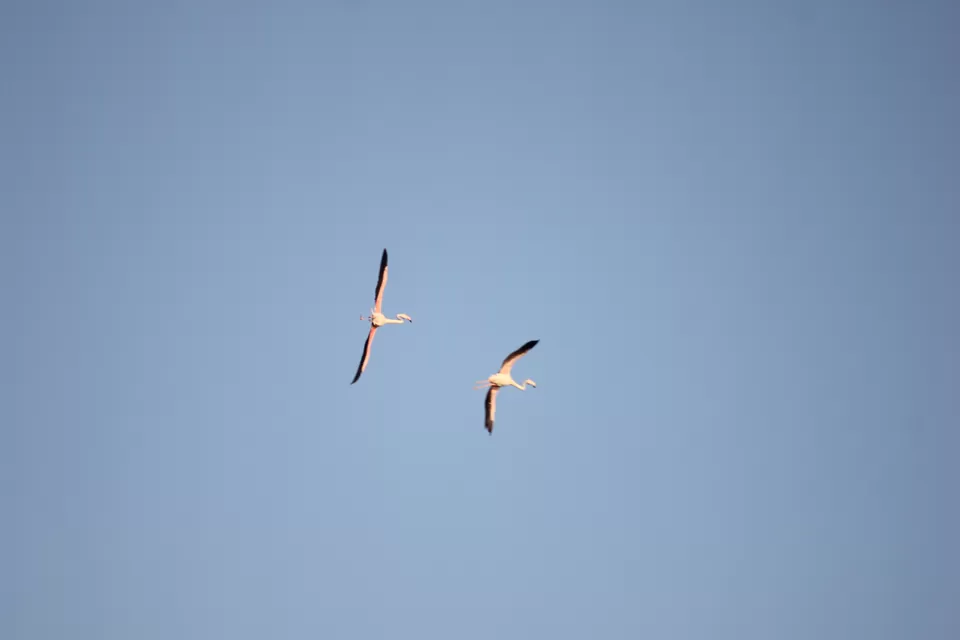 We (3 friends and I) decided to visit this beautiful a couple of years ago in early March. Started in the wee hours of the morning at 3:30 AM as we did not want to miss the first rays of dawn. Two hours of exciting driving and we were at the scenes by 5:30 AM to capture the spectacle. The stage was set and the DSLRs out ready to click the Flamingo flight. This was my first experience with the big lens, which made me feel excited and nervous. After a wait of few minutes, there it was - A flock took off from the far end covering the horizon under their wings. It was such an exhibition that my eyes got glued to the skies and made me forget the camera in hand.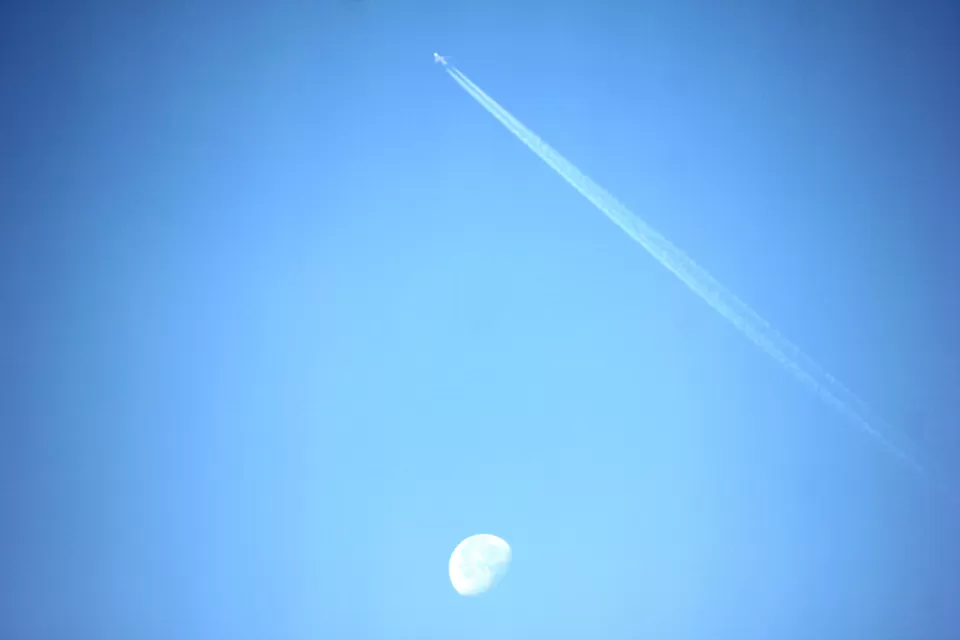 We hired a small fishing boat from the locals to get closer to the birds. The villager who was steering the ship threw some fishes in the water to draw the Flamingos closer. We started clicking beautiful poses of the birds - Flying, eating, walking in a straight line, all enjoying in their own small world. I did not want to miss a single moment of this extravaganza and kept a close eye on the activity through to the camera lens.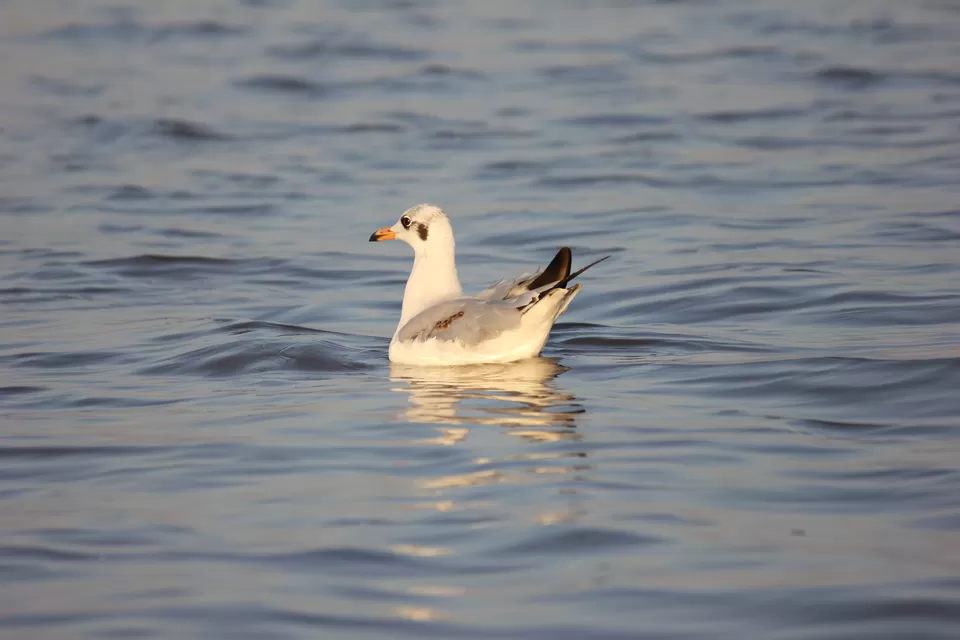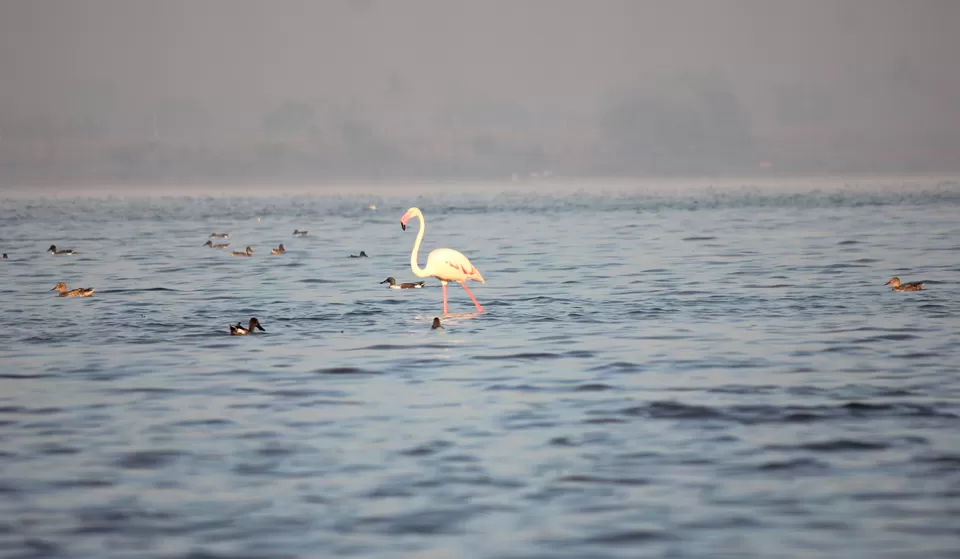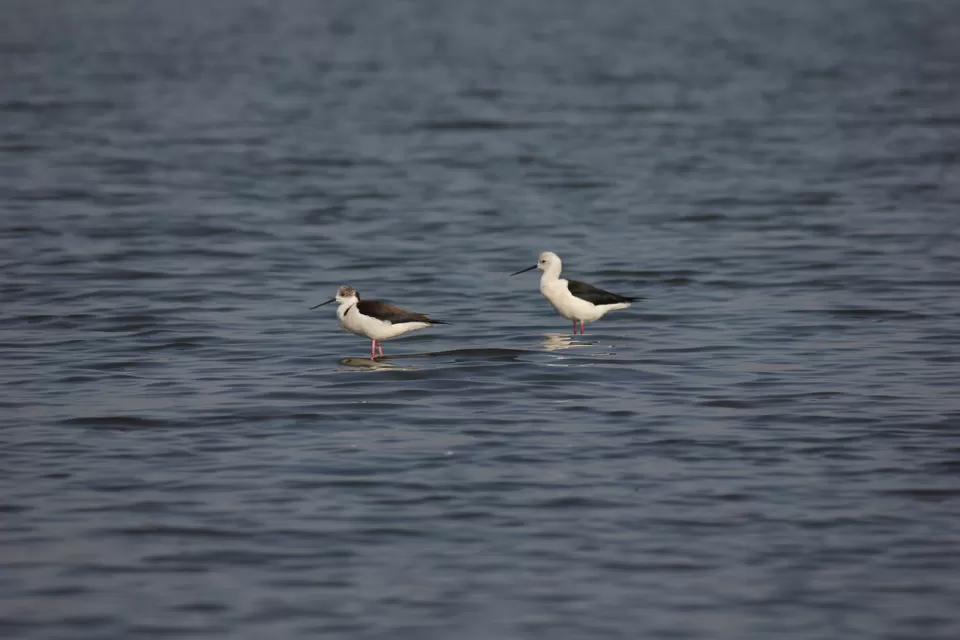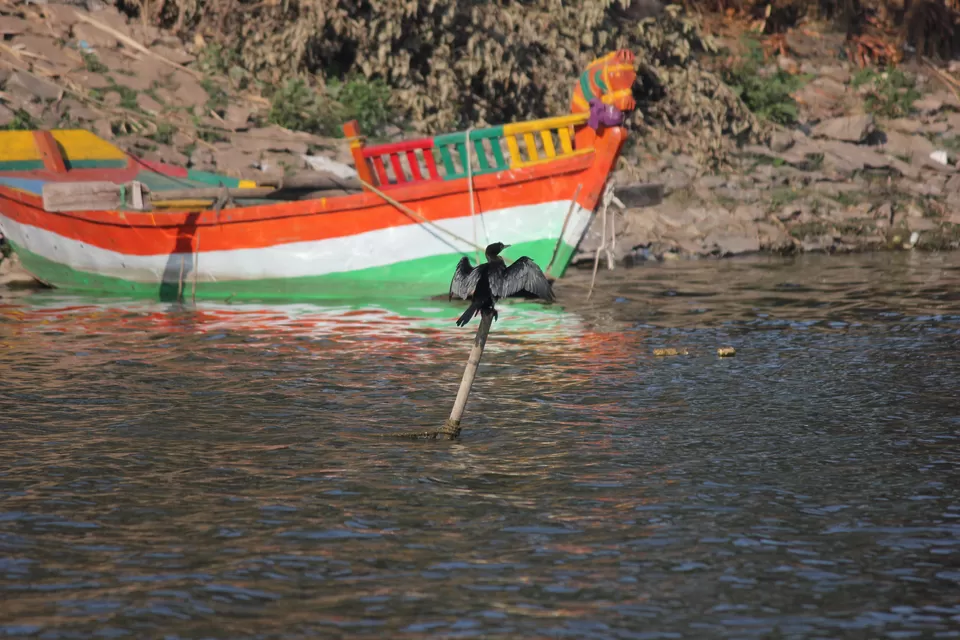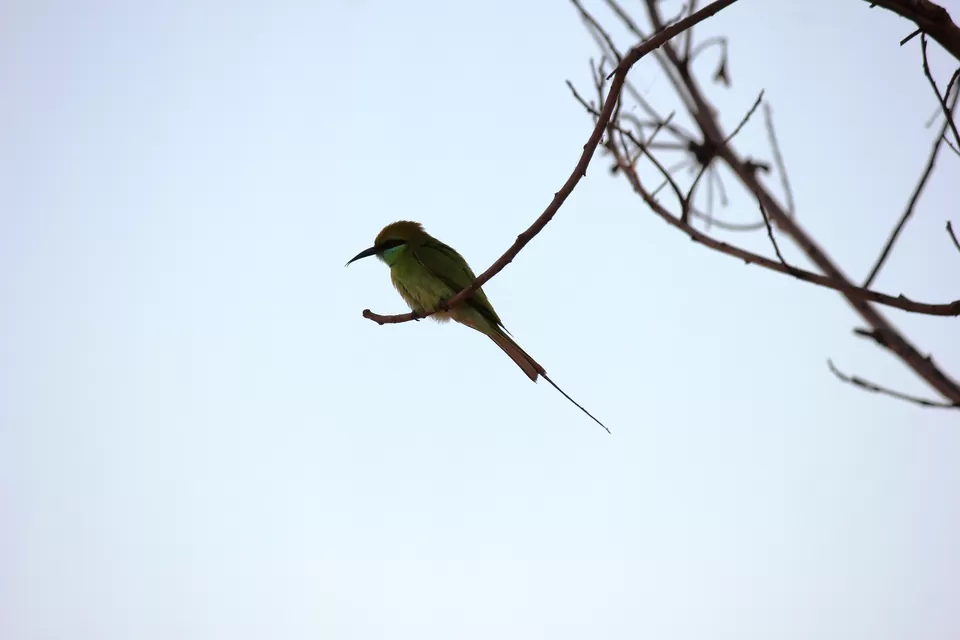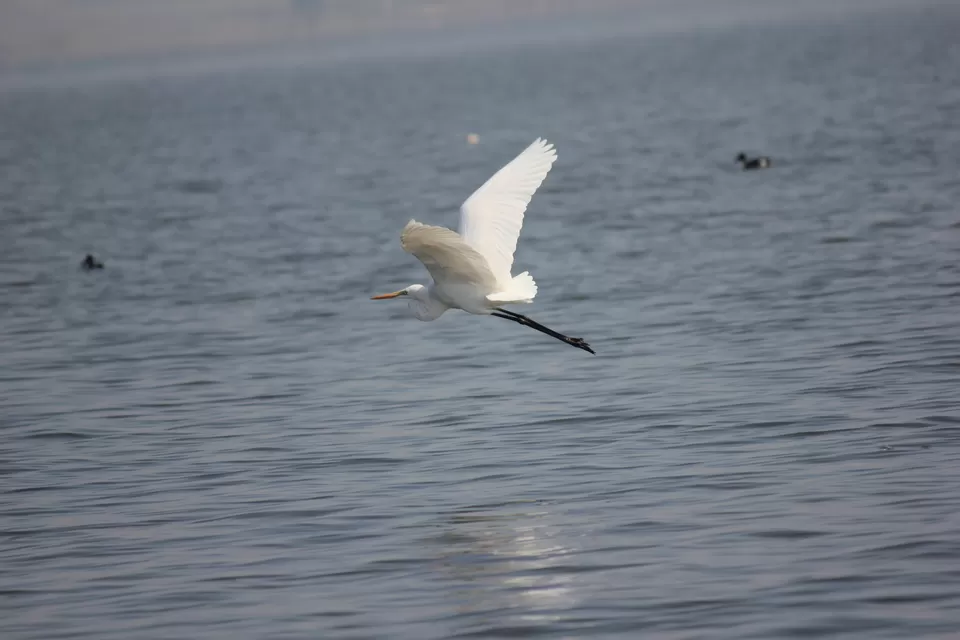 Bhigwan is also a home to a number of other birds - Eurasian Spoonbill, Bar Headed Goose, Collared Pratincole and the Osprey, bird of prey and we did spot a few of those. The Flamingos were also surrounded by small Ducks, Herons, Egrets, Raptors and Waders. After about an hour and half of bird watching, we returned back to land appreciating the astounding view. The boat owner made arrangements for a refreshing breakfast and tea.
Take a stroll along the shores and observe nature's hidden jewels. Savor this moment and capture them in your heart for a lifetime experience.