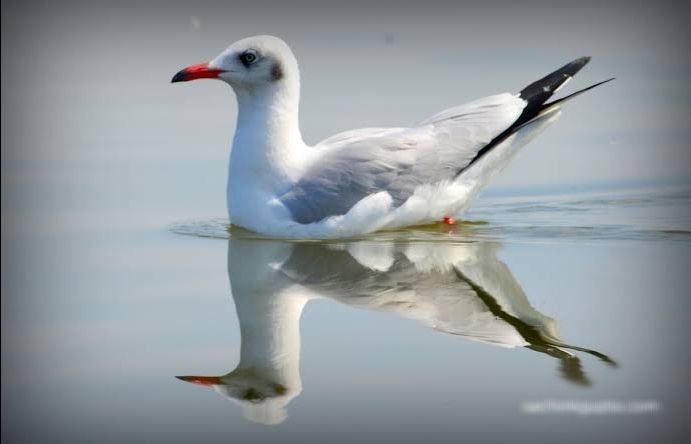 ABOUT BHIGWAN
Bhigwan is a small dusty town located on the Pune-Solapur Highway in Solapur district at Central Maharashtra, India. Bhigwan Town is known as mini Bharatpur or Bharatpur of Maharashtra, famous for bird watching and wildlife photography. This small town has the backwaters of Ujani Dam and it is the winter home for a list of migratory birds such as Greater Flamingo, Eurasian Spoonbill, Bar Headed Goose, Collared Pratincole and the Osprey, a bird of prey. BHIGWAN is also home to the fastest bird of animal kingdom – the Peregrine falcon
BEST TIME TO VISIT
The ideal time to visit the sanctuary is between November and March. During this period, one can see lot of migratory birds and weather is also pleasant.
HOW TO REACH?
The distance between Pune city and Bhigwan is 105 km. One can travel to Bhigwan by various means of transport. State Transport Buses bound for Solapur and onwards from Pune take you to Bhigwan in 3.5 hours. The obvious advantage of ST bus, is that one need not drive. However, Bhigwan is a vast area. The birding spots are as far away as 9 to 10 kms from Bhigwan main town. So this mode is not convenient. There is also a train station at Bhigwan. However both ST bus and train are not convenient. The personal transport is best way to explore Bhigwan region.
I always wondered how flamingos look in real life and when I came to know about Bhigwan Bird Sanctuary I planned to visit it. I decided to drive on my bike (TVS Jupiter) which took me 3 hrs from Pune to reach Kumbhargaon. The road condition is really good just a small bad patch between Solapur highway and Kumbhargaon.
Kumbhargaon Bird Sanctuary is the main stop for wonderful water birds such as Flamingos, Grey Heron, Painted stork, Brown Headed Gull, Red-naped Ibis, Little Ringed Plover and Osprey fish eating bird of prey. There are two areas where one can see the migratory water birds:
-Diksal area
-Kumbharwadi area.
1) To reach Diksal, reach Solapur end of Bhigwan town. Take left (if you are travelling from Pune) before the River Bridge. The road goes to Karmala/ Diksal. At end of the bridge, where fishermen have set up a small roadside village. From here, one can hire a small fishing boat to locate exotic species.
2) To Reach Kumbharwadi area, once you reach Bhigwan, Cross the town and travel along Solapur highway after Bhigwan for about 9 kms. Take left and further travel for 2 km on rough road. I took Kumbharwadi Route.
Next morning at 6.15 am I started the boat ride, and got to see lots of water birds such as flamingo, ibis, heron, crates etc. They were in very large number and had a very close sighting. The guide which was none other than Sandip's brother and he was extremely knowledgeable. His attitude was very positive and wanted to ensure that I had maximum sighting. He really helped me to get some close shots. After Around 3 hrs my boat ride ended and I saw so many species of birds like gulls, flamingos, terns, snipes, spoonbills, storks, ibis, ducks, cormorants, stilts, plovers, terns, wagtails, pratincoles, godwits, etc. which i never knew about. This place is a paradise for sure and I would go there again and again.
After I finished my boat ride, I came back to my room, packed my belonging and left for Pune. Obviously with camera full of pictures and lifetime experience of solo ride.
TRIP COST?
Fuel: INR 400 (For Bike)
Stay: INR 900 (Single room with attached Bathroom)
Boat Ride: INR 800 (Boat sharing option is Available)
Food: INR 300 (Evening Snacks, Dinner, Breakfast with Tea) [Food cost may vary pepending on your choice of food Veg/Non-veg]
Note: Please carry Water Bottle, Binocular, Digital Camera along with additional set of batteries and memory card. And if possible please avoid weekends as there is mad rush.
The Bird Watching Experience at Kumbhargaon
Once I reached Kumbhargaon, I stayed at Agnipankh Home Stay, owned by Sandip Nagare (a bird lover and photographer himself). Nagare family has a fleet of small 8-10 seat capacity boats. The boatmen are very well conversant of the birds there and will guide you with all the details. They also have a very good network who share information about the exact location of the birds and take you to the nearest possible point to the migrants.
He arranged a boat ride for me for next day early morning. At evening I visited backwater area which is just at a walking distance form this homestay. As it was evening I witnessed a beautiful sunset along with variety of Gulls, Terns, Ibises, Sandpipers, Open Bills and Spoonbills. I can say one of the most peaceful evenings I witnessed after Ladakh visit.