The wind struck me squarely on my face, and I knew I was in Yumthang Valley, the valley of flowers, with Rhododendrons all around, I was ready to wrap my arms around this beauty.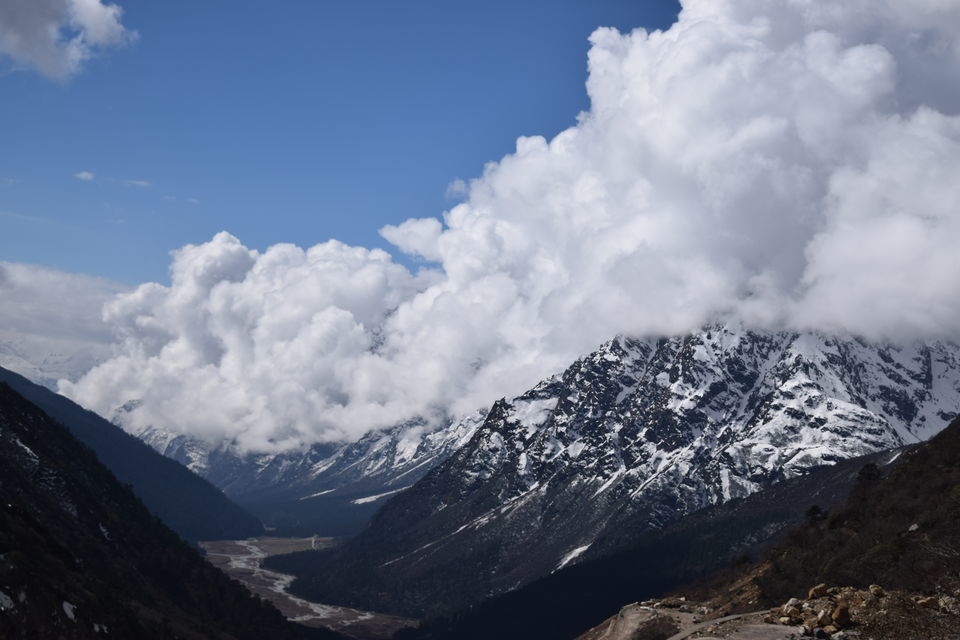 The thin branches of the trees was stooping down on either sides, laden with fresh snow. The sky was crystal clear all around, giving me the views of the truest blue I had ever seen. It was like the sheath of snowy mountains rose all around to greet me silently. Yumthang Valley was unfolding in front of me in all its majestic splendour. The mountains were flanked by thick forest cover, the lush green trees were visible beneath the white canopy. Wherever I looked the sheer beauty of nature numbed my senses.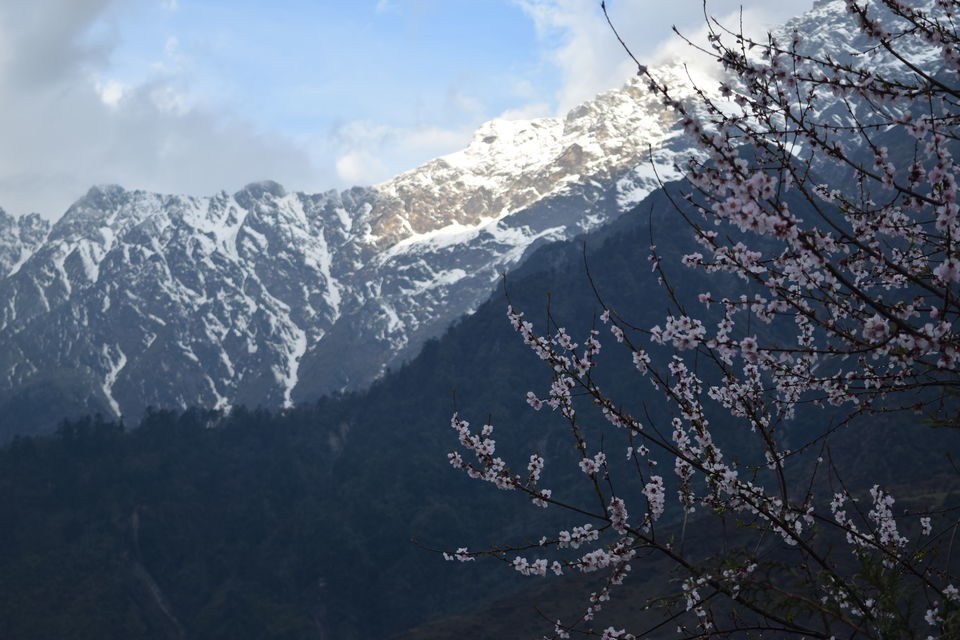 Heaven is not the place where one would land when one dies; for me it is that moment when I feel alive and fresh with myself, and Zero point in Sikkim has been one such place for me. I was looking forward with each passing moment to have those fascinations come to realization where I would be seeing the last point for civillians.
The landscape throughout the journey to this point is mesmering to the core and one cannot be spared with the awe of the amazement that this place offered. Through the curves in the mountainous areas here amidst the rugged piece of terrain of this splendid geographic region and has been a lifetime experience.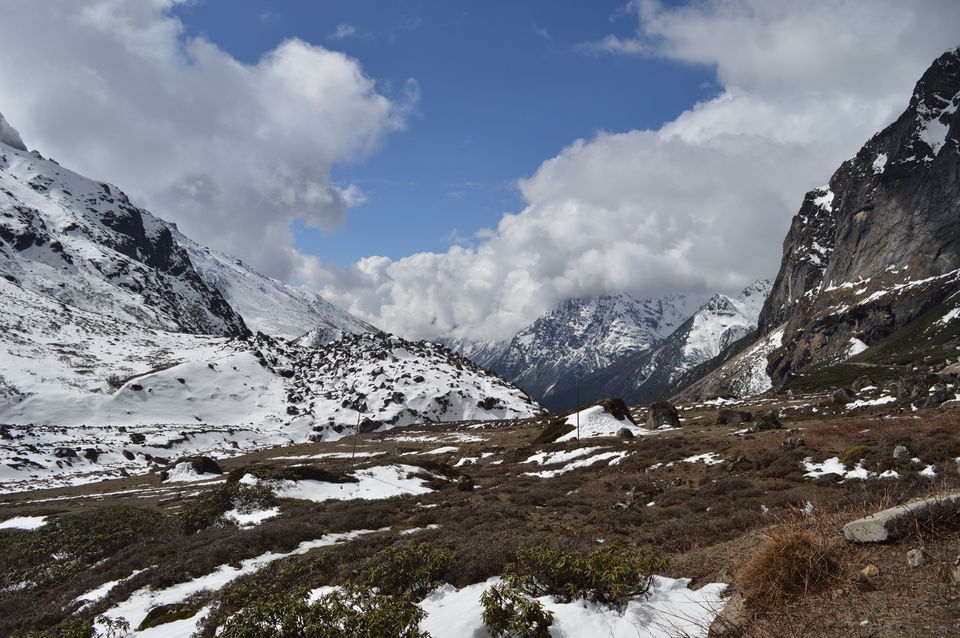 Lachung is one of the remotest destinations in India and offers stunning views of the Himalayan beauty. majestic snow-covered mountains all around that tempt every tourist. It is one of the most beautiful town I have ever been to, which has several streams, peaks, amazing waterfalls and much more on its platter to offer to everyone who comes to this idyllic destination.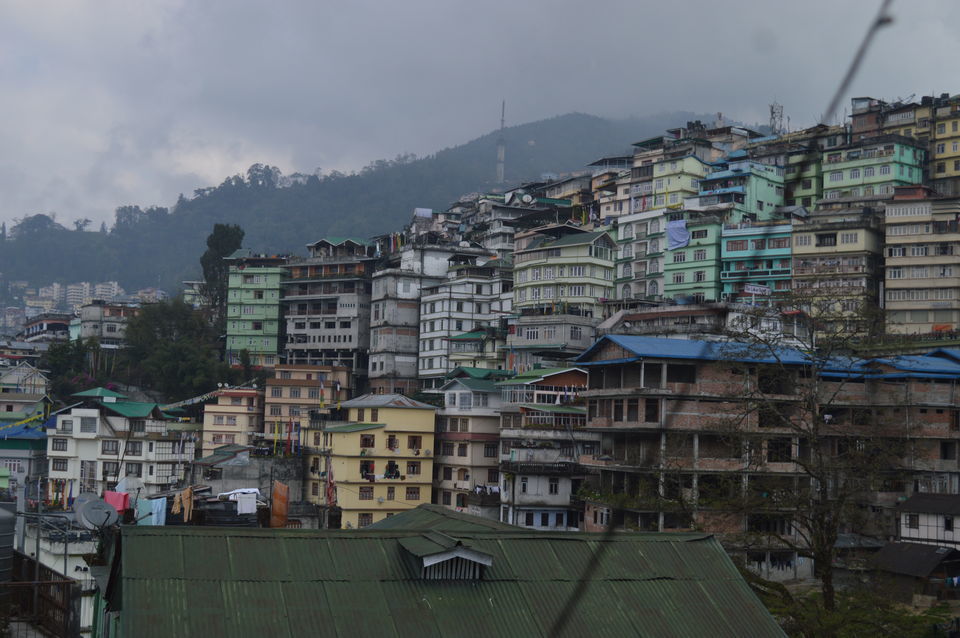 The splendid scenic beauty warmly greeted me at every bend on this serpentine road. While crossing the roads, my eyes and my lens captured the glorious view of the majestic Himalayas. I was watching the time pass by me in the paradise.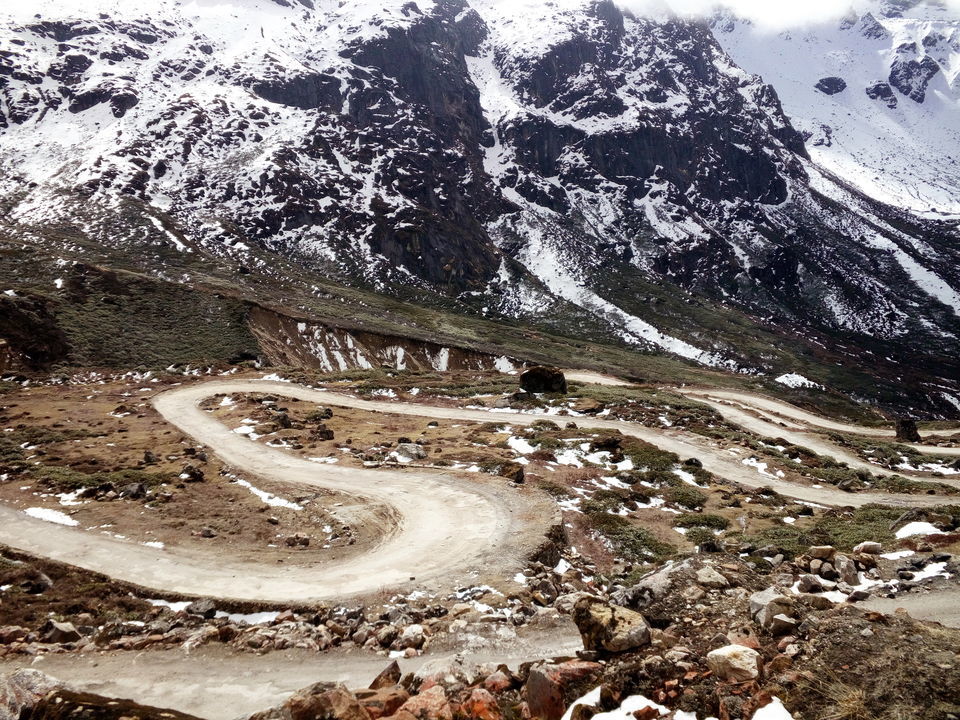 It is quite difficult to imagine such a beautiful lake cut out of this size situated in the middle of this majestic cold desert. Once I captured the sight of this lake, all my fatigue of traveling several kilometres vanished.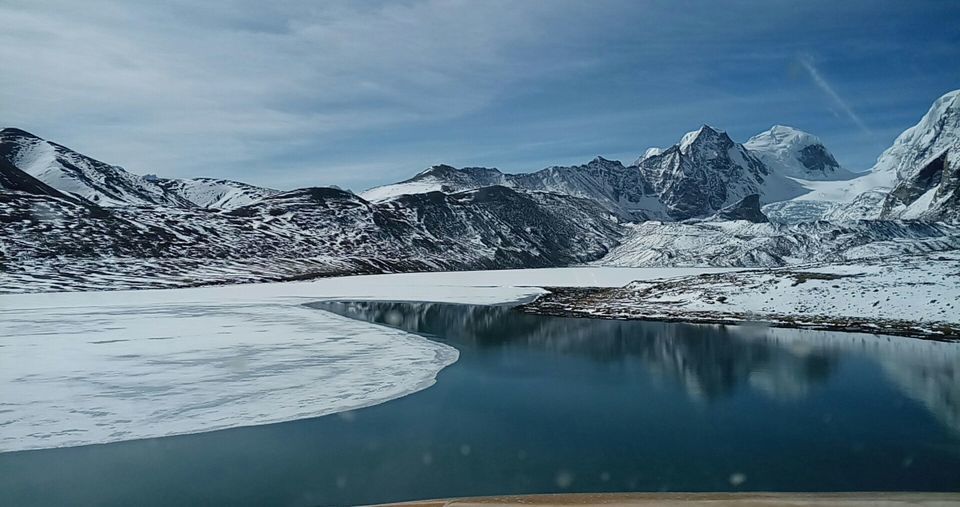 The snow- fed milky water of the lake was evidently and clearly visible. To the back, I saw kanchenjunga Range which was encircled all around by snow-clad mountains.