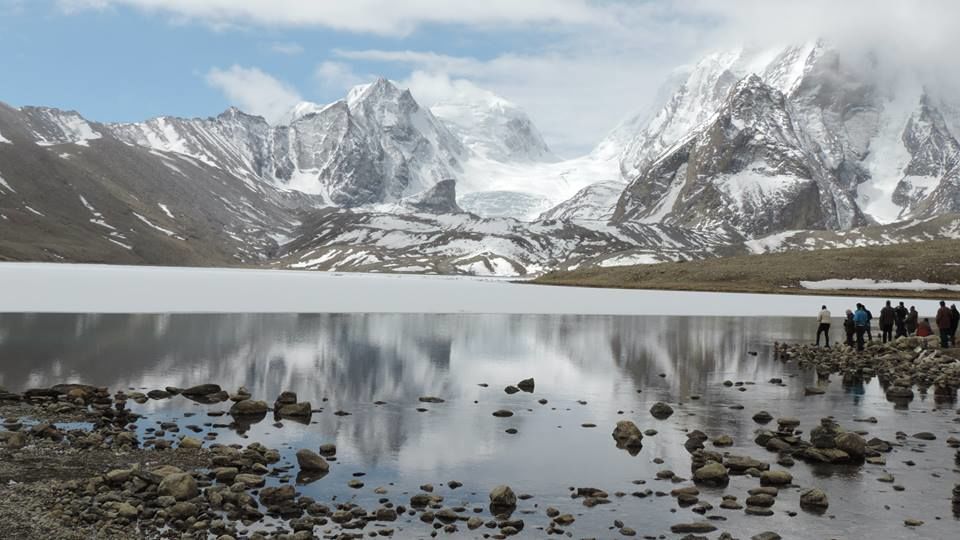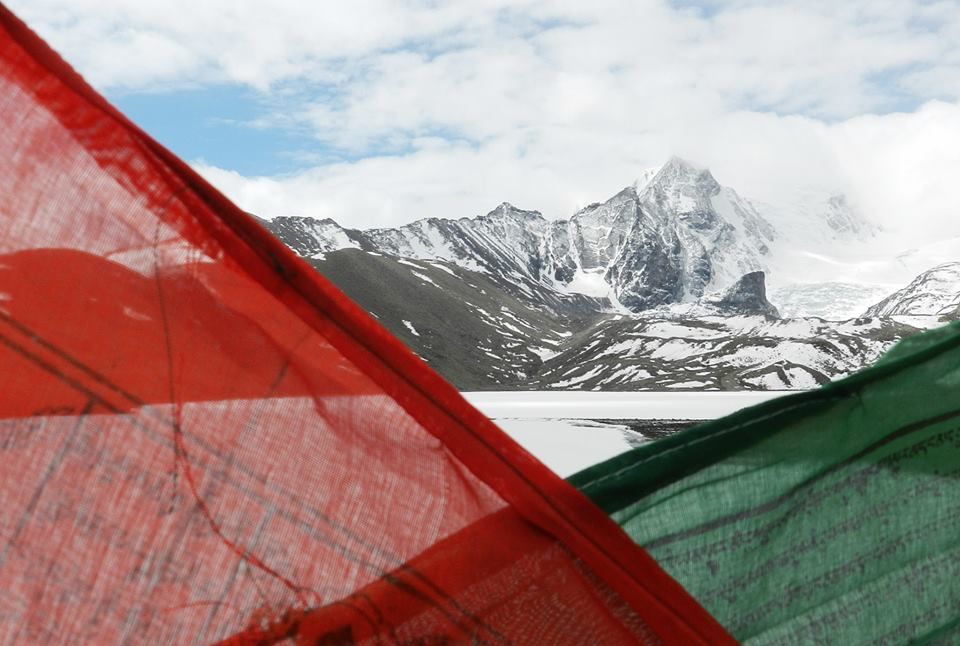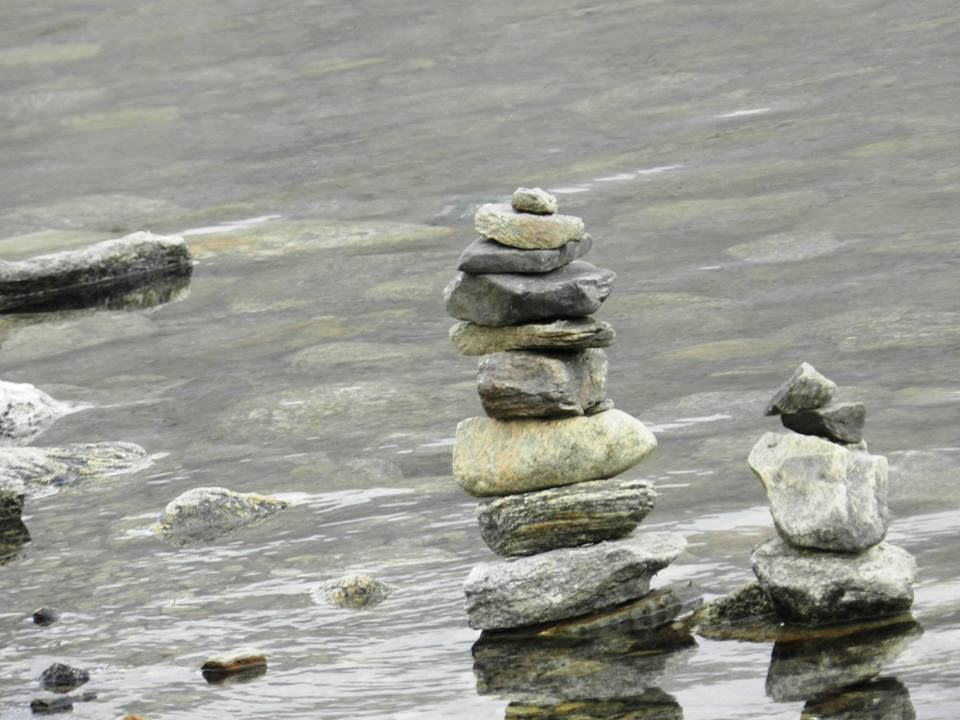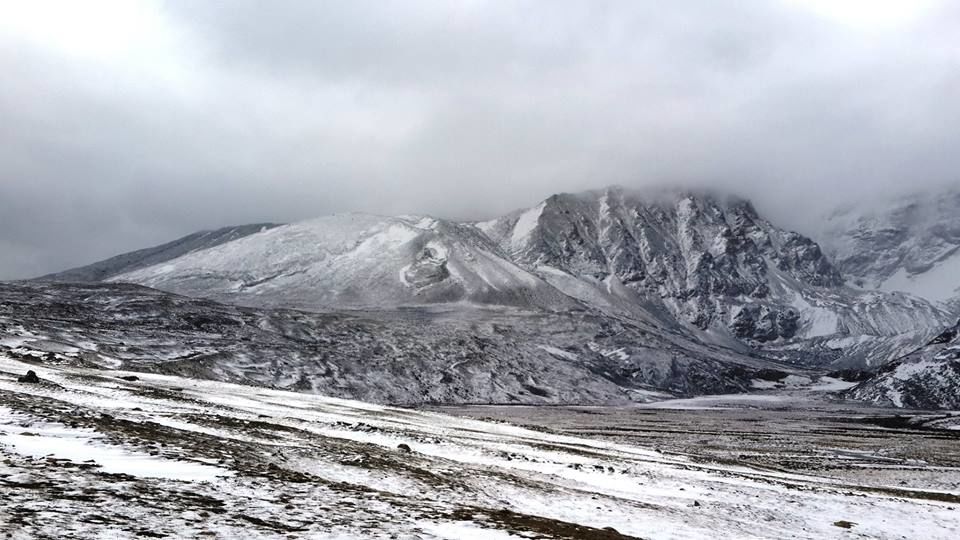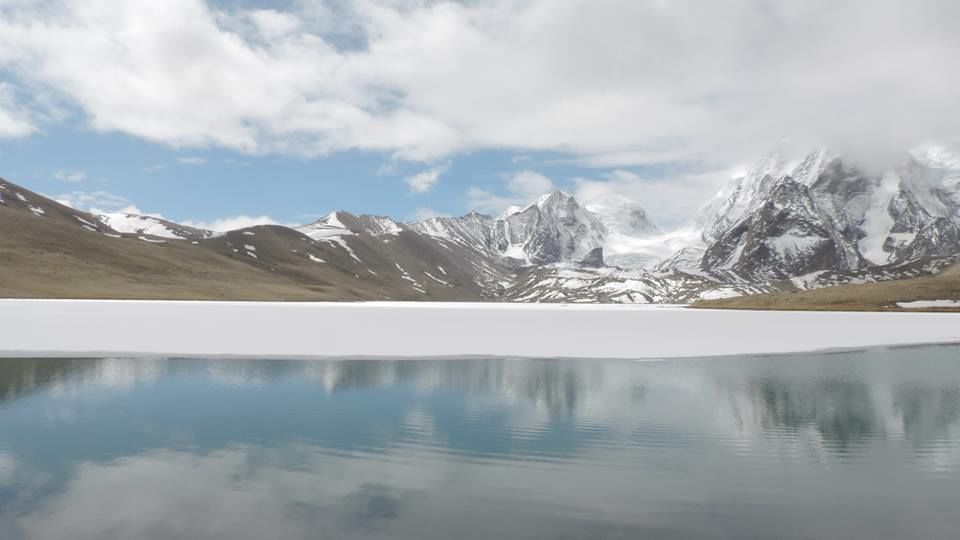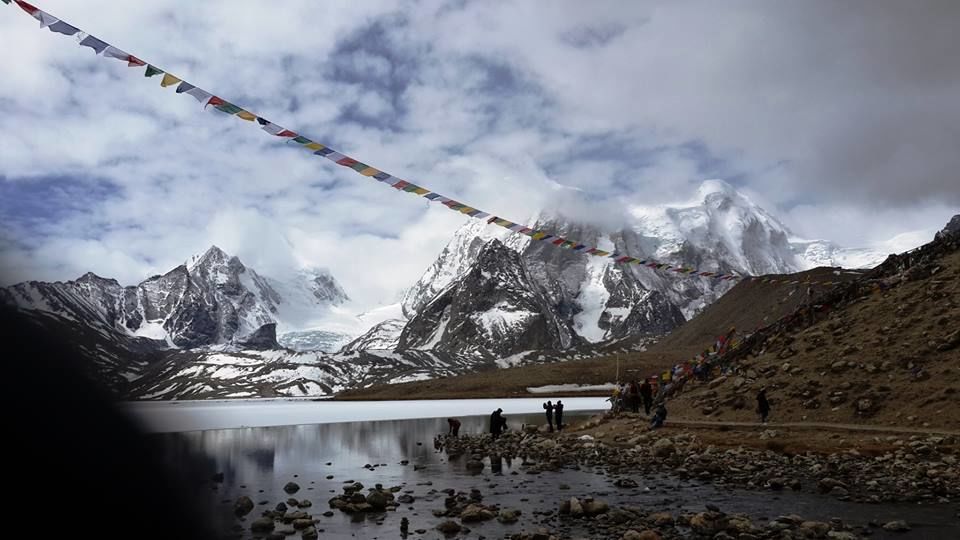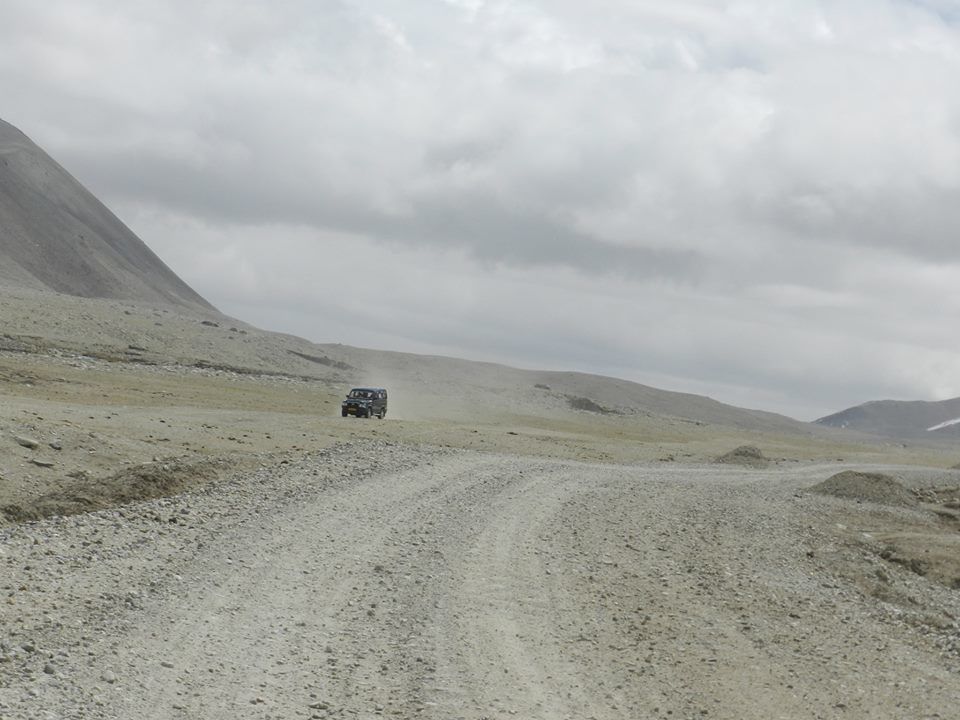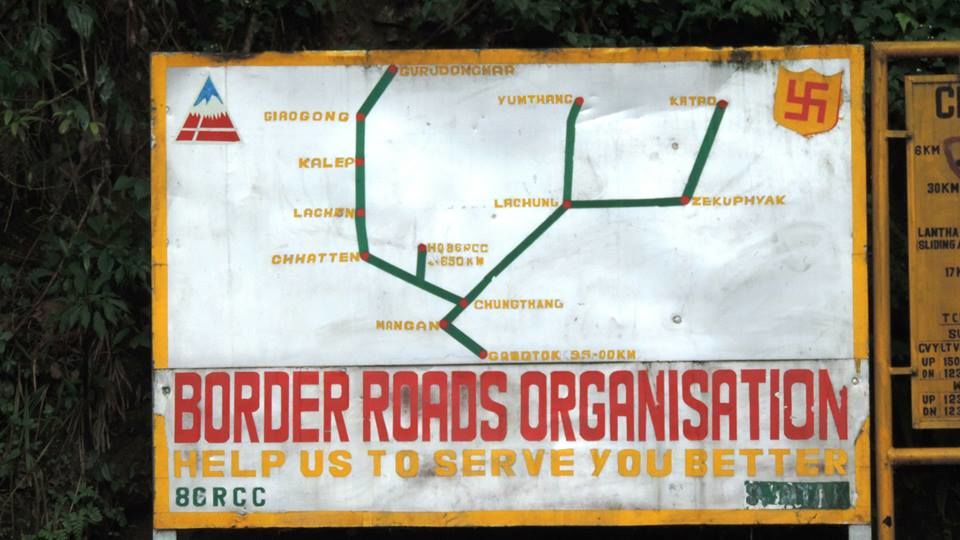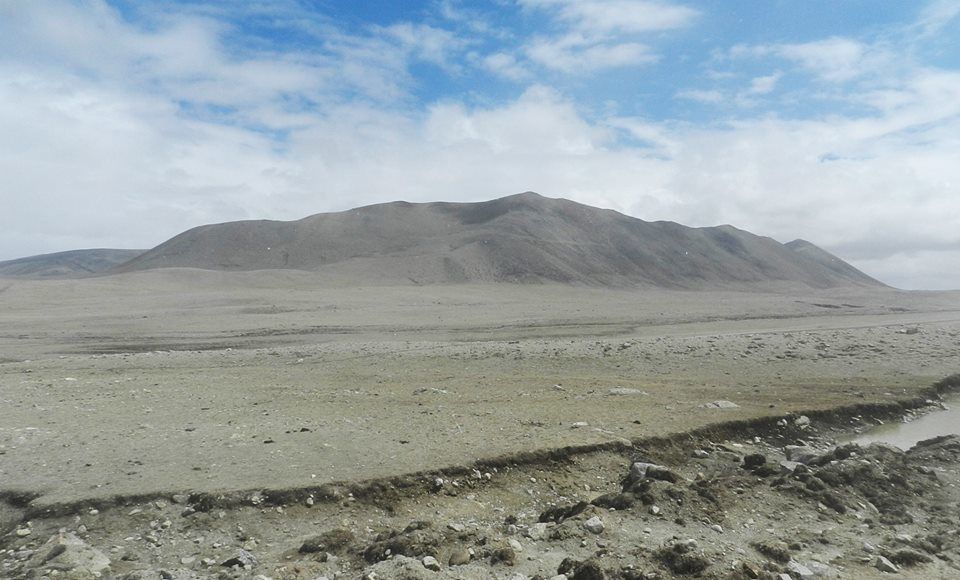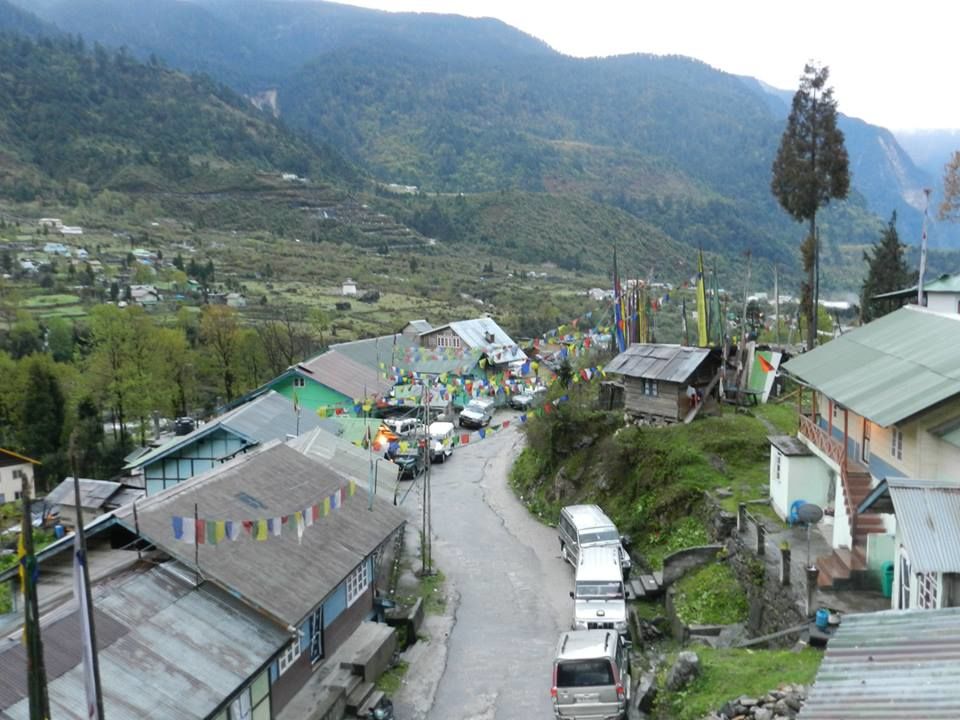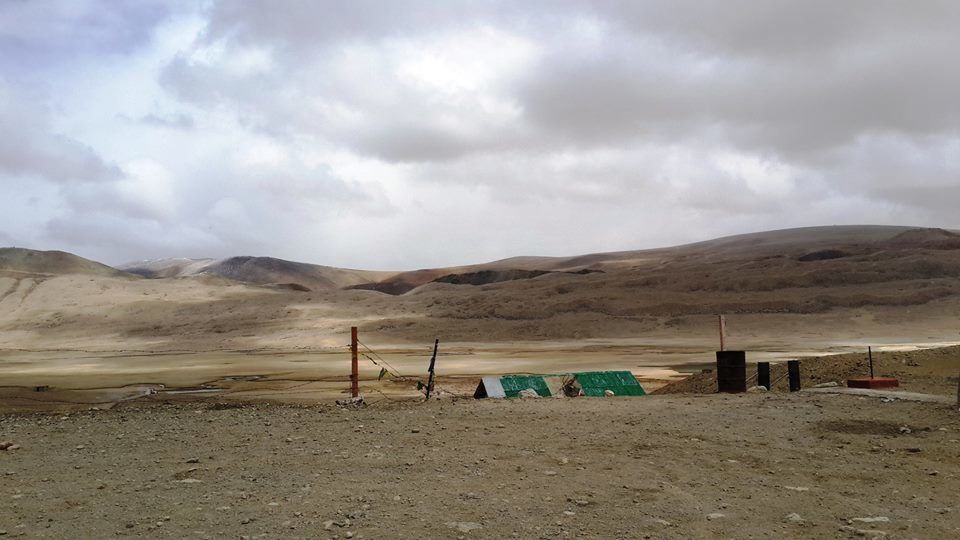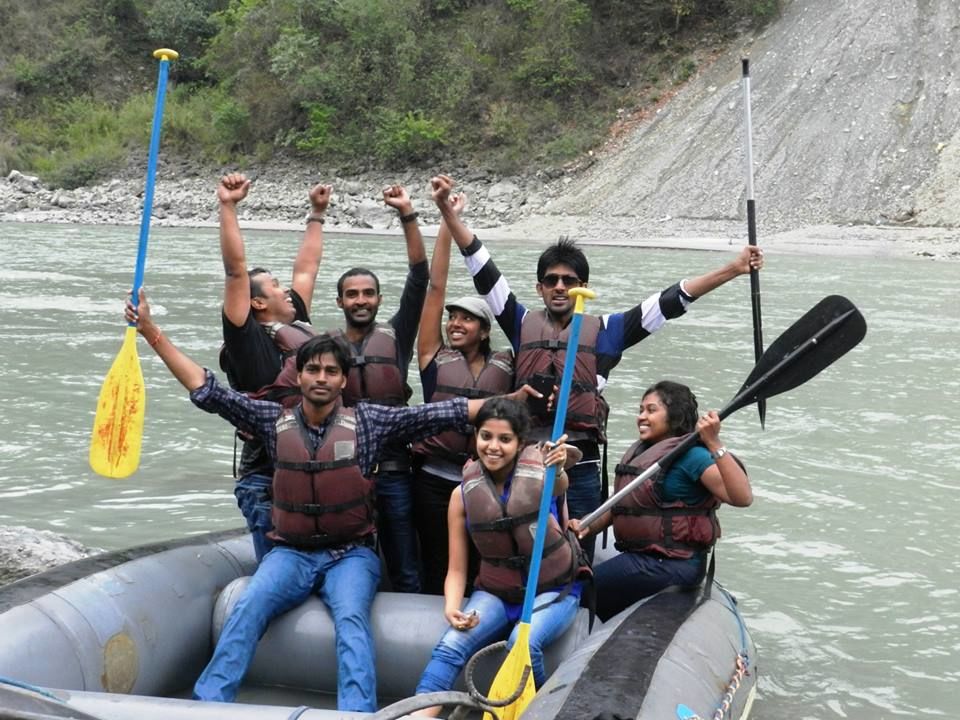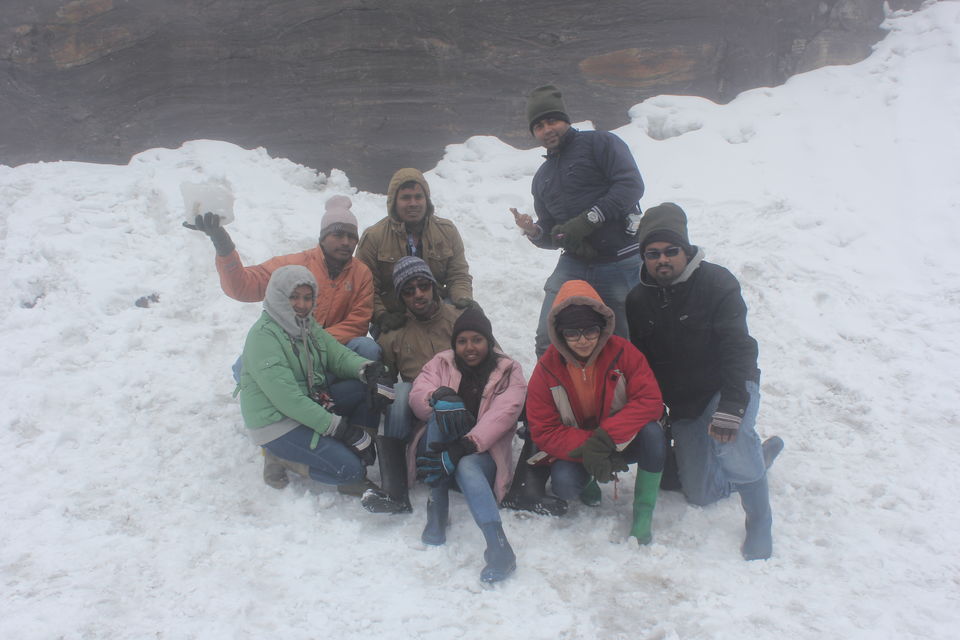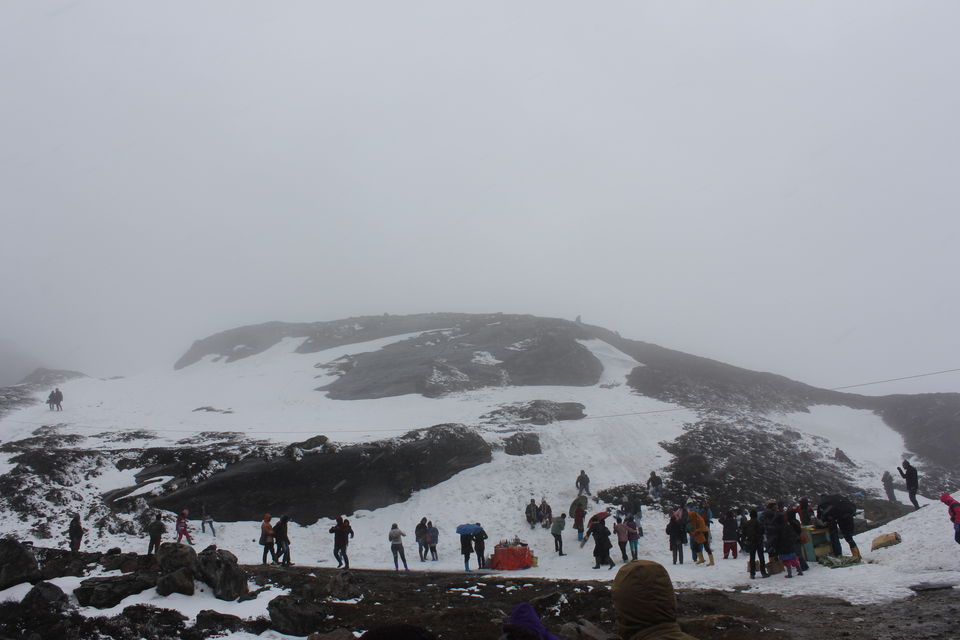 Journey Started :
Our trips are always in rush. I had to take office stairs to catch the train from Sealdah station at 10 pm and after a lot of struggle through Kolkata traffic and to everyone's surprise i was there at 9.55pm.
Oh! I forgot..We all nine colleagues are going for the most awaited trip to North Sikkim . North Sikkim is a district of Indian state Sikkim.
We are going to start our four day's journey from New Jalpaiguri via Gangtok. We reached New Jalpaiguri station on 30th april morning started for Gangtok as soon as we reached there.
Do remember few things when you specially going to any high altitude travel :
All the roads are ghat roads , be prepared with a few medicines for headache and Anti-vomit and breathing problem
Weather will be changing as soon as you start climbing keep a shawl or stole handy
Keep your sunglass with you for the whole trip
A Good Sunscreen
A Camera
A torch
A well serviced vehicle and an experienced driver
Our destinations consists below few :
Languages mostly spoken here are Hindi and English.Entry to North Sikkim is only possible if it is a guided tour, and a travel permit must be organised in Gangtok 1-2 days prior to travel. You would need a copy of your photo id card and 2 photos to collect the permits for North Sikkim. All travel is by 4-wheel-drive as the roads are subject to frequent landslides. The terrain is very difficult and cold. Make sure that your tour operator is giving you cars in good condition. Mostly Boleros and Scorpios are the safest bet but its all worth because the journey into the valley is mesmerizing.
The journey started for lachen at 11am from Gangtok with the little drizzling which is common for this climate. Now that's we call a day . With heavy rainfall and slippery ghat roads we reached lachen at 7pm in the evening. No power and heavy rainfall and the tiring journey made us really weak but as temperature was going down we went to shop a little at the nearest army canteen. Sumptuous maggi and few sips of Old Monk made us sleepy as soon as possible.
There are two major towns in North Sikkim except Mangan, the district capital. These are Lachen and Lachung. The road to both these towns are same except for the last 30 km where they bifurcate. At the junction Chungthang is a small canteen serving amazing tea with smiling faced jawans. Don't forget to stop here and have a sip.
Journey to Gurudongmar Lake started at early morning 4 am in utmost dark as we need to return from there before 12. This one journey in this whole trip you will never forget. As you start climbing you will witness sunrise ,soon the snowy gold peaks will be coming to your vision keeping you in awe.As you climb up you will get to see various apperance of river tista and river rangeet which will leave you gaping.
Usually people get one halt in Thangu at 13000ft. As we reached there we found the place too crowded for breakfast and we skipped this and started climbing up.Our next halt was at 15000 cafe where we had breakfast and coffee . This cafe is situated at 15000ft above and run by the military force. Here we witnessed temperature dropping rapidly and snowfall.Here you get to sit beside earthen furnace and warm up for few minutes only.
The journey next is into the land of frozen rivers and chilled waterfalls. After about 16000 ft till Gurudongmar is mostly flat land with mountains on all possible sides. Its a high altitude desert, hardly any vegetation and very stony and dusty. You have to make your own roads here and its very easy to get lost. Because it is a plateau, it is very cold as chilled winds come down the frozen mountain slopes. Don't exhaust your self much as you would be gasping for breath in no time.
Gurudongmar lake at 17100 ft is mesmerizing . In winters, the entire lake is frozen except one corner which is considered to be very sacred. The lake is surrounded by snow caped mountains . The beauty of the lake enhances as the sun rises up and you will get to see the sky reflections in crystal clear water.The series of Buddhist white prayers flying from long poles create spectacular sights. Army Forces are always there to offer help. One should not miss Gurudongmar Lake in the north Sikkim trip .
We came down with ultimate satisfaction as our driver said we are immense lucky to complete our Gurudongmar trip. We returned back at lachen at 1pm and its time to start for Lachung after lunch as we wrapped up. Lachung is a sleepy town with very few local population. Lachung is more developed than Lachen. A series of hotels with basic facilities have sprung up. There are not many shops around which sell Beer and hard liquor but basic brands, so you better carry your drinks if you have expensive tastes.The journey is long and tiring, but the scenic beauty will help you forget all this.
The Yumthang Valley beyond Lachung is the major tourist attraction in the region. The colourful rhododendron in red violet are in full bloom (May-June), soaring snow-capped peaks, and herds of wandering yaks makes this an idyllic location. Short walks in the Yumthang Valley are highly recommended.
On the way to Yumesamdong( Zero point) from Yumthang Valley is another loveliest spot to visit. Its a dead end with the snowy mountains all over. We experienced heavy \snowfall here.
Climbed up the snowy hill and played with the snow like never before. In this place temperature is below zero degrees.Hands and legs will be freezing . Slide over the snow or play with as this place is the safest unlike Gurudongmar.
Activities :
Road Trip
Valley Walks at Yumthang valley
Village visits
If possible visit the Gurudwara at Chungthnag TCP
Shoot as much as you can
Explore silent roads in lachen and lachung ,flowing tista and waterfalls at night
Mostly tibetan foods and very light and simple foods (Noodles,Maggi available)
Step out from your home stay you will either explore a lovely waterfall or a blooming rhododendron
River rafting on the way to NJP from Gangtok
Drink local beer or if you have preferences carry it from gangtok
Play Safe as it is a highly protected place , Do not do photography where it is prohibited
Drink plenty of water ,take anti vomiting medicines and homeopathy medicine if you have breathing trouble
Headache and Nausea is common