Back when i was studying MBA, I used to hear about my seniors and cousins travelling to all the fancy locations for work. One used to say he just came back from 'The States' while another would boast about the culture shock he had when he was strolling along the streets of Europe. No matter how funny it may sound, but this was one of the reasons i pursued a career in the IT space. Though I am grateful to have received such amazing opportunities in my career so far, not all experiences are as fancy as 'The States'. LOL. This year (2020) just before the big wave of Corona struck us, i had the opportunity to visit Lagos, Nigeria for work.
I took a flight to Dubai from Hyderabad. Dubai airport is one of my favorite airports to stroll around. But lets keep that aside for another post. From Dubai, i had a 8 hour long flight to Lagos. The in-flight experience was great considering the fact that it was Emirates. After a long flight, finally i landed in Lagos. The airport is similar to the airports that we see in some of the Tier 3 cities in India. The immigration process is something that you would experience first hand, unlike any other places that you have traveled. The immigration officer asked me 'You brought something for me?'. I was shocked! But i had an idea about the corruption and got a tip from my boss to say 'No', no matter what. I somehow managed to get my passport stamped and I headed my way out. The custom staff again stopped me and asked for 'chop chop' a.k.a money. I denied and moved on. The initial impression was not good at all and i was skeptical about the rest of the trip.
I stayed at Eko Hotels and to be honest, it was an amazing stay. It was a huge estate. The breakfast was nice and had a nice spread of continental and Indian cuisine. There was a swimming pool, a classy gym, a basketball court and a tennis court. One evening, i tried basketball with a colleague. After a while i saw a lady and two guys were heading the court. She asked, 'Do you mind if i join you guys?'. I said cool, more the better. We had a great game and my colleague took a video of us. I posted it on my Whats App status. To my surprise, the next day a client said, the lady i was playing basket ball with, is a local pop star and her name is Teni. I was flabbergasted. When i looked her up in Instagram,she had over a million followers. She had posted a video of us playing. This was the best part of the trip.
The people i met were very friendly and my driver taught me the 'Nigerian Handshake'. You can look it up. The food was spicy and my favorite was this place called as 'Chicken Republic'. This was similar to KFC but had a Nigerian twist to it. Their Chicken Rotisserie is the best i have had so far. It was juicy, tender and had the right amount of spices.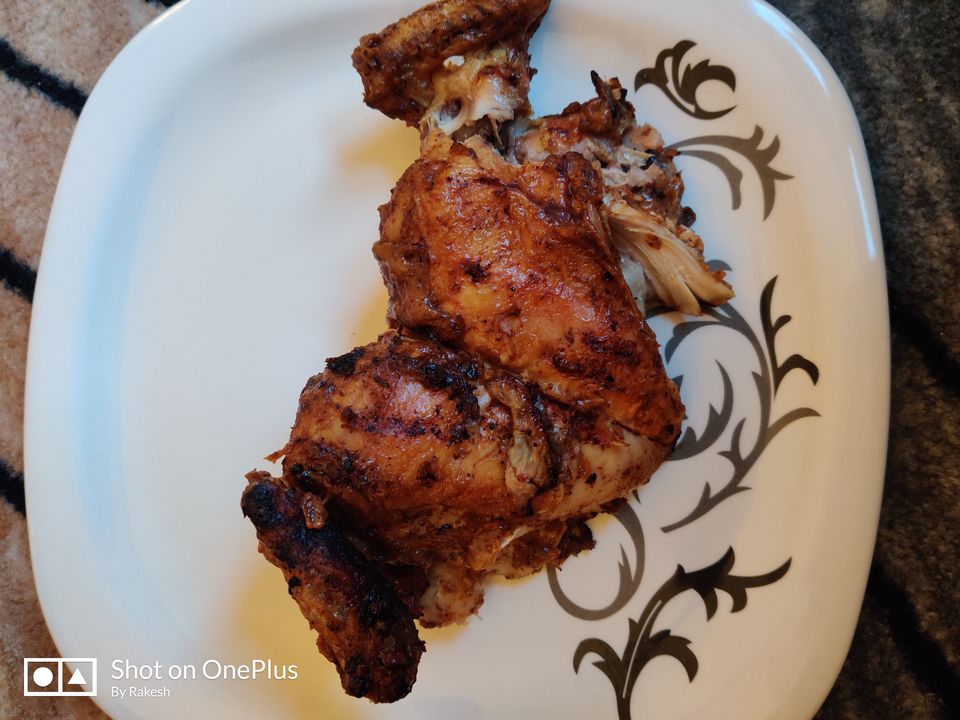 As you have read so far, it is unlike any other place or experience you might have heard of. But i learnt something on this trip. No matter how rough a start you may have, the journey and the memories you take back is what matters. I am looking forward to travel all such places that people usually don't add in their bucket list and return with a ton of memories.