I have experienced this and any traveler like me would agree- when people of two different cultures meet and try to communicate, the moment created is simply priceless! Imagine the moment where you try in desperation to explain the other person when he doesn't know a thing you are saying! It is between these moments when two cultures struggle to break the communication barrier and try to speak their heart out. Having found myself in such situations several times over, few accounts stay close to my heart.
'How to help a Chinese Couple fill out an Immigration Form'?
They sat next to me on the flight from Kuala Lumpur to Bali. The guy went on watching Kung-Fu movies while his wife spent time watching the clouds outside. Everything seemed like a normal flight until they met with their nightmare – the immigration form in English! I was already done filling up mine and closed my eyes to take a nap, when I could hear their chatter getting louder.
After trying to keep my eyes closed for several minutes that I glanced to my side; the awe on their faces was priceless! Then I saw why they were arguing! When the couple realized that I was up,he lady pointed out towards the form and asked me if I could help them out with it.
Minutes later, I realized I got myself into something I shouldn't have. How to explain a Chinese Couple to fill out an Immigration Form in English? There was Mandarin all around them – their bags, mobile phones (even the keypad was in Mandarin), and of course, the Kung-Fu movie.
I gave my immigration form to the lady and asked her to fill out the details similar to my form, only to realize that she filled up my home address on her form. She had literally photocopied my information. I tried to explain to her that she needs to fill up her home address and not mine. Soon, we engaged in the dumb charades trying to explain and understand each other. Another 'awe' on her face! The Kung-Fu movie continued…
At the space where the Airline No. had to be filled, she filled up her house no. there. This time, the husband decided to pause the Kung-Fu movie for sometime. Phew!! I said to myself. For the next few minutes, I was trying to imitate and explain Flight No. to them. I waved out my arms on my seat like a bird and started flying – only to attract attention of the other passengers. In the front, I noticed the flight attendants smiling at me, as I stretched and waved my hands like a bird. Finally, the girl gave me a broad smile, which meant she understood what I said – what a relief!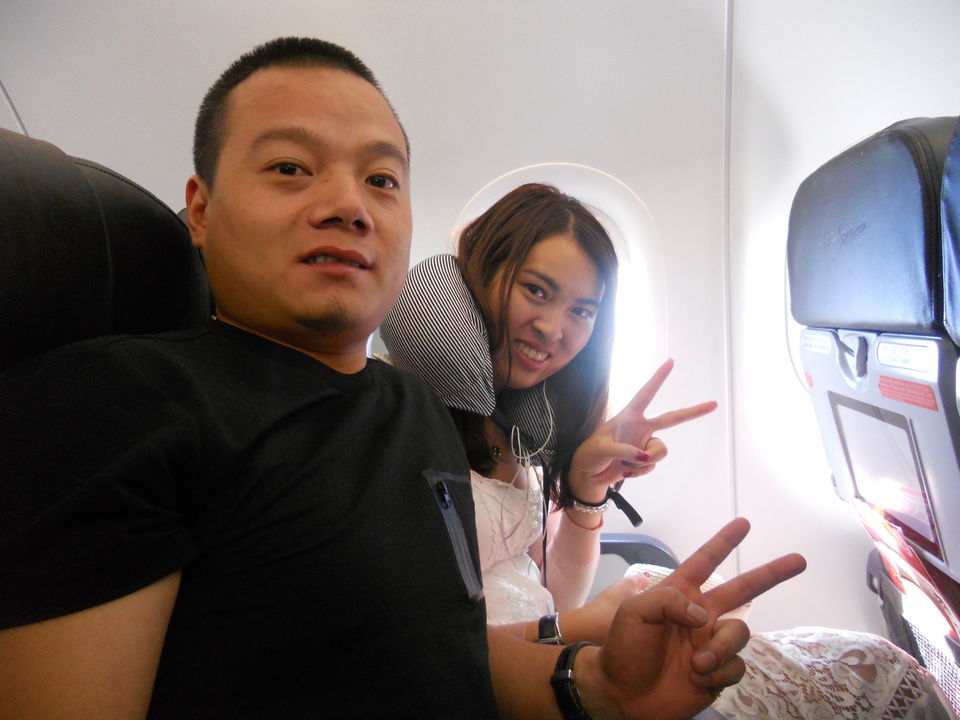 The passengers gave me looks as if I had lost my mind or something. By the time we finished filling up the immigration form, it was time for the flight to land. After all the dumb-charades, finally, they had a twinkling smile on their face. Finally, we ended it with lots of "She-she's" (thank-yous) as we bid goodbye at the airport after landing.
How to Speak 'Slow English' in Thailand?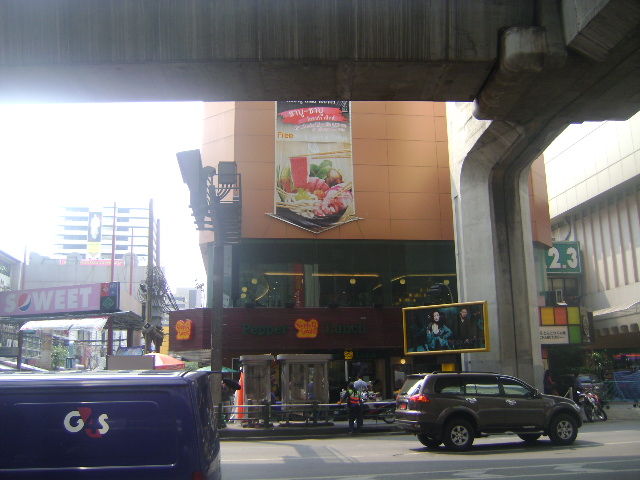 Have you ever tried to speak three times slower than you actually do? Well, it happens that way in Thailand. There is nothing good or bad about this thing; it is just that they are that way. Try speaking fluent English in Thailand and this is one of the challenges that you may encounter.
By the time they understand and reply the first line of your sentence, you are actually through with your last. There is always a struggle to 'slow cycle' your tongue so that you match their comprehension tempo, and in turn they struggle to match yours, forcing themselves to listen harder and catch up with what you said.
I had reached the airport and wanted to let my hotel know I have reached and they should pick me up from the airport. I called up at the reception to confirm my arrival. For some time I felt, there was a problem with my phone as I could hear everything reaching my ears at a really slow (I mean really slowwww) pace. Next few minutes, we both struggled to make each other understand, what we needed of each other, of course, at different vocal tempos.
But no matter whatever the situation, you always get along with their humble smile and respectful greetings- 'satwadee-kaa'; That gives the instant feeling that you have not lost your way altogether!!
How to ask for Chicken Curry in a Singapore Restaurant?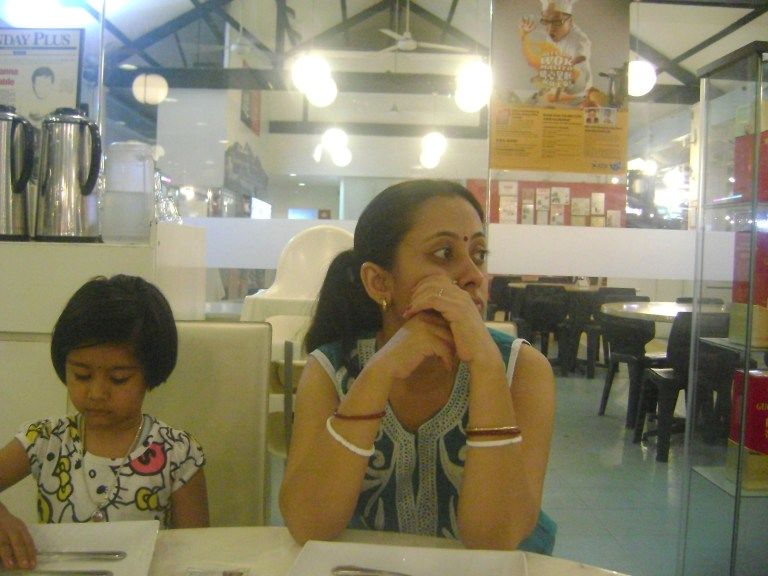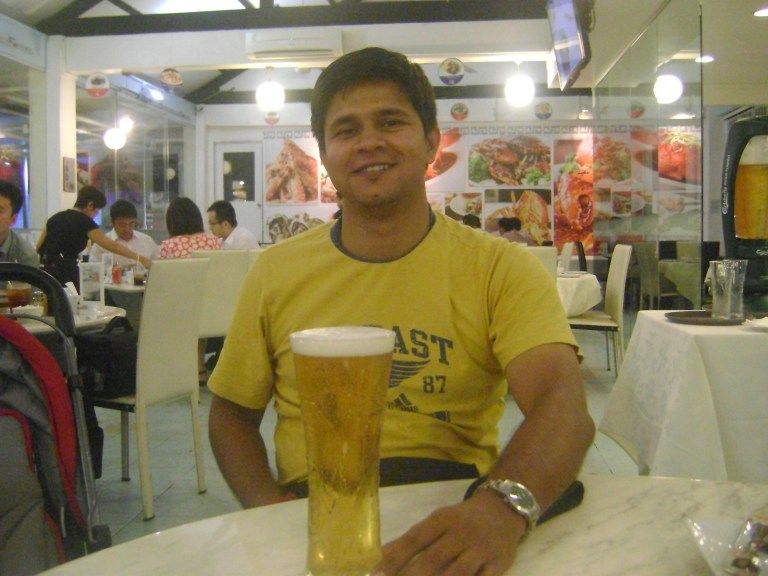 "A foreign land is not meant for the traveler's comfort-it is meant for the comfort of its own citizens!"
This proverb is best appropriated when you challenge your taste buds on another land. You may try to make up with it for some time, but not for long! On a family trip to Singapore, we landed into one of those restaurants after our stroll near Clarke Quay and were damn hungry. No matter how hard you try to accommodate the difference between cultures, at some point, especially, when you are hungry, your basics step in.
We desperately tried to look through the menu-card looking for something that 'appeared' more Indian than Singaporean. As we scanned through the card, there was little that could seem like one.
As a non-vegetarian, it gets easier than the others especially the Vegans, however, the challenge is not much different from the Vegans. We ordered a chicken dish which we expected would come with some gravy. When our dish finally came, my wife and I looked at each other for a moment, just to mentally prepare ourselves to eat rice without gravy. After few minutes of mental struggle, we decided to ask the restaurant staff, if they could serve a gravy with it.
To our surprise, they did! A sweet one though! but that's okay! There is something unique about trying a new recipe at a new place. What we enjoyed is the way they handled the situation and there is always a lot to learn from such experiences.
Reaching a bus stand in Kerala when you do not speak Malayalam?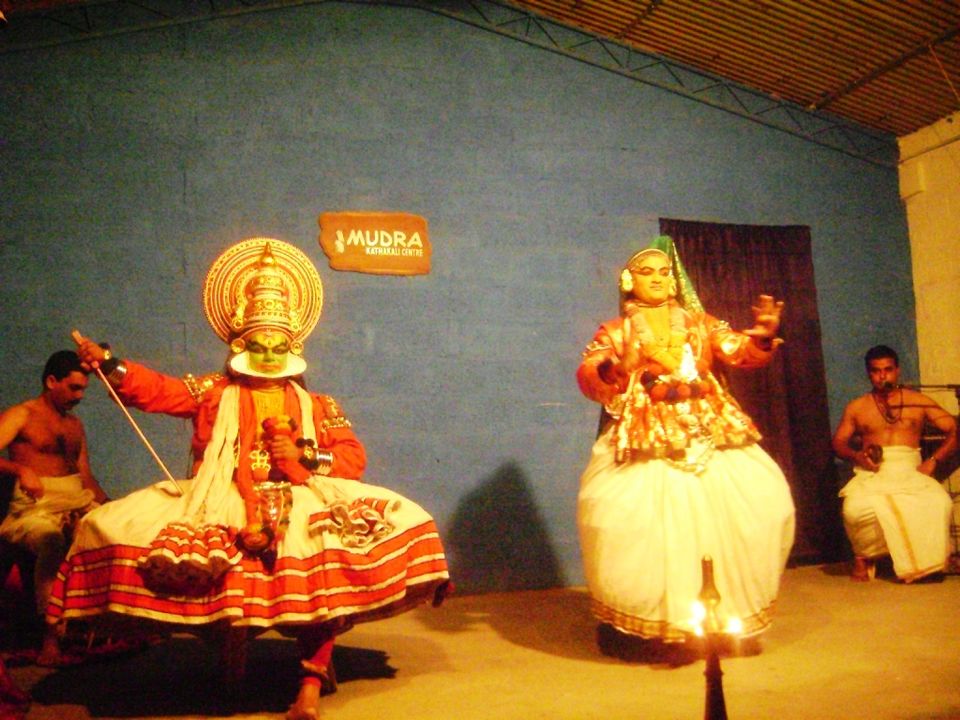 It is not essential to travel abroad to experience a language barrier. India's geography is vast enough to give any traveler a challenge of his lifetime. On my trip to Kannur, Kerala, the language came heavily on me, when I frantically ran around looking for someone who could lead me to the bus stand on time.
It all started on my checkout day from a small town Mattanur, not very far from the Kannur district. I had only an hour to catch the bus and on checkout, I headed for the nearby bus stand to catch the bus to Bangalore, from where I had my return flight to Nagpur. After asking for the directions, I realized that I will have to go to Kannur bus stand for Bangalore. So, I took an hour drive on an auto-rickshaw to Kannur bus stand, only to learn that the last bus had already left at 10:00 am.
I also learnt that I need to go all the way back to the same place from where I started from, to catch the next bus. 'Wow', I said.. I was enjoying the language barrier already now; changing auto-rickshaws back and forth from my hotel and bus stand, trying to figure out which bus stand to reach. Although, there are Hindi speakers in Kerala, but when you are in the remote areas, finding one who can explain you things in a flow is rather a challenge.
After all that struggle, I met someone to whom I could explain things in Hindi. Santhosh, as he called himself was quick enough. He immediately called for an auto-rickshaw and explained to him exactly the place from where I will get my bus. We exchanged contact nos. and as I was traveling towards the bus stand, he kept guiding all the way with his occasional phone calls in between. Finally, as I boarded the bus to Bangalore, I called up to thank him for all his support at such short notice.
Not everything can be found on Google Maps after all!!
Booking a return flight in Balinese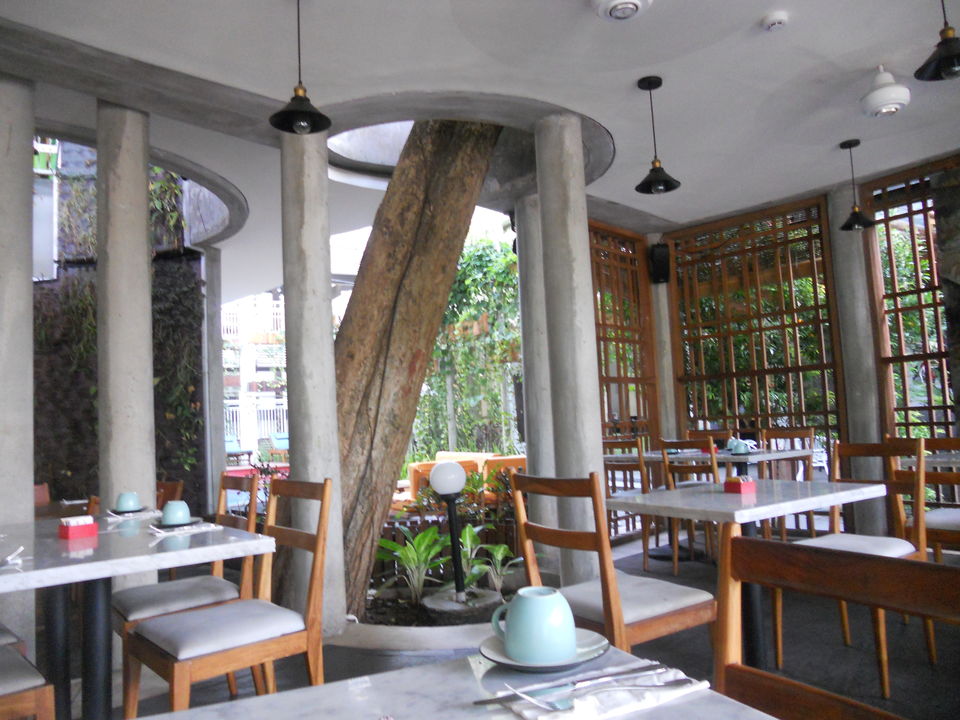 When you are in Rome, you do what Romans do; so goes the saying. So I was little surprised, when I had to reschedule my flight sitting in the lobby of the 'Grandmas Seminyak Hotel'. I could not speak Balinese, and the hotel staff did not understand English 'well'. And so, began the series of 'Stone Age' communications, where we both waved hands to explain things to each other.
I was trying to ask him to check the flight details from the website, as it was all Balinese, and I didn't know which flight to book. He, however, was trying to understand what I was saying so that he could help me out.
The best part was, he was really patient and considerate and helped me out till the end. He spent time sitting next to me reading all information in Balinese while I kept checking through the flights. Finally, I was able to confirm my return flights, but not until he helped me out. Sometimes, these small gestures go a long way to connect with people. What matters at the end of the conversation is that each side, leaves the other with a smile.
The L.A Couple Traveling to Nagaland
I boarded a flight to Guwahati from Kolkata one afternoon. It was one of those regular escapades to North East India. Seated next to me was an American Couple traveling to Dimapur, Nagaland. As the flight took off, I had an opportunity to interact with them.
I already had my share of experiences in Nagaland, but, I was really curious to know what made them escape to this part of the country, when most of the foreign travelers visiting India speak only of Delhi and Taj Mahal.
Sometimes, you come to know of your own country better from the eyes of others. That exactly was the case here. I asked them which place they came from; Los Angeles, came the reply. I wondered, what made them escape to this side when they stayed at the heart of the 'Casino Capital'!
Our conversation went on further and I realized that the 'Coffee House' on the new market Kolkata was one of his favourite places and he had traveled to Kolkata and this part of the country as long as I could have ever known. That is one of the moments that make feel proud about your country. He had lasting memories of India and was traveling to attend the much awaited 'Horn-bill Festival' in Nagaland. Until I spoke to him, I didn't knew that Kolkata had the oldest Armenian Church that is left of their identity in India.
In my country, someone from outside was making me realize that there is more to experience than what I did until then!!
In your journeys, you will come across experiences where only your gestures speak, instead of language. But often, such gestures are better understood than words themselves. Often, the language of good will speaks without words; So, what has been your quirky experiences?