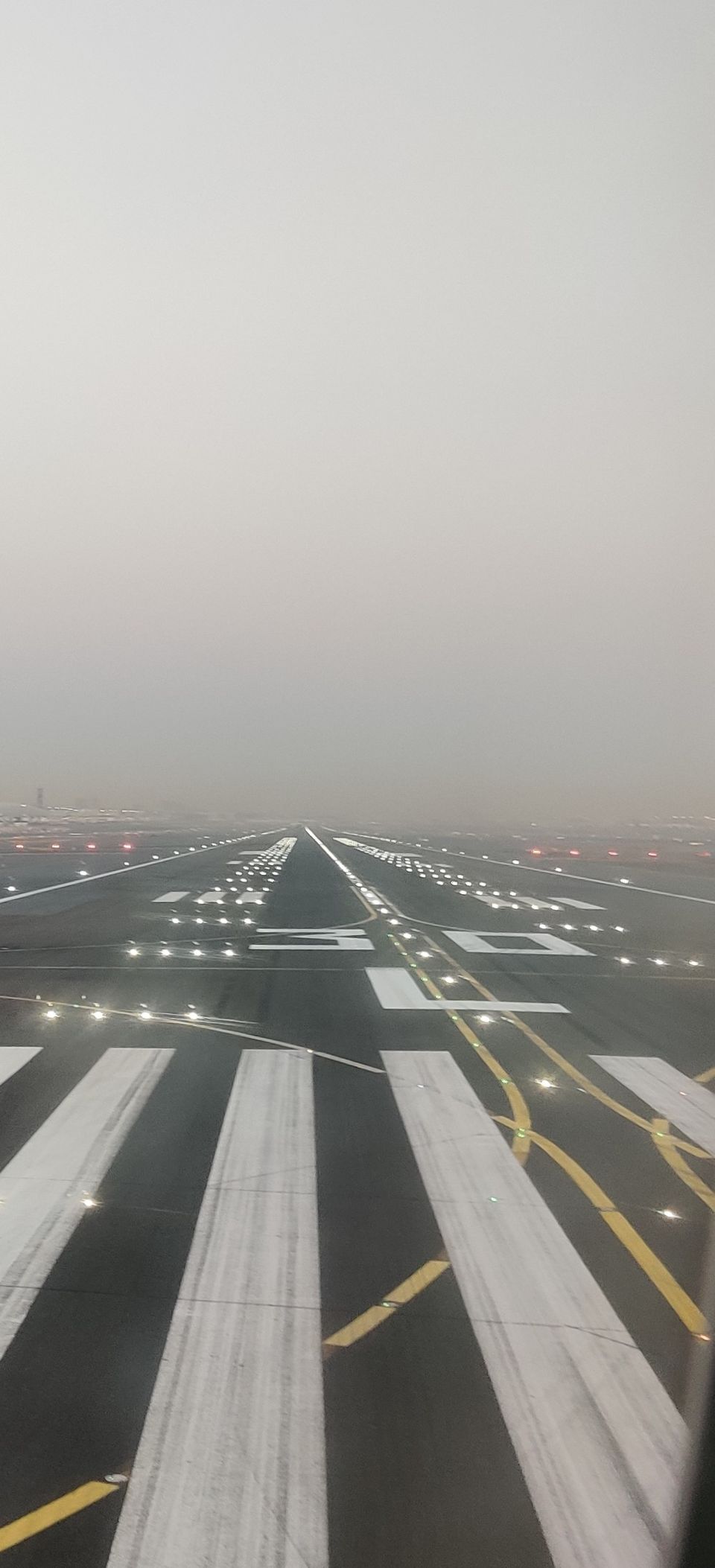 With the world gradually braving the affect of Coronavirus and going global again, India is slowly connecting to the world through air bubbles. These mysterious air bubbles have left a huge confusion in the minds of people intending to travel to destination not a part of this treaty. Can i transit ? do i need a visa ? How to book tickets?
Well not all but here i share my and my husband's experience of Transit through dubai to destination in Middle east and Africa with transit through Dubai on Emirates as well as Ethiopian Airlines.
The journey starts in New Delhi and we'll cover the journey exhaustively to give you a fair idea of what will come your way.
1. Tickets - If you are planning to transit through Dubai then it is advised to book two separate tickets instead of a connecting ticket. One till Dubai and second onwards to your final destination. The Airlines at Delhi will check you in only till Dubai and Give you one boarding pass as the air bubble allows only travel till UAE.
The mechanics of Transit and transfer of your luggage I'll cover subsequently.
2. Documents -
a. Covid 19 RT PCR test from a ICMR recognized lab taken a maximum of 96h prior is mandatory.
b. You also need to have a visit visa of Dubai to check in. A lot of confusion is going around regarding that whether transit visa is required or not, but as per our experience we were asked for tourist visa by Emirates for check in and boarding. We also met a fellow passenger who was returned back a week prior for not having a valid visa. Also a note that Transit visa is not being issued by Dubai so it is better to get a single entry tourist visa easily available through various agencies like Akbar, Musafir online. However, some people claim Indian Carriers such as Vistara and Spicejet are not asking for Dubai Tourist visa but this information has not been confirmed by any of the Airlines officially and even Indian Civil Aviation website says the opposite. So we recommend taking tourist visa which costs additional 7k to your Pocket and if you want to save that you may risk to travel through such airlines.
c. Check for the visa requirements of your final destination and ensure that you have it as you will be asked for the same at the Immigration and at Dubai once you will be checking in for the final destination. Although you will be clear to travel to Dubai on the Dubai visa that you hold.
3.Transit Through Dubai- Now once you have boarded at Delhi the next step lies in smooth transfer in Dubai.
a. Ensure that you have atleast 4-5 hours between the two flights.
b. Check in and transfer of luggage at Dubai. As you are traveling on two different PNR you will have to collect your next boarding pass and transfer your luggage in Dubai. We had travelled on Emirates from New Delhi and had two different Airlines from Dubai onwards. I was traveling on Emirates and my Husband on Ethiopian so we can share the experience of transfer on same carrier and different one. As soon as you reach Dubai arrivals please head towards the connections desk. There are two counters f connections desk on either end of a huge hallway, one for all other Airlines and one for Emirates. So I'll cover both -
Transfer Onto Emirates -
It was relatively easy as I had travelled on Emirates from Delhi. So they just checked my Onwards ticket , verified my documents and visa for the destination and issued my boarding pass and put my luggage on transfer on the next flight.
Emirates made the whole experience very comfortable and I was ready for my next flight.
Transfer onto Ethiopian - It was comparatively a little tedious process but still Dubai International takes care of all needs. You can go to the all other Airlines check in desk next to which is also the Marhaba Counter. You can give the Marhaba agent your inwards boarding pass with luggage tag and your onwards ticket of any Airlines that you are flying with. This can be done only 5 hrs prior to your next flight and incase the gap between your two flights is more you don't have to worry the staff of Dubai International airport collects all the baggage from the arrival carousel and stores them in the baggage hold till you check it in again through Marhaba and i can vouch for it. We had a gap of 13hrs between the inbound and outbound flights.
5 hrs before the flight you can go to the Marhaba desk and give the requisite documents and put your luggage on transfer. It costs around USD85 per piece and the luggage will be transferred onto your next flight as soon as you check in.Again, if you want to save these additional bucks you may want to travel light with allowed 7kg cabin luggage.
As far as check in onto the next flight is concerned it only starts 3 hrs prior to departure time (except Emirates which is open all the time) at the same connections desk in arrival hall. The process is same mandatory documents, ticket and passport. While they check you in, show them your marhaba slip and they will transfer your luggage and give you a confirmation. You can check it again with the Airlines staff at boarding gate.
Now the question lies what do you do between arrival and departure of next flight. Don't worry you don't have to stay in the arrival hall. Just keep reading.
Time Between Flights-
If you are traveling with Emirates then you are already checked in or even if you are traveling through any other Airlines departing from any terminal you can proceed to the duty free area and enjoy what dubai has to offer and come back 4 hours prior through the same security check just tell them you have to go to connections. Complete your luggage transfer through Marhba, complete check in and proceed again towards the gates.
If you have your next flight from Terminal 2 which was the case when we were going back to India, it is recommended not to leave Terminal 3 more than 4 hours of your departure time as they will not let you in if you dont have boarding pass to next flight which starts only 3 hours prior. For inter terminal connections take a bus which takes approx 20mins to reach, again its easy no need to move out through Immigration or anything, all other procedures remain same. The same should be kept in mind while transfer from Terminal 2 to Terminal 3.
Dubai duty free stands true to its fame with a mile long duty free area it caters for everything. A variety of restaurants satisfies everyone's palate.
If you have a long layover then Alhan lounge at gate B26 and Marhaba lounge are open and allow you to relax for 5 and 4 hrs respectively. All major cards and priority pass are accepted.
For people staying over 10 hrs and looking for some snooze time then Dubai International Hotel Located Near gate B12 offers comfortable rooms at the rate of 180-200$ for 10-15hrs. As i said Dubai caters for everyone.
So decide your next destination and plan your travel. Happy and Safe Journey !