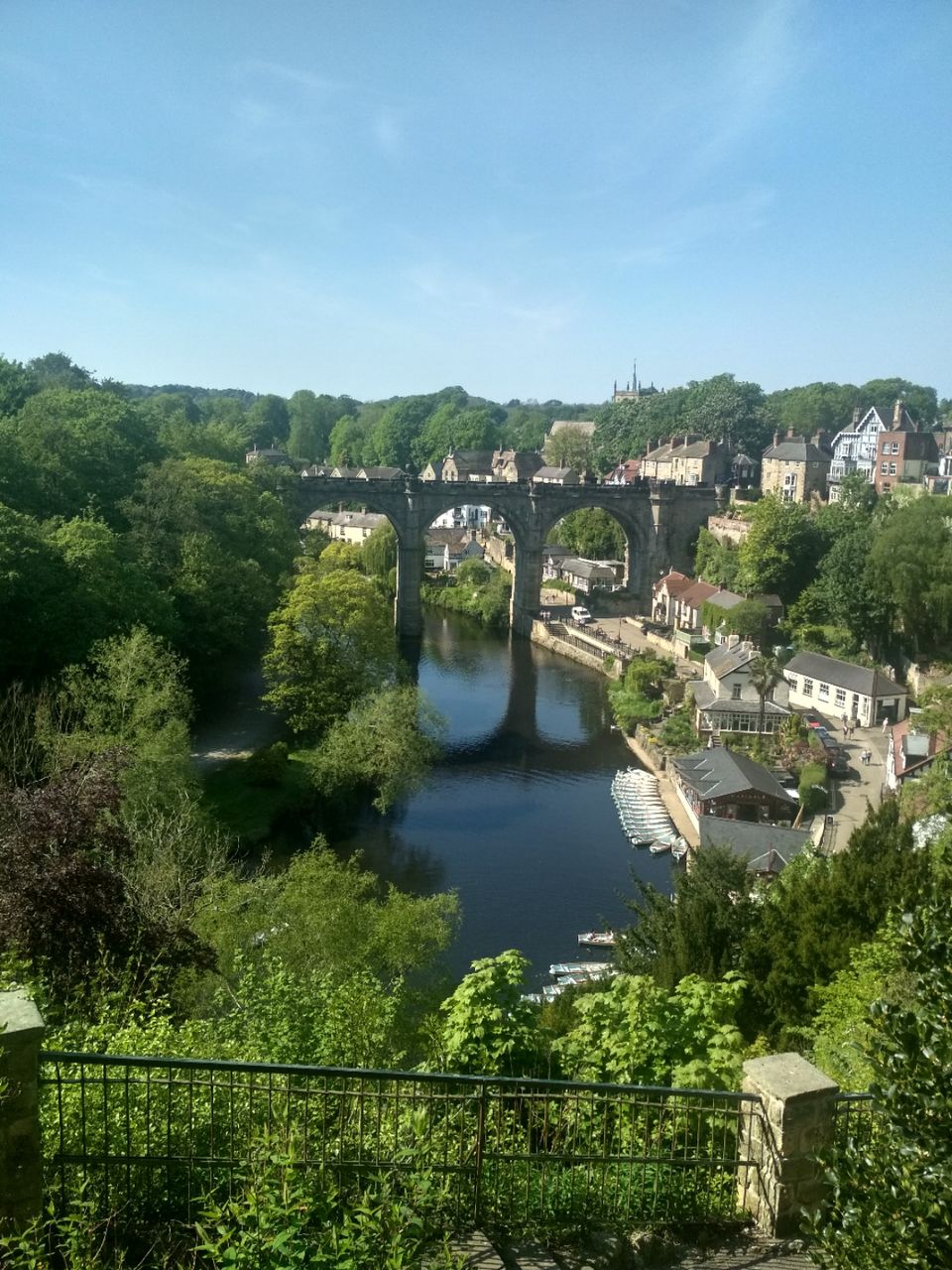 The weather was pleasant and the sun was out after a week of damp light rains. You could step out in your shorts and not have cold feet.
Our trip to Harrogate was planned for this beautiful day. We started our morning at Leeds, getting to Harrogate from Leeds is the easiest task ever.
We climbed the first Harrogate bus we saw at city centre, bought a day tripper group ticket for the day and left.
Look for any "Harrogate company" bus. Get a group pass for £19 if you are more than three people.
Visit http://www.harrogatebus.co.uk for any information about travel.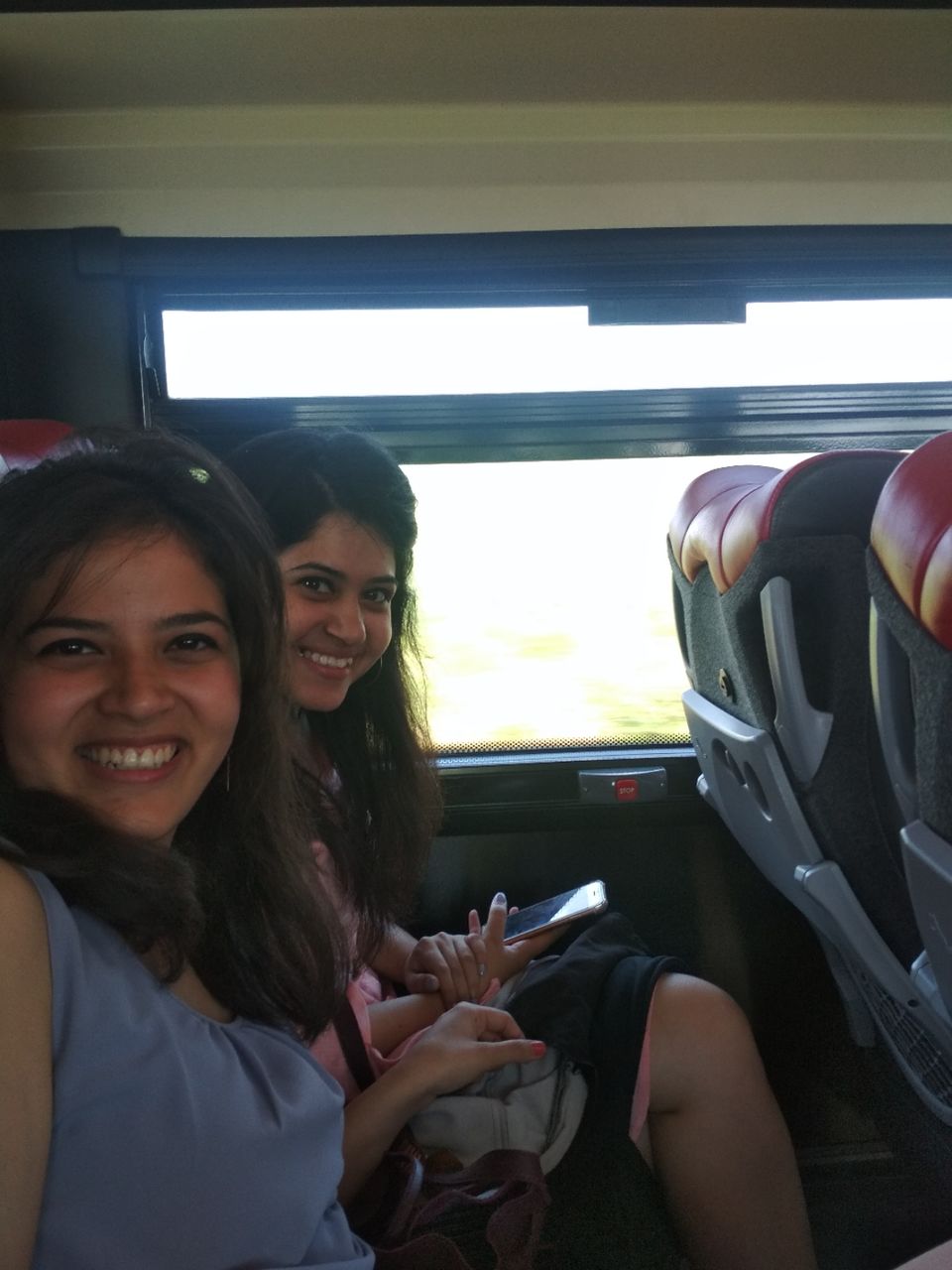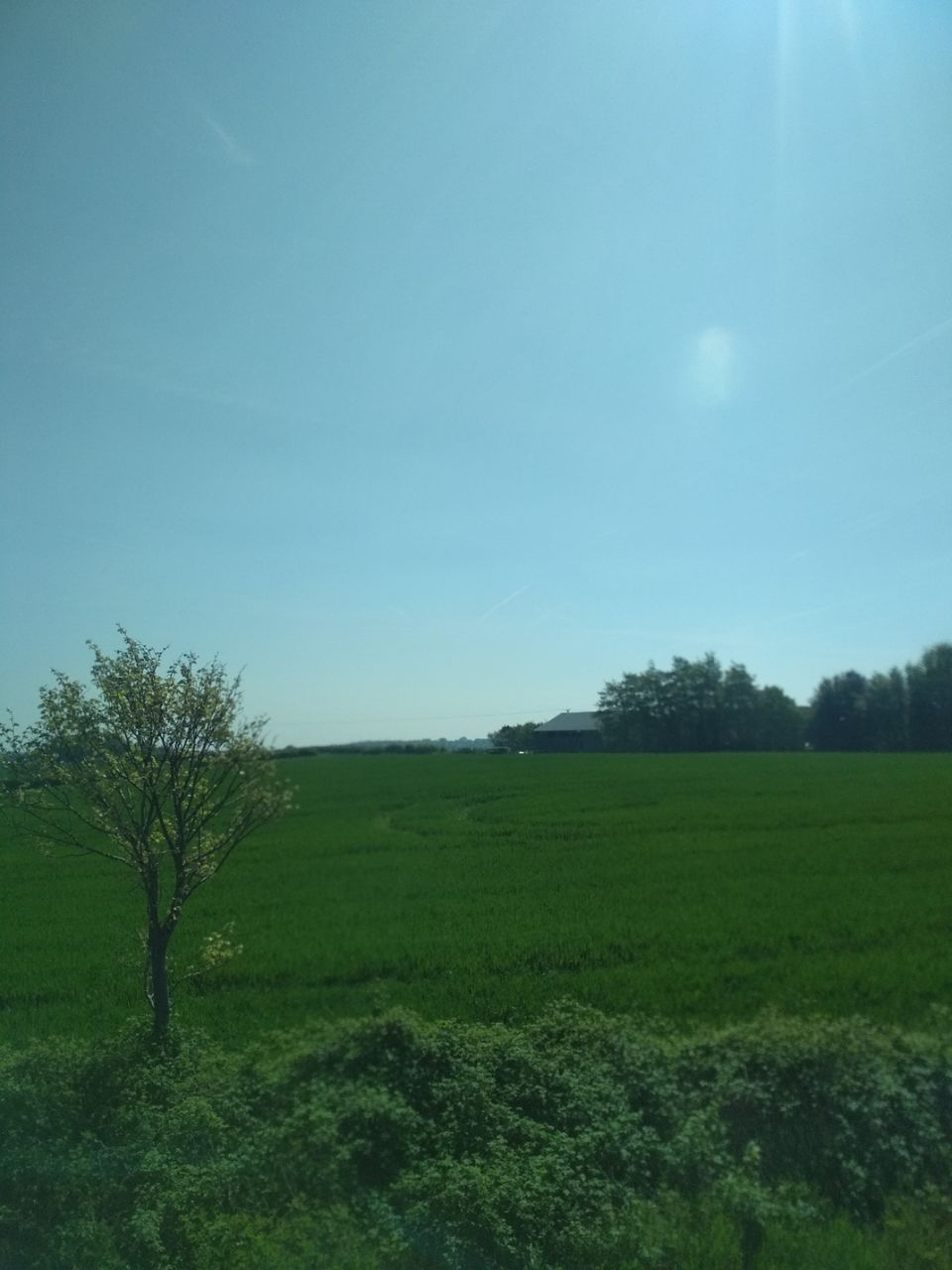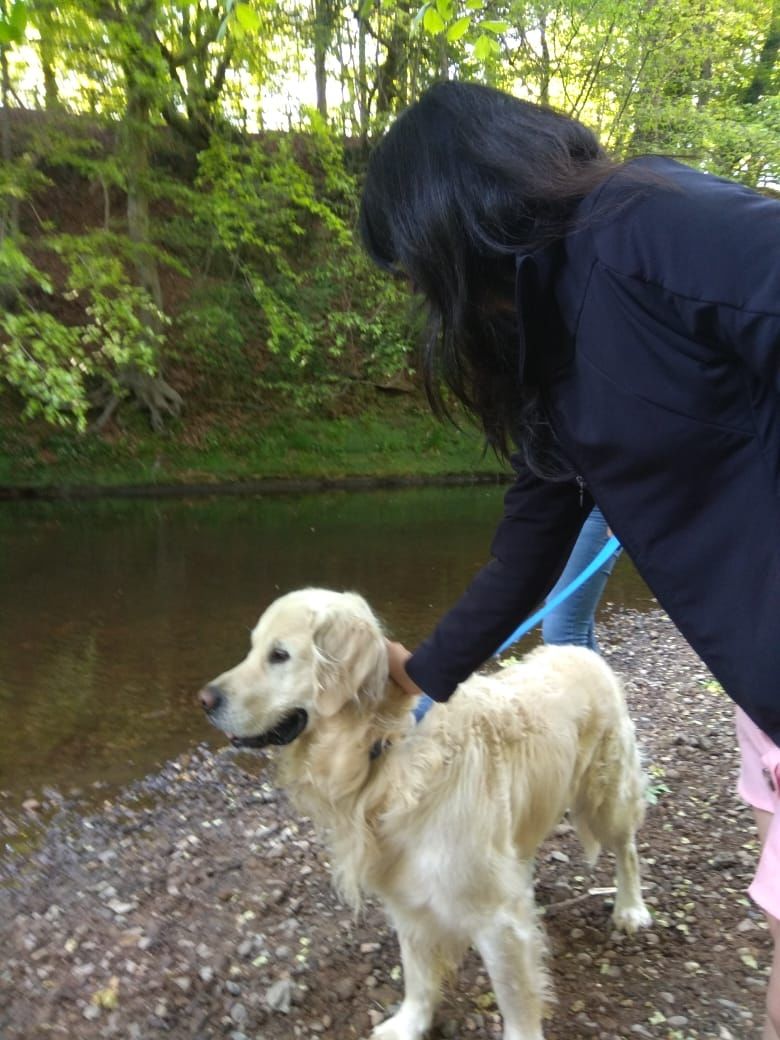 Harrogate
Harrogate is a cosy little Victorian town in the beautiful county of Yorkshire, in North England.
This quite town is as British as it gets with it's polite kind locals(if you find them), tea rooms and numerous British pubs and sturdy Victorian structures, many of these buildings have seen numerous wars and yet retained its Grandeur.
It took us an hour and a half to reach Harrogate from Leeds.
We were lucky to find a free walking tour opposite Betty's tea room. We followed the very knowledgeable tour guide Harry as he took us around the town he knew so well, showing us the natural springs Harrogate is so famous for and giving us a bit of history about the place. Unlike most of the other tourist towns in UK, Harrogate had a much less Gory past.
This little town is filled with spas and springs, the locals visited the place to relax and destress. While it's neighbouring towns and cities were busy brutally murdering their rival successor and had their towns filled with guillotines and ropes to execute people publicly.
Natural springs
Harry first took us to the baths with the natural springs. Harrogate has 88 natural springs within the town, the most number of natural springs in the world! The town is built on a volcano and the water in the area are filled with minerals mostly sulphur from the earth's core.
These natural springs were believed to be therapeutic, which got crowds from around UK to benefit from this curing water. Harrogate turned into a spa town with numerous baths set up throughout the town, inspired by the cities of Belgium and Germany. Sulphur water taps were provided in public places for the people who couldn't afford to go to these baths.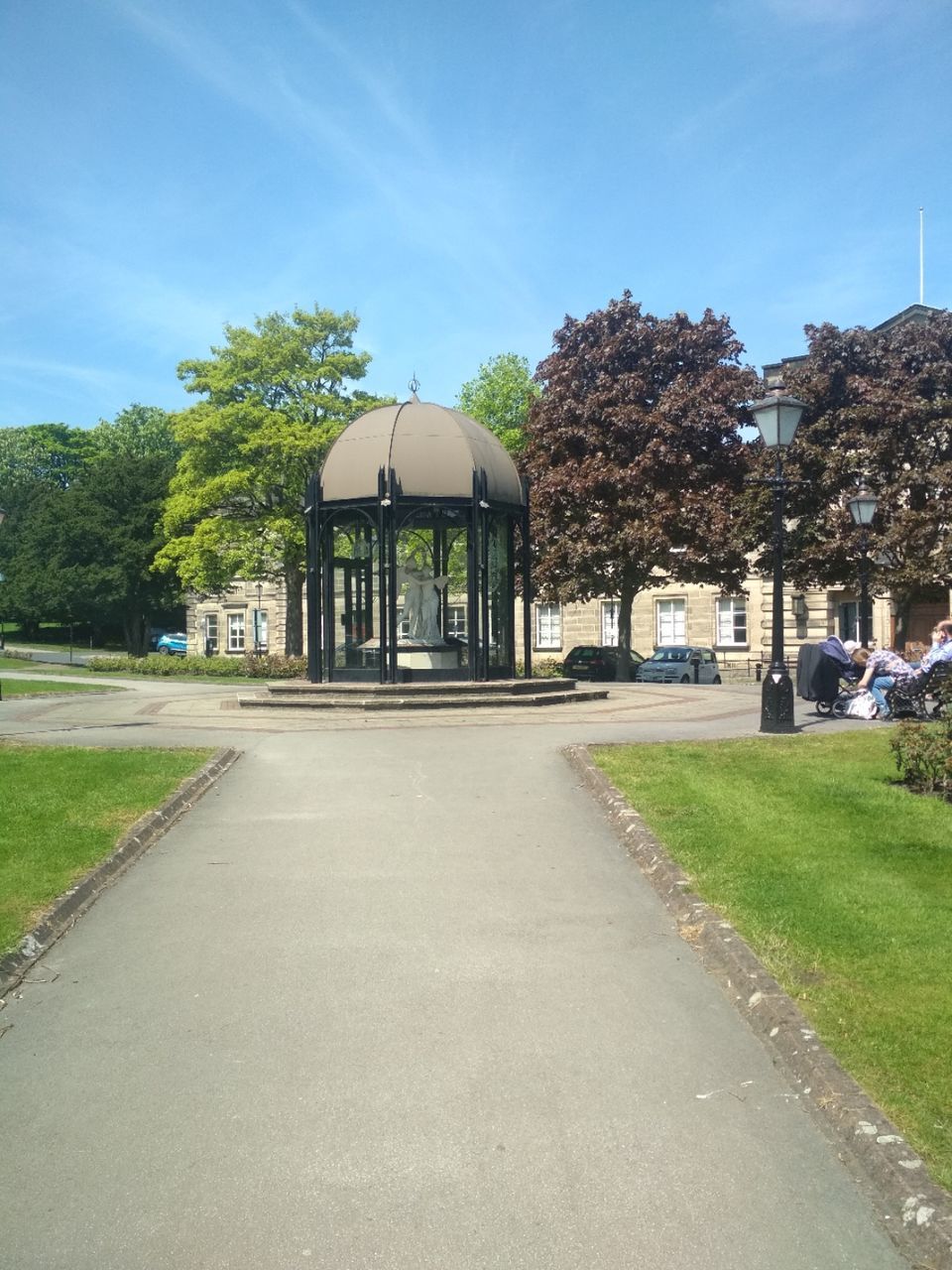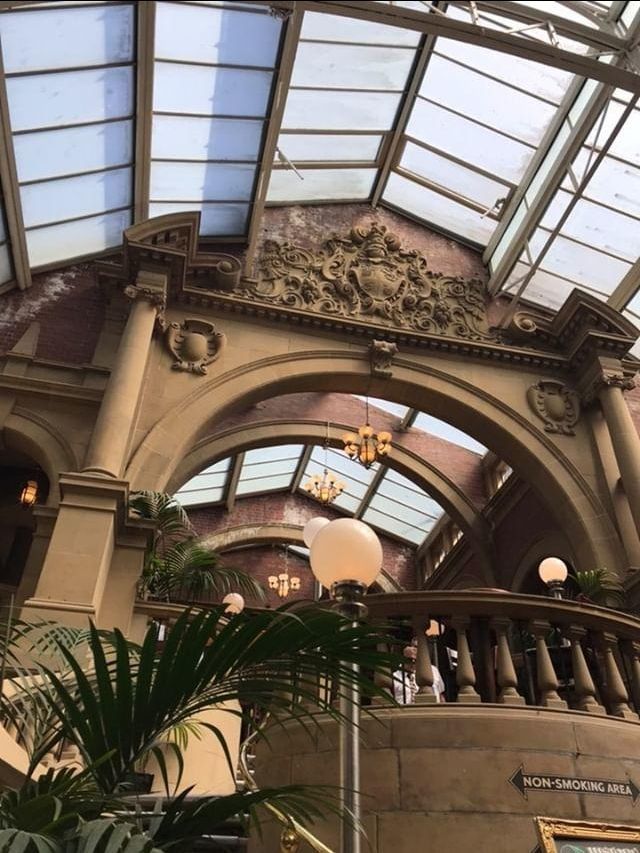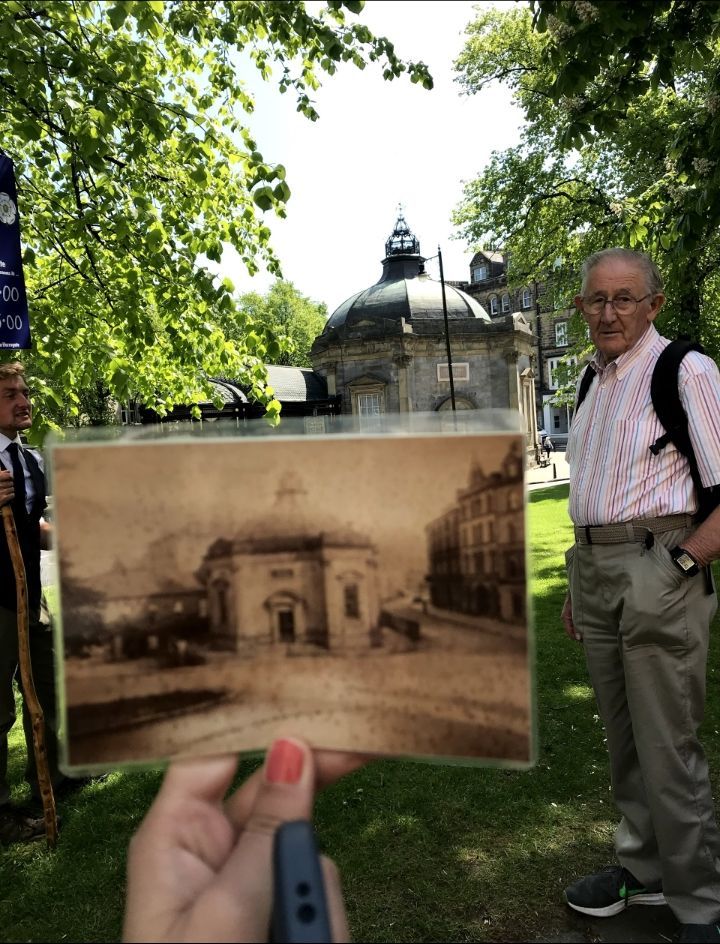 Royal hall
These halls has been used by many great artists through the years including the Beatles. These halls were built for entertainment by Gordon Black the then Mayor of the town.
The building has domed ceilings that support itself which eliminates the need for supporting pillars.
The hall was almost demolished due to security concerns, but was restored by the efforts of Lillian Rose who was able to raise enough money to restore the building.
The Stray
We next saw a part of The Stray, which is a huge expanse of open land for public use. It covers over 200 acres and land and has been mandated by a law years ago to leave it as an open land for public.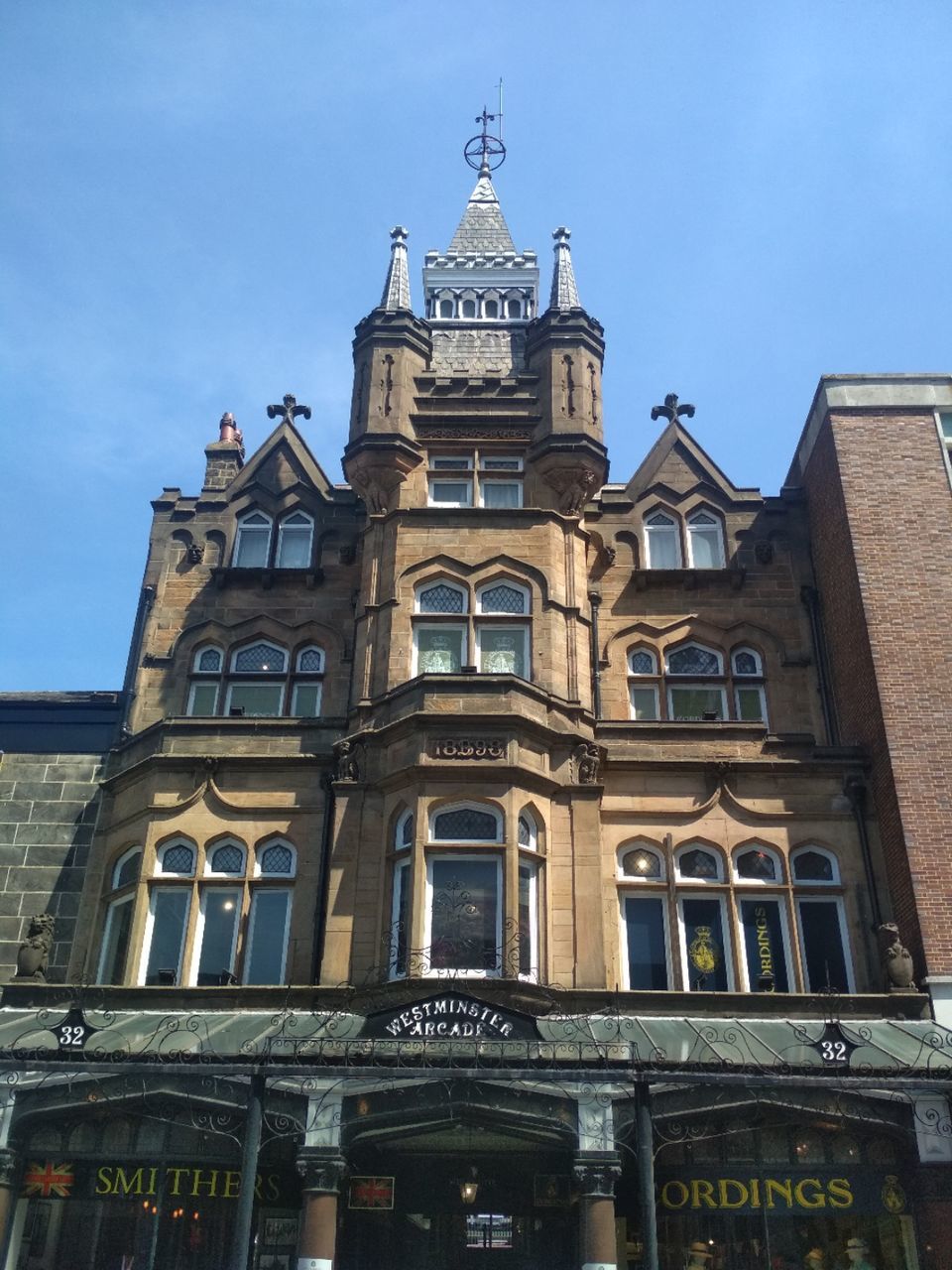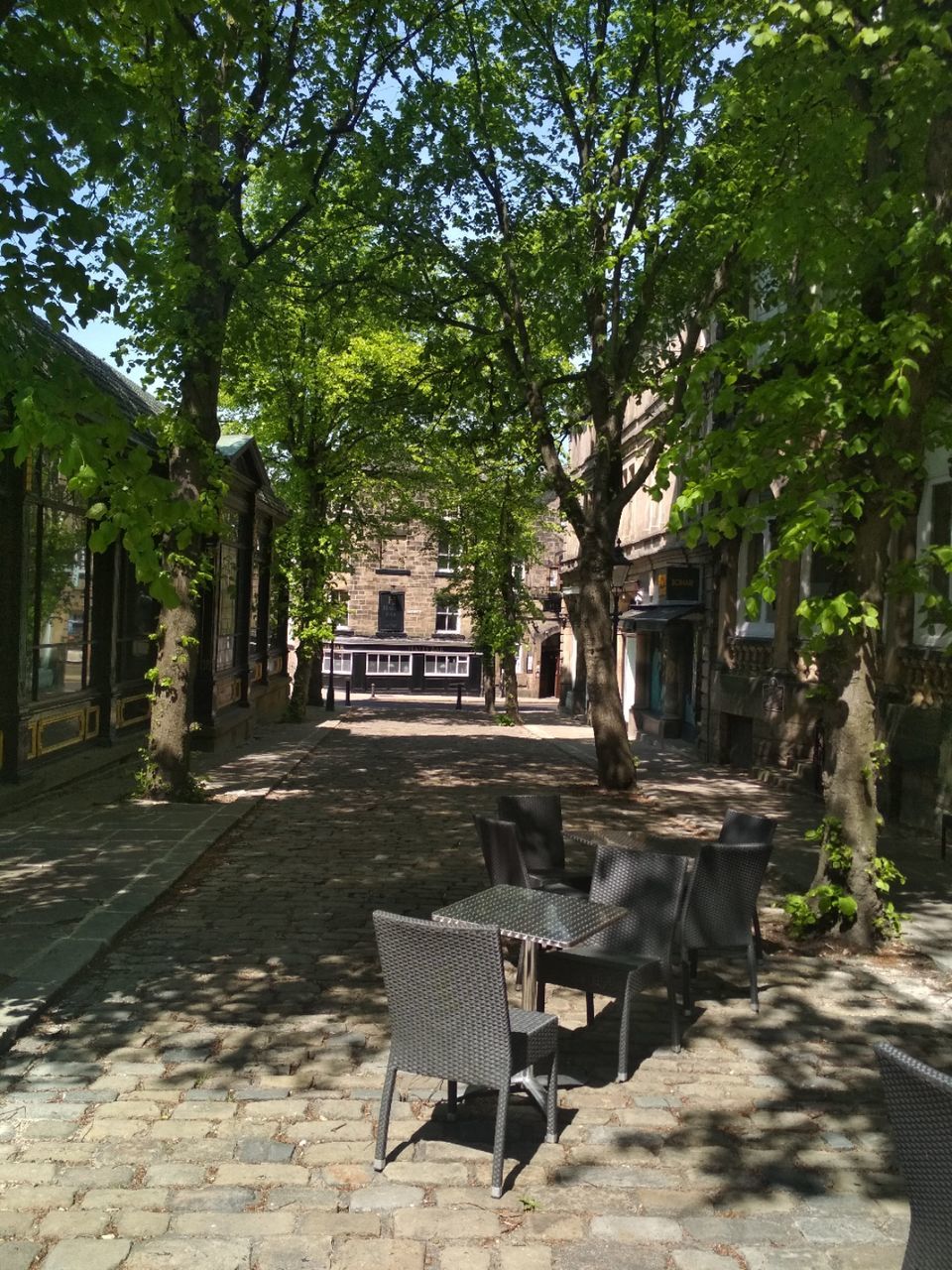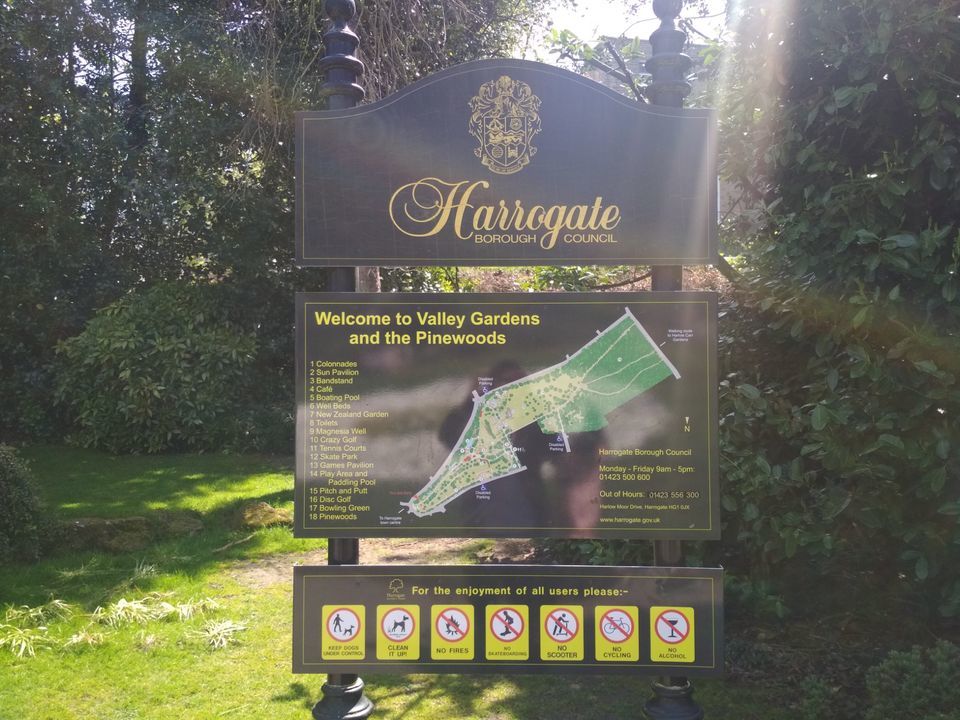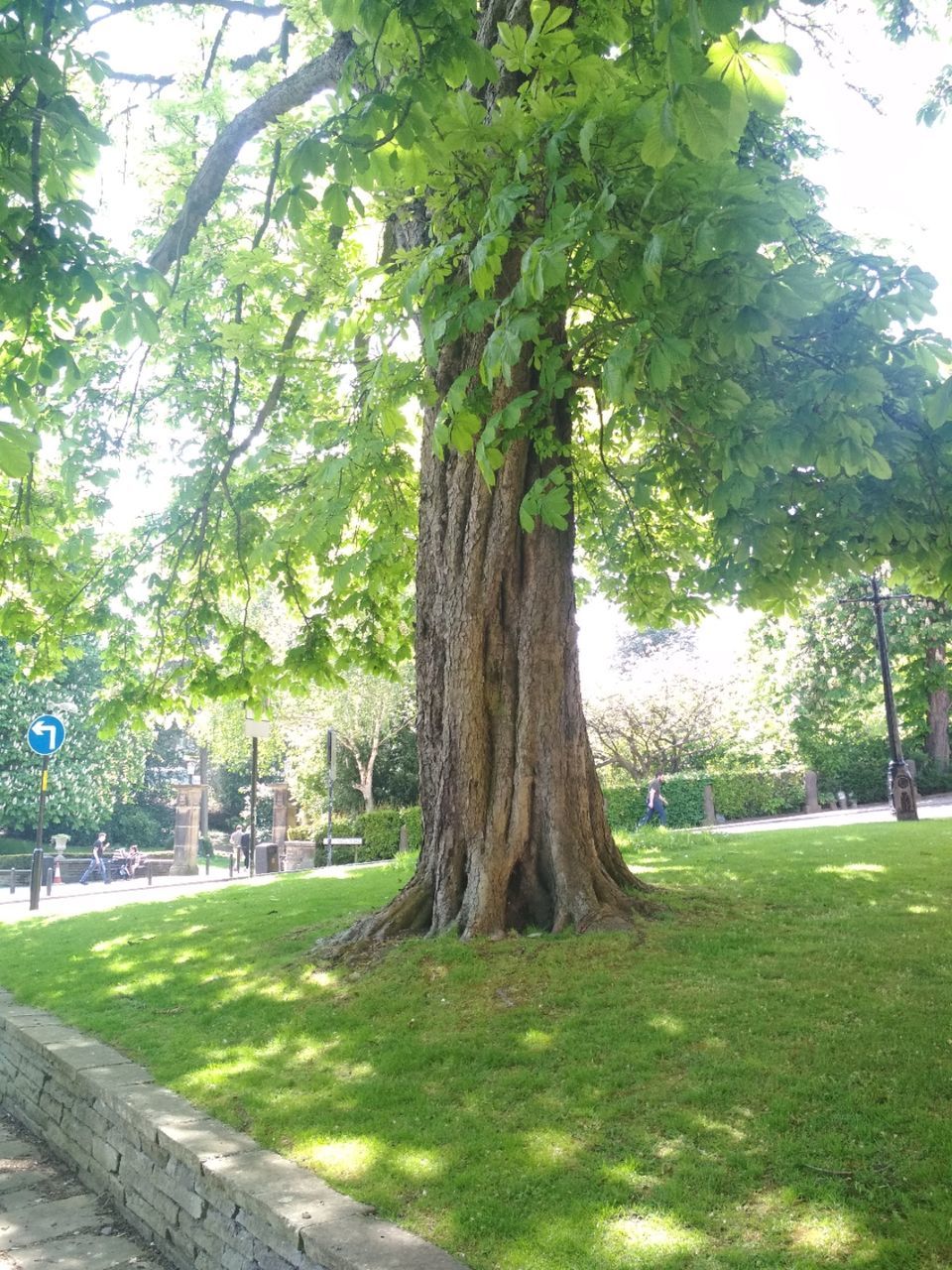 Valley Gardens
Valley gardens is a giant park with old ruins and beautiful bright flowers which were supposedly blooming so well thanks to the mineral water beneath it.
As you enter the garden you will spot Weatherspoon pub, a famous chain of pubs throughout UK. This large pub is set up in one of the old brick buildings inside garden.
At the heart of the garden you will find a tiny cafe crowded with locals and tourists enjoying their ice cream cones or sipping on some hot tea.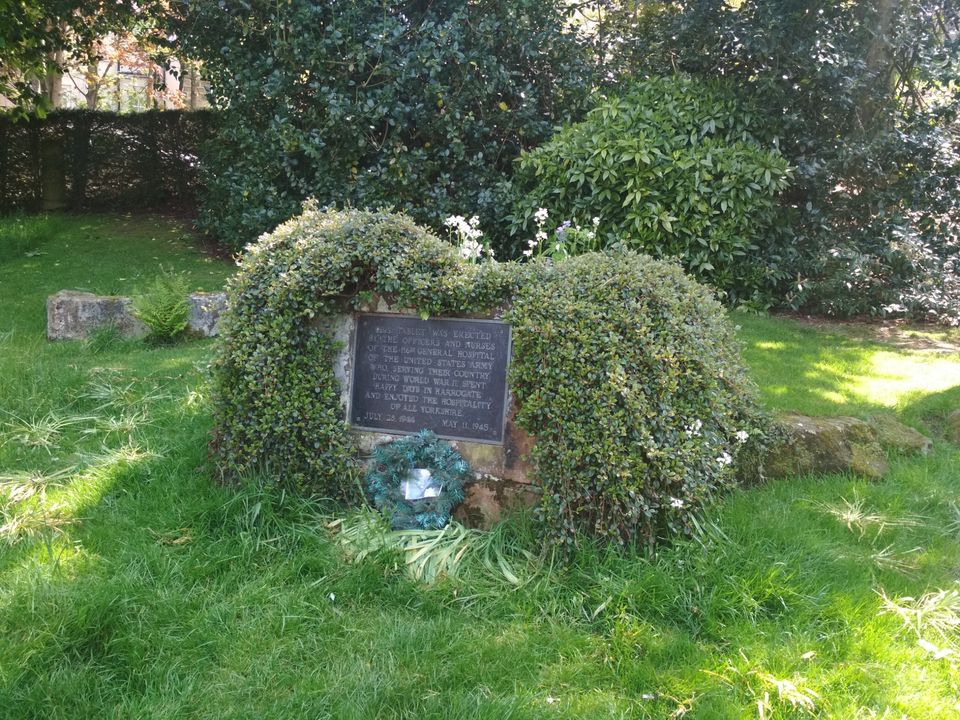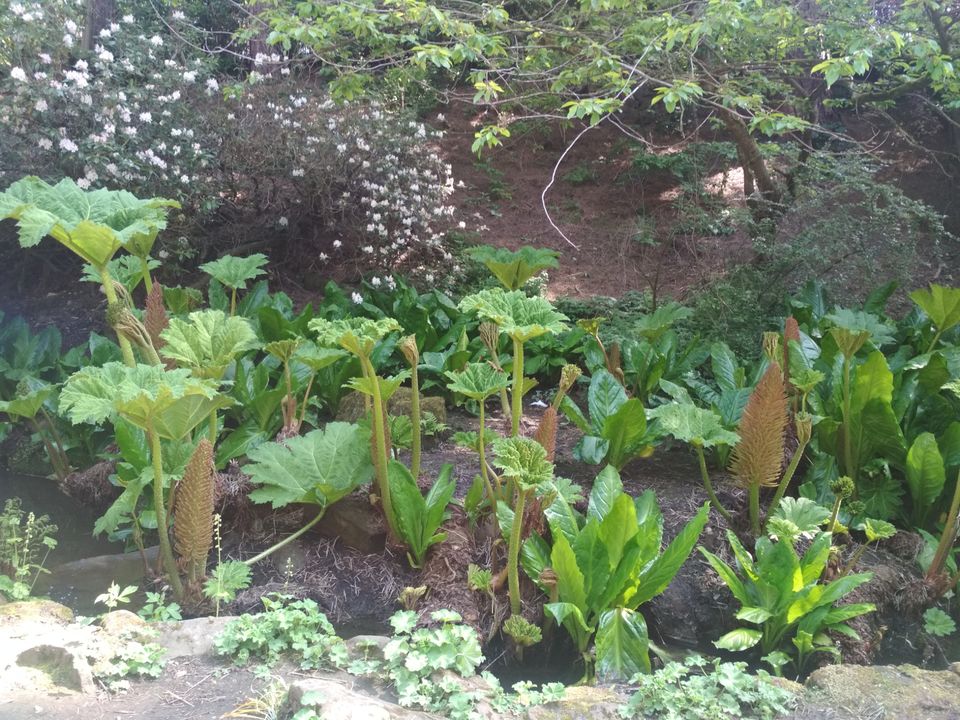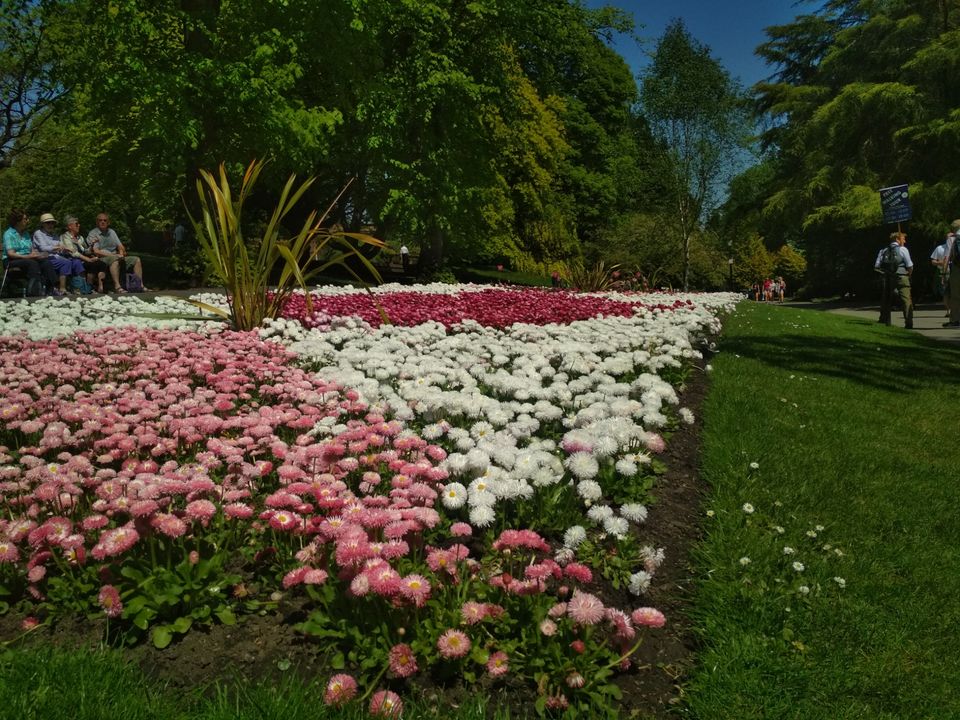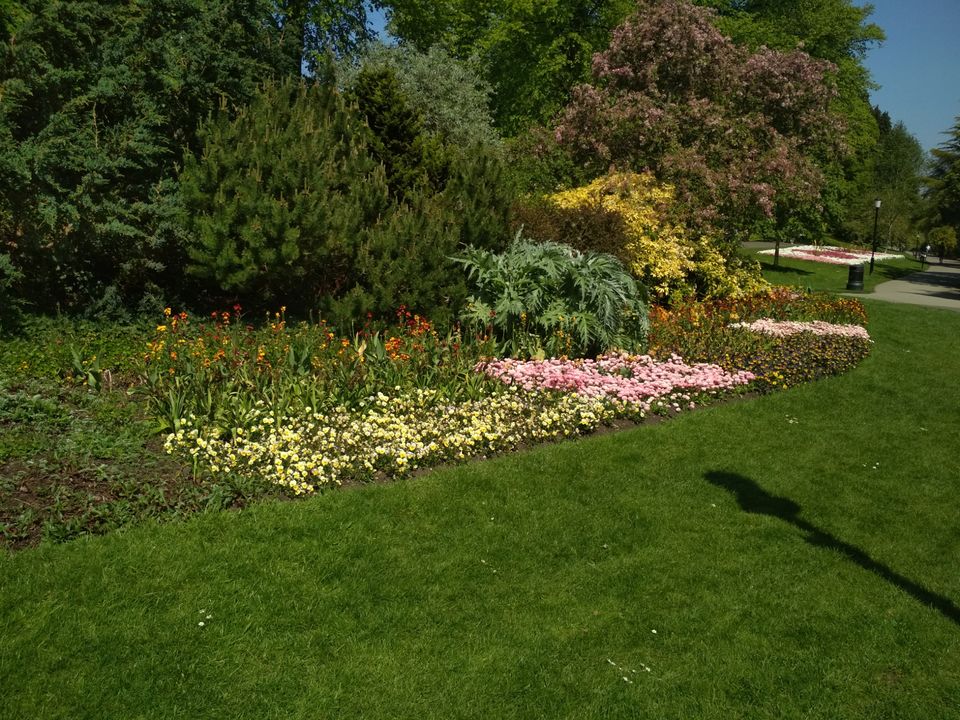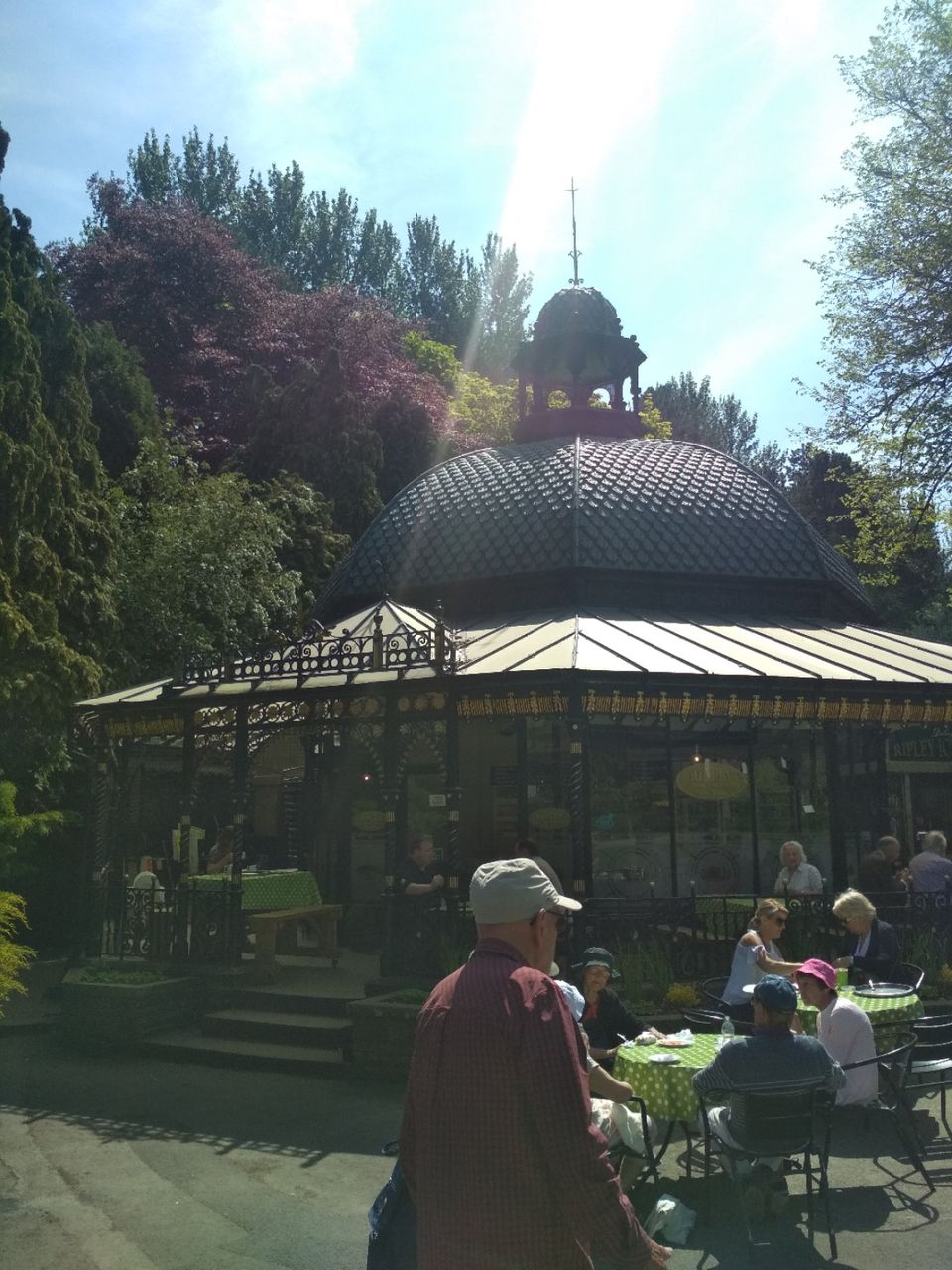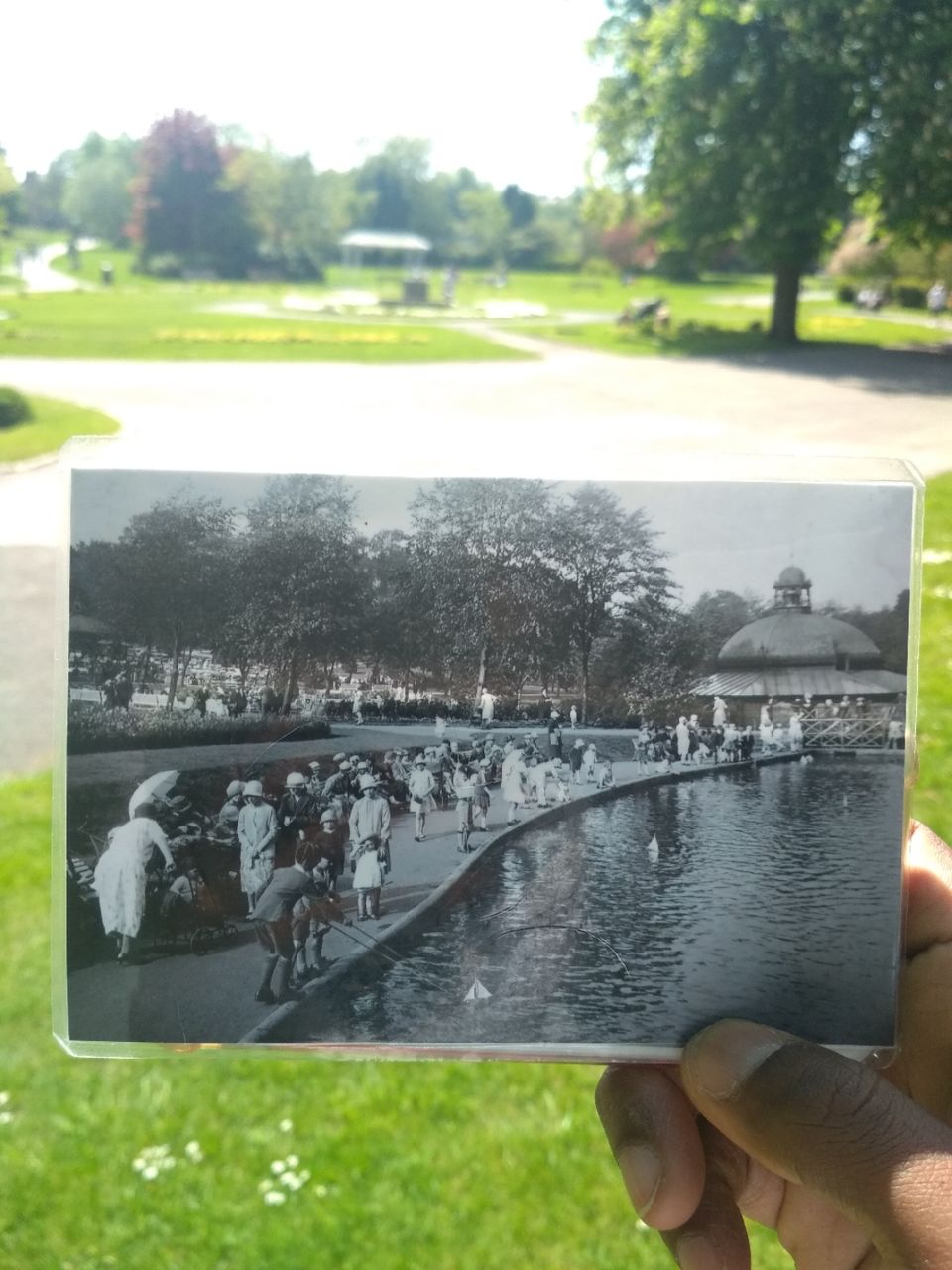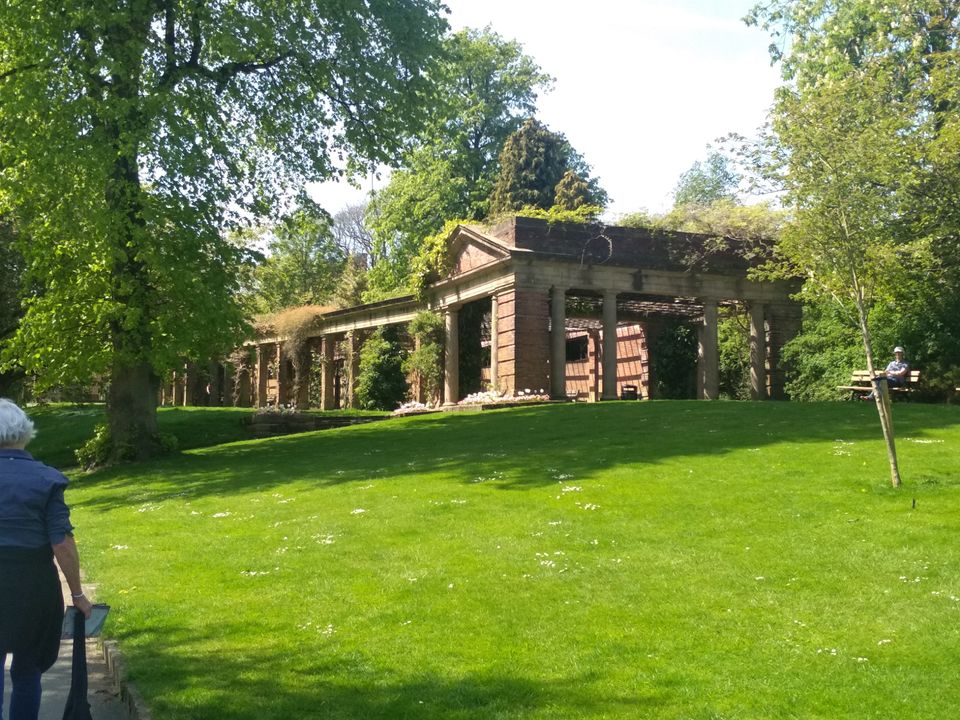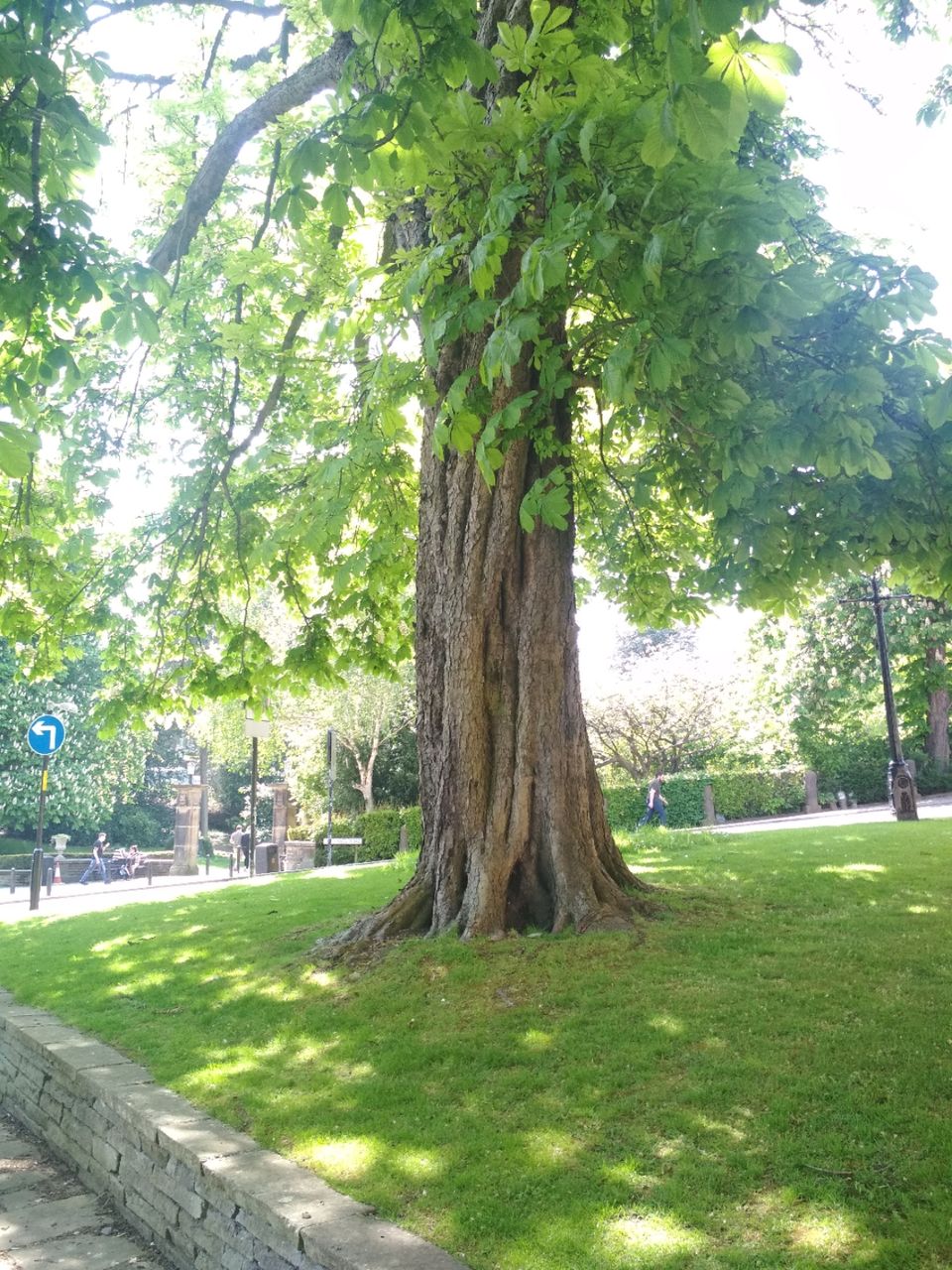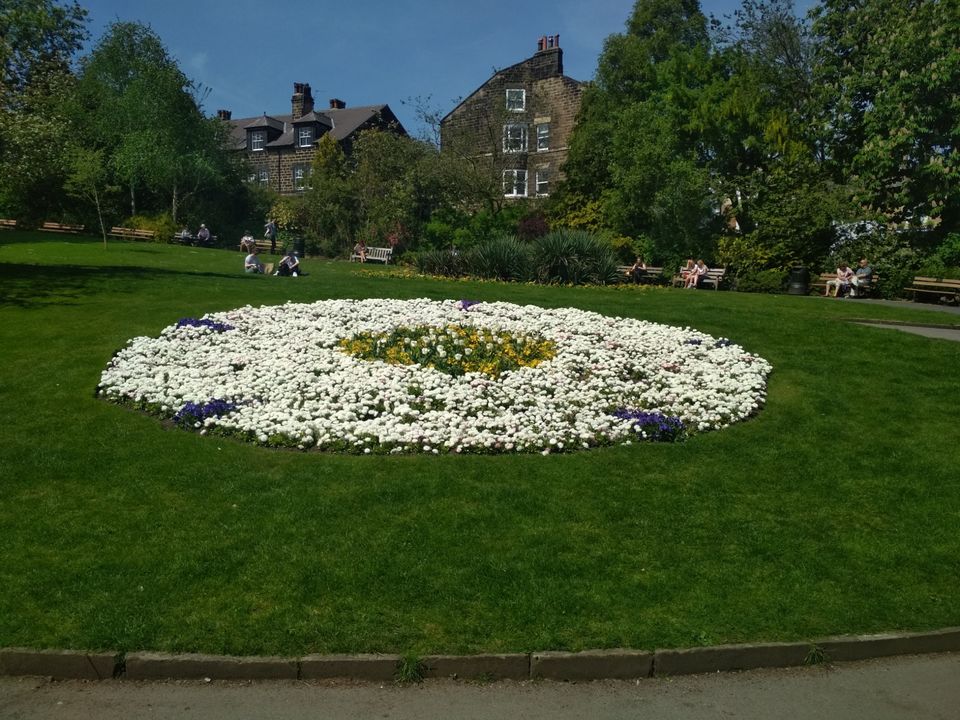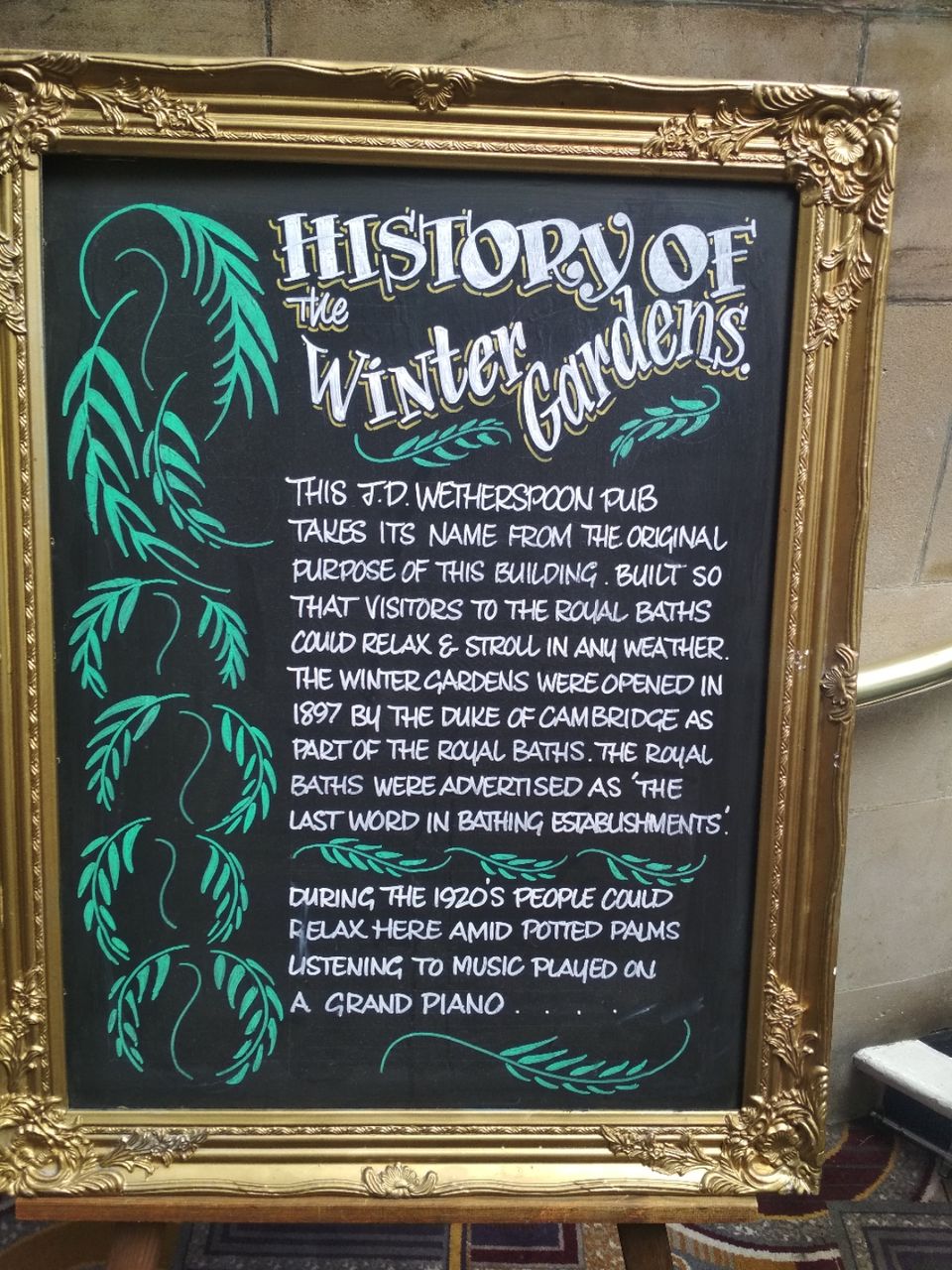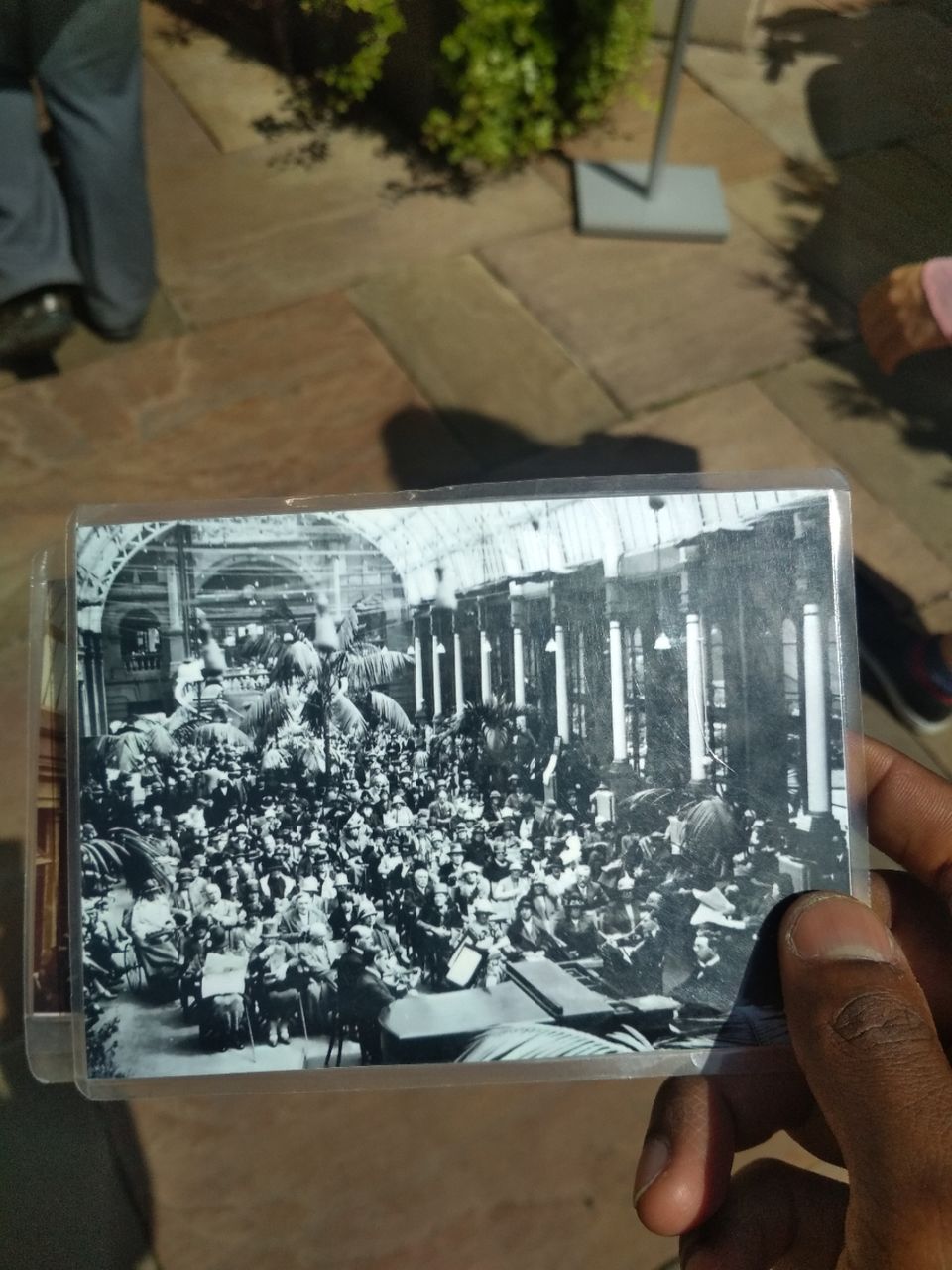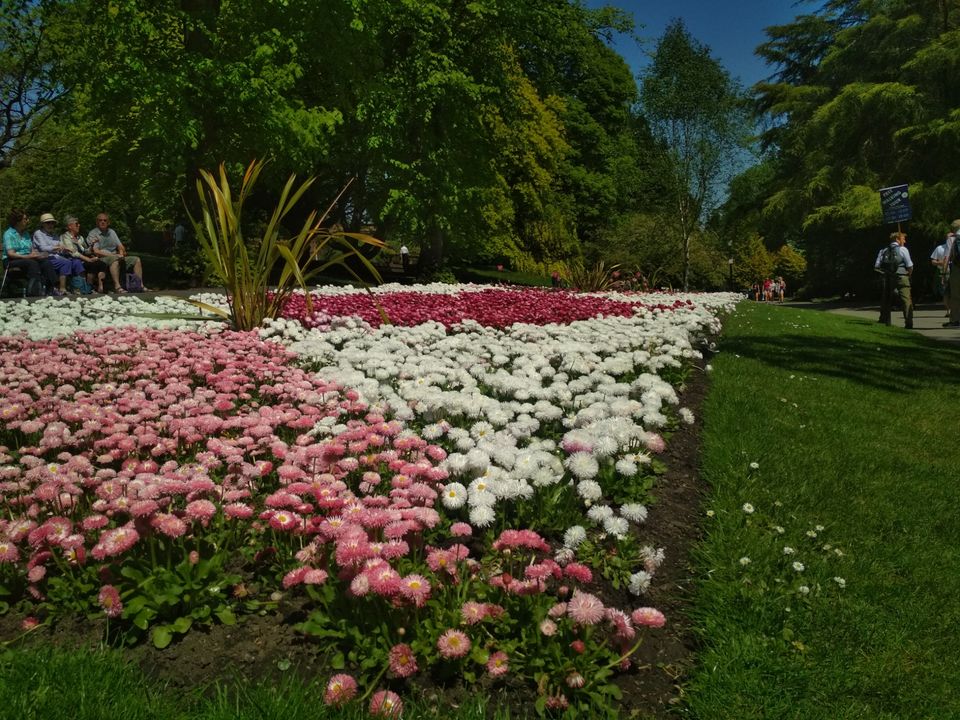 The tour finally ended at Betty's tea room after 1 and a half hours. This truly was a refreshing walk around Harrogate and the best ways to learn about the town.
Knaresborough
Just 20 minutes away from Harrogate is the even smaller town of Knaresborough. You can find a bus to Knaresborough every half an hour.
Home to the Knaresborough castle, a majestic castle from the 14th century. We see only the remnants of this castle, located by the river Nidd. You can sit for hours by the ruins, listening to the soothing sound of the river flowing. The town comes to life as evening approaches when students in green uniforms heading home stop by the riverside.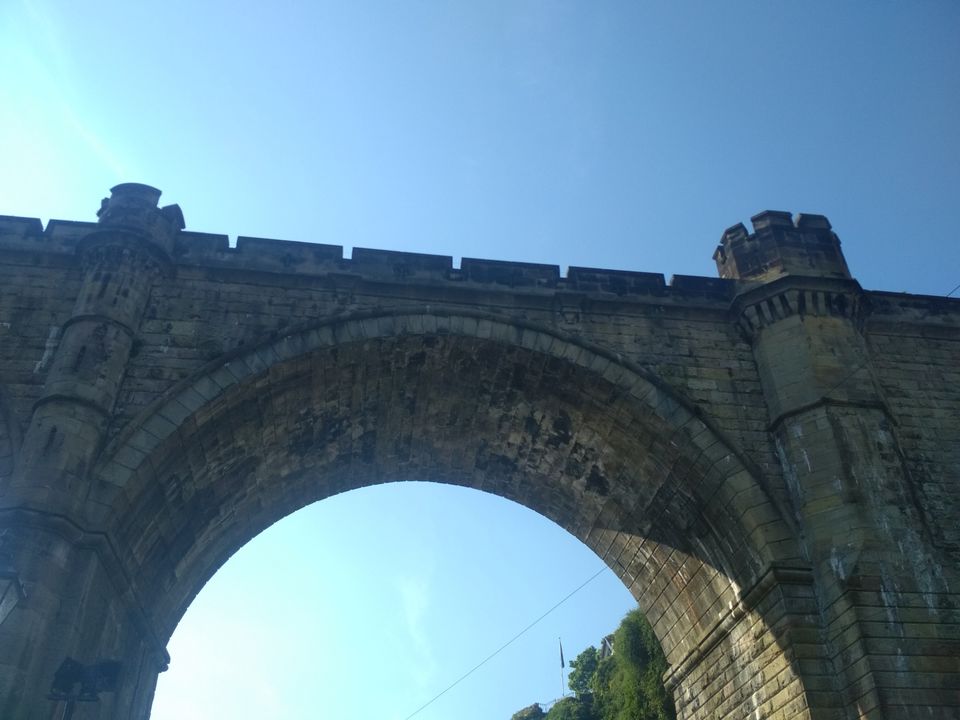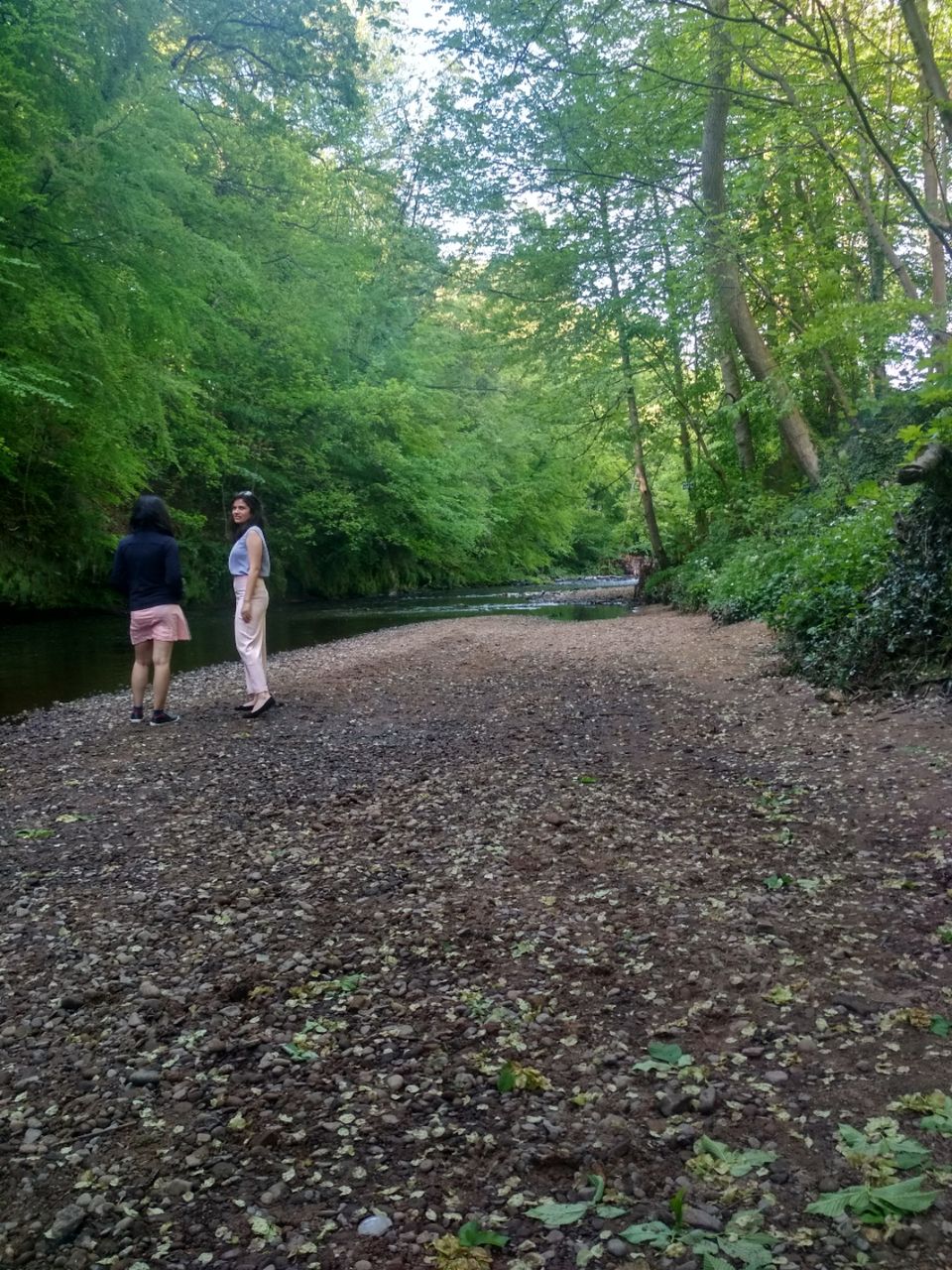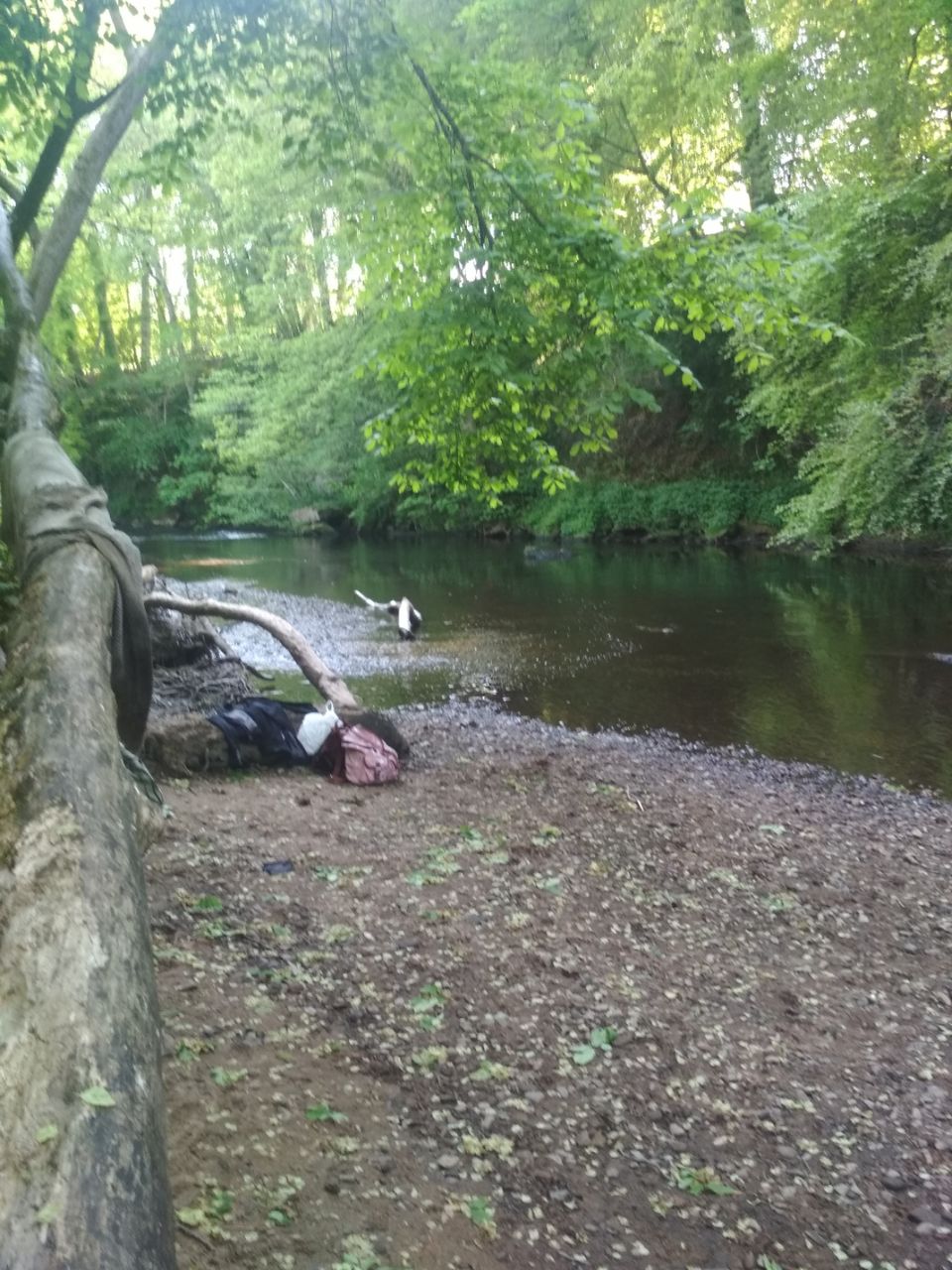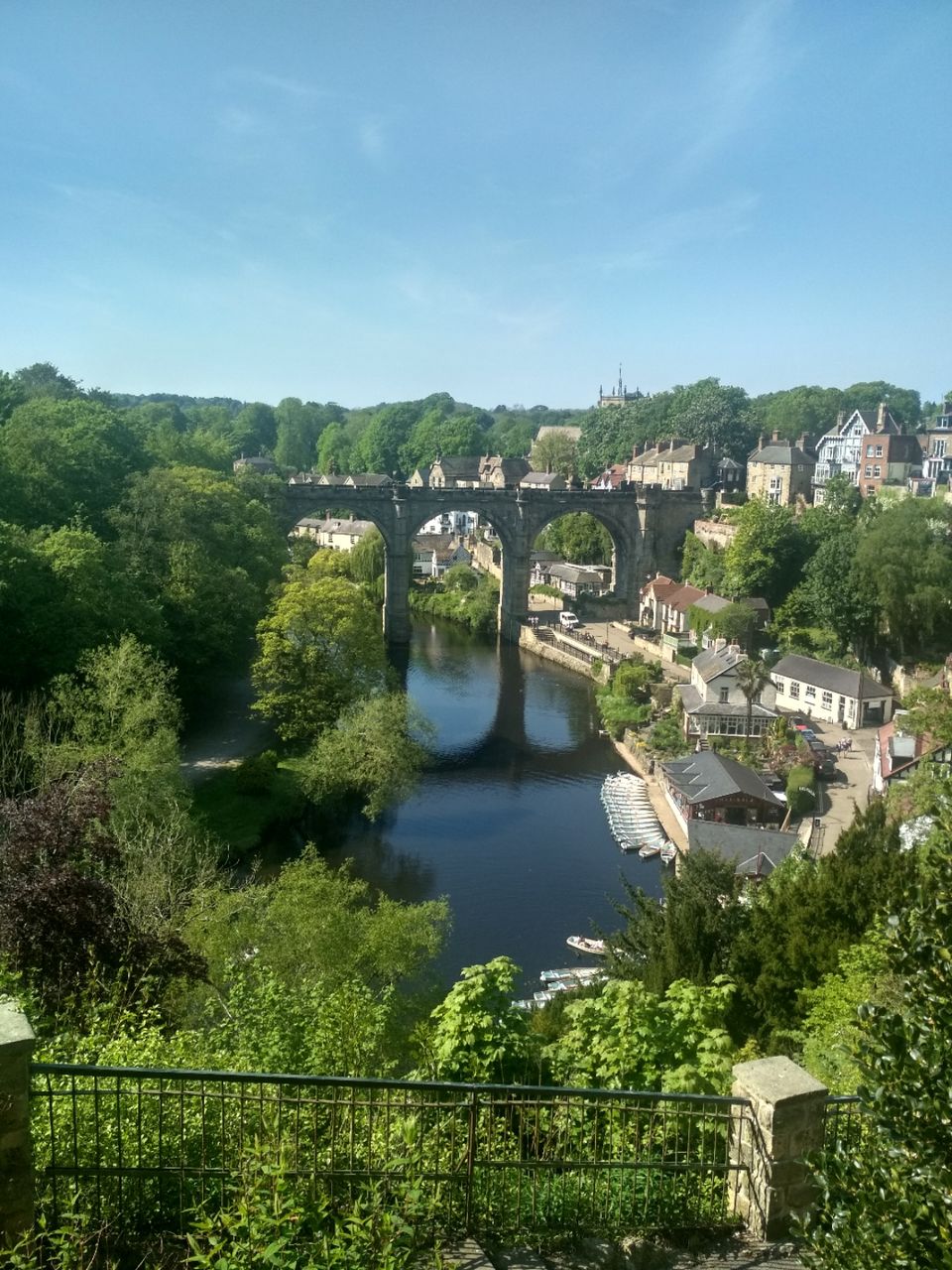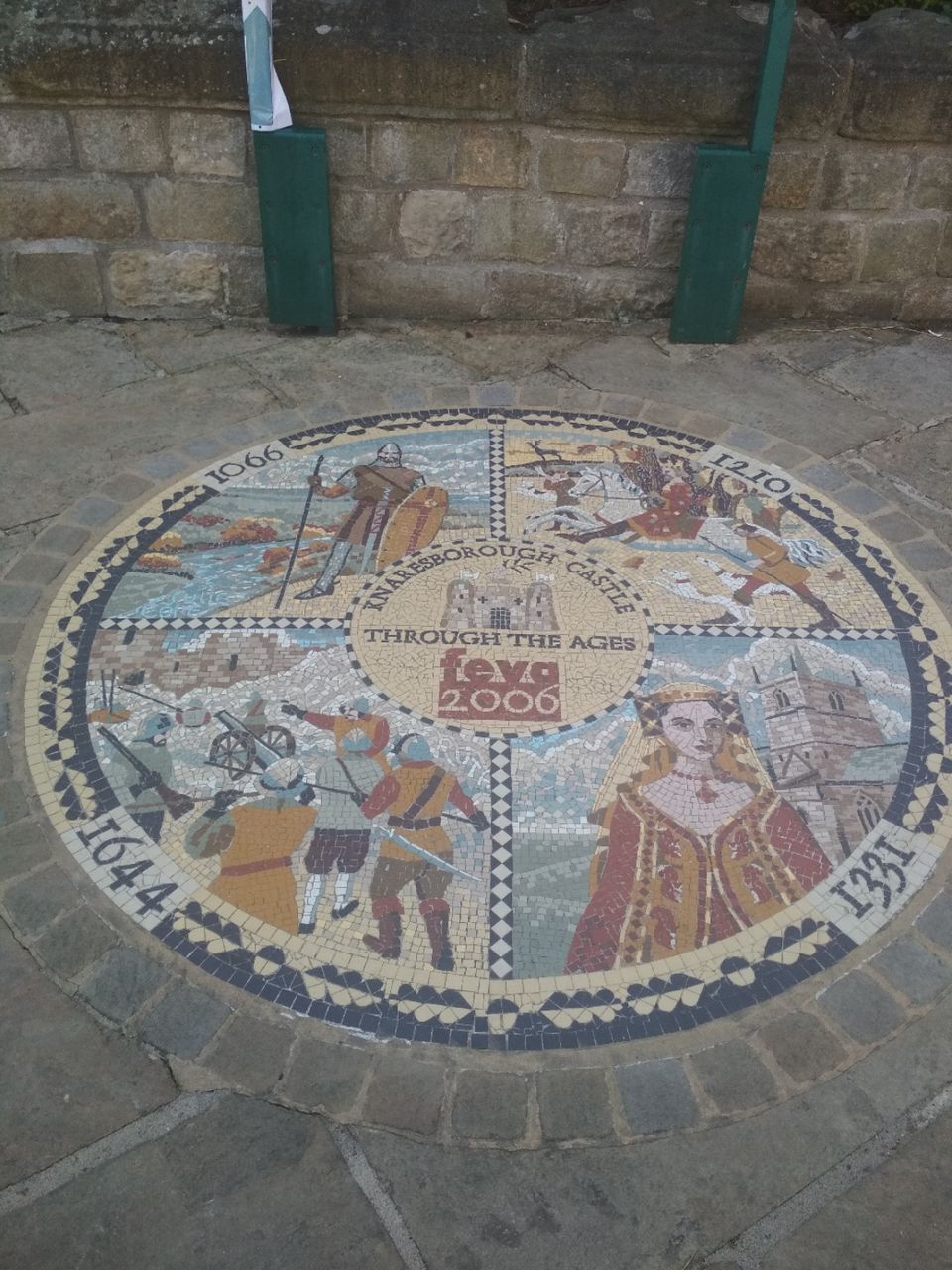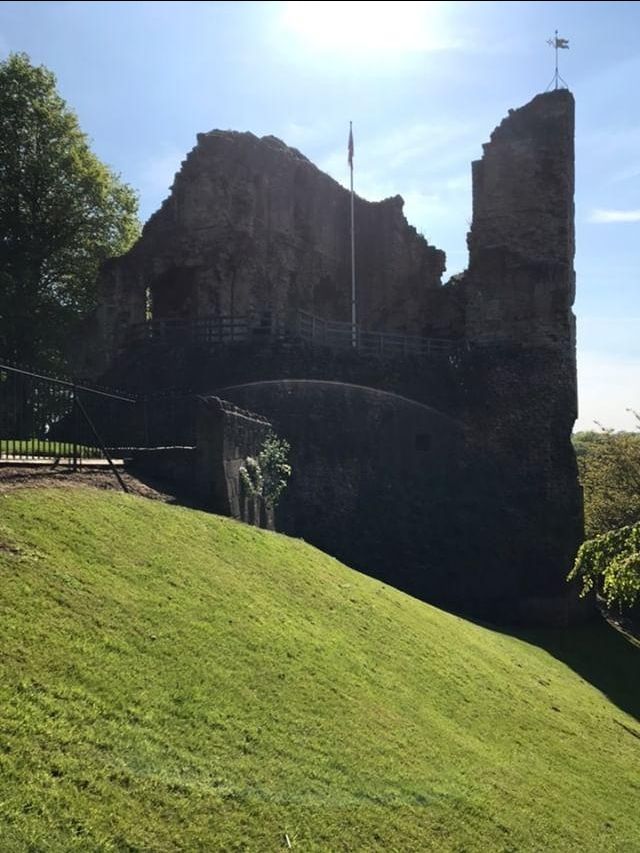 We headed back to Leeds through Harrogate. As the sun set we reached Leeds satisfied and elated by the day we just had.