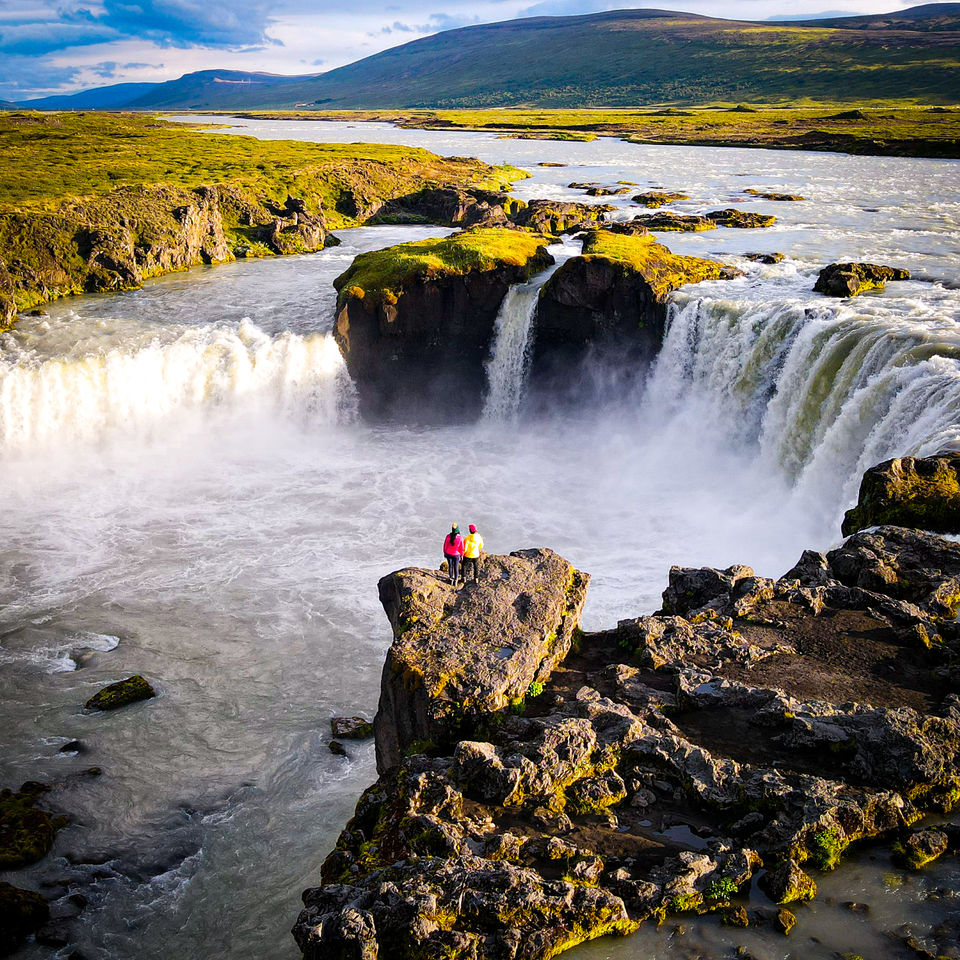 Iceland is a country with many surprises. You will be amazed by the Mars-like landscapes, hundreds of waterfalls, magnificent lava fields, rugged mountains, black sand beaches, active volcanoes, glaciers, hot springs, and beautiful towns. Every nook and corner of the country is jaw-droppingly gorgeous. It is not easy to choose the places while planning the itinerary. We have curated a list of the ten best things to do in Iceland during summers. The country is accessible year around, but the best things to do in winters are different from summers.
1. Chasing Magical Waterfalls
Iceland is a master of waterfalls, and you will probably not see as many waterfalls in a single trip anywhere else as you can see in Iceland. There are numerous waterfalls across the famous ring road. Some waterfalls are visible from the road itself, and to visit others, you might have to take a little detour. All the waterfalls are unique, and you will fall in love with the magnificent waterfalls of Iceland. The most stunning waterfalls are in Southern Iceland, so explore those.
Click here to find our guide to lesser know waterfalls that you must include in your itinerary.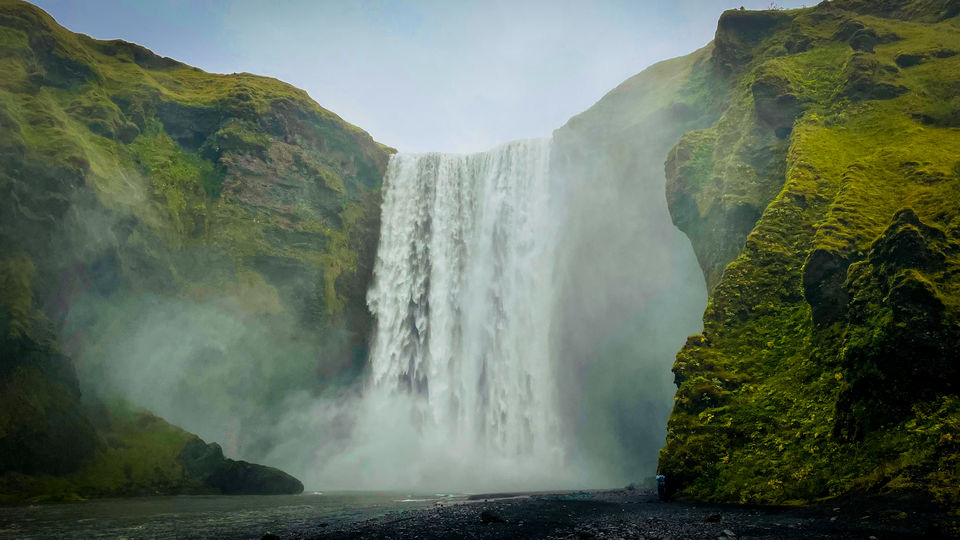 2. Hiking to an Active Volcano
As per locals, there is a chance of witnessing a volcano erupting lava every five years in Iceland. As per recent trends, volcanoes erupted in 2021 and 2022, so volcano eruptions have been more active now. A recent volcano erupted on 3rd august 2022 in the Meradalir valley. It is a once-in-a-lifetime opportunity to witness a volcano eruption, so if you get to Iceland during a volcano eruption, hike towards the active volcano to get mesmerised by our planet.
Click here to know everything about the recent volcano eruption in Iceland.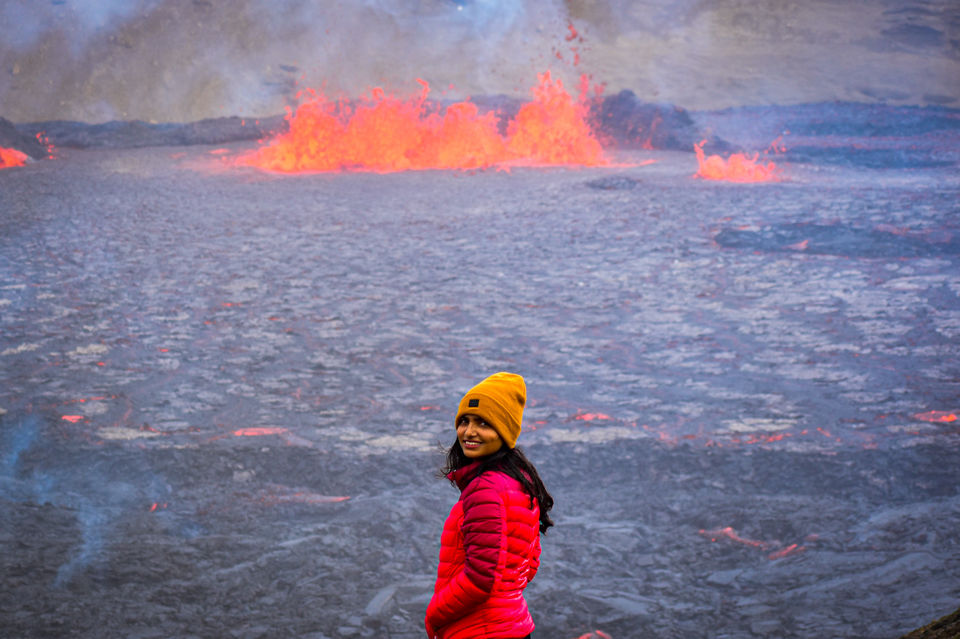 3. Art Town Seydisfjordur
Surrounded by the snow-capped mountains, Seydisfjordur is one of the most beautiful little towns in Iceland. It is also known as the art town of Iceland. It only hosts 600 citizens, and most of the people are creative. This town has a port to the ferry to Denmark via the Faroe Islands every Wednesday.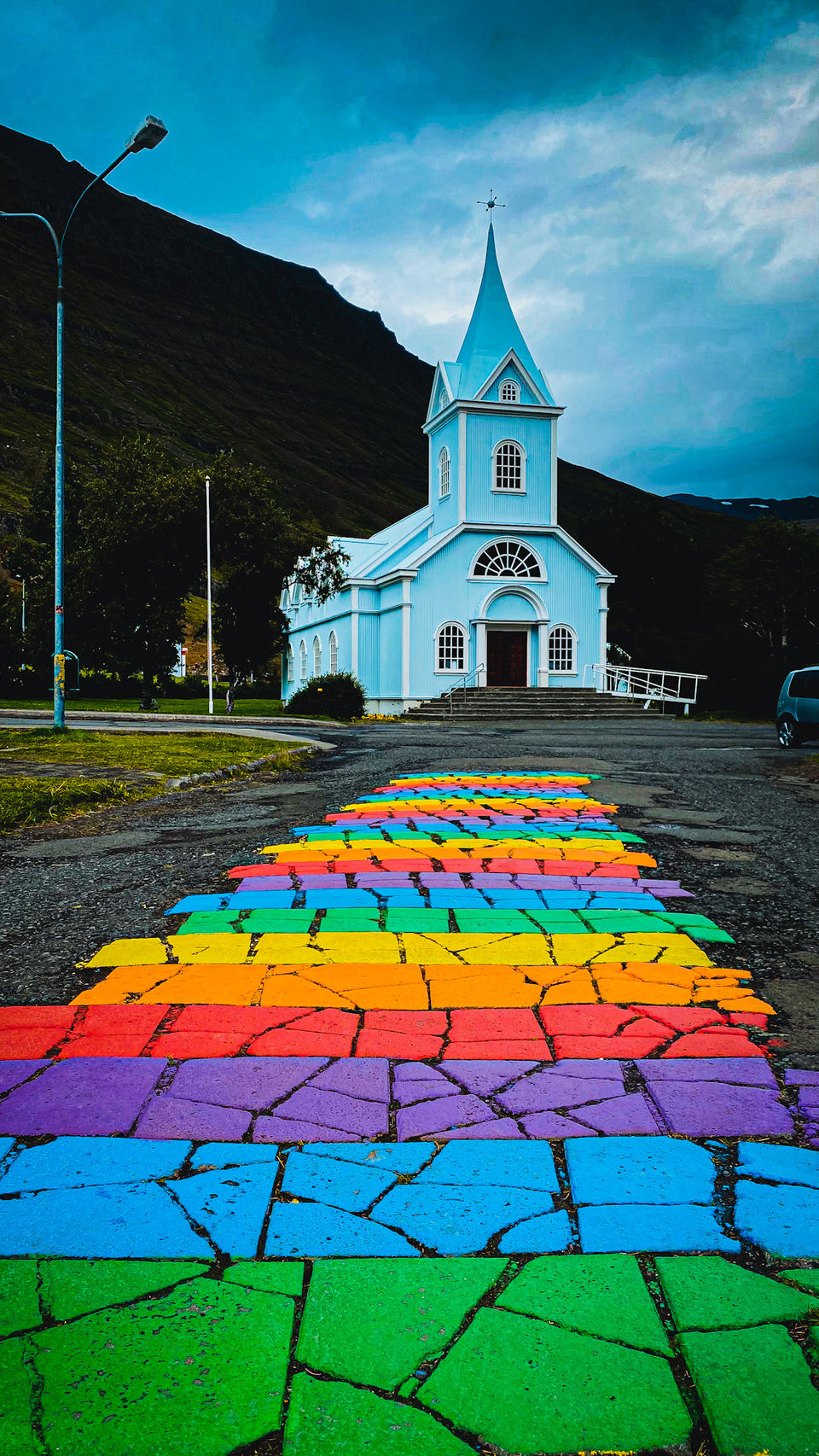 4. Camping in Camper Van
Camping in a camper van allows you to drive across the country and stay at any campsites along the route. It gives you the ultimate freedom to travel at your own pace without worrying about reaching a particular hotel or destination.
5. A Day in Snæfellsnes Peninsula
Snaefellsnes is a peninsula in West Iceland around a 2-hour drive from Reykjavik. It is also known as Iceland in Miniature as it has waterfalls, cliffs, lava fields, craters, hot springs and small villages. One of the most photographed spots in Iceland, known as Kirkufell, is part of this peninsula. Spending a day across this peninsula is a must-do in Iceland.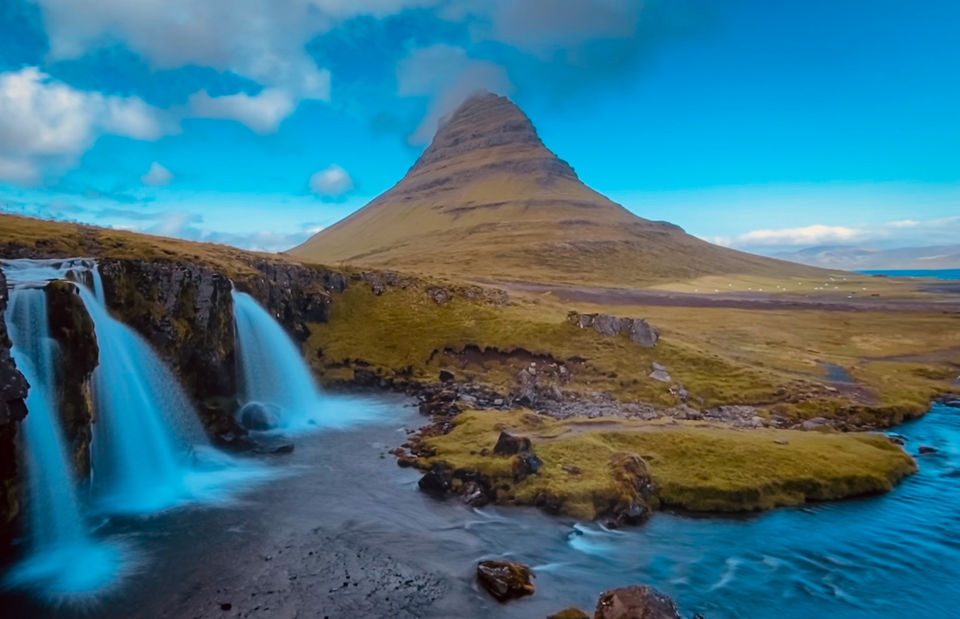 6. Picturesque Churches
Apart from landscapes and natural wonders in Iceland, you can also find picturesque churches across Iceland. In almost every town, there is a stunning church. One of the most picturesque churches in Iceland is Ingjaldshólskirkja. With the snow-clad mountain in the backdrop, this church is beautiful. You can search for Kirkja, which means church, on google maps, and you will find the nearest church.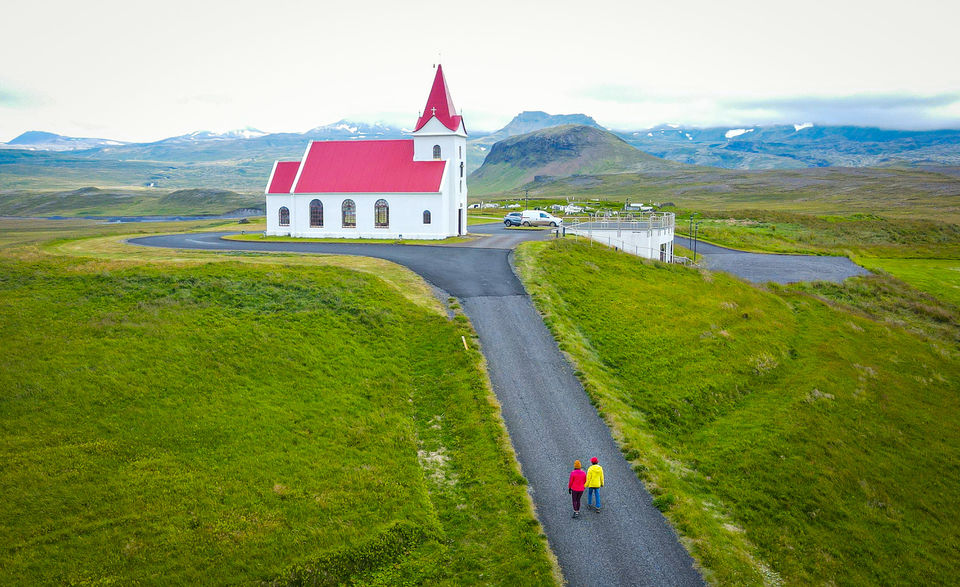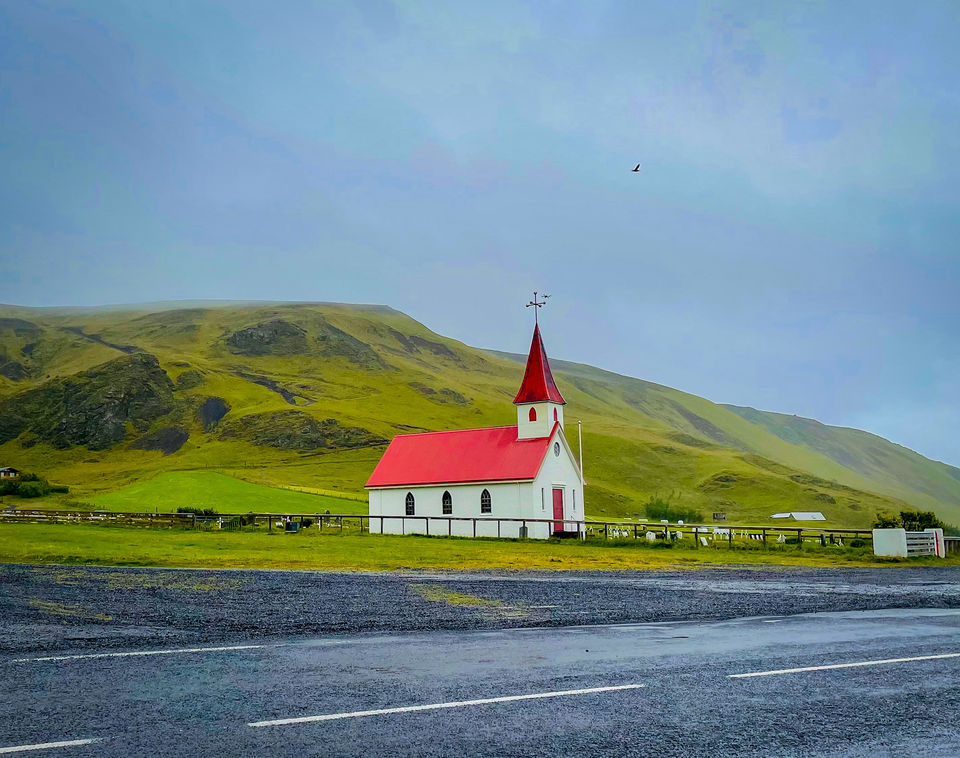 7. Black Sand Beaches
Iceland is a country with volcanic activity, and the lava is the reason for the black sand on most of the beaches in Iceland. When the hot lava floated across the beach and hit the cold water, it broke down into smaller volcanic rocks, then converted into small black pebbles and finally to sand. These beaches are not for sunbathing, and some of the beaches are even dangerous to go inside the water due to heavy water currents. These beaches are unique and otherworldly. Reynisfjara beach is undoubtedly one of the world's most beautiful black sand beaches.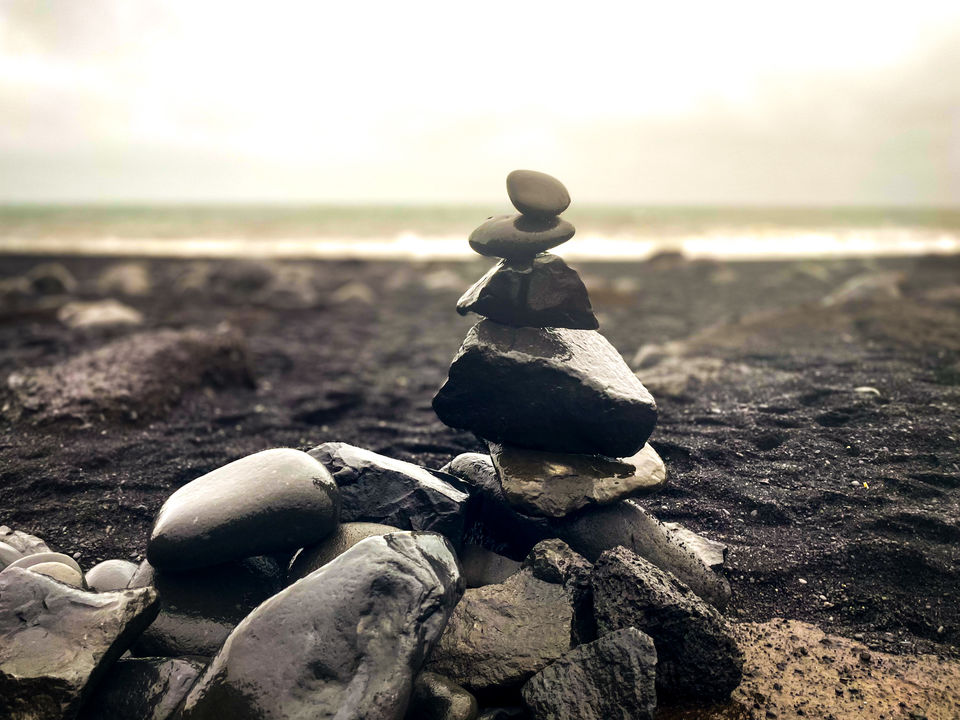 8. Glacial lagoon
It is not a common sight to see icebergs floating in the lagoon. It happens in Iceland in Jokulsarlon Glacier Lagoon, where icebergs break away from the glaciers and fall into the lagoon. These icebergs slowly melt and are sent to the sea, where the waves polish them. This phenomenon leads to the formation of a diamond beach. Jokulsarlon Glacier Lagoon is one of the most popular attractions in Iceland and is stunning.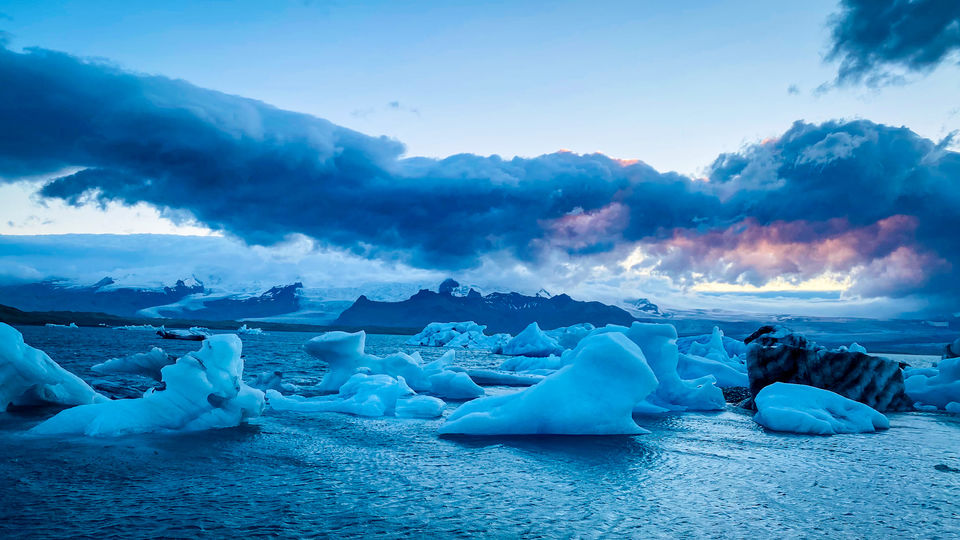 9. Hot springs
Due to geothermal activity in Iceland, it is home to many natural hot springs and when in Iceland, it is necessary to include hot springs in your itinerary as they are super relaxing. One of the most famous hot springs is Blue Lagoon. Now Mytvan Baths are also becoming famous among tourists on long journeys. Since these places have proper changing rooms, parking places etc., they charge for the entry. Many free-entry natural hot springs are hard to find.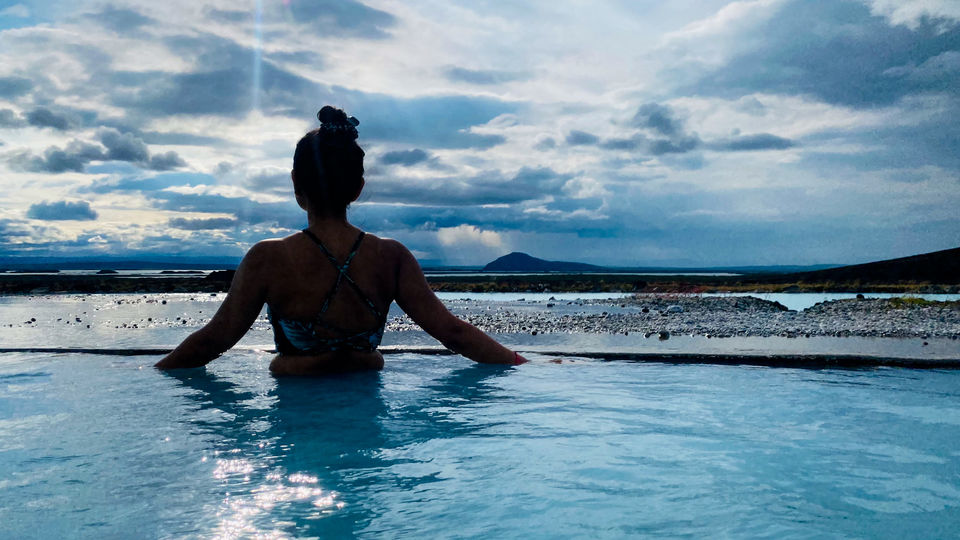 10. Golden Circle
One of the most popular things to do in Iceland is the Golden Circle. The Golden Circle includes three main attractions Gullfoss, Geysir and Þingvellir National Park. Apart from these, you can also include Kerid crater and secret lagoon in the itinerary for Golden Circle. It is an efficient way of seeing the top 3 attractions of Iceland in half day.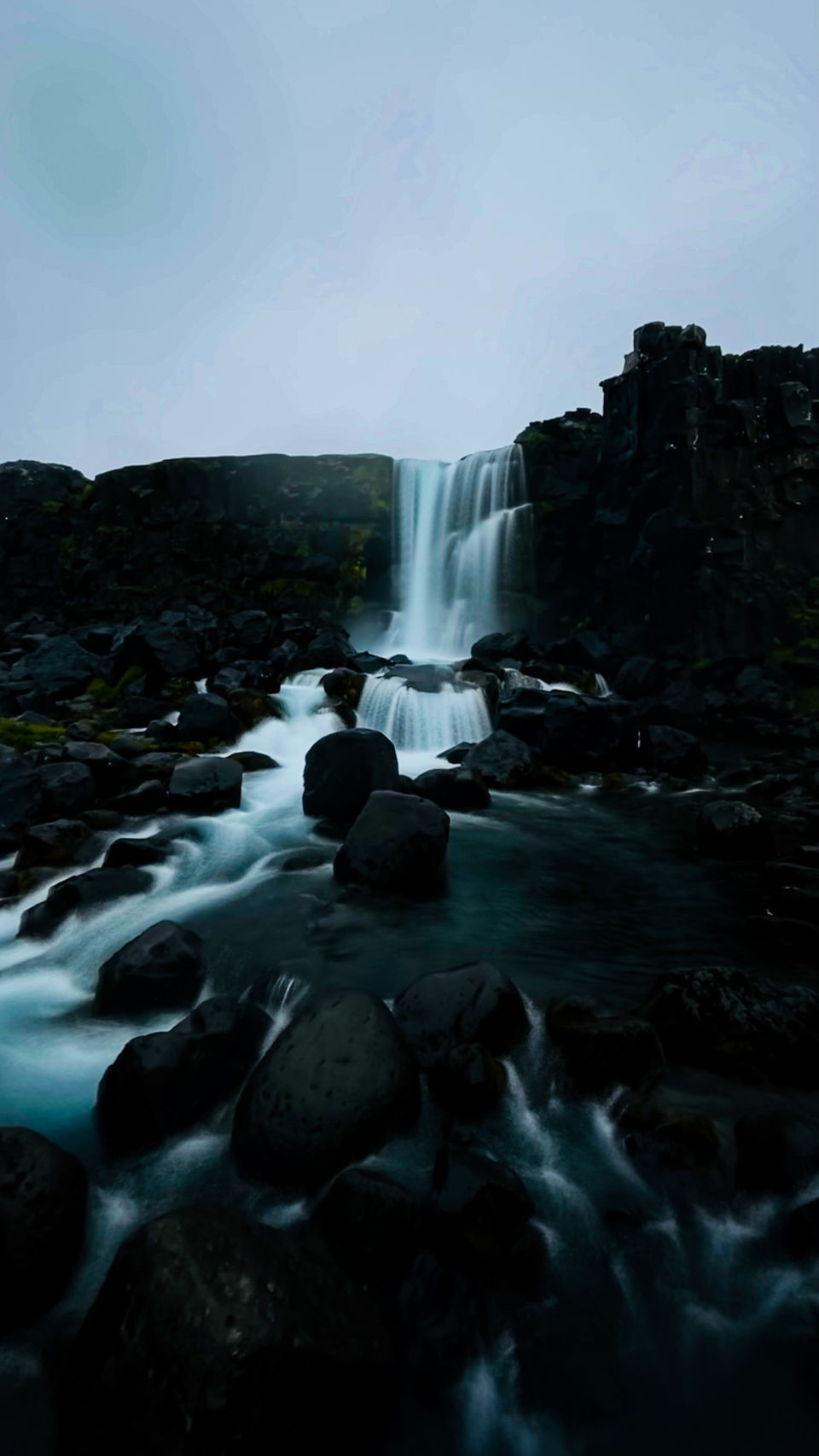 These are our top 10 things to do in Iceland during summers, but if you want to go to Iceland in winters, you can add Northern Lights, ice caves excursions and glacier hiking. Iceland is beyond beautiful, so enjoy the rugged nature of Iceland to the fullest.
Tell us in the comments section what you like to do in Iceland. Also, tell us your list of best things to do in Iceland. Feel free to connect for more queries.
Love, Laugh, Live and Travel!
For more travel inspirations and stories follow me on Instagram @trawheeling.
Ready to travel for free? Earn credits and redeem them on Tripoto's weekend getaways, hotel stays and vacation packages!