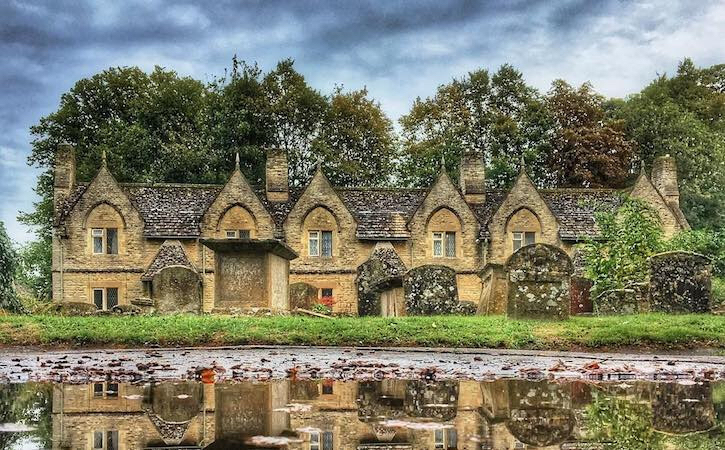 It's a scene straight out of your favorite Victorian drama. Rolling pastoral hills dotted with grazing sheep and haystacks. Little cottage towns with thatched roofs and a homey atmosphere. Everything from the flowerbeds tucked under window sills to the stately manor houses make you feel right at home. This corner of the UK may be calm and sleepy, but it's full of wonders that will have you reaching for the nearest cup of tea.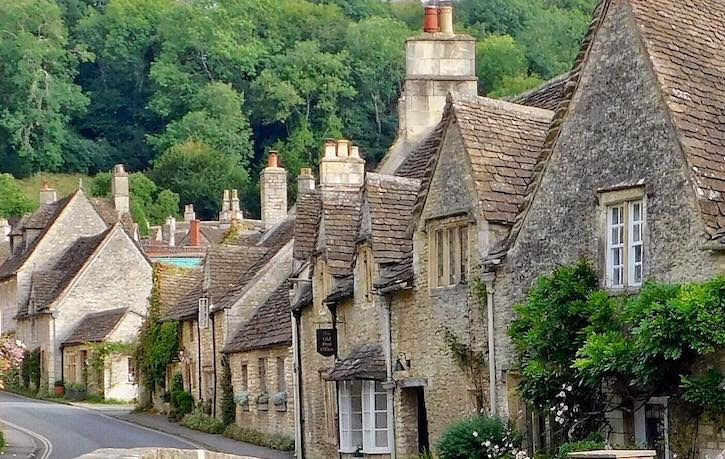 Map of Cotswolds, England: N 51.76° / W 2.12°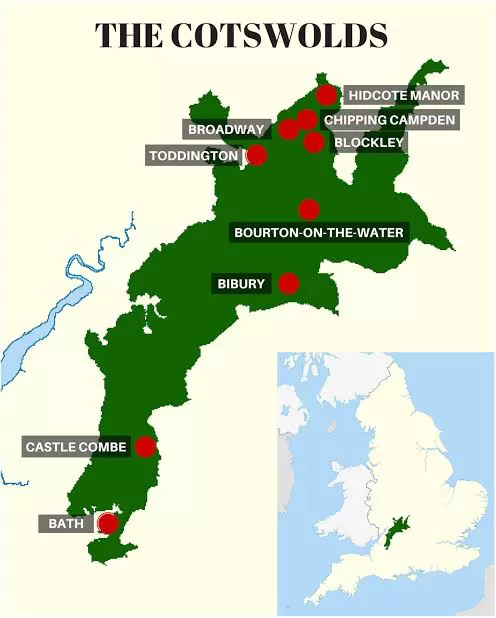 When to go: July - October.
The Cotswolds can be delightful year-round, with a temperate climate in all seasons. As with all of Great Britain, however, the weather can change suddenly, so it's always smart to check the local forecast. The best time to visit is late summer and early fall, when the weather is warm and your odds of a sunny day are high. But if you dream of cozy Christmas markets, winter offers its own chilly delights.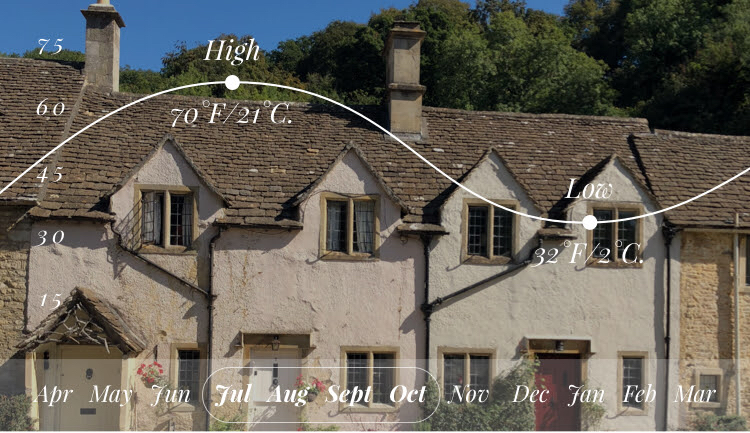 Learn the Lingo:
Many of the charming villages in the Cotswolds combine a variety of Old English terms. Learn the meaning behind these phrases:
Wolds = rolling hills
Chipping = market
Combe = valley
The Village People:
Which of the Cotswolds' stunning chocolate-box villages will you visit? The answer depends on where you decide to stay. Set a home base in one of the towns and explore from there. Each little town has its own personality, but favorites include the Slaughters (Upper and Lower), Castle Combe, and the darling Arlington Row in Bibury. But hopping in the car and driving the winding country roads will yield hidden small town delights. Whether it's a bustling pub, dreamy country walk, or quaint craft store, you'll find something to love in each small hamlet you pass through.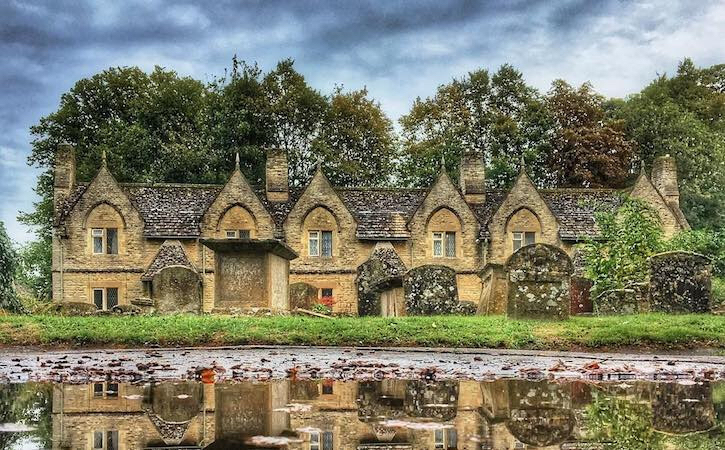 Exceedingly English:
Whether you dream of Downton Abbey, Jane Austen or Harry Potter, you might recognize many of the historic sites throughout Cotswolds. Lacock Abbey and Gloucester Cathedral both served as backgrounds for the Harry Potter films, and St. Edward's Church is home to a door said to be an inspiration for J.R.R. Tolkien's The Lord of the Rings. A visit to the English countryside wouldn't be complete without a castle or two, and the stunning Sudeley Castle is up to the task. Add Blenheim Palace, the birthplace of Winston Churchill, and Broadway Tower to your list to round out your fairytale fantasies. And if you can't get enough of British Royalty, tour Highgrove Gardens, the private residence of Prince Charles.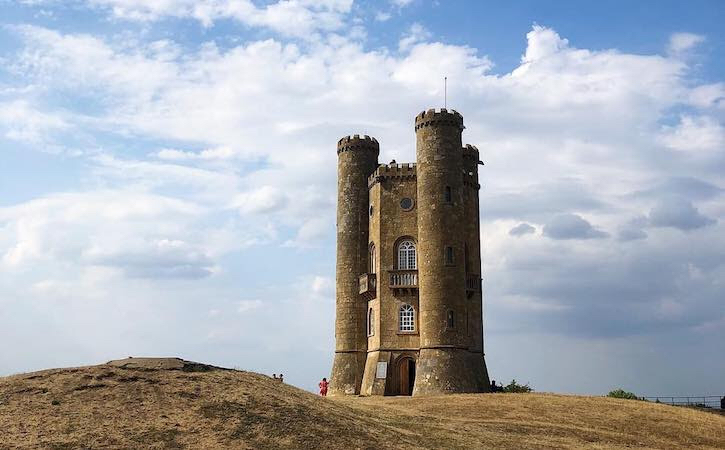 Flower Power:
Few things rival a good English garden, and in the Cotswolds you'll find some of the best. If the bright flowers along the road aren't enough for you, head to Batsford Arboretum, a 56-acre garden with ponds and towering trees, or Painswick, the country's sole surviving rococo garden. For a unique experience, drive to the Cotswolds Lavender Farm, outside Snowshill. When the season is right, stroll through the purple fields that smell like the stuff of dreams, and bring home something soothing. If you like some wildlife with your vegetation, get friendly with the giraffes and rhinos of Cotswold Wildlife Park.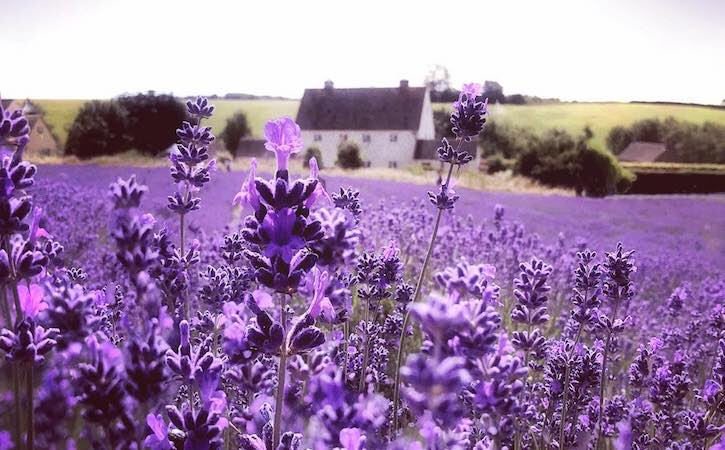 Fancy Something Robust?
If all this sightseeing and small-town wandering elicit a yawn, let's get active. Getting outdoors for a brisk walk in the moor is decidedly English, and the mile-long stroll between the Upper and Lower Slaughter villages might be just the ticket. If you want something a little more strenuous, check out the Cotswolds Way National Trail, which includes 102 miles of trails through the entire sprawling countryside. Kick up the thrills with the 417 Project, a private mountain bike facility with tracks for all levels. A round of golf at Chipping Sodbury or the horse races at the Cheltenham Racecourse will also give you a dose of English energy.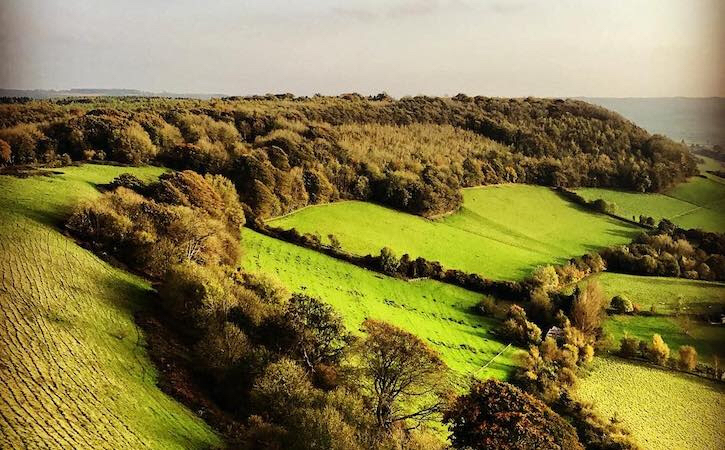 What to eat?
Afternoon tea and Sunday roast are two quintessential English meals you cannot miss. You'll find a tea shop in most Cotswold villages, but I recommend Lucy's Tea Room in Stow in the Wold. Finish off the night in one of the historic pubs, like The Porch House, which is the oldest pub in all of England, or The Bell at Sapperton, which has its own bar for horses. If you want something more upscale, check out the region's only Michelin-starred restaurant, The Wild Rabbit, for a rich meal you'll dream about for years after.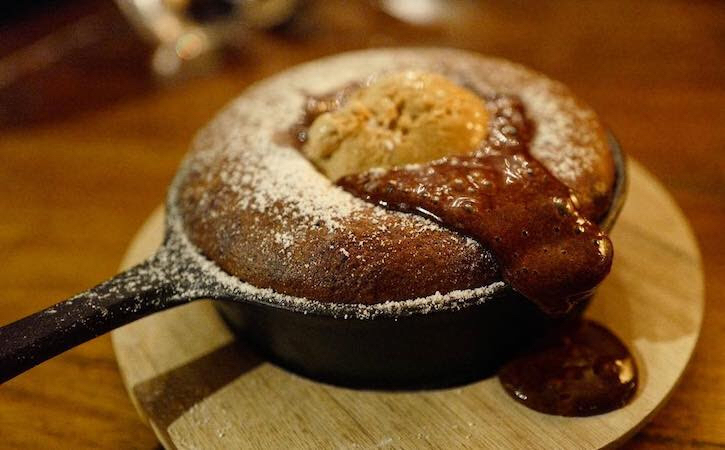 Where to stay?
Cots and Cottages : these are really only two ways to go in the Cotswolds - cottage rental or cozy boutique hotels. If you love the idea of pretending to be one of the village's residents, rent your own cottage on the outskirts of town and see if you can learn to brew your own tea. If you'd rather have someone take care of that for you, there are plenty of breathtaking hotels to check out. Our favorites include Foxhill Manor, an upscale country home in Broadway and The Wood Norton, which is housed in a stunning 19th-century manor. But for a truly luxurious country experience, you can't beat the relaxing Thyme hotel, which features one of the best spas in the country.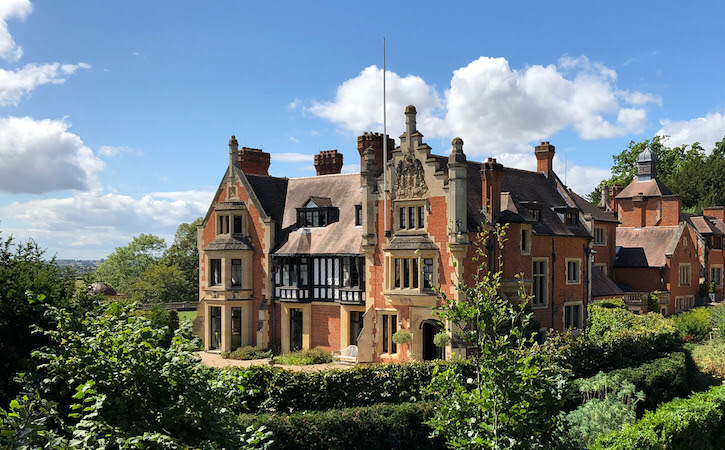 Get around:
The best way to get around is to hire a car! Local buses and tour companies will only take you to a couple of the most touristy places in the region. Tye best discoveries are winding through small country roads and stumbling across beautiful tiny villages that aren't even on Google Maps.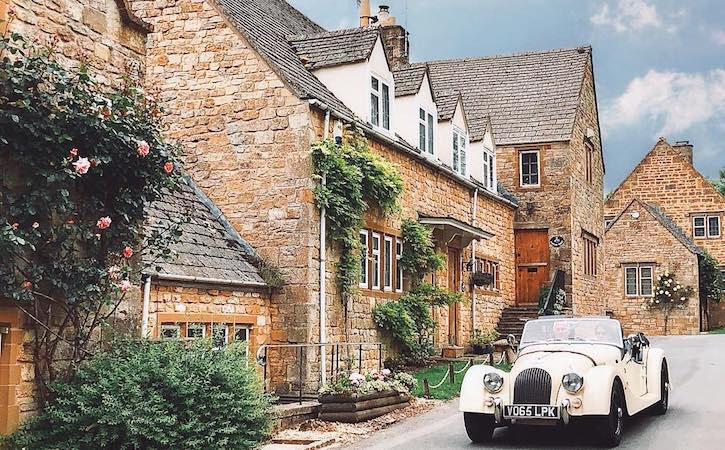 Where to shop:
If you're looking for something exclusive (not cheap but still affordable), you can pop into Prince Charles's shop at Tetbury. You can browse for nice gifts such as scented candles, garden accessories, picnic rugs as well as their very own tea blends and biscuits. All profits go to the Prince of Wales' charitable foundation.