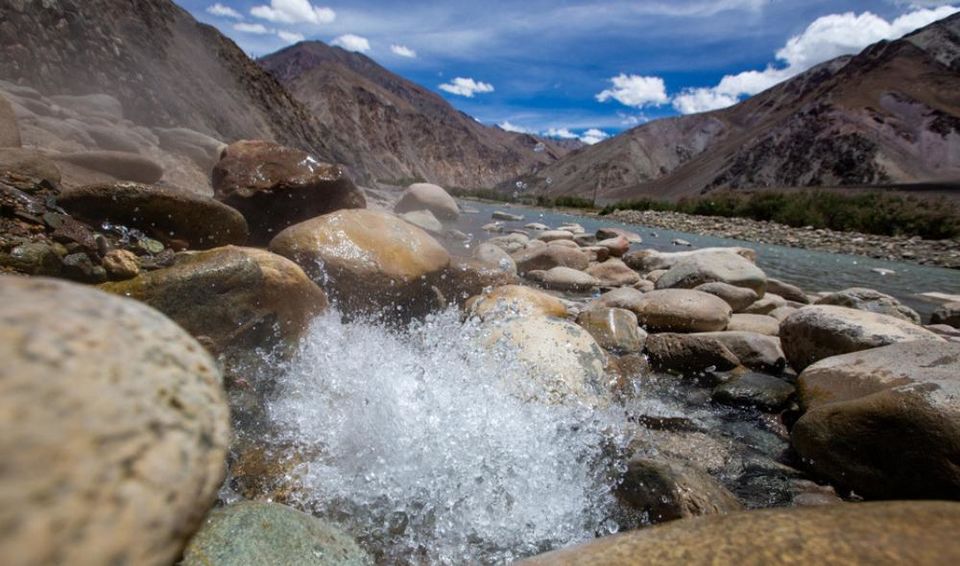 The little town of Panamik is located around 150 km. north of Leh near the Nubra Valley. It is the last village up to which foreigners are allowed access into the country, situated very next to the Indo-Tibetian border. At a height of 3183 metres, it is a famous vacation spot because of its hot spring water. One of the only hot water spring village is situated in Panamik. This not only adds to the beauty of the scenery when having a dip in the pool, but also helps you understand why this would be one of the first places you should visit.
Not only is the whole region gifted with spectacular vistas, since it is so close to the Siachen Glacier, the world's highest battleground, you will see even more beautiful sights.
Due to the high levels of sulphur, the spring water of Panamik has a lot of therapeutic qualities. In this area, residents and visitors both dip in the water since it has a lot of medicinal benefits, with the water being too hot to stay in for long. Many different conditions, such as skin problems and rheumatism, are known to be helped by it. At this hot spring, separate baths and change rooms are provided for men and women, as well as bathhouses where the water is a bit hotter. The bath complex has a basic admission price of Rs. 20/-.