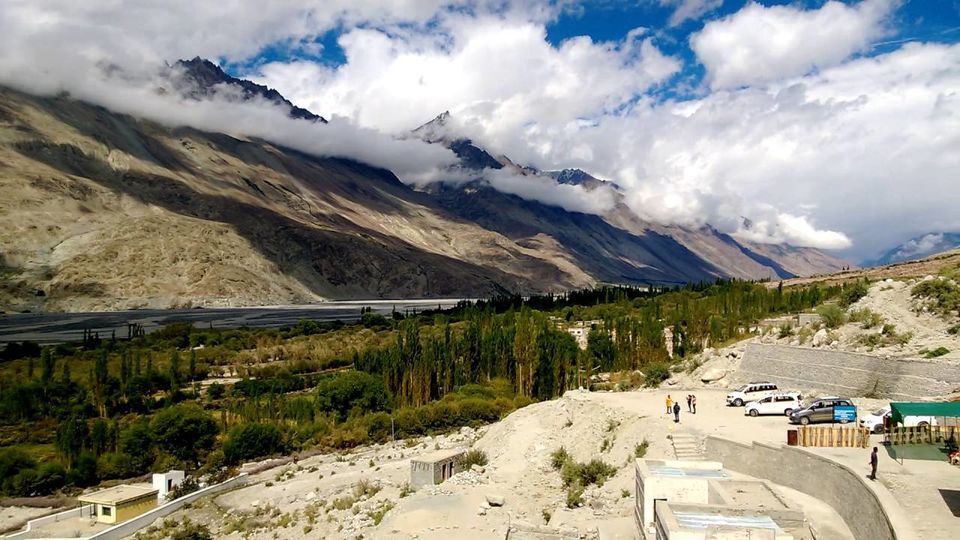 Hot springs have been a popular phenomenon across the world. Whether it's the Blue Lagoon in Iceland or the Onsens in Japan, a lot of tourists' flock to these destinations to experience taking a dip in the famous hot springs located here. However, with it's amazing landscape, India is home to a lot of mystical places too which includes hot water springs.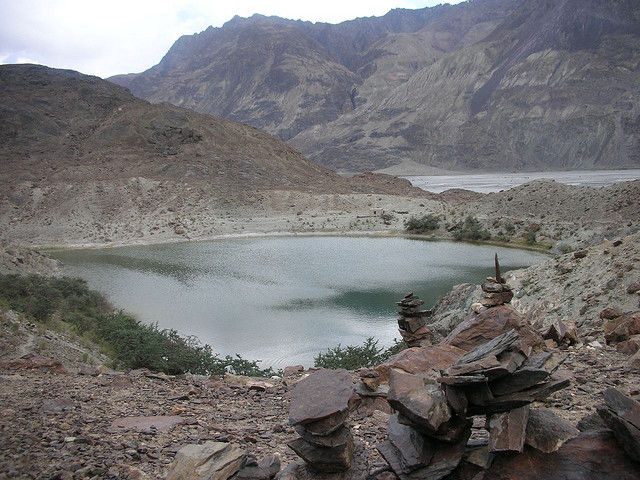 Located about 150 km. north from Leh near the Nubra Valley is the small village of Panamik. It is the final frontier village in proximity to the Indo-Tibetian border and is also the last village upto which foreigners are allowed entry within the country. At an altitude of 3183 metres, it is popular for it's hot water springs. While there are other hot water springs in the country such as Manikraran and Bakreshwar in West Bengal, Panamik is renowned for being one of the only hot water spring village in the country. Add to this the mesmerising views that you can see while taking a dip in the pool and you will know why this is probably the first one you should check out.
Although the entire region is blessed with breathtaking views, due to it's proximity to the Siachen Glacier, the highest battlefield in the world, you can experience stunning views like no other place.
What's special about it?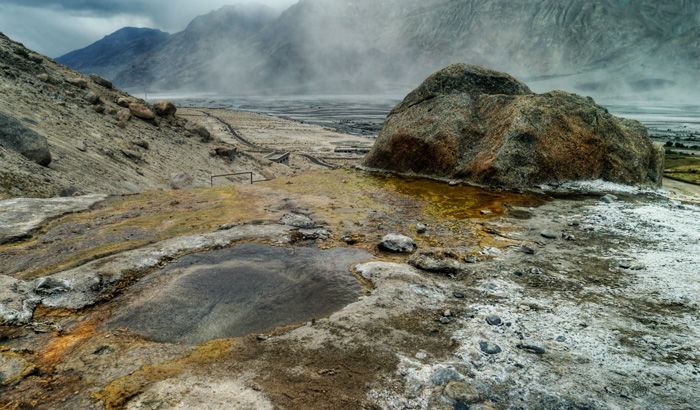 The spring water of Panamik is enriched with high amounts of Sulphur due to which it has a lot of medicinal properties. A dip in this water is said to have a lot of therapeutic properties which is why a lot of locals and tourists take a dip while on their visit here despite the water being too hot for staying in longer than a few minutes. It is known to cure ailments like skin diseases and rheumatism among the many other major illnesses. The hot water spring here consists of separate pools for men and women, along with cabins for changing and taking a shower. A minimal entry charge of Rs. 20/- is charged for the hot bath complex.
Things to do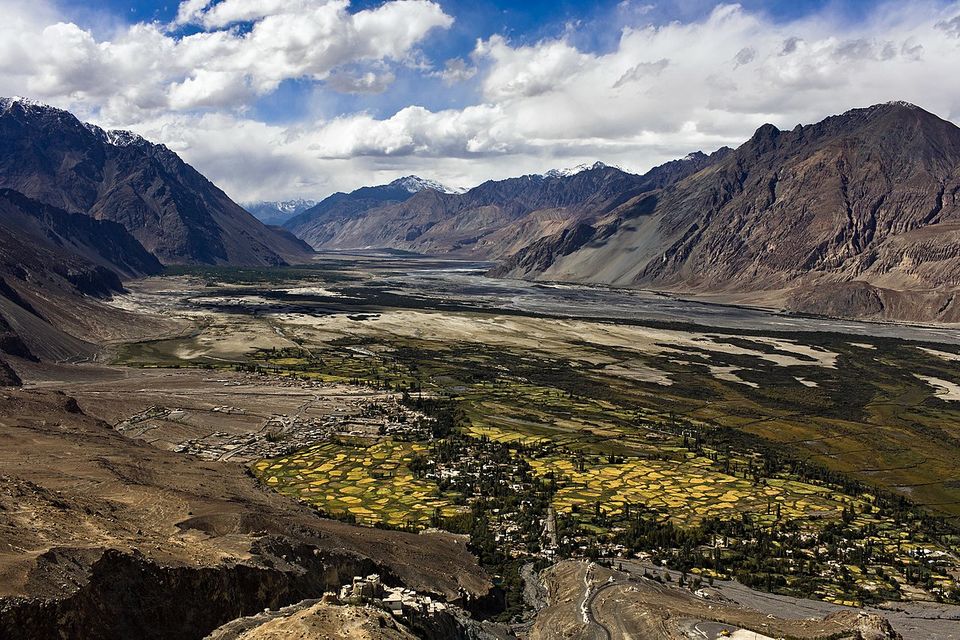 Apart from the hot water springs, Panamik also offers amazing views of the nearby lush green valley and snow-clad peaks. You can also visit the Samstanling Monastery located in Summor valley. Besides this it is also a base for the 250-year old Ensa Monastery famous for it's Buddhist murals. The main attraction in Panamik is also watching the Pashmina goats and two humps Bactrian camels.
Shopping
This hamlet is famous for it's Kashmiri and Tibetian artefacts. Kashmiri shawls, Pashmina shawls and woollen socks are some of the most bought items here. Horticulture products like apples, walnuts and almonds are also quite popular.
Accommodation
There are no hotels in this area. However, rest houses and homestays are popular options for stay. All of them are famous for providing piped water from the hot water springs.
Best time to visit
Due to extreme winters in the region, the Khardung La pass is closed and hence the valley is best visited during the months of July-September once the pass opens.
Getting there
You can reach there via the Khardung La Pass by hiring a rented vehicle from Leh or other major places in Ladakh. A permit is required for travellers to visit and can be easily obtained from the District Magistrate's office for a minimum of four travellers. If you are a solo or couple traveller then you can hire a taxi with a fixed fare from the local taxi union or travel in a local government bus. You can also travel there by contacting one of the local travel agencies who arrange for a Jeep to take you to different villages in Nubra Valley daily.
Share your experiences with the travel community. Write about them on Tripoto.
Check out videos and more on Tripoto's YouTube page!