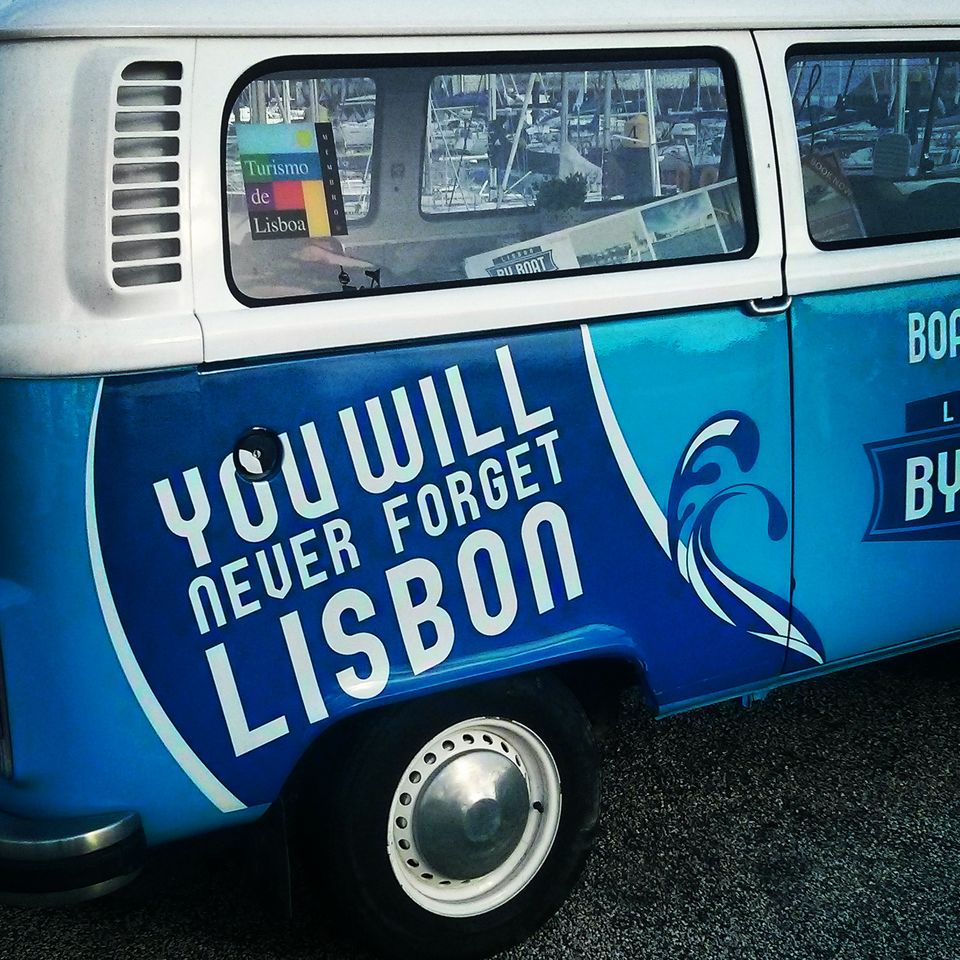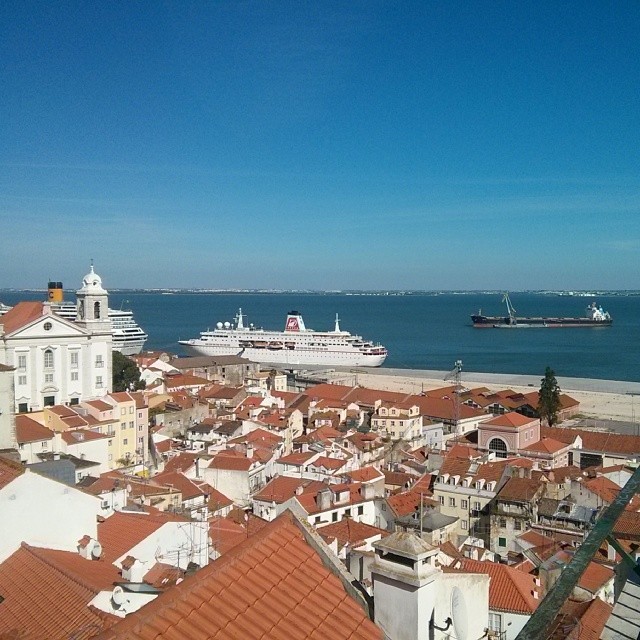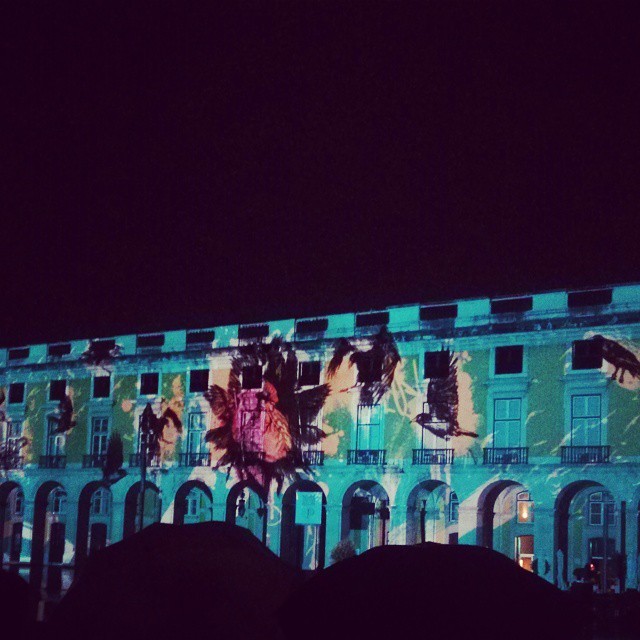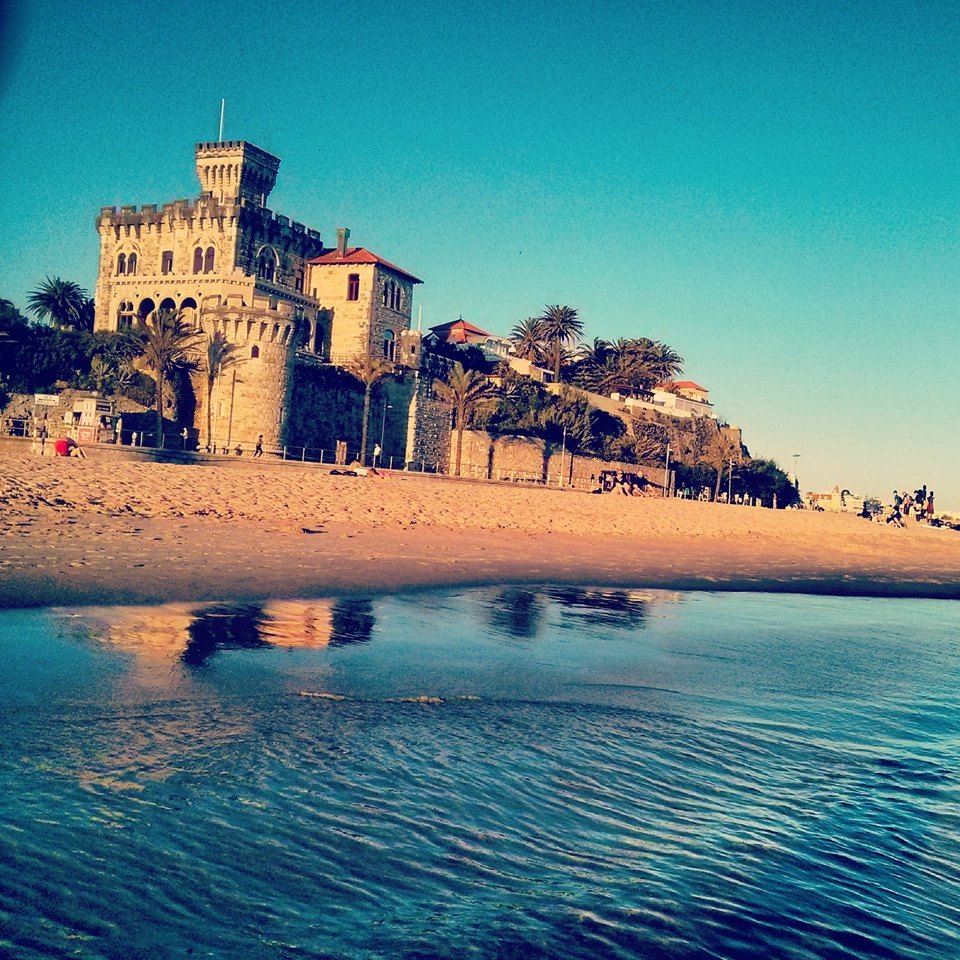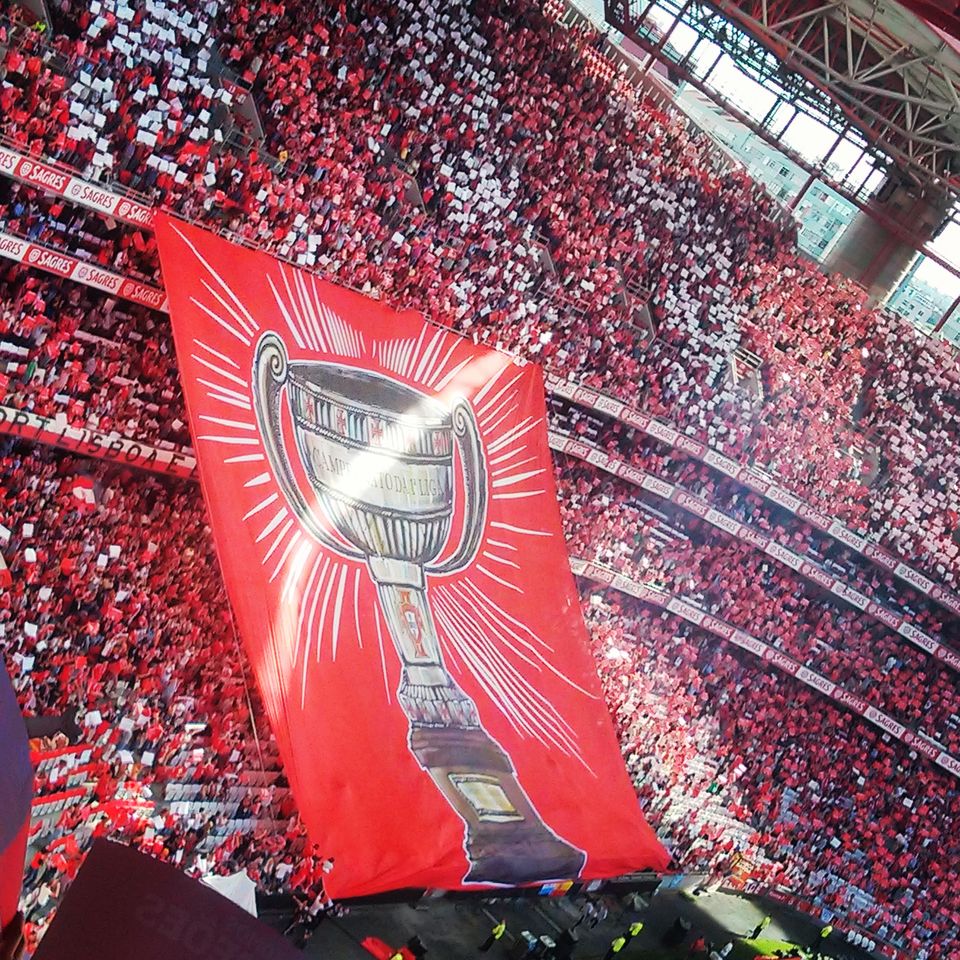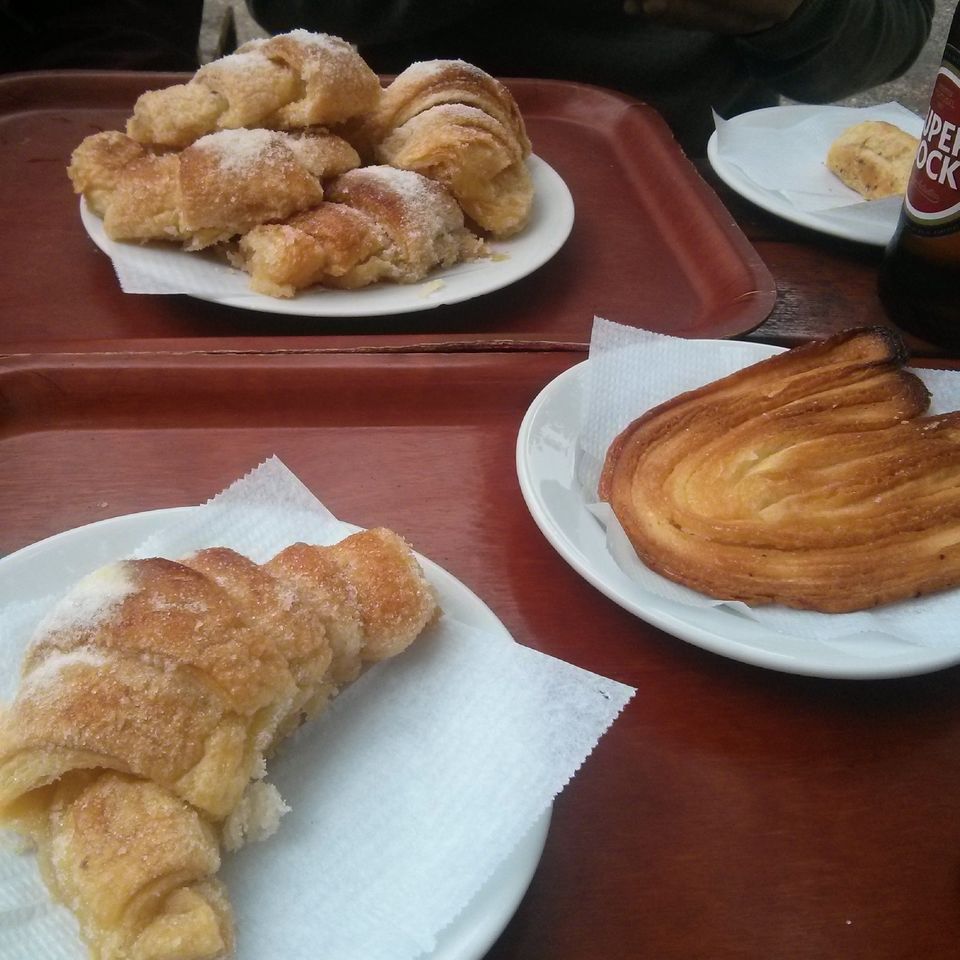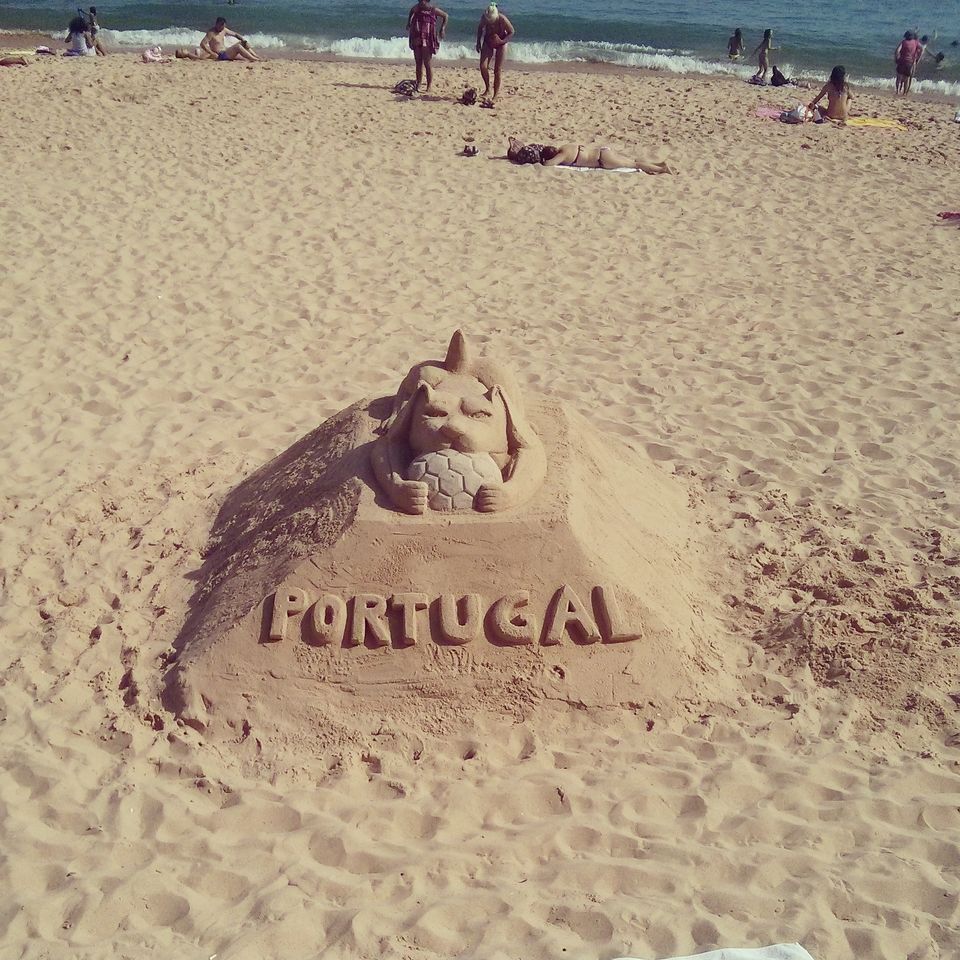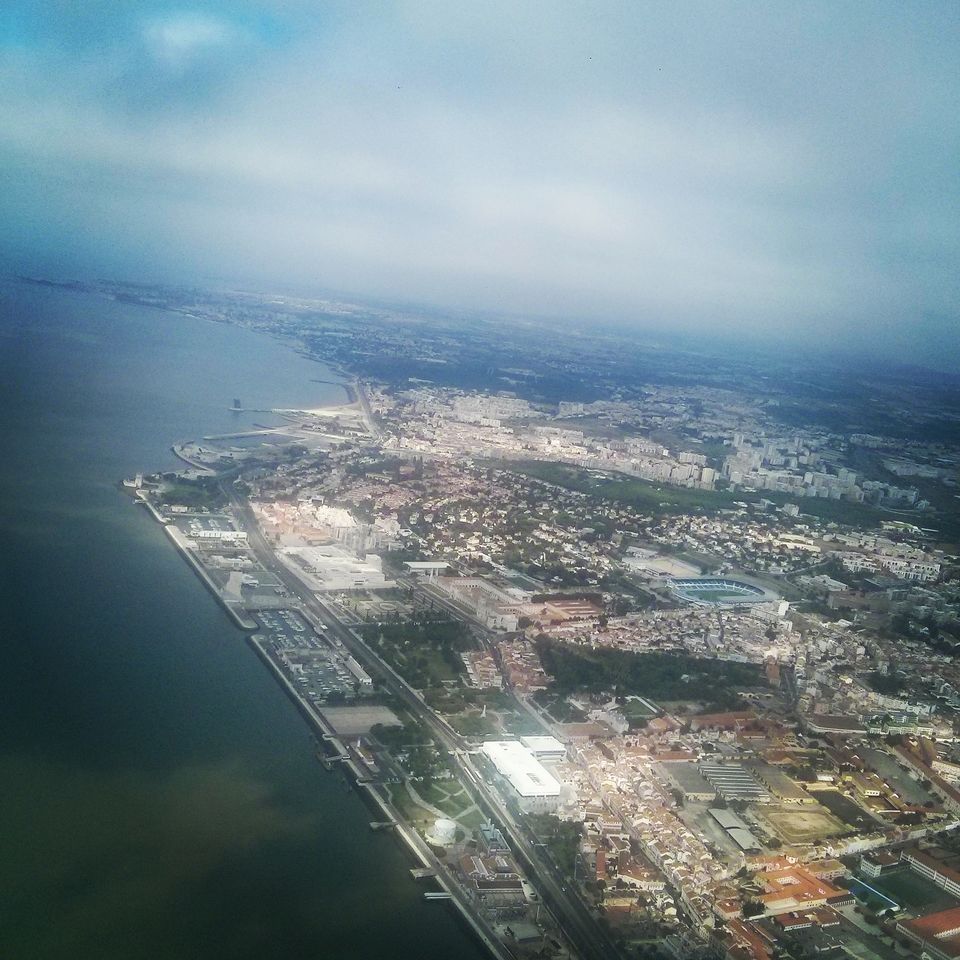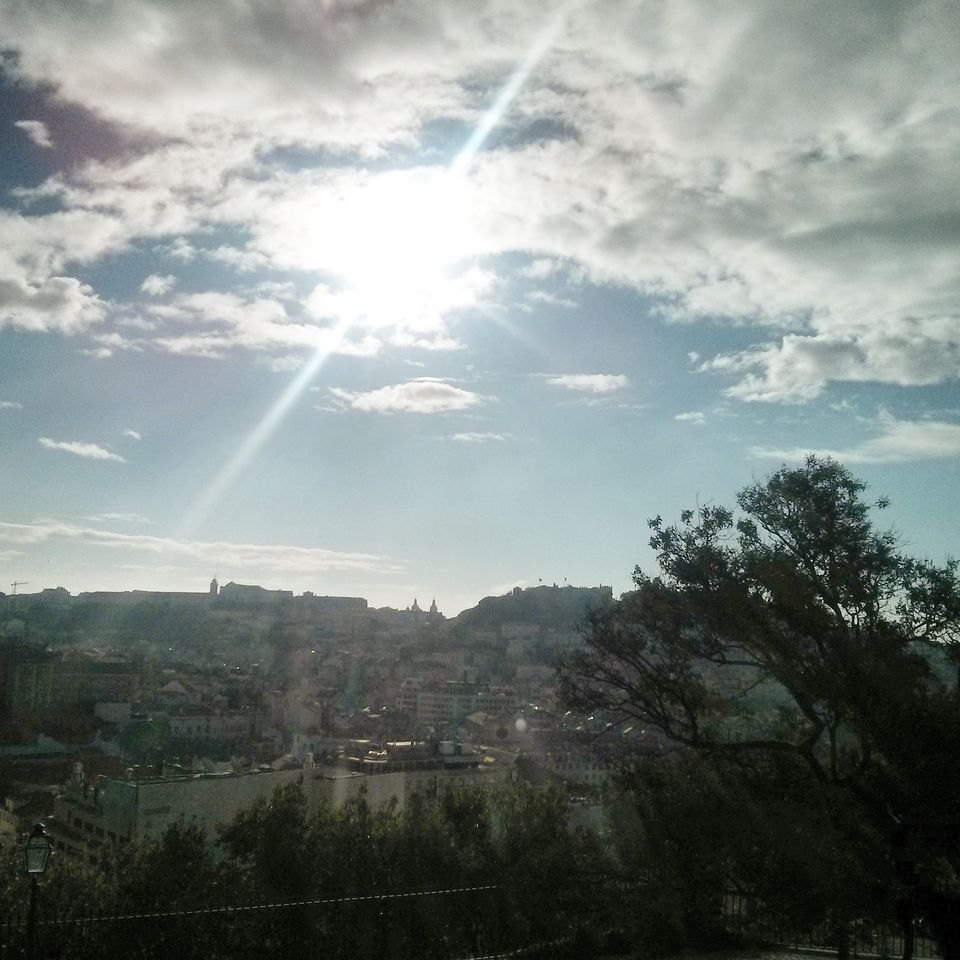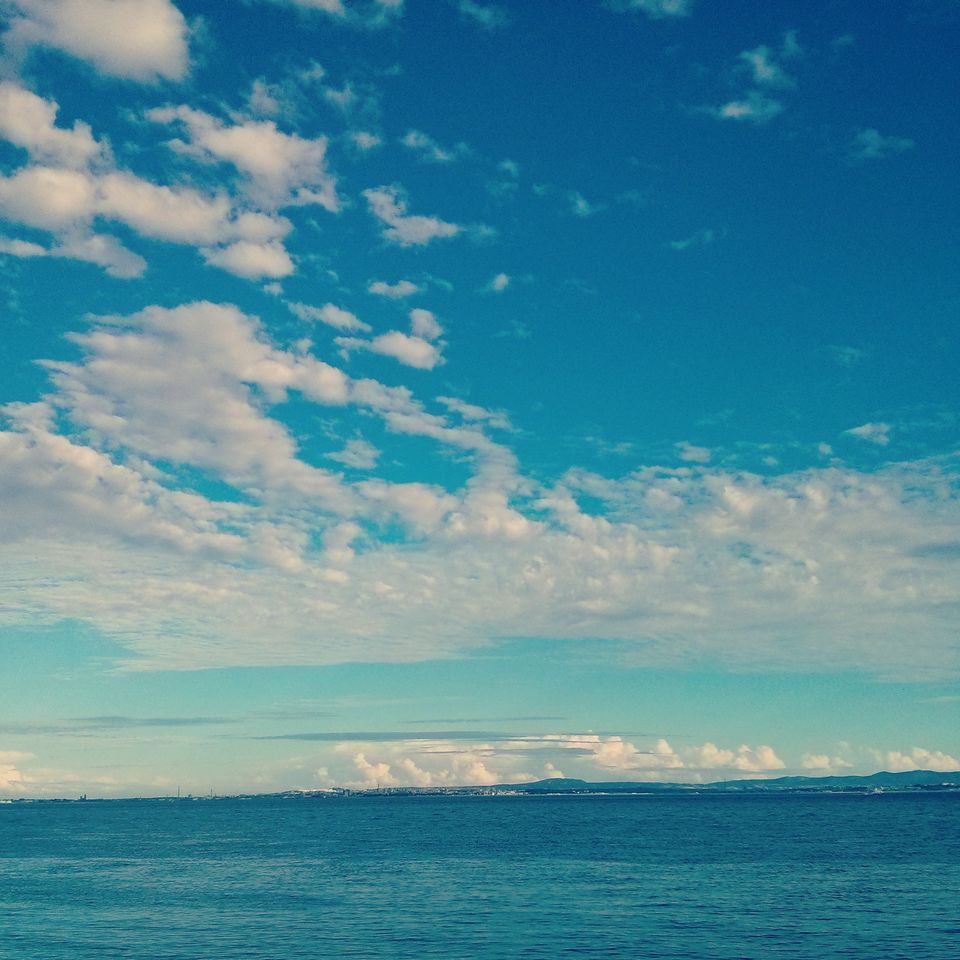 Looks unreal, right? 
This is exactly what Lisbon is. This was a cloudy afternoon, near cais do sodre. It is very close to terreiro paço (Main square in Lisbon). The view is of the other side of the city which is called 'Seixal and Setubal'.
I was in Lisbon for 7 months, but here is a guide on what are the different places and things one can visit or do when there. But there are a few things which would be vital for a person to know - 
Portuguese are very warm and helpful people
They are also super jovial and love hospitality. However, it did be great if you learn some basics on how to greet them. Begin a conversation with 'Ola' (Hi), 'Bom dia' (Good morning) or 'boa tarde' (Good afternoon) or 'Boa noite' (Good night)'
Post that you can ask for whatever you may like but don't forget to thank them by saying 'obrigado' (masculine) or 'obrigada' (feminine)
Now that you know the basics, you should know why Lisbon ? 
This is one city which i would call a photographer's paradise. Walking a street, i can bet that you will end up capturing at least 2-3 pictures in a lane or bylane. Lisbon is one of the most ancient cities of the world. It has a rich history with plenty of events which, without any doubt, decisively influenced not only Europe's fate, but that of other continents as well. Since the age of the discoveries until nowadays, Lisbon has always been involved in many of the events that set the course of European and world history. However, like any other european city, Football matches between teams mean war. There is healthy rivalry between the 2 local clubs benfica and sporting Lisboa (Reds and greens)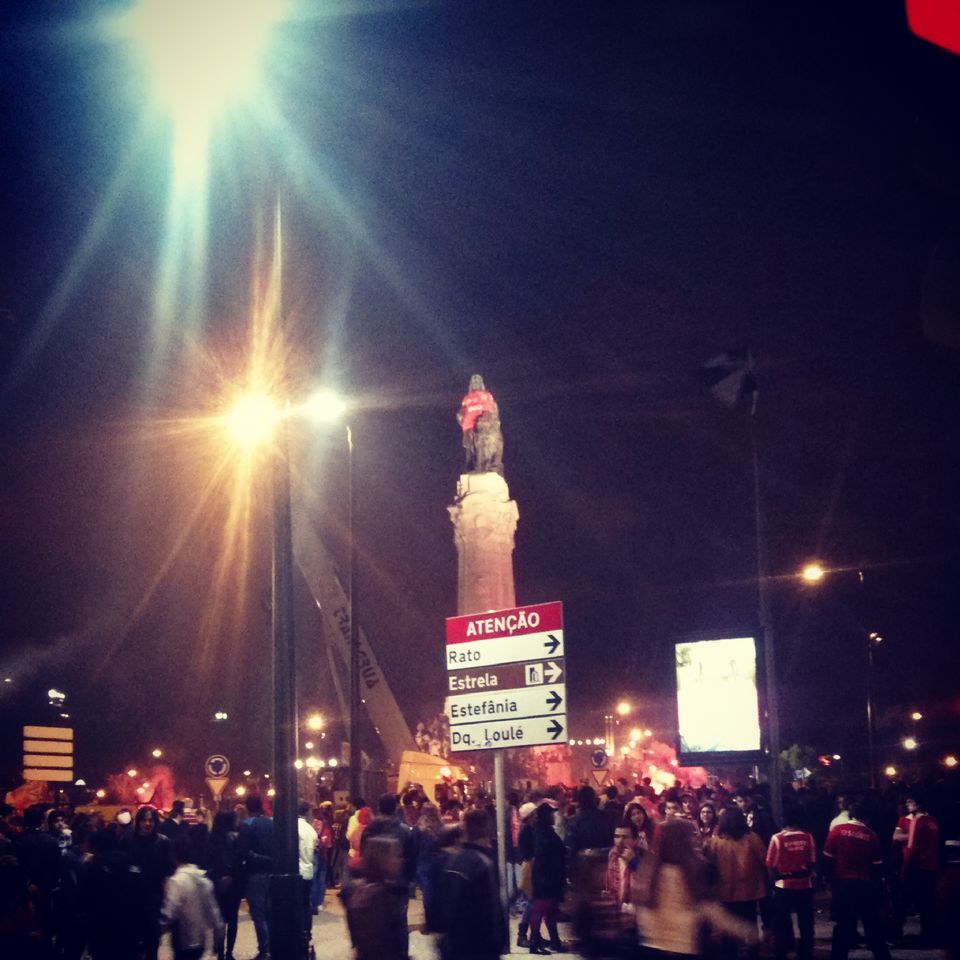 The picture above is from 20th April 2014, when Benfica won the Portuguese championship that year. It reminded me of the 2011 cricket world cup celebrations in India as after that, this was the 1st time i was witnessing celebrations of that magnitude. We later went for a game to see SLB play live and it is something i did recommend anyone who is in Lisbon for 4-5 days to do.  The picture below depicts how crazy the stadium gets when their home team plays a normal game. It was exceptional even for those who are not big football fans or club supporters. The energy and pulse of the game is insane. A ticket to the game would cost you 10-30 euros depending on the stand/seats one is choosing.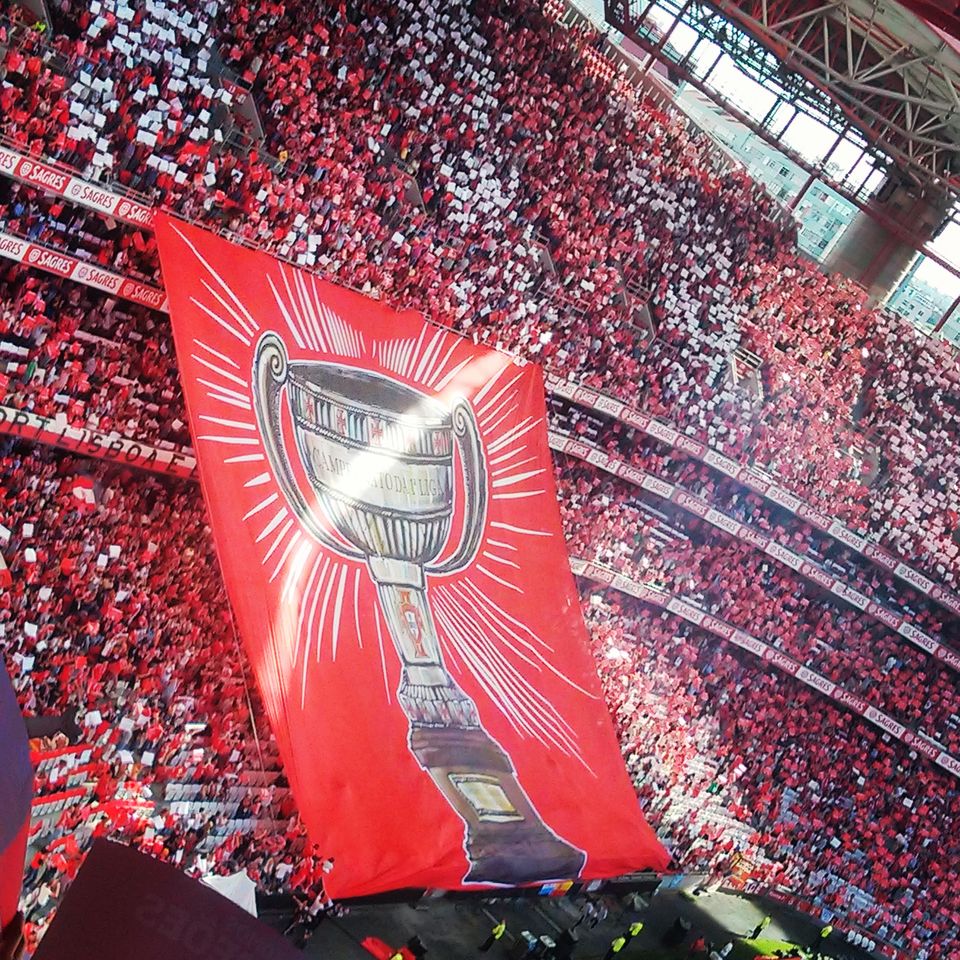 Besides football, the city also has a BIG surfing culture. This picture below depicts their surfing madness. During summer a lot of people end up coming to lisbon and travel to Peniche which is about 100 kms away from Lisbon. There are a lot of surfing festivals in and around Cascais as well. I was fortunate to witness some of them live.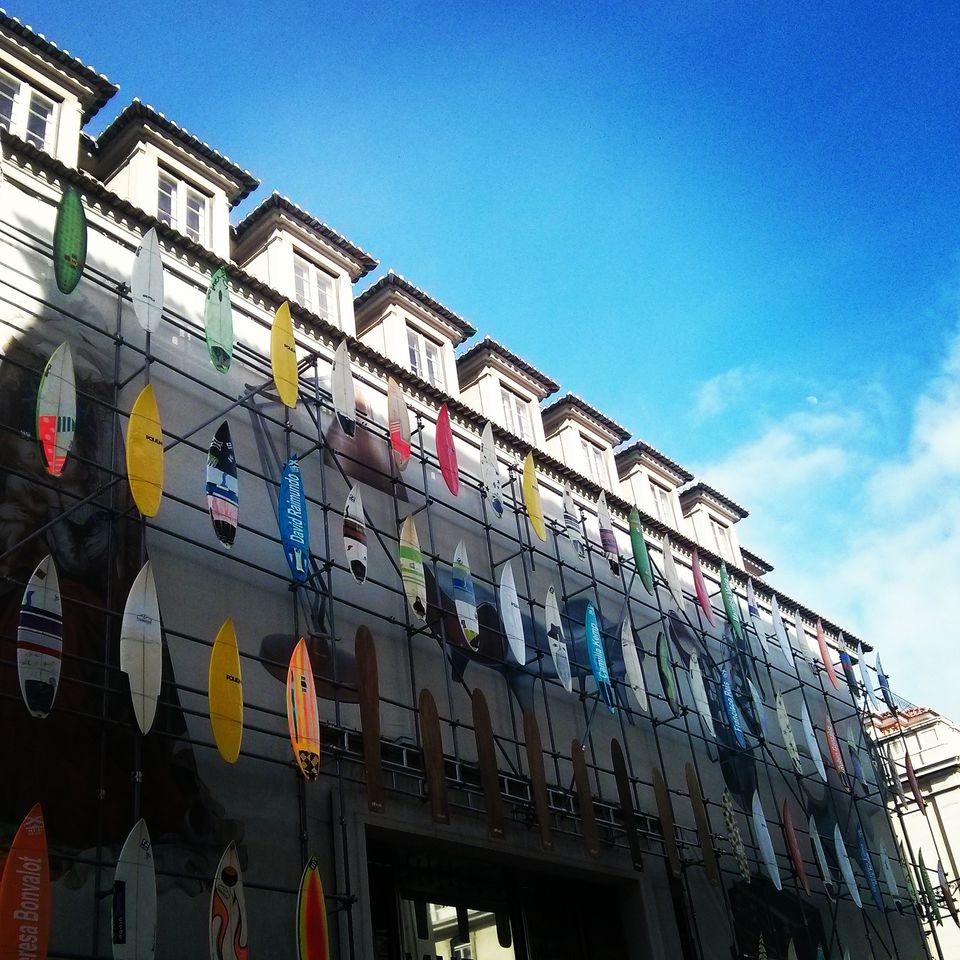 Exploring the city on cycles -
When the weather is awesome, why walk ? We hired cycles and cycled along the coast for a good 5 hours. This was a very scenic ride. Every 2 minutes you would want to just sit by a bench and admire the beauty. Clear skies, clear water, clear roads, it just confuses you on what you can do best with all of this. You can rent a bicycle from several shops/stores for about 6-10 euros a day depending on what kind of cycle you want. Definitely worth doing this if you visit Lisbon between May-October.
After we burning calories on bicycles, we definitely were looking for good dessert options, OH YES! ONE SHOULD NOT MISS ON THE AMAZING DESSERTS the city offers. Nosolo italia offers some fancy desserts.They have two outlets in the city, one is in Belem and the other one is in the main square of Terreiro Paço.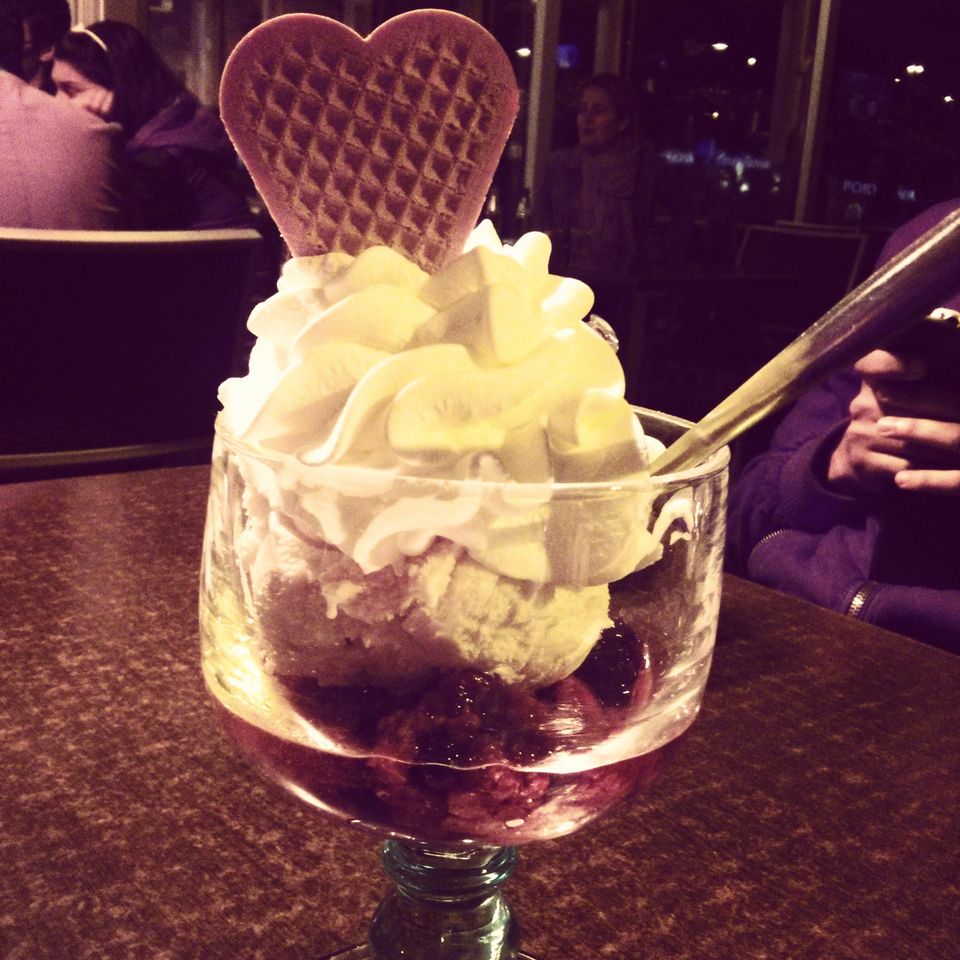 Coming to food, the mandatory dessert which a lot of blogs and locals would advise you to have is the pastel de nata(As the Portuguese say 'The World needs NATA').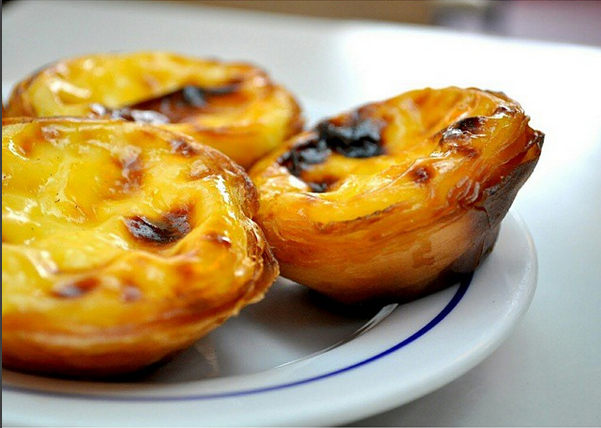 What is the small piece of happiness ?
It is a Portuguese egg tart pastry, common in Portugal and few other Portuguese speaking colonies like Brazil, Angola, Mozambique, etc. It is happiness that can be bought and had within 2 euros. Trust me, 'No one can eat just one' ;) 
According to me,there are only 2 places which you should have them from -
Pasteis de belem - Don't stand in a queue outside, just walk-in and wait for a table to get free because their warm pastel nata and chocolate milk is the best combination.
Nata Lisboa - This is where i packed a dozen of them and made a lot of people back home try the awesomeness.
Besides that, there is a famous local ice cream parlour called 'Santini' They are known for their fruity flavours and deadly chocolate scoops.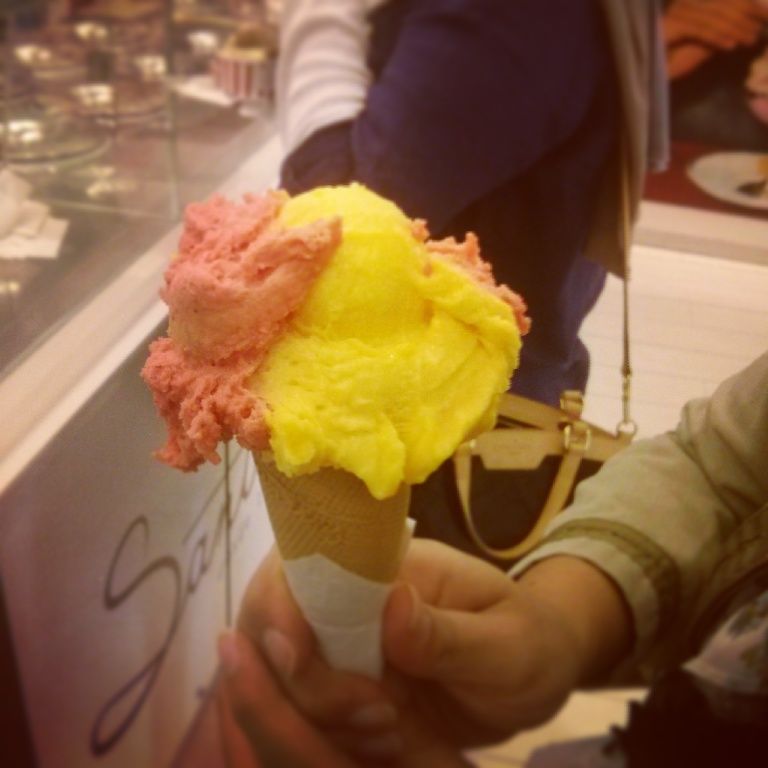 There are plenty of such hidden gems and local places to try out different things, since i love experimenting with food, had tried out several such places and options but moving on, there was a lot more to the city. 
Here are a few places you must visit when you are in Lisbon -
São Jorge Castle - The city has several free viewpoints but the castle gives you one of the best views of the city. You have a 6 euro entry fee but it is completely worth it just because it offers a spectacular view of the city. You can see that in the picture below. Just how you haven't seen Paris if you don't go on top of the eiffel tower, similarly you haven't seen Lisbon if you haven't gone on top of the castle.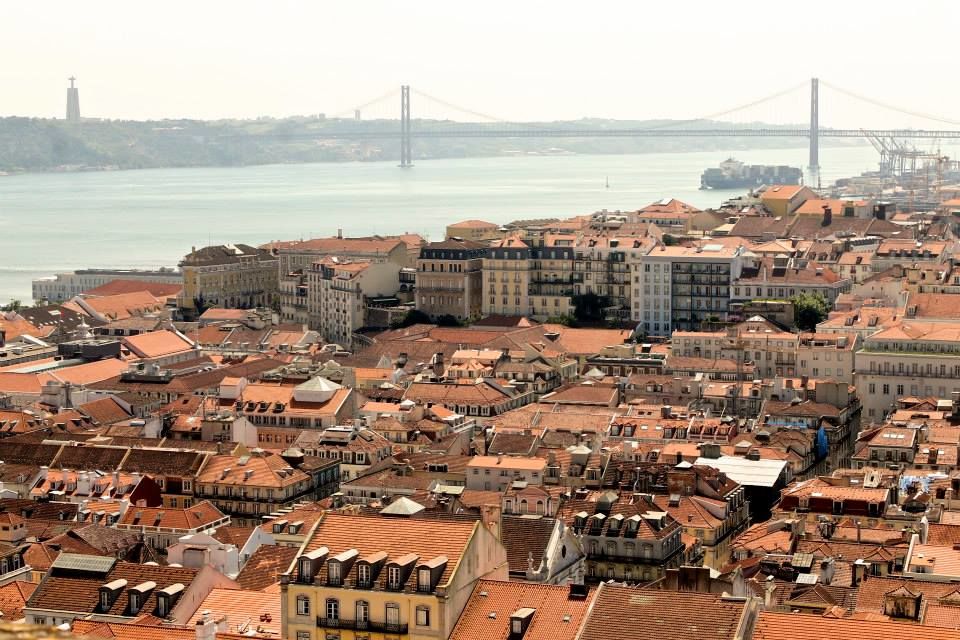 Terreiro Paço - The city has something which I for the longest of times referred to as the 'Lisbon Gate', this is the 1st thing i saw after i landed here. I used to pass this everyday on my walk from the apartment to the office. Besides that, the Football worldcup 2014 screenings also took place here. The square has a lot of historic significance too and has more than a dozen of these eateries. Famous chefs and fancy food fascinates everyone but these restaurants here might cost you north of 50 euros for a meal for two. You can go enter the gates and walk into the streets of Baixa to see the traditional old restaurants which serve Portuguese food. However, make sure they do not trick you. On weekends, there is a nice laser show that happens in the night and is a MUST watch. Best part - It is free :)
The century old trams - Narrow roads in the city centre which see a lot of fancy cars, also witness these old carriages which are a big tourist attraction. There is always a warning of one to be careful with their belongings when on a tram because of pickpockets. Personally i have never experienced anything but have heard people share experiences on this so it is best to watch out. One has a tendency to get lost with the excessive beauty and just keep taking pictures of everything that their eyes capture. 
Don't miss the graffiti on the trams!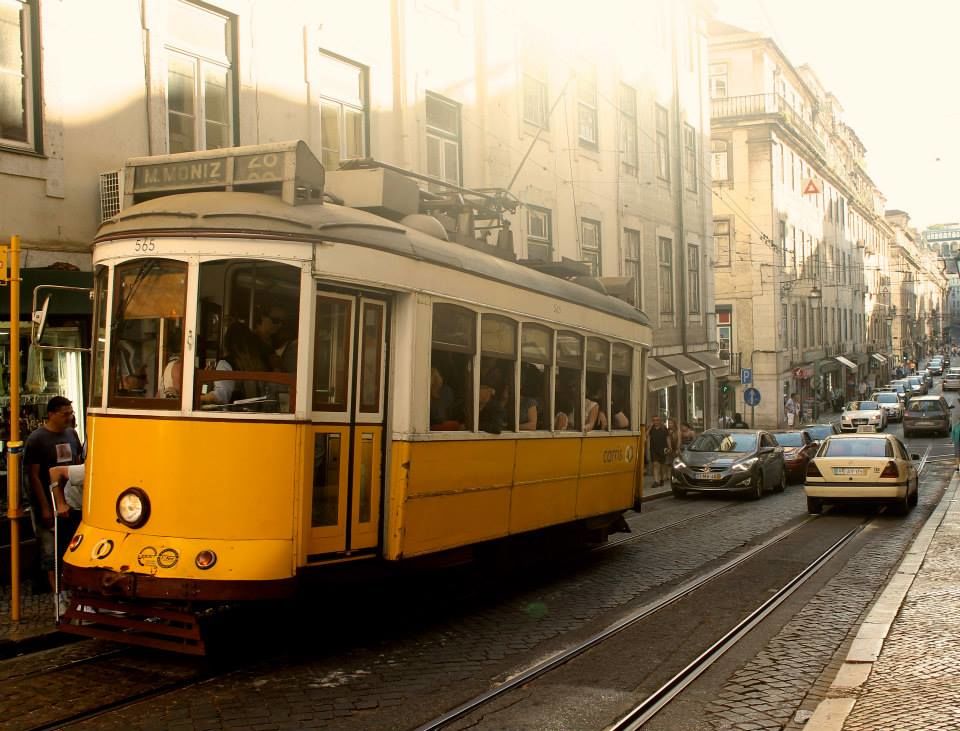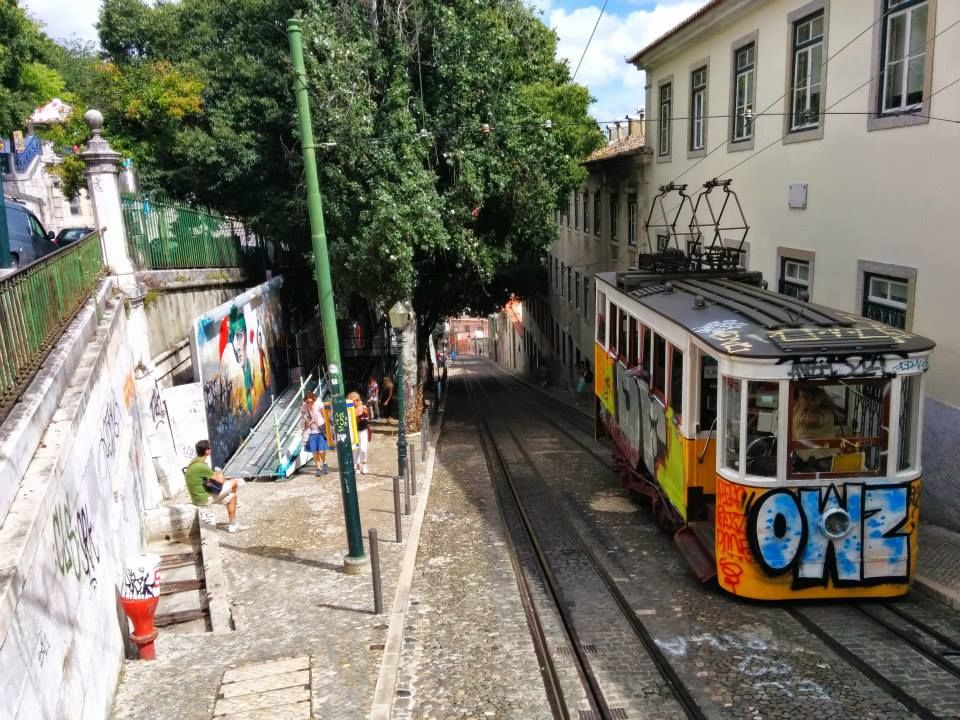 Rossio Square - You enter this square after the walk in Baixa. This square is significant is you love Starbucks coffee and like visiting the Starbucks across different geographies. The Starbucks is a stones throw from this square and is right next to the Rossio train station. In the picture below you can also see the baixa-chiado elevator for which you will often see tourists queue up. The view from the elevator is nothing spectacular so one can give it a miss and instead go to the Castelo Sao Jorge.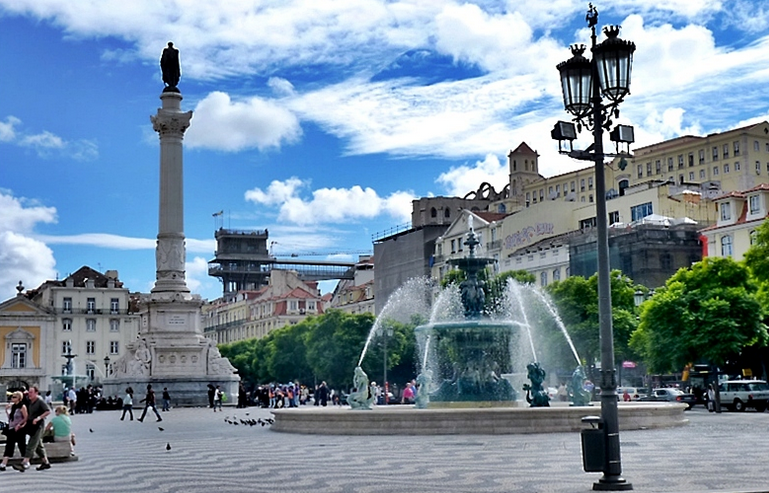 Bairro Alto - The power house of the city. People here party till wee hours, there are times when you would be having breakfast and you will see some people getting back home from their parties. The pub crawls and partying on the streets all happens in this neighbourhood. Bairro alto in portuguese means upper district. This is where people start drinking and eventually keep going down to the pink street in cais do sodre. There are a lot of clubs which start seeing crowd post 1-2 am and the actual partying scene inside begins post 2am. Sorry but there are no snaps here, you should create your own scenes and try to remember what they were like :P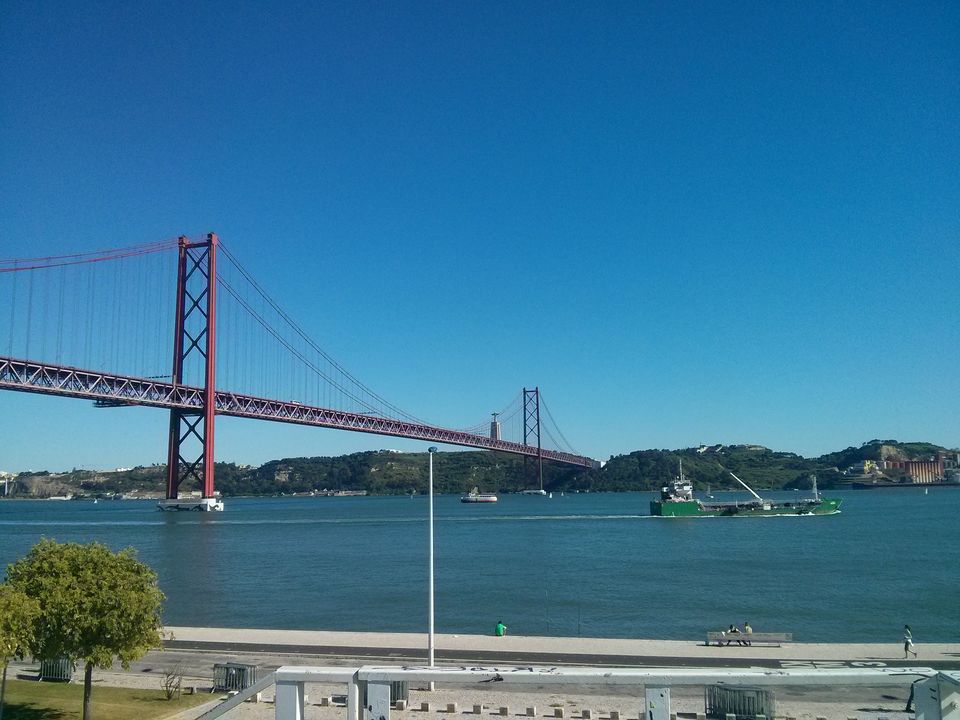 Wait a second...how is that a part of Lisbon ? That picture is of the Golden gate bridge which is in SF. This is called as 'Ponte 25 de Abril "25th of April Bridge"; It connects lisboa to the Almada(other side of the river).
To wrap up, the city is beautiful and is good to visit in any month/time of the year. I visited it during last december as well and the lights didn't disappoint me at all. They infact made me fall in love with the city all again!
There is so much more to write, but didn't want to make this one very big! There will be a sequel to this soon! :)