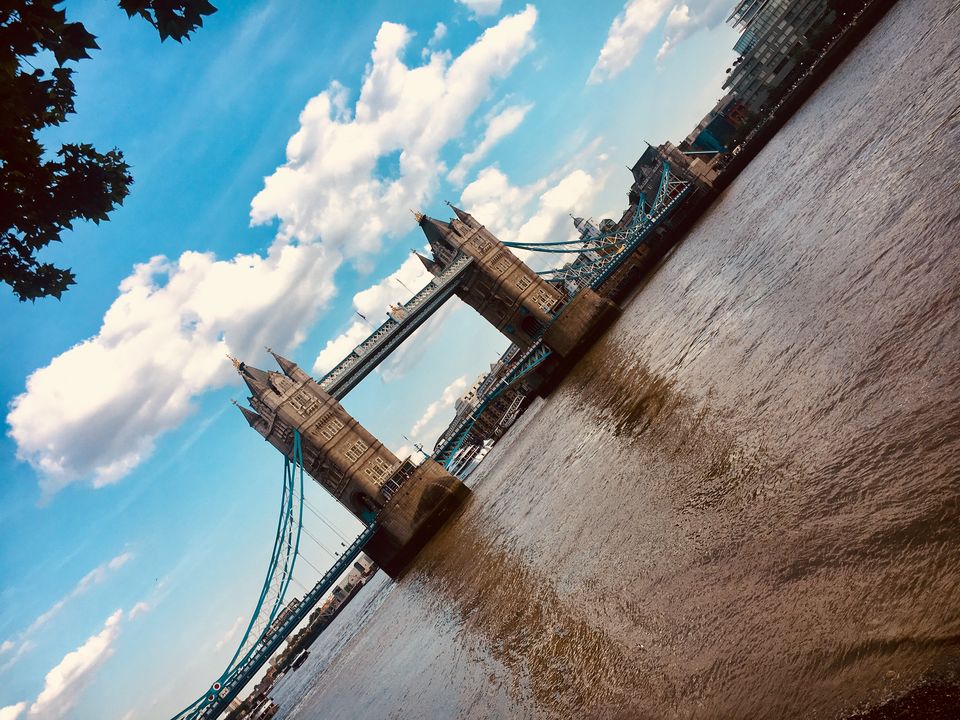 To travel solo is to travel with your soul, your mind, your confidence, your wishes, your bucket list, your fears, the explorer within you and your instincts to places full of new people and new experiences.
Who said traveling solo is traveling alone?
So had I thought when I used to fascinate about a solo trip until I did one. And I not only just did it, I planned it all by myself and enjoyed every bit of it.
Choosing the location
I had always been fascinated to see the UK. The royalty, the Queen, the Kohinoor everything had always intrigued me to visit UK. And thanks to one of my friends who has recently shifted there, made me even more comfortable for my first ever solo.
I initiated my planning atleast 4 months before and while doing so, to adjust with the best available flights, I had to fly back from Ireland. That made me add Dublin to the itinerary as well.
I am not a very 'back-packing' type person, so I planned my every day really well, along with the attractions I wanted to visit and the days I clearly wanted to be at my discretion, and of course the accommodations.
The Scape
London, England
The hep, fashionable, modern, well planned city London was my first destination. My stay here was for 6 days.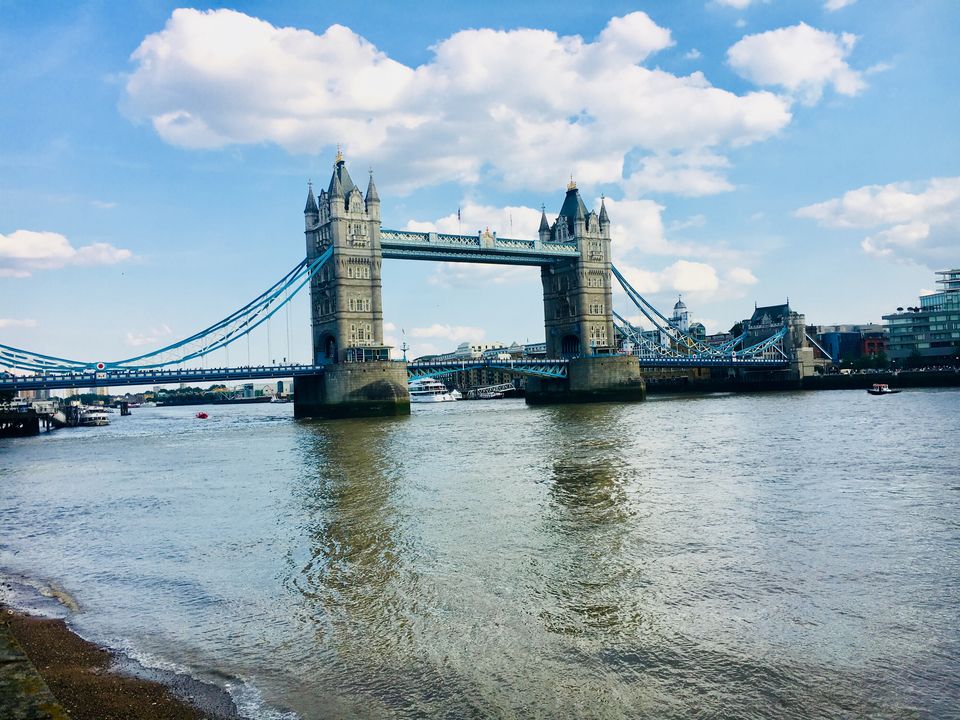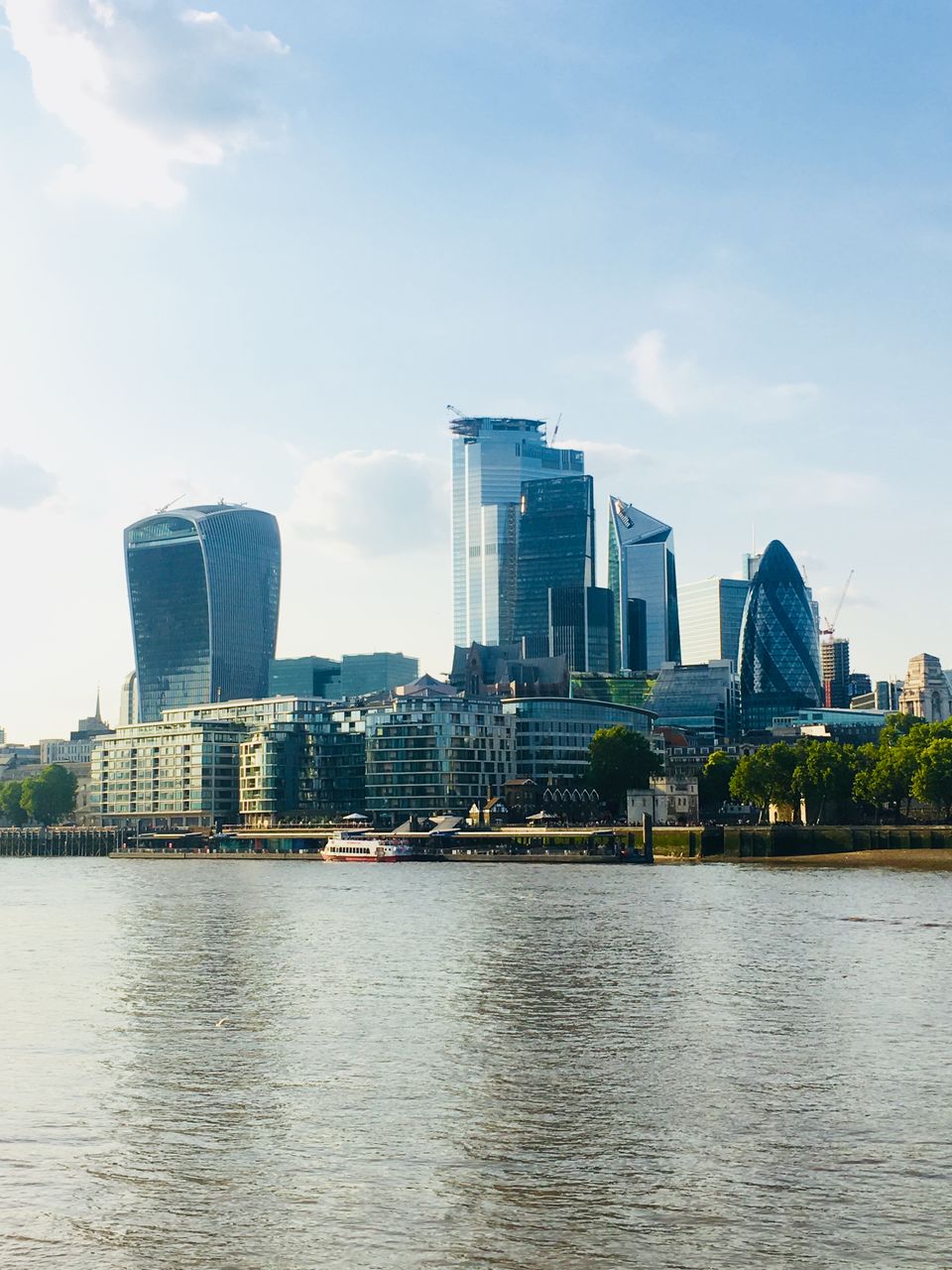 Whosoever has visited London will agree that this city requires more the days the more you stay. Having said that, if you're quite clear on what you want to see and what your interests are, you can get enough of London in 6 days as well.
The evening I reached London was an enthralling moment with mixed emotions of accomplishment and fulfillment. Chatting through late with my warm hosts there, I slept off to the slight chill coming in through the window.
Day 1
My trip commenced with the must-dos in London. I had taken an Oyster card that makes commuting around extremely convenient. It works for bus as well as the tube.
My first encounter amongst the London-famous was with the Coca Cola London Eye.
It made sense to pre-book it online as it will save you time from getting the desired time slot. Located on the banks on River Thames, it is Europe's tallest cantilevered observation wheel.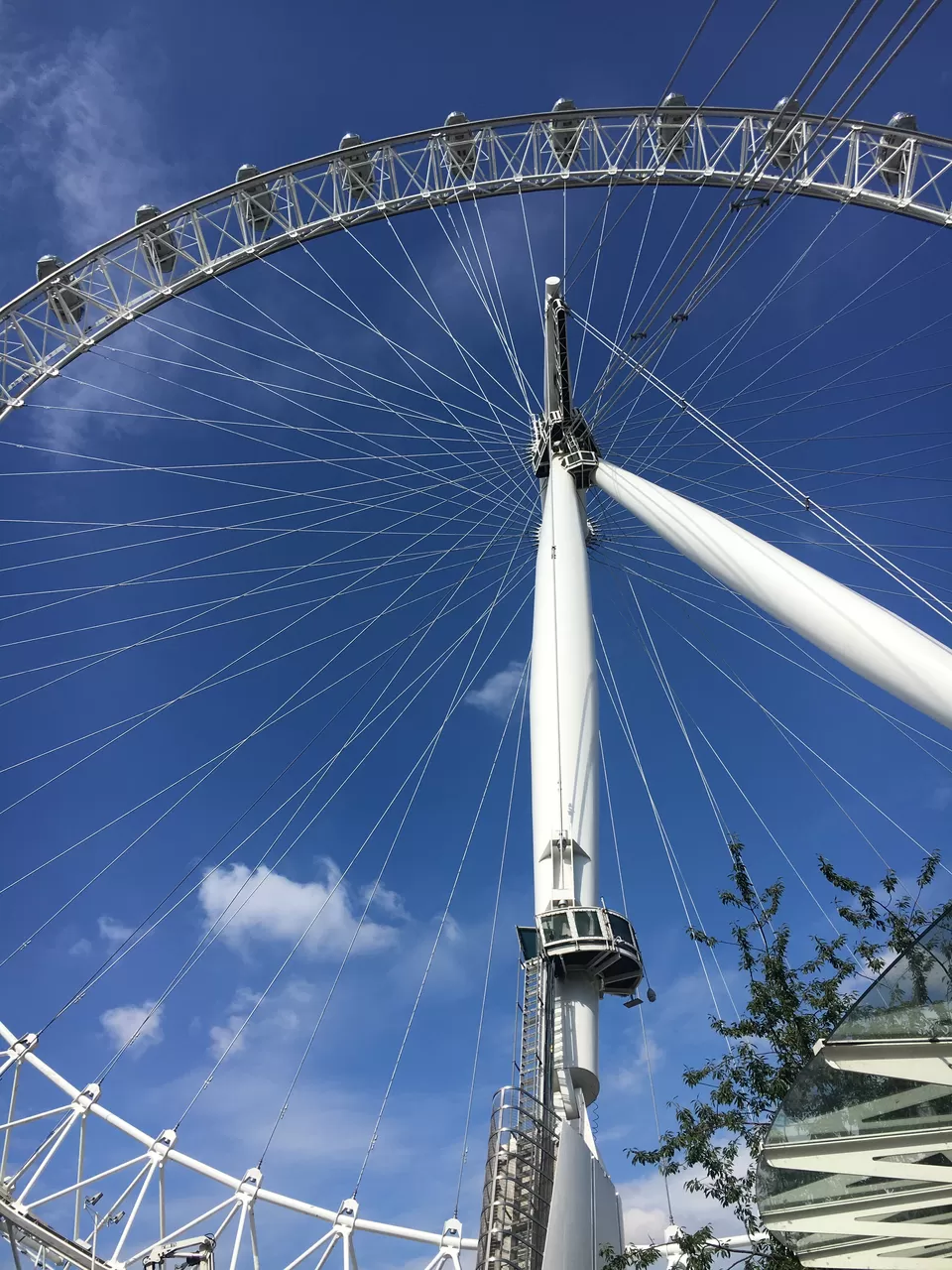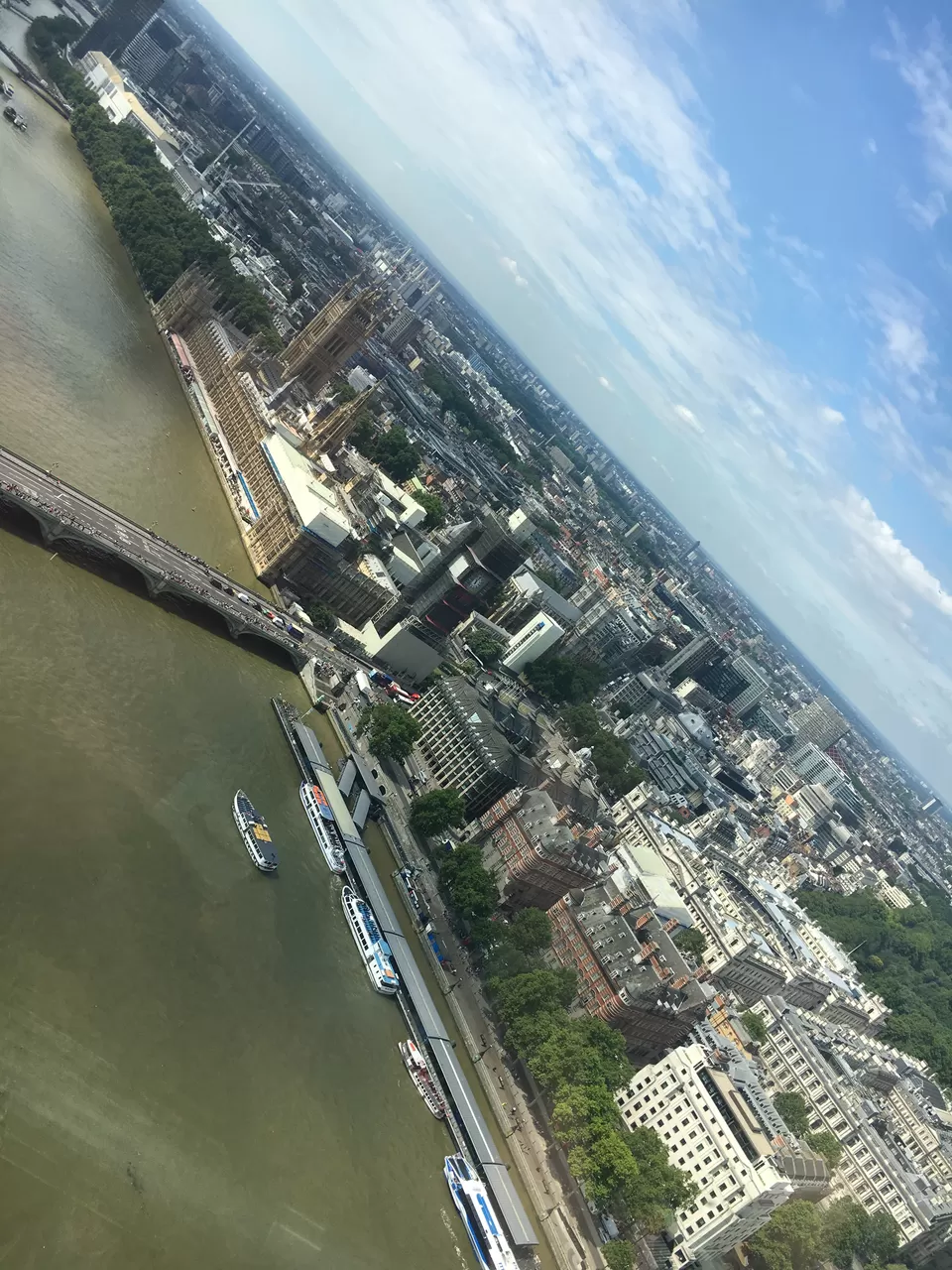 Just about 100m from London Eye is the London Sea Life. Variety of fish, turtles, and other underwater living organisms are housed here. It is infact very similar to the Dubai Aquarium or the Aquarium at Sentosa. For those who have seen them, may choose to skip this.
After this glam time I hogged on London's well known on-the-go food - Fish and Chips. This is the most tasty and filling fish and chips I must have ever had. Do not miss it when there.
From there, I walked down to the famous Madame Tussauds Wax Museum. Here too, it helped me to have a pre-booked ticket as I could join in any queue and get in. I hardly had to wait for some 20 minutes before I got in the glamorous museum. Needless to mention, it has the wax statue of almost all the celebs you can think of - bollywood, hollywood, cricket, royal family. Apart from just this, it also takes you through a small coaster ride that makes you travel to London's history and evolution.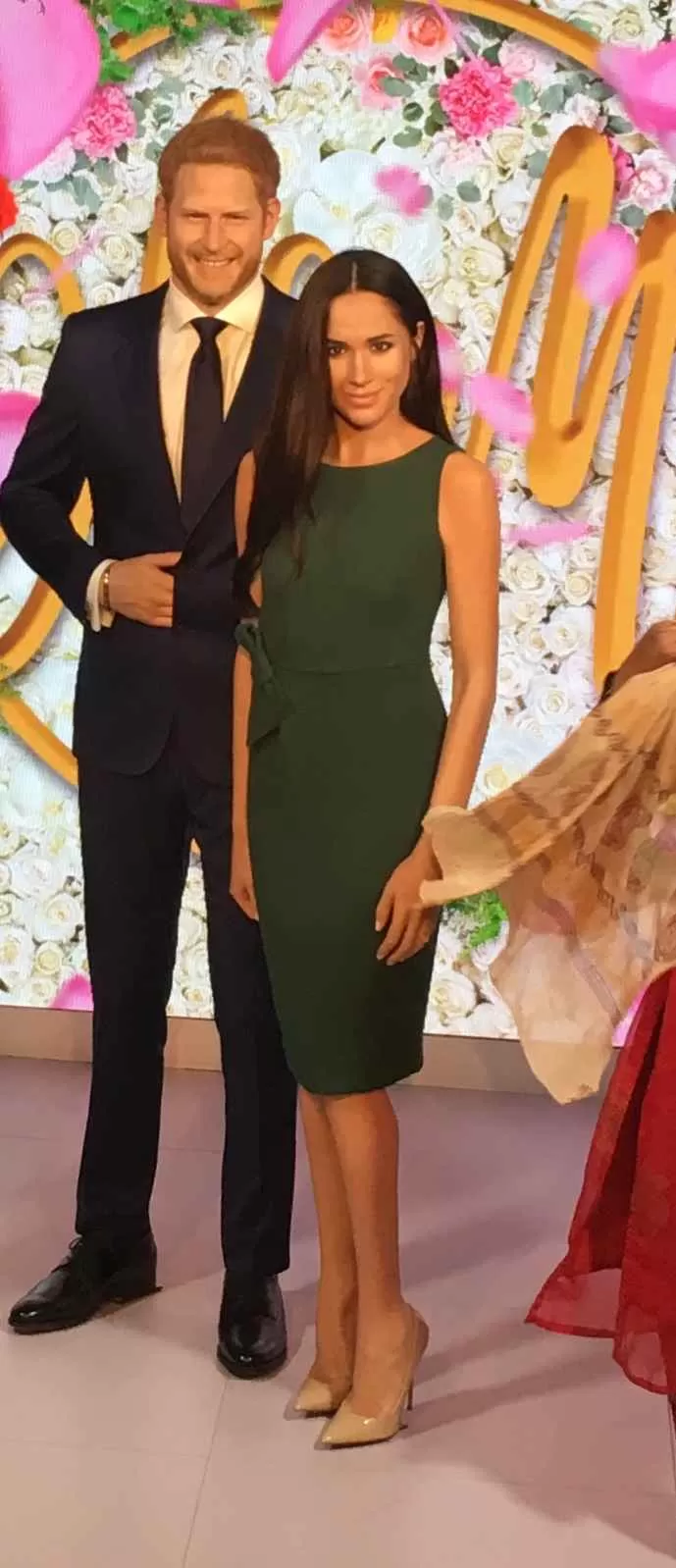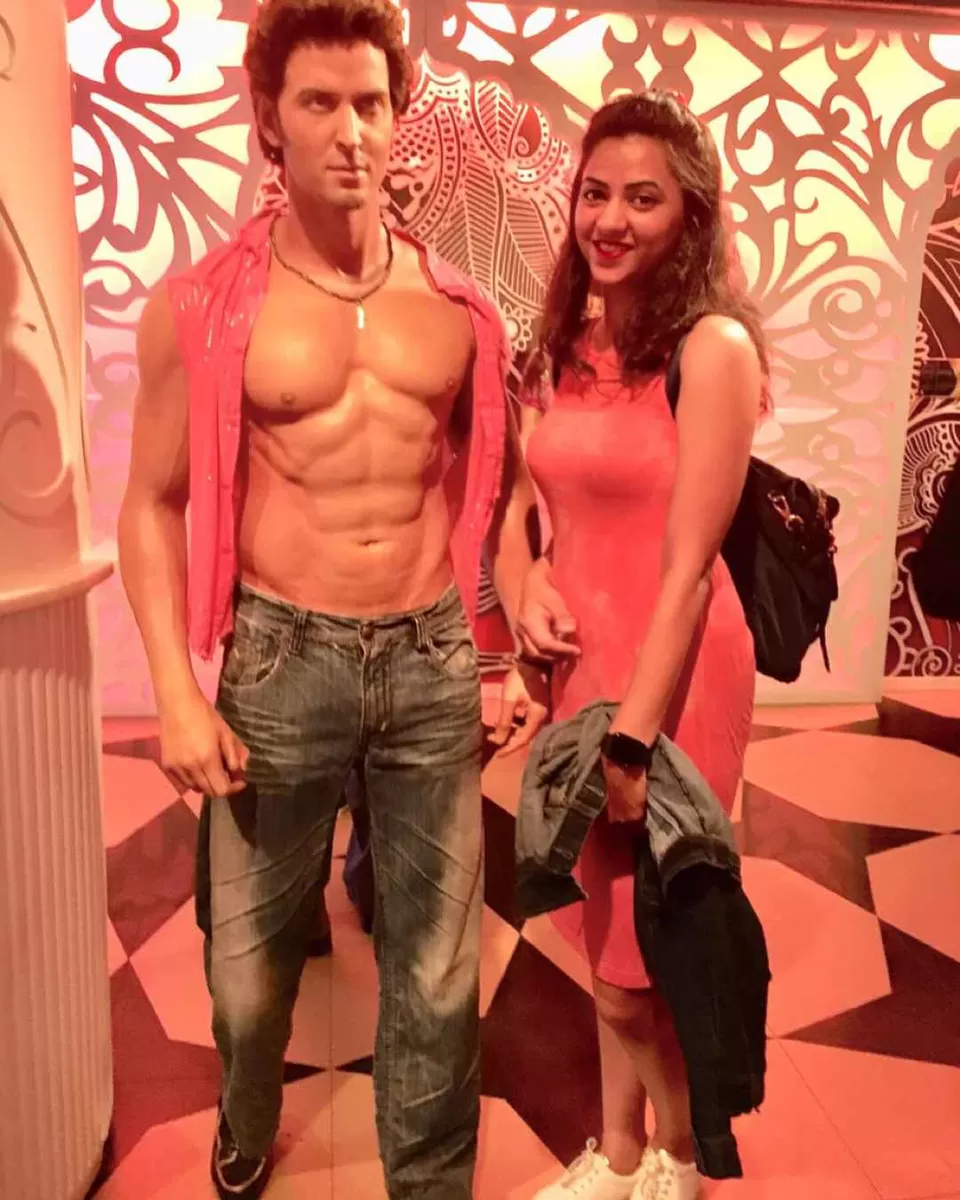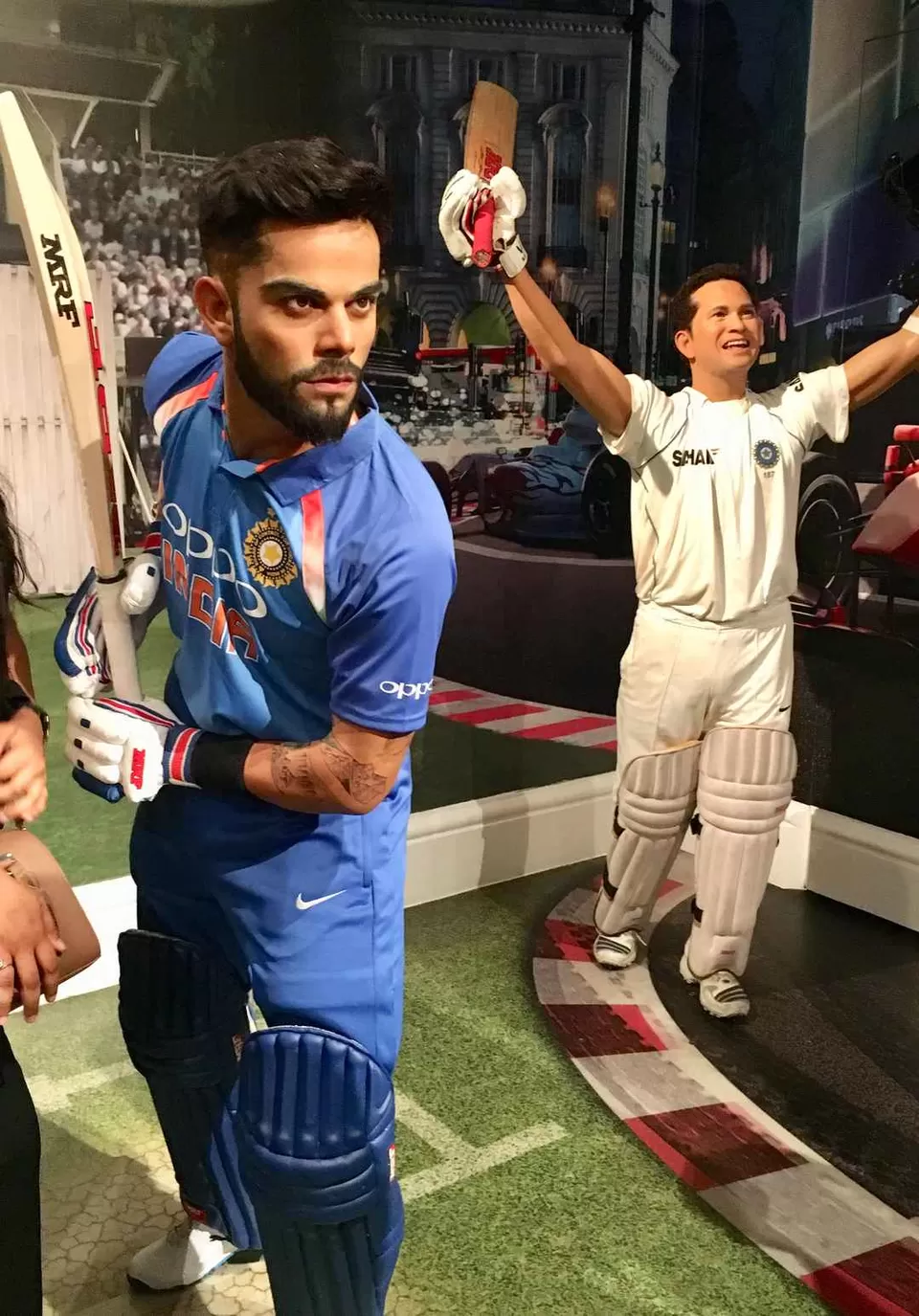 I had prebooked The Big Three London Ticket, through Golden Tours. Its costs around INR 4432.
Then for the next two days, it was about exploring the wonderful city.
Buckingham palace, Harrods, Hyde Park, Tower of London, Tower Bridge, Covent Gardens, Piccadilly, Trafalgar and every street that looks inviting. For shoppers, do not miss visiting the Oxford Street and the luring store of Primark. You will get everything there. Just everything.
My fifth day there was a trip to Stonehenge, Bath and Windsor Castle.
Again booked through Golden Tours, the entire trip was superbly planned, with on time departure and arrivals giving us tourists enough time at each stop.
Our first halt was Windsor Castle. A royal residence in the county of Berkshire. Built in the 11th century, the castle has been built a conscientious architecture dividing it between the upper, middle and the lower ward and the state apartments. Each part of the castle has a story alive through its walls, the furniture, the royal carpets and the frames.
The most interesting part of visiting the castle was to witness the British Royal Train station. A replica of the engine is stationed there for the tourists to get the feel.
The second halt was Bath.
The largest city in the county of Somerset and the one to have meticulously designed, Roman built baths, this place is bristled with history. It is also listed under the World Heritage Sites.
With bubbles still popping, you can feel the misty warmth as you walk around these years old baths. In most of the rooms like sauna, steam etc, the laser projection helps you picture how this place was used then. The site is very carefully preserved which passes its most realistic experience.
As you walk out, a small souvenir shop will offer you amazing fragrances, soaps etc. Perfect to take away some gifts and memories.
The third and the last halt was the mysterious Stonehenge.
This place is to experience. I used to read and try to get an in-depth understanding of those rock pillars, until I visited it and settled with this conclusion. Only when you visit it, spend time on those never ending meadows, amongst which stand these stones set somewhere during the prehistoric times and your vision gets obstructed by even more mysteriously mounds, do you get a hint that this is something beyond.
It is such a refreshing and a fascinating place which leaves each one with its own conjecture. And its best to be that. :)
Apart from these three wonders that we visited, the entire trip is very well planned by the organizers. They also serve lunch in the bus. And their buses have washrooms (please note - people there call it toilet. Not washroom. So if you need to get the directions, ask Where's the toilet?)
The guide was great with clear articulation of information. They also serve lunch which one has to eat on-the-go and the time is followed to the second. The fun part - our guide's name was Pablo :)
Back to London, the day ended with truly an information overload and several pics to reminisce with.
Last day in London was a day to absorb the city, before I said good bye to it. While I walked past the bustling pubs at Hays, the HMS Belfast witnessing the city that never dulls.
I then headed to the land of short breads, tartans and bag pipers - Scotland.
Edinburgh, Scotland
I took a train from London to Edinburgh. The most scenic European train ride I've ever had. It is a five hour journey whose fag end is alongside the North Sea. The view is breathtaking enough to just sit back and keep staring outside the window.
Reached Edinburgh by the afternoon, and it welcomed me with a shower. Ofcourse it was cold. I stayed at this cozy hotel about 2 minutes walk from the central station of Edinburgh, Motel One.

Right after checking in, I set out for a walk around the city. And walking around, as in any other European city, is the best way to explore. Some of its parts are slightly hilly, so there're a lot of steps and gradients to pass through.
After climbing a few staircases, I reached the Royal Mile. A happening street in the town which is made up of different streets. It starts from the castle gates to the palace gates and is exactly a mile. All sorts of shopping, eating, drinking can happen here apart from the Scottish bagpipers music in the background.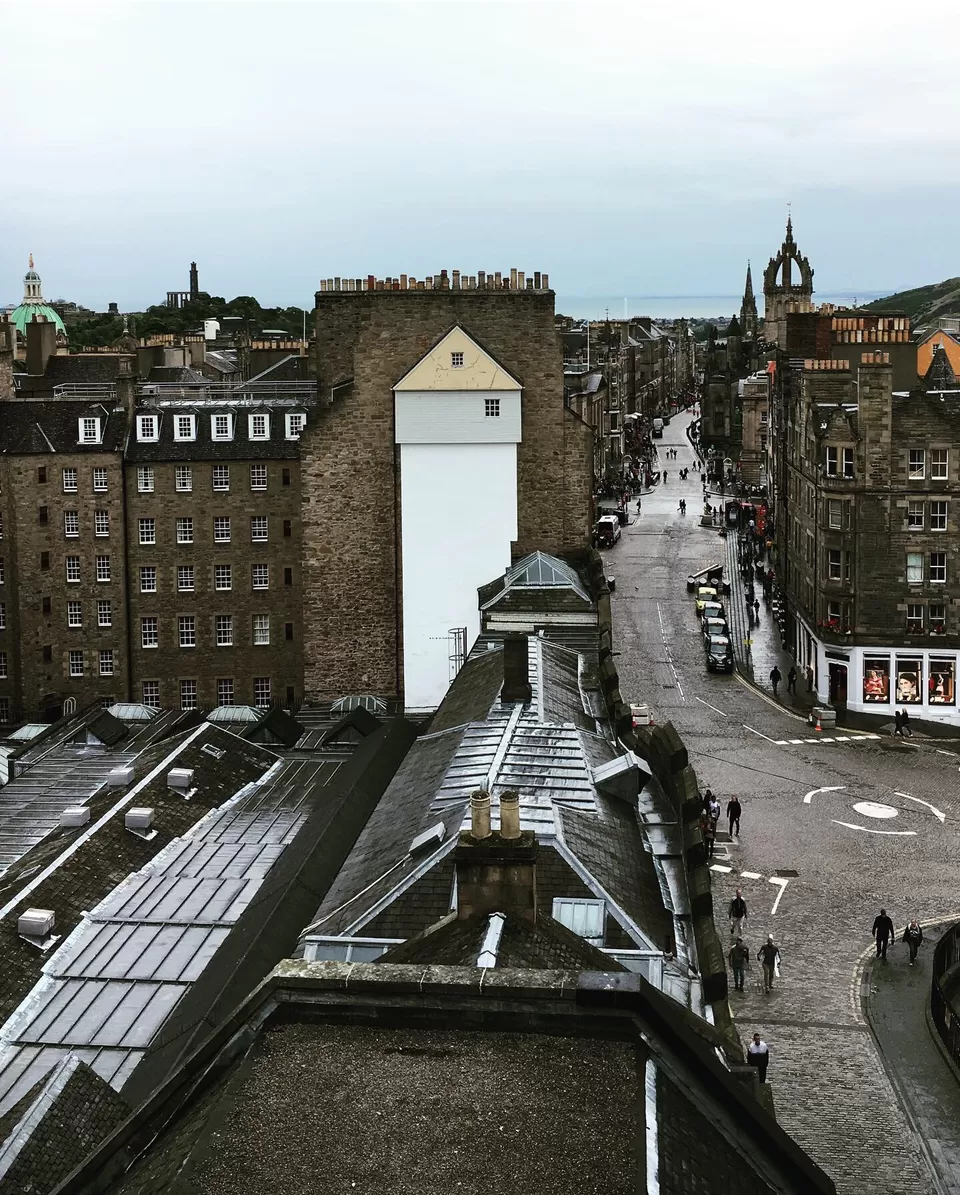 I then went to this fascinating and amusing Camera Obscura and the World of Illusions. This is one of the most desired attractions on the Edinburgh. Spread vertically in a 5 floor building, it shows science in a very engaging and surprising ways. And it is meant for people across ages, and leaves everyone bewildered. Do not miss it!!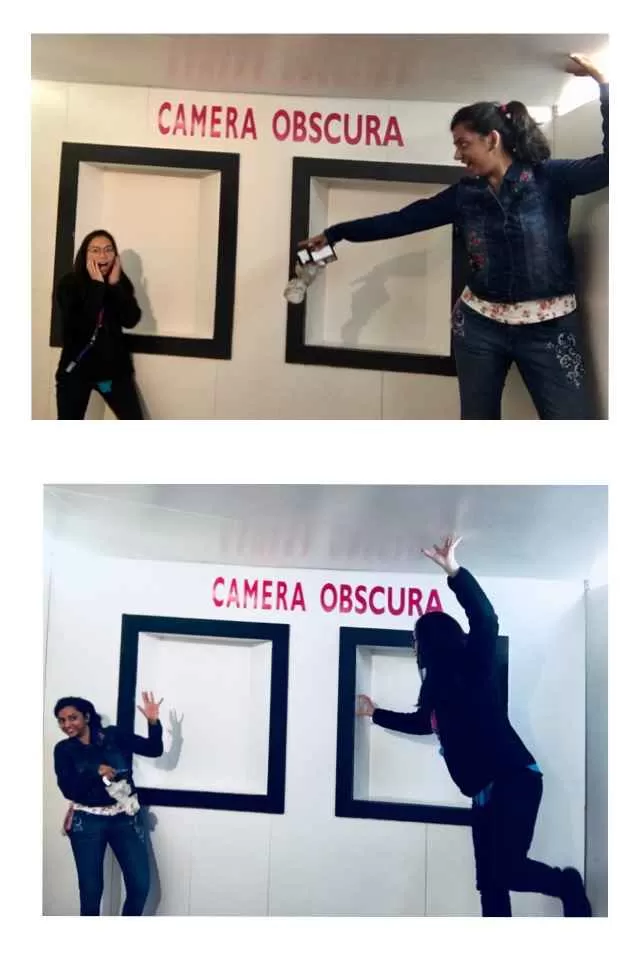 I then headed to the Royal Museum of Scotland. It has a free entry, offering a diversity of the natural world, fashion, art and design, world cultures, science and technology and Scottish history, all in one, about 7 storey building.
After taking in alot of general knowledge and history of Scotland, it was time for some souvenir shopping. The most tasty souvenir is the famous short breads of Scotland. They're packed in cute, Scottish print boxes - perfect for gifting purposes.
The next day, gratefully a sunny one, I went walking to the Scott Monument. That was some 5 minute walk from my hotel. This Victorian Gothic monument is located amidst a wonderful garden where you can just relax on the benches, lie on the grass or just walk around.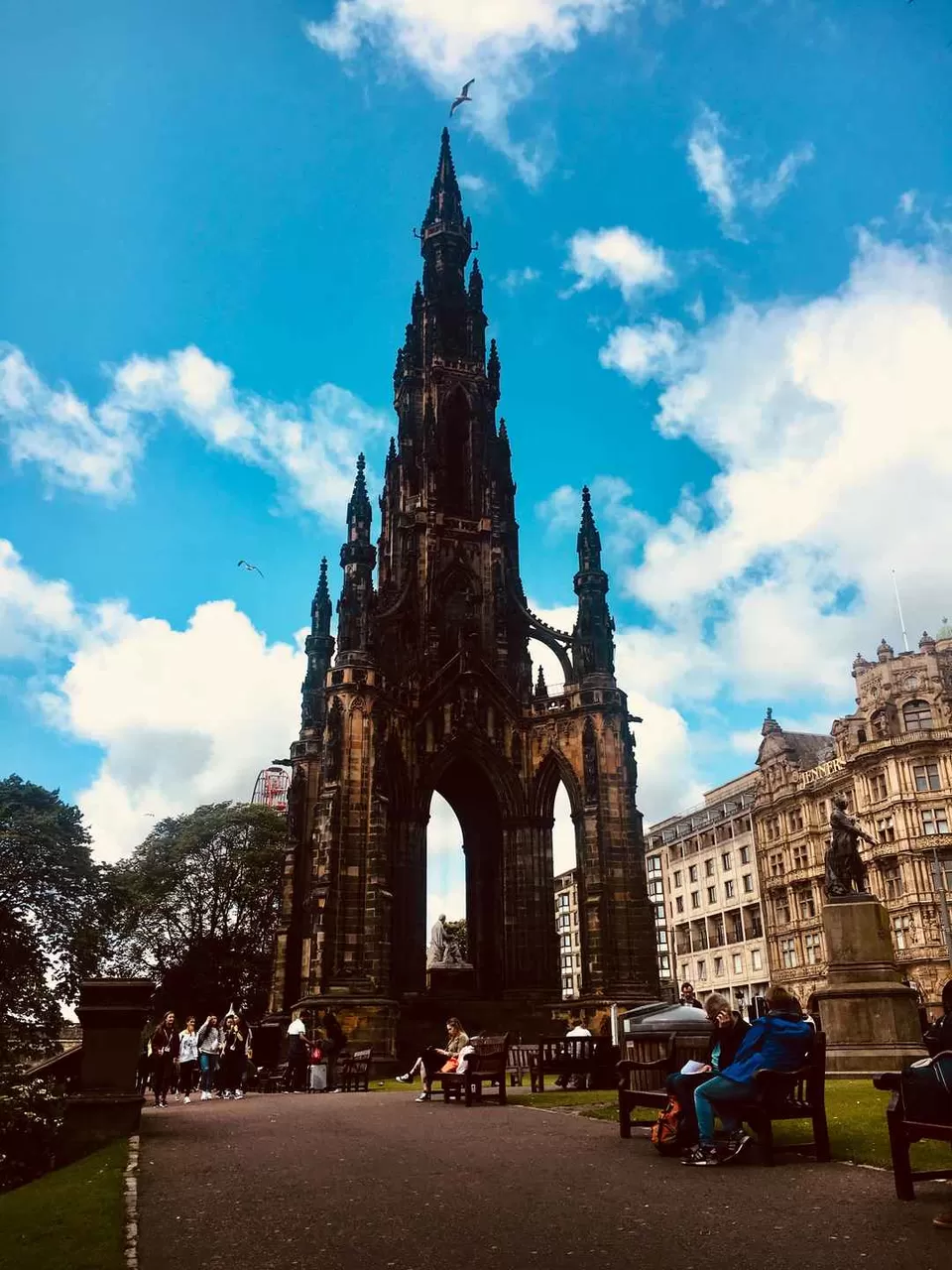 Glasgow, Scotland
After a sumptuous lunch in one of the cafes around, I left for the capital city Glasgow. A port city in Scotland, on the banks of River Clyde. I only had a day in there, so the best way was to take a hop on hop off ride valid for a day.
It took me through the entire city and on the way I could visit the lovely Botanical Gardens, The Science Centre, witness The SSE Hydro, The Tall Ship by the River. The buses leave from George's Square and you can get the tickets right there.
My hotel was less than a minute from the Square and the Central station was a couple more. It is a city centre and accessibility is no issue at all.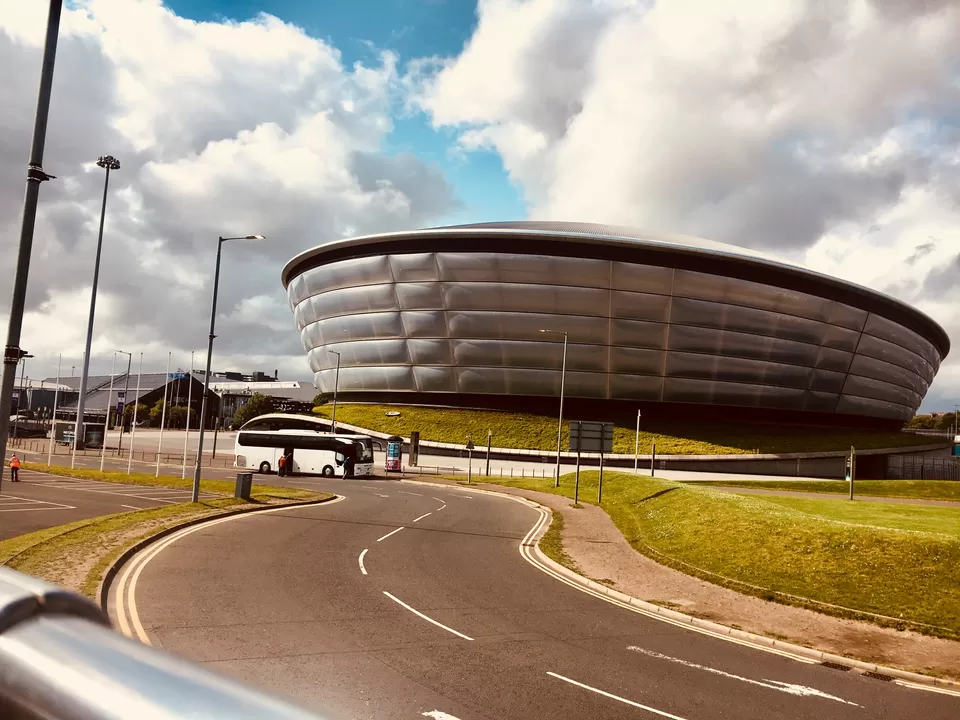 An interesting characteristic of the city is the life size paintings around the city that give a unique look it. Commonly known as Street Art, all the pieces have been painted with different thought processes and purposes.
Some act like advertisements, some convey a message and some are just funny. It is worthwhile driving around just to have a closer look at them.
With this, it was time to bid adieu to Scotland and head to my next destination - Ireland.
Dublin, Ireland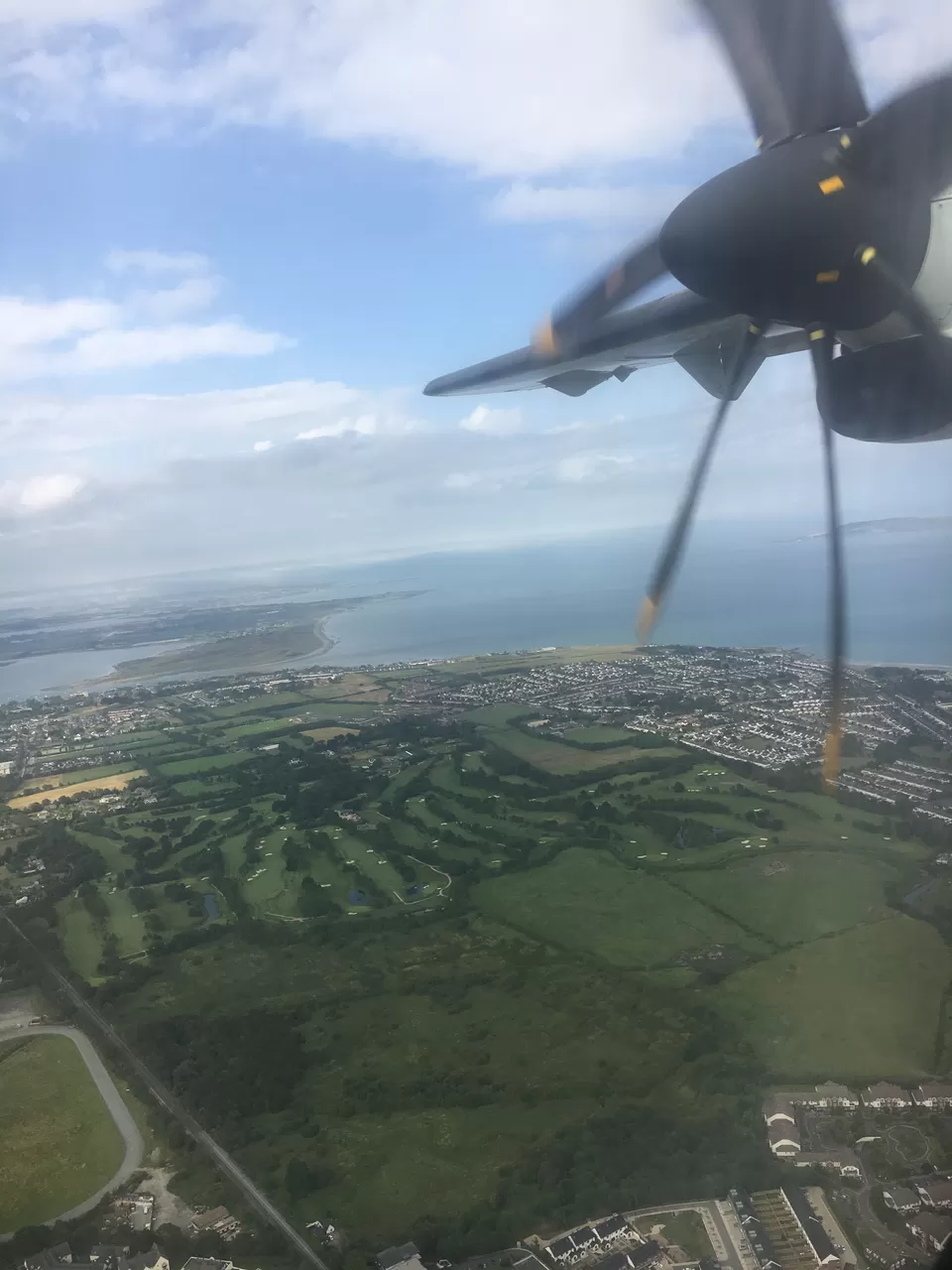 Dublin is the capital and also the largest city of Ireland. And there was a degree of difference in the air of both the nations. Dublin had mischief, freakiness in it, and it was refreshing.
With River Liffey flowing through, Dublin has a mix old and new architecture.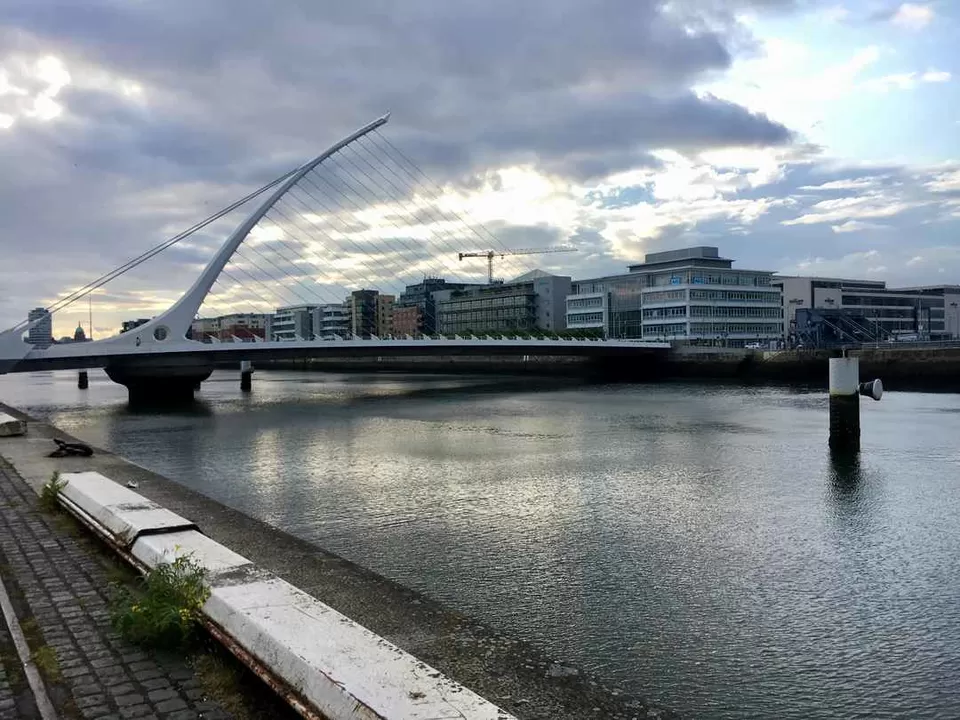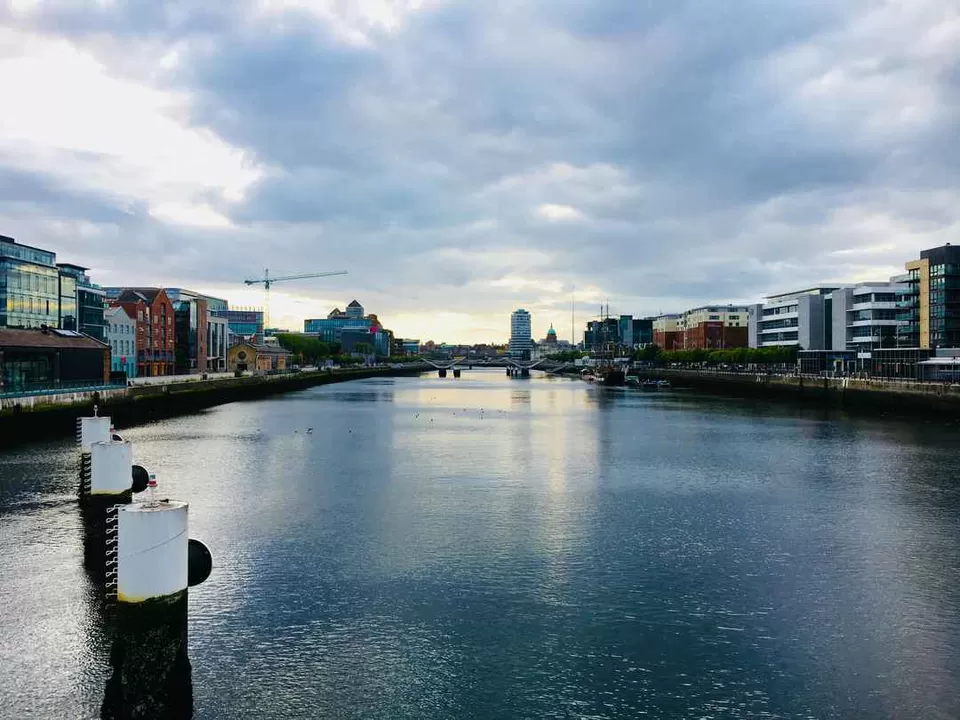 The best way to go around is to buy the DoDublin (hop-on-hop-off) pass. These buses start from the O'Connell street. I took a two day pass which was good enough for taking a look around the city, while also halting at the attractions of my interests - I visited the Dublin Castle, the Temple Bar, Charlotte Quay, Penneys ( A Primark Store) and a few more.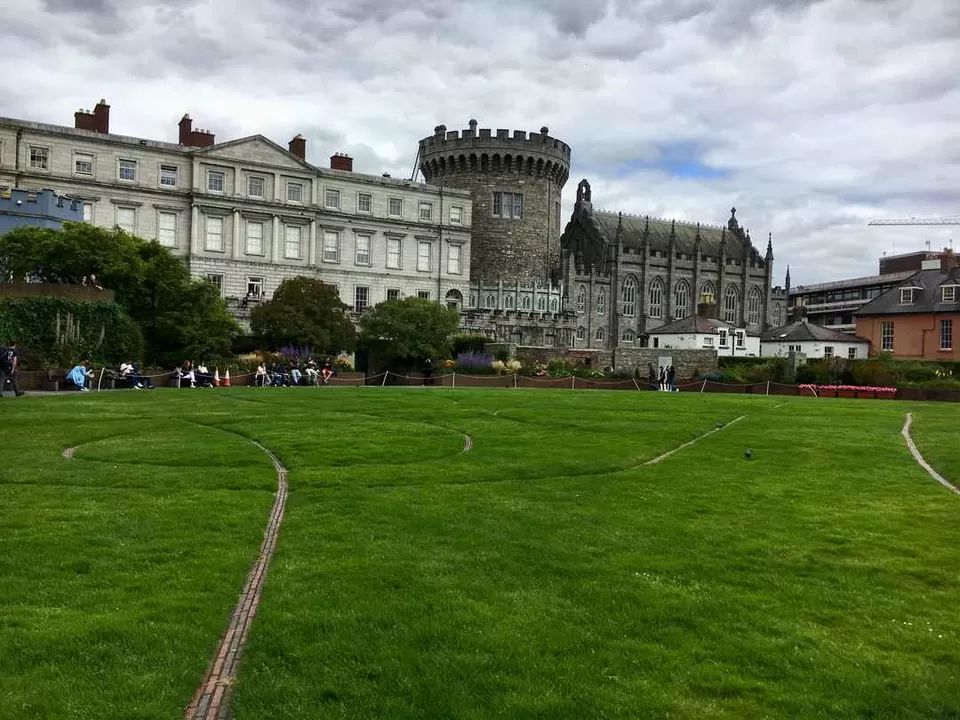 Like mentioned before, Dublin was a last minute add on to my plan and I am happy it happened.
The main fun of it was my hotel itself - The Ferryman.
For souvenir shopping in Dublin, you'll find a dedicated chain of stores called the Carroll's Irish Gift Store - that store itself can take atleast an hour and may be a half more because it is filled with everything Irish and interesting. A very intriguing souvenir store. A must visit.
With this my first solo, infact first super solo trip came to an end. All I can say is do visit the Royal country, the splendacious highlands and the land of Guiness.
Before I end, here are 10 DOs I'd recommend:
1. Carry near to heavy woolens. Even if you are traveling there in summers.
2. Pre-book your day trips and attraction tickets. It saves a lot of line-time and assures entry.
3. The moment you land in London buy these two things - an Oyster card that will allow you to use the public conveyances. Do note that in London the bus ticket is 1.5 pounds, from anywhere to anywhere. Secondly, take a sim. You will need access to Google maps ALL THE TIME.
4. Have good walking shoes. And try the Sushi at Itsu.
5. The cab from Heathrow to the city of London is quite an amount, be prepared with that spend. It can cost you upto 100 pounds. (yes!! :( ) There is an option of tube, but for someone traveling there for the first time and unfamiliar with the station changes, please avoid it.
6. Clothing, accessories shopping is best done at Primark (Oxford Street) and its other counterparts - Pennys in Dublin.
7. Almost all places offer tap credit card services, having said that, keep cash for emergencies and street shopping.
8. In Glasgow and Dublin the airport buses can be identified through their colour codes. In Glasgow, the airport buses are called the 500 and they are purple in colour. In Dublin the airport buses are turquoise color called the Airlink. It will make sense to take a return ticket ( to and fro ticket from airport and Dublin city as you land in Dublin. It costs around 12 Euros)
9. The UK - London and Scotland runs Sterling Pounds as their currency whereas Dublin has Euros.
10. Lastly, be alert. Although the countries are extremely safe. Keep your passports all time with you. I would also suggest to keep screen shots of the google maps to keep your bus/tube route back to your hotel and the numbers. It would help incase your phone conks off.