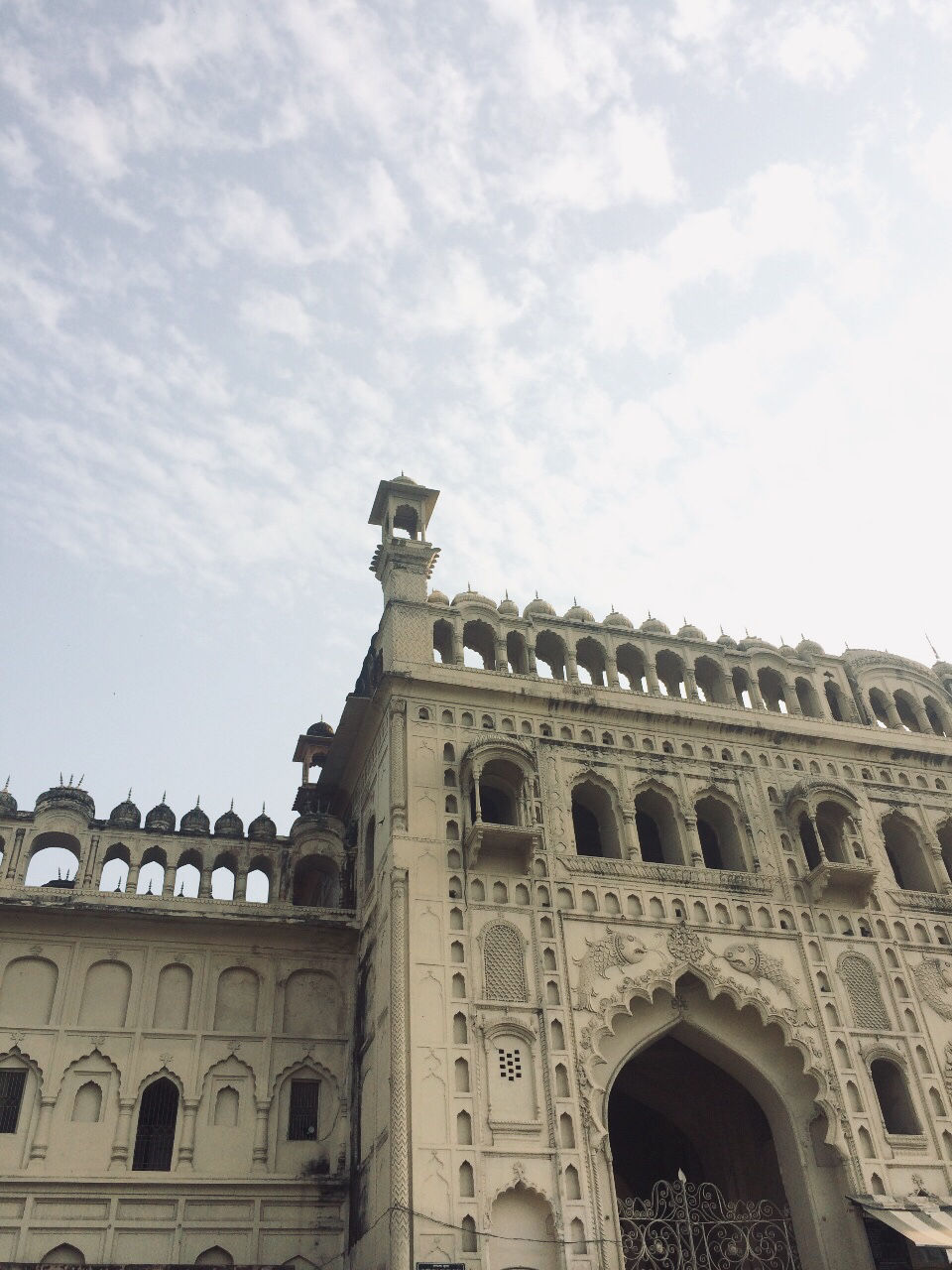 Timings : Morning 6am to Evening 5pm. Open on all days.
Bara Imambara speaks volume about the grandeur of Lucknow. Lucknow truly and completely justifies the title "Nawabon ka Sheher". It is monuments like these that adds feathers on Lucknow's grand historic caps.
Bara Imambara was built by Asaf-ud-Daul, Nawab of Awadh as a means of providing employment to the people after the famine of 1784. The monument consists of a Bowli, the main mosque and the labyrinth known as 'Bhool Bhulaiya'. The main Imambara consists of a large central chamber which is said to be the largest arched hall in the world. The hall measures 50 meters long 15 meters in height. The astonishing feature is that that it stands without the support of any beam.
The Labyrinth is another marvelous piece of architecture. It is strictly forbidden to go into the labyrinth without a guide. It is possibly the only existing maze in India. The walls of Bhool Bhulaiya are known to reverberate the sound and it can be heard upto the distance of 50 meters. Rumi Darwaza is another refined piece of architecture that stands tall just outside Bara Imambara towards the purani Lucknow and Chauk area of Lucknow.
Make sure to add this to your bucket list if you happen to drop by in Lucknow in near future.
P.S. If you are planning on having a low budget pre wedding shoot, the place is just right for you. It gives you the exact feels of the havelis of Rajasthan.