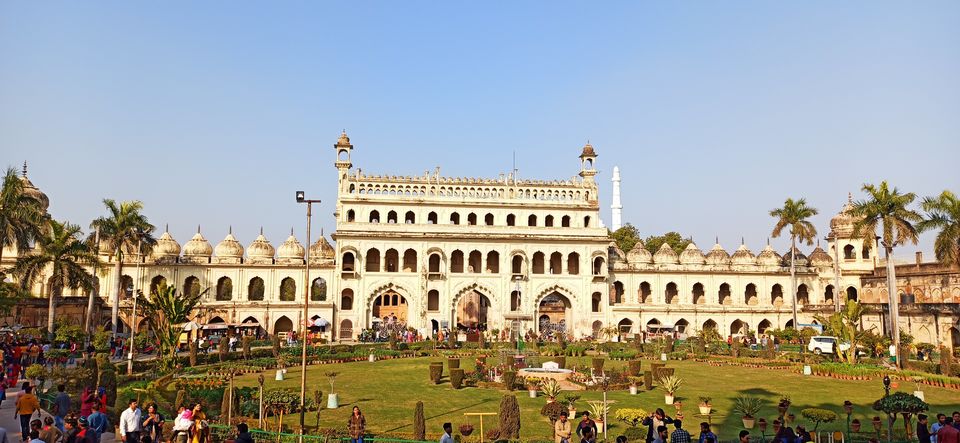 One day my husband came home and told me " Priya we are going to Lucknow for one week for my official training purpose, if you want to come you can join me". I am a travel-holic so without any second thought i said " yes i will come , how can I miss the chance".
I have been there in Lucknow on February 2018 for my brother's marriage ceremony. But that time I did not get a chance to explore Lucknow so this time I will do it.
As we were informed in very short time about the training, we decided to travel by train because that time flight tickets was so expensive. We booked two tickets in second ac and the train was from Kamakhya to Jodhpur(Rajasthan). Our train was at 8.30 pm so we took our dinner and some snacks with us. Though it was a long journey for us, we booked our tickets in ac 2-tier so that we could reach our destination comfortably. After a journey of 32 hours we reached Lucknow junction. We booked a cab and headed to our relative's house.
The day was Sunday and we started exploring Lucknow just after having our lunch.
As we had less time in hand, we started exploring from the famous Imambaras. I want to tell you one thing, Lucknow is a very clean city and the roads are beautifully maintained but only one thing I hated the most was Traffic, as is the case with most big cities in India. Anyways, the plan for the day was to visit the following places:
*Bara Imambara
*Rumi Gate/ Darwaza
*Chota Imambara
*Husainabad Clock Tower
*British Residency
*Chowk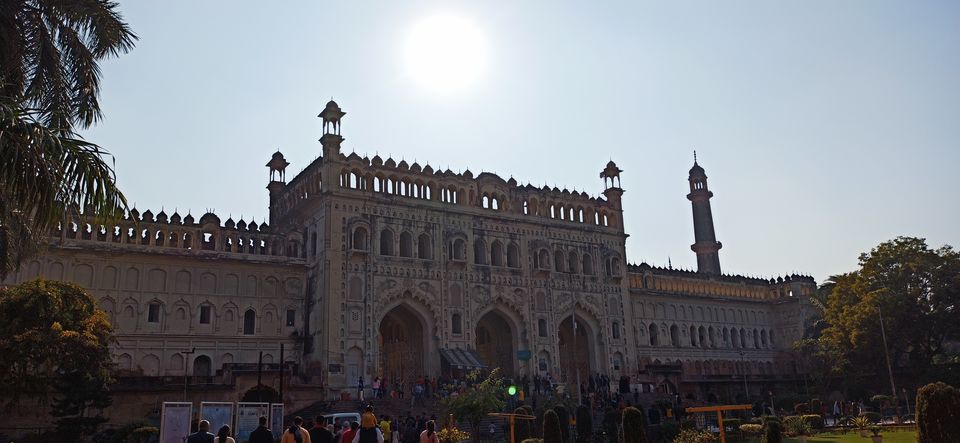 All the above mentioned places are in a stone's throw from each other. These monuments has a history of their own. When we reached Bara Imambara, it was already 3 pm. We parked our bike, they will charge 20 rupees for parking near the gate. It is situated in old Lucknow and the place was quite congested. When we entered Bara Imambara, the entrance to this historical monument was amazing. I whispered to myself " what an architecture!". We started clicking photos and booked two tickets to explore the inside of Bara Imambara. Before entering the Imambara you have take off you shoes but you can carry your bag. One thing is compulsory, you have to take one guide with you. They will cover inside the Bara Imambara, Bhul Bhulaiya, Bawli and also tell you the history of the place.
We had a group of 15 enthusiast people and the guide was really awesome. firstly the guide gave a tour of the halls of the Bara Imambara, Persian Hall, China Hall and Indian Hall. He also showed us the window points where the archers use to guard the place. He also briefed about the models of Masjids which were kept in the hall and the history behind them.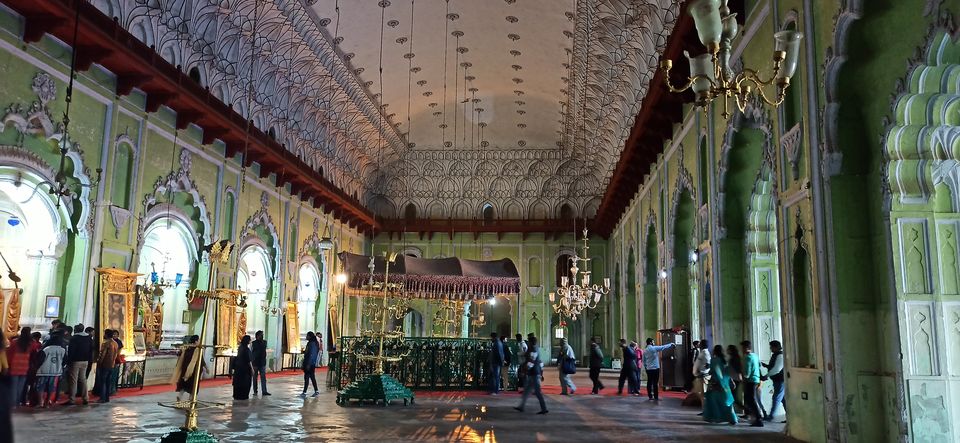 After that we were headed to Bhool Bhulaiya which was the most exciting part and yes it was really a b-h-o-o-l b-h-u-l-a-i-y-a. There are multiple entry and exit points which makes it very difficult to find the right way (without a guide). There are 1000 passages and 498 identical doorways. When you walk through these passages and frequent doorways, you can see those large hall. This monument was build with amazing engineering techniques. An exciting fact about this bhool bhulaiya was that you could hear sound from other end of the passage precisely, and it was demonstrated by our guide as well.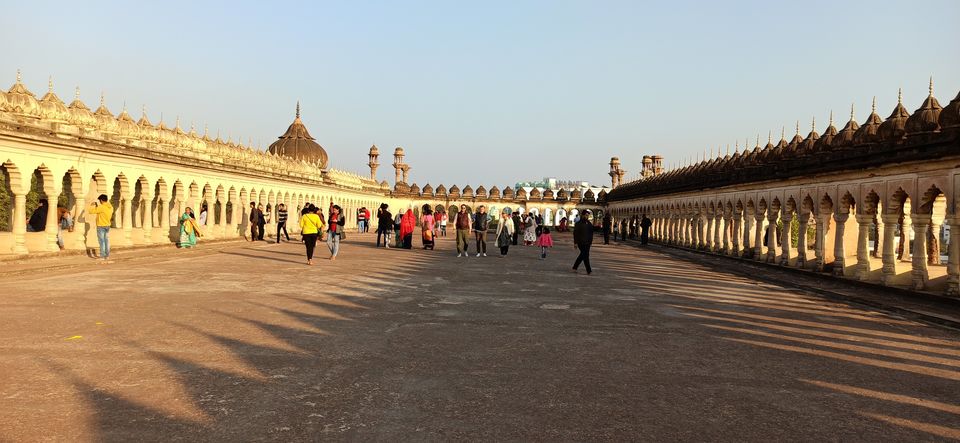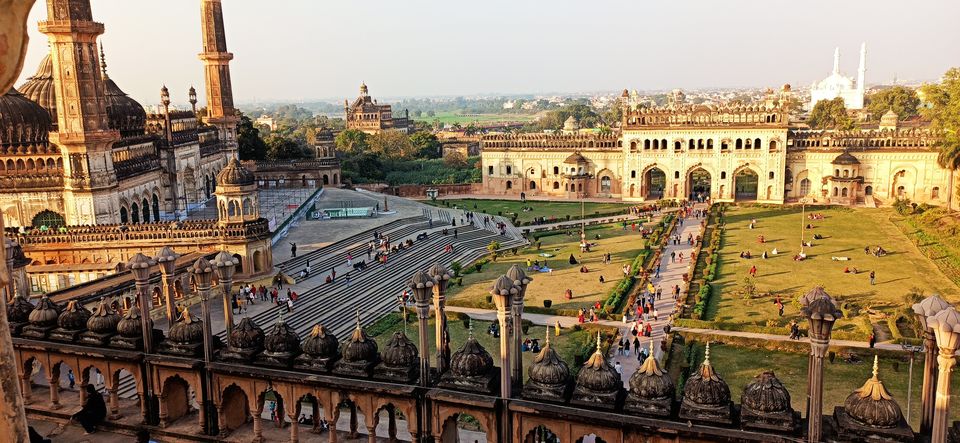 Next was five storied building, Bawli, connected to River Gomti. It served as a water reservoir for the Nawabs, as well as a very strategic building. An important fact about Bawli was that, the guards could see people entering the building through their reflections on the water of the well. There is a belief that a big treasure is hidden in some secret passage in the well.
Bara Imambara Built by: Nawab Asaf-Ud-Daula
Address: Machchhai Bhavan, Lucknow
Entry and Exit Timing: 6 am to 5 pm.
Entry Fee: 100 rupees
Rumi Darwaza
It is majestic, standing in the middle of the road, beautifully constructed at the time of Nawab Asaf-Ud-Daula. A big gate beautiful by both sides, situated in between Bara Imambara and Chota Imambara. Lots of bollywood movies are shot here. Rumi Darwaza is a gate on the road connecting the Imamabaras hence there is no entry fee or timing.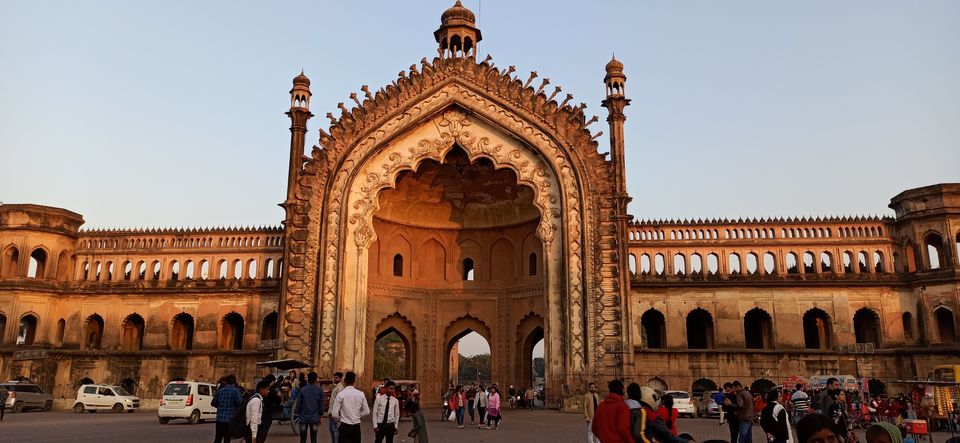 Chota Imambara & Clock Tower
Our next and destination of the day was Chota Imambara and clock tower. Actually you can see the Clock Tower to your right hand side while going to Chota Imambara. The small shrine or Chota Imambara also called Hussainabad Imambara, built by Muhammad Ali Shah in the year of 1838. It is beautifully constructed by white dome. It was the last resting place of Nawabs. This Shrine is a graves of the Nawab and his family members.
You can enter Chota Imambara by showing same ticket of Bara Imambara.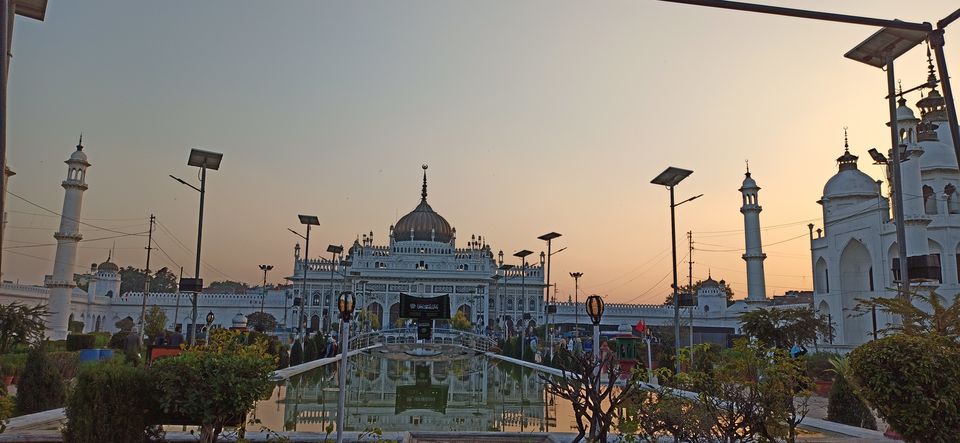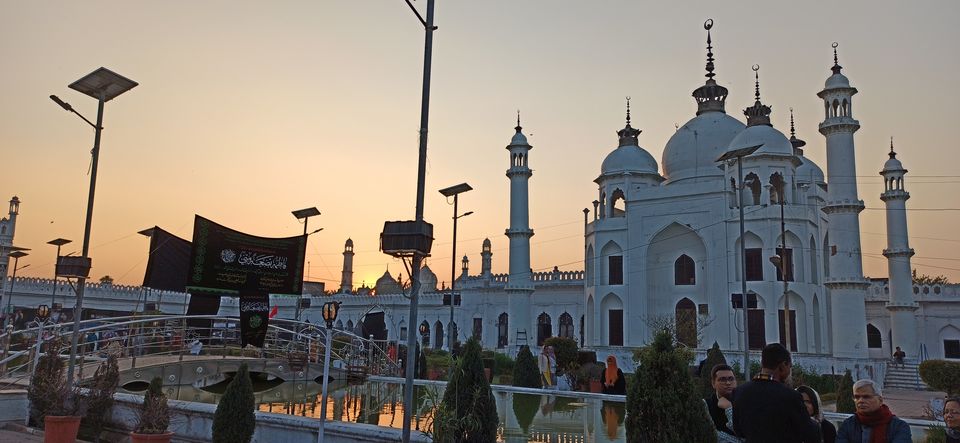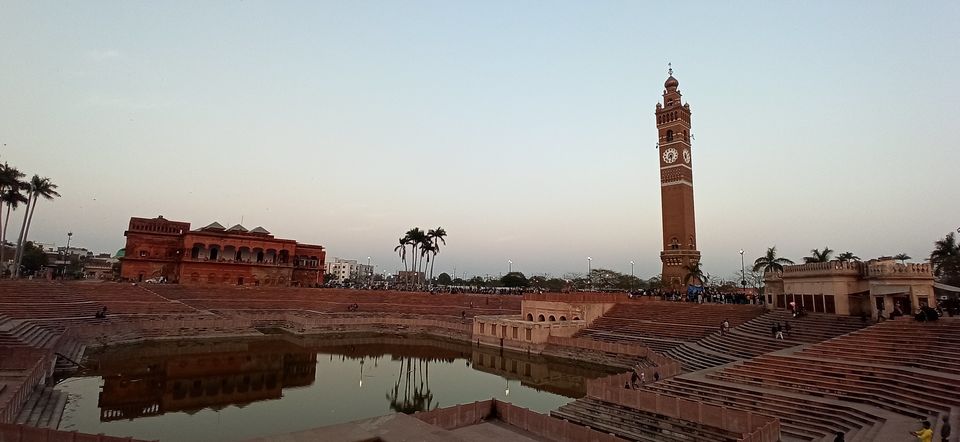 The clock tower or The Ghanta Ghar is situated between Rumi Darwaza and Chota Imambara. There is nothing much to see here.
British Residency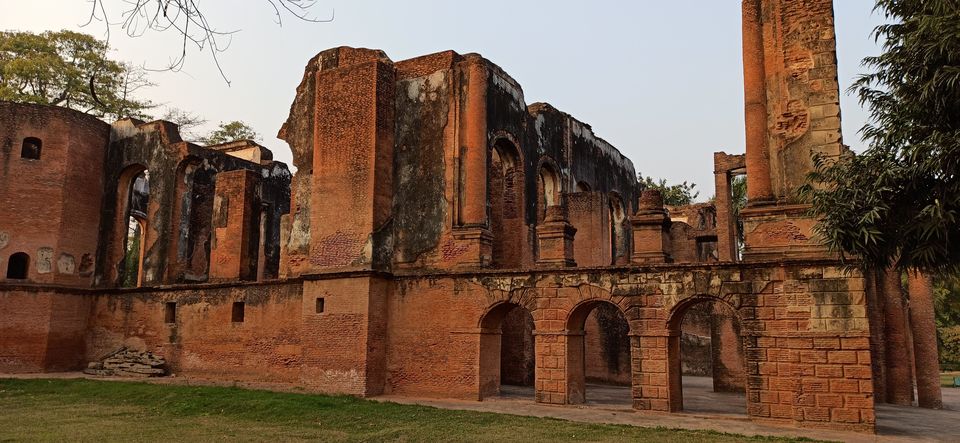 One of the biggest landmarks of Lucknow, and a very important one to be remembered in Indian History. Please read the history behind this majestic place before visiting. This place is basically in ruinous state after the tales of 1857. Requires lot of walking. There is a museum inside the campus which remains closed on Fridays.
After visiting British Residency, we went to Chowk, which is a marketplace known for "Chikan" embroidery works.
On the way home we spent some time at Hazratganj for some snacks. The whole place looks lot like Park street in Kolkata. If you are from Kolkata or ever visited Kolkata, you can relate this.
Lucknow is famous for Non vegetarian dishes especially chicken kababs or the famous "Tunde Kabab". Unfortunately we missed it.