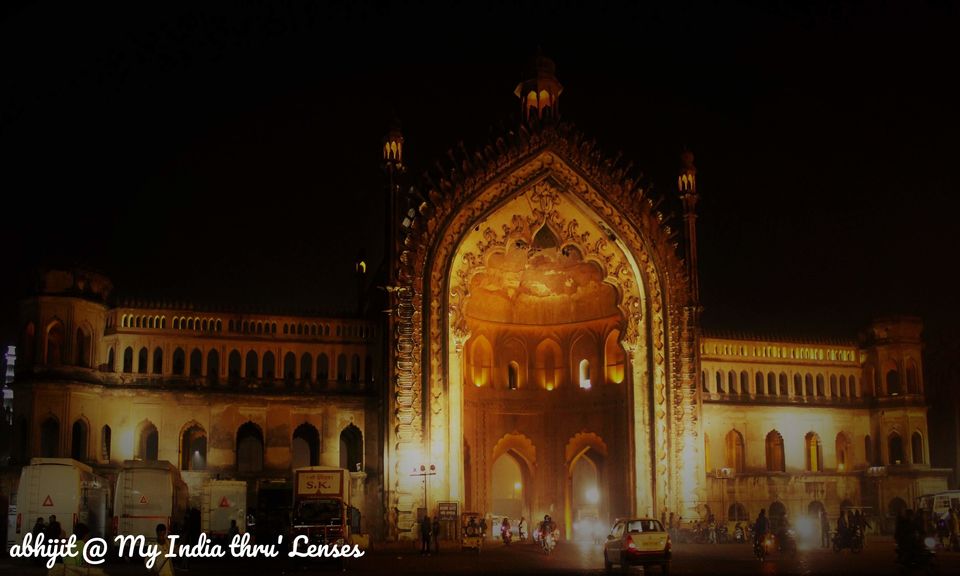 Lucknow, the capital of the state of Uttar Pradesh, is famous for classic monuments of Islamic and British periods, charming bazaars, crowded streets and delicious cuisines. Above all, the city possesses a remarkable history. Lucknow rose to its prominence in the mid-18th century when it became the capital of province of Awadh (Oudh) in colonial India.
Present-day Lucknow is divided into old Lucknow and new Lucknow. While new Lucknow is a well-planned modern city, the history remains with old Lucknow, where even now you can feel its faded grandiosity. Two full days are enough to see all the places of Lucknow, however, if you want to have a feel of the city you should have at least 3 days in hand.
I am providing our itinerary below, which you may use as a suggestion: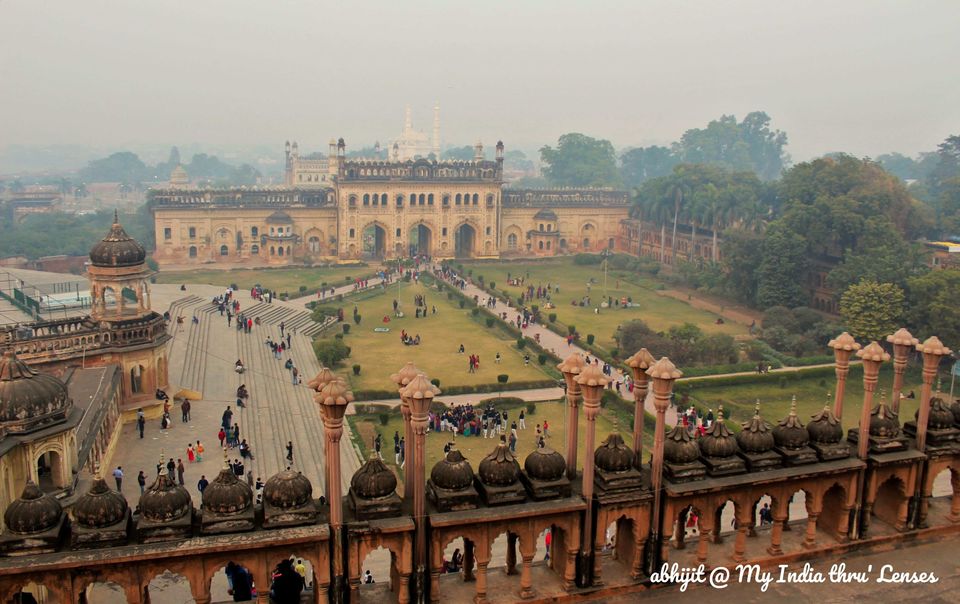 We arrived at Lucknow Airport and checked in at our Hotel by 2 pm. Post lunch we visited the entire Bara Imambara Complex, which comprises two levels of entrances, a few lawns, the Asifi Mosque, the Shahi Baoli and the Main Imambara Building. The most wonderful part of the Bara Imambara building is the Bhool Bhulaiya - a network of several interconnected passages with around thousand similar looking doors creating a labyrinth. All these structures have fascinating stories behind them and you can read them in the travelogue- Constantinople of India: Exploring the Historical City of Lucknow.
We also tasted Galouti Kabab from Tunday Kababi in our dinner. This melt-in-mouth delicacy of Lucknow has a fascinating history attached to it. Read the story- Galouti Kabab: The Melt-in-mouth Delicacy of Lucknow.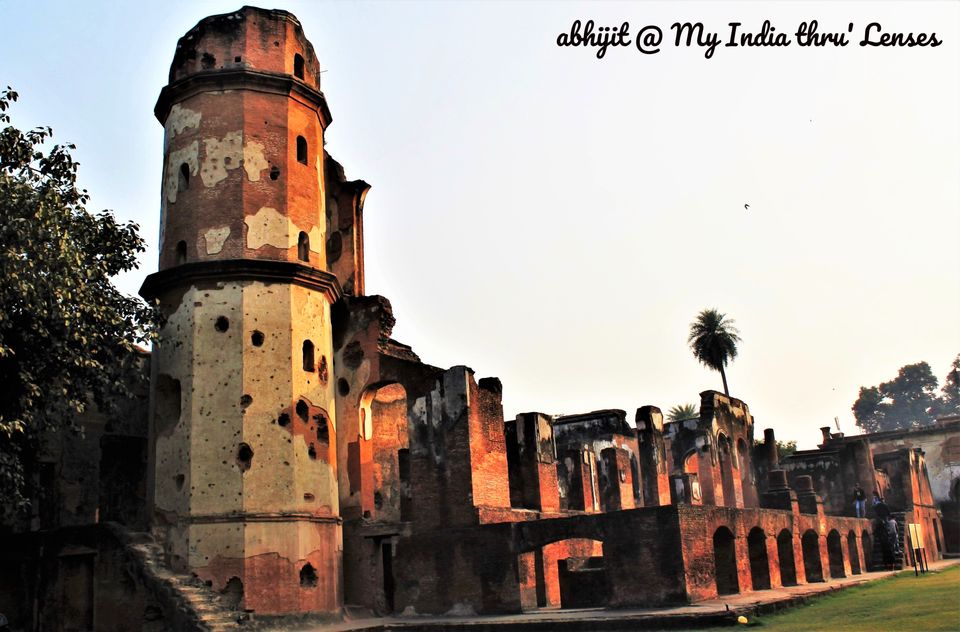 In the morning Day 2, we visited Chhota Imambara followed by Picture Gallery, Satkhanda, Clock Tower and Rumi Darwaza. All these are close to each other and can be completed in approx 5 hours. We chose to walk through the busy streets of the City. You can hire an Auto if you are uncomfortable walking.
In the second half we visited the British Residency. It is the silent witness of the Sepoy Mutiny or India's First War of Independence in 1857. Learn about British Residency History- The British Residency & Siege of Lucknow: A Photo Essay.
While returning, we also did some shopping from the local shops.
On Day 3 we planned for a day trip to Ayodhya, which is 130 kms from Lucknow. We started from our hotel at 10.30 am hiring a cab from our hotel in Lucknow. Due to the foggy weather, it took us around 3.5 hrs and we reached Ayodhya by 2.00 pm. Ayodhya is an auspicious land to the Hindus as it's considered the birth place of Lord Rama. It took us around 2 hours to visit the shrine, the temples and other spots. The disputed site is full of security where photography is not allowed. There are multiple restaurants on the way to Ayodhya, where you can have your lunch.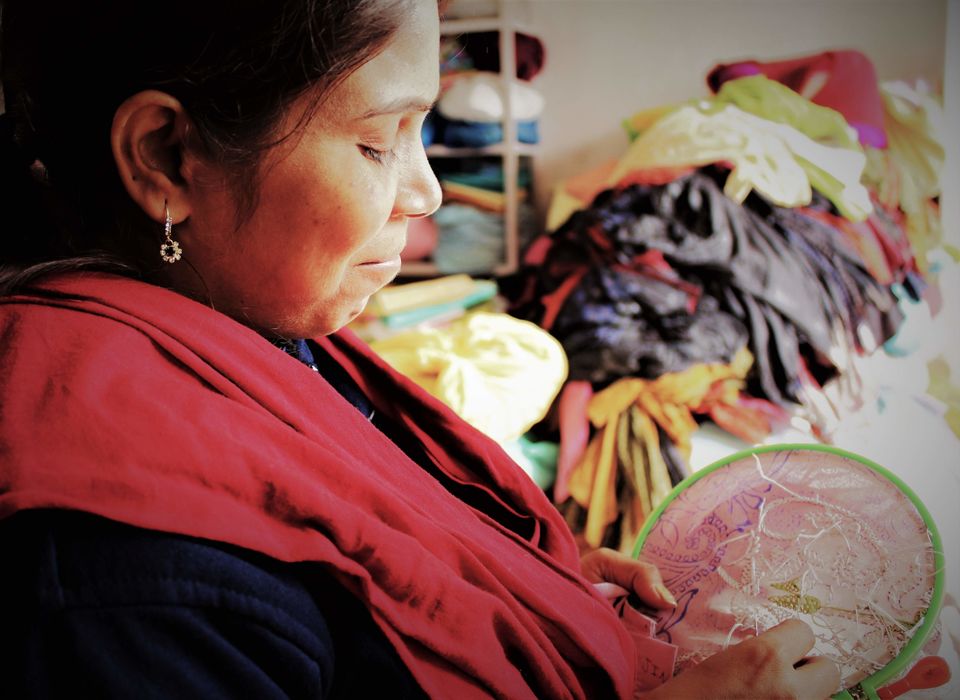 On Day 4 we went to Lucknow zoo followed by some Chikan studios to have some more shopping. Chikan is a traditional embroidery work that has now become a world-famous textile decoration style. We left Lucknow by evening flight.
I am providing some useful information for the tourists below-