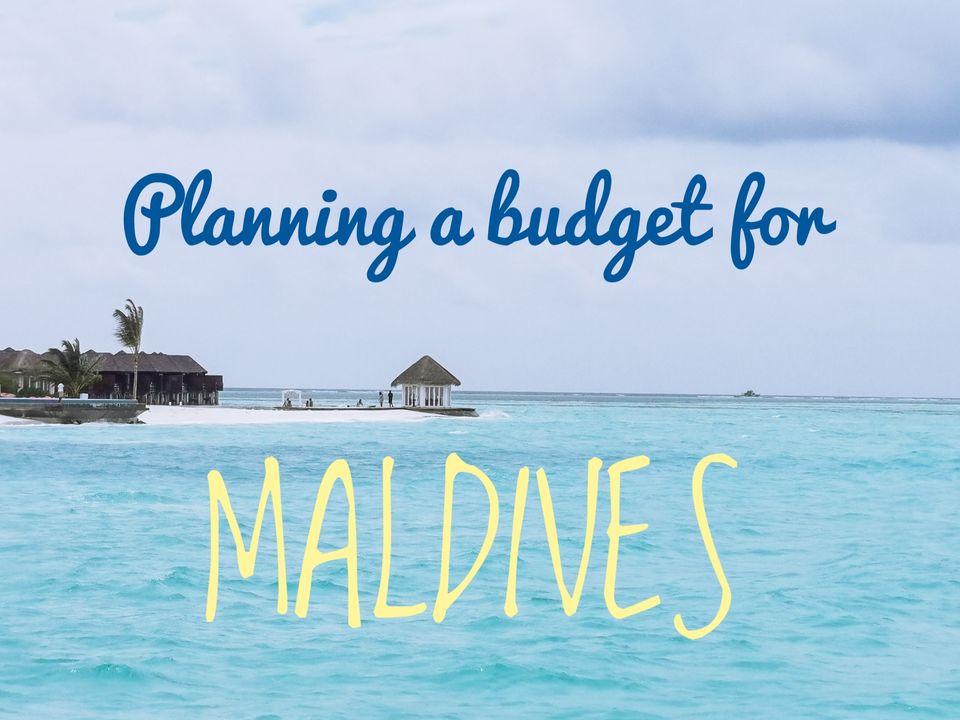 The tiny clusters of the islands in the Indian ocean have always fascinated every type of travellers from across the world. The mesmerizing beauty of the crystal clear waters and velvety beaches, the coral-rich sea life, the ultra-luxurious resort islands has always forced us to ask ourselves "how much do we need to roam freely in these paradise islands"?
The Maldives always has the reputation of being one of the most expensive destinations. The average night cost can stretch to hundreds of dollars. It is true to some extent, but not entirely.

Over the past few years, the Maldives has evolved to become more affordable for all travellers including occasional backpackers. With tourism gaining more importance, there are now plenty of stay options to choose from. And being one of the neighbouring countries to India, flight charges have always been as good as domestic fares making it easier to reach there.
There are a few simple points to consider for planning a budget for the Maldives. Try booking flights and accommodation well in advance. Stay in any of the islands in central atoll/closer to Male to cut down on airport transfer fee. The far the island is from the airport, the higher the price is for transfer. Use the local water taxis/ferries to commute to preferred island nearby within the atoll. Choose a combination of guesthouses/resort. The first few days you can spend in a guesthouse or hotels for a lesser price. For the last one or two days, you can stay in a good island resort enjoying all the amenities/facilities.
To give you an idea of how to plan a budget trip, here is some info that may be useful.
Things to consider while planning a budget trip to the Maldives
- There are plenty of affordable good quality guesthouses across local islands that will provide a clean, airy, spacious room with free breakfast and basic amenities like air conditioning, hot shower, toiletries, water bottles, Wi-Fi. All these for a price anywhere between 30 - 60 USD a night (or between 2000 to 4500 INR). Some of these guesthouses are just a stone's throw away from the beach. You will enjoy the surreal view of the palm tree-lined beaches, feel the ocean breeze, create your moments with salty air and sun-kissed hair. Some of the local islands for low price guesthouses are Hulhumale, Maafushi, Guraidhoo, Dhigurah, Thoddoo or Eydhafushi
- The easiest way to find affordable accommodation in the Maldives is through Make my Trip or Agoda.com. Both these site shows best prices. Especially, make my trip offers some amazing deals for international hotel booking. Booking.com is another site to check. When you search for hotels/bed and breakfast guesthouses for your travel dates, make sure to sort the prices from lowest to highest. Check the average customer reviews, airport transfer fee, all tax information, facilities, room amenities, beach access, etc. before finalizing one. Additionally, compare the prices of different websites for your preferred hotel/resort to avail the best discount
Another way to find some beautiful guesthouses are through Airbnb. You can find private rooms in a host's house for 30 USD and above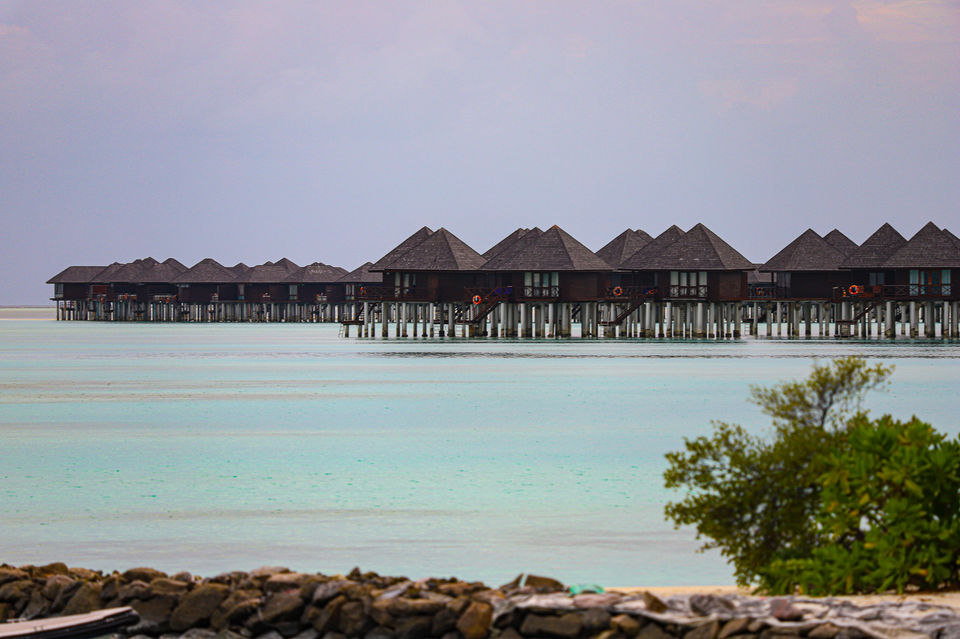 - If you wish to stay in some resorts, then look for resorts that are located close to Male and can be reached at the lowest possible transfer fee. More details on stays in the next section. (Read our blog here to know what type of accommodation options are available in the Maldives)
- Another option to enjoy the world-class facilities of a luxury island resort at a quarter of its actual price is a resort day tour. With a resort tour, you need not book any stay with the resort, which anyway might cost hundreds of dollars based on its class. Rather for a small fee (around 70 - 150 USD) you can visit one of the exclusive posh resorts and enjoy all that it has to offer - swimming pools, bars, delicious food at restaurants, amazing views of the ocean and beaches, view of the water bungalows and other unique amenities. This will help you save a lot. There are tour companies that arrange this kind of resort day trips. Some even include lunch besides return speedboat transfer, entrance fees.
Here are a few links to tour operators for booking resort trip in your budget
https://activities.marriott.com/search?maxPrice=150&page=0&query=maldives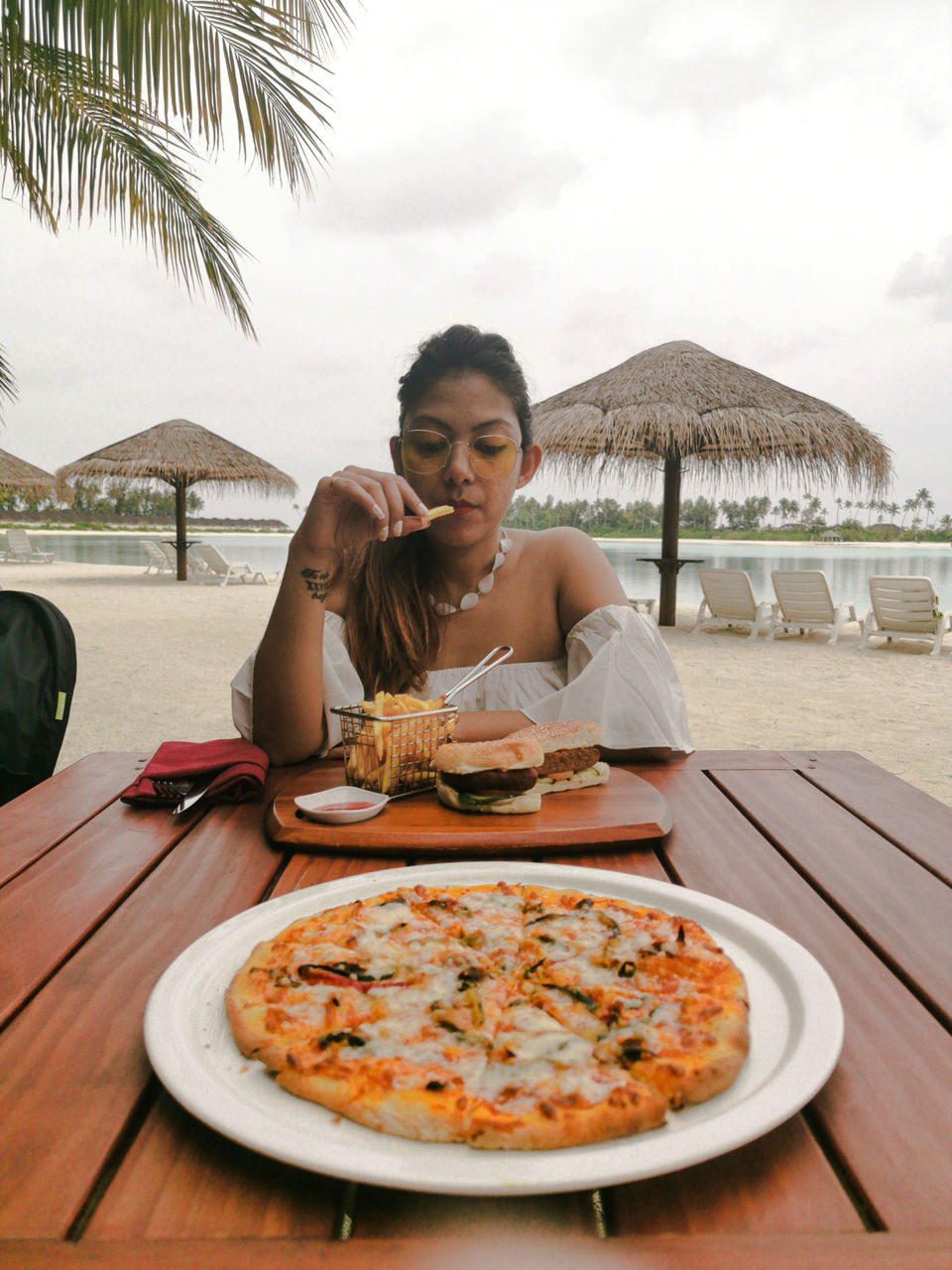 - Food is expensive in island resorts especially for 3 - star and above category. Breakfast can be anywhere between 20 to 50 USD if not included in the package. Whereas, Lunch and Dinner can cost 35 to 80 USD for each buffet-style meal. Even a single A-La-Carte dish will cost 15 USD minimum. Pack some ready to eat food to manage a few meals. In Male, you can find a few inexpensive local cafes/restaurants in your vicinity.
For our first three nights in the Deluxe room, we booked a breakfast only package. Whereas, for the last night in the overwater villa we booked a Full board. What we realized that the price charged in these meal-inclusive stay plans add a lot to your overall expenses as compared to when you choose to have a meal in an A-la-carte restaurant.
For example; in Sun Siyam a lunch buffet costs 55 USD and a dinner buffet at 65 USD per person. So, two meals a day would cost 230 USD for the two of us. This same amount of USD 230 was added extra in our last day full board plan increasing the budget from 400 USD a night to 630 USD.
As opposed to it, on the days when we chose to eat in the a-la-carte restaurant, we could grab something like a pizza and burger at 18 USD each and fill both our tummies for just 36 USD. So, we tried several a-la-carte meals during the first 3 days and saved quite a few bucks that we could spend on drinks. On the other days we simply managed with some ready to eat meals.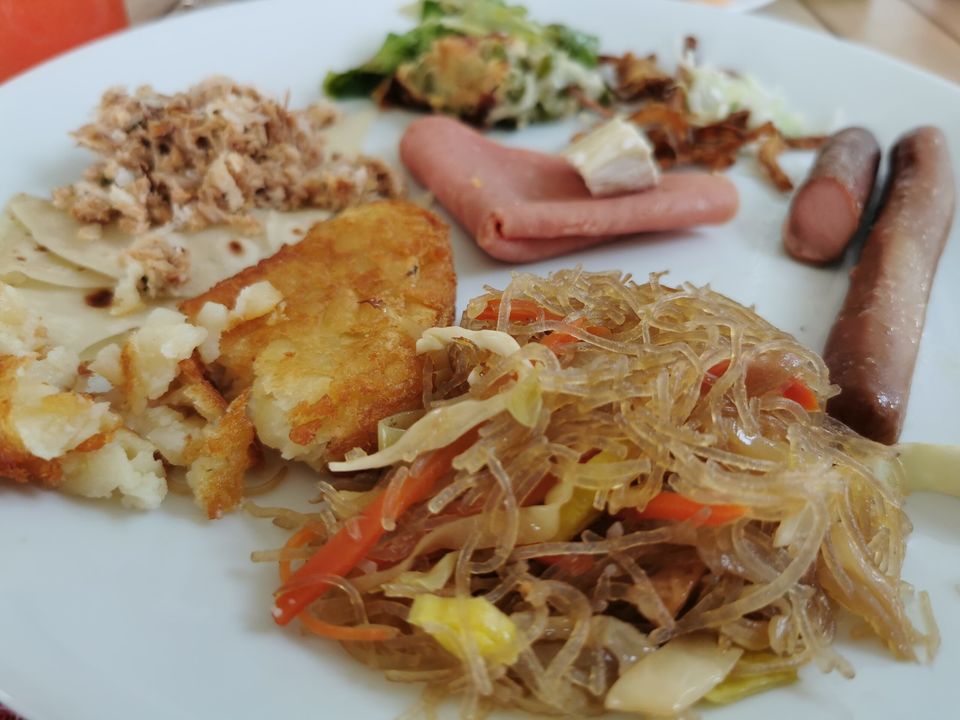 Whereas if you stay in local islands (such as Maafushi, Fulidhoo, or Male), especially in guesthouses then a meal would cost much cheaper. Around USD 5-10. Most of the guesthouses serve free breakfast that is heavy enough to make you last through the dinner. In between, you can have some snacks. In smaller islands, the options of eateries might be less. But on the bigger islands, there are plenty of choices to find - from fish curry and rice to chicken, veg curries, sandwiches, noodles, etc.
- Tours/Excursions/Adventure water sports can add up extra in your budget. Scuba diving costs can start from 80 USD which includes the boat trip and the equipment cost. Some of the other activities - Jet skiing can from 70 USD, Parasailing from 80 USD, Surfing from 120 USD, Water skiing from 75 USD. These prices are not fixed and can be higher based on the resort or tour operator. However, snorkelling is one of the most famous water activities which can be done free of cost by renting gears from the resort or for a charge of 3-5 USD.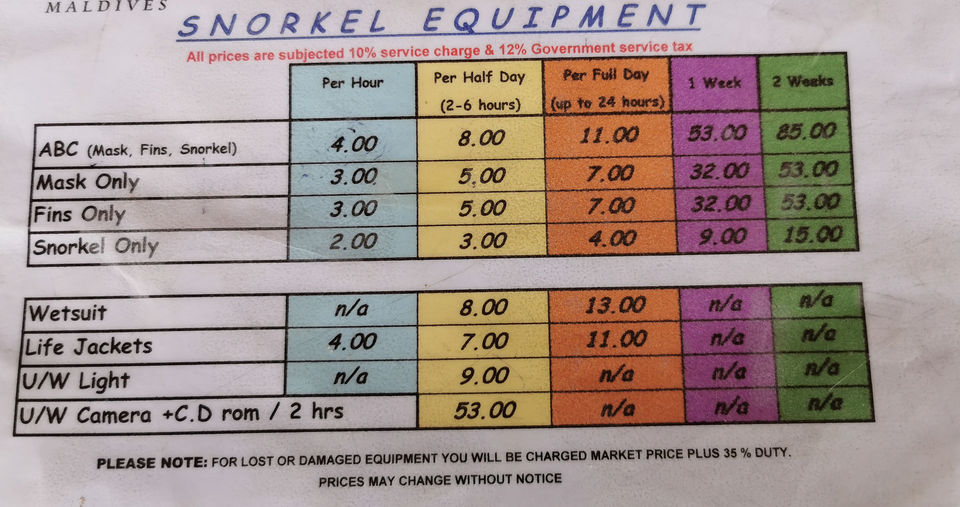 The day tours/cruises/safaris from the resorts usually start from 40-50 USD.
- Another way to reduce the prices for a trip is to travel during the offseason. For the Maldives, November to April is the season. During the offseason, the prices of resorts drop significantly by 30-40%. For instance, the per night cost of Fihalhohi Island Resort during March 2021 shows 240 USD. The same if booked during some dates in April 2021, drops to 100 USD per night. So always compare the accommodation price for different dates or weeks and even months.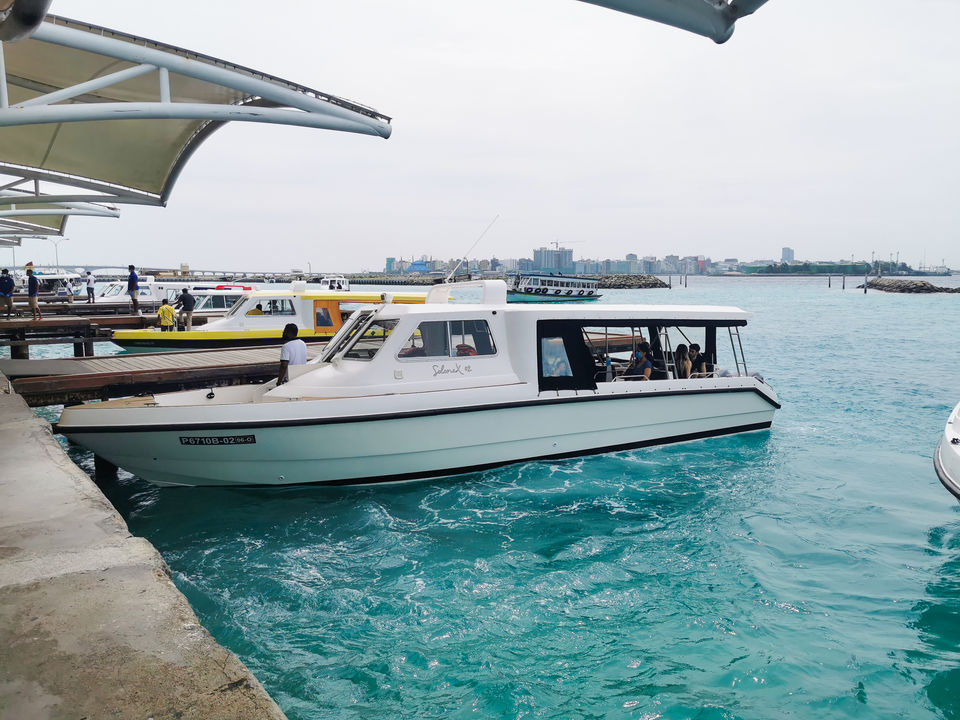 - Avoid staying in far atolls as Seaplane or Speedboat transfers are too high. If you are staying in islands near to Male then travelling using the local ferries costs very less 5 - 30 USD.
- Lastly, for everything, there might be an extra 12% hotel tax + 10% service charge that won't be mentioned in the showcased price list. Besides all these, there is a 6 USD green tax that is levied per person per day. So, check all your prices and conditions carefully to see tax inclusions/exclusions when you plan your overall budget.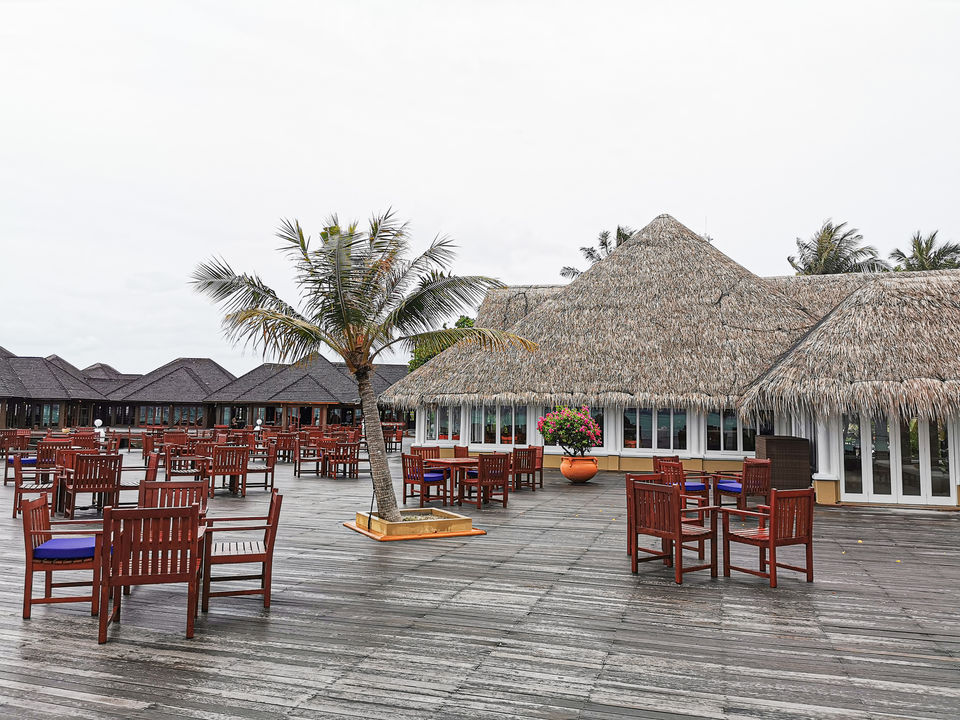 Some Budget Resorts in terms of Transfer and Room Price
If you are on a tight budget but want to experience the comfort of a resort for a day or two then here are some suggestions that are well known and comparatively have less transfer fees* and the stay cost is also on the lower end.
Malahini Kuda Bandos Resort - 85 USD airport transfer. Stay starts from 108 USD per night for half board plan
Biyadhoo Island Resort - 185 USD airport transfer. Stay from 127 USD for an all-inclusive plan
Meeru Island Resort -195 USD airport transfer. Stay from 260 USD for an all-inclusive plan
Embudu Village resorts - 78 USD airport transfer. Stay from 145 USD for half board plan
Holiday Inn Resort Kandooma Maldives - 150 USD airport transfer. Stay from 228 USD for breakfast only plan
Eriyadu Island Resort - 165 USD airport transfer. Stay from 155 USD for breakfast only plan
Paradise Island Resort & Spa - 120 USD airport transfer. Stay from 130 USD, for a room-only plan, no meal included.
Bandos Maldives - 94 USD airport transfer. Stay 170 USD for the bed & breakfast plan.
Fun Island Resort - 129 USD airport transfer. Stay from 110 USD for the breakfast plan.
Fihalhohi Island Resort - 150 USD airport transfer. Stay starts at 240 USD for breakfast plan.
Note: Most resort charges 300 USD to 600 USD for round transfer per person. The transfer is either through seaplane or speedboat. There are a couple of resorts such as the Sheraton Maldives Full Moon Resort & Spa where transfer is free but the basic accommodation charges starts from INR 20000 and above.
*All transfer rates mentioned are for round transfer per person inclusive of taxes. Children above 2 years of age and up to 11 years will be charged half transfer rate. For infants transfer is complimentary but taxes might be charged.
*Stay prices mentioned above are approximate final prices inclusive of all taxes per night for two people. These prices show up when searched for dates at least 1.5 months later or for off season dates.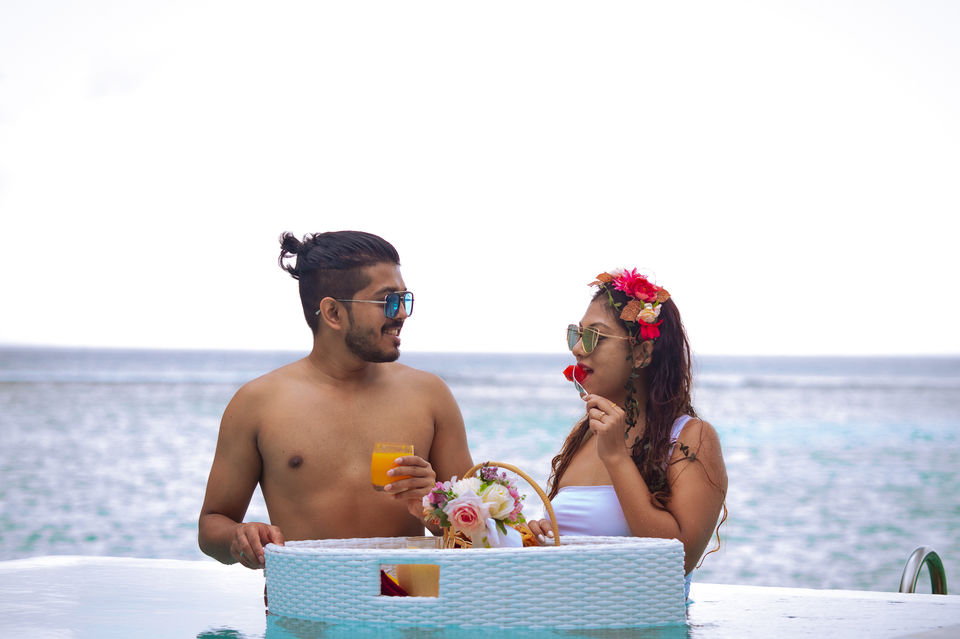 Did we manage to have a budget trip?
Unfortunately, not. We were not concerned this time about making a budget trip as our priorities were different. We were travelling after a year and with an infant. We were looking into several factors. This was our first trip with our infant son and we wanted to make it as relaxing as possible and hassle-free (Read our complete blog here on how to travel with an infant during a pandemic). Even though we did not book any excursions, we both wanted to treat ourselves to the luxury of an over-water pool villa. This had shot our budget overall. Although we loved the comfort of our deluxe villa and grand water pool villa.
We did not have a low-budget trip, like last year's South East Asia backpack trip across 4 countries. But we tried to save wherever we could save some bucks. Here is a layout of our overall expenditure on the Maldives trip.
Our Budget for 4 nights/5 days:
Flight - Round airfare from Bengaluru- INR 16032 per adult on Go Air. Though infant ticket is free, there are some taxes to be paid. Total expense for flight INR 36764 (USD 503)
Stay- We stayed at Sun Siyam Olhuveli for 4 nights. First 3 nights in deluxe beach room INR 17710 per night with all taxes under breakfast inclusive plan, total USD 727 (INR 53132). The last night in the Grand water villa with pool for USD 671 (INR 49042) and a full board meal plan. We felt it was overpriced for the service we received.
Transfers- One important mandate about staying in any of the island resorts in the Maldives is that they charge extra for transfers. There are 2 options to choose from, either seaplane or speed boat. We had a speedboat transfer for 210 USD per adult both ways plus 18 USD transfer tax for the baby. So total around USD 438/INR 32000 for the transfer.
Food and beverages - The prices for food and beverage were sky-high, as that is the case with most of the island resorts. A pizza cost USD 18 and a cocktail start at USD 16, so you can imagine how much you would pay for food in 4 days. Tip- we carried some ready to eat food products due to Gloriya's unreasonable midnight Indian food cravings. Our total food and beverages cost was 220 USD or INR 16060
Activities and water sports - There is an abundance of excursions and activities to be done in the Maldives. Scuba Diving, Snorkelling, Paragliding, Kayaking, Banana boat ride, Jetski, Surfing, Glass bottom boat ride, sightseeing of different islands, and many more ranging from 3 USD to 600USD per person. Read our blog here to know more about the things to do in the Maldives. We spent around 10 USD/INR 730 for snorkelling and bike rental
Last day Covid test -for 3 of us in the resort - 195 USD or INR 14234
Total expenses on our trip - INR 201962 or USD 2766
A sample budget itinerary for 2 PAX
When we say budget, we understand that it is not a standard expenditure that fits everyone. What is within budget for one might not be for another person. Everyone has different requirements and preferences. But based on monthlong in-depth research about 100+ islands and our own experience, we can say that you need not spend lakhs to make a memorable and enjoyable trip to the Maldives.
With proper planning and all the right information, you can make a successful trip to the Maldives like many other vacationers from across the world. Here is a sample budget within INR 70000 for two people in the Maldives for four nights.
Round trip flights for 2 from Bangalore - 28000
3 nights in South Male Atoll @ Kurumba Villa Boutique hotel with breakfast- 9200
Round transfer to the hotel - 3650
1 night in Deluxe room @ Malahini Kuda Bandos with All-inclusive - 10175
Round transfer to the hotel - 12418
Food for 3 days + Snorkelling trip + other excursions - 7000
You can further downsize these expenditures by choosing to stay in low budget but good rated hotels and going for activities/excursions of your interest rather than spending huge bucks on over-priced resorts.

If you found this post helpful then let us know through your comments.
Find all the necessary information regarding the Maldives trip here