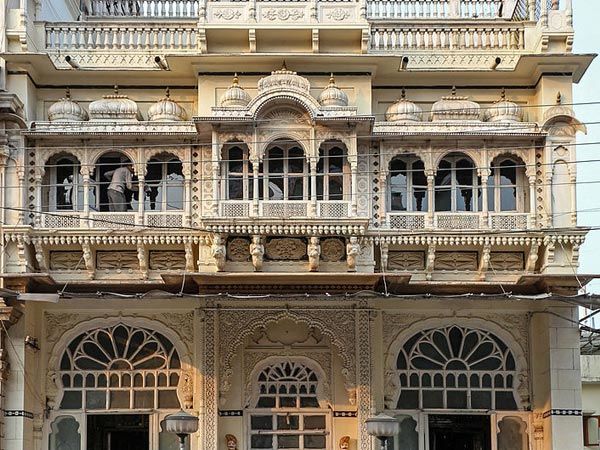 We reached Indore after visting Mandu(Please read my blog https://www.tripoto.com/trip/mumbai-to-mandu-trip-to-palace-city-5975ea5185e41 to know the story of my trip).
We reached Indore around 2 pm, it was November so not much warm.Did check-in at Shreemaya Hotel and took half n hour rest just to freshen up . We were in Indore just for the night as early morning we were leaving for Bhopal .Hence, had a very little time to explore Indore .So, we asked reception guy for the places to visit in this short time he gave the list as below:
We went to Chappan(56) Dukaan for Lunch by auto.
Chappan Dukaan
The city is definitely known for its street food specially at chhappan. If you are thinking chappan is one shop then let me correct you its a Lane where they have about 56 shops … hence the place is called chappan.
I ate lot of things like tikki,khamand,lassi ,momos etc. Further, not to miss is the namkeen (snacks) of Indore. I went to the namkeen shop and was amazed at the variety they had. Most famous of all is ratlam ki sev followed by mitha (sweet) mixture. I loved the lassan (garlic) and maggi masala mixture .Also they had different kinds of mathri. I really had some 10-12 kgs of namkeen while returning. My arms just gave up, but seeing the family relish all the namkeen was worth the effort.
After so much hogging we left for Kaanch Mandir.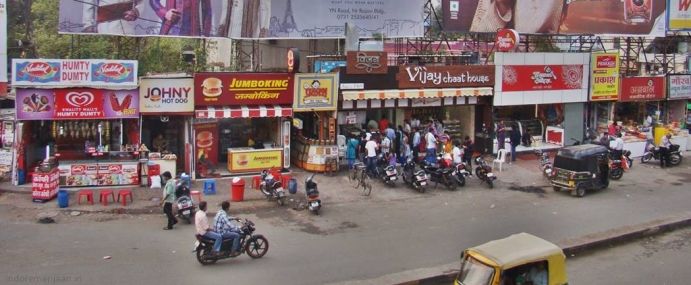 Kaanch Mandir:
We took cycle rickshaw for Kaanch Mandir and reached super busy market that rickshaw couldn't move further. So we walked down to Kaanch Mandir. Its in the middle of a busy market , a spot for complete peace and allure.The Kaanch Mandir is made up entirely of glass and mirrors. The walls, ceiling, floor, pillars and doors of this Jain temple are all made of glass. The idol of Lord Mahavira is there and decorated with multi-coloured glass beads. Beautiful glass lamps and chandeliers add to the charm of this unique temple. There are around 50 murals in the temple telling stories of Jainism, which are all made on glass too. This temple was surely made to dazzle onlookers by its brilliant beauty.Camera was not allowed inside , so couldn't capture the beauty from inside.
After this we headed towards Lalbagh Palace.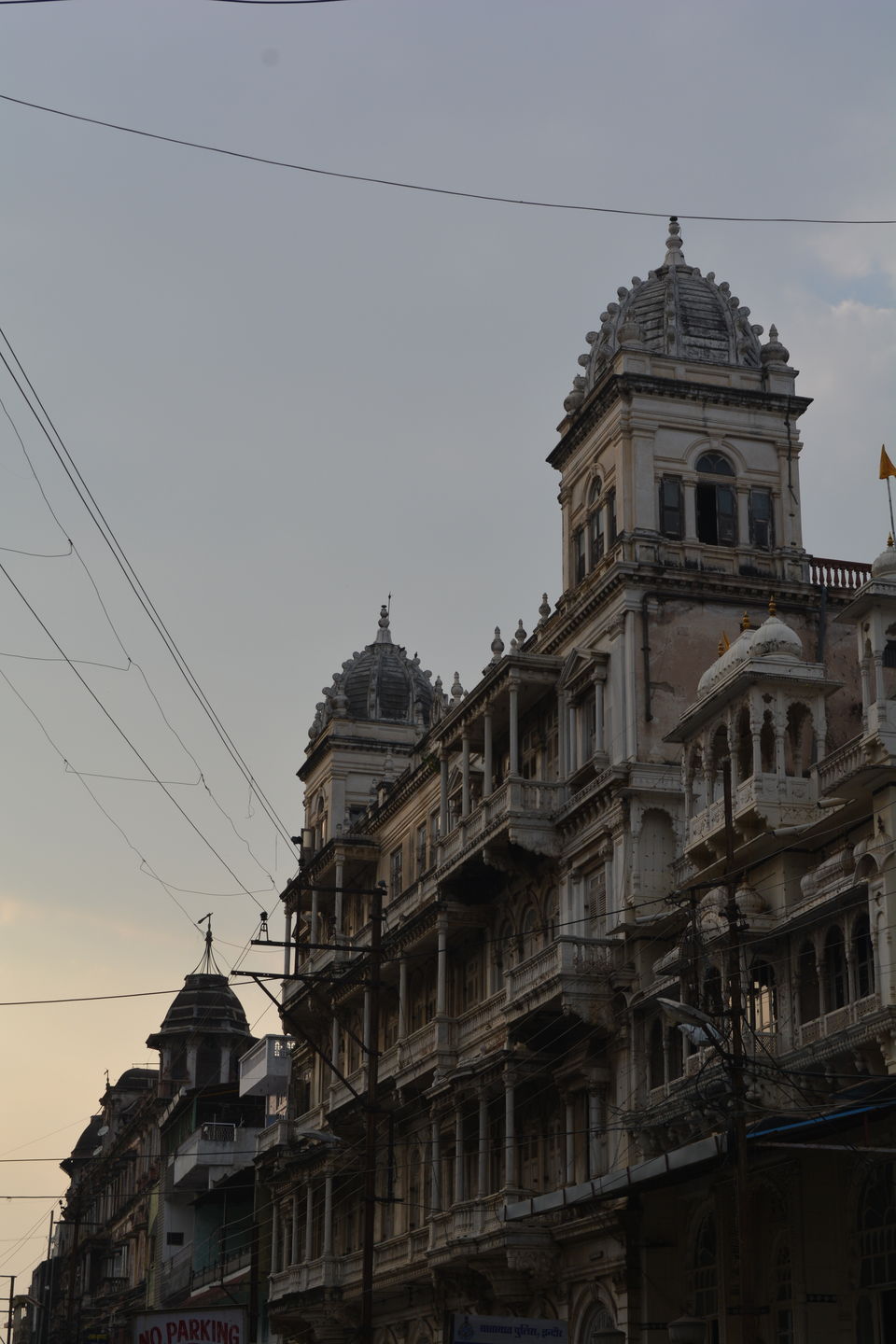 Lal bagh palace:
Lal Bagh Palace will let you feel the extent of royal grandeur the Holkar dynasty indulged in. The entrance hall has an impressive display of prehistoric artifacts. There is a coin collection too which will give you an insight to the Muslim era. There are sculptures and paintings of Greek and Latin mythological gods, goddesses and creatures. There are chandeliers, expensive drapes, and huge mirrors to enchant you even further. There are Persian carpets, flying nymphs and stuffed leopards and tigers to make you feel like you're walking through pages of a magical storybook. The grand royal ballroom adds to the allure, with springs to get that extra bounce in your step.
The Nehru Centre within the palace premises is a museum dedicated to science, technology and art, showing a facet of the modern world, amidst all the historic marvels.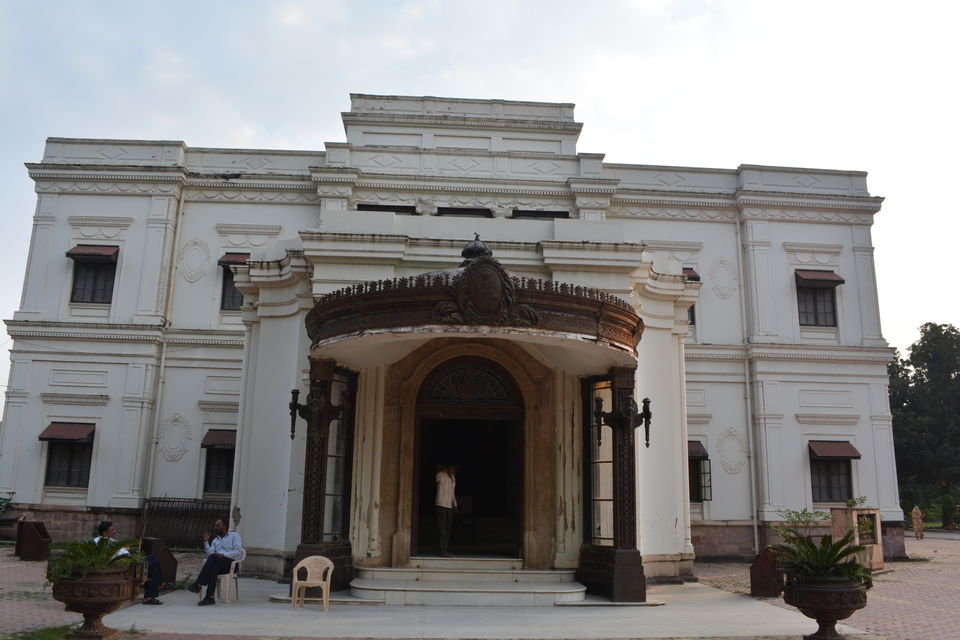 Then we reached back to hotel to take some rest and to get ready for the next destination Sarafa Bazaar. Before that we had Kesar Doodh: Hot milk with saffron and dry fruits from the streets of old markets like Chhawni ,is a local drink that warms up your body and blessing for cool nights in the month of November.
Must say if you want to enjoy in a city, travel in local transport. A private cab would have certainly sorted my trip but the auto ride was worth the effort.
Sarafa Bazaar:
We reached there around 10 pm .At the entrance you cant even figure out where is the market as all shops of sarafa bazzar get closed by 9 pm and eateries joints open after that .So the best time to visit the bazaar is after 9:30 pm. This bazaar is not for hygiene and non veg people as only vegetarian food available here and areas near the stalls are not clean.Too much crowded , this shows how much people love food. Seriously Indore is meant for Food Lovers ,a place where food is a religion, the shopkeeper don't serve food they love to people's smile when they have food.
We tried the famous Joshi Dahi vada, you wont believe me I got the last piece of Dahi Vada... Lucky Me !!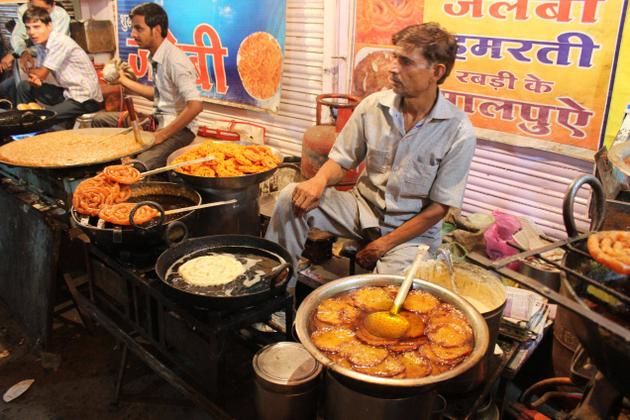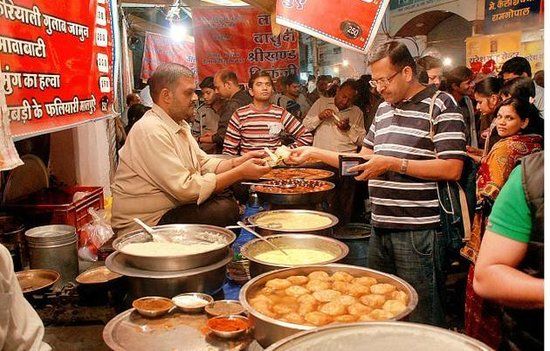 If you are in Indore do visit Sarafa Bazaar, but remember after 9:30 PM would be the correct time. Happy eating!!!
After hogging all possible items we left for hotel and dozed off.
In the Morning we left for Bhopal after having the famous breakfast i.e. combo of 'poha jalebi' for which the city is known. I had that too … poha tastes a lil different, jalebi was usual. But definitely the fact that I was having poha jalebi for breakfast in Indore gives me the kick in life.
Photo Courtesy: Catchsnap & Google
Visit us on : https://www.facebook.com/catchsnapbysonamsingh