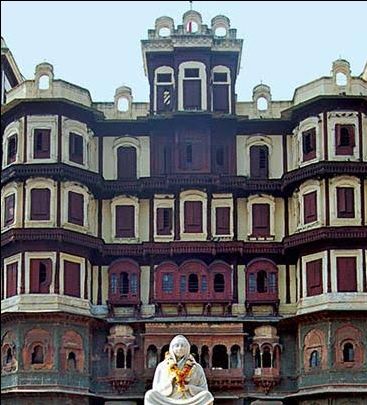 Indore, largest and beautiful city and for Madhya Pradesh, India. Being perched where it is, the city offer eclectic mix of rich culture of malwa and modern city life. No M.P. tourism is complete without visiting this city of food which make you come back every time you leave from here. So without further ado, here are some tips to help you make most of your 24 hours in Indore.
8:00 A. M. Start your day with a traditional Indori breakfast "poha jalebi". Your day will surely start on a high note with kachori, samosa, sev, shikanji, khopra Pattis and more you relish here.
9.00A.M. Head straight to the khajrana Ganesh Mandir most sacred pilgrimage of Indore. It is believed that all the wishes will be fulfilled after praying here.
10:30 A. M. Move to the Lal Bagh Palace. A modern architectural marvel and a must be on your itinerary. Being built in the time of British India the palace depicts perfectly the life of royals at that time. The garden surrounding the palace is a gem for photographers.
12:30 P. M. Next to the "Annapurna Temple". The temple with its unique stories and architecture will amaze you.
2:30 P. M. Stop at one of restaurants near Rajwada to savour a Indori type of lunch "Dal bafla".
3:30 P. M. The bazaar around the Rajwada spanning over 40 streets it home to thousands of shops and the perfect place to explore the malwa culture. Spend the next couple of hours shopping for souvenirs.
6: 30 P. M. Hit the food heaven of Indore. The pride of Indore 56 Dukan. It houses 56 shops of food. Each with its own speciality and get high on Johnny hot dog, vijay chat house chats khopra pattis, katori chat, Ghamandi lassi, Besan chakki and many more.
9:30 P. M. if you think it's a wrap then you are wrong Indore has just awaken. Now it's time for the night life in Indori style. Head straight to the Sarafa bazaar which turned Street food court at night giving the city it's own uniqueness. Enjoy the heavens the place has to offer. Butte ka kees, jalebi, Ratalu, Garadu, malpua, rabri, kulfi and not forget trying the most precious drink shikanji.
It must be pretty much clear why Indore is called City of Food!!!