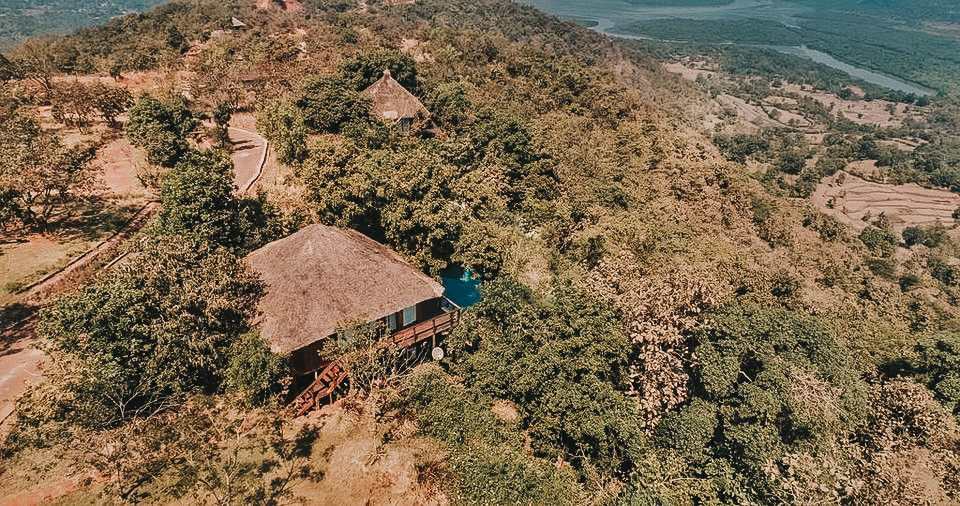 Forget about snoozing your alarm as you are going to wake up with the chirping of the birds. Not only this, the tree house also allow you to treat your eyes to the stunning views of nature. There are a few places that leave a lasting memory and the Forest Hills at Tala has been one for me. This place for some reason is not as known to people as it should be. Experience a perfect blend of thrill, excitement, serenity and much more by planning to stay in these tree houses. The property is about 3.5- 4 hours away from Mumbai which makes it perfect for a weekend gateway. It would be unwise to call it a hotel because it's a destination in itself.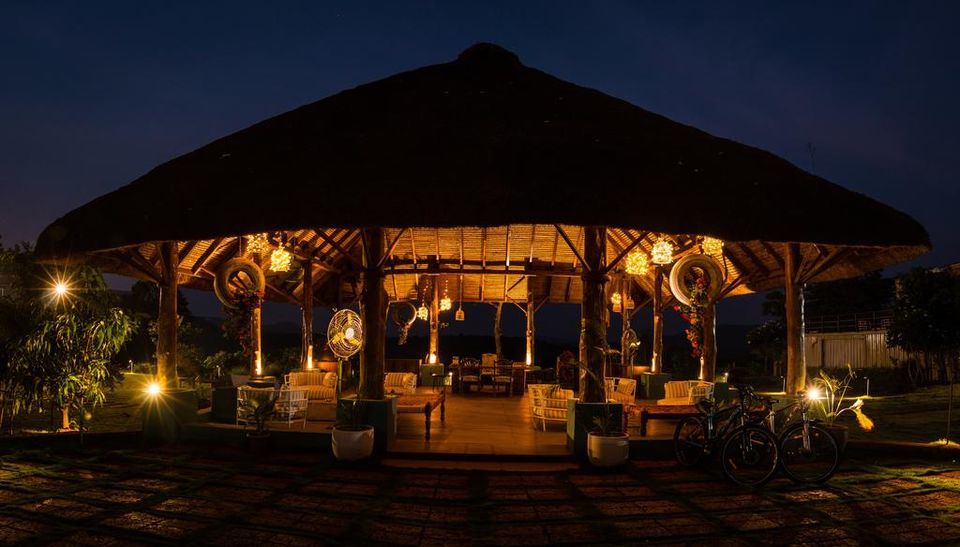 About Property
The property is spread on hill with 4 different levels with 9 villas in total. Each level has about 2-4 uniquely designed villas hence will suit a couple to 2 large families(2 couples + 4 kids).
Level 1 has 3 villas - 1) The blue butterfly (2 bedrooms with a living space for 4 adults & 2 children - 2000 sq.ft.) 2) the pink parrot (1 bedroom with a living space for 2 adults & 2 children - 1500 sq.ft.). And these all are container homes - literally created using shipping containers. Level 1 also has houses a reception area where they have alfresco group seating for an evening get-together.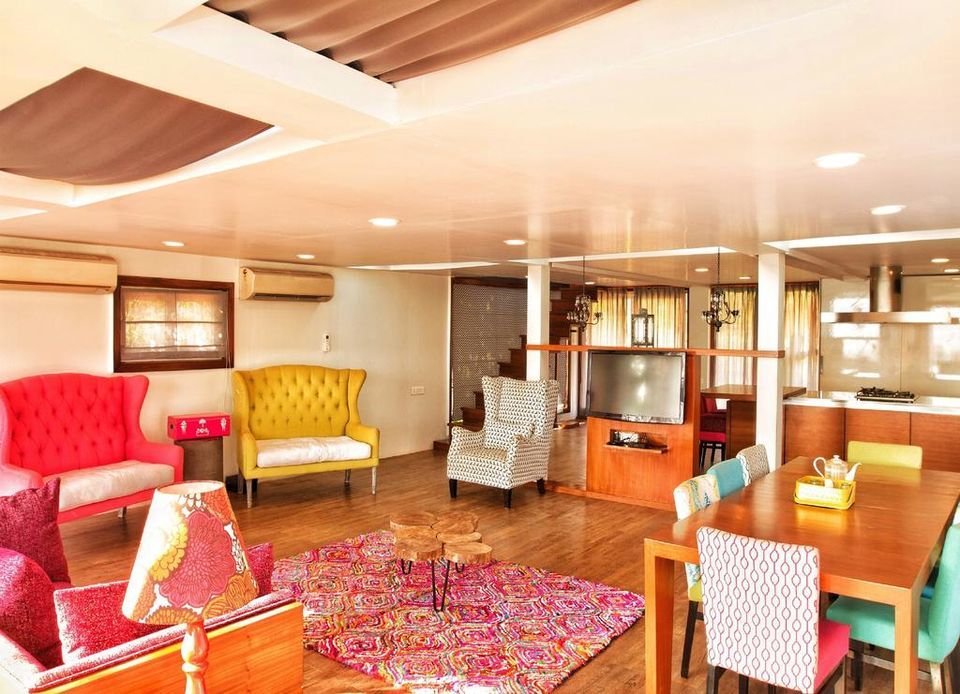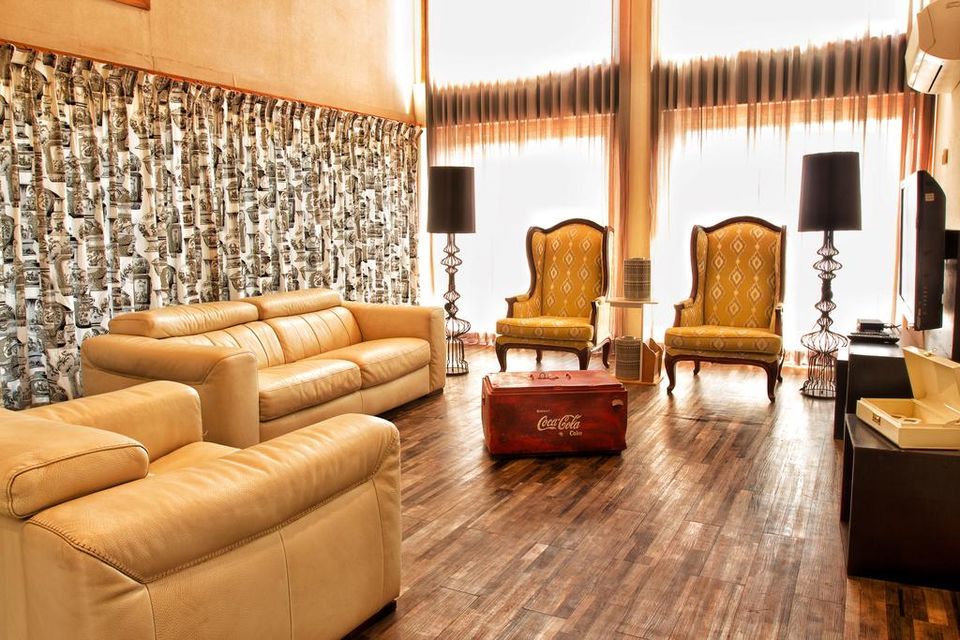 Level 2 has 1 villa - the woodpecker which is like a tent house. 1 BHK villa & is fit for a couple with 2 children . It has a deck with a valley view. Level 2 also has the common Infinity Pool & the Dining area where all meals are served. While staying on this level will give you immediate access to the pool and the restaurant it might get noisy and you might not have as much privacy as the other levels.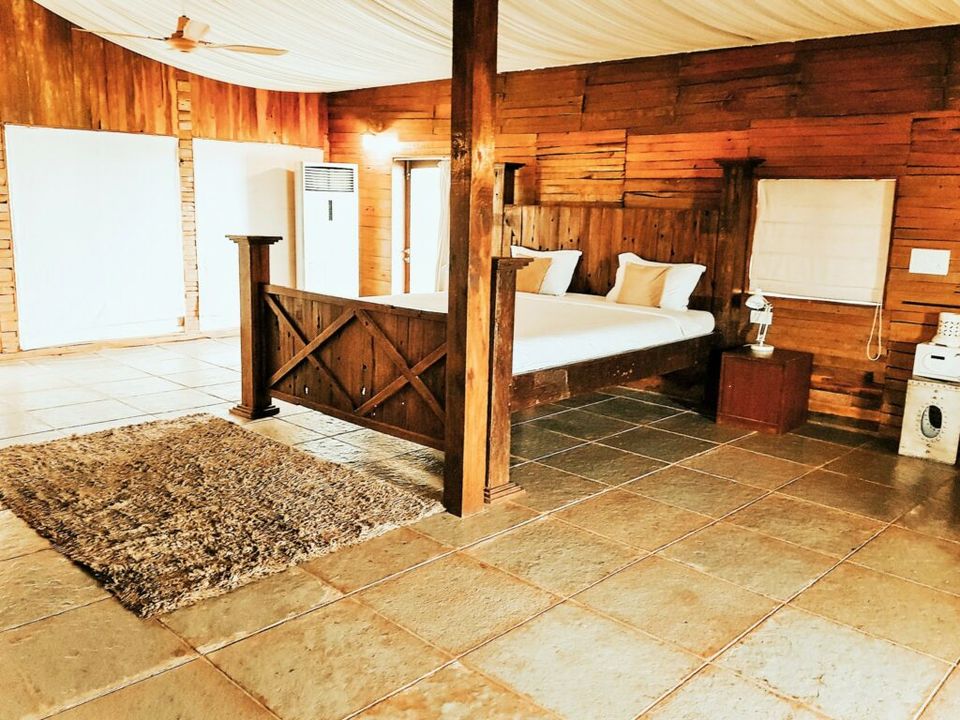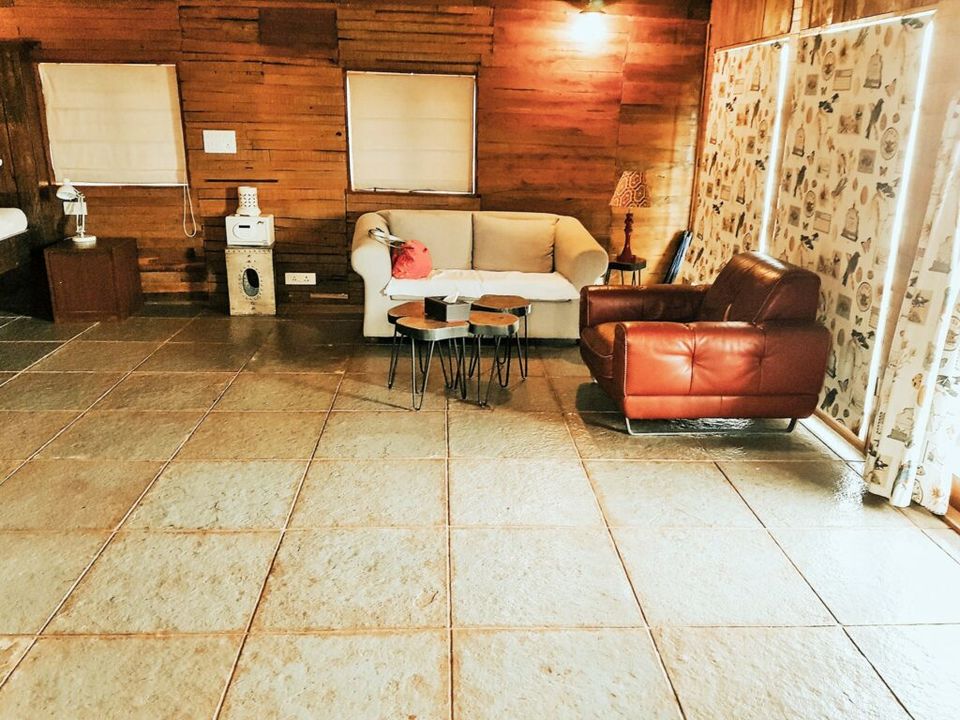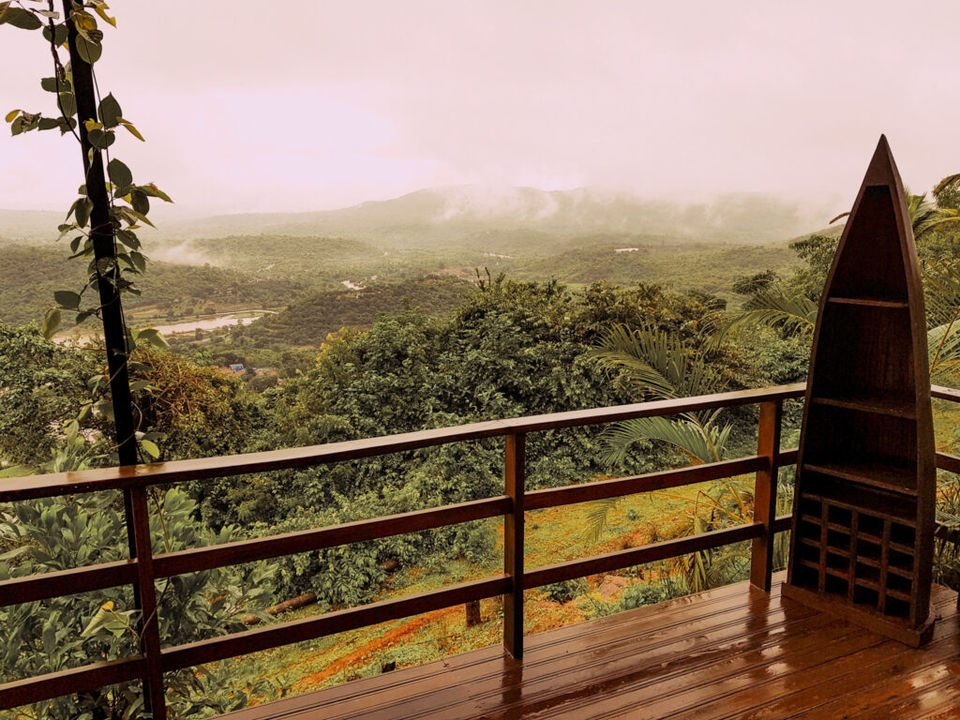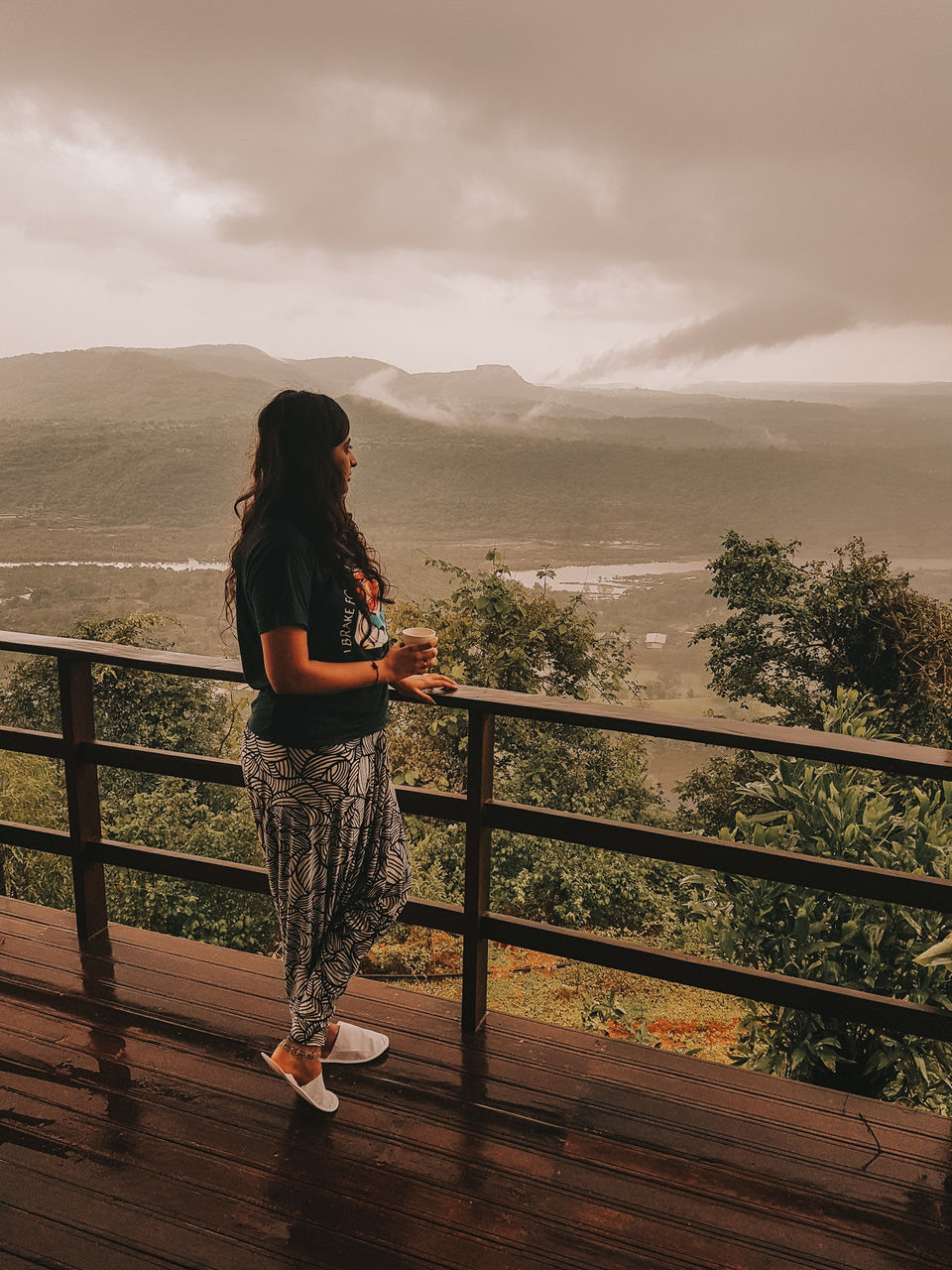 Level 3 also has just 1 villa - the camel cabin which is a 800 sqft. 1 BHK villa designed like a tent house but has a lot of private open garden space & a deck which looks over the valley. This place is perfect for a family of 4 (2 adults & 2 kids) as it has a trampoline and a TT table in the backyard. Also this villas is a lot more private then the woodpecker & kids will have ample space to play in the garden.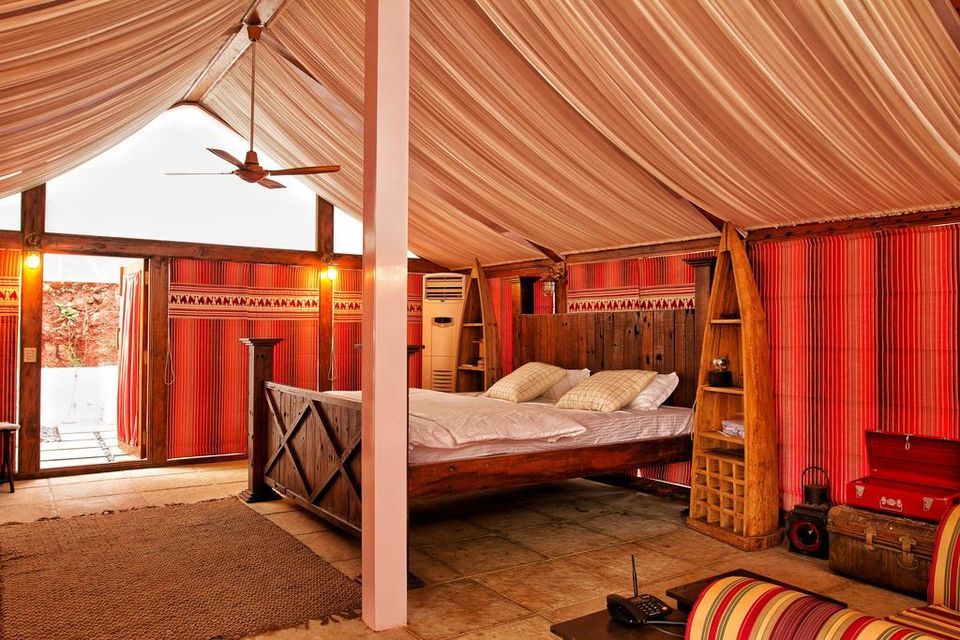 Level 4 is a lot larger than the others - it has 5 villas in total. The glass house is a villa enclosed by glass & wood with unobstructed and seamless views of the surroundings. It has 2 bedrooms with a living space for 4 adults & 2 children. This is the largest of the villas with 2000 sq.ft. space in total on 2 floors. Both floors have a large deck & the villa has a cute little double bed for kids made on the mezzanine floor just above the small kitchenette on floor 2. Level 4 also has 2 tree houses - the treehopper (1 bedroom 1200 sq.ft. space best suited for a couple) & the tree hugger (1 bedroom & a living space for a couple - 400 sq.ft.) Similarly Both tree houses have a deck overlooking the valley. This level also has 2 Mudhouses, best suited for a couple about 400 sq.ft. of space. The mudhouses are small but very well designed. The space utilization is outstanding & one doesn't feel cramped in it at all. Similarly, the bathrooms are as large as the bedrooms with quirky installations like the washbasin set on a unicycle and the antique table. They have a rain-shower as well (though there seems to be a water issue since the rainshower didn't seem to work properly and the force of the water was slow) .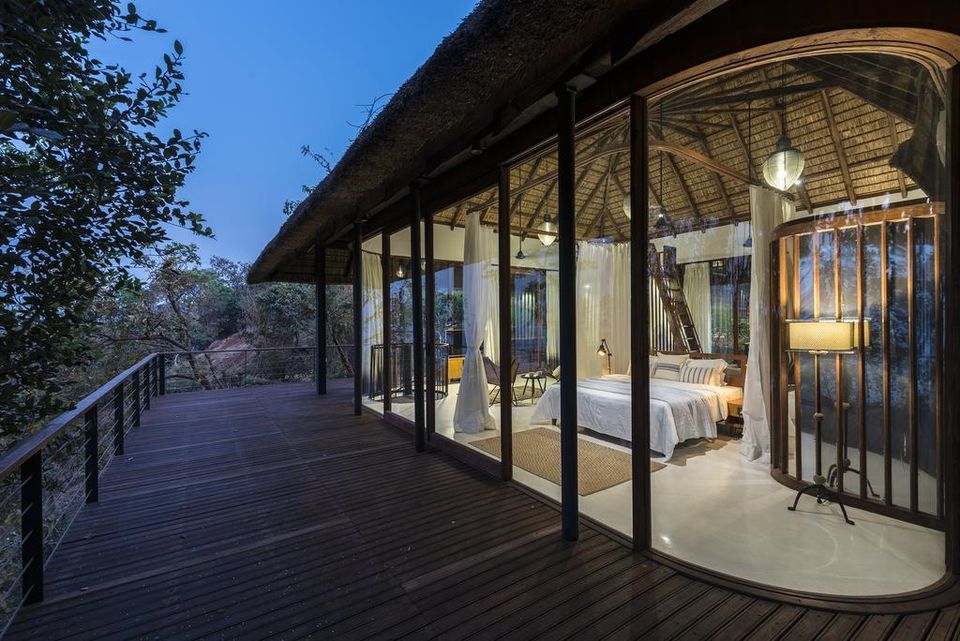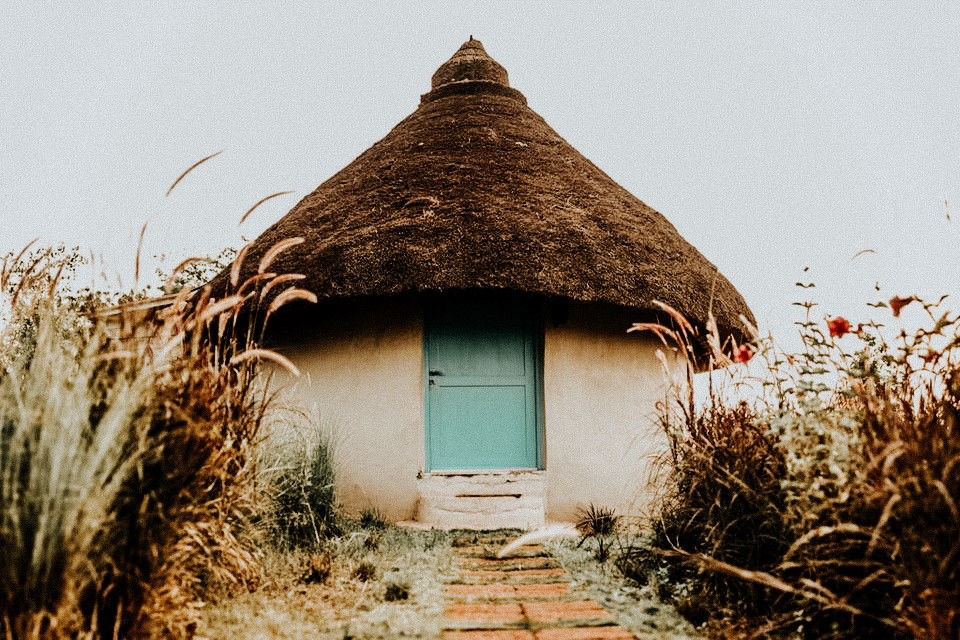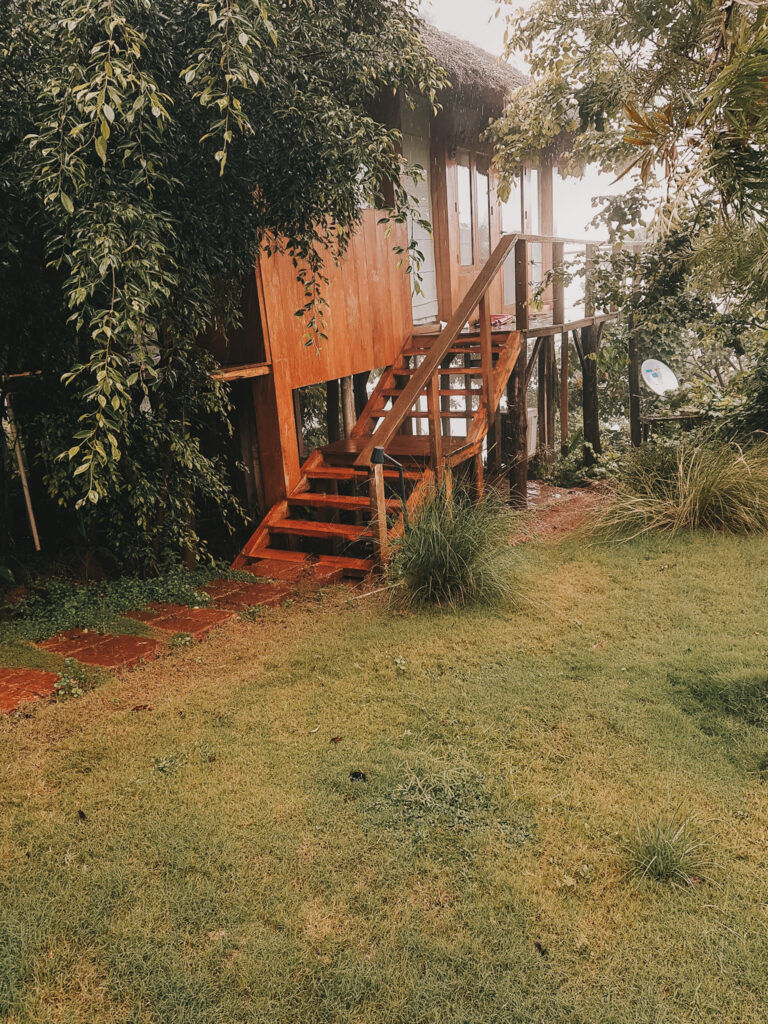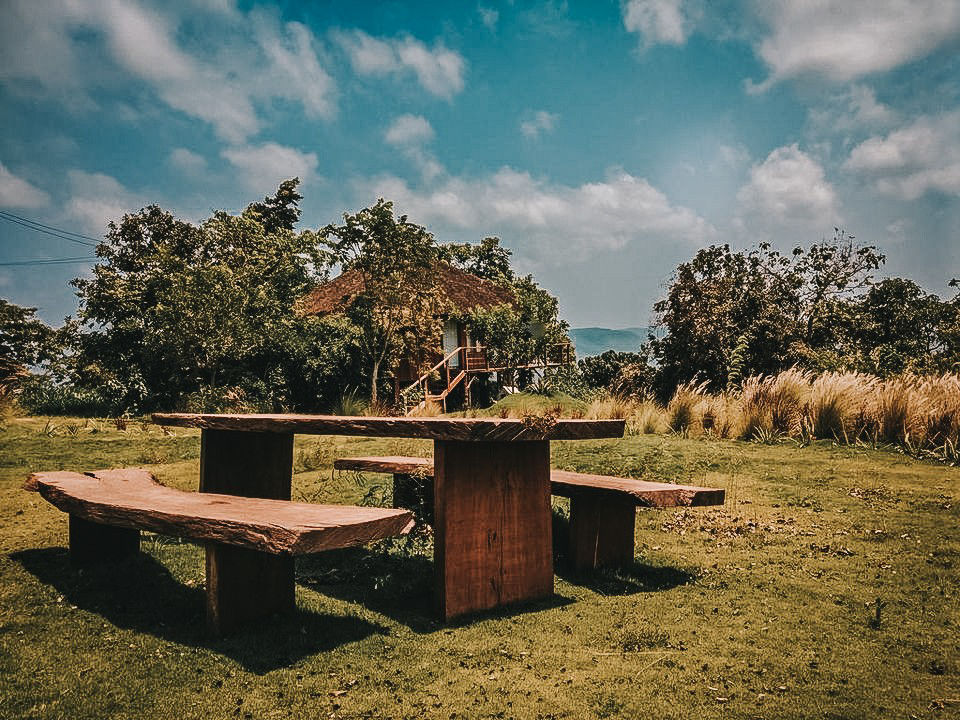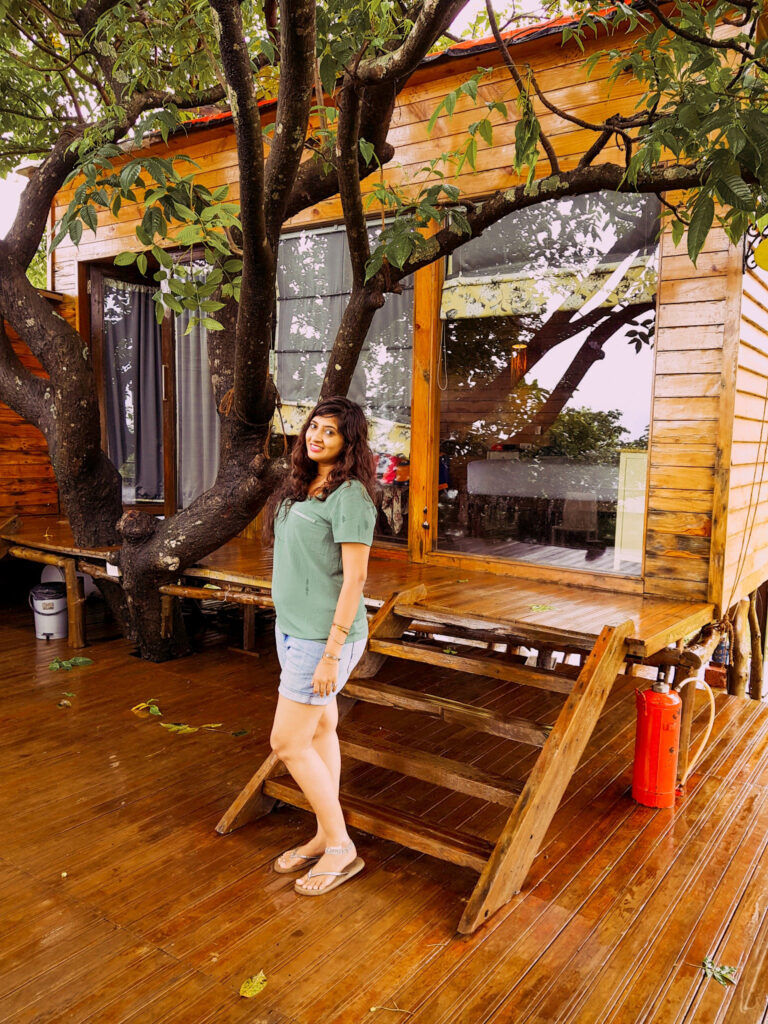 Furthermore, All of the villas have top quality furnishings & are equipped with LED TV , refrigerators, coffee-tea maker & air-conditioning. There is wifi freely available throughout the property (though we weren't able to catch a signal at a lot of places). Every villa also has uniquely designed bathrooms with top of the line fittings & accessories.
Our Stay
We stayed in the Tree Hugger for 1 night and then in the Wood Pecker for subsequent night.
Now speaking of rooms and amenities, rooms were impeccably designed. Vintage furniture, outdoor bathtub, its own private sit out along with a garden. The Woodpecker's signature highlight is that it is built entirely in wood and offers unrestricted and stunning views of the surrounding mountains. Well air conditioned rooms made sure summer noons were pleasant as well. Wood Pecker is the only pool facing accommodation and is right across the Restaurant. Given the distance between properties one has utmost privacy in every villa. So we loved it and would have liked to hang on to it forever.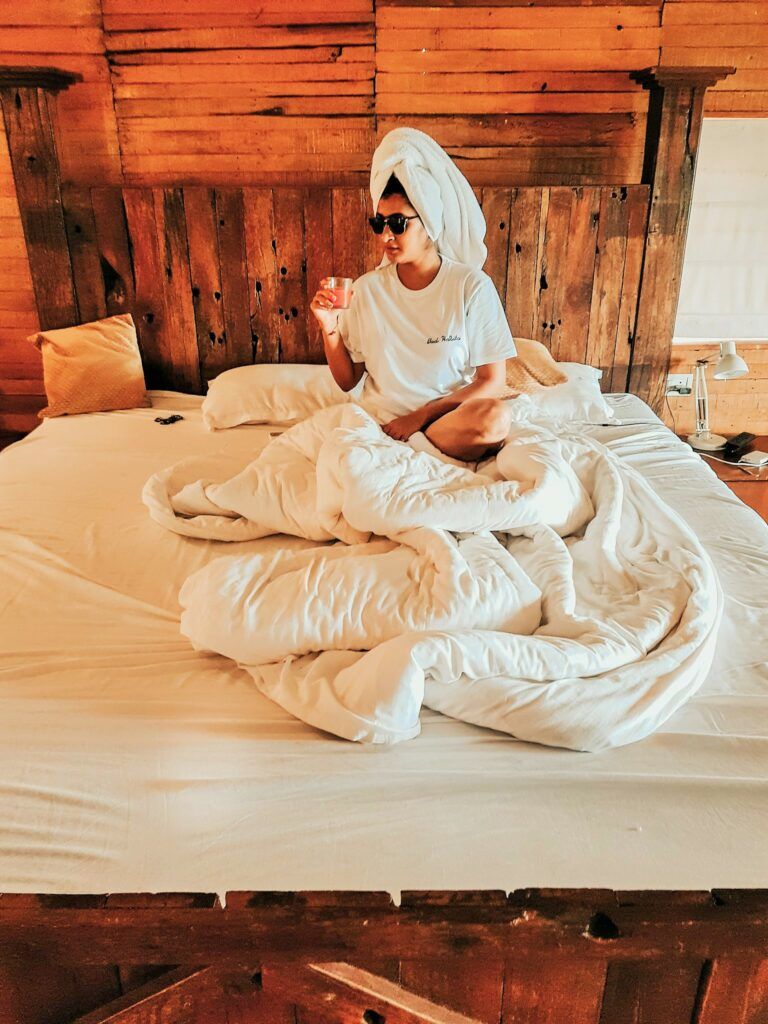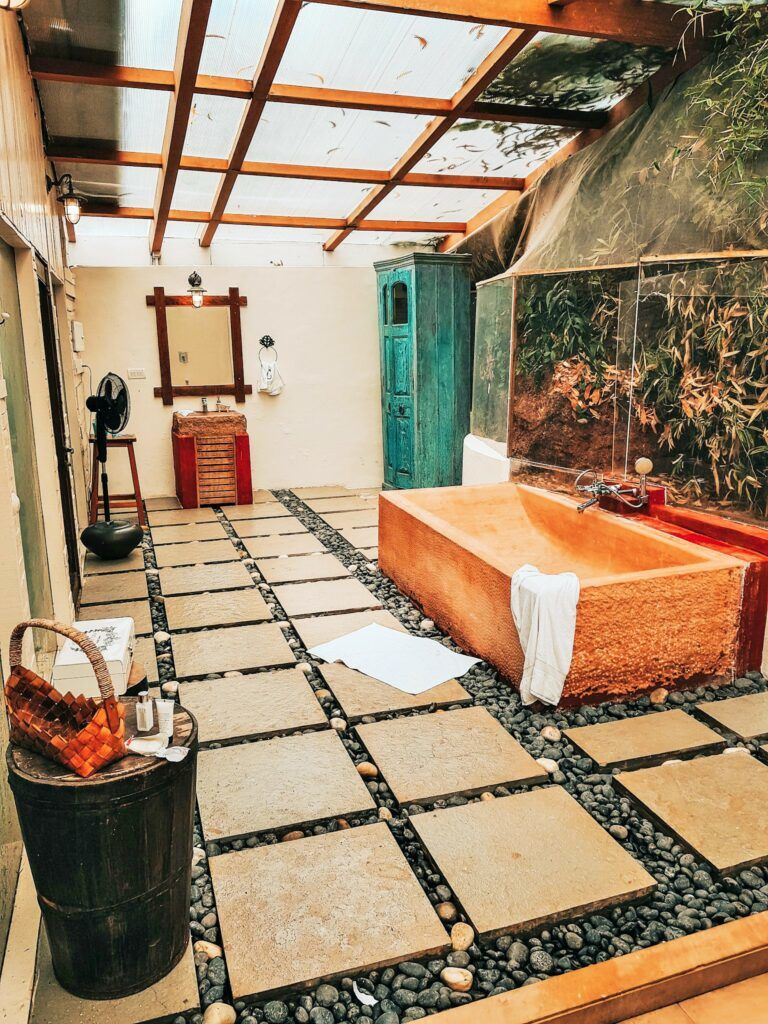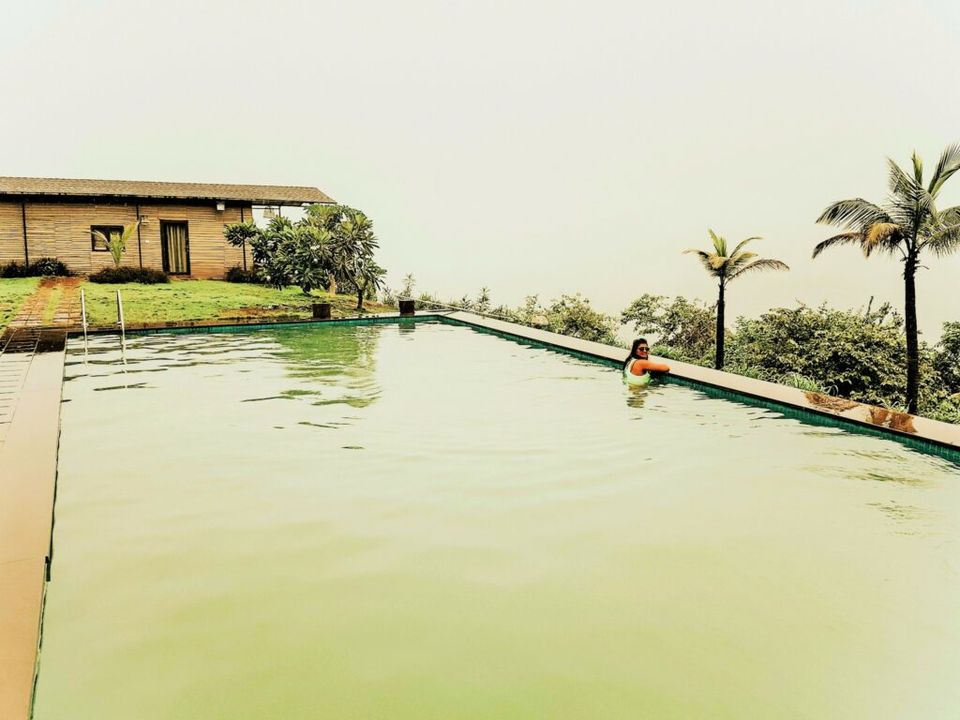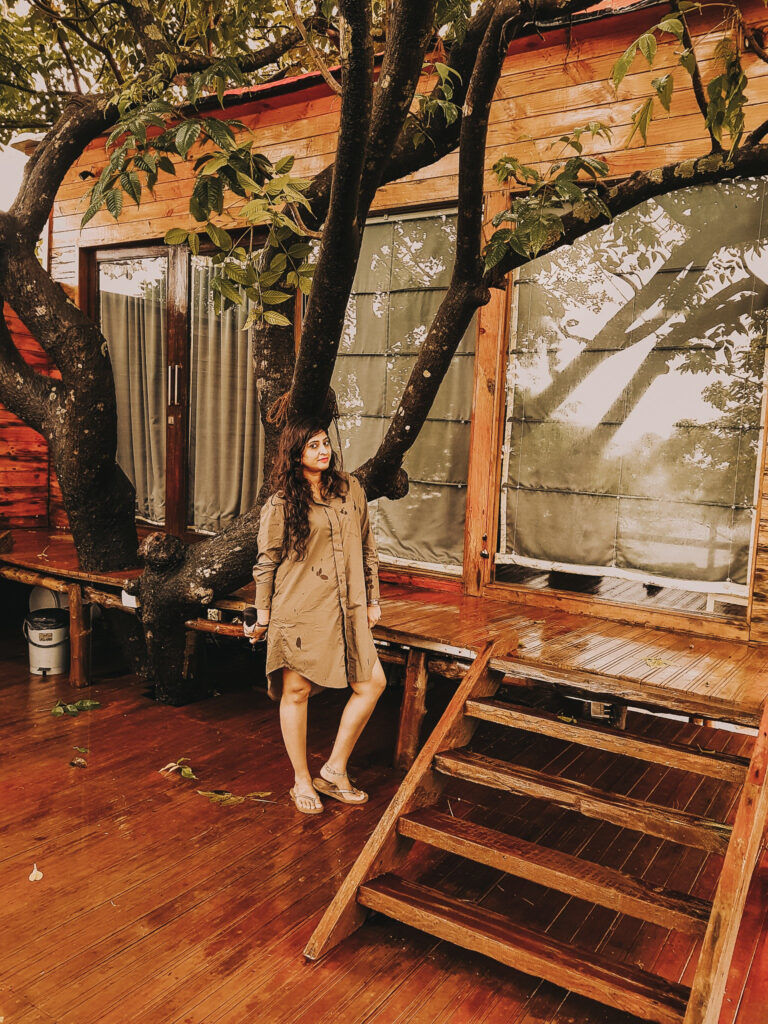 Food
The food at Forest Hills at Tala was absolutely fantastic. The food is served on Level 2 in the common dining area and is buffet style with Veg. & Non Veg. options. While the cuisine served is primarily Indian, enough variety everyday. They also welcomed suggestions and were happy to serve some additional dishes we asked for outside of the buffet. The property doesn't yet have a bar so its best one carries alcohol for which they charge corkage. (provide mixers in return).The housekeeping and restaurant staff is really good and very well-trained. Therefore every request was met with a smile & given immediate attention.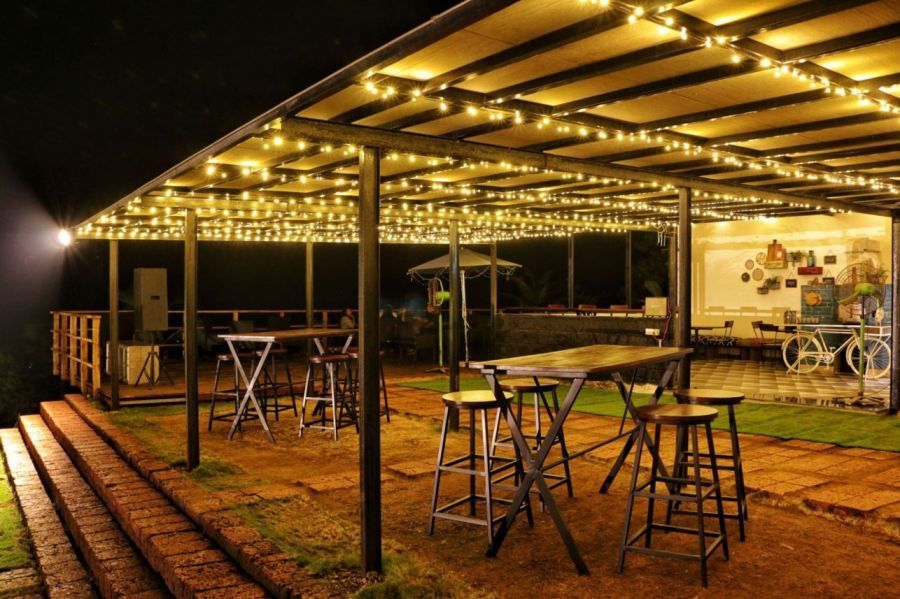 Adventure & Activities
The owners have vision of turning this into an Eco-tourism destination. The property has a petting zoo/farm (with rabbits, goats, dogs, pigs, swan and geese) and they are developing an organic farming area where guests can learn and indulge in farming themselves. They have 4×4 ATVs & bicycles which guests can use during the stay. And the property have infinity pool and is also pet friendly, which is also a big plus.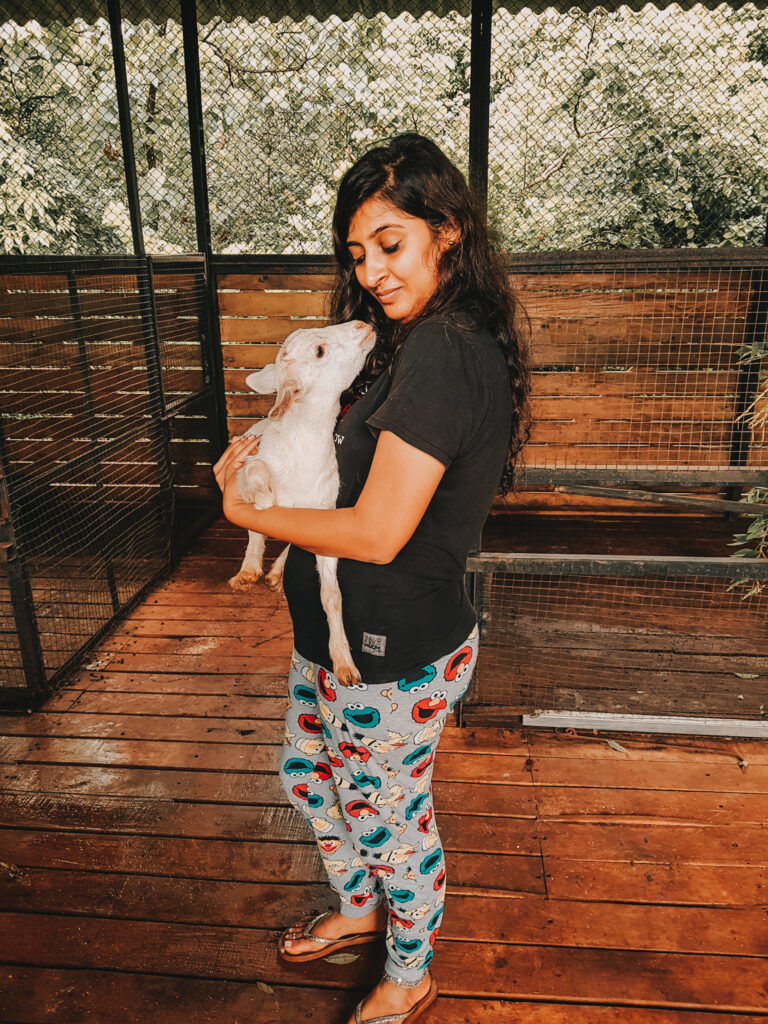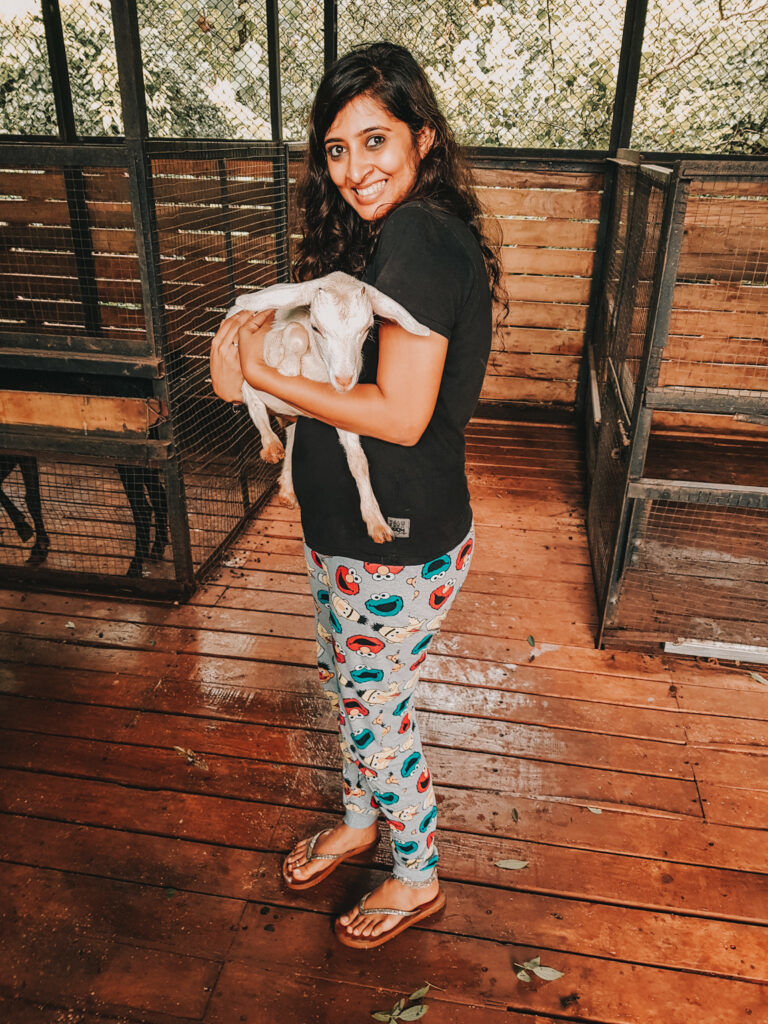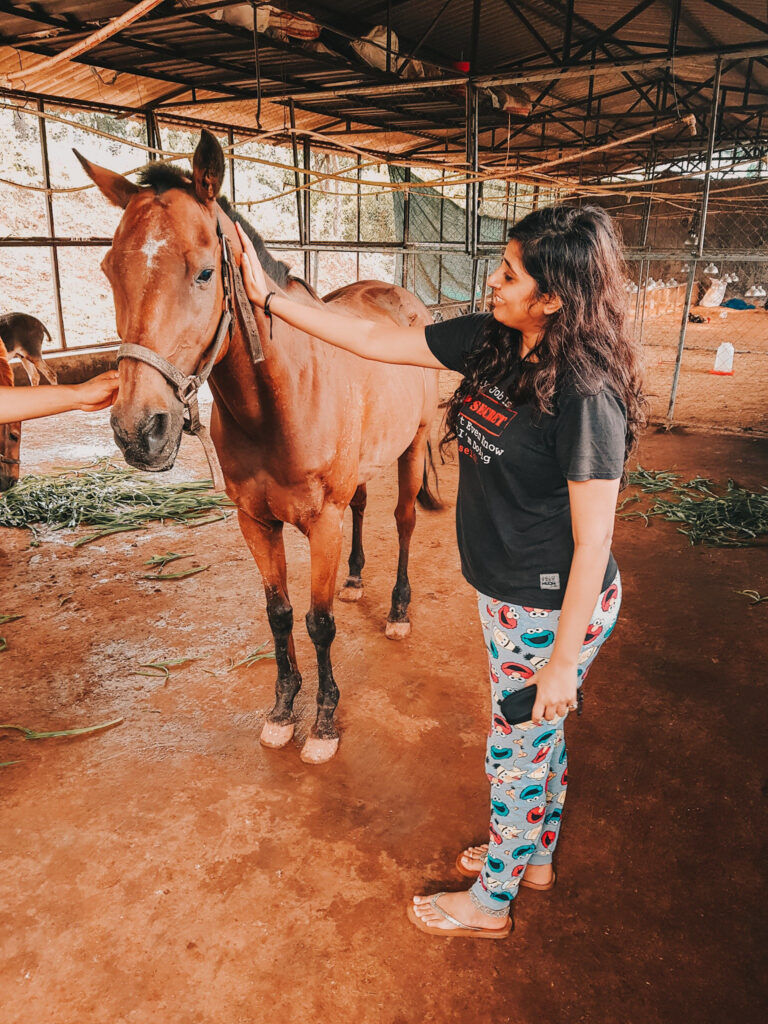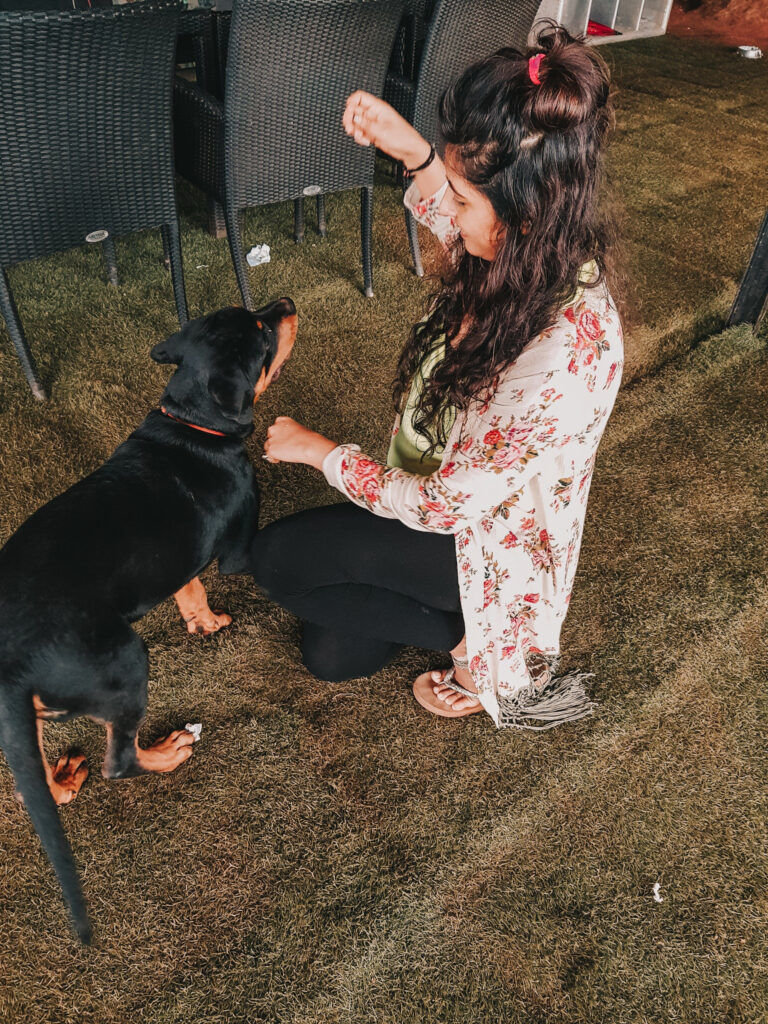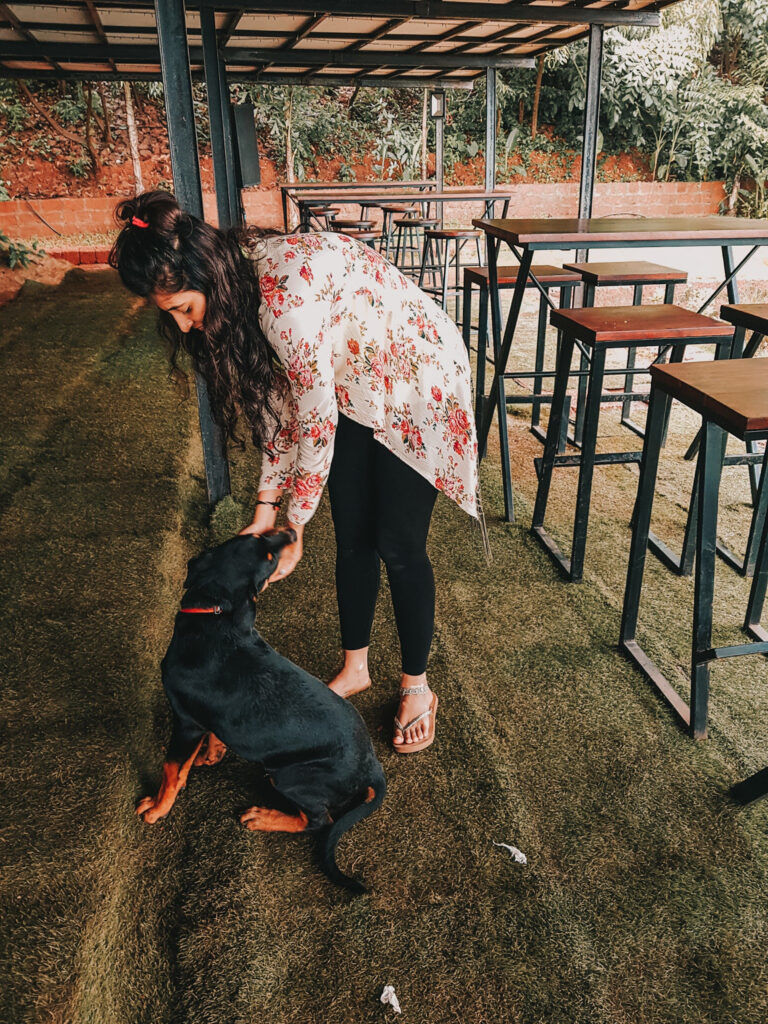 They have big plans to develop the property by adding 4 artificial ponds, a private pool on each of the bigger villas, 1 large pool on level 4 & they shall be adding more treehouses & mudhouses in the upcoming months. There is a plan to start a Spa soon as well.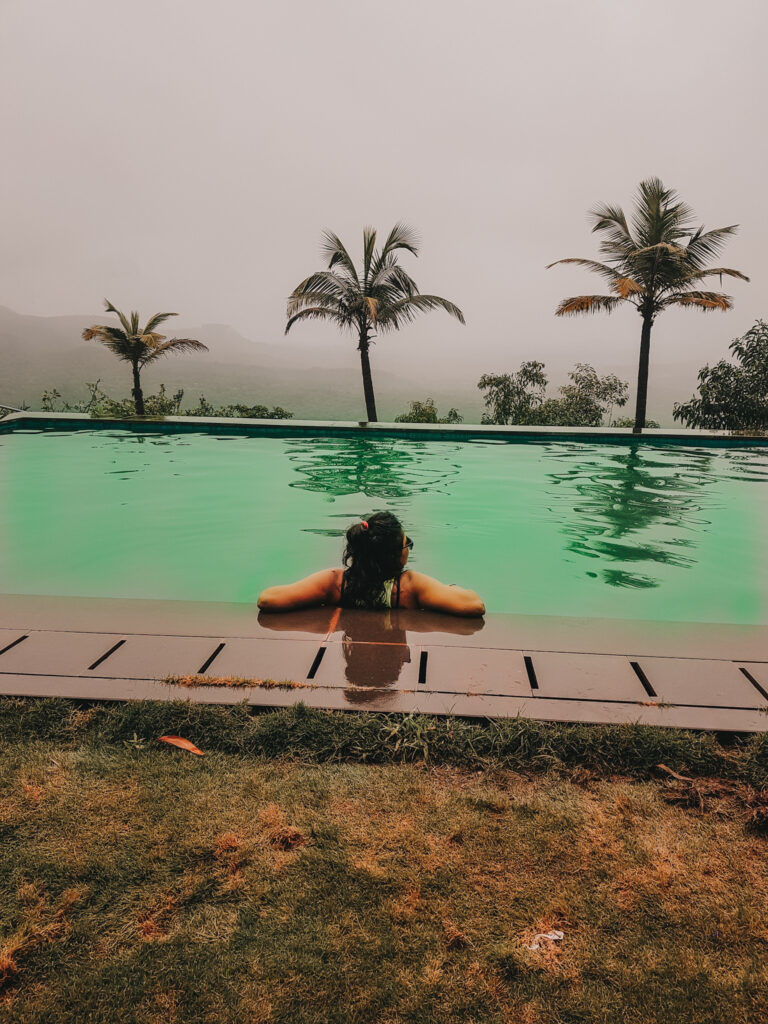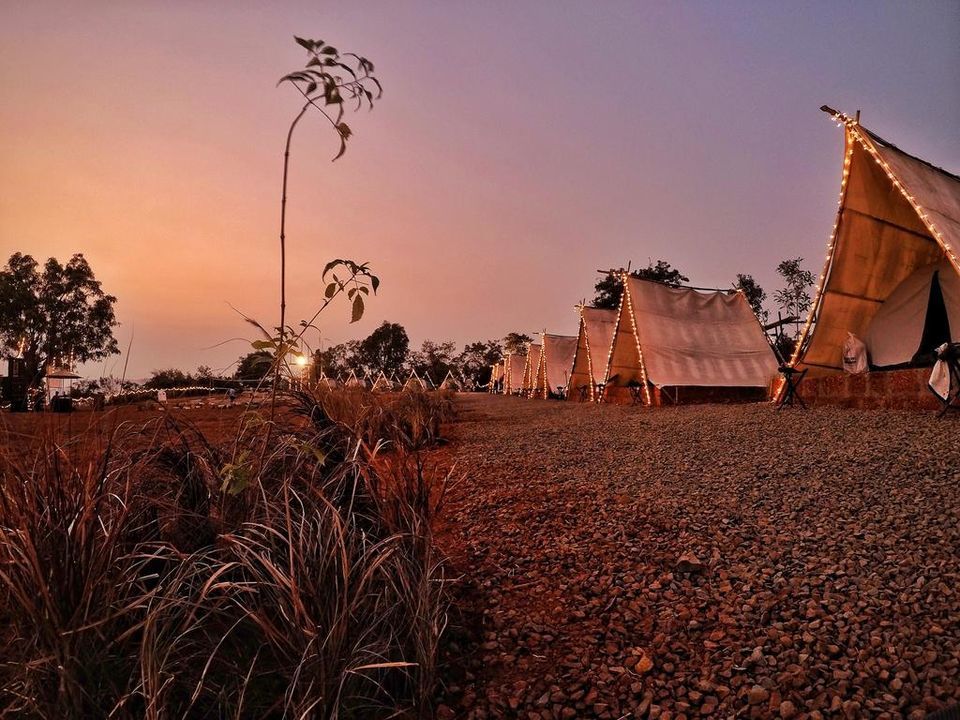 Recommendation
Forest Hills Tala should be at its best in the Monsoon and Winter seasons. We were really happy with our stay and would highly recommend this property to others. We are also looking forward to our next stay here which shall be soon. Because Truly a luxurious and exclusive getaway.
The drive could be long and tiring due to conditions of the road. But once you're there it would be worth it . Also the reason why I would suggest going for 2 nights at least, Longish drive with bad roads for a 1 night stay would not give you the right experience.
Have i convinced you guys to visit here?? hahah ???? Share your favorite place for weekend gateway below.
XOXO
Hayyaa...