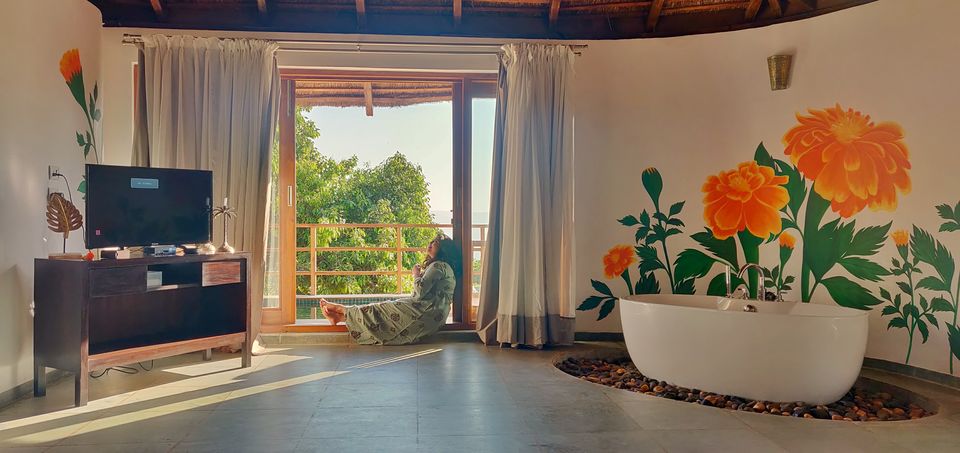 Weekend getaways are no longer a luxurious affair, rather they're now a way of life to wear off the city life stress and feel rejuvenated in a short span of time.
Embracing this way of life, I often have found myself taking a getaway to a bunch of luxury resorts. They all offer a variety of activities and amenities, ticking the right boxes such as - spa, pool, fine dining restaurant, play area, etc. Yet I found myself on the receiving end of a pleasant surprise when I recently visited Forest Hills Tala that ticked yet another box. What's the fuss about you ask?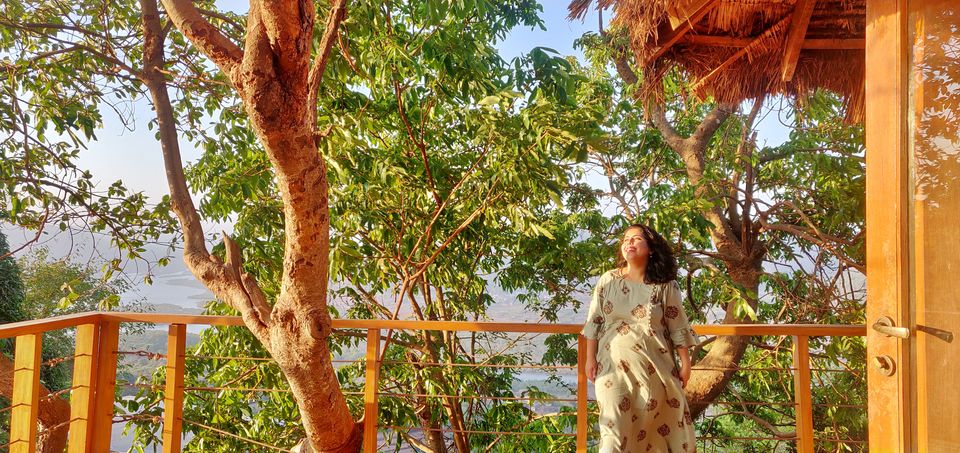 Read on to find out more ...
Forest Hills at Tala, a luxury resort located 146 kms away from Mumbai (4 hours drive) situated in the Raigad district has around 6-7 different types of rooms and they all celebrate nature. They are not just any luxury rooms but the theme they have carefully followed is Quirky and without a doubt very Instagrammable. The rooms are all spacious and every room type has its own story.
Some of the rooms are the Mudhouse, Tree Hugger, Tree Hopper, Hermitage, Glass House, and Blue Butterfly. Just like their names, they have distinct architecture and they have all been designed with attention to detail.
The rooms are aesthetically done with some really cool props in and around the room adding an extremely elegant charm, which I promise will definitely impress you.
I was staying in Hermitage, they currently have 3 such rooms, all named after flowers. I stayed in Marigold, and much like the flower found the room radiating all colour, cheer, and sunshine.
In case you're wondering if the specific flower names are assigned, to avoid confusion. There's more here than you would think. Taking details to the next level, the walls exude artistic representation of the respective flowers (Marigold, Zinnia Jasmine)
Speaking of what had our heart, the humongous room with a private pool. You're probably thinking that's been heard of, wait till you see a bathtub right in the middle of the living room! Catch up on some TV while taking a bubble bath and take your vacation goals to the next level!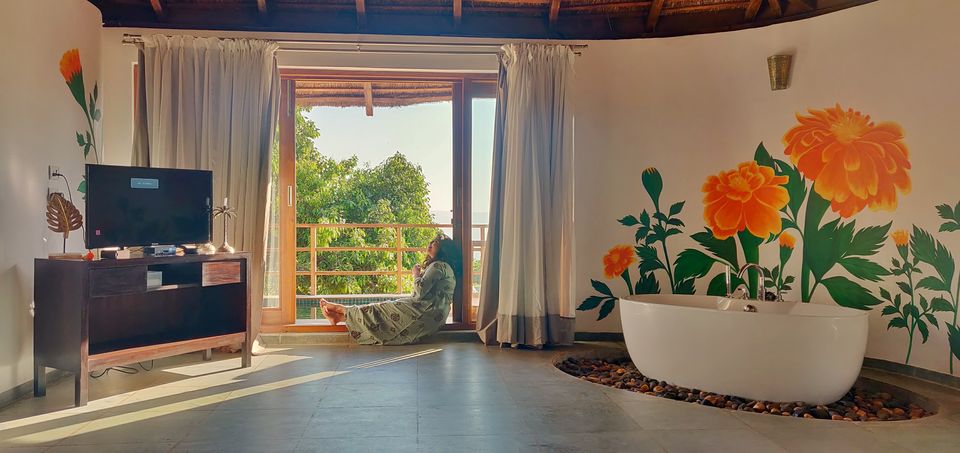 When not unwinding in the bathtub, the private pool will absolutely make it difficult for you to step out. I'm sure now you know why this resort is a Bali vacation come true!
Did I mention? The pool overlooks the mountains, lake and you can catch the sunset while taking a dip. If not, the loungers and comfortable seating by the pool will help you enjoy the picturesque view in the company of breeze. If you prefer stepping out to witness the crimson sky, the sunset point with high tea is your place to be!
We got a chance to look at a few other rooms and I was amazed at how beautifully diverse they are were from each other and this is something I haven't seen a lot in resorts. They have a buffet system, your package includes breakfast, lunch, high tea and dinner. The menu is well curated and the staff is friendly. They have a bunch of activities like archery, ATV rides, horse riding, etc.
The packages start at Rs. 6000+ for two people and did I mention Forest Hills is a pet-friendly resort so it's an ideal getaway for your furry friends too.
P.S: As I reminiscence this beautiful getaway, why don't you plan your next one! What does your ideal getaway look like? Let me know in the comments section. Until next time, #StayCurious