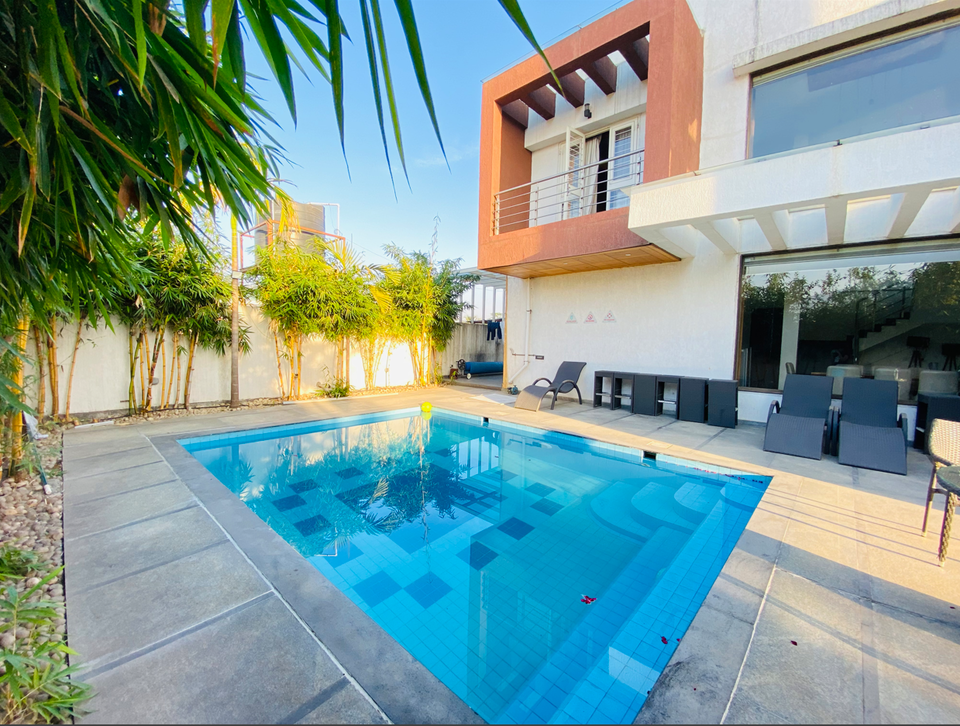 A private hideaway for your closest family and friends, Saraswati Farm Villa by Greensutra Farms, right in the secluded and pristine village near Lonavala is ideal for an escape from city life. Take a leisurely dip in the uniquely designed private pool, relax in the hot water jacuzzi, or catch up on all the Zoom meetings when you work out of this home. Luxury here means sitting in the lap of nature, undisturbed, with a private staff looking after your every need!
The open sky pool is attached to the main living room, creating the perfect party setting! You can also experience an intimate candlelit dinner or a romantic barbecue by the bonfire. The cost of this villa in Lonavala, with magnificent interiors and grandeur rooms, fits your pocket. Moreover, a free tour of Mr. Milk dairy farm is a bonus for your stay.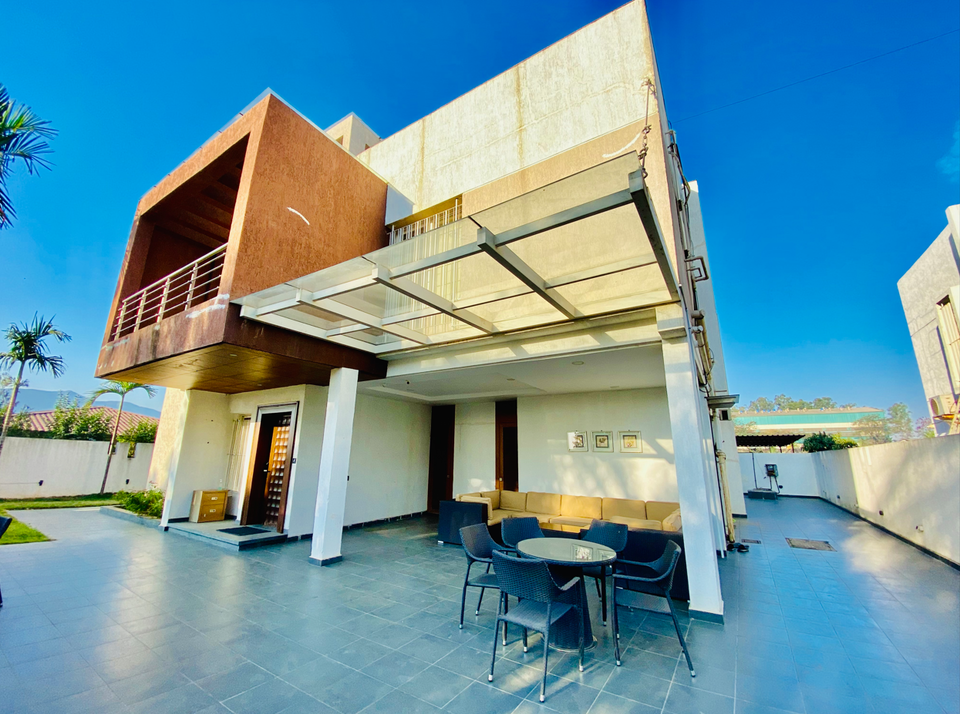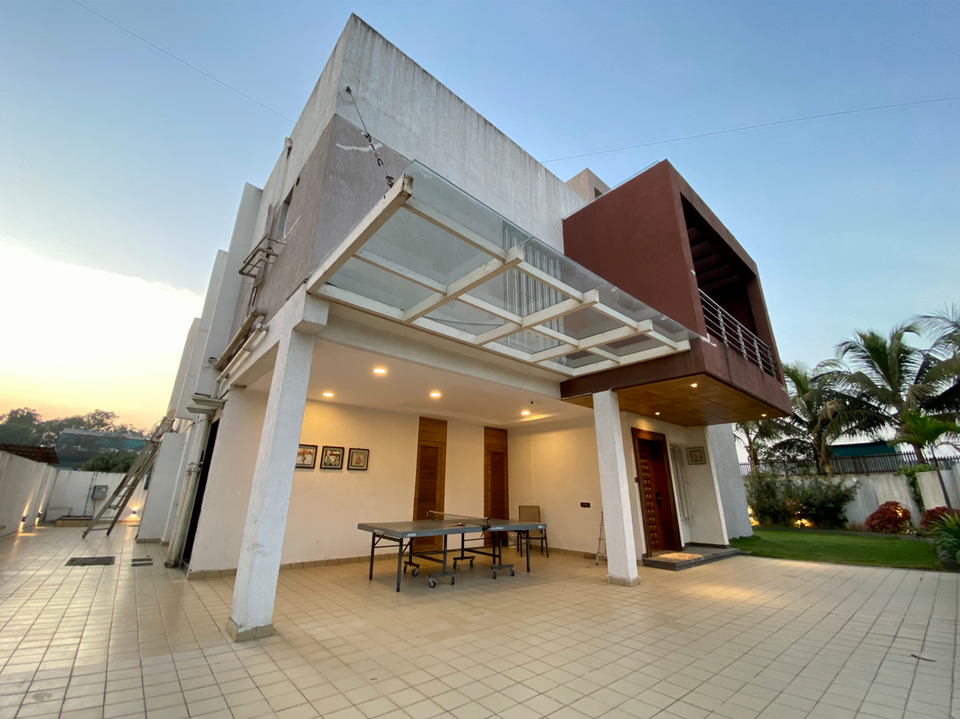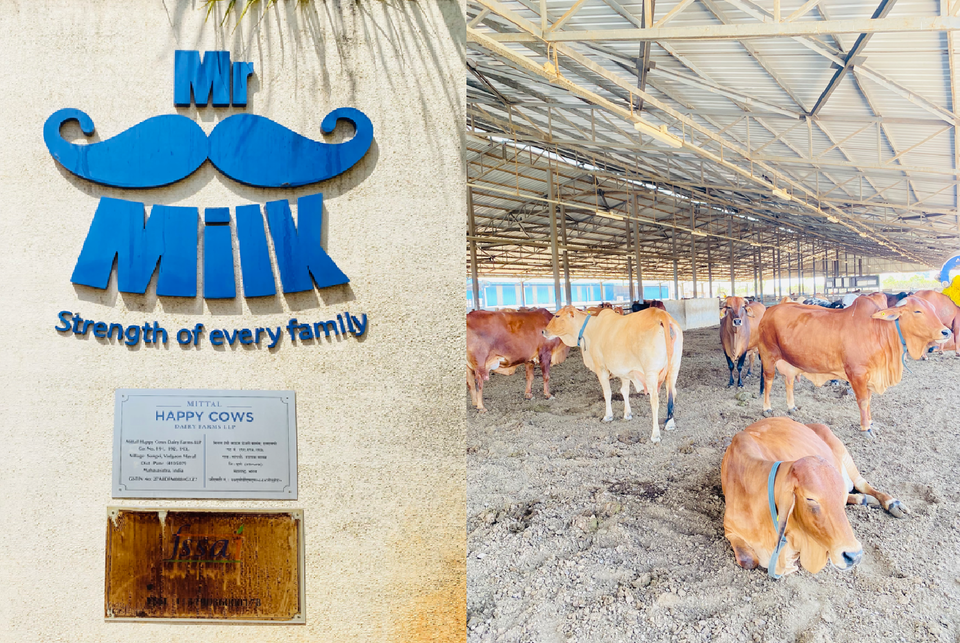 One For All
- The classy interiors and playful vibe of these 4-bedroom villas are perfect for large families.
- There is plenty of space and open lawn for kids to play around. Many indoor/ outdoor games and playground with slide & swings are there to keep them busy.
- The privacy and the freedom in this villa attracts the romantic souls who need to spend some alone time with each other.
- If you are a group of friends who wants to chill and spend some quality time away from reality of life then is place is perfect for you!
- It is also ideal for corporate outings, where you can forget about work for a while and focus on the team bounding.
- The ample size of the villas and open space around it guarantees a quintessential destination for family functions and celebrations.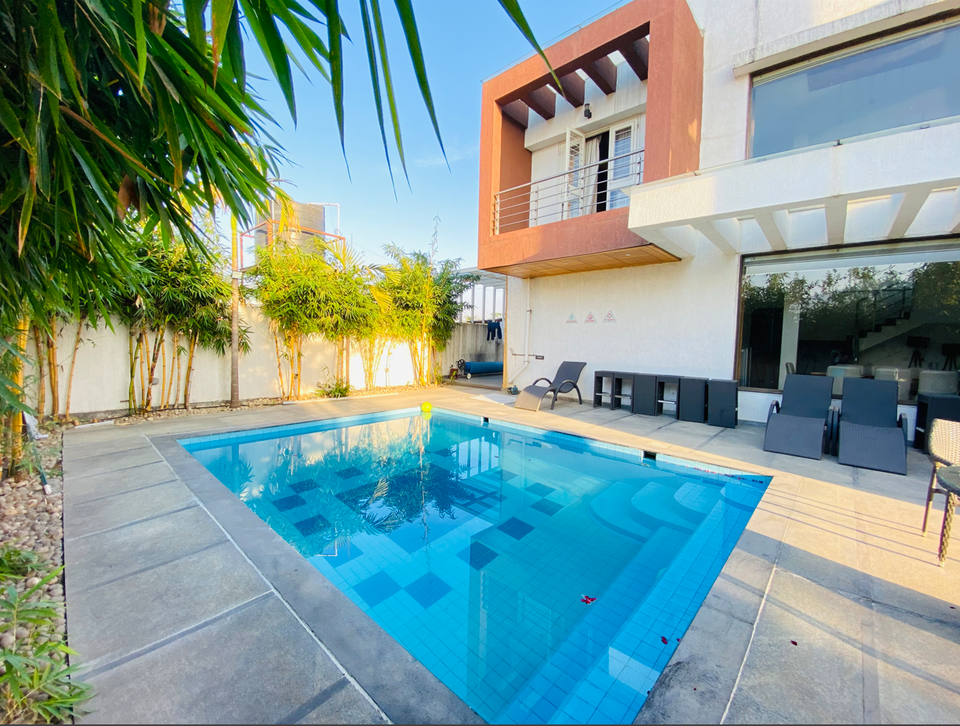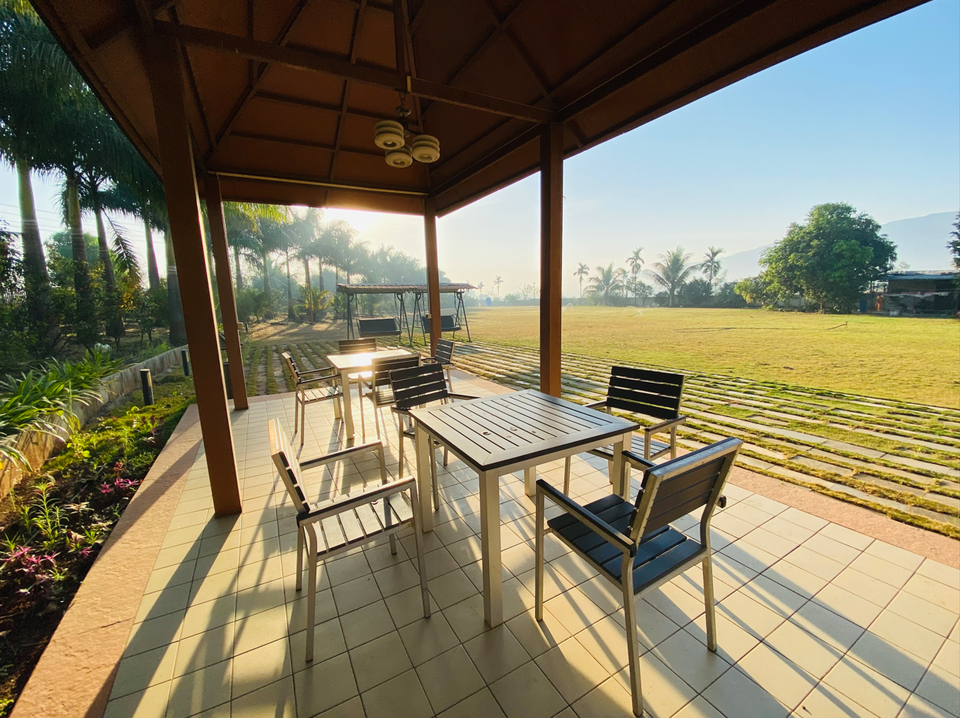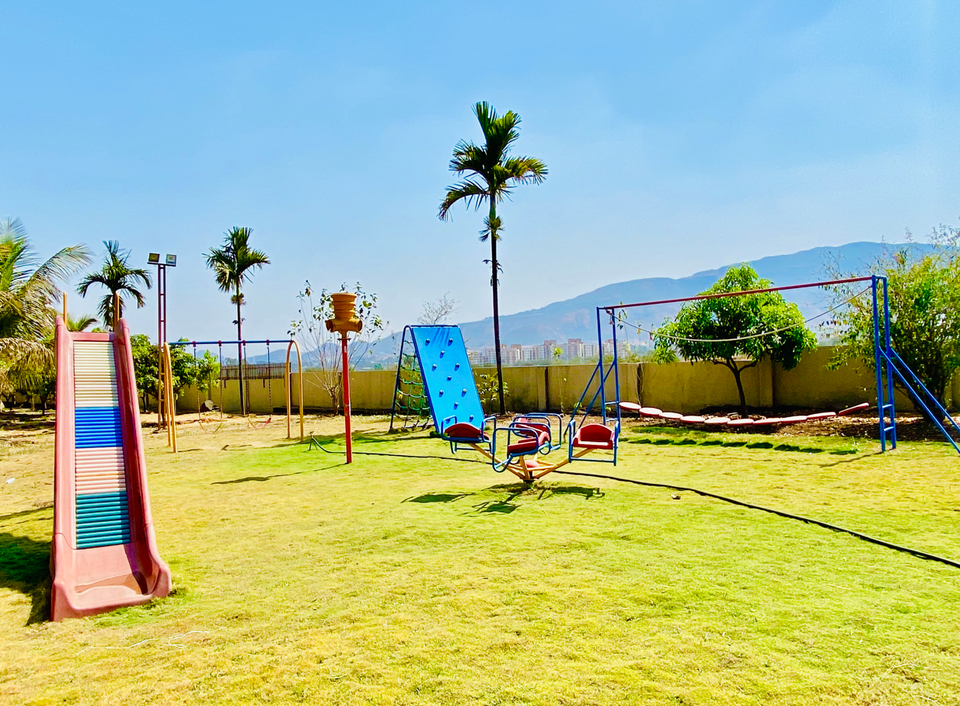 Facilities to Ease Your Stay
Villa owners have really stepped up when it comes to providing the best services for their guests. A Private Pool, a Yoga Space, Mats, Board/Indoor Games, Outdoor Games, Farm Walks, and other recreational activities – these are just a few things that villa provides for a fun holiday!
You can experience luxury with Hot Water Jacuzzi, A Steam Room, Gazebo, Pool Table, Family Entertainment Room and a Party Lawn to accommodate 300 guests.
Along with Double Beds in each Air Conditioned rooms, they provide Water Purifier for drinking water, Hot Water, Open Terrace, Free Ample Parking and Private Entrance in the villa.
Great mobile network and connectivity for the work-from-home individuals is checked. So you can work and chill at the same time!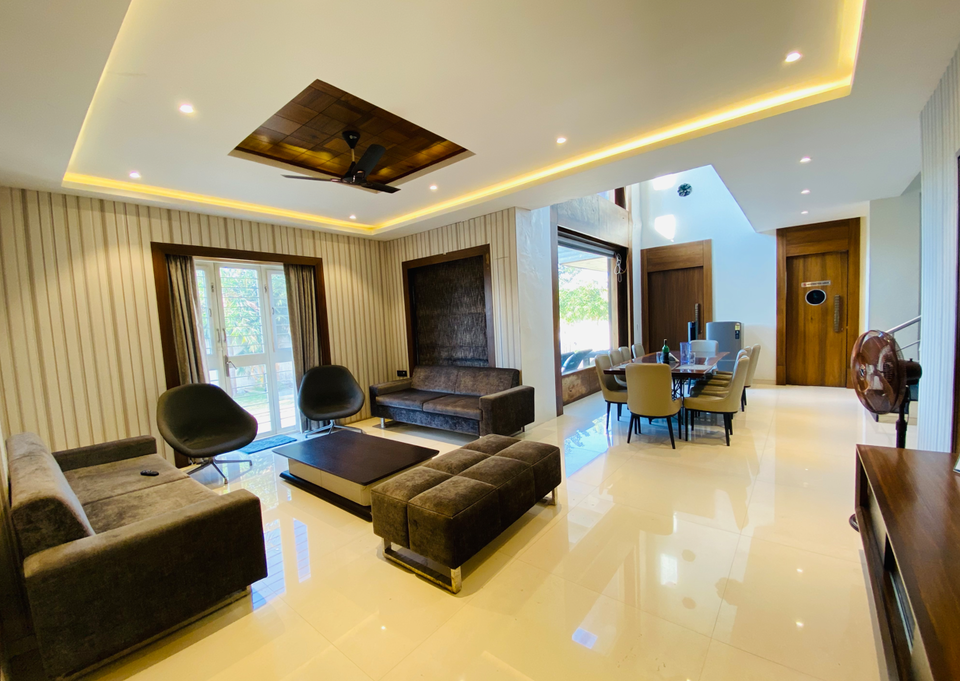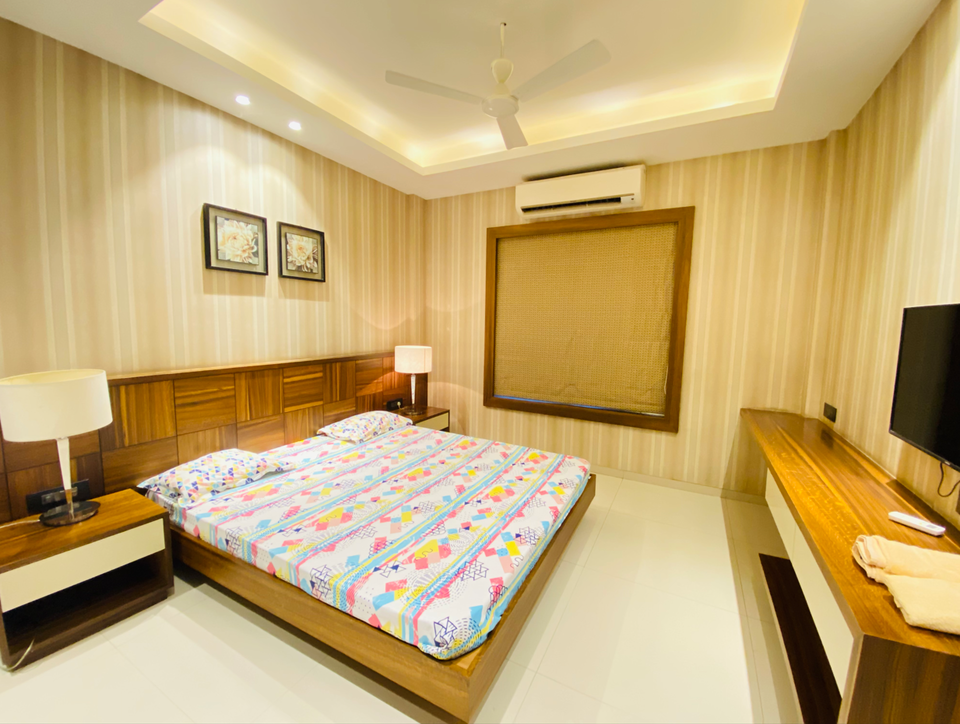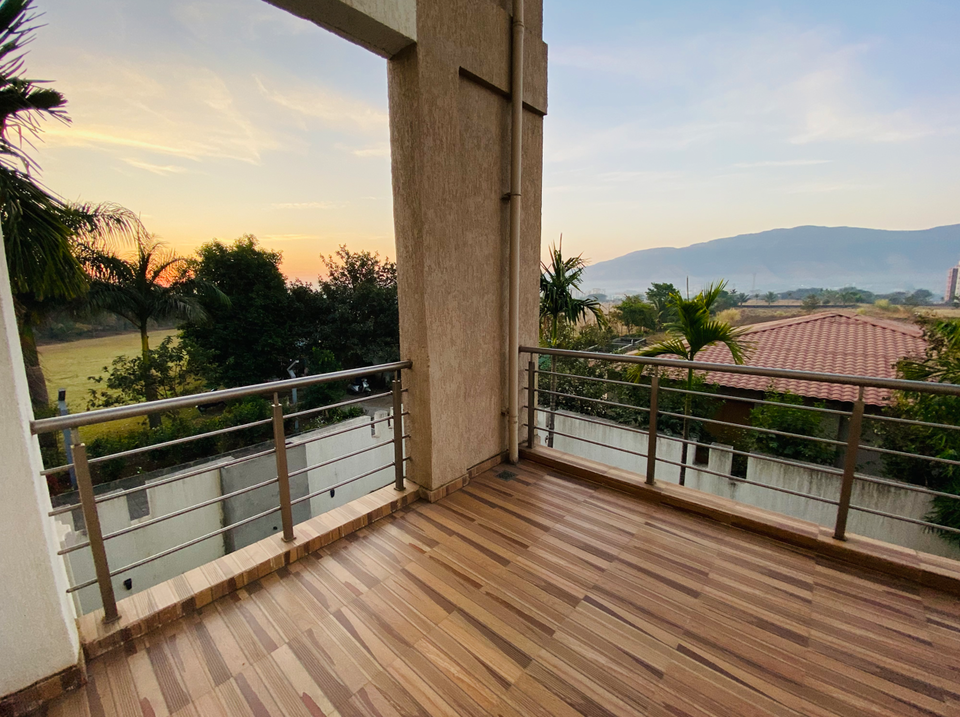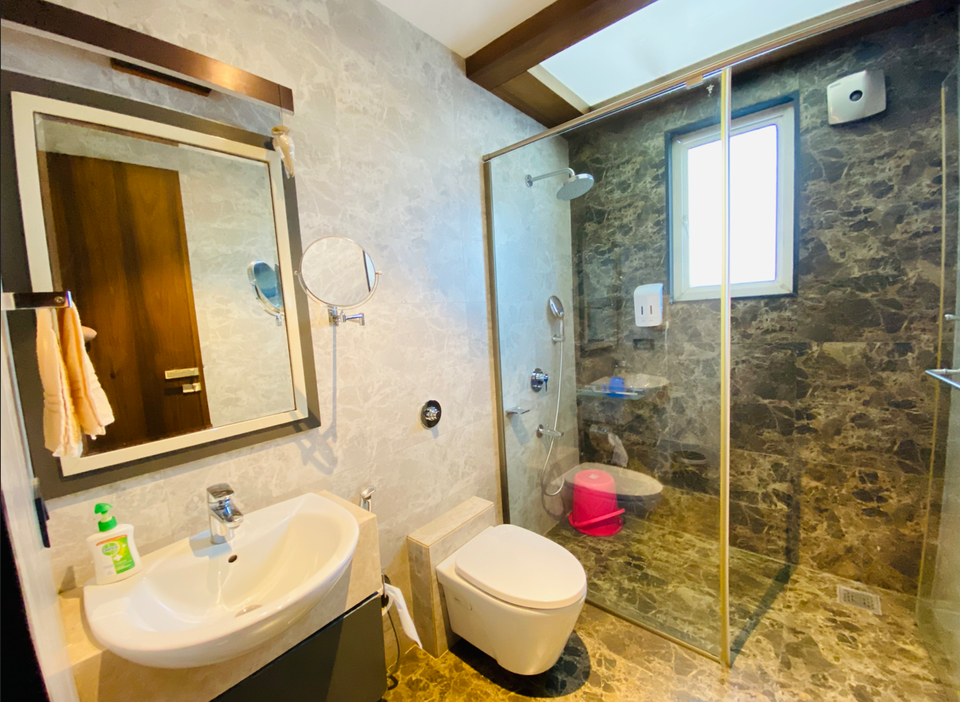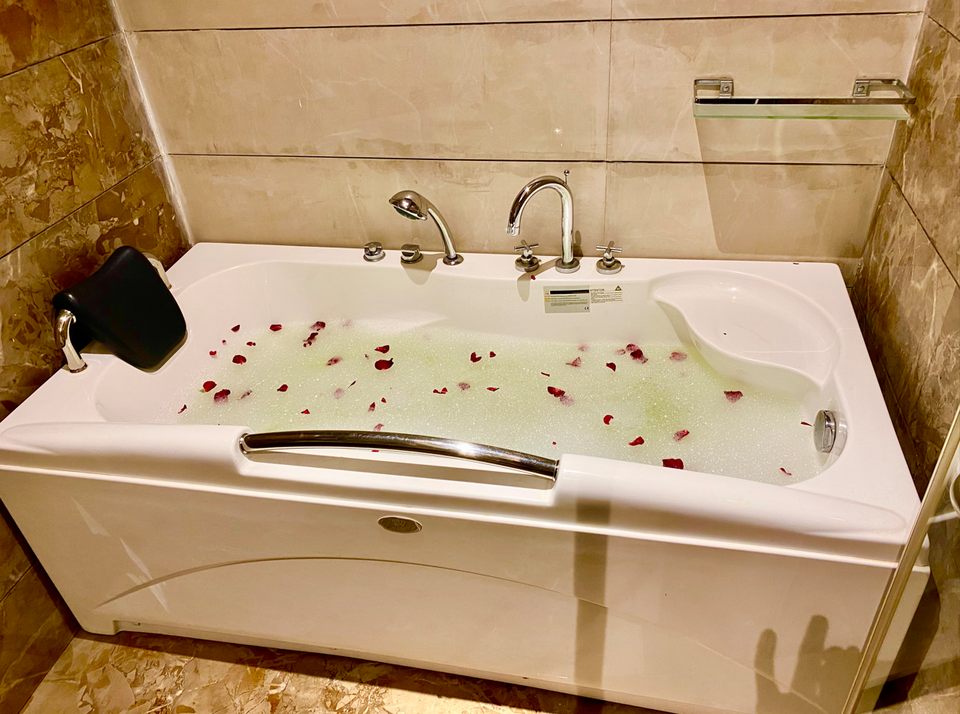 What's on The Menu ?
The villa has a spacious Greensutra Cafeteria in the same premise. You can relish authentic traditional cuisine and a private in-house chef who is available to take care of every need 24*7. You can enjoy tasty, homely food with sumptuous, yet comforting meals that sometimes don't have a limit on the portion size. Cooked with carefully selected organic ingredients, these meals along with tea-time snacks are soulful and enjoyable! Especially for longer stays when one longs for home-cooked style food.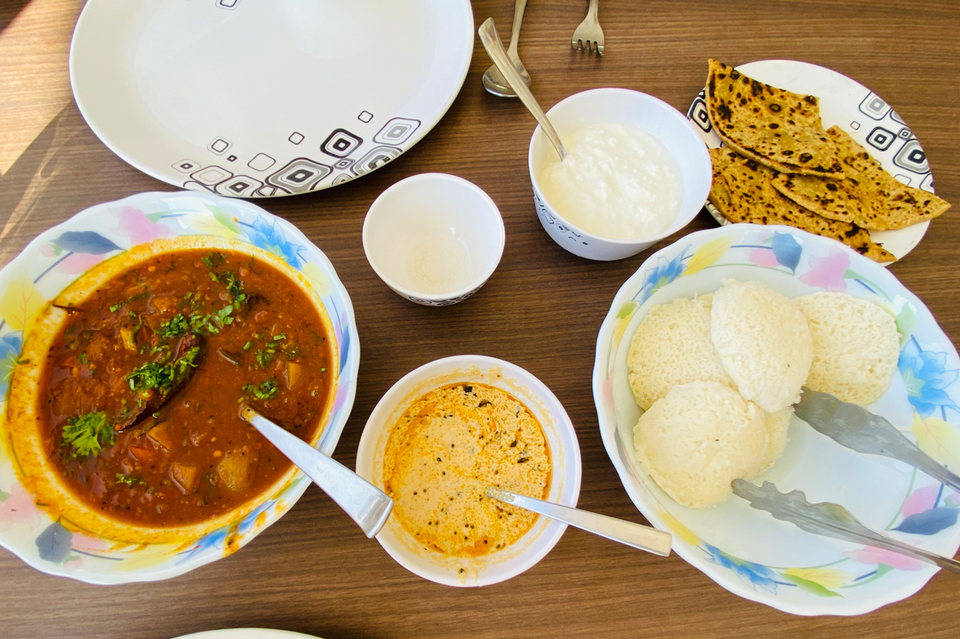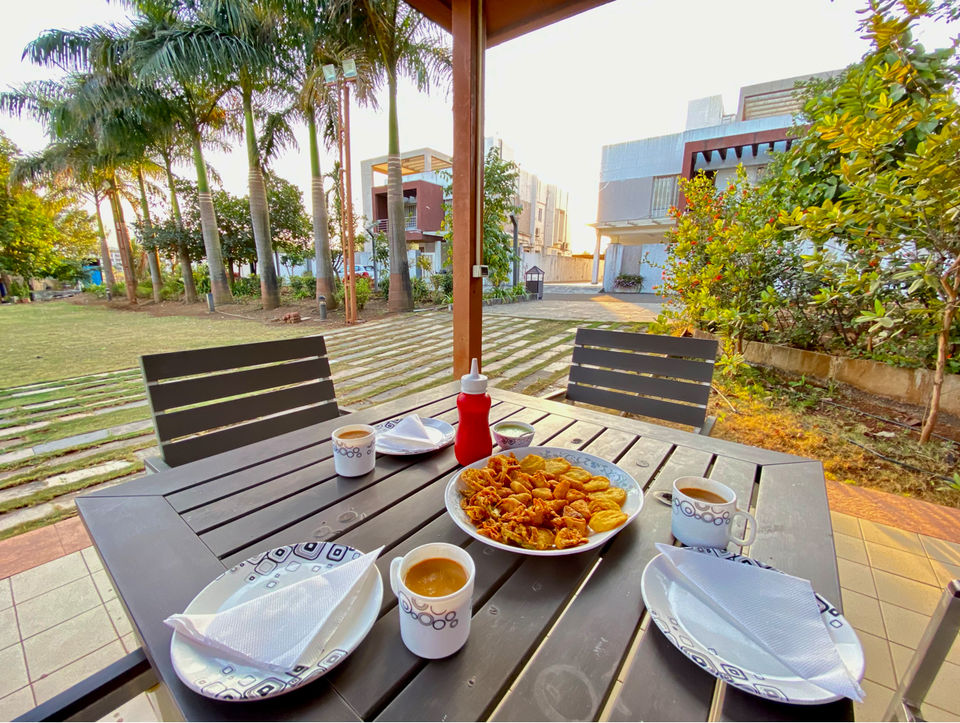 Getting There
Nestled amidst lush greenery, this premium property is near Kanhe Phata in proximity to Pune and Mumbai. It can be easily located on Google Maps and has a great connectivity with main cities via NH-48.
Lonavala - 22 kms
PCMC - 30 kms
Pune - 45 kms
Mumbai - 85 kms
Address : Takve BK Bypass Rd, Jambhul, Maharashtra 412106
Some More Photo Proof of Prettiness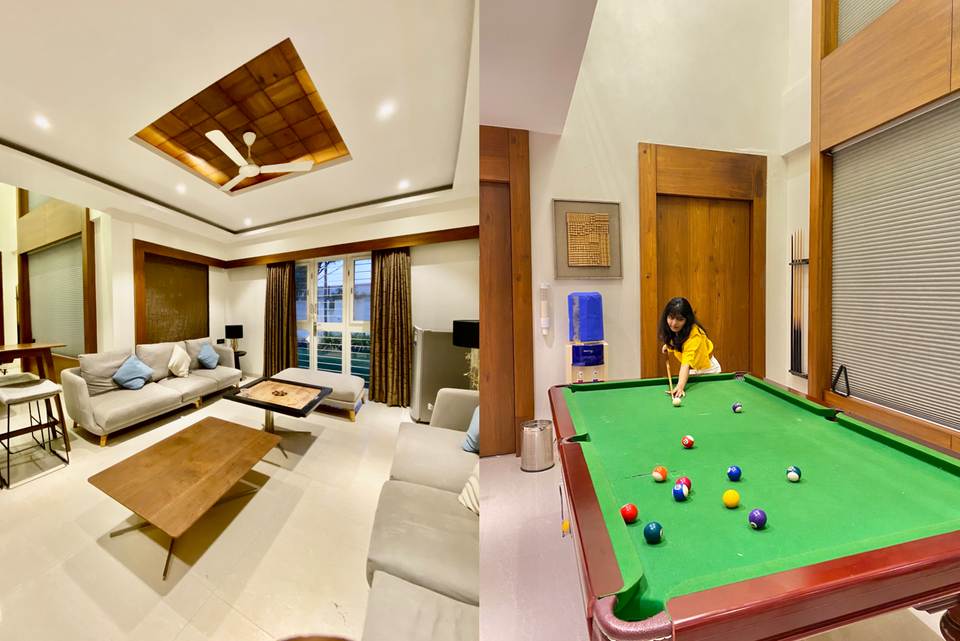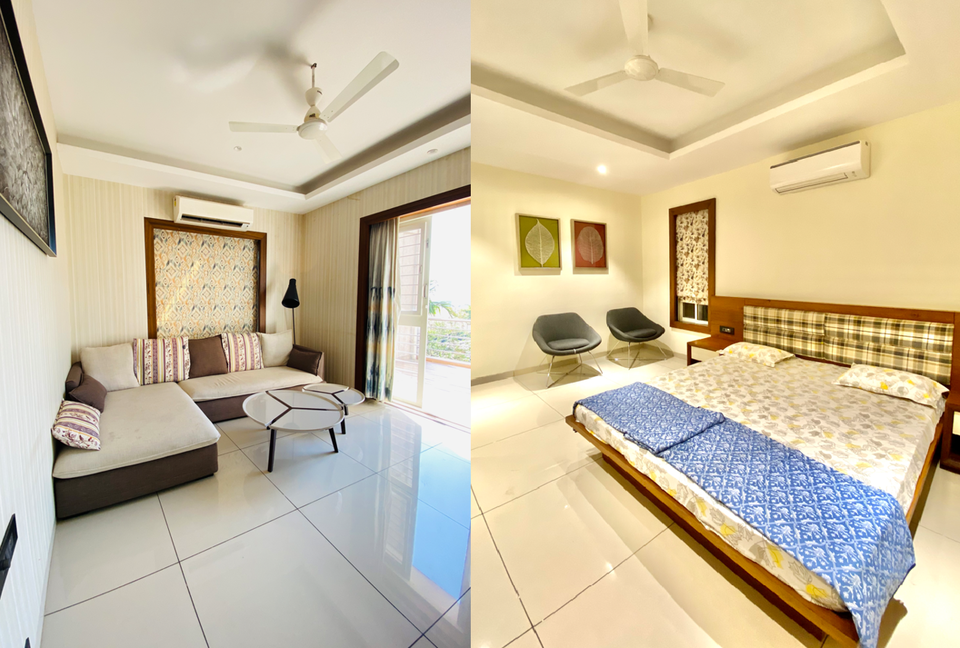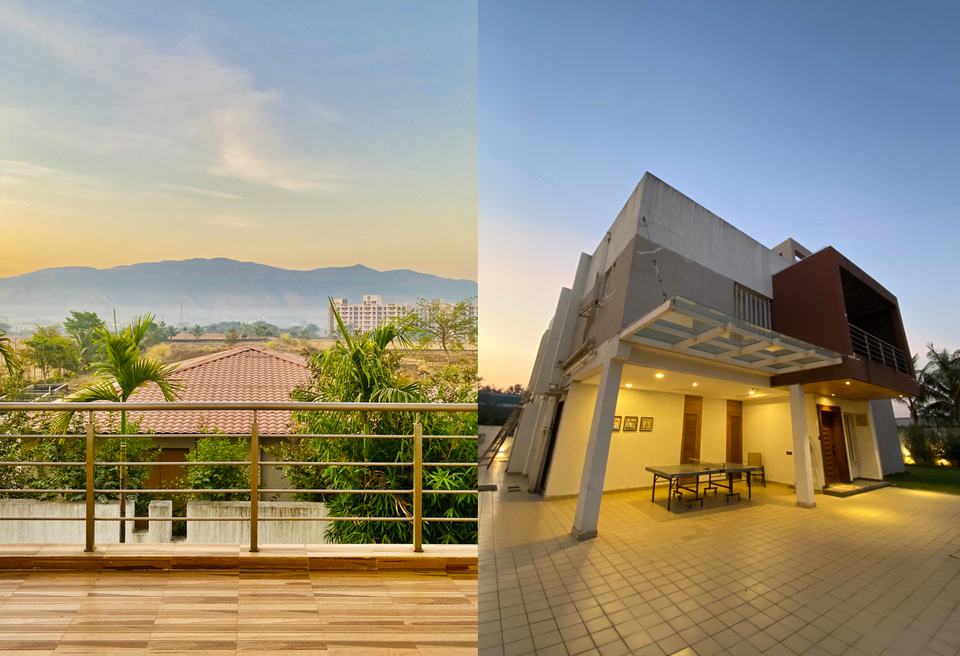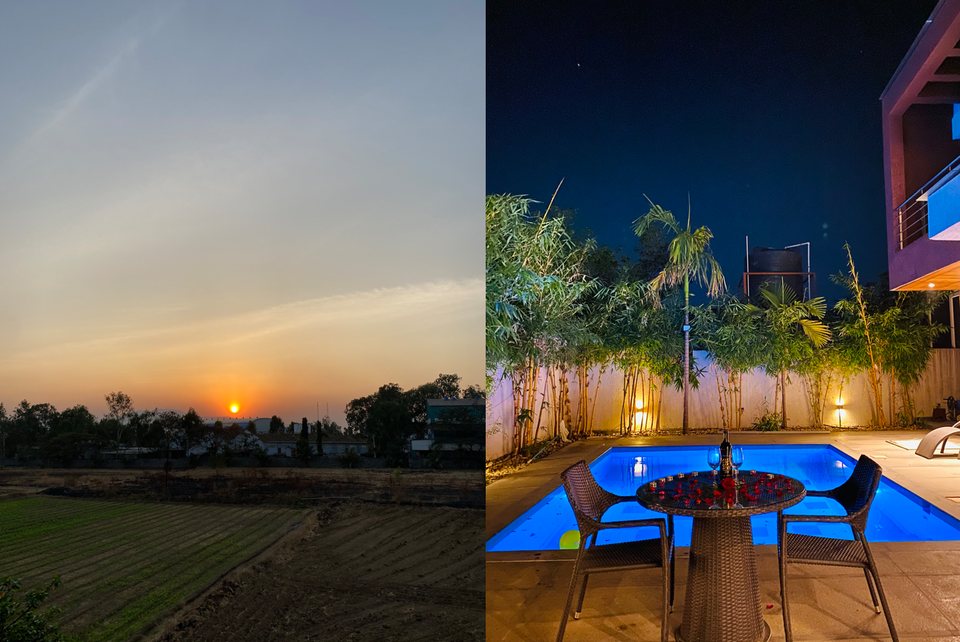 Indulge in Nearby Places
With close proximity to picturesque locations like Kamshet Waterfall, Khopoli & Andra Dam, this premium villa near Lonavala has many more amazing places nearby! One can also test their paragliding skills at Kamshet Paragliding Center which just a half hour drive from villa.
Top Sights-
1. Lohagad Fort
2. Karla Caves
3. Pawana Lake
4. Visapur Fort
5. Bhaja Buddhist Fort
6. Wet & Joy Water Park & Amusement Park
7. Tikona Fort
8. Ekvira Devi Temple
9. Magic Mountain Amusement Park
10. Bedse Caves Ancient Buddhist Heritage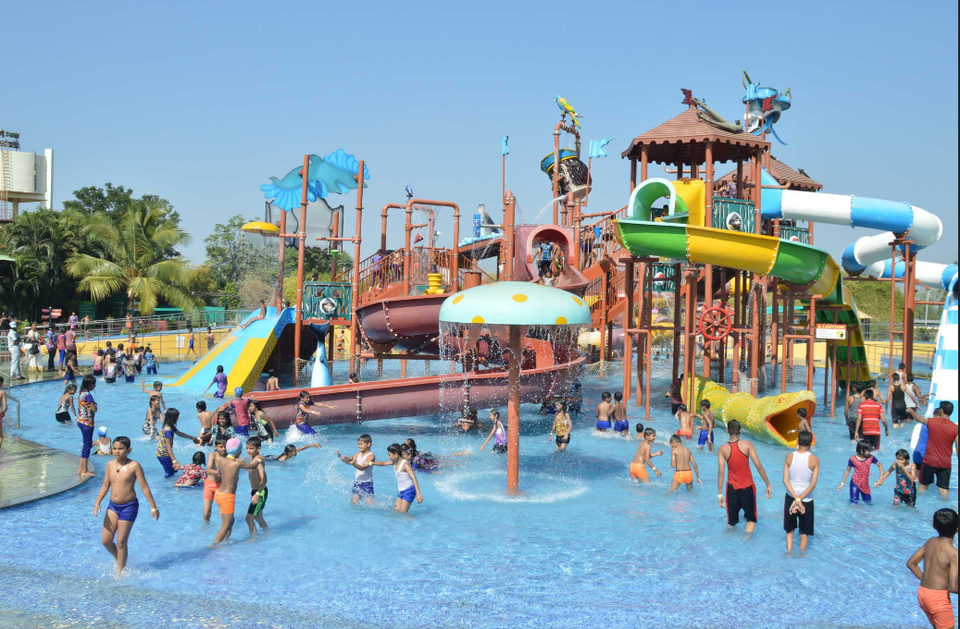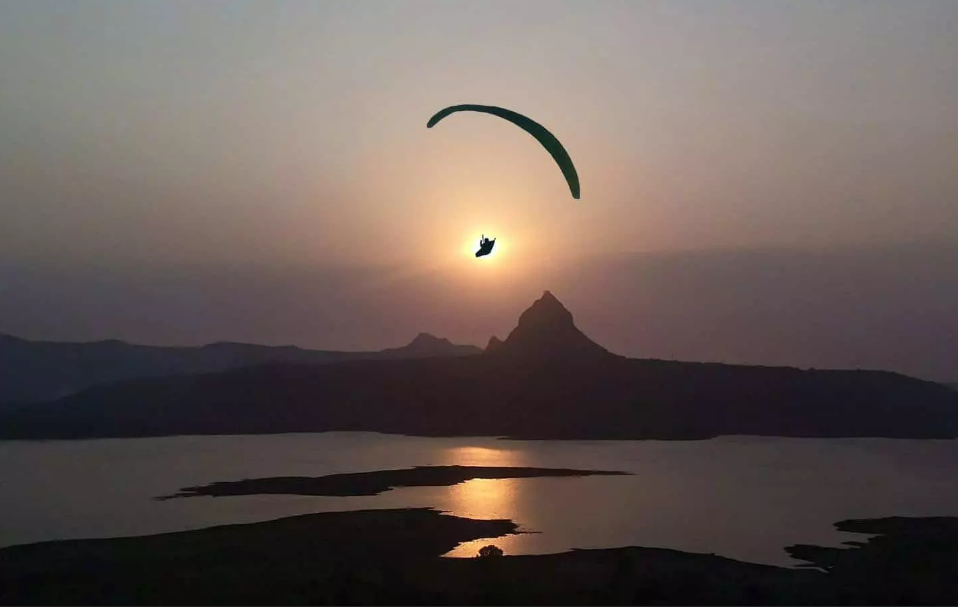 How to Book
Call or WhatsApp - +91 906 767 6455
Drop a Mail - hello@greensutrafarms.com
Tariff
INR 3,500/night per person (for a group of minimum 8 people)
INR 28,000/night for whole villa
Check-in - 2PM
Check-out - 11AM
The tariff includes tea and coffee with Breakfast, Evening Snack, Lunch and Dinner. Also, they have a fridge in the dining space where fresh organic fruits which can be enjoyed by the guests at any time.
If you're looking to host a reunion or large celebration just a quick drive from Pune or Mumbai, these villas are your best bet! Plan a stay for special family functions like anniversaries or milestone birthdays. Here you will find luxury redefined!
Click here to follow me on Instagram, where I share snippets of my travel-tales.
Ready to travel for free? Earn credits and redeem them on Tripoto's weekend getaways, hotel stays and vacation packages after the pandemic is over!
For Whatsapp: Chat with us on Whatsapp to help us plan your next trip!