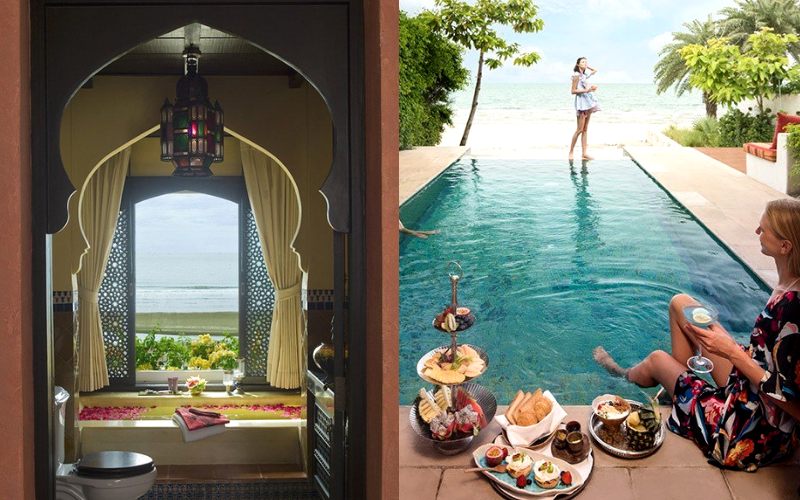 Drift away to the majestic palace of Agrabah sans the flying carpet, catch a plane from India to... Thailand.

Live the fairy-tale life like Aladdin and Jasmine at Villa Maroc, a luxury resort in Pranburi, Thailand.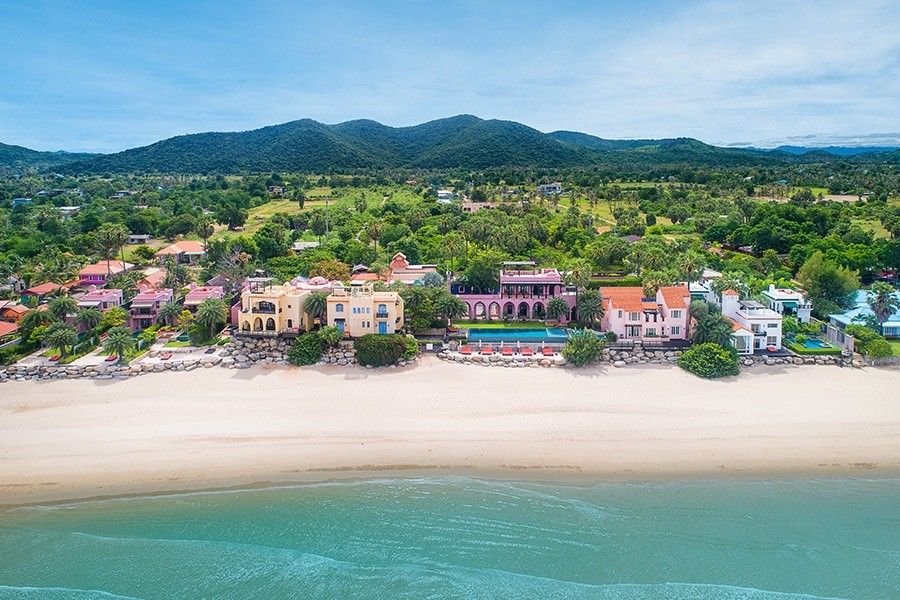 About the property:

Built on a private beach-side, the interiors of this resort are inspired by the distinctive architecture of Morocco. It looks straight out of an Arabian Nights fantasy. You'll definaely have a hard time believing that this property lies along the coastline of South-East Asia.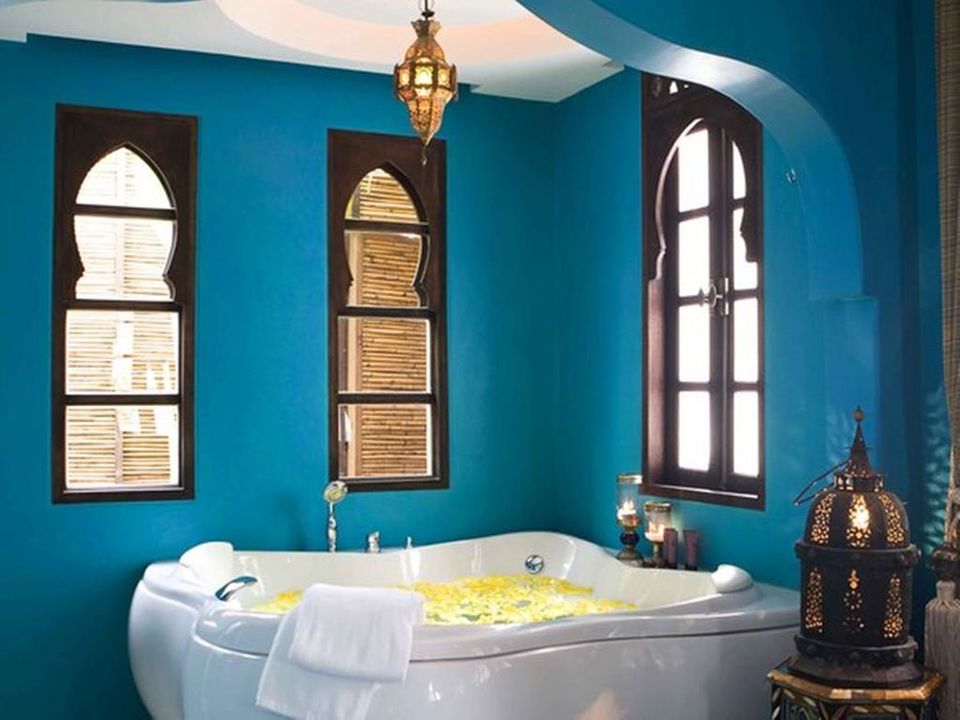 Where: Set on Pranburi Beach, it is a 3-hour drive from Bangkok and 30 minutes drive away from Hua Hin Town.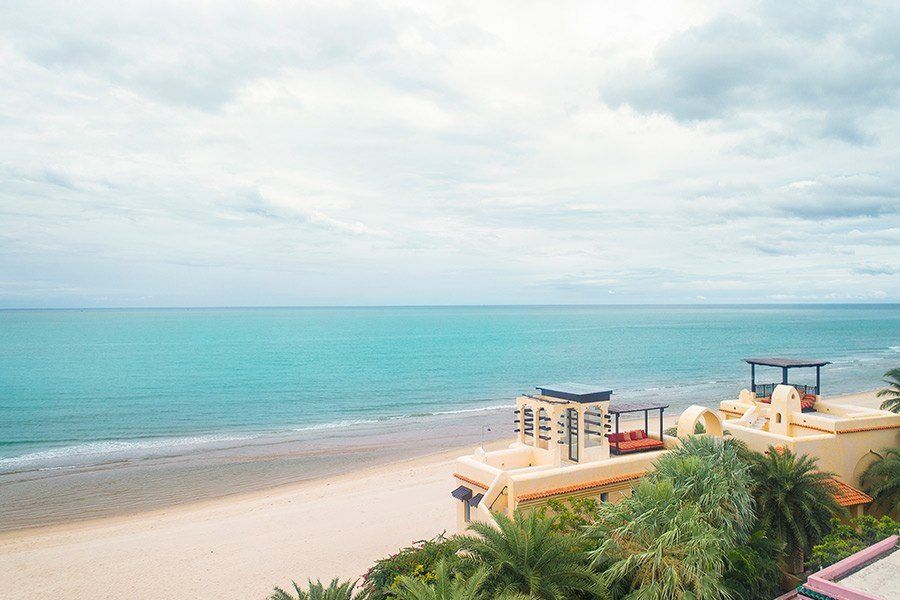 Accommodation/Rooms:
The accommodation consists of 15 luxury rooms, 6 Pool Courts, 4 Pool Villas, 1 One-Bedroom Villa, 2 Two-Bedroom Villas, and 2 Royal Villas, all of which have been designed in an Arabian style.
The suites to choose from are as follows:
Pool Court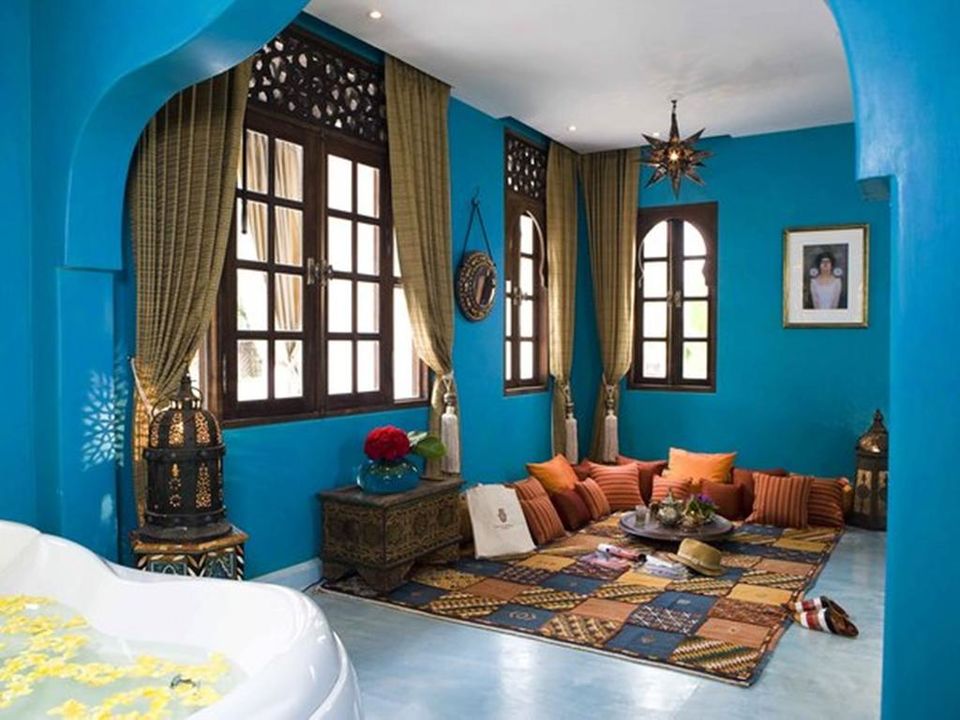 Inspired by traditional Moroccan mansions known as "riads", the two-floor Pool Courts are built around an open courtyard, there's plenty of natural light and privacy.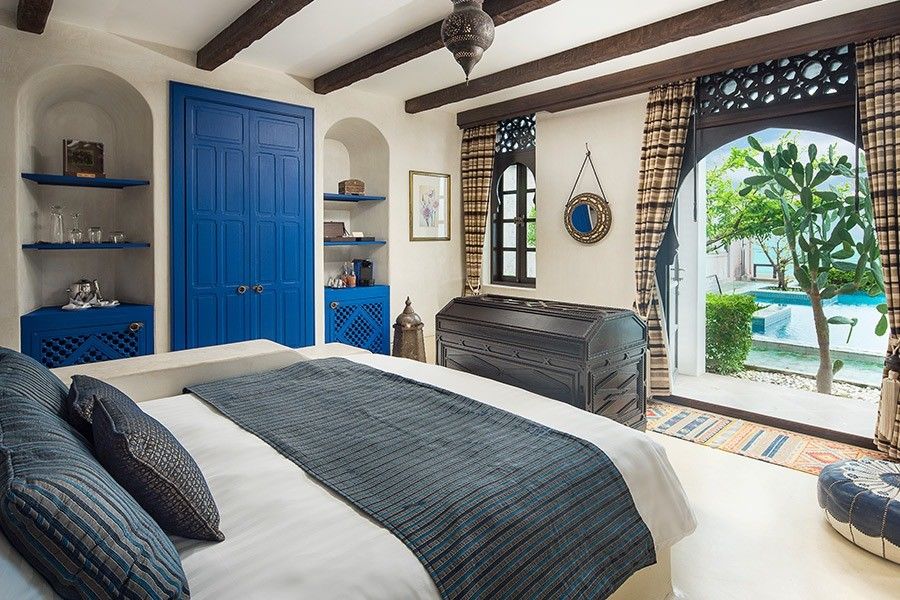 The stunning center-piece fountain, known as a "zellige" is crafted by a Moroccan artist and completes your transportation to the other realm.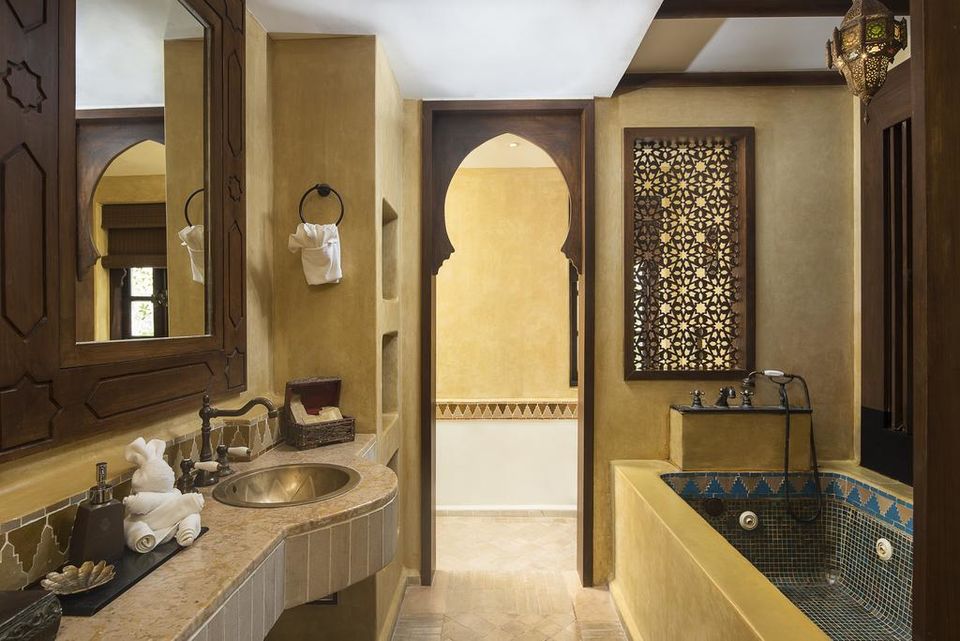 On the ground floor, each unit has a courtyard type lounging location for reading, relaxing or for munching on snacks as the sun goes down.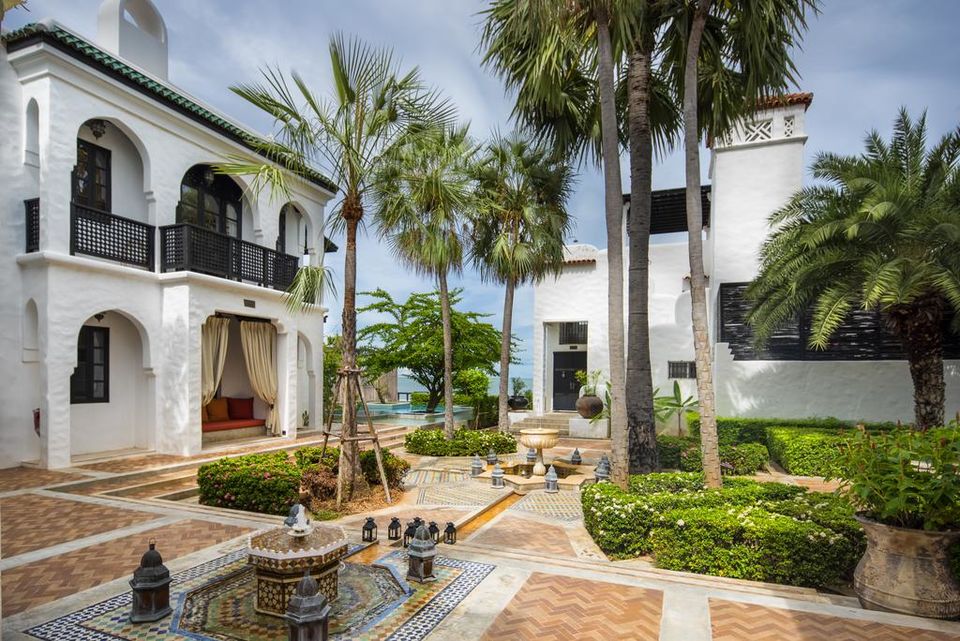 The upper floors house huge terrace sized balconies with striking views that are perfect for a night-time private party under the sky.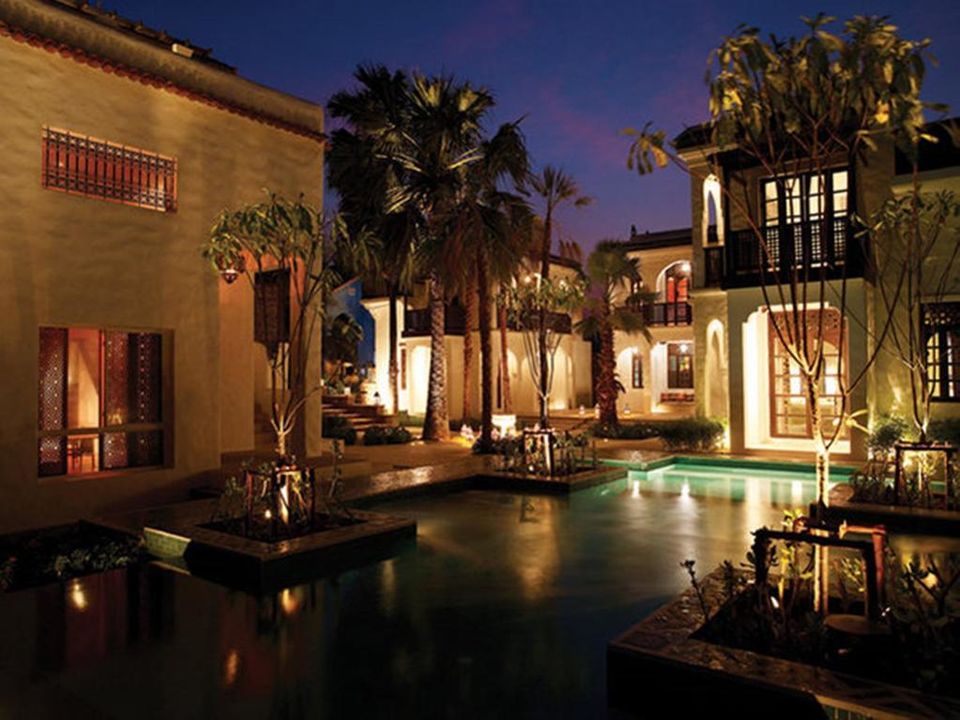 Pool Villa
They have four Pool Villas which are honestly the epitome of opulence.
Villa Shammar (fennel), Villa Kammoon (cumin), Villa Kuzbra (coriander) and Villa Qurfa (cinnamon) - each of which has a different themed floor plan and décor.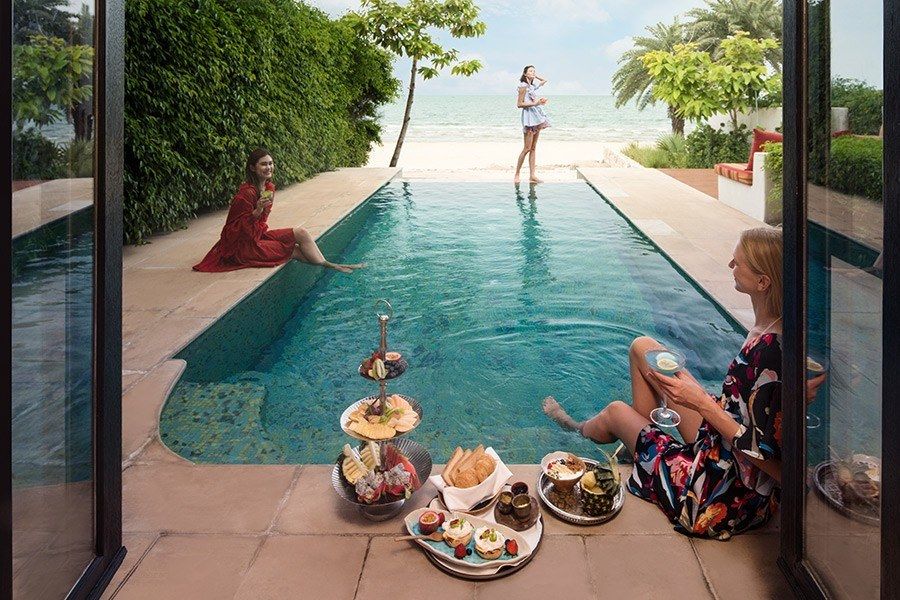 Each authentic villa enjoys panoramic views of the sea and a private infinity pool for individual indulgence.
You get direct access to their isolated private beachvia a waterside courtyard.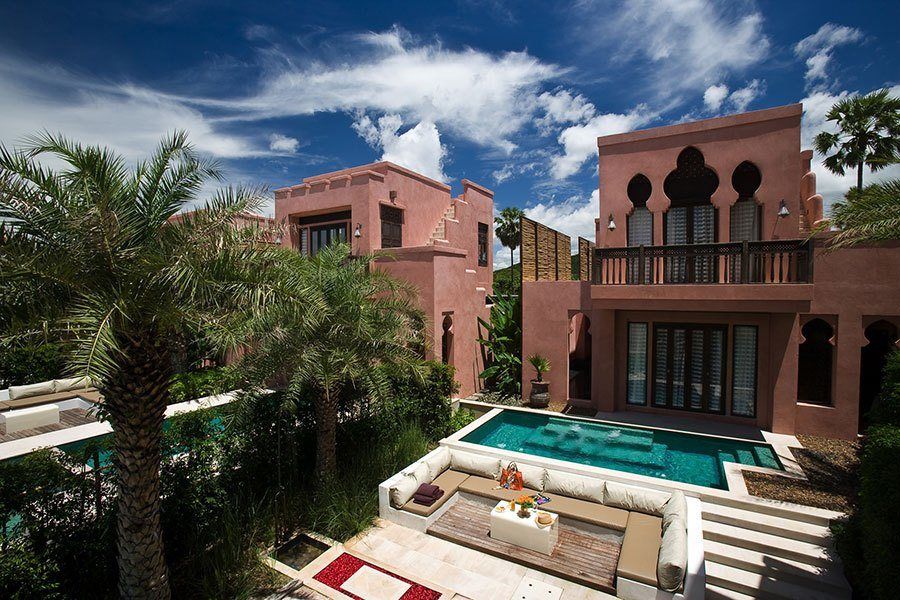 While the spacious bedroom is located on the second floor, these exclusive villas also house private spa spaces where you canopt for a typical Thai massage.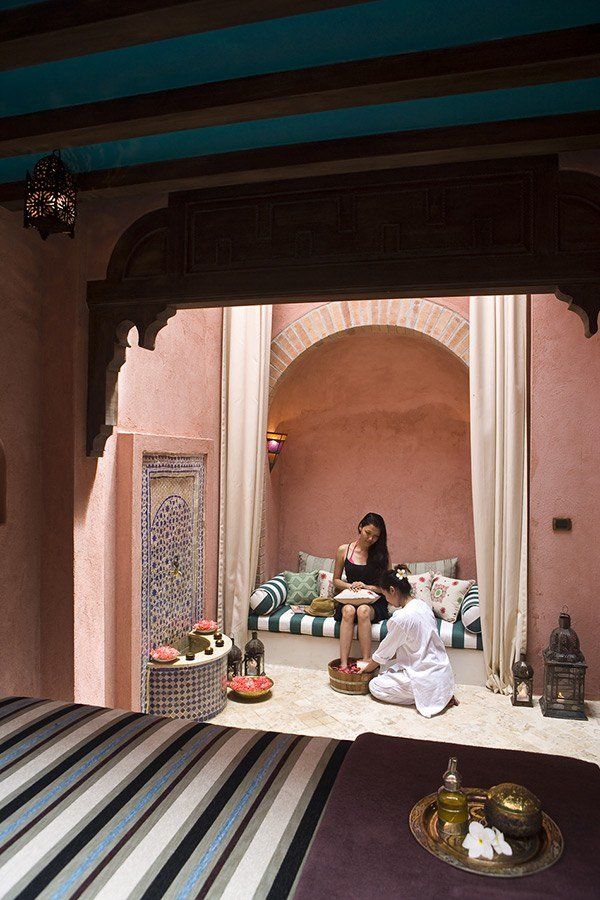 One Bedroom Villa - Villa Kurkum (Turmeric)
Villa Kurkum is a two-storey villa situated on the beach with breath-taking views of "the sea meets sky" scenes.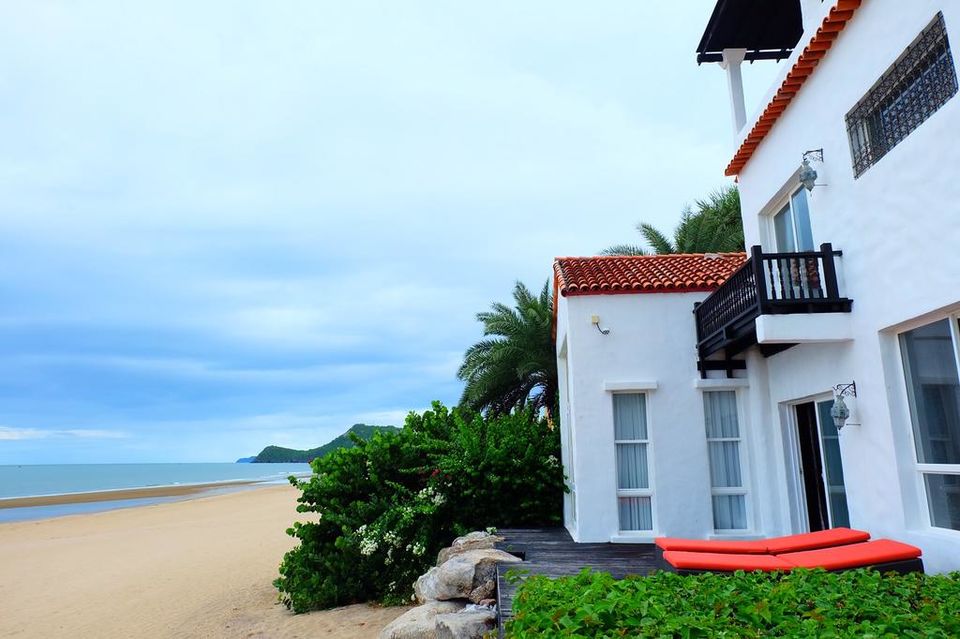 The best part about these Villas is that windows open out onto the water's edge!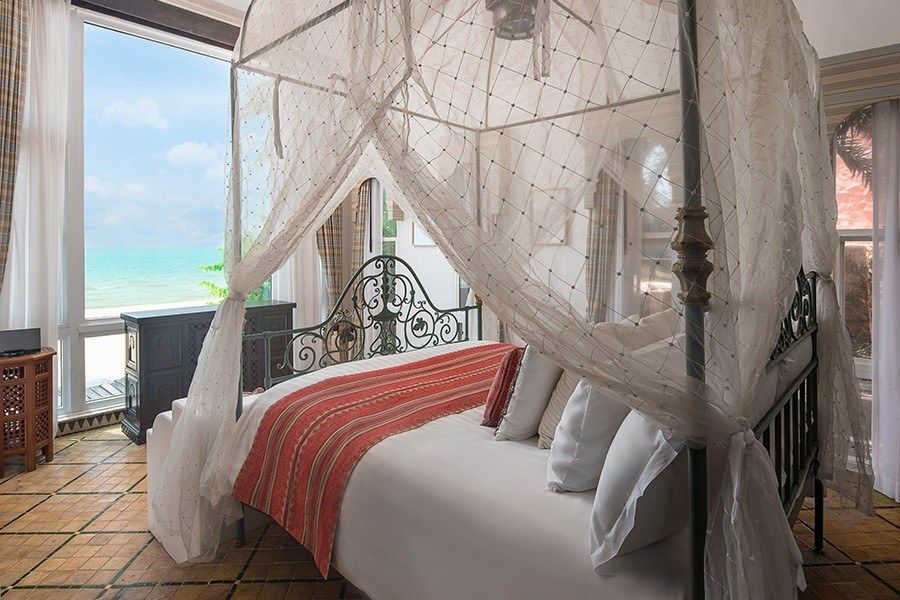 The interior uses vibrant lamps, textiles, and intricately carved wooden ornamentation to create the Moroccan feeling.
Two Bedroom Villa - Villa Yanisoon (Aniseed)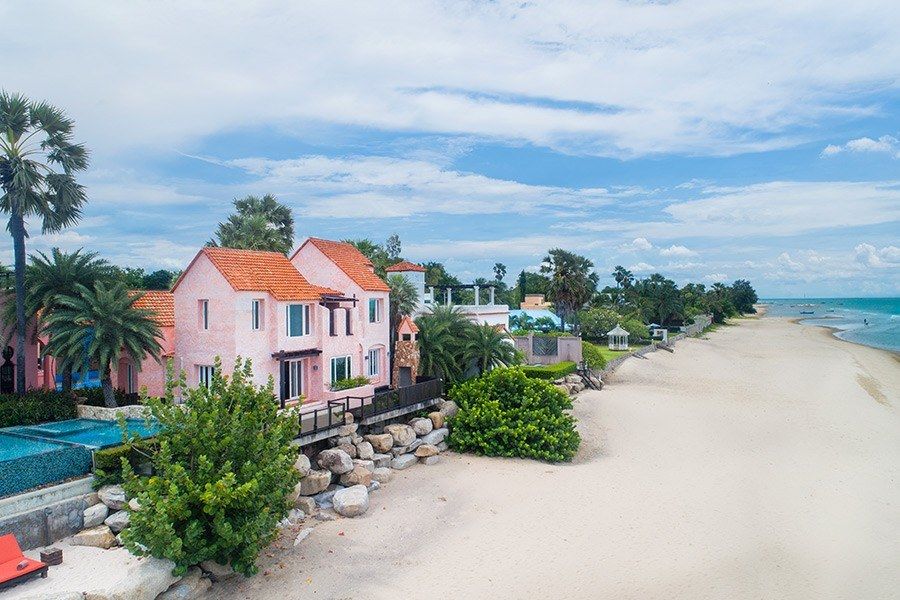 Designed using traditional middle-eastern architecture and furnishings, this two-storey villa is one of the most exciting and exclusive accommodation option.
This walls are painted a pretty rose pink and the washrooms have the coolest bath-tubs and the most exciting views!
I mean, bathing with a view couldn't get better!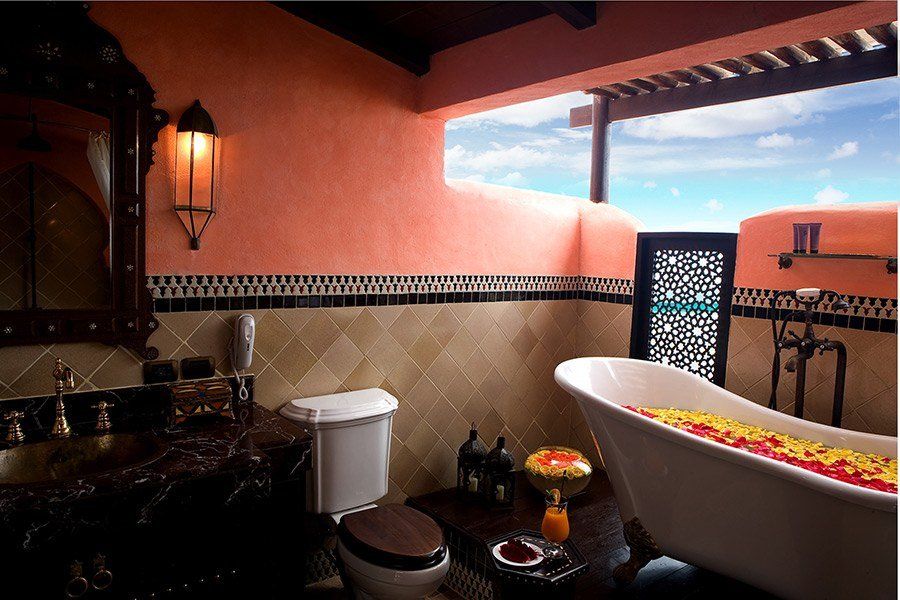 Royal Villa - Villa Za'atar (Thyme)
Accommodating up to four people in its flexible living space, Villa Za'atar is one of the biggest in this resort.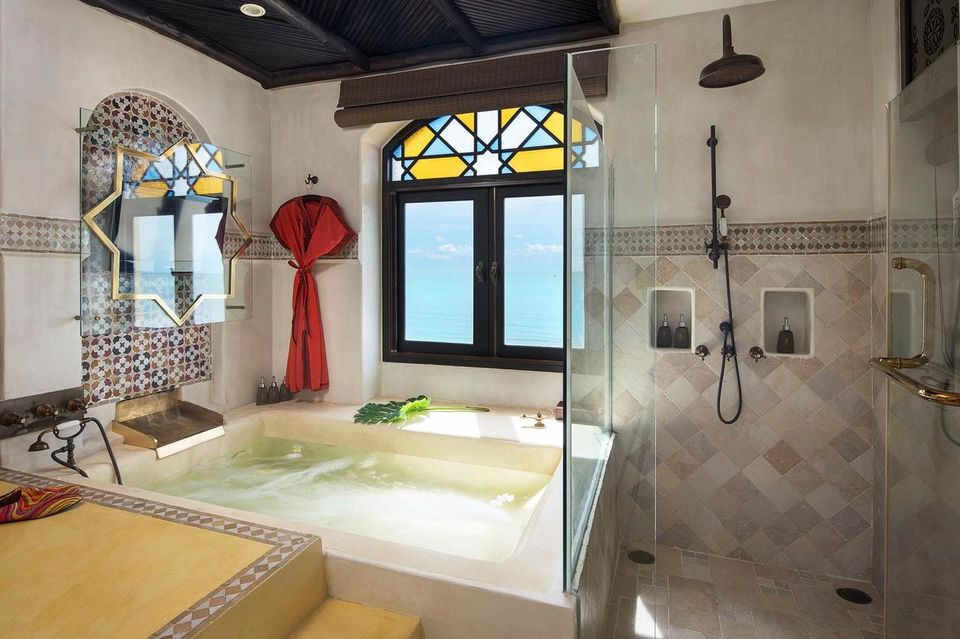 The bedroom has a crazy Jacuzzi and gorgeous sea views.
The cherry on top is the roof terrace which is furnished in Morocco's grandest style with the fanciest of balconies.
I mean, you could totally imagine standing on the balcony, watching over the sea, awaiting a Prince on a flying carpet, no?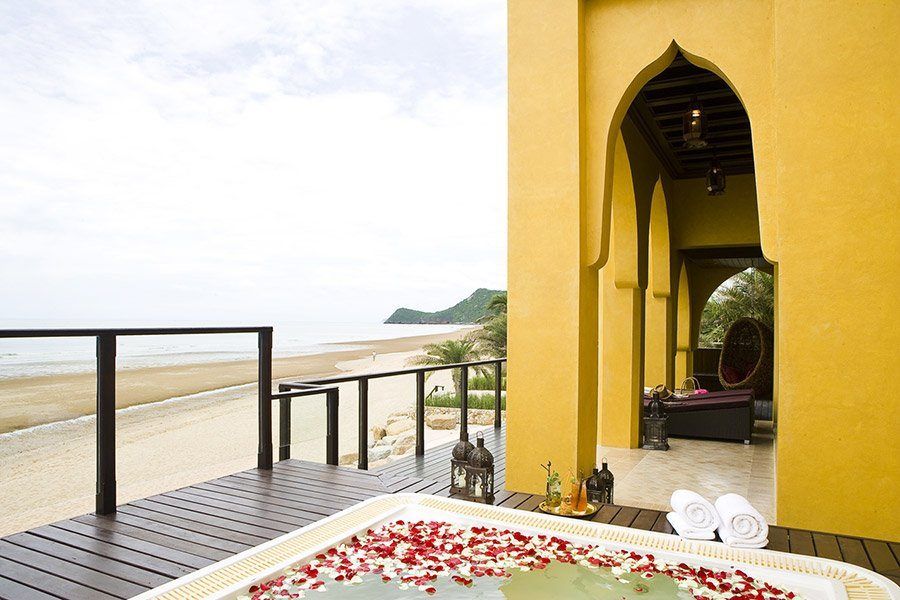 Other Facilities:
Villa Maroc includes a restaurant and a seaside shisha bar/lounge. There's an outdoor infinity pool, a fitness room, a day spa, and a hammam.

Sherazade Hammam And Spa
Sherazade Hammam and Spa offers Thai healing and comfort technique, concealed in Arabian colors and artifacts on the shores of Pranburi.
You can also opt to have a spa session under a beautiful Arabic cabana on the Beach, where the natural music of the crashing wave will lull you to sleep.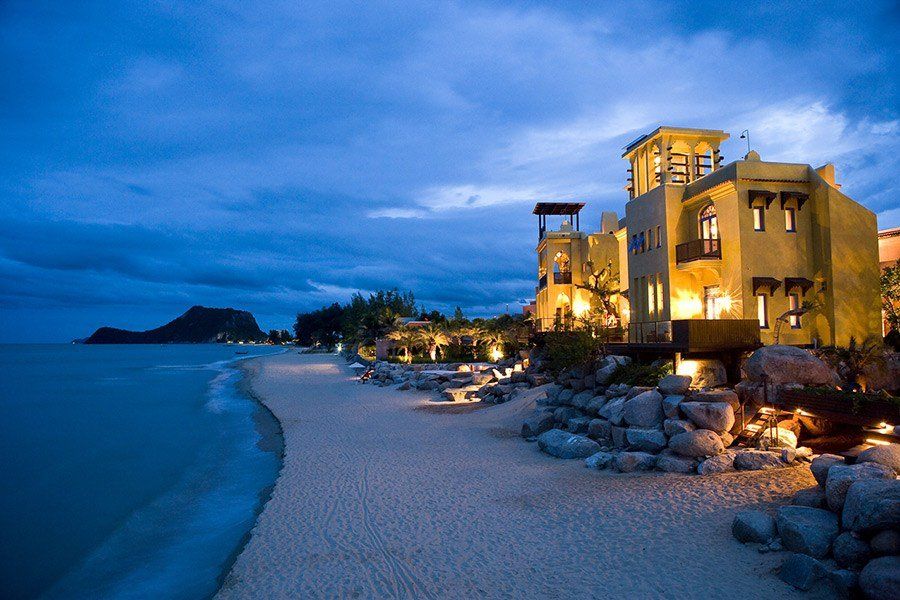 Food:
The in-house restaurant known as Casablanca offers award-winning cuisines from the Middle East as well as international cuisines.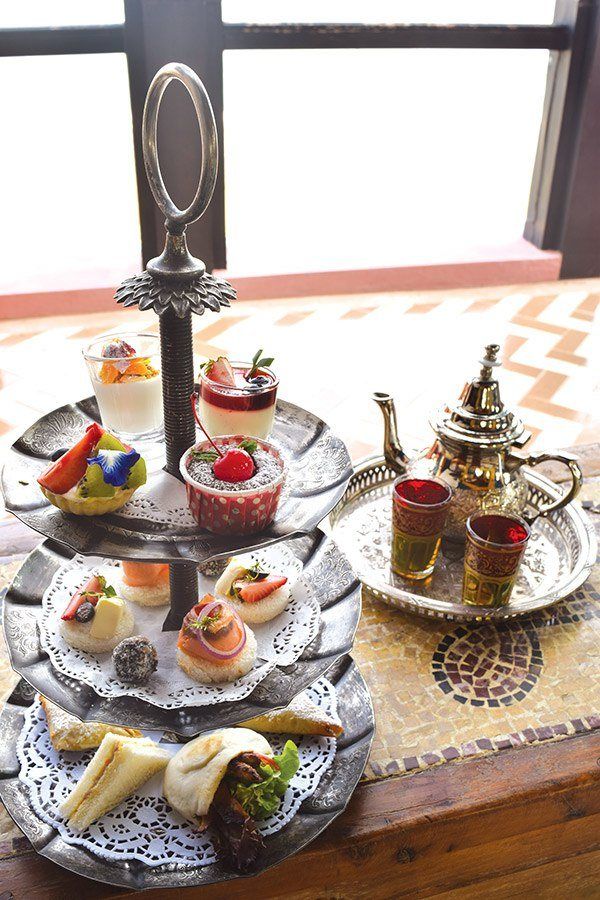 Located in the courtyard of a traditional Moroccan riad, Casablanca serves food throughout the day, using fresh daily products sourced locally and from around the region.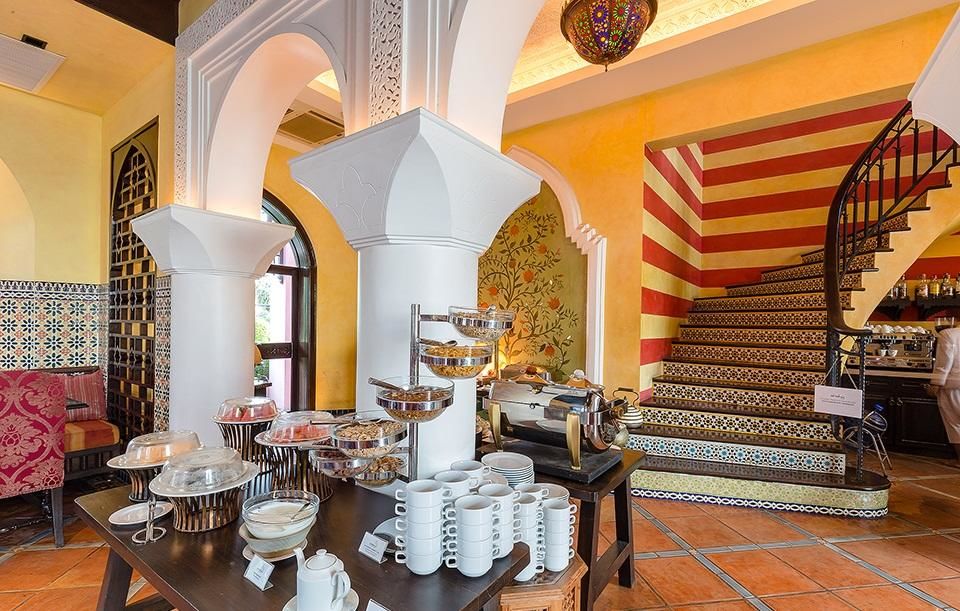 Whereas the Shi Sha Bar offers a mouth-watering selection of Lebanese Mezzeh and Moroccan delicacies, finest vintages, and cocktails of course!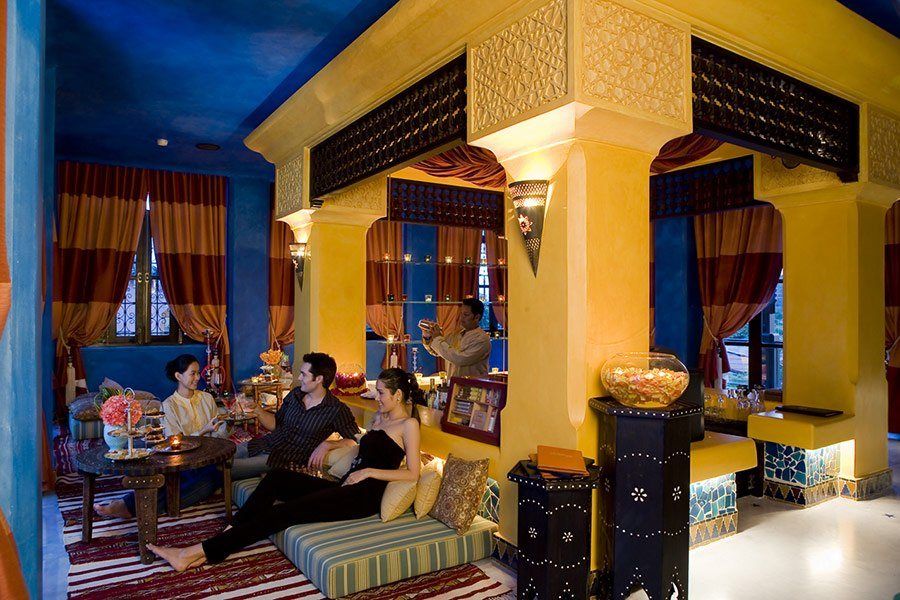 Lounge on their outdoor sofa overlooking the beach and try the shisha under the open sky.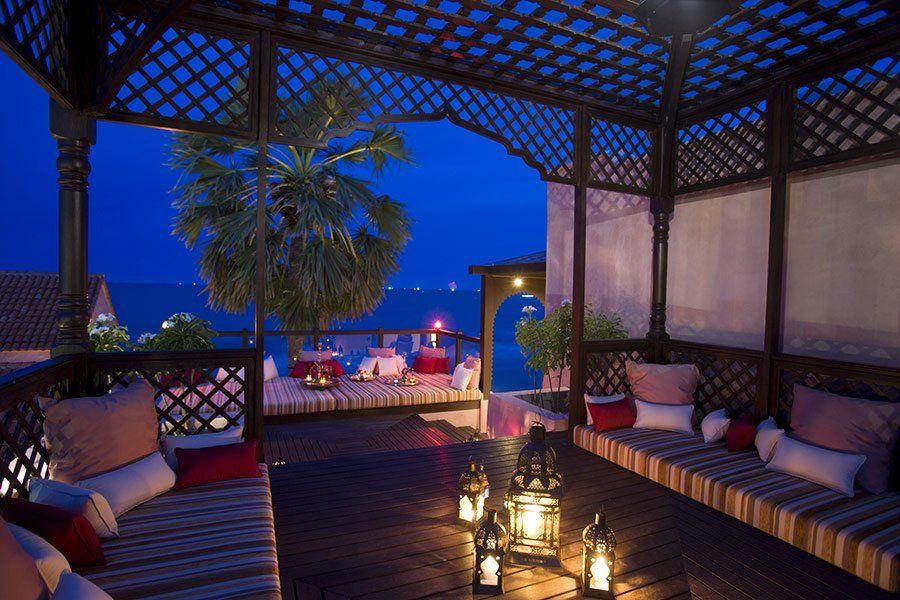 Tariff:
The cost of the Pool Court room is 16,800 INR , the Pool Villa is 28,000 INR, One Bedroom Villa 28,000 INR, Two Bedroom Villa 33,600 and the Royal Villa is for 44,000 INR.
You can book the rooms or check the tariff here.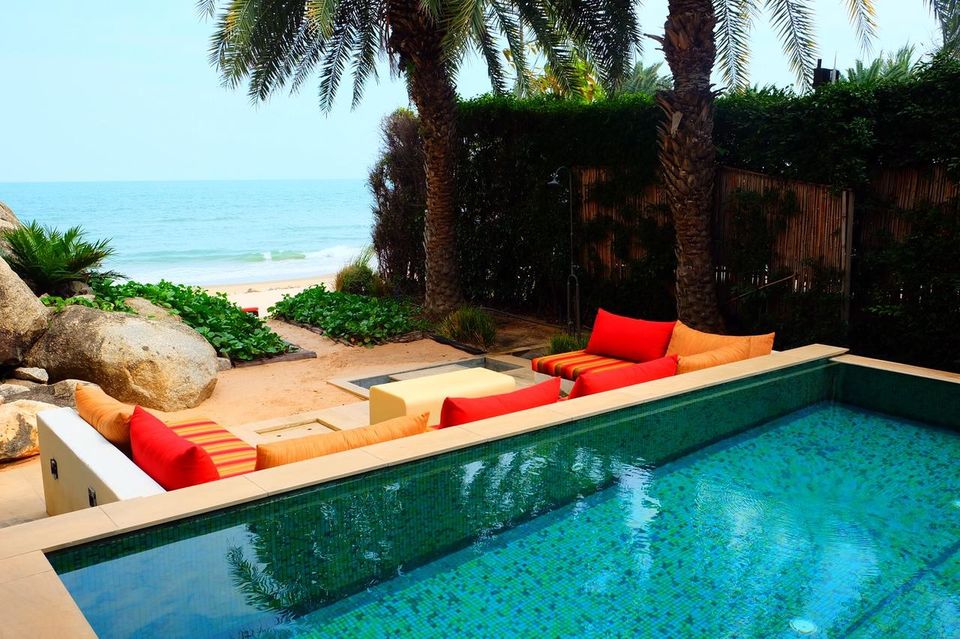 With its tasteful interiors and truly stunning ambiance, Villa Maroc seems like the castle of Arabah transported to the beaches of Thailand by Genie, on Aladdin's request!


Say What?