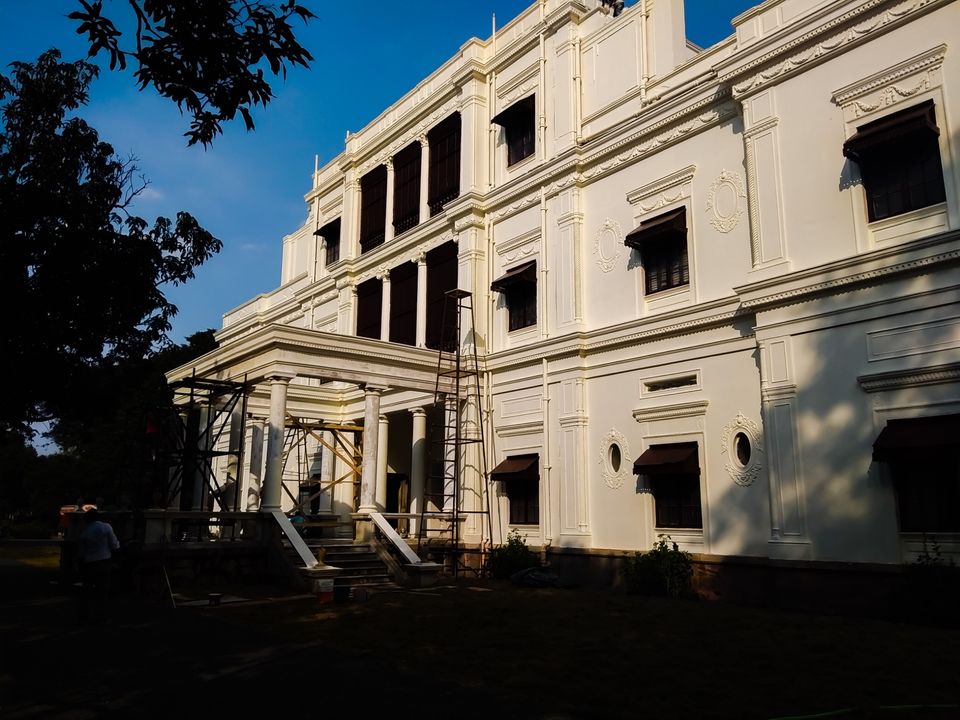 So it was 'one of a kind' journey from Ujjain to Indore as Train No.12466 INTERCITY EXPRESS from Ujjain to Indore ran 1.30hours late behind its scheduled time, and guess what? It was midnight when we reached INDB (Indore Junction BG).
There's always an advantage to pre-booked hotels- thanks to MakeMyTrip for making that happen.
We checked into HOTEL AMBASSADOR at Indore at almost 12.15a.m..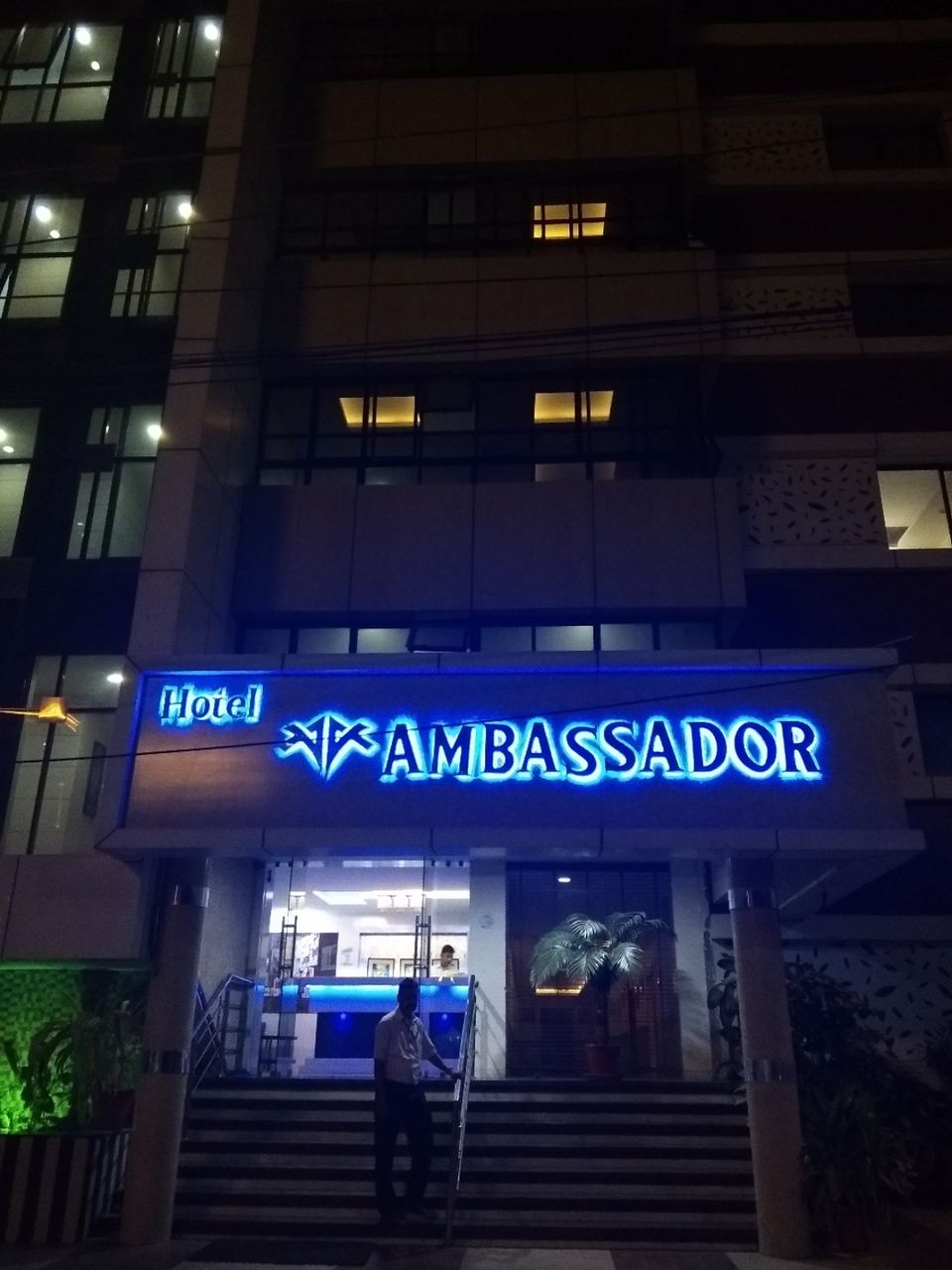 As we are Bengalis, Durga Puja holds a very special position in our heart!
It was Durga Ashtami on this very day and hence we headed to Omkareshwar to pay a visit to one of the 12 Jyotirlingas of the country on this auspicious occasion.
A car was booked beforehand (Rs.3500 for the entire journey from Indore to Omkareshwar and back). It took us 3 hours to reach there.The environment there was breathtaking- The river,the boats,the footbridge,and the way to the temple- way too beautiful. The entry to the temple was crowded,and we anyhow managed to get inside, offer prayers for a second or so and came out. After spending a few hours at the beautiful location,we returned back to Indore.
We had earlier discovered from Google as well as the locals of Indore about one of the famous Durga Pujas of Indore organised by The Bengali Club, Navlakha, Indore every year. We reached there that evening and guess what? We didn't find it any less from a Kolkata Durga Puja!!
We were taken back in awe and wonder. We were mesmerized!
There were arrangements of several stalls for dinner as well as snacks and other things such as clothes, jeweleries etc.We bought some food and returned back to our hotel.
The food was D E L I C I O U S!!
Overall,the Durga Ashtami was remarkably well spent.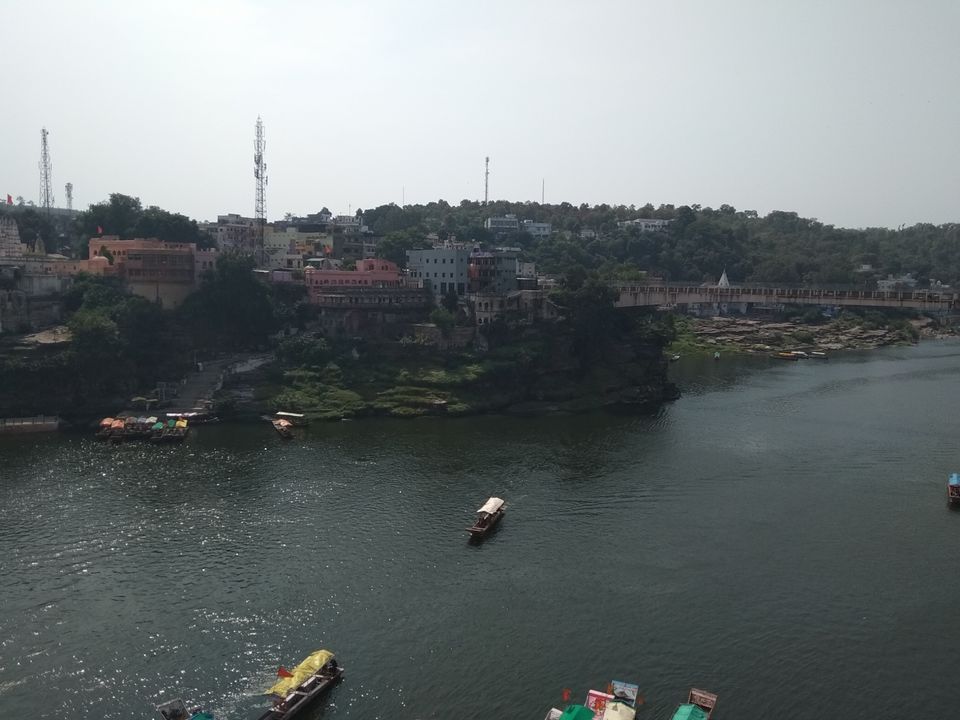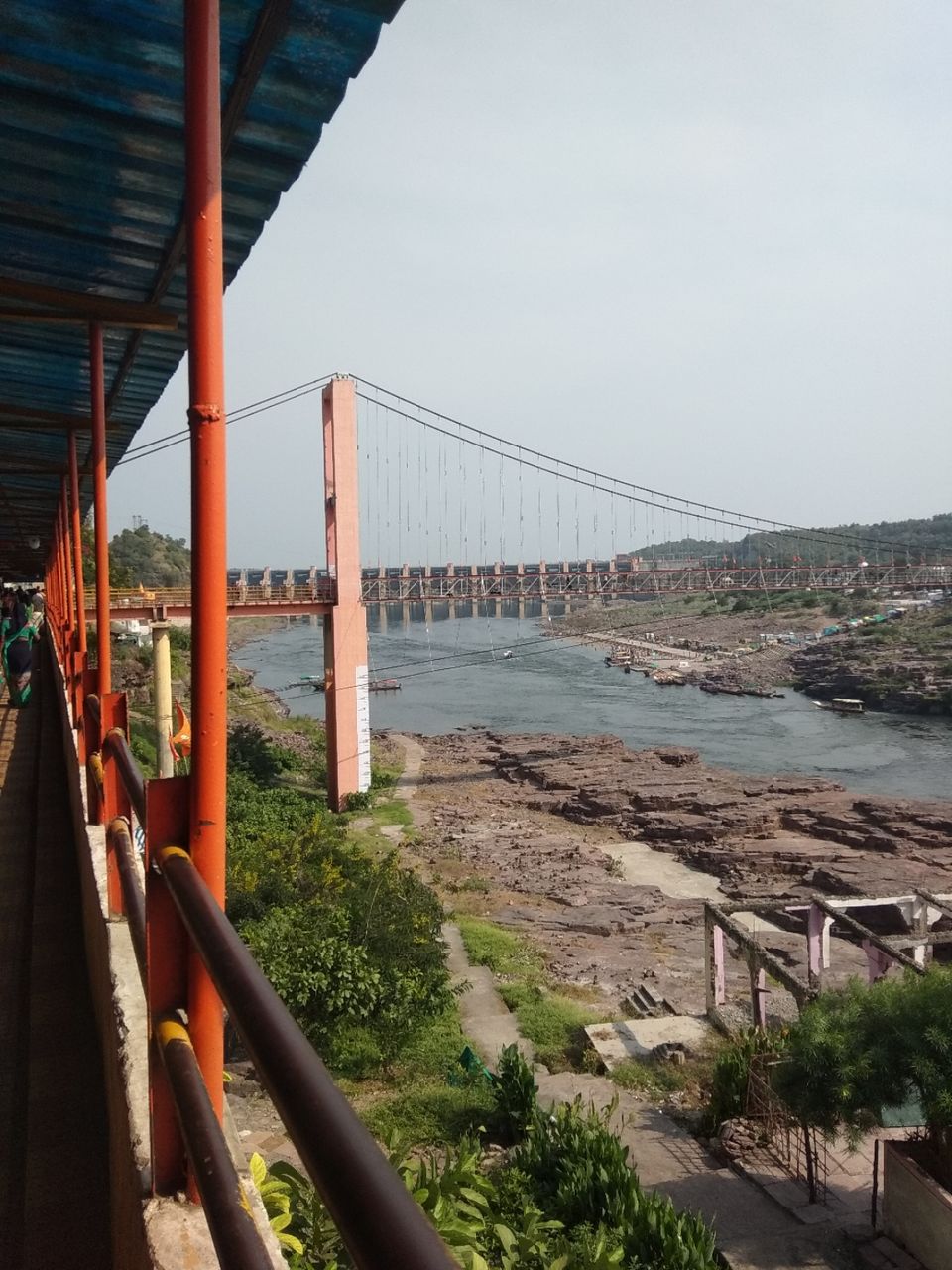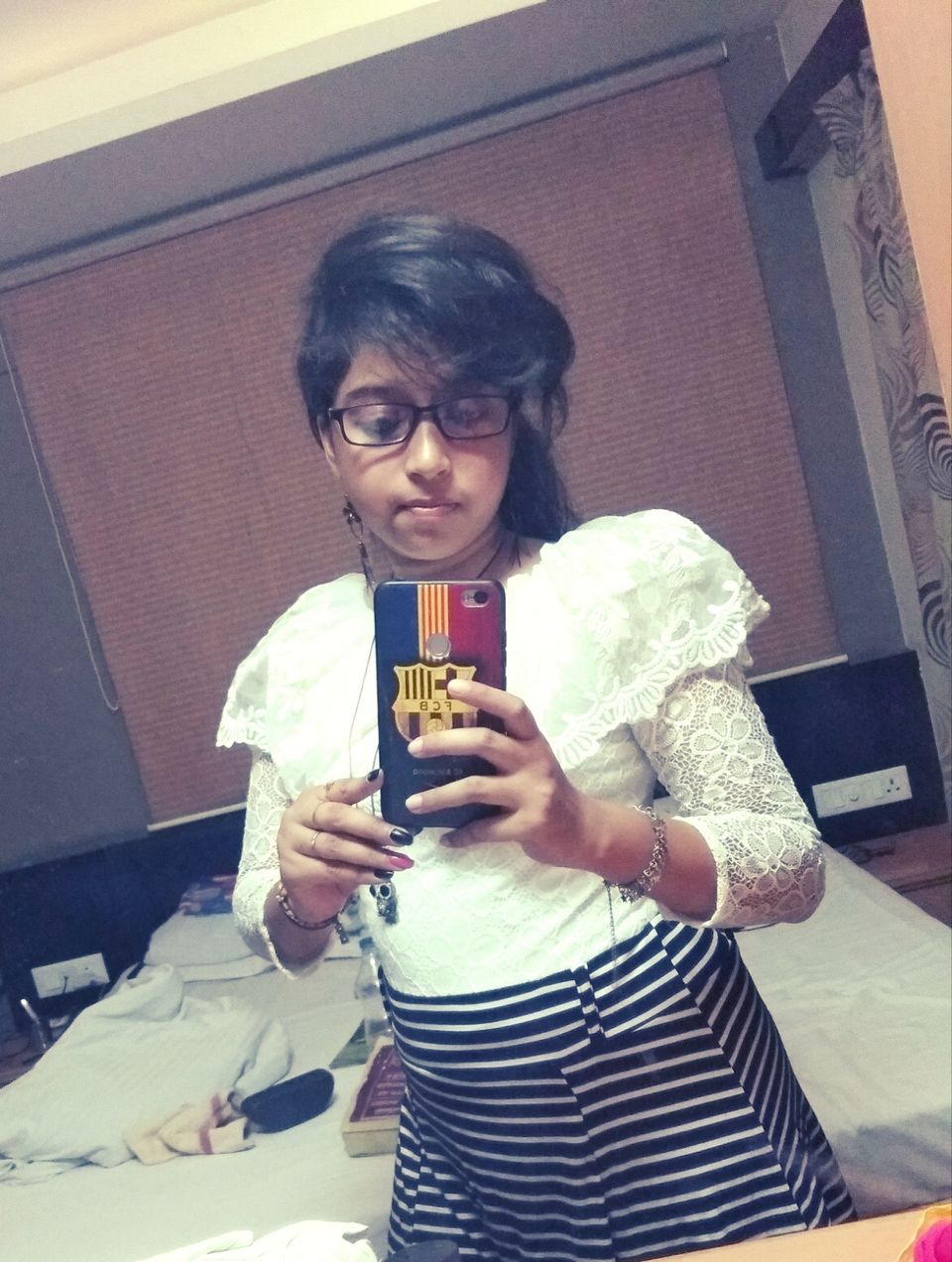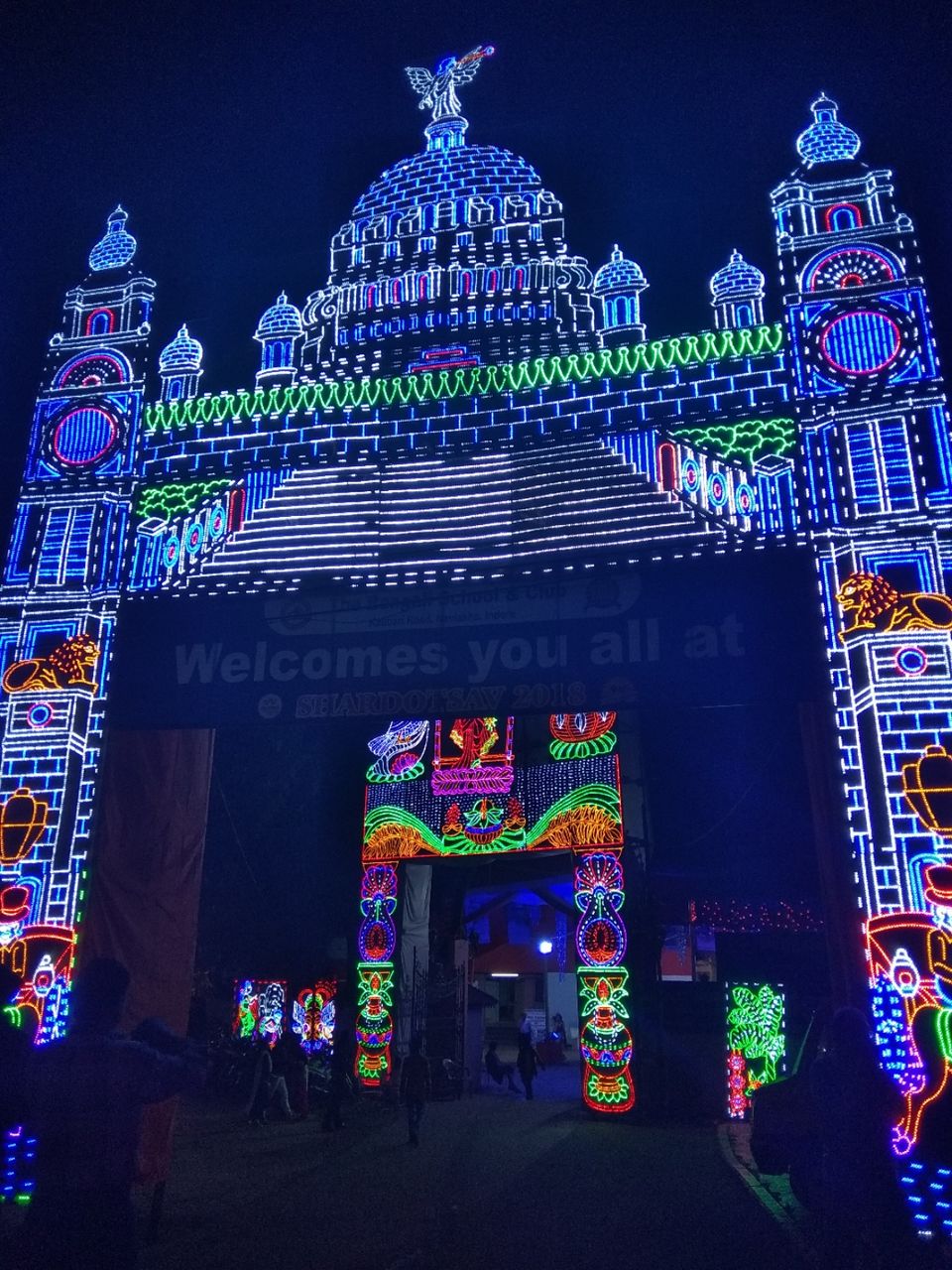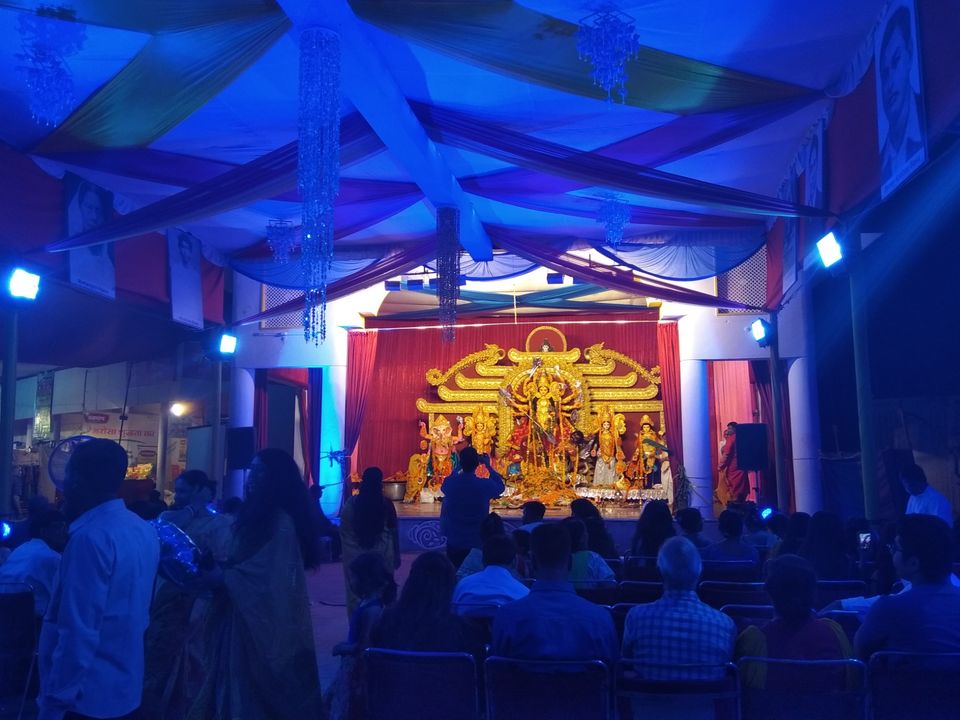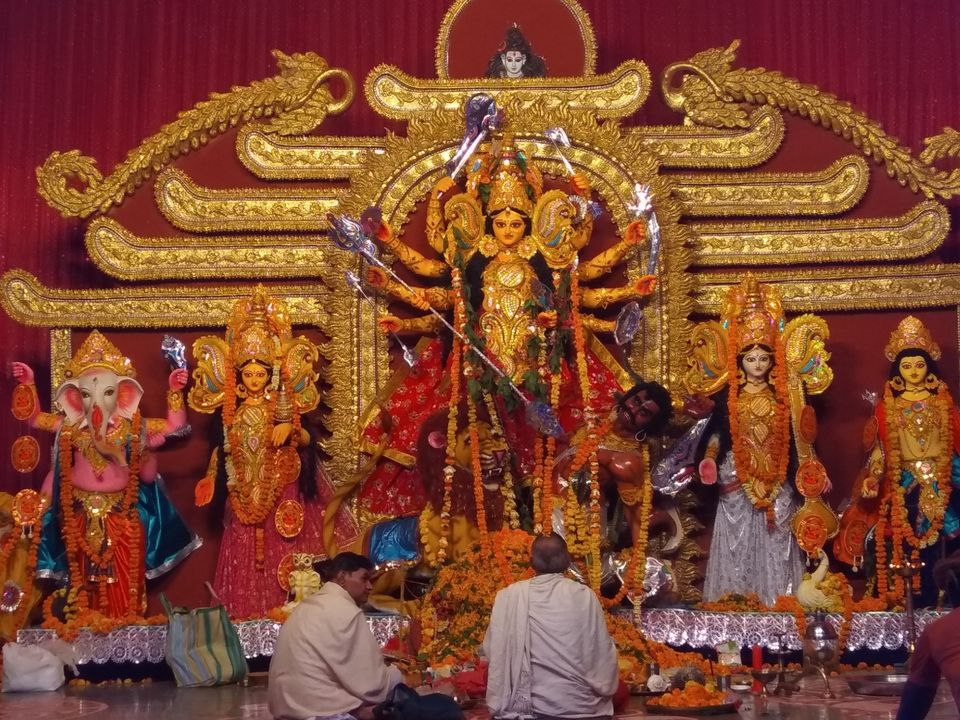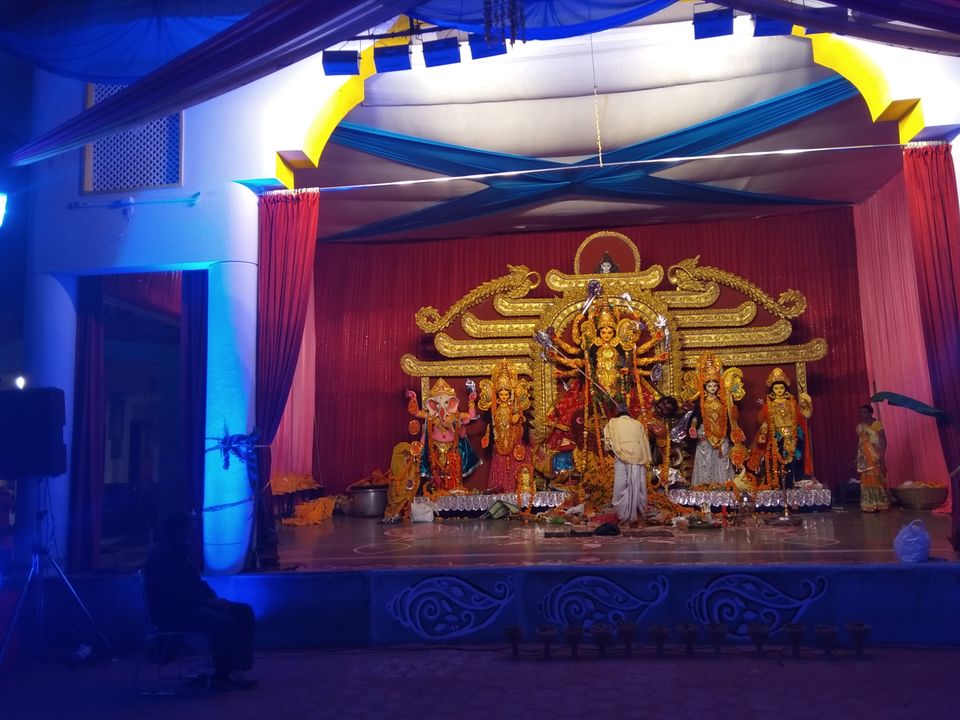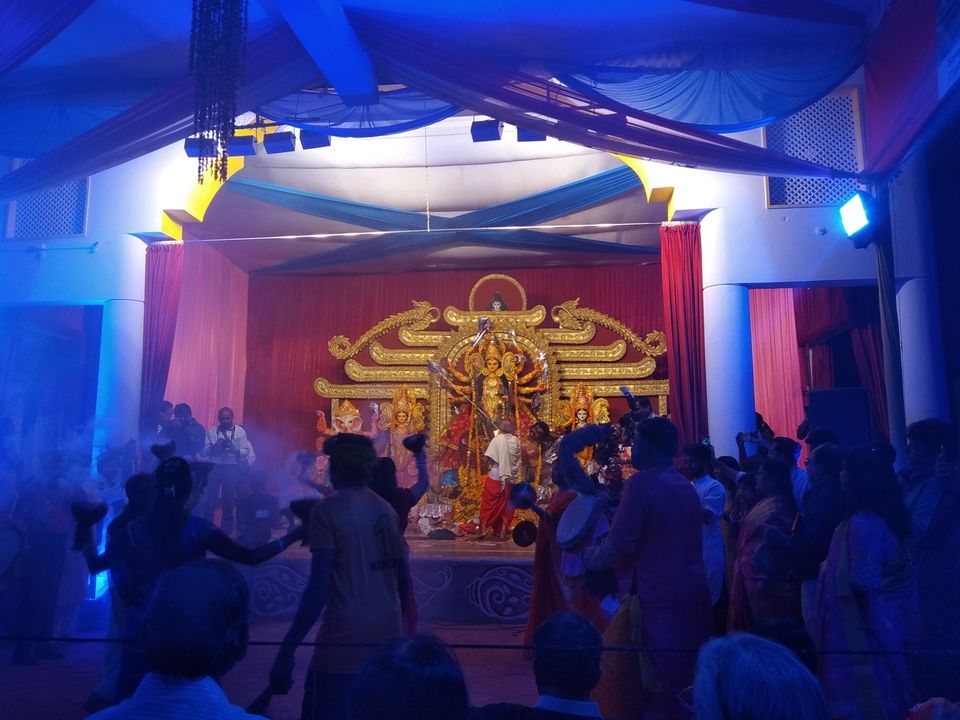 It was our last day at Indore. So we went for the local sightseeing rather than any long distance tour.
Indore is justifiably called the CLEANEST CITY OF INDIA!! The roads are too clean and altogether the environment is pure bliss! Hadn't I mentioned this, it would have been an injustice to the city. We started early in the morning in an auto that had been booked the night before by my father. The spots that are worth a visit are-
• KHAJRANA GANESH TEMPLE- This temple covers a large area. Worth paying a visit!
• ANNAPURNA TEMPLE- A temple of goddess Annapurna.
• LAL BAGH PALACE- This palace is several years old and is beyond description in words.You won't understand it's beauty unless you visit this place.You have to pay Rs.10/ per head to enter.I would have been the happiest if I could somehow stay back there,living in those large rooms of the kings and queens.
• RAJWADA- This was closed during our visit due to construction and repairing works but we managed to visit the temple that is attached. Basically in and around this place, you'll find numerous shops for shopping and that's what attracts the most. Indore is famous for its garments and many more.A city worth exploring and loving!!
• SHRI VAISHNO MATA TEMPLE- This temple has been built as a replica of the Vaishno Devi Katra. Caves have been built through which you have to walk to reach the deity. Quite interesting it was.
• BADA GANESH TEMPLE- This temple has got the biggest ganesh(perhaps) that I've ever seen in my entire life.
and last but the best one
• TREASURE ISLAND MALL- Now coming to the best part of this city(okay it's the best only for me).Make it sure you visit this mall,if possible,in the evening because the environment becomes worth enjoying.It's quite a big mall but what attracted me more was the stalls that have been put up outside the mall. These stalls mainly consist of different flavors of papads and most interestingly, different artworks of the prisoners. These artworks are worth buying!!
We had a delicious lunch at the GURU KRIPA HOTEL.It was purely delicious and anybody would love it(since it was Navratri at that time,most of the hotels were actually just serving VEG food)
There are a few other places to visit which we couldn't manage to see due to lack of time as this was our last day here and we had our train back to Kolkata this night itself.
I have actually fallen in love with this city and trust me, I would be the happiest if I can settle here someday.