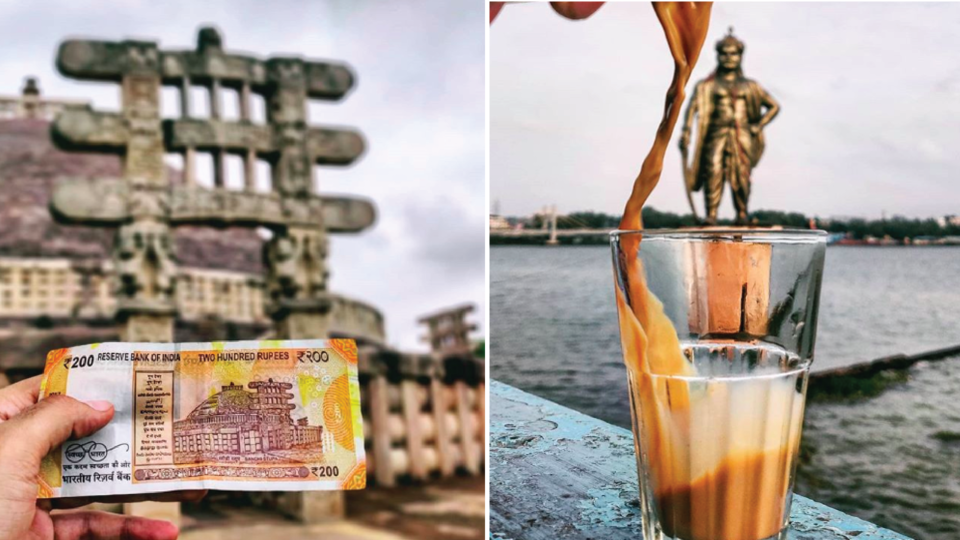 The great Walt Disney once said, "Of all our inventions of mass communication, pictures still speak the most universally understood language." Looking at Delhi-based wanderer and photographer Zaid Salman's work, I can't help but agree. An avid traveller, Zaid has recently been exploring the mesmerising state of Madhya Pradesh and his pictures seem to have opened up a new world altogether. From capturing grand monuments in his own unique style to photographing people at their candid best, Zaid's pictures from Madhya Pradesh are guaranteed to motivate you to pack your bags and set off right away.
Where can I see Zaid's work?
In addition to posting handpicked travel content from around the world, we are also following Zaid's adventures through Madhya Pradesh on Instagram. Head over to Tripoto's official Instagram page to check out Zaid's breathtaking pictures. Here are some of our personal favourites:
To follow Zaid's enviable, travel-filled life, you can also check out his Instagram account for all the action, as it happens.
What can I expect on a trip to Madhya Pradesh?
While Madhya Pradesh is often recognised as a wildlife haven, you'd be surprised to know that there's much more to the state than its well maintained wildlife parks. A truly versatile travel destination, Madhya Pradesh has something to offer for just about everyone. Whether it be nature lovers or history aficionados, pilgrims or just travellers looking to meet people and learn about a new culture—you travel to Madhya Pradesh seeking something and you always end up taking back more than you would've expected.
Where can I read more about the state?
Since Madhya Pradesh is a state that takes it tourism seriously, the government has come up with a killer website that will help you plan a holiday with utmost ease. The Madhya Pradesh Tourism website neatly lists down the places one can visit, accommodation options at these destinations and cultural events and festivals happening in different parts of the state.
The website also has a 'Plan your Trip' section which makes it a super easy process to plan a trip to the state on the basis of your interests and number of days you want to travel. Select one of the state-backed packages and explore the best of Madhya Pradesh without breaking your bank! And if you happen to be an international traveller, the website also comes with a dedicated section for foreign tourists to ensure that they take back from India nothing but fond memories.
You can also follow Madhya Pradesh tourism on Facebook and Instagram for regular updates on travel, culture and everything in between.
How was your experience exploring Madhya Pradesh? Write in here and share your stories with the Tripoto Community. Don't forget to check out Tripoto's YouTube channel for some insane travel videos.

This post is in association with Madhya Pradesh Tourism.