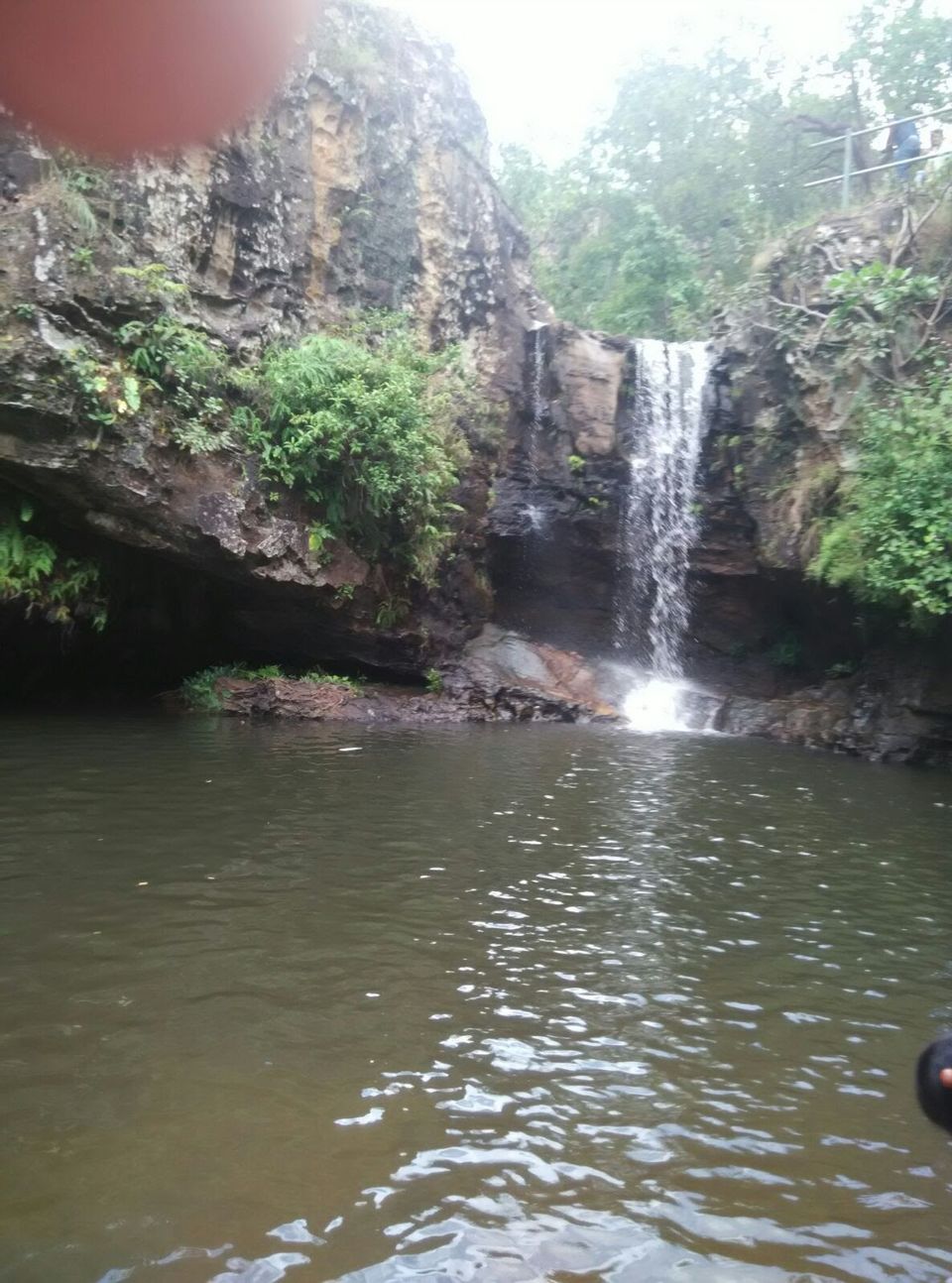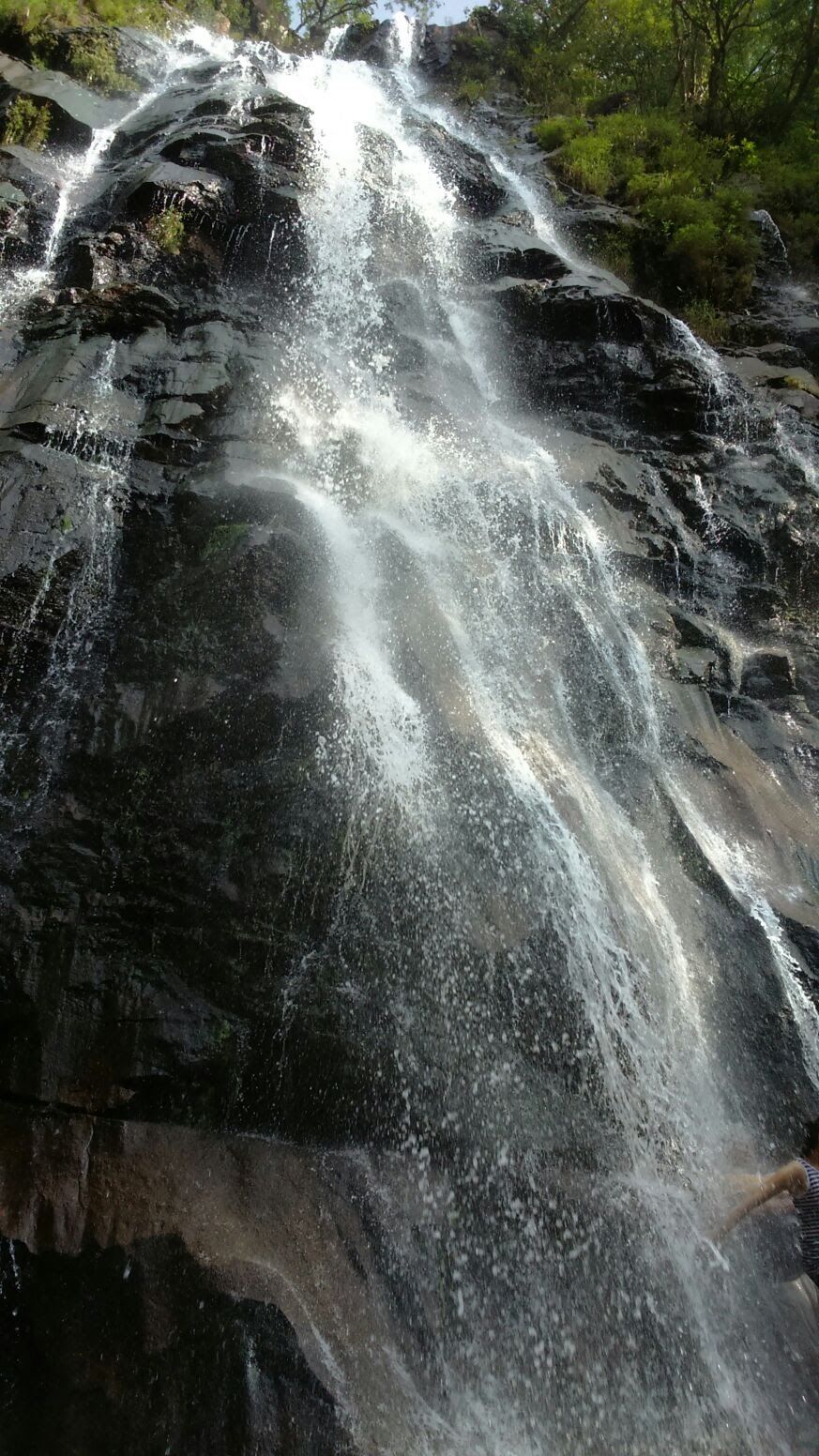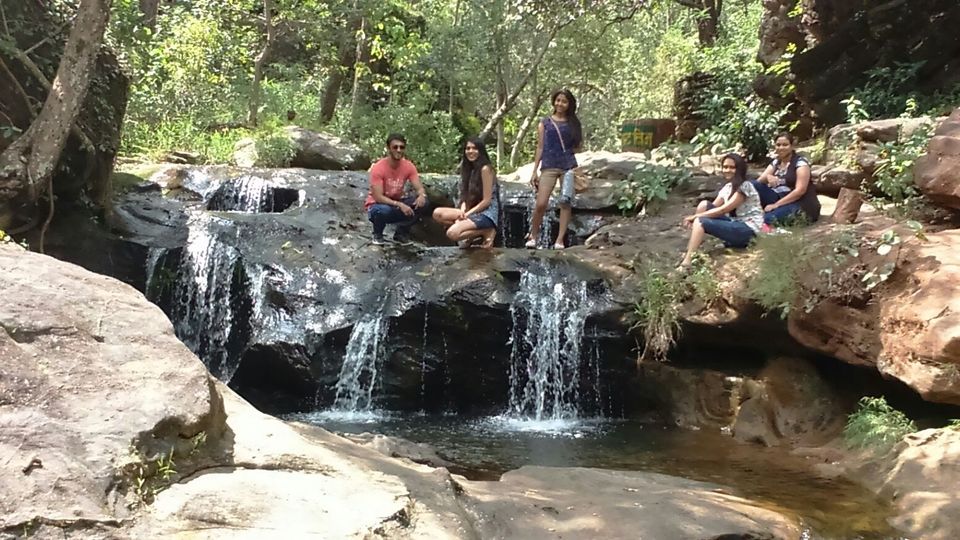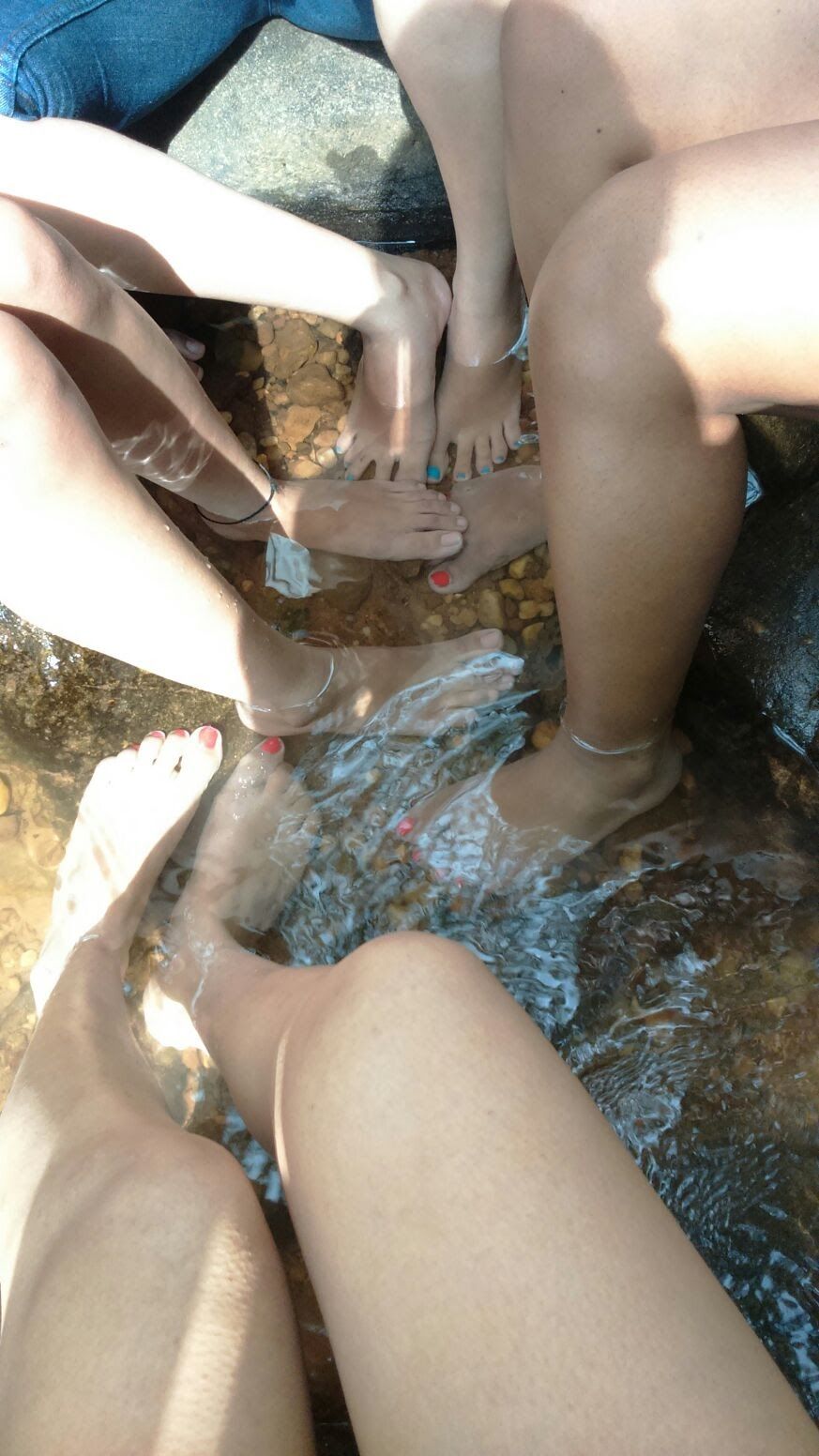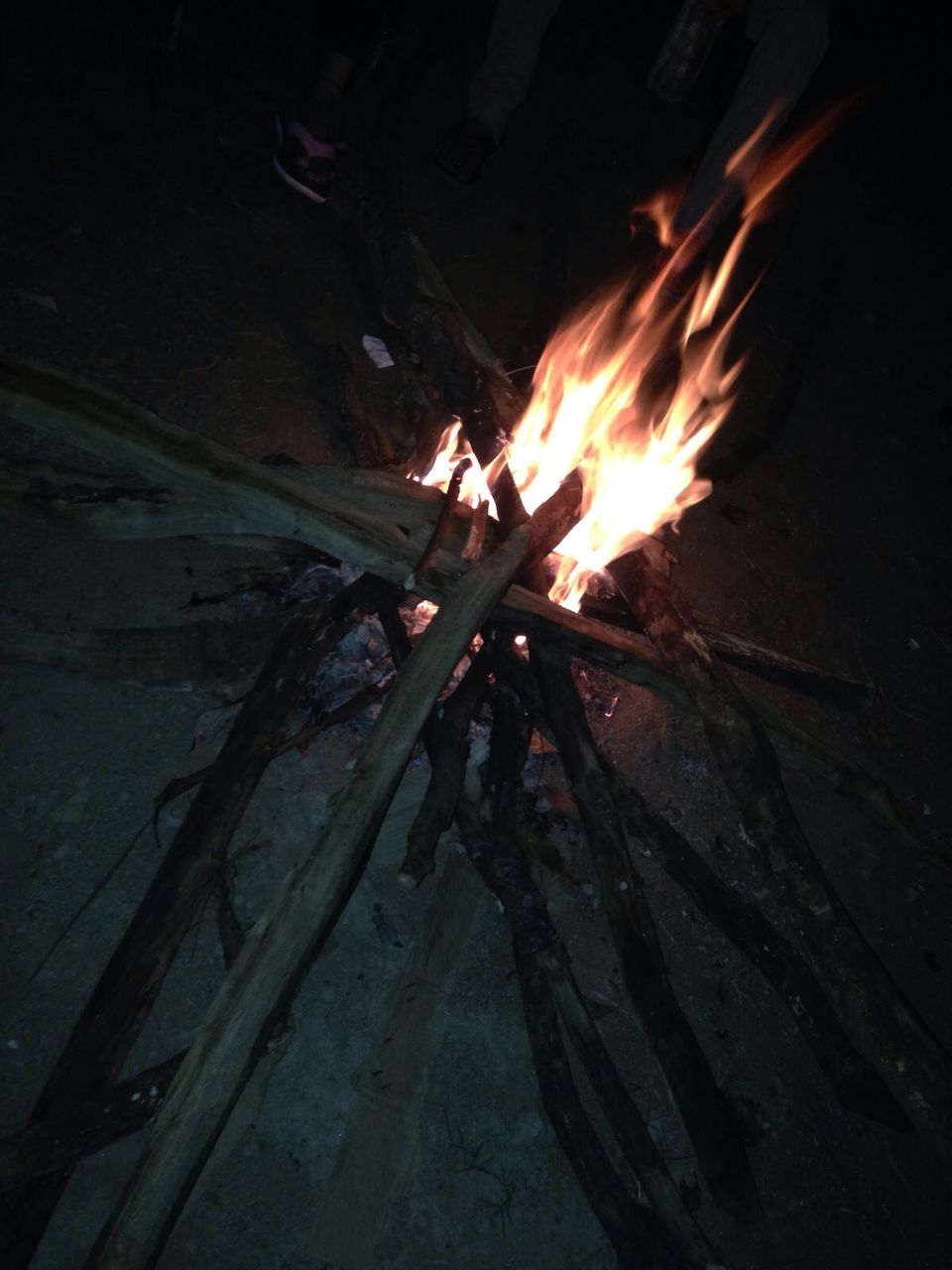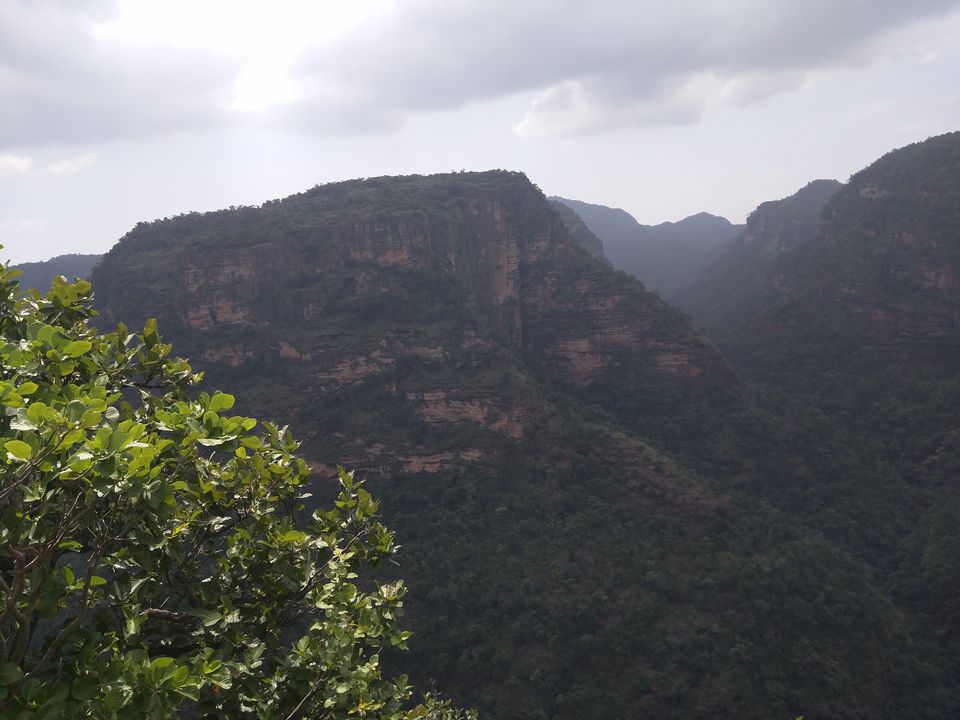 Whenever I find myself stuck in a rut, I go through my trip photos. These pictures are a pleasant reminder of my life beyond work. How I am a totally different person - carefree, and living in the moment. It is like a different kind of drug, which your mind just can't go without. I know, I go a little romantic while talking about travelling, but that is how it is with me, and I think with every other person who likes going to new places. Last year, 2015, was a great year for travelling for me, and in October particularly, I made a total of 3 weekend trips. Pachmarhi, MP, being one of the places.
Unlike, all the other trips, I made this trip with a group of my friends and my God!!! Can coordination and decision making become a task! Especially, when these friends are travelling from the various corners of the country. After a lot of drama and hair pulling we decided to go to this quite hill station, near Bhopal.
My friends took an overnight GT express from Delhi and I joined them from Mathura, and reached early morning at 5:30 AM. From the station, we hired a cab for the two nights and 3 days that we were going to stay there. We had booked two cottages at Panchvati Cottages and huts, in Hoshangabad, in advance.
After a 3 hour cab ride, our Delhi gang was the first to arrive at the cottages. The Panchvati Cottages and huts, is located just near the army cantonement and is about some 10km from the bus stop and the local market and is actually quite close to all the tourist spots as well. The location of the cottages is also very quite and serene location and has the lawns as you step outside your cottage. Panchvati offers 10 cottages, each with 2 bed rooms and is perfect if you wish to go with your family or gravel with a big group of friends like we did. Panchvati cottages is promoted by incredible India and my friends had booked it through MP tourism.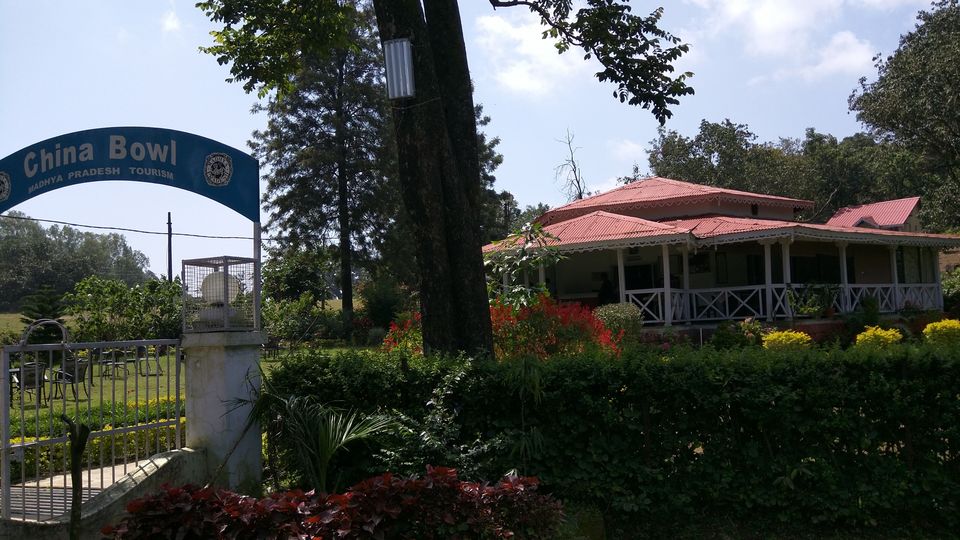 China Bowl, the reception and dining area/ restaurant at the Panchvati Cottages and Huts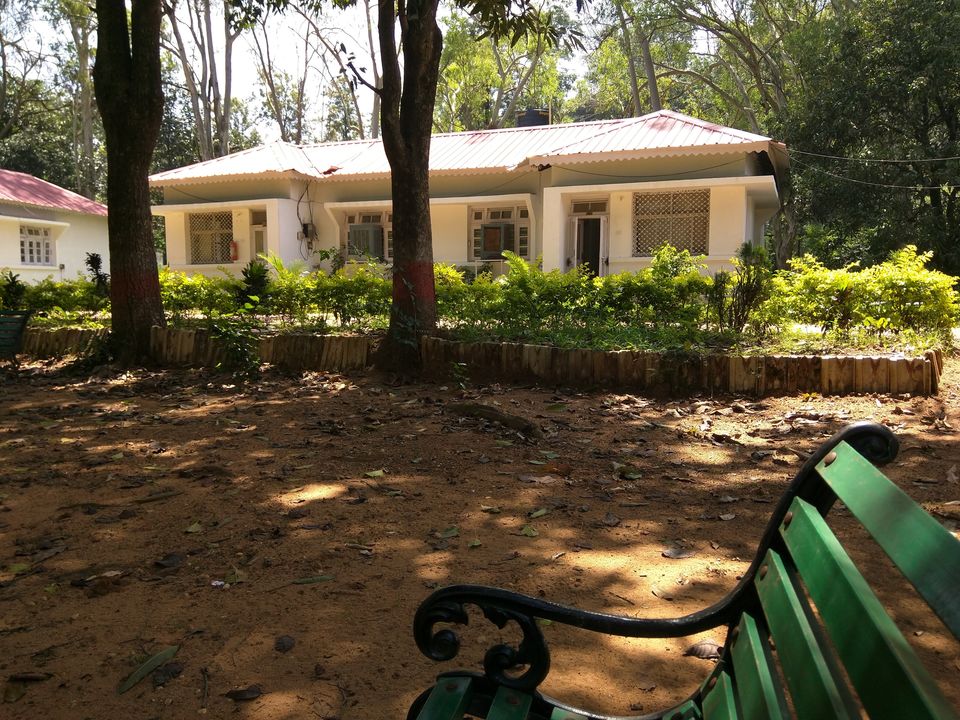 Our Cottage in Panchvati
Our other friends were to reach only by evening, so the four of us thought of familiarizing with the place and do a little of sightseeing by ourselves. So, we freshened up, had lunch and took the cab and headed to the nearest tourist spot. The first place we went was to the Pandava Caves- rock cut caves dating back to a 1000 years. This is a protected site and it is believed that the Pandavas took shelter in these caves. It has a total of 6 caves,with the most airy and clean one being Draupadi's and the darkest one being Bheem's.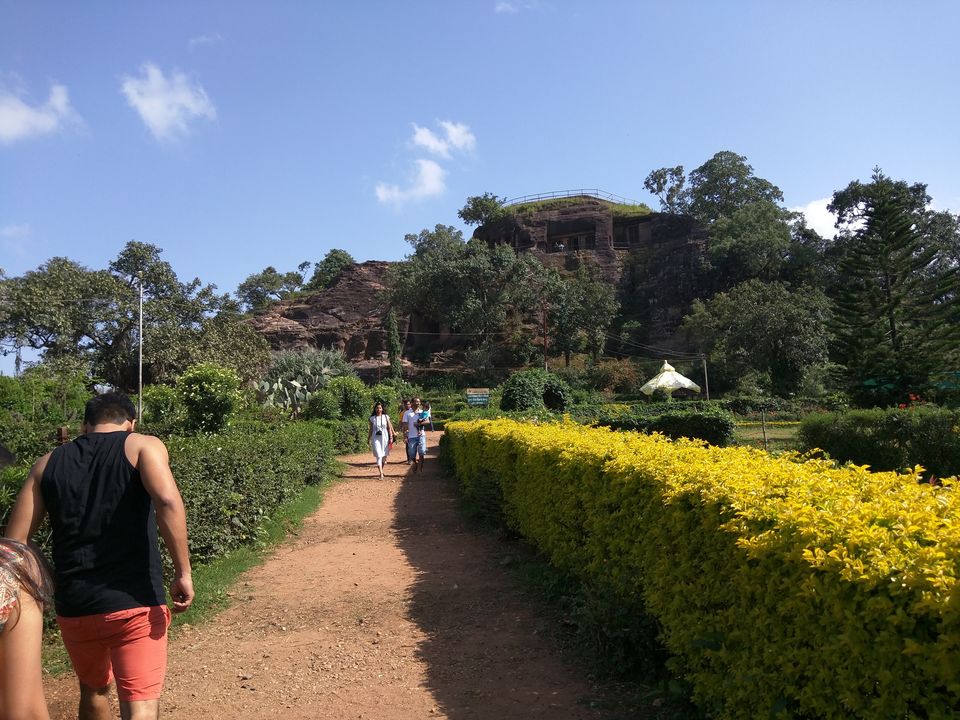 The climb up the little hillock to see the caves isn't too tough, and I strongly recommend to take that climb, because the caves overlook a very beautifully maintained garden.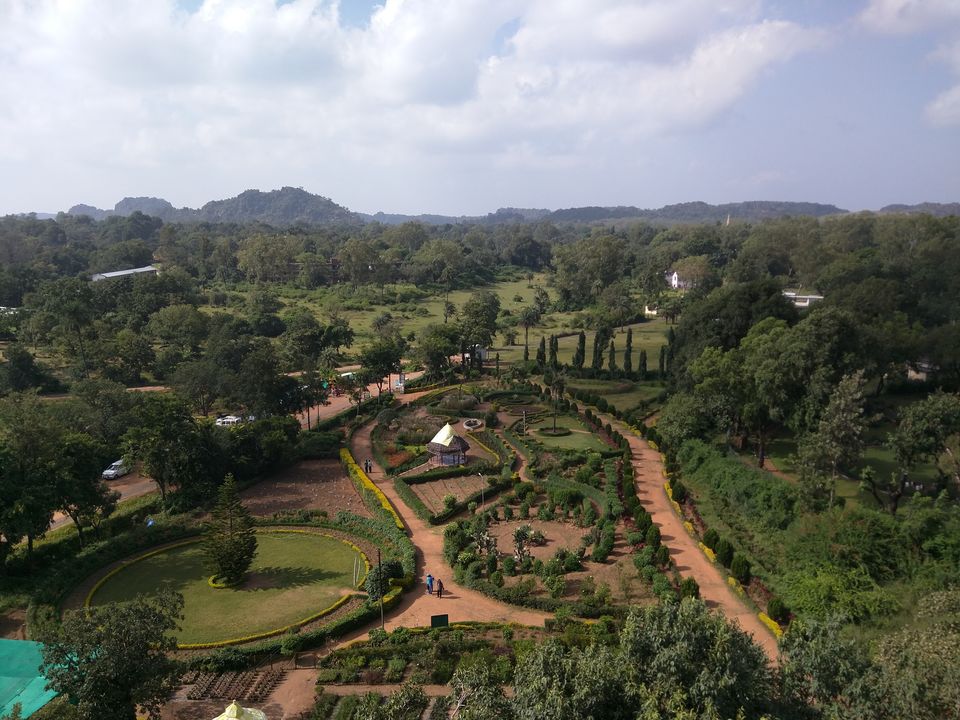 After clicking quite many pictures we headed back to our cottage. On our way, we kept bugging our driver if there was any other place that we could see. And he told us about this Catholic Church which we might be interested in. This was a very beautiful, British Style Church, built in 1870's. It is opened only on Sundays, for the prayer services, but we managed to peak in through the windows to get a glimpse of the interiors. Like the Churches of those times, it too has decorated stained glass windows, and rather simple interiors too.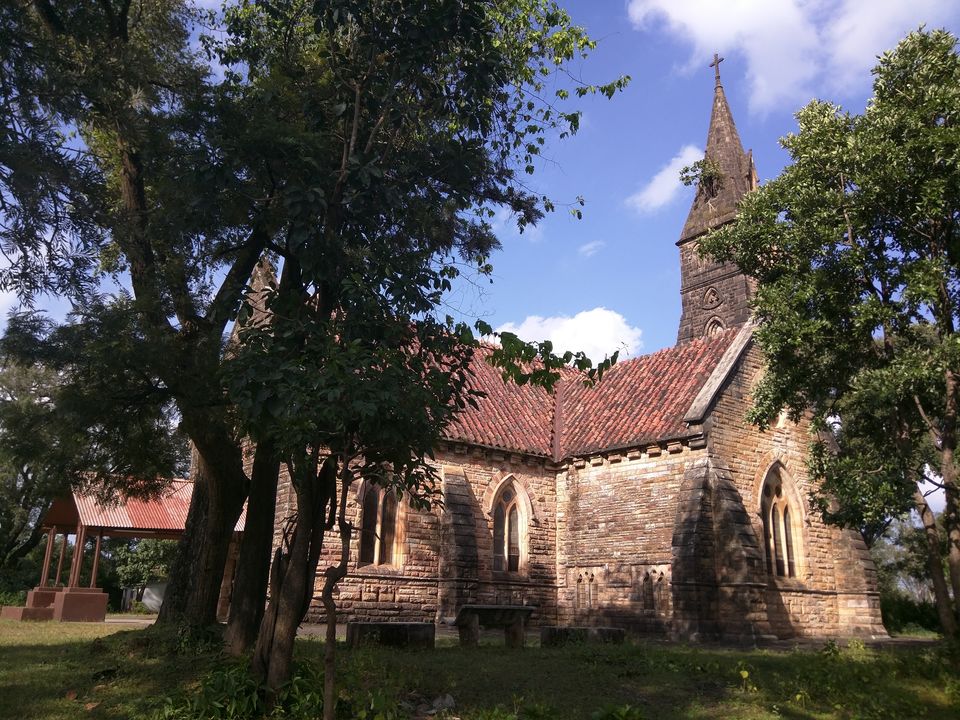 After spending some quiet time at the lawns of the Church, we headed back to the cottage and picked our friends from the bus station on the way. Soon our gang was complete, and after freshening up and having dinner, we made plans for the next day and called it a night.
We only had one day to see the whole Pachmarhi, and while the place is actually famous for its caves, but since the caves were difficult and required more time to see, we decided to see the falls first and then see the caves, if time permitted.
The visit to the falls required us to buy a pass, which is actually like a permit for the vehicles to go up the falls. We also hired a guide who helped us through the shortcuts to these falls.
First up, he took us to this spot from where we could see the beautiful ranges, as well as get a view of the Apsara and the Rajat Prapat or the Silver falls.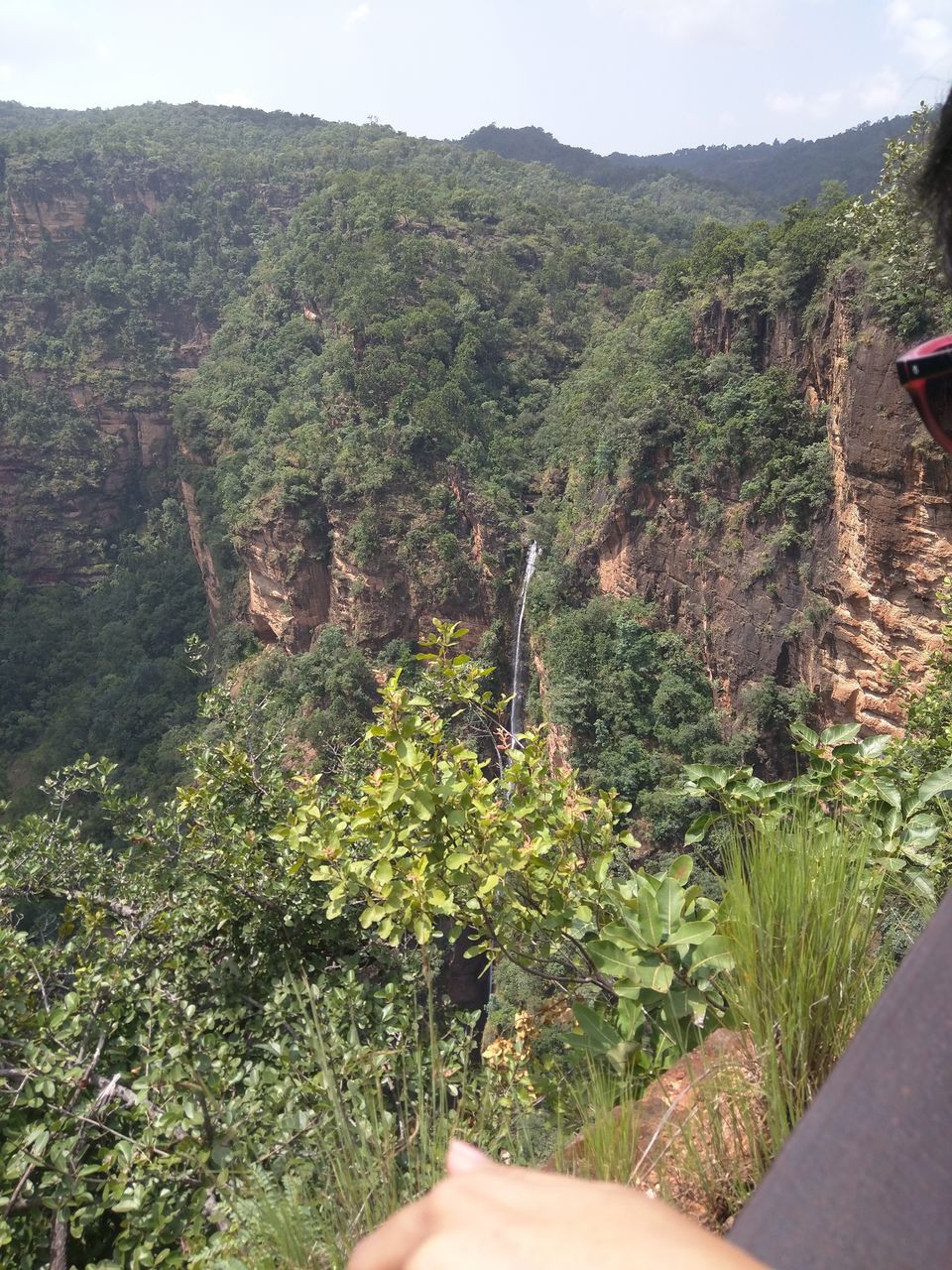 The silver falls
There is a lot of walking involved in going from one fall to the other. We covered many for a day I suppose- starting out with the Apsara falls, which is also famous because it was here that Actress Kareena Kapoor shot a song for the movie Asoka. We then went to see the Bee Falls and it was here that we spent the most of our time and energy! This fall is quite famous not only for the falls but also for its honey bees and honey. We saw the maximum crowd here and also the last entry allowed to the falls is 4 PM. On our way back, we also saw a small fall, which went by the name of "Panchali Falls"
By dusk, we all were totally spent. and just wished to head back to our cozy beds and relax. At night, we asked the housekeeping, to arrange a bonfire outside our cottage, which also marked a very pretty and warm end of our trip. The next day, we all went on about our separate ways. After seeing off everyone, we headed to the Bhopal airport to catch a flight back to Delhi.
This particular trip, was different from all the others, mostly because it was for celebrating our friendship. We did miss out on seeing the caves, but I don't really mind coming back again. Being the control freak that I am, I do get fazed when things don't turn out my way. But travelling is just that one thing that teaches me how to keep this one trait under control and how to find my centre in the midst of chaos. My bunch of friends is nothing short of chaos, but this one kind is one of the best kinds. Especially when the common vein that runs among is of travelling. Travelling makes you forget, and when you travel with a positive company you remember it a lifetime, and I hope that this was only one of the many more that we might see in the future.