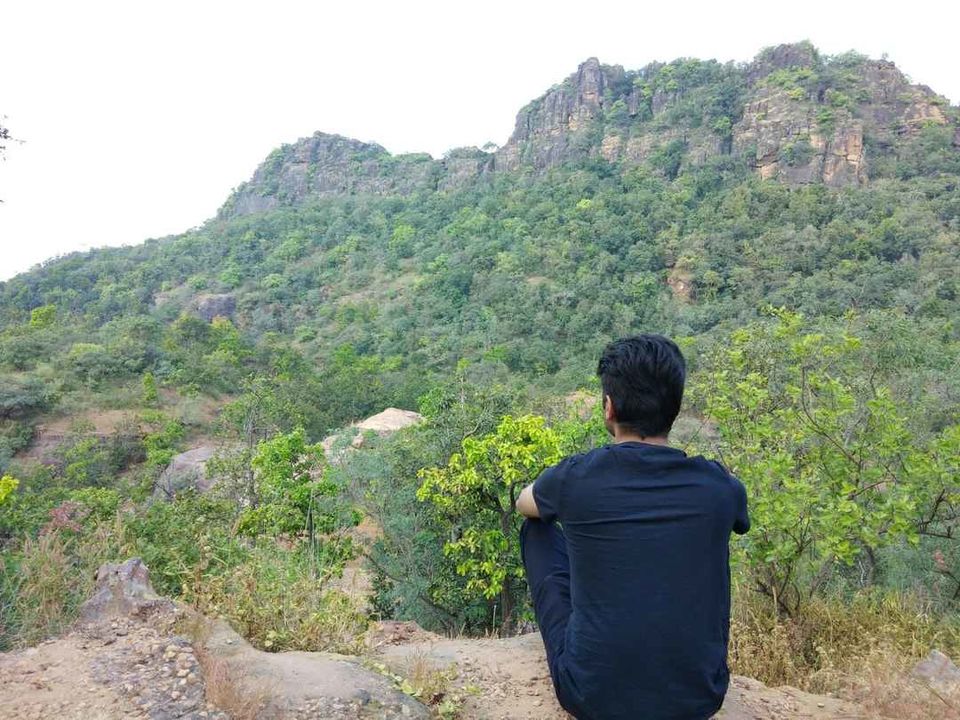 Right now I am at the services of world's largest railway network of the world...YEEESSSS none other than our own Indian railways . And with the sound of the engine, i remembered the last time i traveled via train and it reminds me of Panchmarhi - the queen of Satpura ranges.
I was in Nagpur ,when 2 of my friends and me decided to give a visit to this gem of a place in Madhya Pradesh. To make another escapade episode in our lives We quickly boarded a train to a place Pipariya-a small town with a distance of 54 kms. from Panchmarhi. It is nearly an overnight journey from Nagpur to Pipariya and at 5 in the morning we were having our early morning tea at Pipariya railway station. Well it is one of my favorite mornings - a cup of tea , an unknown place and an old railway station ,it seems to be a complete package to give a sweet twist to your daily morning life. From Pipariya we took a shared taxi (easily available) which cost us 80 rupees per person or you also have an option to hire a taxi and they will charge you between 600-800 rupees ,yes the tariff is not fixed and one can also book as low as 500 depends on your bargaining skills.
You may find a distant view of Satpura ranges(depending on weather) from you taxi ...all enveloped in smog,offering fresh air, and a range of lush green blanket of forest .At 6.15 we were at the main street of panchmarhi and our eyes were searching for our OYO hotel-Hotel Abhilasha. With decent staff and nice rooms you can have a great stay in this property.After a quick power nap we were ready to explore the queen.
Panchmarhi's breakfast menu stands for typical north and central Indian food.If you are a street food lover this is the place for you. You will find ample amount of restaurants to have your breakfast and yes it was a mouthwatering session for all three of us.Meanwhile you will also have encounter with the jungle safari offerers .They will offer you to make you visit nearly 7-8 points that this town offers and they will charge around 1000-1200 Rs (bargain open).But coming to our surprise we also found the service of bike-renting.And what else we need ,we quickly contacted one of the service providers and quickly jumped into our Bajaj pulsar 150.It cost us 600 per bike (after a little session of bargaining) and no fuel.
PLACES WE VISITED-
Bee Fall- A must visit place if you are in Panchmarhi. Well as we were on our bike so we have to park them 2 km before the waterfall only the safari jeeps are permitted to the point. Bee fall is a place for everyone ,hidden in the forest offering the best a nature can .We spends around one and half there ..and we loved every single second of it. Interesting fact about this place - the names comes after the sound the water created sounds like of a bee.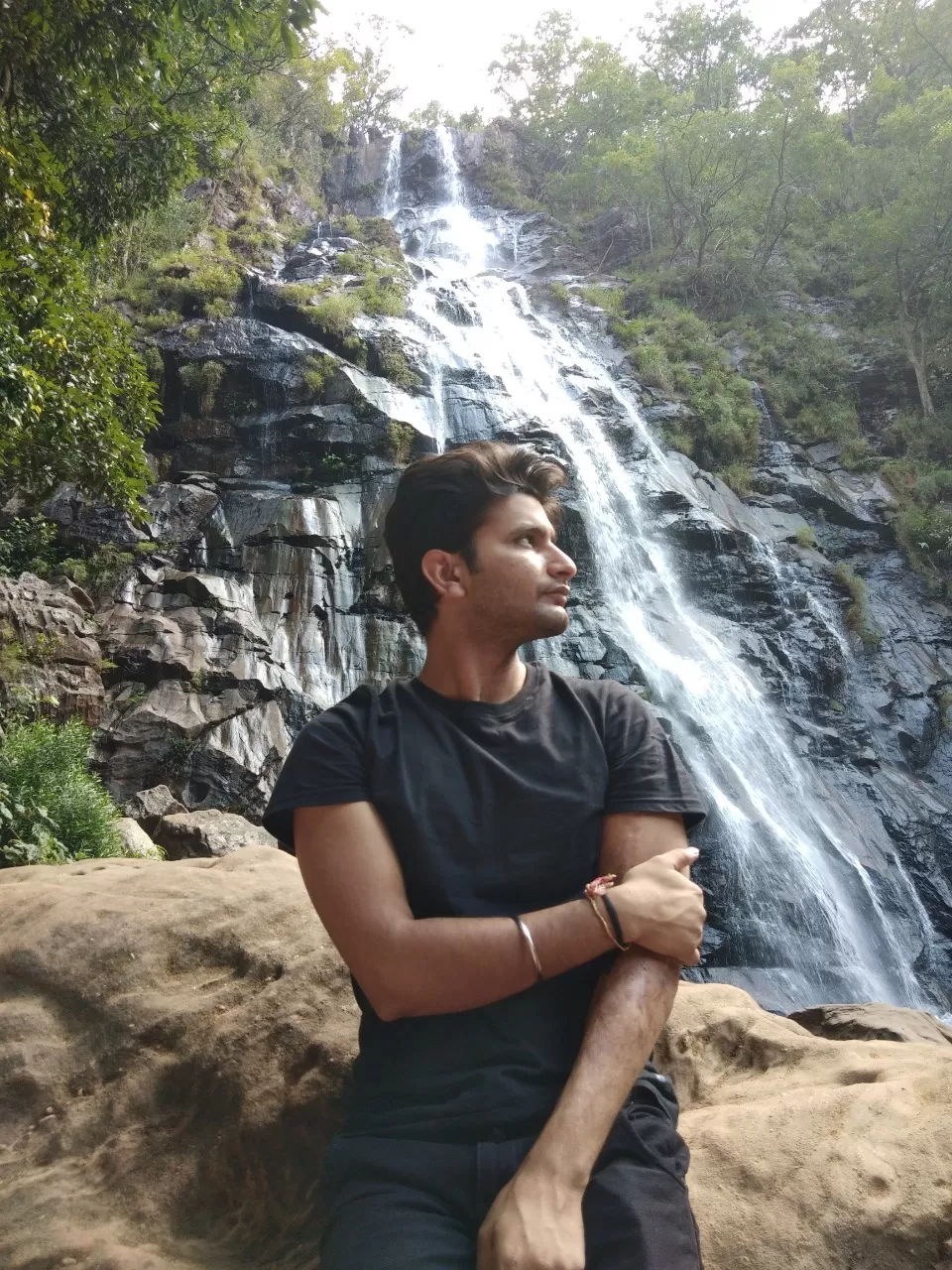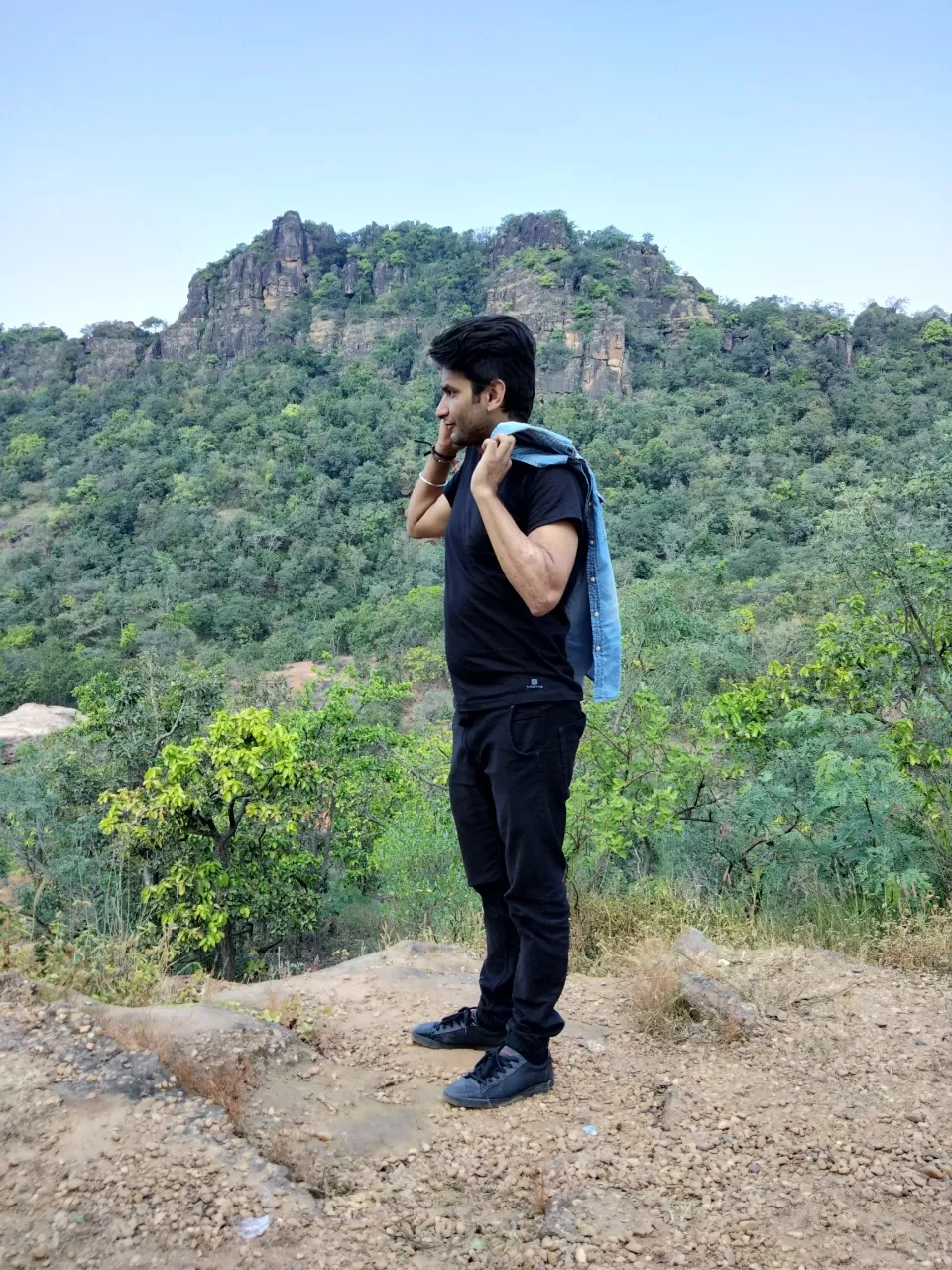 We also spend some time chit chatting with the security guards there and listening to the strange and scary story about the leopard and their brutal attacks.
Panch pandav caves - Carved at hilltop these caves are backed by different stories. according to some it is built by Pandavas and the other parts says it is built by Buddhist monks. I can't comment on the heritage of these caves but none the less they are worth your time.The structure carved out of mountains is marvelous.Near the caves you will find many refreshments points which offers Maggie,Soft Drinks,Shikanji etc.
SILVER FALL- This is best thing Panchmari has in its cart to offer.Now i'm calling it the best because it's outside of human interference as we can't reach the fall .One can only stand away and enjoy the nature's most immaculate form. To reach there one have to make a trek through the thick forest of Satpura ranges of almost 2 kms. Interestingly the water falling seems to be a silver strip falling from a great height and hence has his name as silver fall.
DHUPGARH-Famous for its sun-set view and the picturesque view it offers. Dhupgarh is the highest point in Satpura ranges.It stands at a height of 1352 mts. The road to Dhupgarh is as stunning as it can be ,it's paradise for the steering lovers.But remind you it also gives the possibility of encountering with wildlife of Satpura ranges.
Well Panchmarhi is such a beauty that one piece of writing is not enough but i tried my best to give you a glance of this delightful places.
Nevertheless places and things you can also visit while in Panchmari are:-
Bison Lodge museum
Bada Mahadev
Gupt Mahadev
Chauragarh
Apsara Falls
And many more to go....
P.S.- Do have lunch at Madhya Pradesh tourism guest house ,the food was as delicious and mind blowing as it can be.
well, this is my usual unusual tale to panchmarhi .
Please do comment ,like and share it .