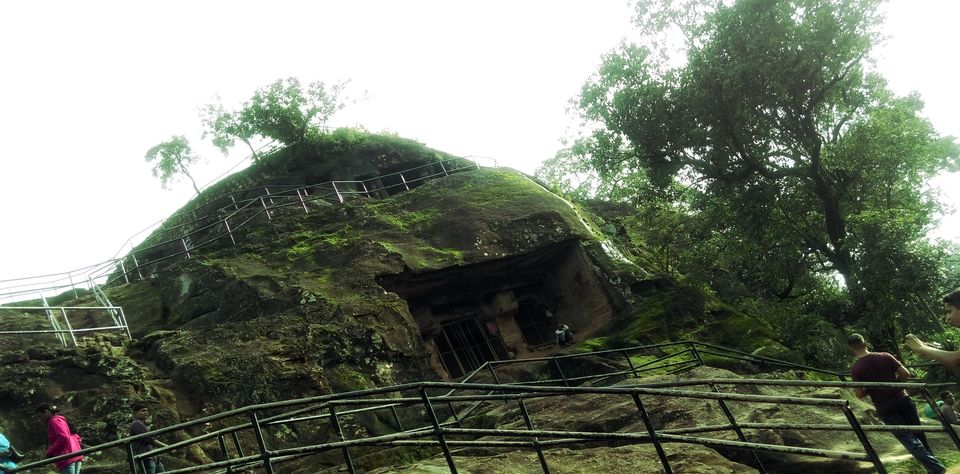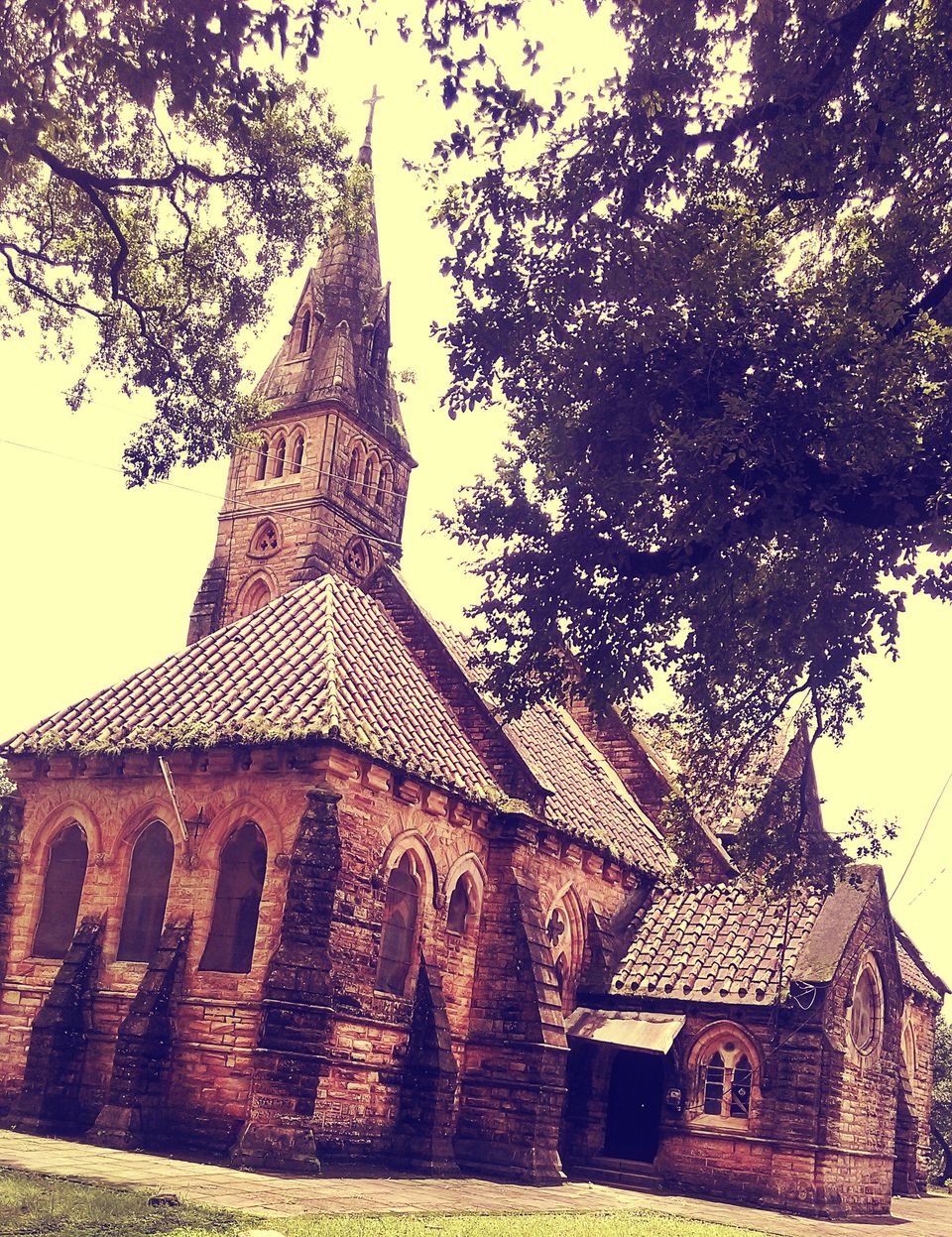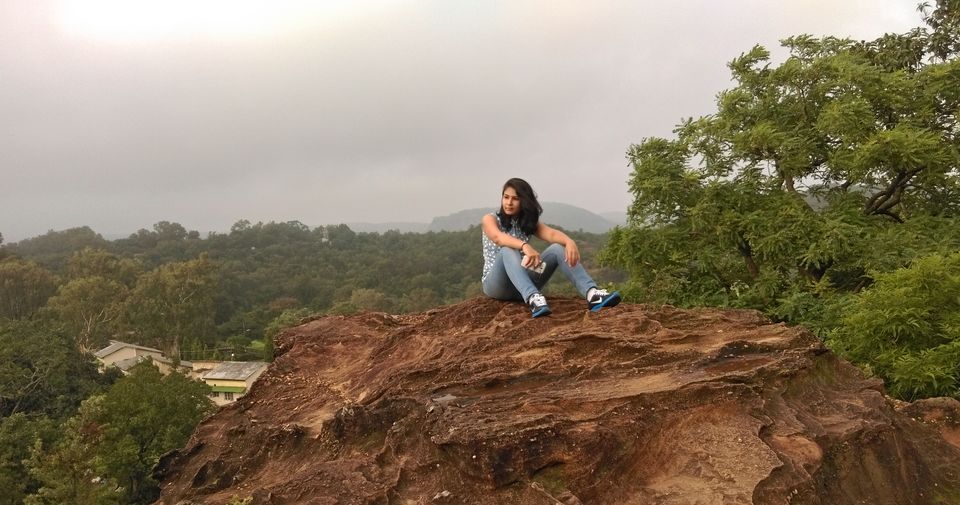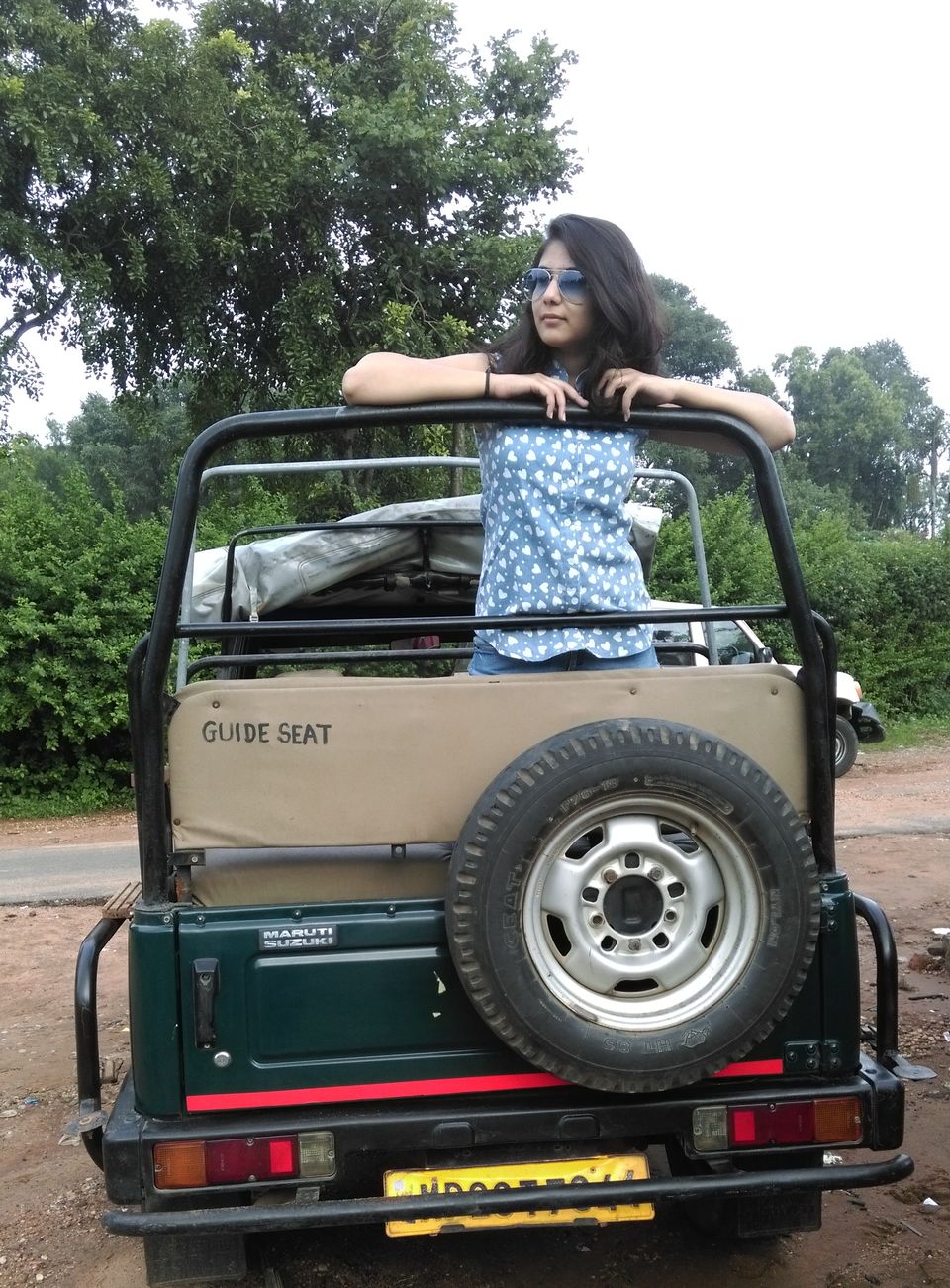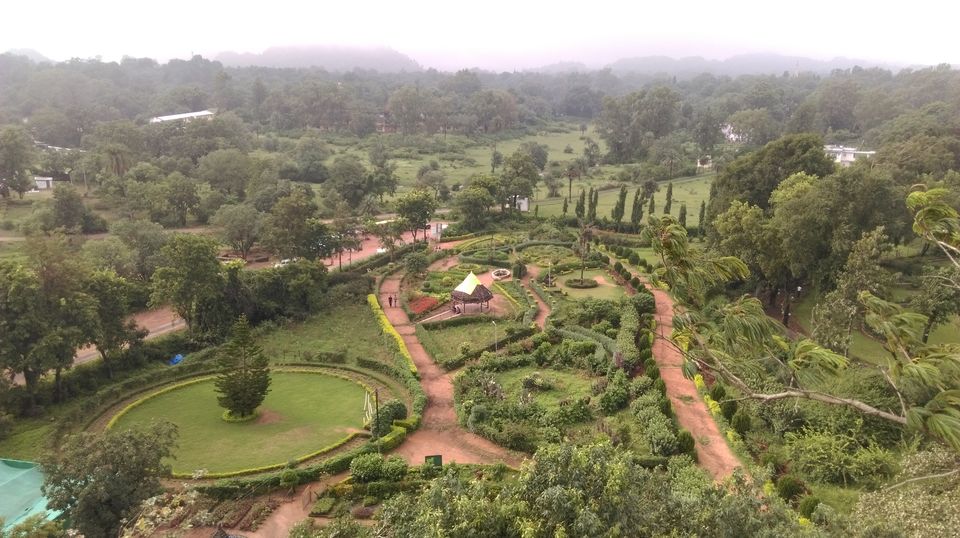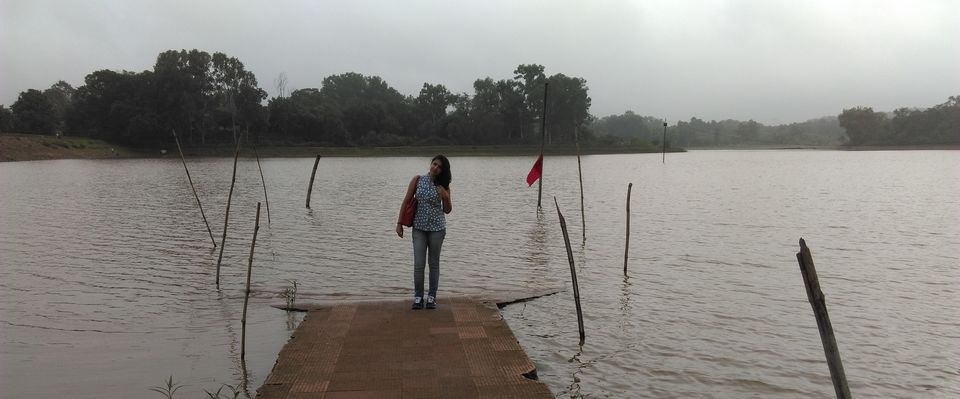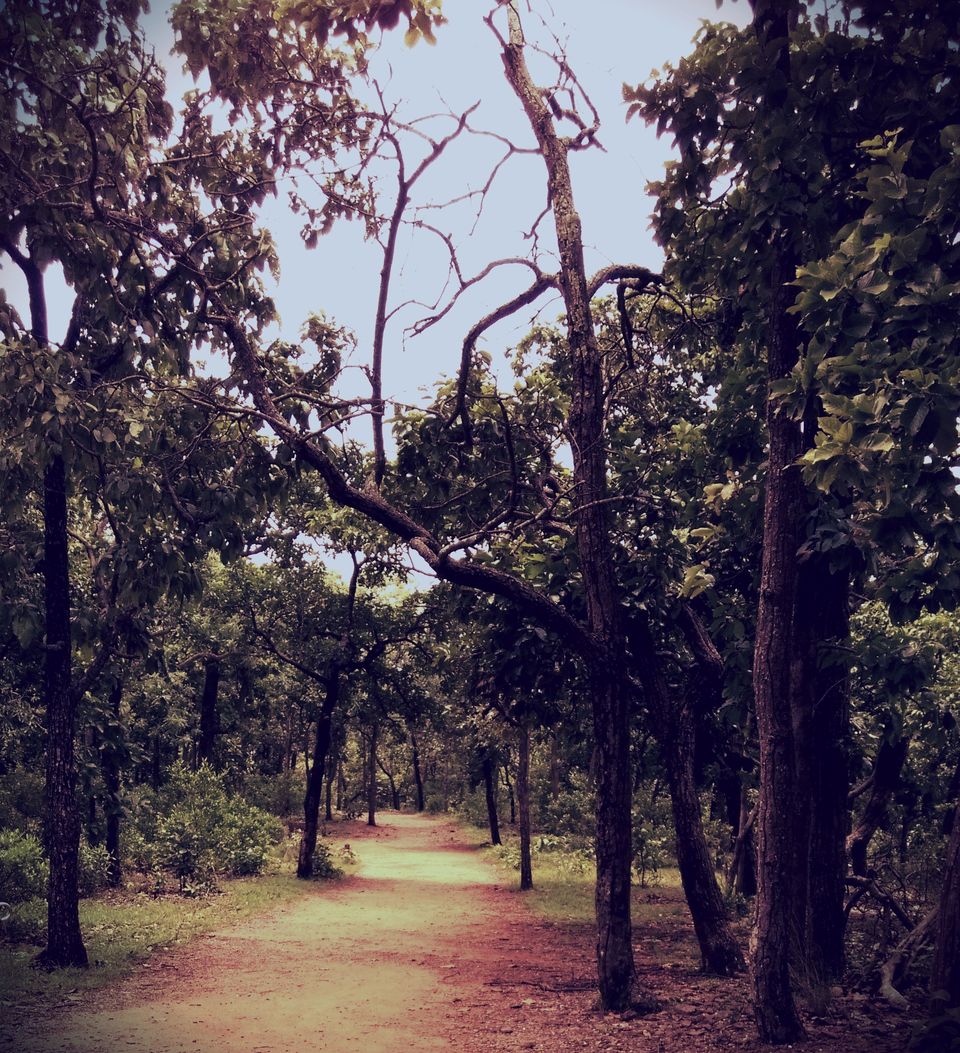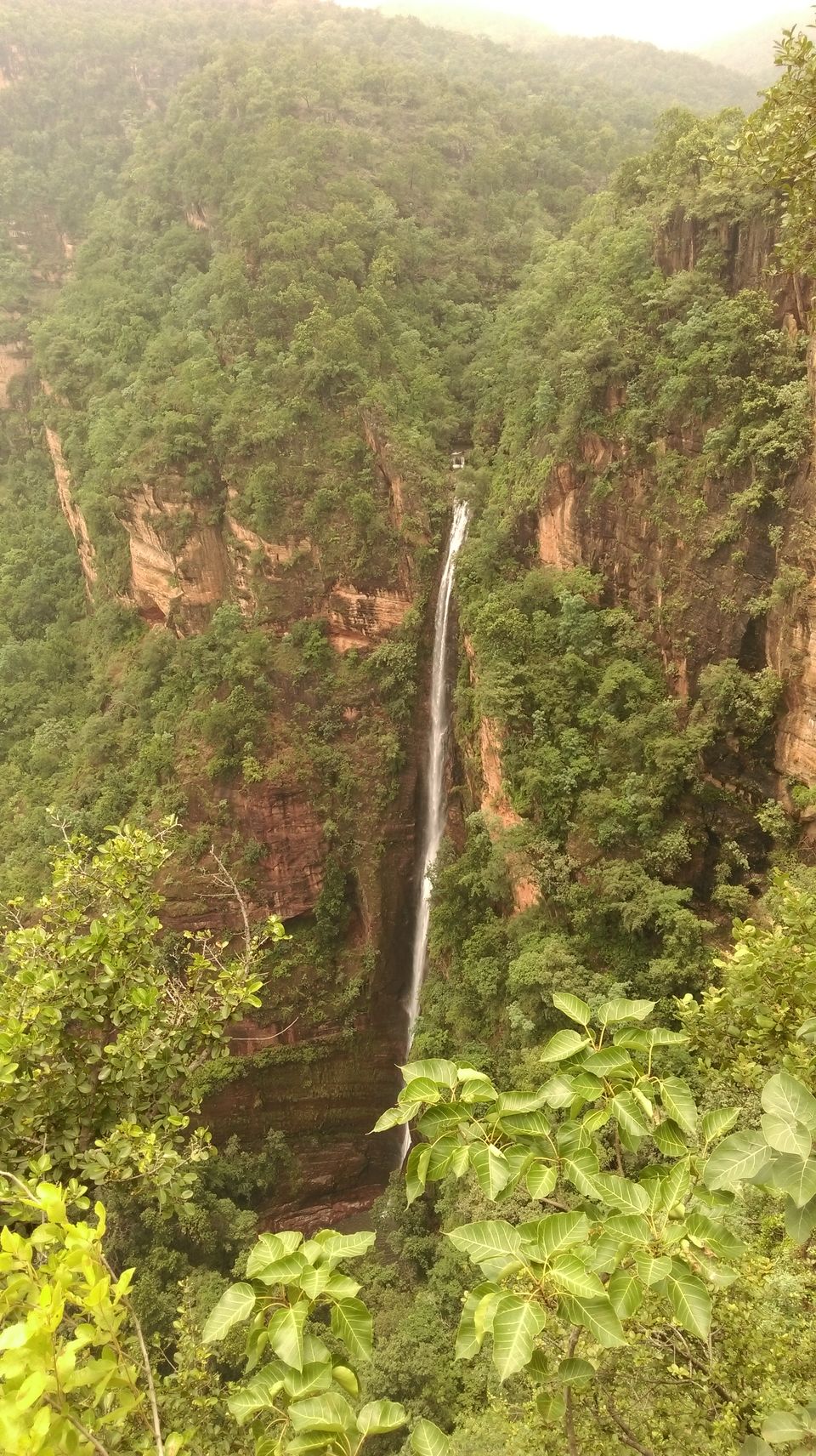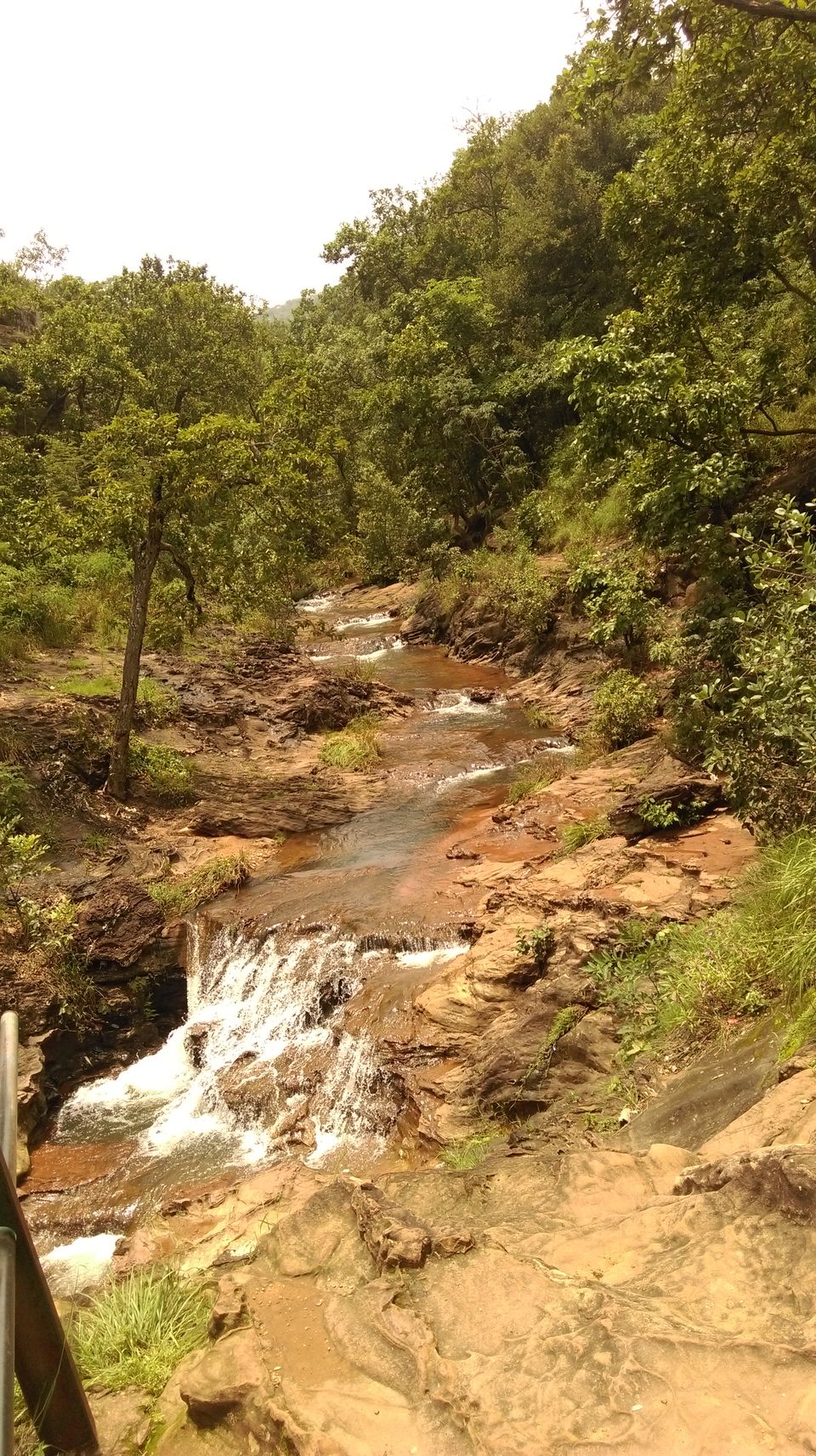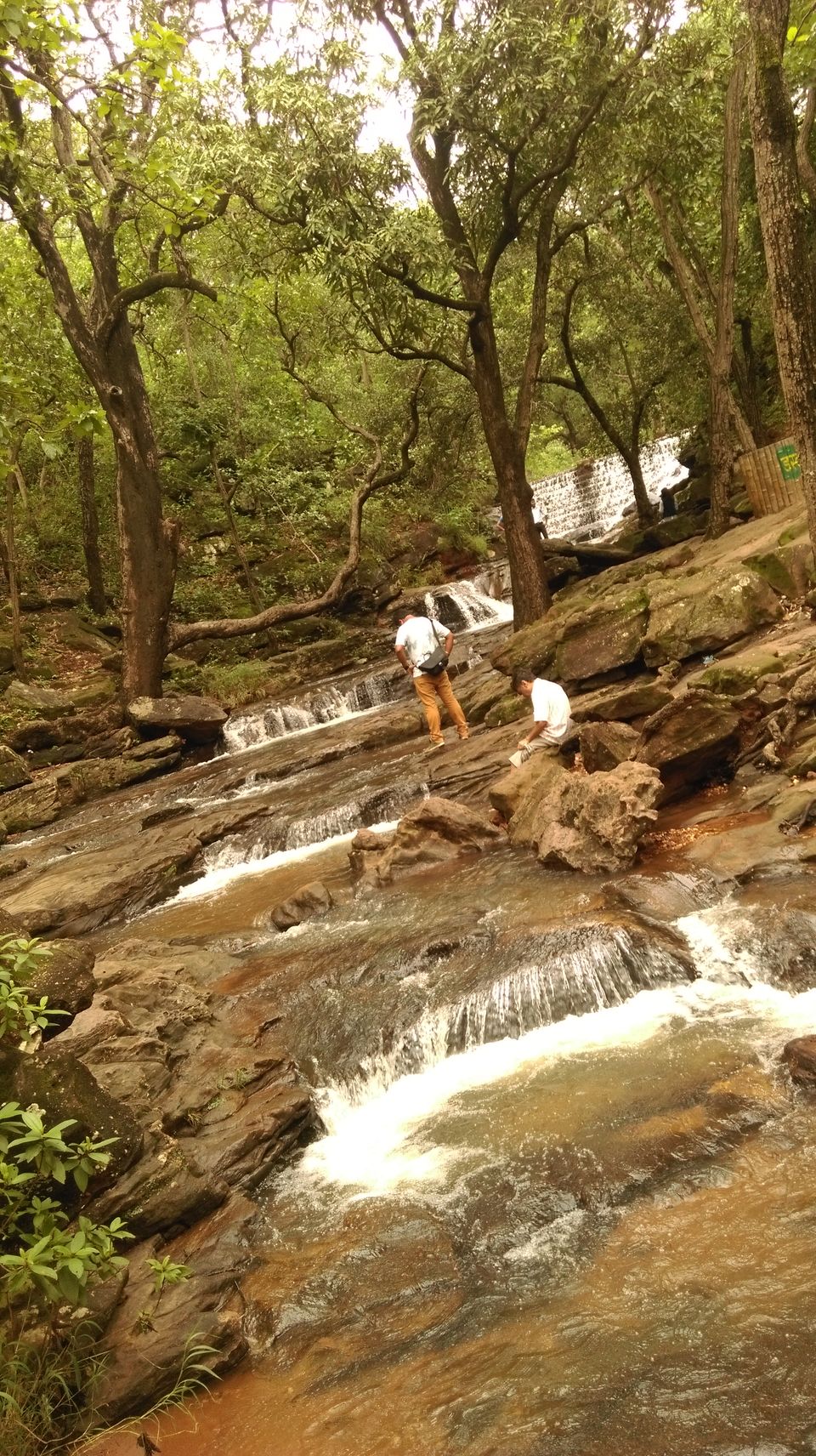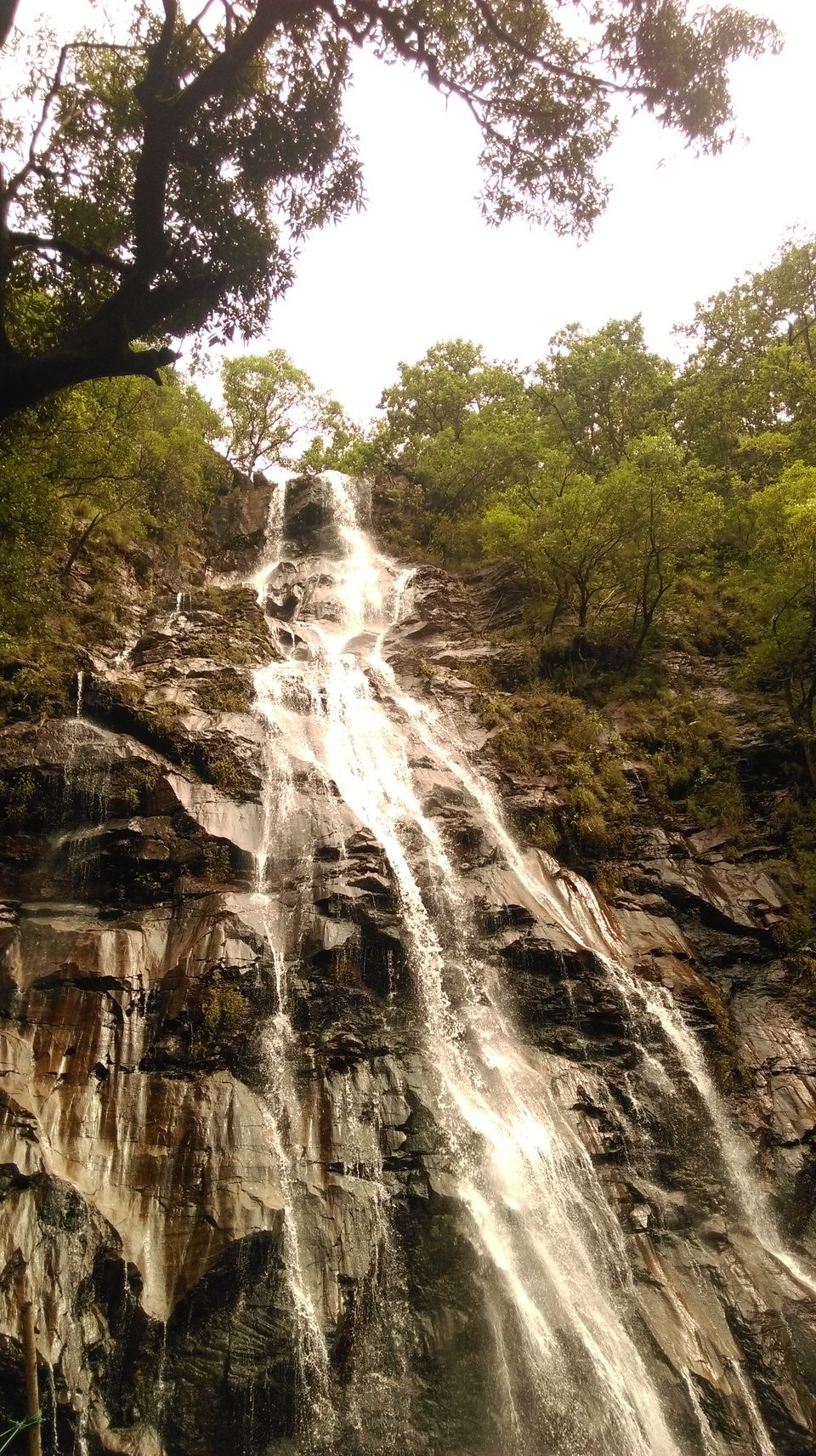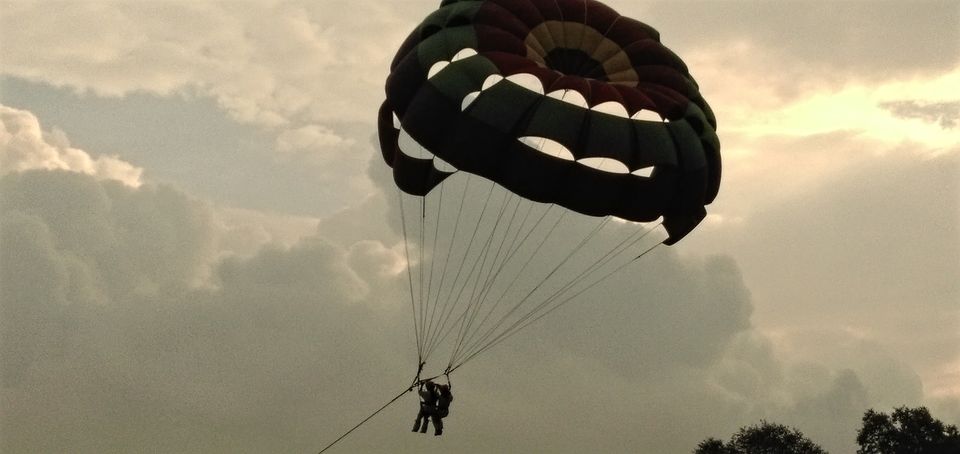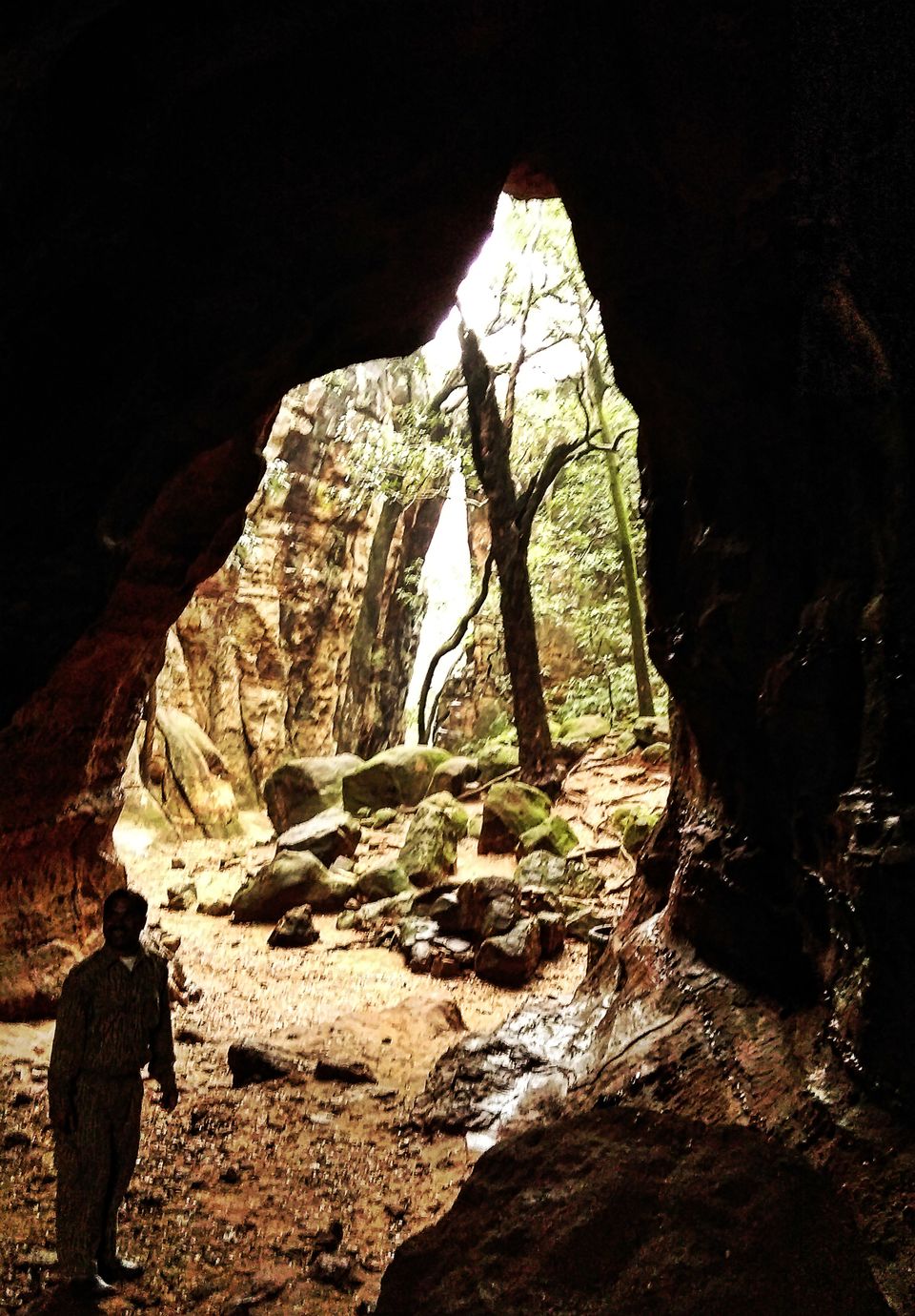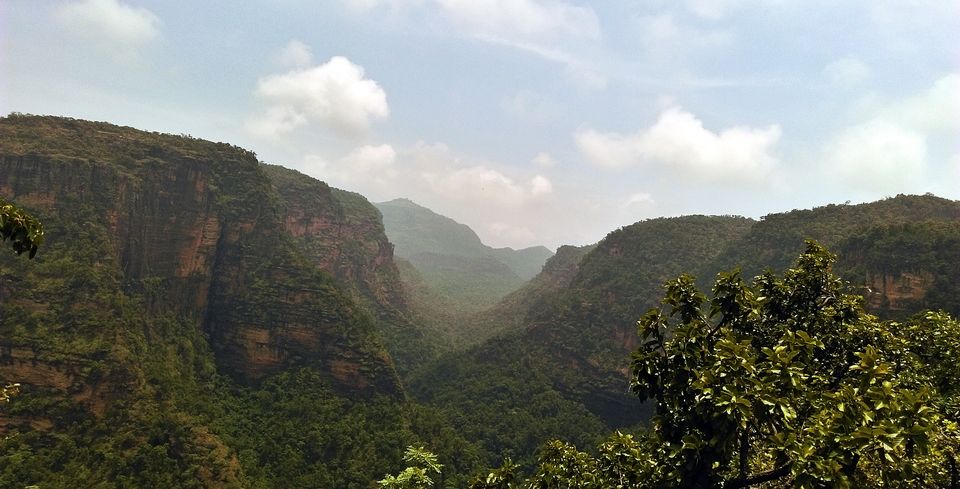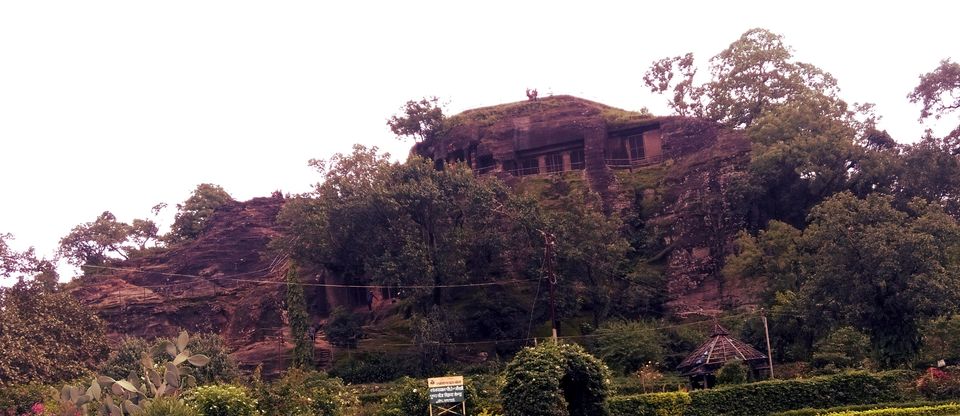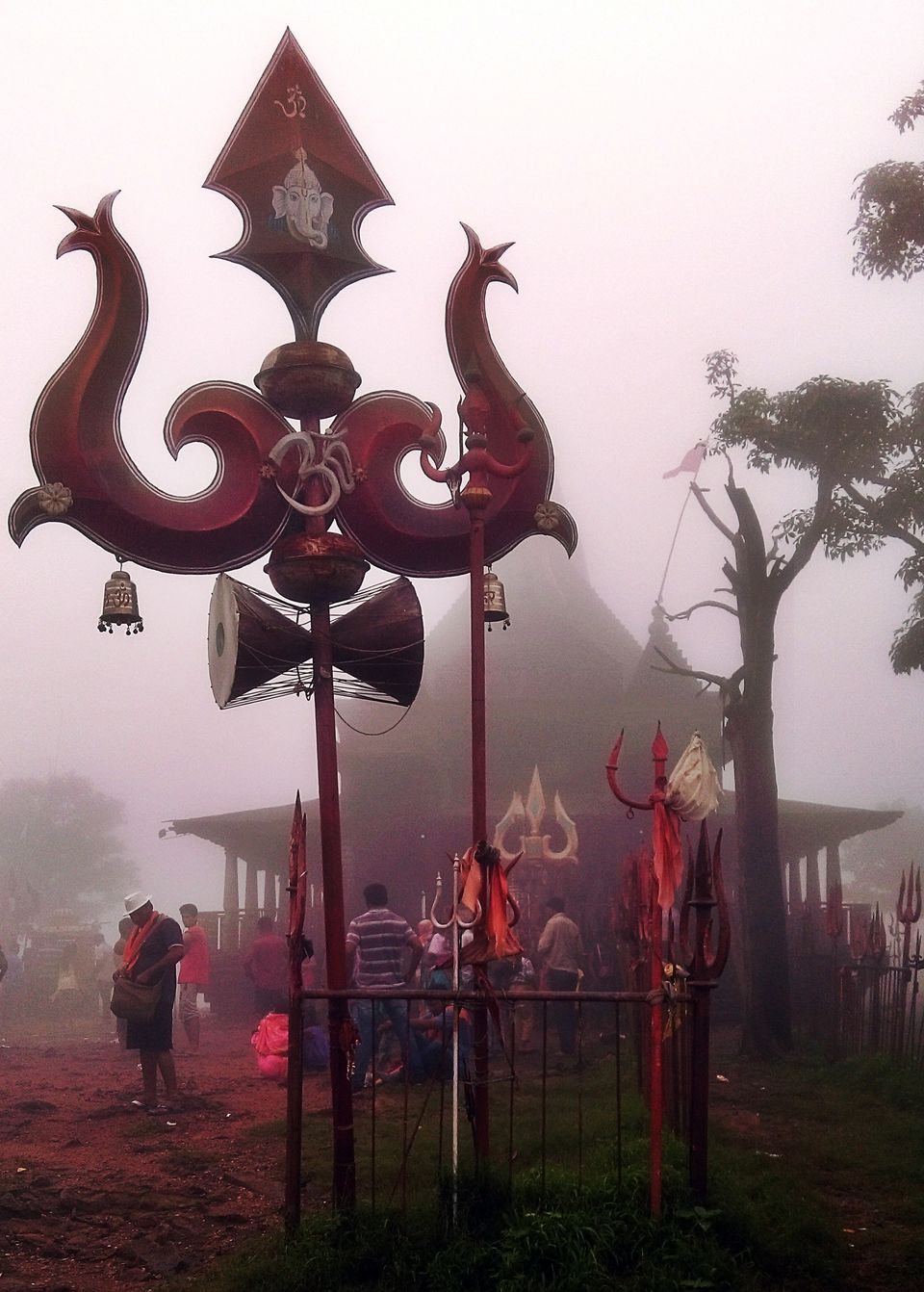 Leisure time, comfortable journeys, planned trips or relaxed vacations are some phrases that does not exist in my travel dictionary. My trips are rather spontaneous and adventurous. It was yet another 'Ready, Backpack and Leave' kinda trip. In most of the details about this place, summers and winters were mentioned as the best time to visit. I chose Monsoon, and with my experience i can now say i did not regret at all. Trust me Monsoon in a hill station is something you should experience at least once in your life. As a kid I used to get super excited at the mere mention of picnics and family trips, am still the same. When i knew that i am about to reach my destination i was so excited and happy that I could literally feel butterflies in my stomach. The moment i put my feet in this beautiful hill station i breathed in PEACE and breathed out all the stress. YES!! that's exactly what you will feel when you will visit this place. Little did i know that the coming three days had a lot more beautiful things to offer.
Close your eyes and imagine, if there was something like paradise how will it look? Now open your eyes and look around. YOU ARE IN Pachmarhi!!!
You will fall in love with almost everything about this place. For someone like me who lives in a crowded city surrounded with so much of air and noise pollution, this place is nothing less than a paradise. This place is still not very popular to tourists and hence it's quite untouched by humans. It's a small town of only a population of 10,000 people which is very well maintained and governed by Indian Army.The entire town is so green you will find greenery everywhere you go and the people of this town are very kind and helpful. One more reason to fall in love with this place. Right from tiny little insects to huge mountains, the nature will literally hypnotize you by its beauty. There is something so magical about nature that mankind will never understand. It will not only make you fall in love with itself, it will also make you fall in love with yourself. It feels like god spared some extra time painting this picture. If there is something like 'Eyegasm' you will experience that, for each and every waking moment of your day.
For people who plan there trip during monsoon, 3 days are enough to explore the place completely as the wildlife sanctuaries are closed during this time. But if you are planning your trip during summers or winters make sure you stay for at least 5-6 days.
Reaching Pachmarhi is not a challenge and neither is finding a good budgeted hotel to stay. You can either opt for a flight till Bhopal and then travel by road to Pachmarhi or you can take a train till Pipariya station from where Pachmarhi is only 46 Kilometers and you can easily find shared and private taxi right outside the railway station. About hotels, if you visit during peak seasons it is better to book a hotel online beforehand otherwise you can easily get a good decent hotel even after reaching there. The tariff would range somewhere between 1000-3000 INR per night.
I reached this place at around 2 in the noon so by the time i got ready to explore i knew i only have a few hours until the hill turns dark and silent. You need to hire a Gypsy to travel within the town
Day 1: Keep yourself a little relaxed on the first day and try to cover the nearby places where you don't have to hike or trek much. I went to explore Pandav caves, Rajendragiri garden, A serene lake and Jatashankar temple.
Pandav caves are the five caves said to be built by the pandavas of Mahabharata during their exile of 14 years. Surrounded by a big green garden full of lovely flowers, these ancient caves are mysterious and dark and you will definitely love to spend some time around them to admire the amazing view it offers from the top.
Next stop was Rajendragiri garden. The first president of our country Rajendra Prasad lived in this hill station for around 2 months and used to come to this place for a walk everyday during his stay there. This huge colorful garden is named after him and is known for its peaceful atmosphere and sensational view of sunset. Stay there for some peaceful time with your near and dear ones or even if you are travelling alone.
There is a big lake in the town which also has boating facility. Go for boating in the clean water, just sit at the bench and relax for sometime or take a long evening walk, it's fun anyway.
Last for the day was Jatashankar temple. The way to the temple is deep inside the caves. As you go down the stairs, all you can see is darkness and all you can hear is the sound of water dripping from the mountains. You walk into shallow water and reach to a little Shiva temple the beauty of which is indescribable.
Day 2: Kick start your day as early as you can. Day 2 was spent covering the points inside the National tiger reserve. Madhya Pradesh is well know for its dense forests and rich wildlife .Due to monsoon the jungle area was closed but there are other breath-taking places inside that you must visit.
The walk inside the forest is so mesmerizing, you would want to walk and walk and never stop. The beauty around was overwhelming and I wanted to soak in all of it.Those high mountains, those deep valleys, those magnificent waterfalls, the chirping of the birds, the smell of the woods, everything around was so captivating that i could not take my eyes off. I wanted to sit there gazing and admiring the magical nature for hours and days.
First was Rajat Parbat/Silver falls. A waterfall that flows from the height of 350 feet and goes down into the valleys.
Next was Apsara falls. The falls were small yet amazing. I was told that back in the 18th Century when female Britishers came to the falls to take a dip, the tribal people watched them from a distance thinking of them as fairies and named the falls as 'Apsara falls'
From there we went to Bee falls, another marvelous falls. Approx. 300 steps and you reach to the pond, and you can witness water falling all over you from the height of 150 feet. Get drenched, you would not experience such a fresh bath ever again. The highest peak of Satpura- Dhoopgarh, is about 4429 feet above sea level can be reached easily by the gypsy. The frames are fabulous, and it offers the best sunset and sunrise views you can ever get.
While coming back there is a helipad where you can enjoy some adventure sports like parasailing, rock climbing bike riding, etc. and a little ahead you reach to another dark scary caves called 'Reechgarh'. Half kilometre of hiking and you reach your stop. Silent, dark, scary but you will still love to be there. With that you can call it a day and get lost in the dreams...dreams of wandering in the jungle.
Day 3: Now this day requires a lot of energy and patience. Pachmarhi is not only known for its natural beauty and mountains and valleys and waterfalls, it is also for the spiritual souls. On the way to Chauragarh is a point called 'Handi kho' (300 feet deep) is probably the deepest valley of Pachmarhi and can scare the bravest of you. A few Kilometers of drive up the hills and you reach your starting point. Walk a few meters you reach a temple called 'Gupt Mahadev' and like the name suggests it inside a small narrow cave. Take blessings you will need it on your way up. Here starts your trekking to the 3rd highest peak of Madhya Pradesh i.e. Chauragarh. Do not forget to carry water with you. Approximately 4 Kilometers of trek which includes 1365 steps will take you to your destination. It's a good trek for beginners and amateurs. It will leave you breathless and panting a few times on the way but do not stop coz at the end of this trek is a view to die for!! 'Breath-taking' in literal sense and of course an ancient temple of lord Shiva which is very popular. There are Lacks of Trishuls around the temple which will give you Goosebumps for unknown reasons. You must have heard and said it a lot of times 'Cloud 9' this time you will be standing on it. Your legs would hurt and you will sweat bad but the feeling of content and happiness would make you forget about all the pain. Inside the temple you feel peace like never before. And in those moments you will be tongue tied. You will be speechless coz there aren't any words that can ever describe that view. Walking down won't be a tough task. Opposite to the starting point there is another Shiva temple. It's called 'Bada Mahadev' and this one is also deep inside the caves, but i have to admit this one was the most mysterious off all. Back on your way are other few points like 'Priyadarshini' known for its sunset, green valley known for its scary depth and a Christ church which was built by the Britishers during 18th century. Stop by, you will surely adore them.
And lastly for those who have an extra day at hand can visit some nearby places like 'Bhimbetka' (declared as a world heritage by UNESCO and know for its ancient cave paintings) which is approximately a 3 hour drive from Pachmarhi.