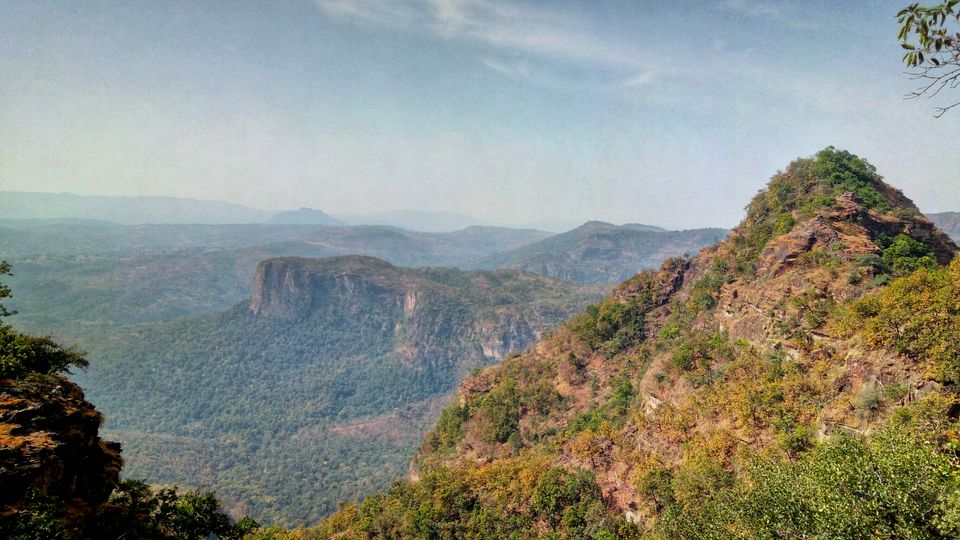 Panchmari is a small hill station in m.p. close to Bhopal. I went to give an exam to Bhopal since i am judiciary aspirant and i heard people talking about the place. I love taking small solo trips so that was it i had to see for myself and trust me, those stories add up.
Reaching there:-
Unfortunately i had just one day so i had to make the most of it. So i took a train from Bhopal(Nizamuddin jabalpur superfast). The reason i am mentioning the train is because of it's timing. I know a lot of people like to travel and see places but the timing just doesn't add up.
This train leaves Bhopal at 1:00 'o' clock at night and reaches Pipariya, the place closest to Panchmari at 4:00 am in the morning. The timing was perfect for me to make the most of my day.
To reach Panchmari you need to board a train till pipariya. Panchmari is 60 KMS away from pipariya. Once reached pipariya, move out of the station towards platform no. 3 and you can find conveyances there. I took a Volvo to Panchmari for just Rs. 60. Yes you heard me right, Rs. 60 it is. There are other conveyances as well whichcancost around 100-150rs per person. On the way to Panchmari you will find beautiful sceneries. Since i chose a specific time i got the opportunity to witness the sunrise in mountains.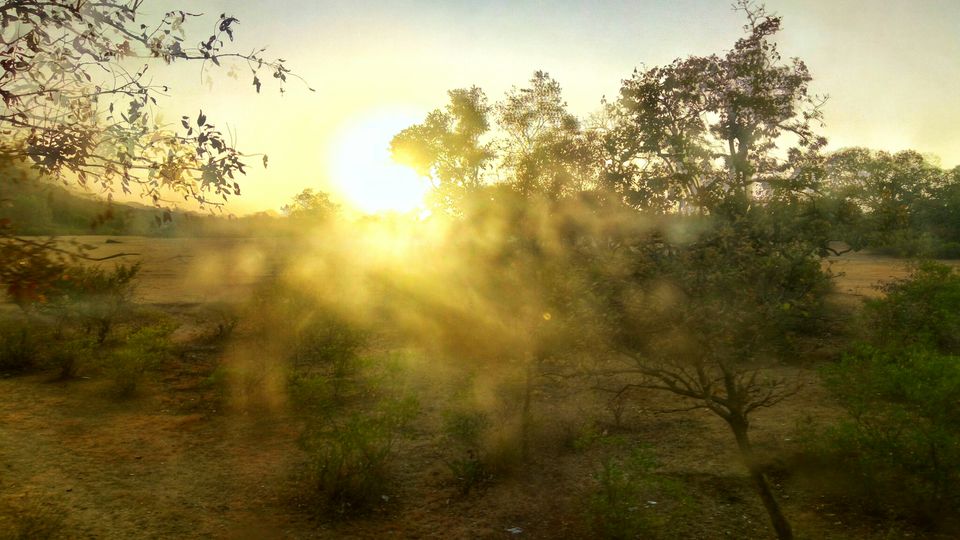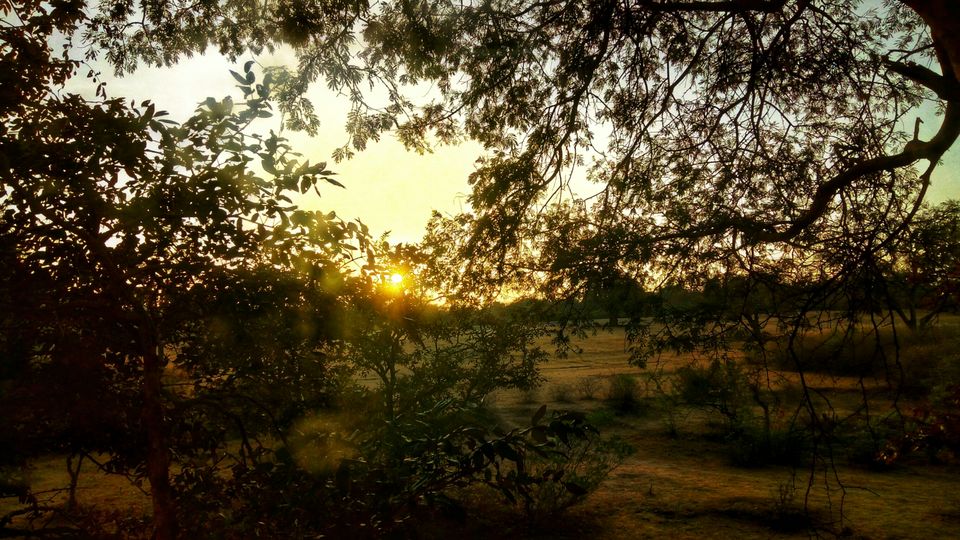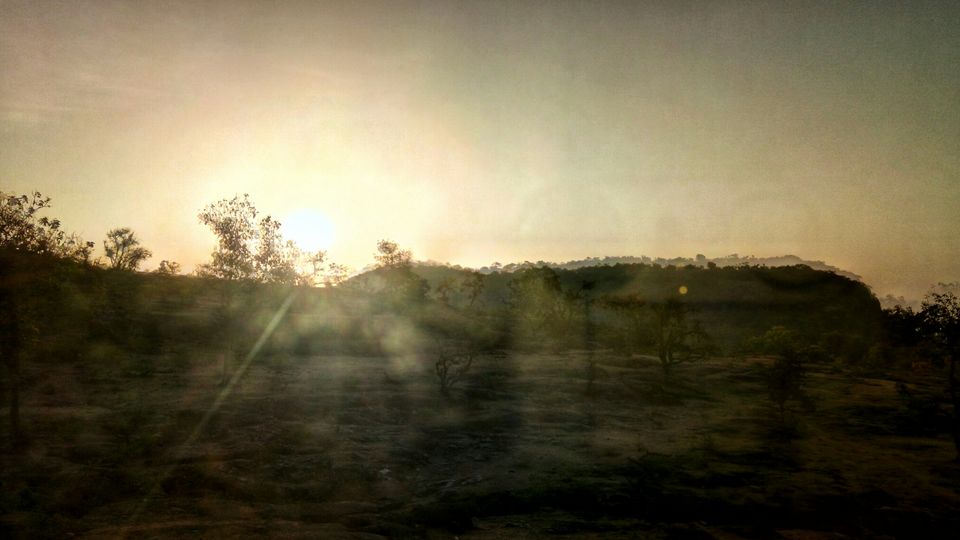 Once you reach Panchmari
There are two options for people going Panchmari. If you want to see Satpura wildlife reserve famous for tigers, you can book a Gypsy which is available for 1200-1500 bucks including other local destinations. Satpura wildlife sanctuary also costs 1100rs as entry fees to go inside. I couldn't go there since i had just one day so instead a borrowed a bike. Two wheelers are also available on rent. I rented a bike for Rs.400 for the day which is a reasonable price if you're travelling alone.
I took the bike from a vendor at 'Chowpati' near bus stand. Chowpati is a place where you can go and have food if you're looking for food at reasonable price. I ate poori bhaji at a cost of Rs. 50.
Destinations in Panchmari
After renting a bike i first went to mahakaal mandir. This place is a cave of ancient times connected to our mythology. It is said that when Bhasmasur realised he can turn anyone in ashes if he touches their head he went to kill Shivji. Shivji then took shelter in these caves.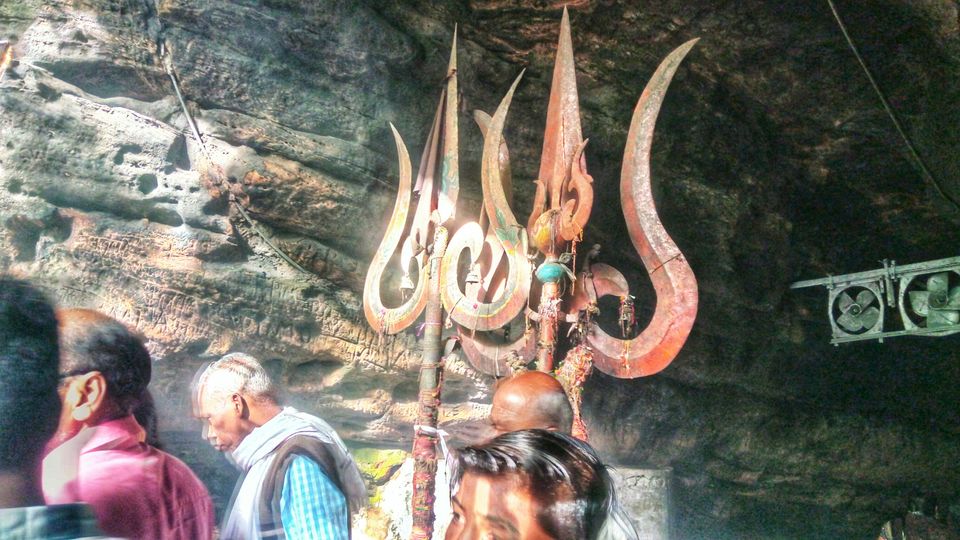 Next i went to Chauragarh temple which has 1380 steps. Built on the top most mountain of m.p. it takes almost a 5km and 1380 steps to reach the temple but the view is scerenic from the top. The devotees offer Trident to lord Shiva as their offerings and people can get a trident of different sizes to offer. But as this blog is to help people in their travelling experience, my suggestion would be to not to go Chauragarh temple unless you're willing to stay. Once you come back from the temple you won't have energy left for another spot. Since i was short of time i went to Bee falls immediately after.
Bee falls:-
To reach there you need to visit the museum that you'll find while returning towards city. Museum will give you a receipt of Rs 100 which you need to get in the premises. Once you're in there bike will be parked at a checkpoint n following that you need to walk half a kilometer to reach the trekking point. From there you will have to trek to reach Bee falls. Who doesn't want to have bath in nature? So i went there and bathed in milkywhite water falling from nature own purifiers.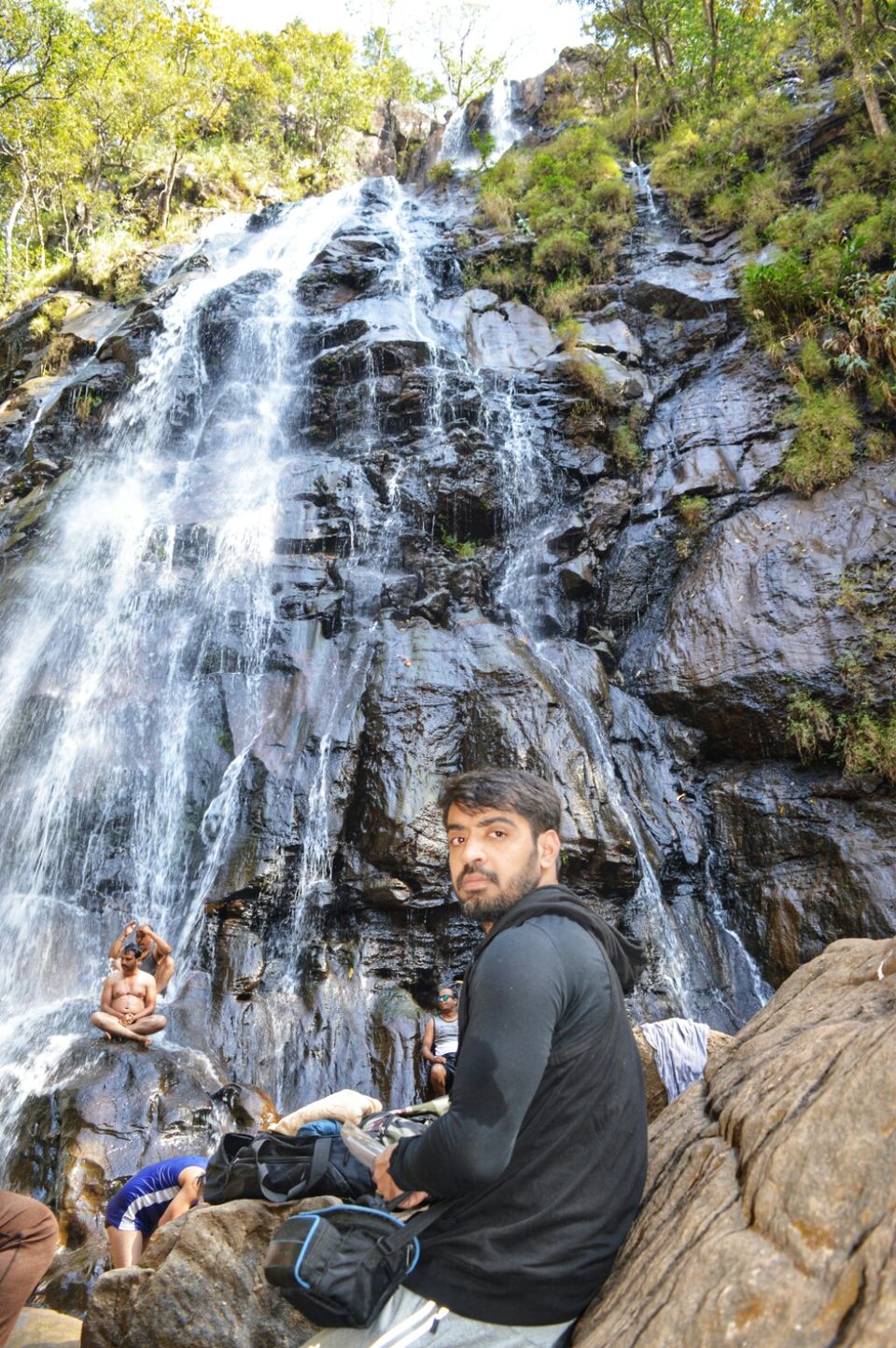 Other Thing to do:
Priyadarshini point:- If you're a fan of adrenaline, you can also go for parasailing close to the point from bee falls whichtakes 600rs per person. Imagine just 600rs and you're flying.
Satpura wildlife sanctuary:- If you're a nature lover this is a place for you. You can see beautiful flora and fauna in satpura wildlife life sanctuary famous for it's tigers.
Pandav caves:- There's also a place as pandav caves in Panchmari which is known for pandavas taking refuge during their exile.