Pratapgad, translated as Valour Fort, lies 23 kms west of Mahableshwar. It can be combined with a trip to Mahableshwar. The road leading to Pratapgad isn't in a very good shape and it takes about an hour to reach here from Mahableshwar.
The location and architecture of the fort is marvelous and is such that it protects the fort from all sides if under attack. The fort is surrounded by deep valleys covered by dense forests, on all sides. The pathway leading to the fort gate is narrow and steep making sure that elephants couldn't climb up. Also, the pathway is so curved, making it difficult for cannons to turn. The main gate of the fort is hidden to give an illusion that its nothing but a running outer wall of the fort. Because of these peculiarities, this fort always remained invincible. No one dared come close to the fort.
We took a guide who was well versed with the history of the fort. He also told us that all the guides there were government guides and had their homes in the fort, and their ancestors served in the fort during the Maratha rule. There are many small shops inside the fort, which again, belongs to those very families. The stairs to the top of the fort are steep and is difficult to climb for anyone with health issues.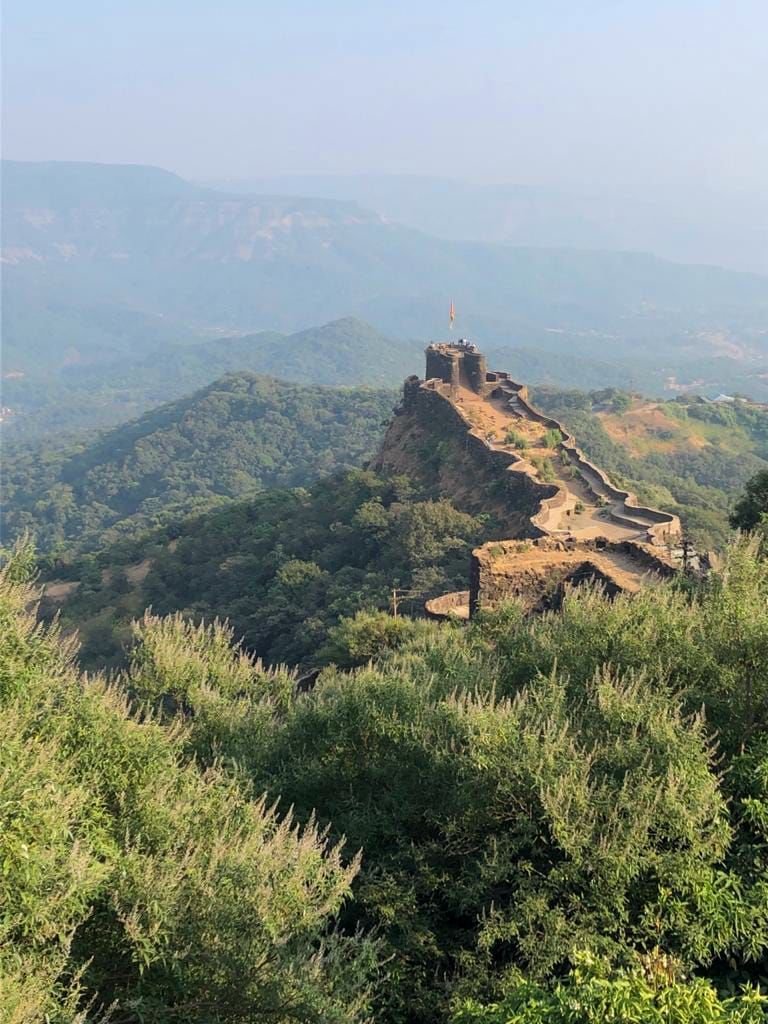 The fort is divided into upper and lower part. Lower part was for the common public specially those serving in the fort and the upper for the royals. They also have a temple dedicated to Goddess Tulja Bhavani who also happens to be the ancestral Goddess of Shivaji Maharaj. It also houses a huge statue of Shivaji Maharaj amidst a beautiful garden.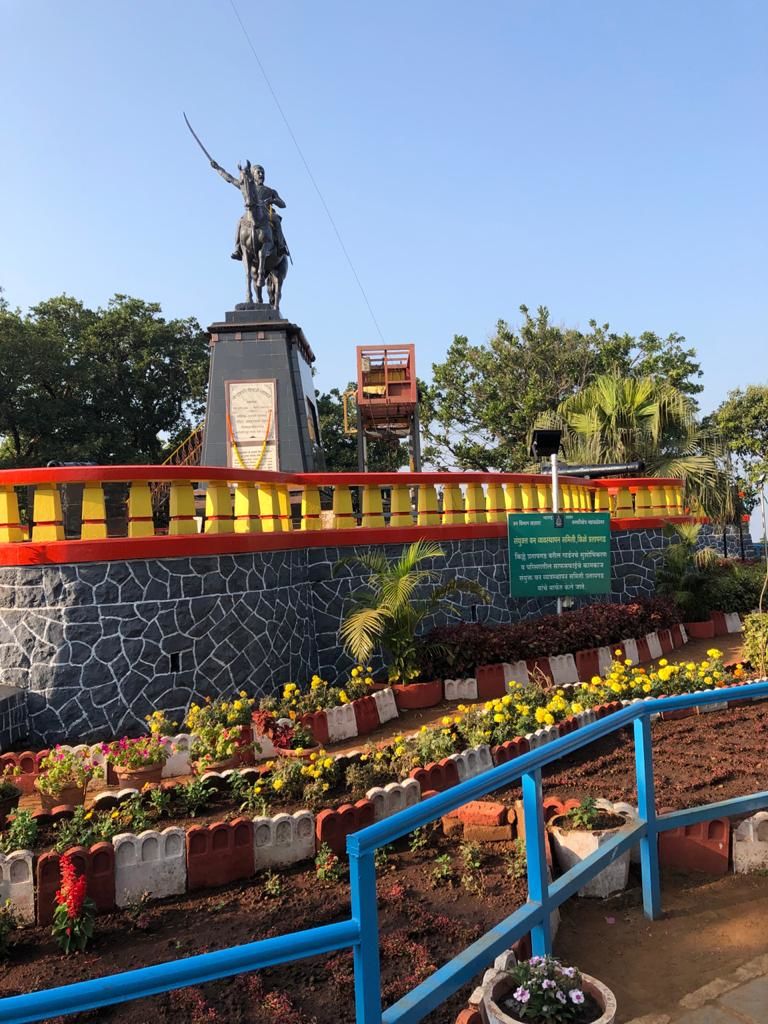 This fort emanates history in every corner and is a must visit to learn about the rich history of the Maratha Kingdom. It can easily be clubbed with a trip to Mahabaleshwar and can easily be covered in half a day.
How to reach:
By air: The nearest airport is in Pune. it is a 3-4 hours drive from Pune.
By road: It is an hour's drive from Mahabaleshwar. Taxis and some local buses can be plied to reach the fort.