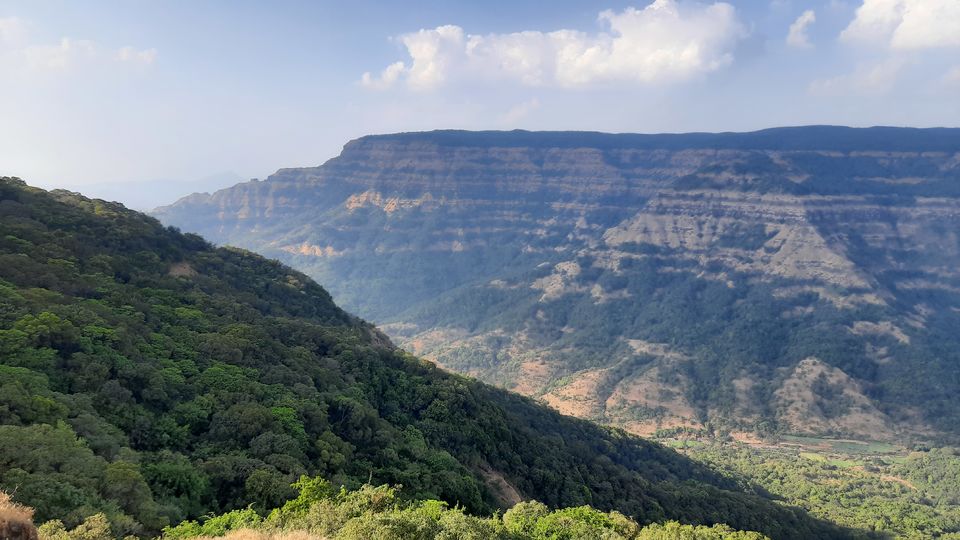 Once upon a time, having served as the summer capital of the British raj, Mahabaleshwar is one of the most famous hill stations in Maharashtra. And yet, it has retained its charm. Its forest cover is as dense and the weather as delightful, despite the flourishing tourism.
So, on our first wedding anniversary we decided to rediscover the beauty and splendor of Mahabaleshwar and the rustic charm of Panchgani.
Best time to visit?
Located at an altitude of 1438 meters, Mahabaleshwar offers pleasant weather throughout the year. November to February-Winter is a great season to visit Mahabaleshwar because of the drop in the temperature. The temperature ranges between 10°C to 24°C. If you love strawberries, you must visit Mahabaleshwar during this time.
July to October-If you love nature, you must visit Mahabaleshwar in the monsoons. The region experiences torrential rains. The whole town is covered with mist and lush green trees, which makes it perfect for trekking. September is the best month to visit Mahabaleshwar as the water flow in the lakes and waterfalls is impressive. The hill station is less crowded and the accommodation is inexpensive owing to the offseason.
March to June-Summer season begins in March and stays till the end of June. It serves as one of the the best summer retreats. The minimum temperature goes as low as 15°C, which is ideal for doing activities like trekking, horse riding, bird watching and cave exploration.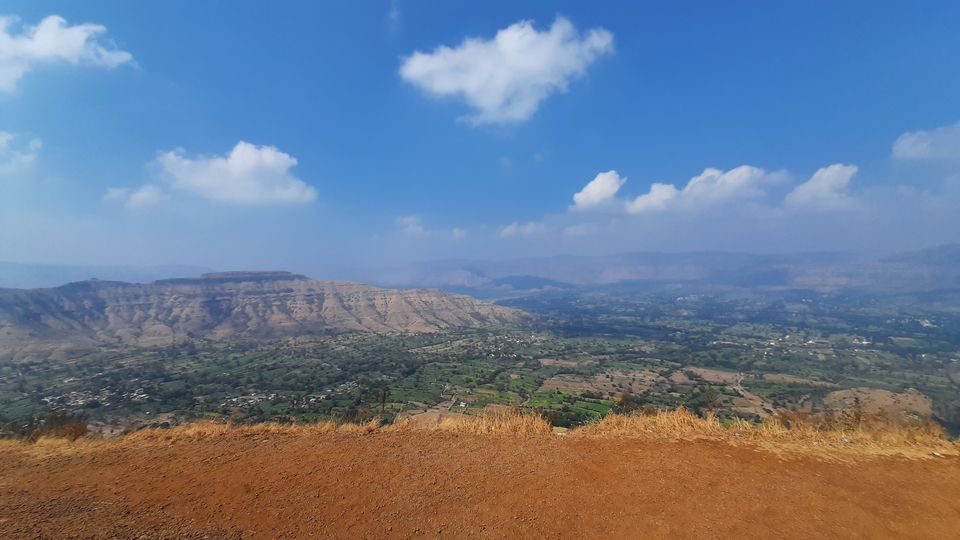 History of the land!
As curious travelers, every journey begins with probing a little into the history of the place. Present day Mahabaleshwar has come into existence in the year 1829-30. Earlier, known as Malcolm Peth, the first historical mention of Mahabaleshwar dates back to the year 1215.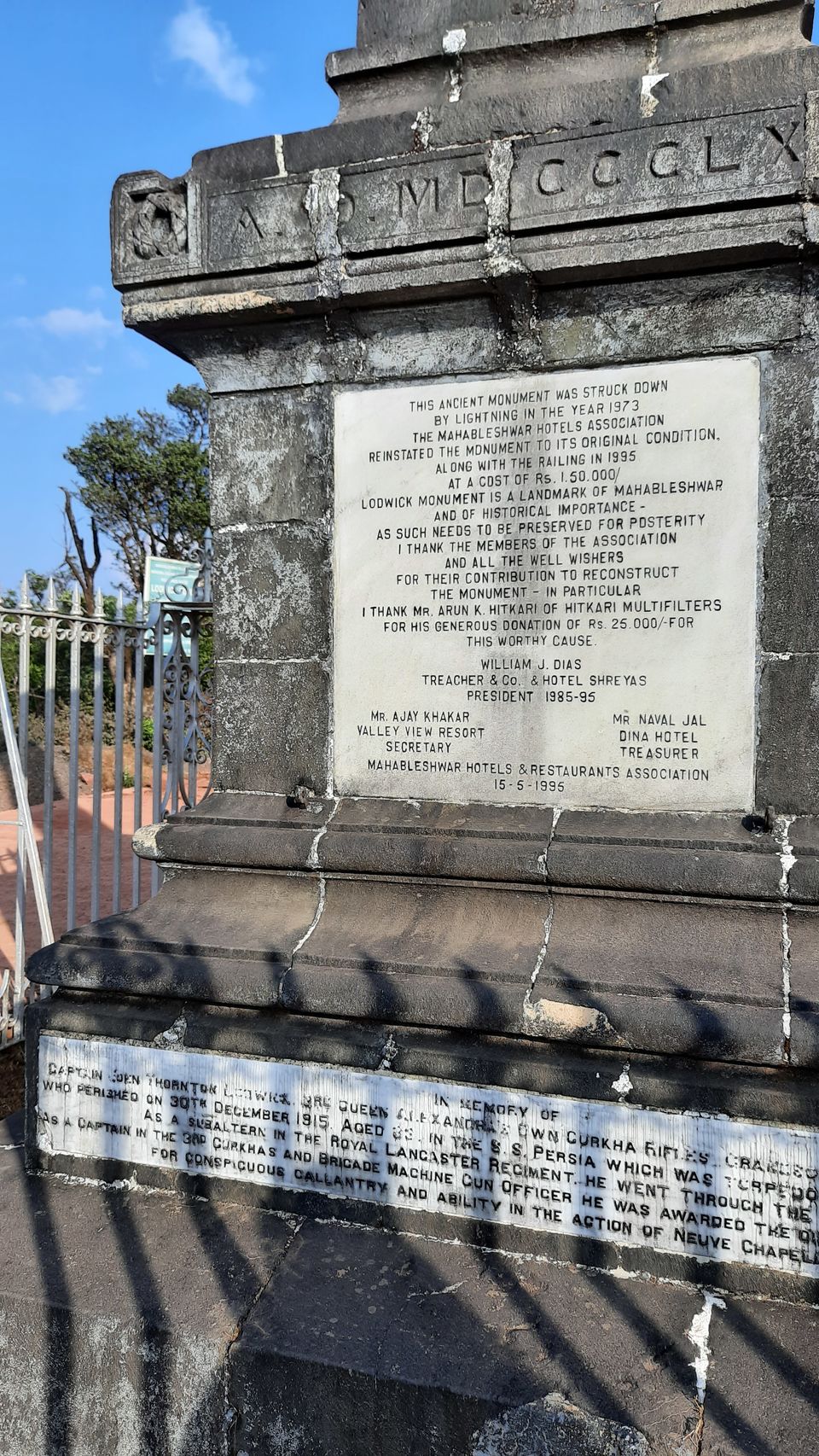 How to reach?
Mahabaleshwar is located around 32 km from Wai. It is around 260 km from Mumbai, the state capital. Mahabaleshwar is connected by the National Highway 4. Bus services by state-run MSRTC and private organizations connect it by buses from Pune, Mumbai, Sangli and Satara.
Nearest railroad is Satara, around 60 km.
The nearest airport is Pune International Airport, serving the city of Pune, about 120 km from Mahabaleshwar.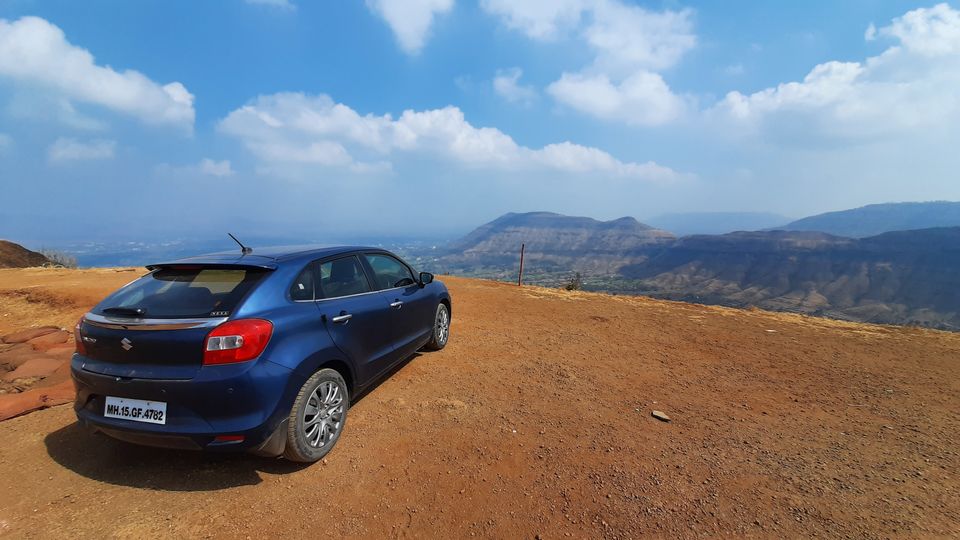 The Road trip
Mahabaleshwar and Panchgani are neighbouring hill stations, and can be covered in a short weekend trip from pune(about 120 km). Taking your own vehicle offers you flexibility to visit the locations you want and on your own time. Also helpful if you want to go an anywhere at night as there is no other transport available.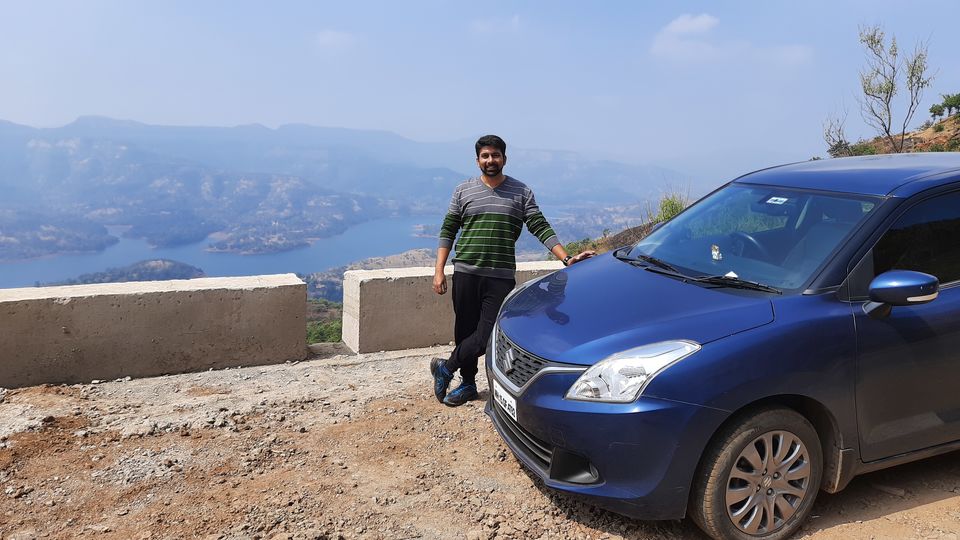 We stayed for our trip at La serene resorts and spa. It is a cozy hotel with lavish ambience, clean rooms and a small sitout overlooking the trees. We had booked the suite room, which came equipped with a minibar and bathtub too. Tariff was around 5000 INR for the night.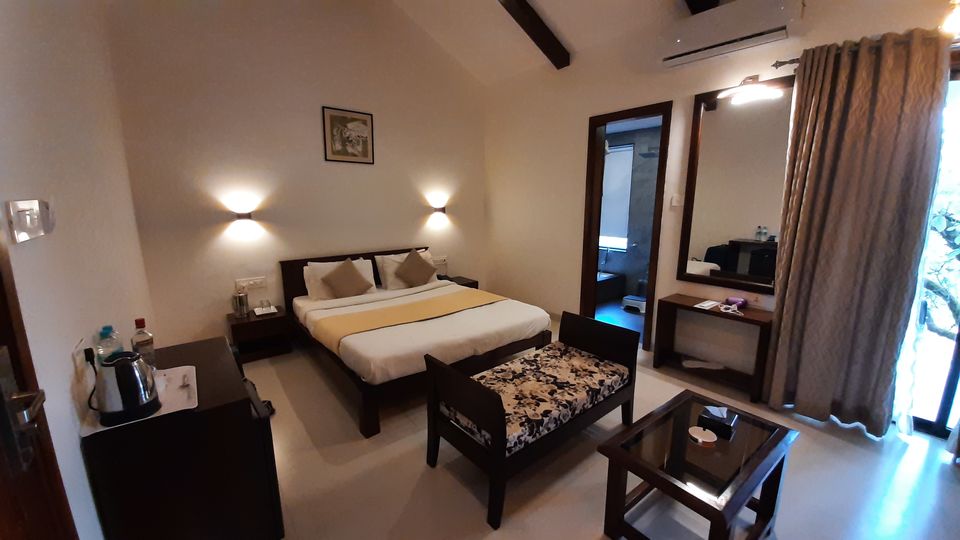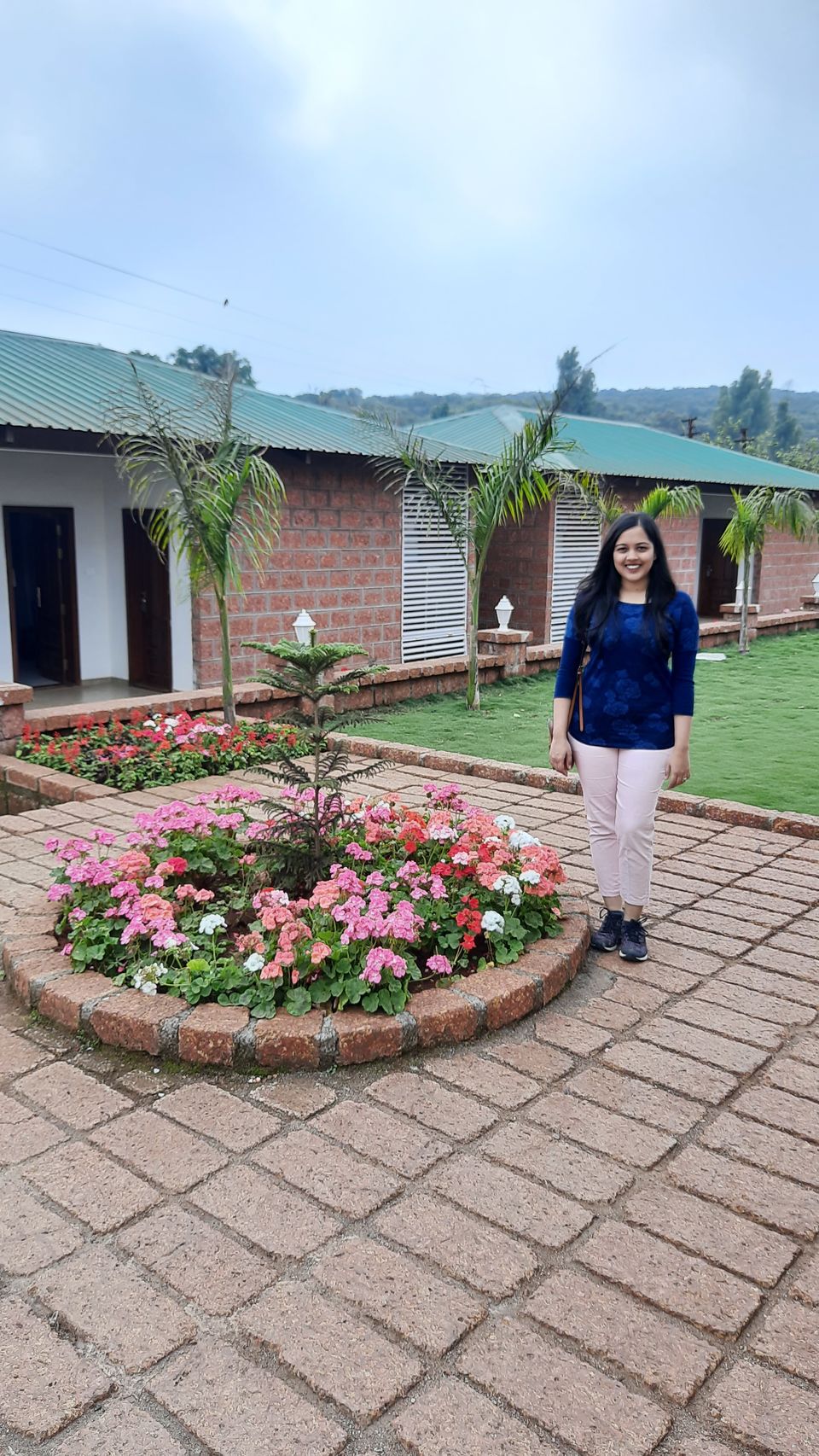 What to do?
There are a good many points to visit in Mahabaleshwar and Panchgani. Some points are accessible by road directly, some need for you to hike a little. However, if you have seen one point, you have seen most of the other points, as these points offer the sights of the neighbouring mountains and greenery around. Apart from nature there are some other things to do too, as this place is rich in history and spirituality.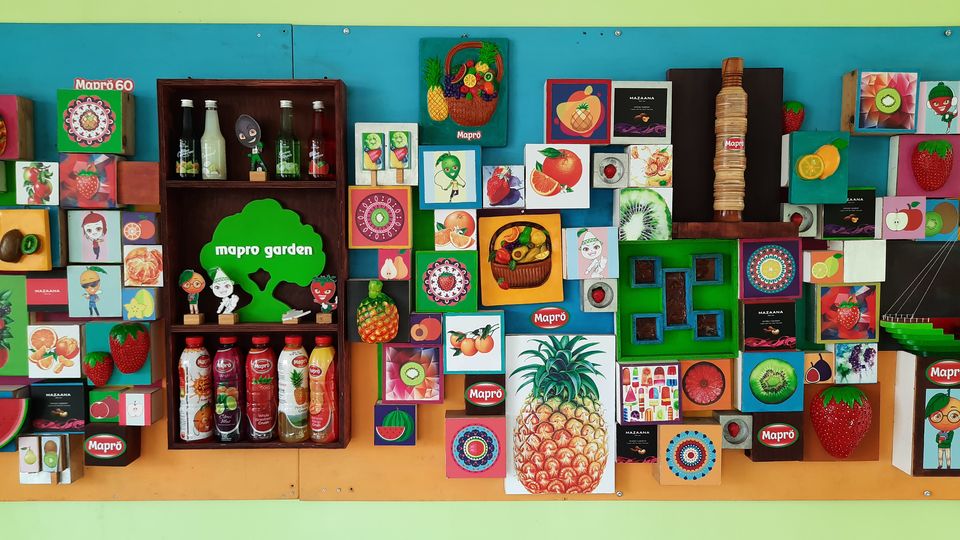 Since it was strawberry season, we couldn't give the Mapro Food Park a miss. Costing 200 bucks per head, you could take a tour about the history of the place, of how the strawberries are harvested, and all the products they offer. You've gotta try the heavenly strawberry fresh cream that we tried here. They also serve wood fired oven pizzas, Grilled sandwiches and French fries.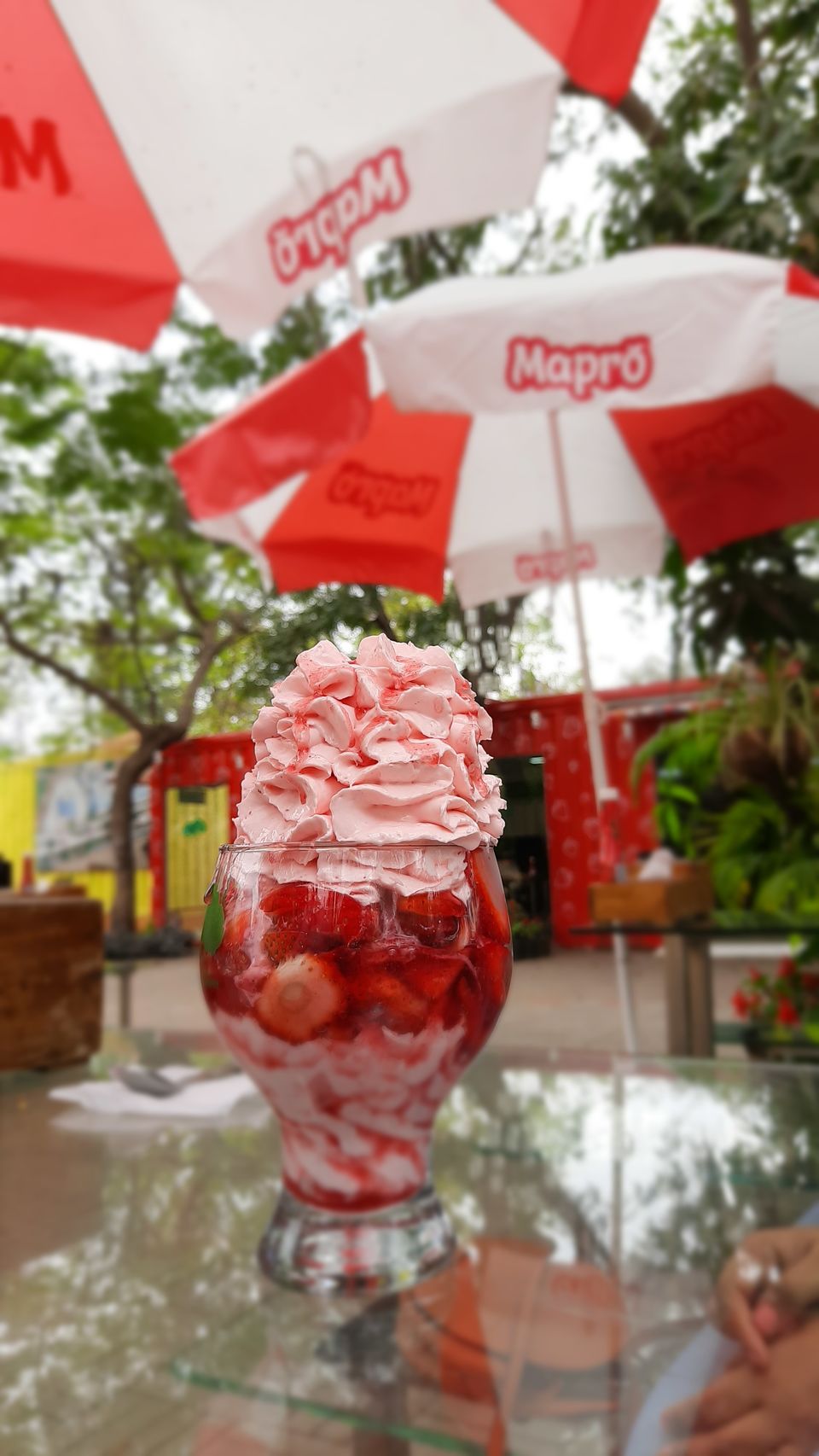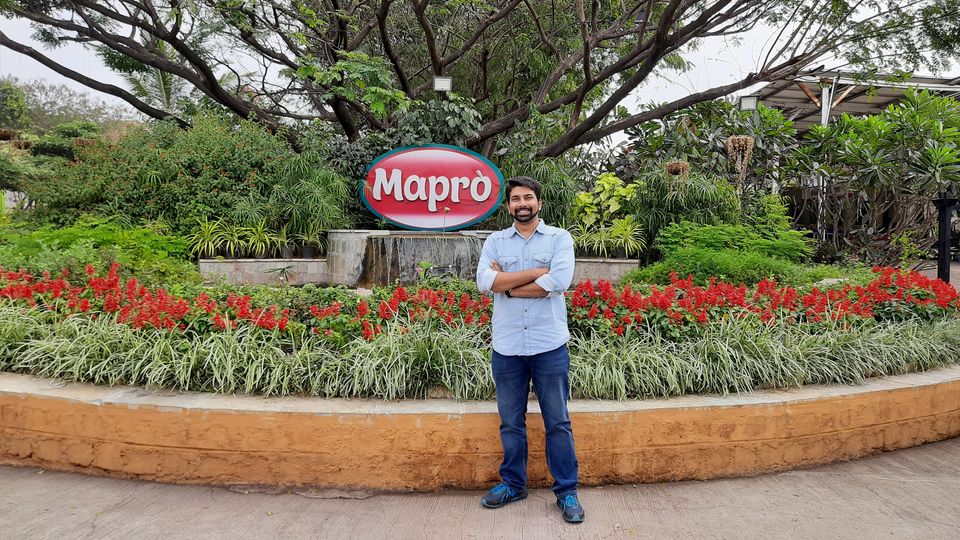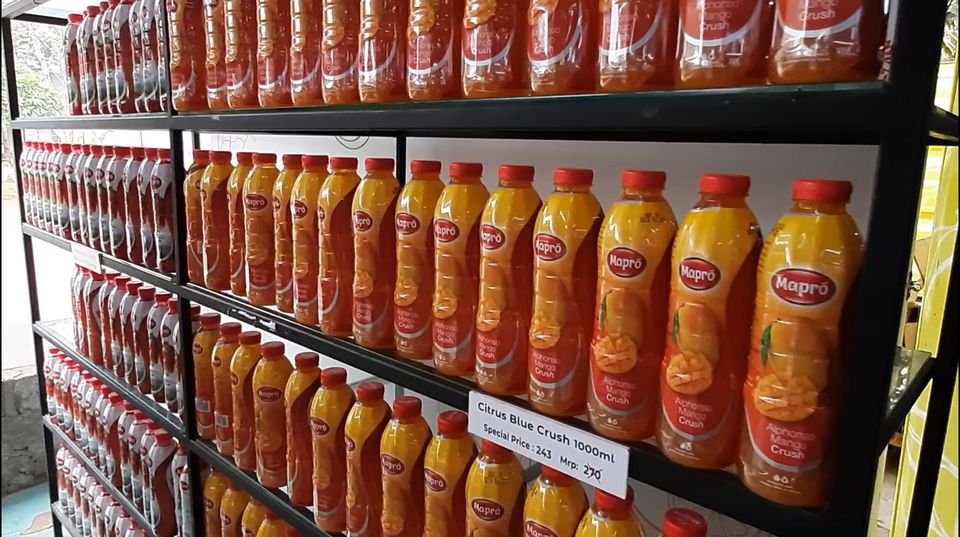 Harrison's Folly
Basically a small plateau with wildflowers and shrubs, the place is for those who like to sit back and enjoy life's little moments. From where you stand, you can get a good view of Panchgani one side and Wai on the other side. The site also gives a good view of Krishna Valley from all the three sides. Adventure sports activities parasailing and horse riding can be done here.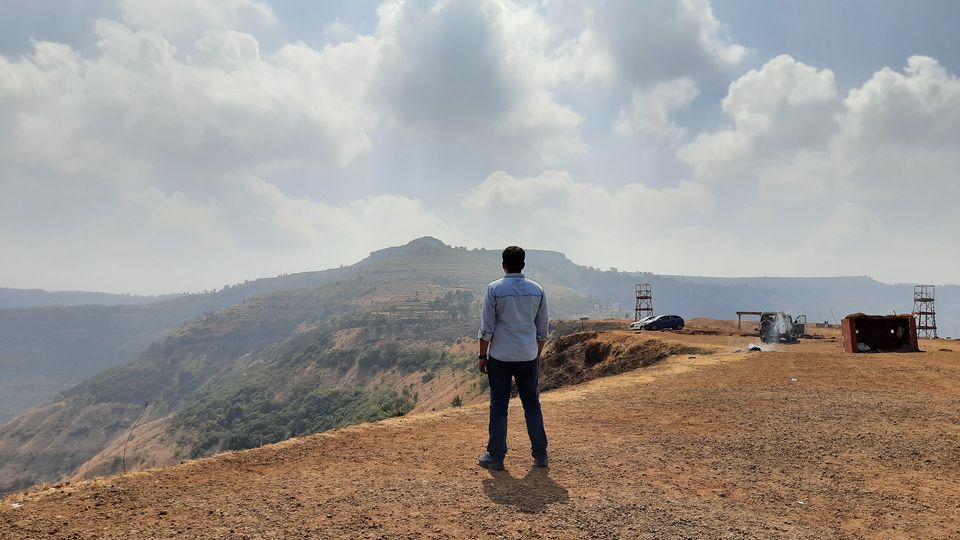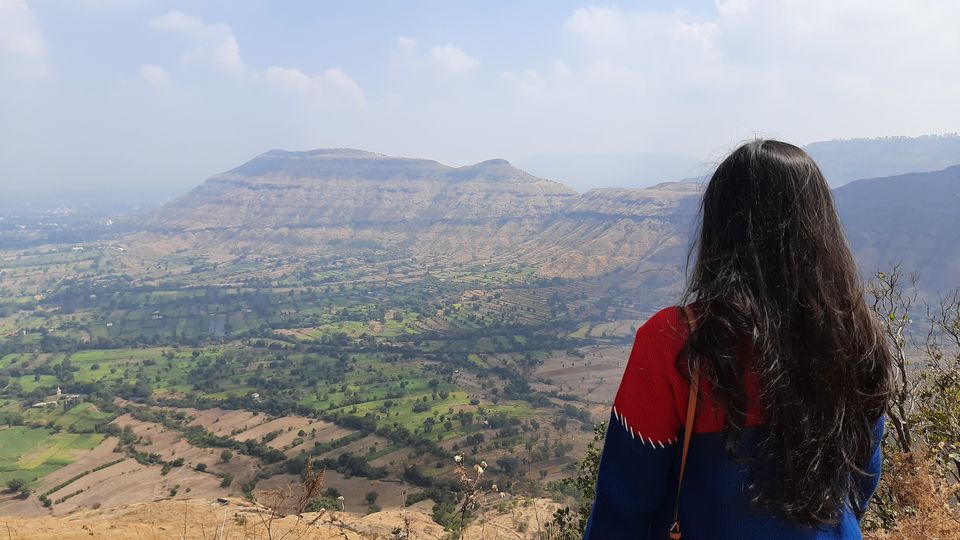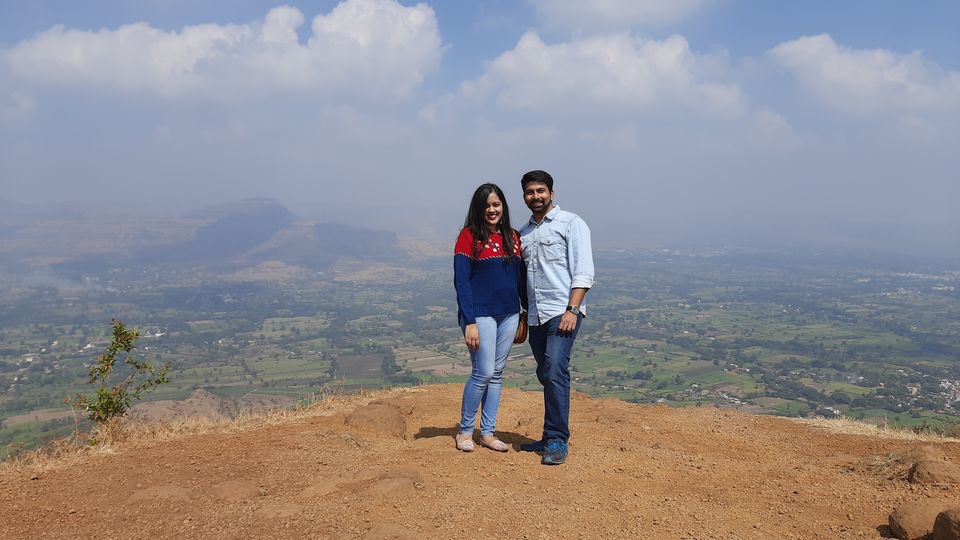 Lodwick point
A short winding trail through the forest leads you to some spectacular views of the Sahayadris and Pratapgarh Fort. It was named after General Lodwick (1824) who was first to discover this place. To honor this achievement, his son erected a 25 ft tall memorial. We were lucky enough to catch the sunset here and spend time photographing the picturesque landscape.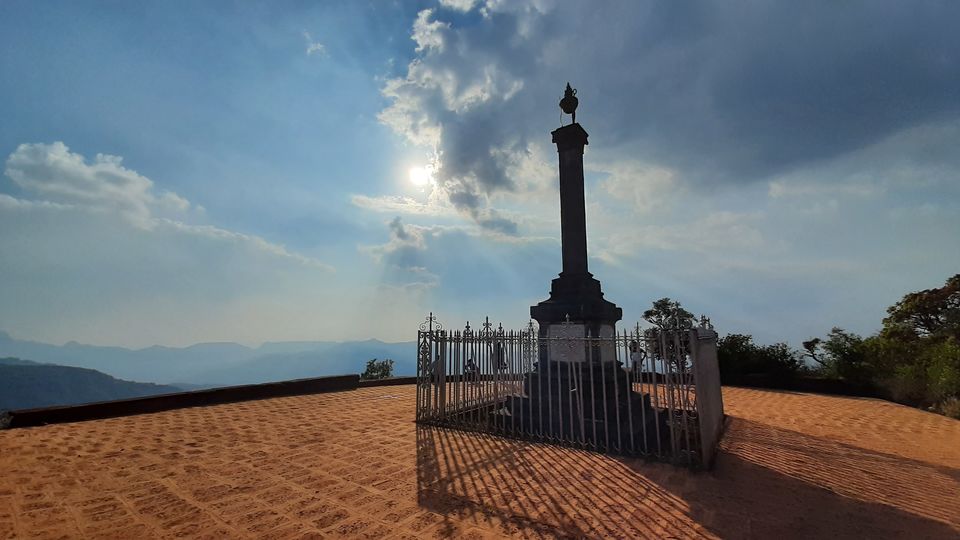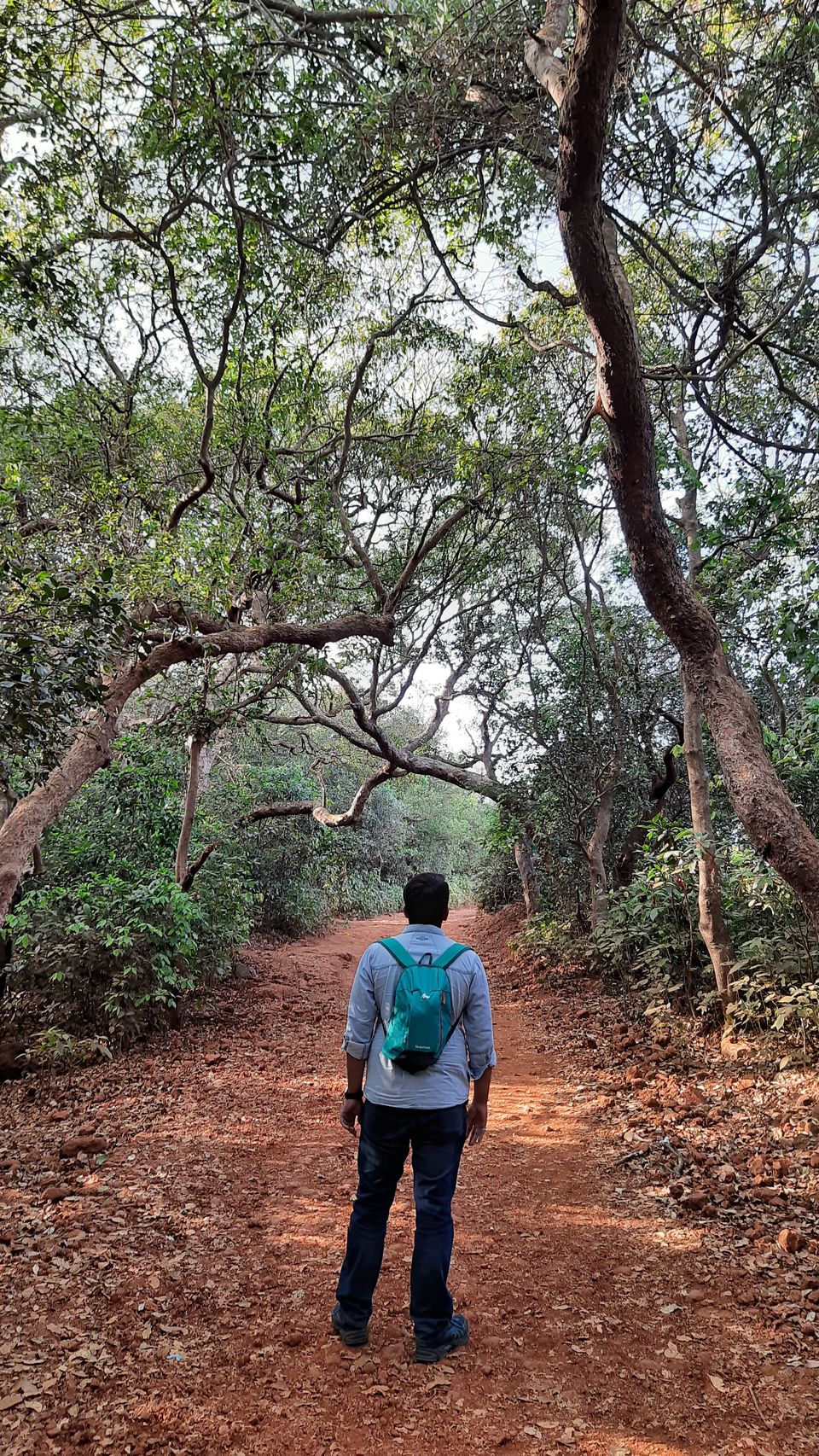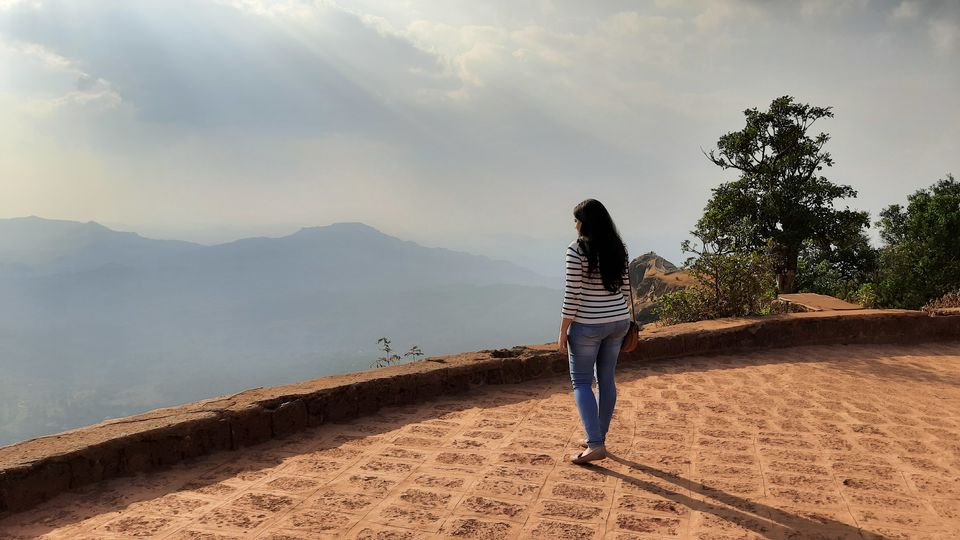 Elephant's head point
Located beyond the Lodwick Point, the Elephant's Head Point is the extreme end of the mountain range. If one wants to witness nature's very own artwork then Elephant's Head Point serves as a treat to them. The overhanging cliffs resemble the head of an elephant and its trunk. Travelers can experience a spectacular view of the Sahyadri range from here.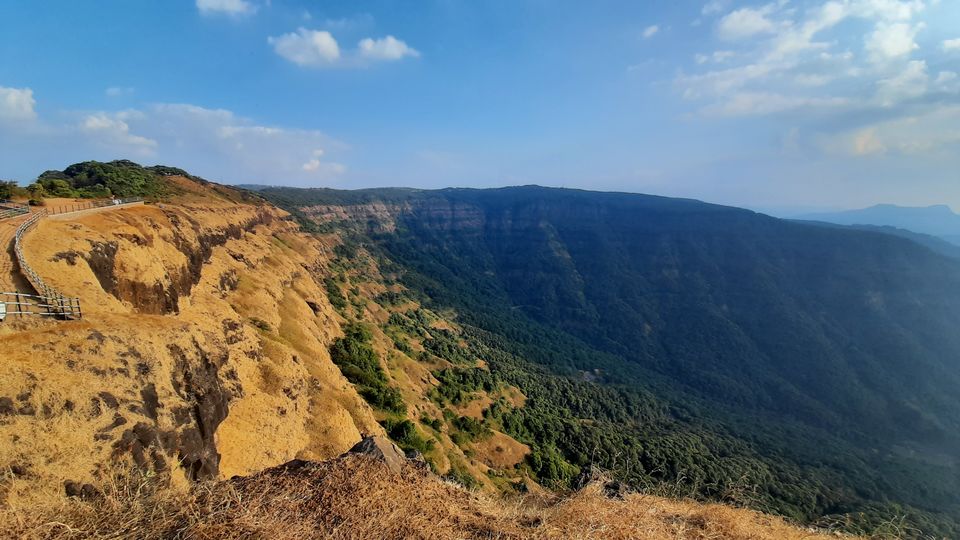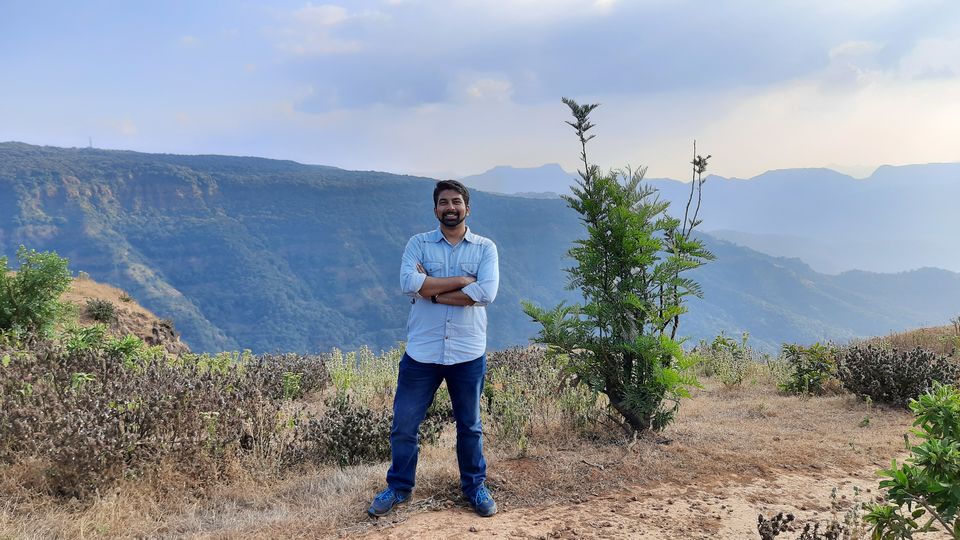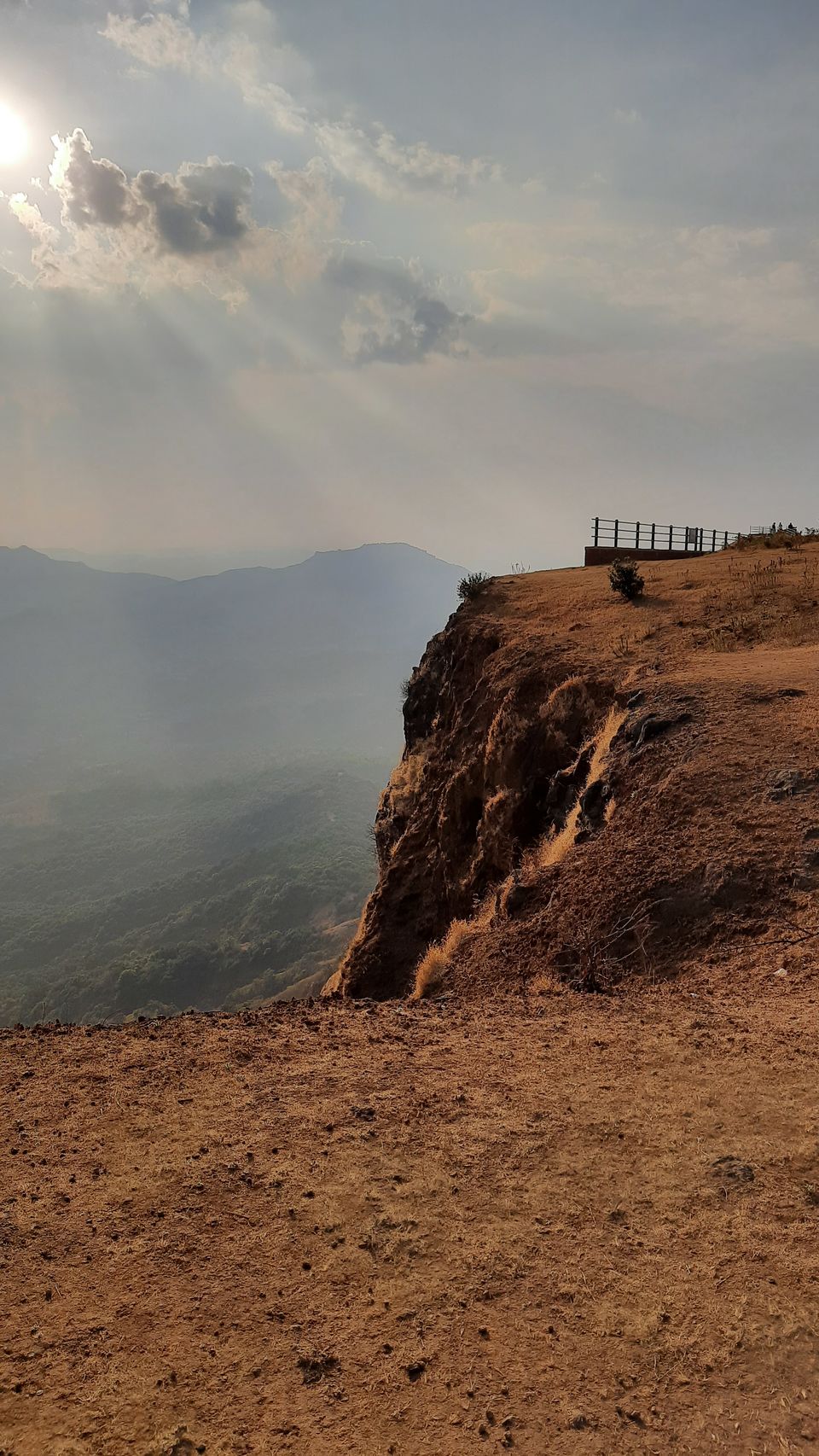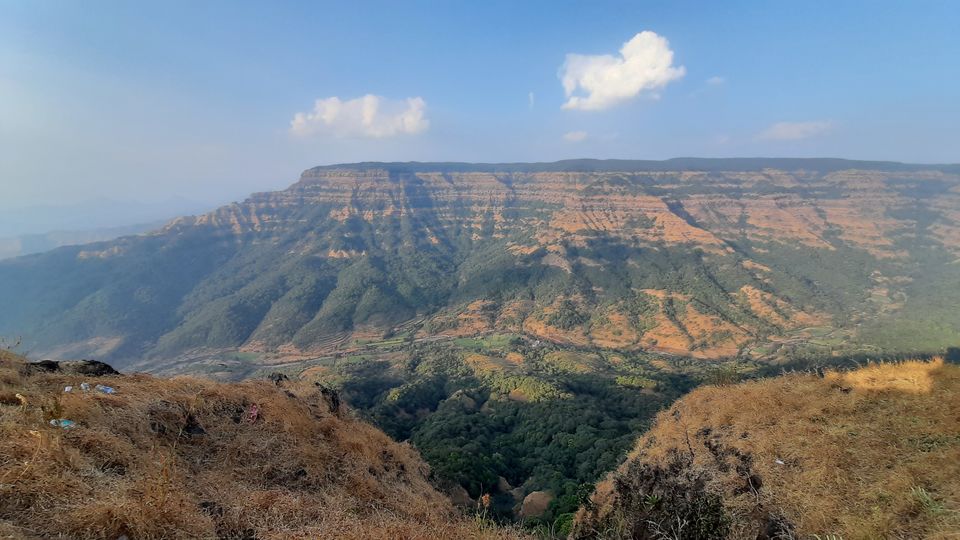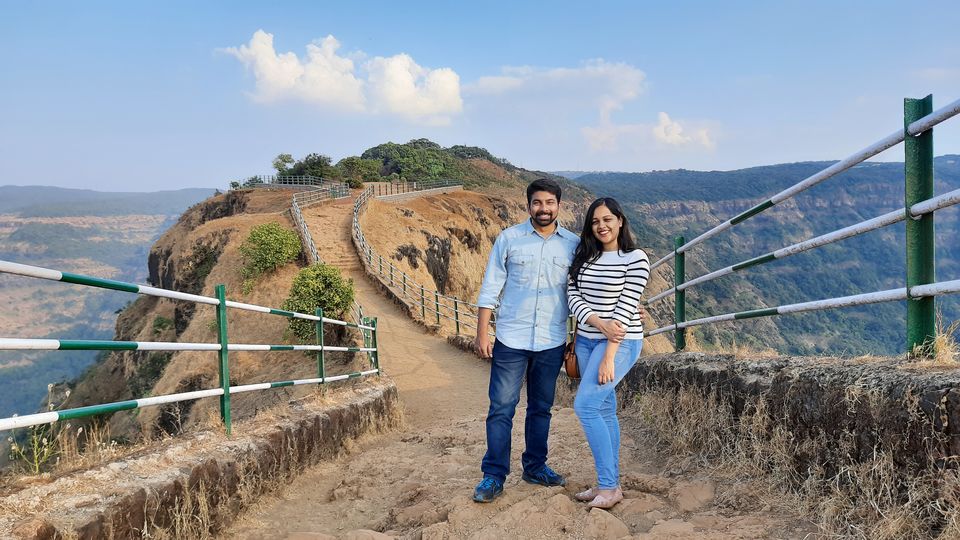 Mahabaleshwar market
Welcoming tourists with a lot of color, handicraft stores, woollen souvenirs, variety of food and local fruits. Don't forget to pick some fresh strawberries for home.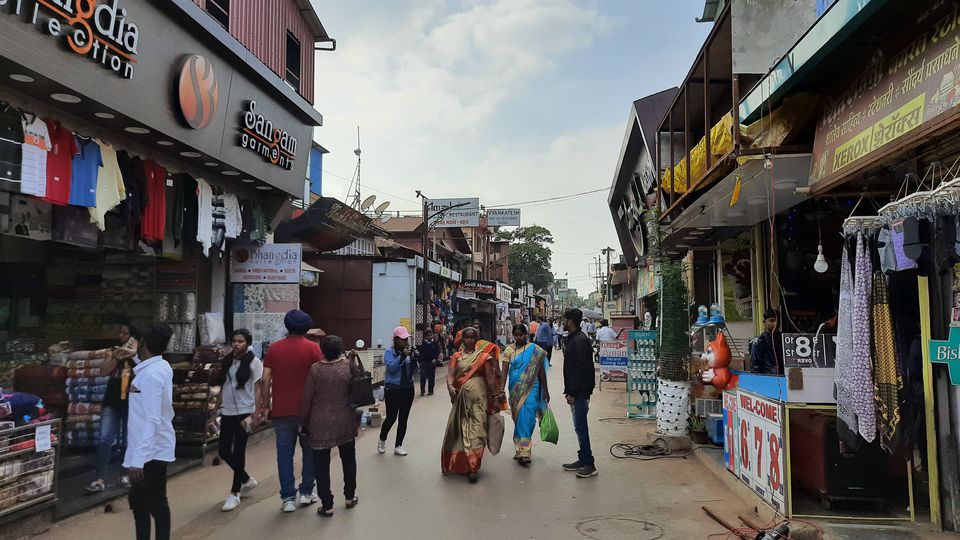 Mahabaleshwar Temple
Mahabaleshwar temple is an ancient Shiva temple and an ideal example of the Maratha heritage. The place has a very serene and spiritual aura. The legendary source of river Krishna spouts from the mouth of a statue of a cow in the Panch Ganga Temple that is located here. Four other rivers also flow from here, before they merge into the Krishna; these are Koyana, Venna (Veni), Savitri and Gayatri.
Venna lake
The lake offers rowboats, and paddle boats ride to the visitors and hence is usually very crowded. You could also go for horse riding, relish some local food, enjoy the various rides or visit the nearby garden.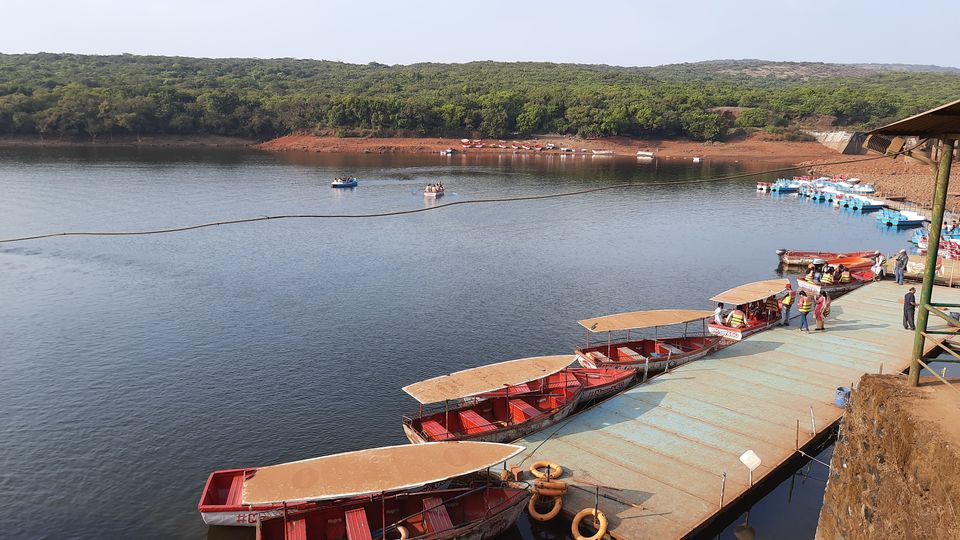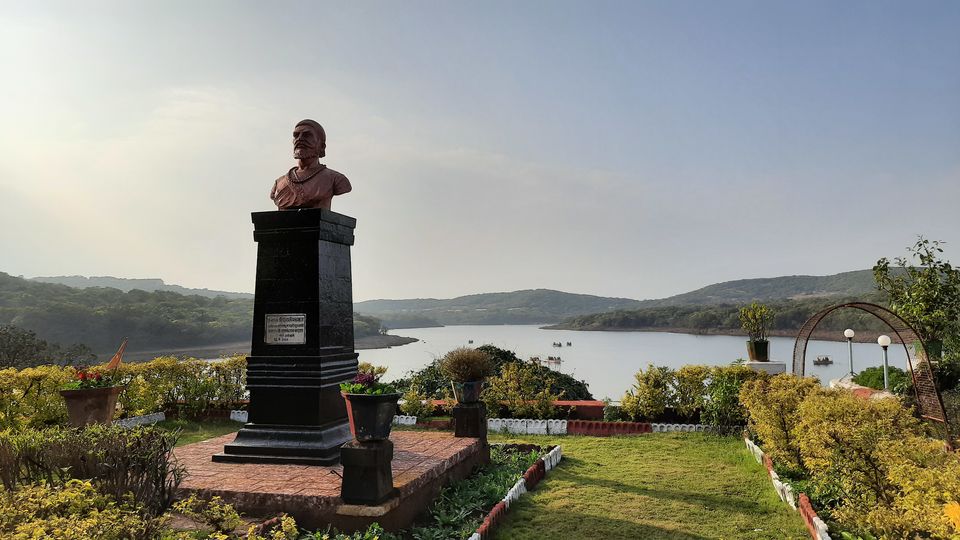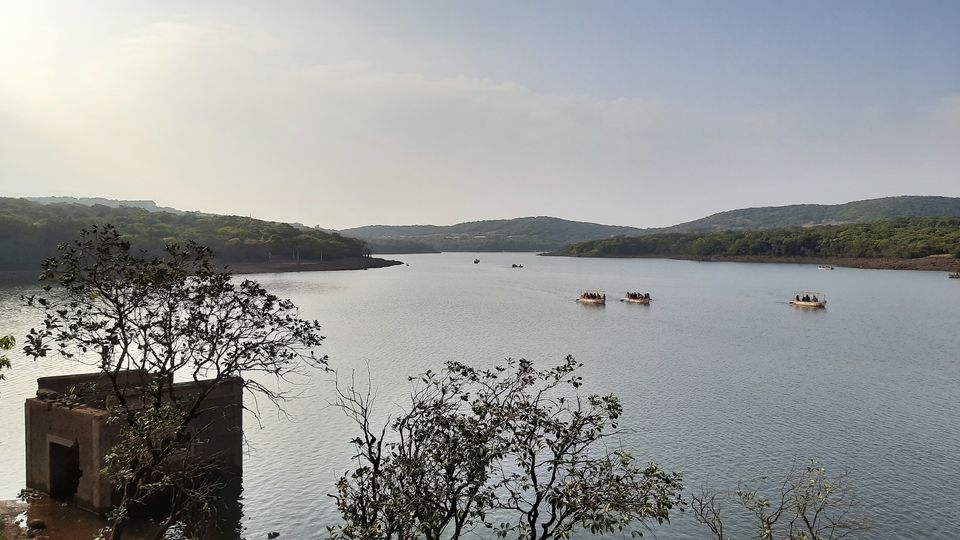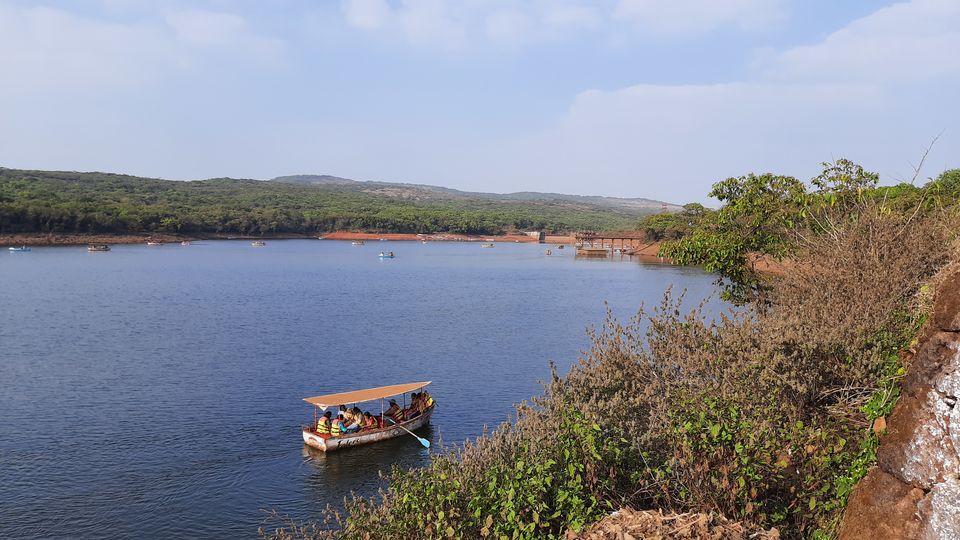 Pratapgad
Located at a distance of 24 kms from Mahabaleshwar the Pratapgad Fort is the pride of Maratha Empire. For all the history buffs, it's a well known lesson from our history textbooks, the same place where Shivaji defeated Afzal Khan - commander of the Bijapur Sultanate. Built by Shivaji in 1656, Pratapgadh Fort is a maze of ponds, chambers and long dark walkways. Some of these lead to trap doors that open to a 100 meter fall. The Fort also houses an old Bhavani temple. It's open everyday from 10AM to 6PM (free of entry charge). There are local guides available who take you around the fort and narrate the rich history associated with it (200 INR). Starting from the base of the fort it'll take you about 2 hours to explore. So, heritage, nature lovers and photographers can spend quite some time enjoying spectacular views of the wide Konkan Coast from the fort as it is at a height of 900 metres above sea level.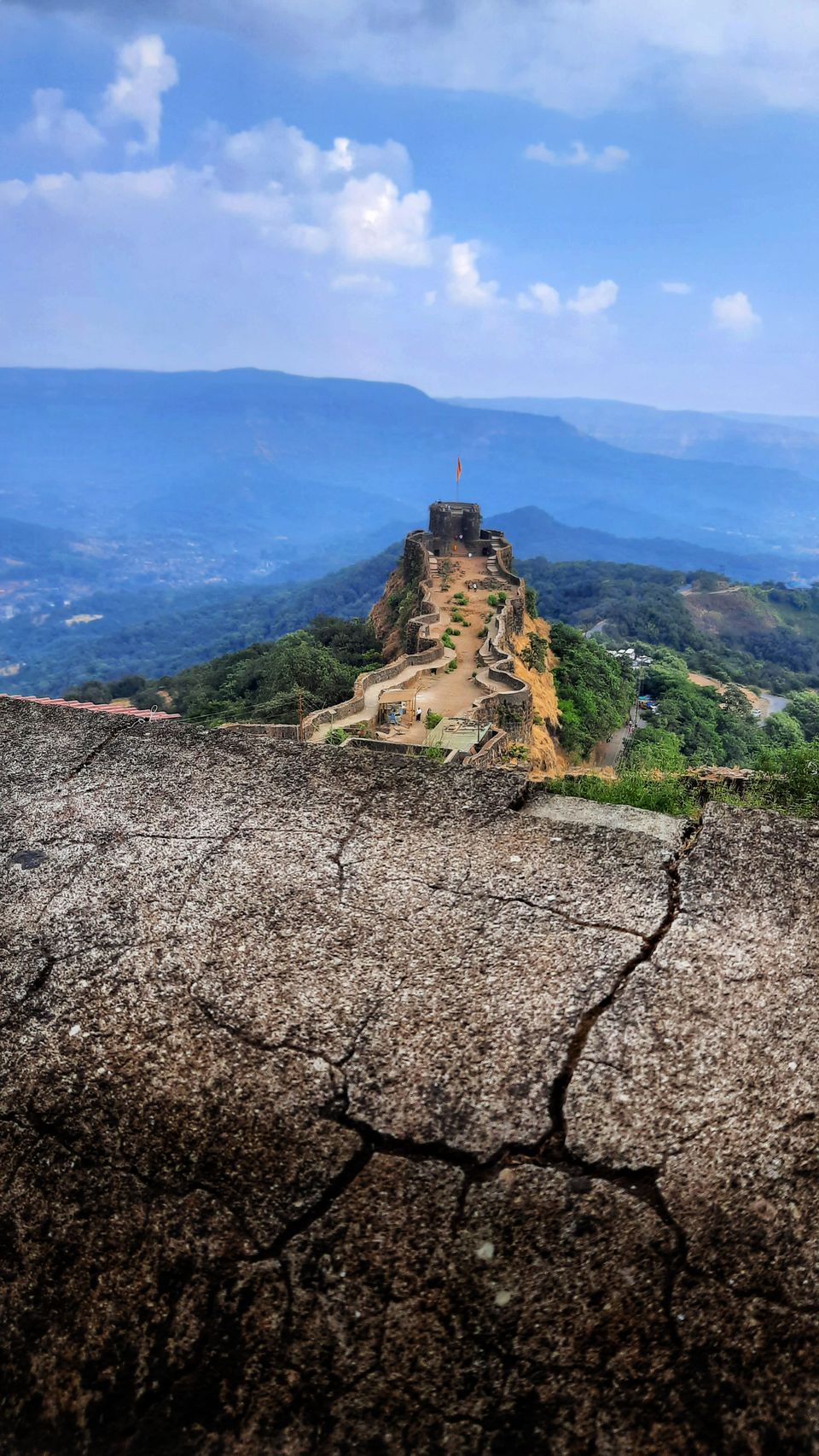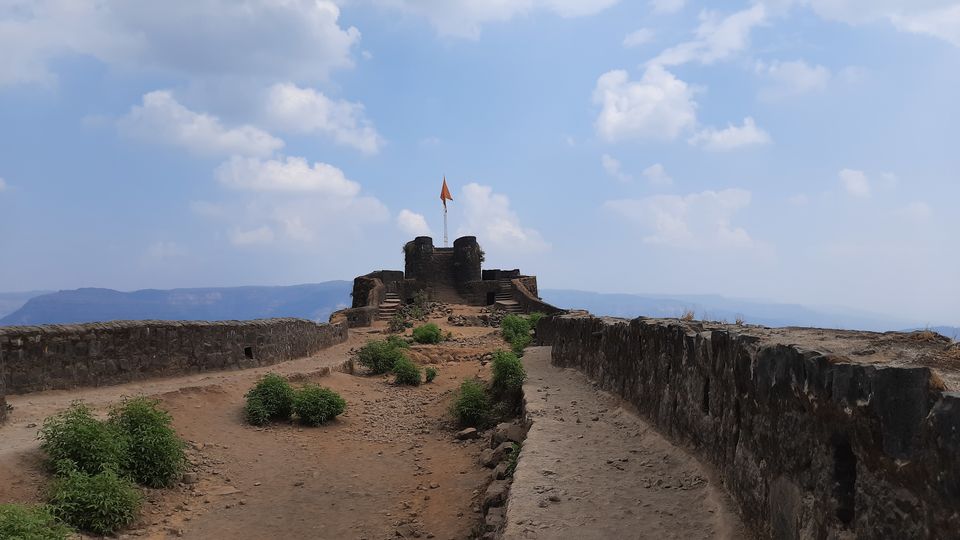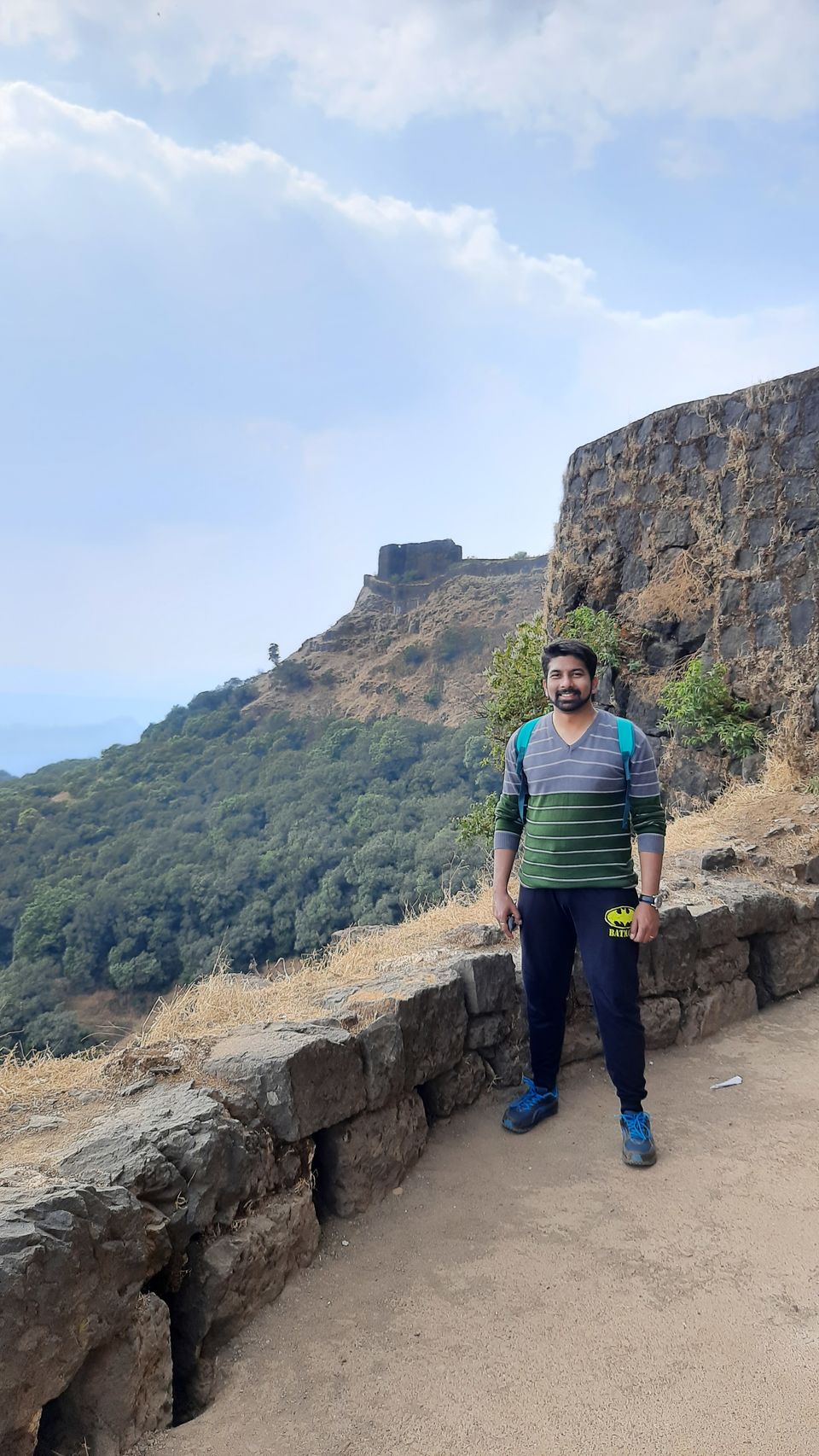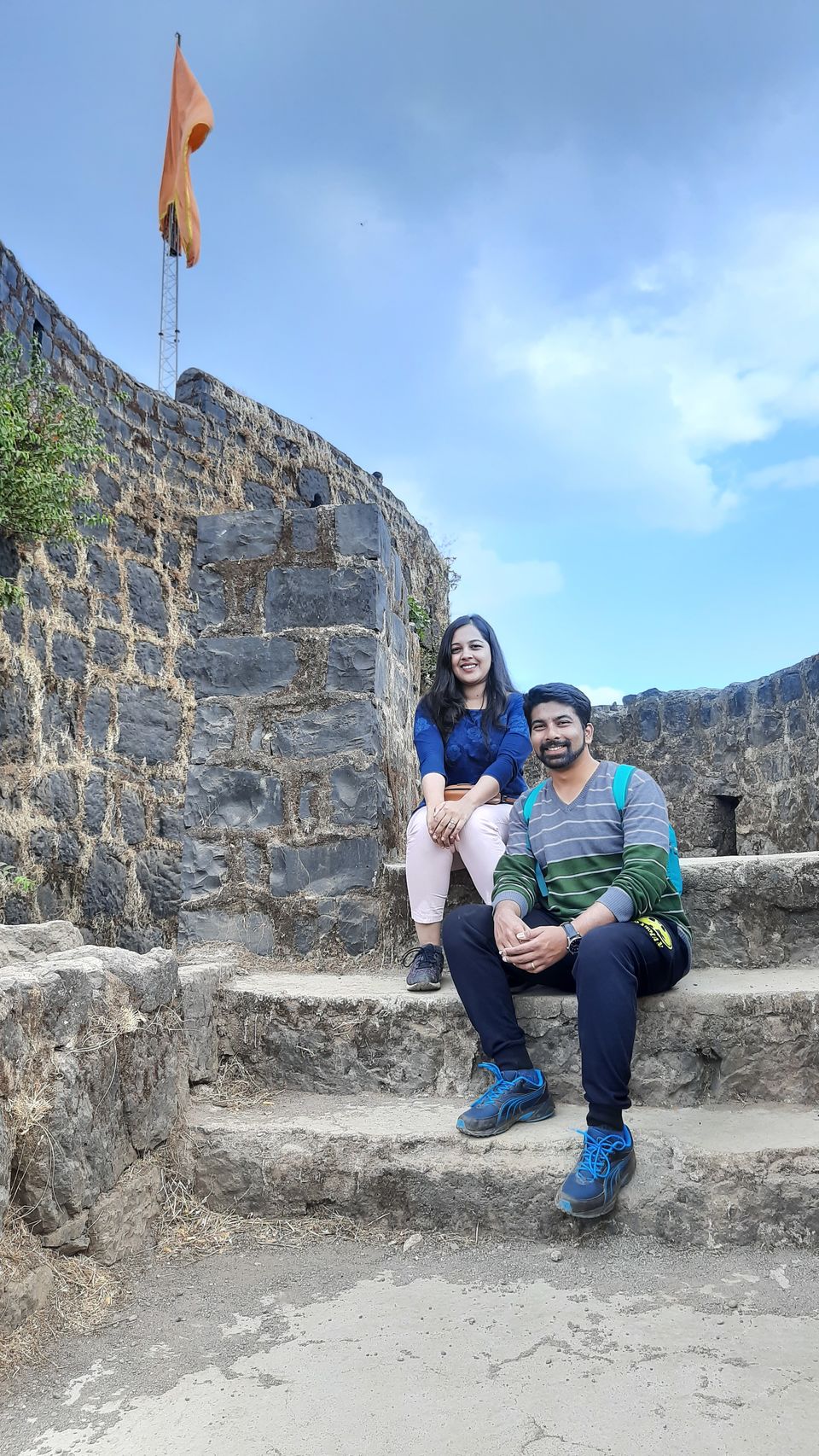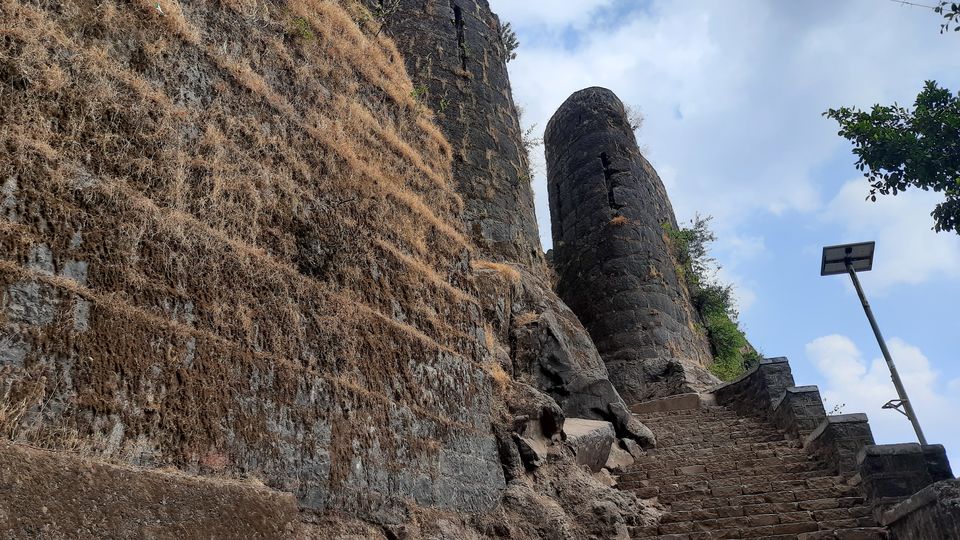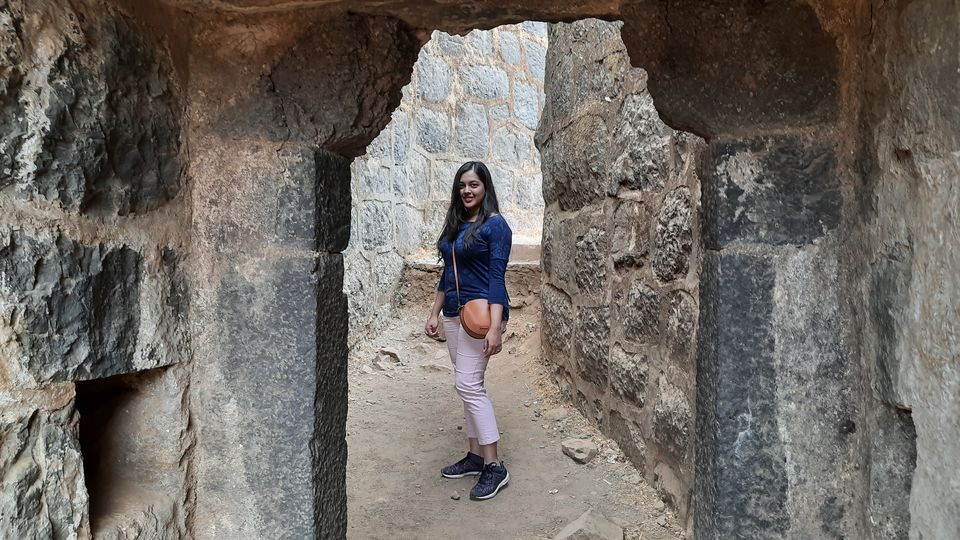 Tapola
Tapola is a small hamlet an hour's distance from Mahabaleshwar. The road cuts through a forest initially and post that the road winds through the mountains and you can gaze at the lake back waters beneath on either side. The lake itself is pristine and offers boating activities. It is a very photogenic location and definitely worth the visit.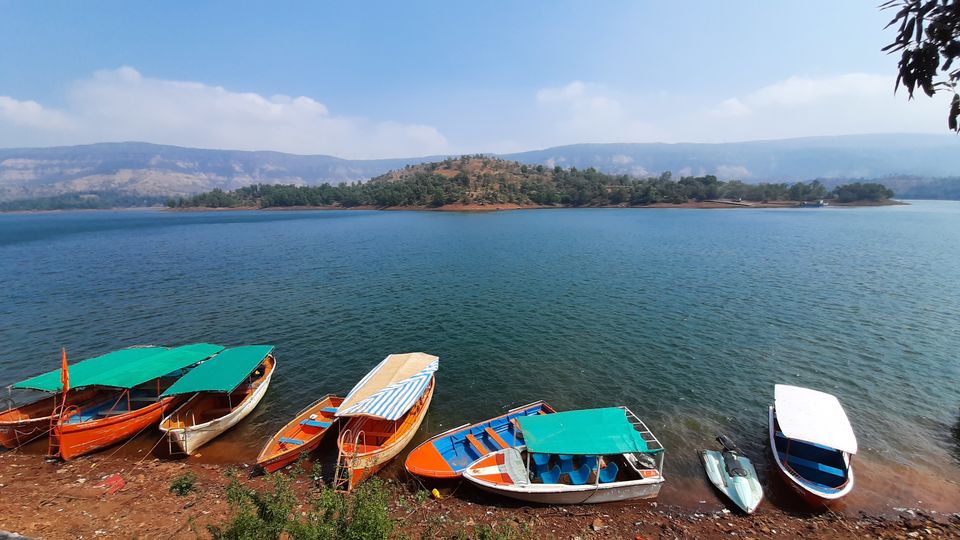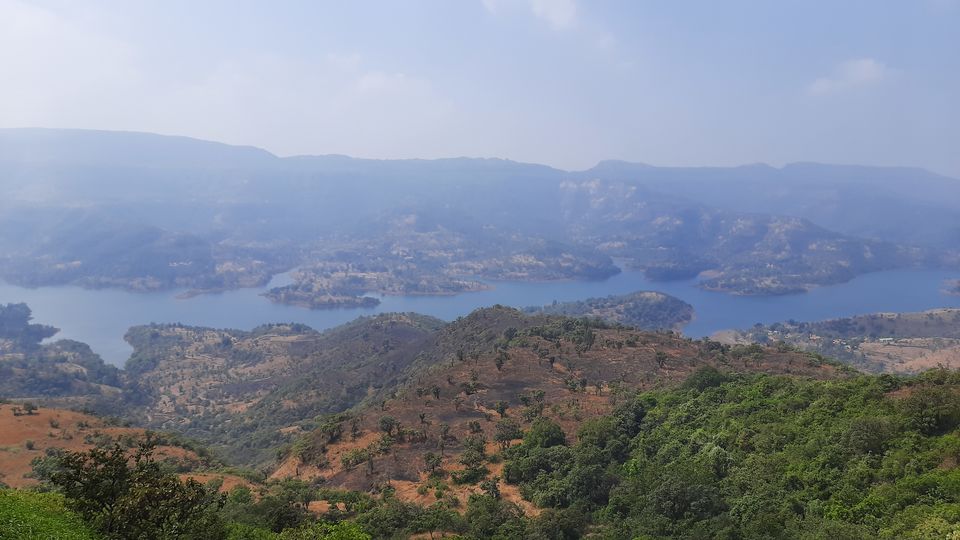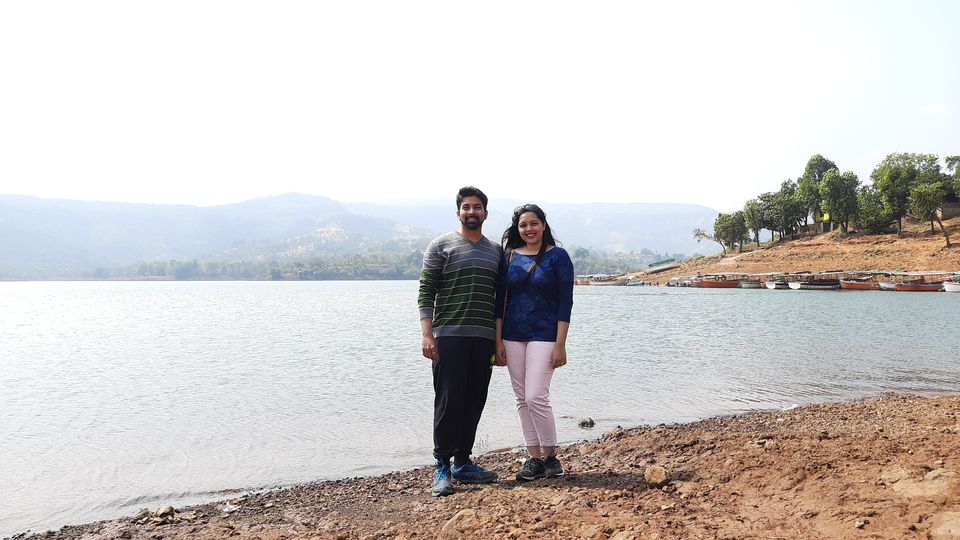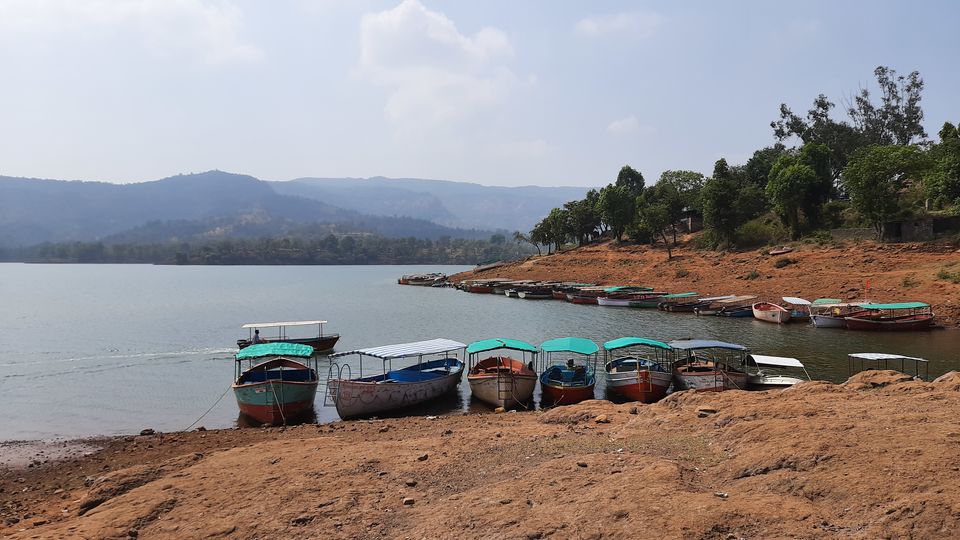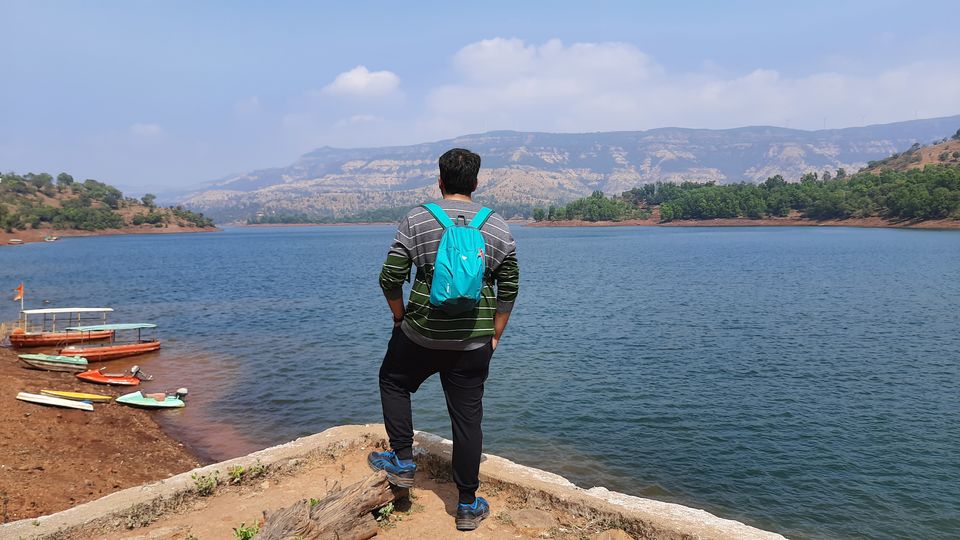 Where to eat?
Mahabaleshwar and Panchgani offer plenty of restaurant options for dining. Cuisines vary from place to place. One special mention goes to try strawberry fresh cream, since you won't find one like this anywhere else.
Citrus Chambers
We planned on a dinner date at this charming heritage hotel. Colonial architecture, a view of the surrounding forest, a scrumptious 5 course Indian meal under the starry sky- it couldn't get better! You could also carry a bottle of champagne or wine along.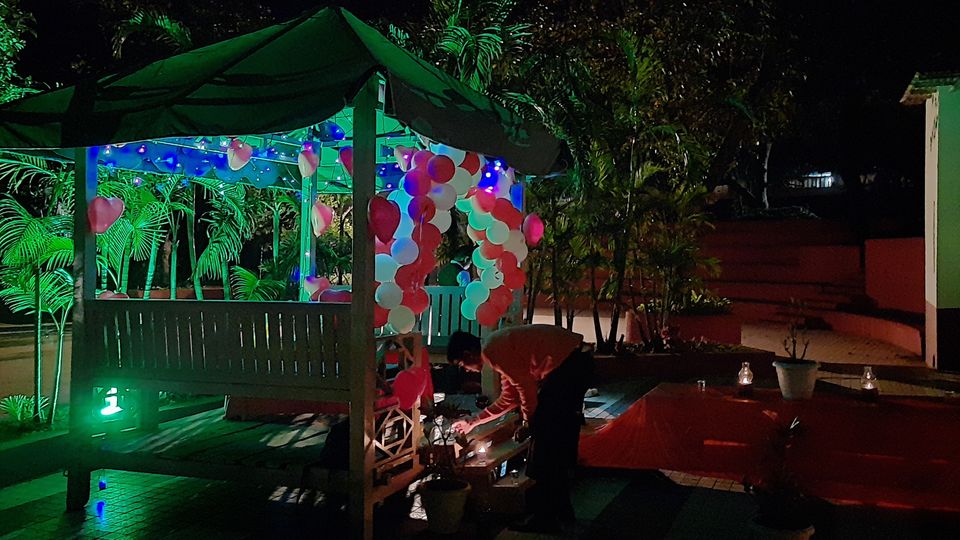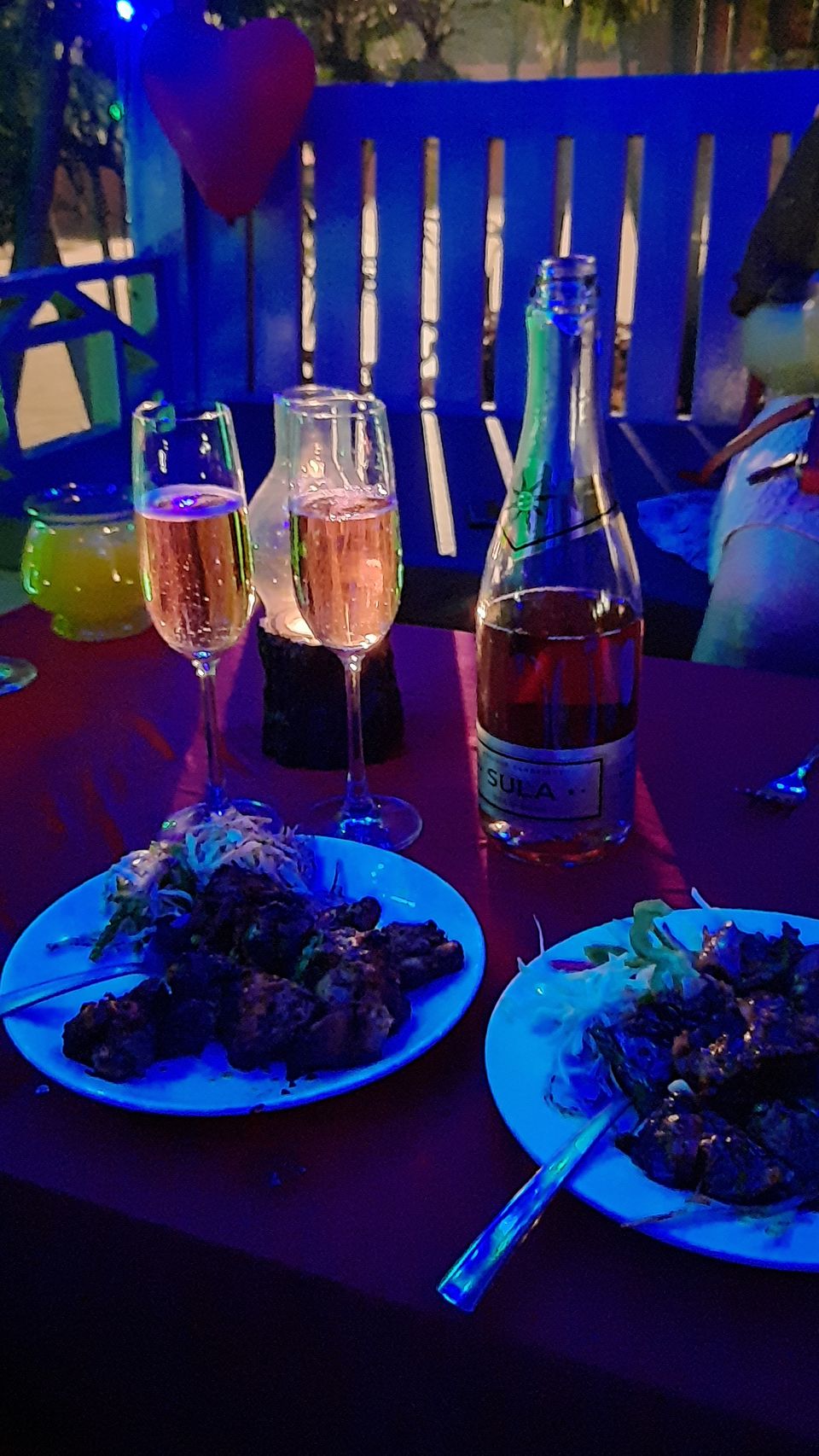 Bagicha Corner
When in Mahabaleshwar, you cannot miss the strawberry fresh cream that they serve here. The taste hasn't changed in years! We also tried the mulberry cream, although mulberries weren't in season. It's absolutely delicious and totally reasonable at the price of 160 INR.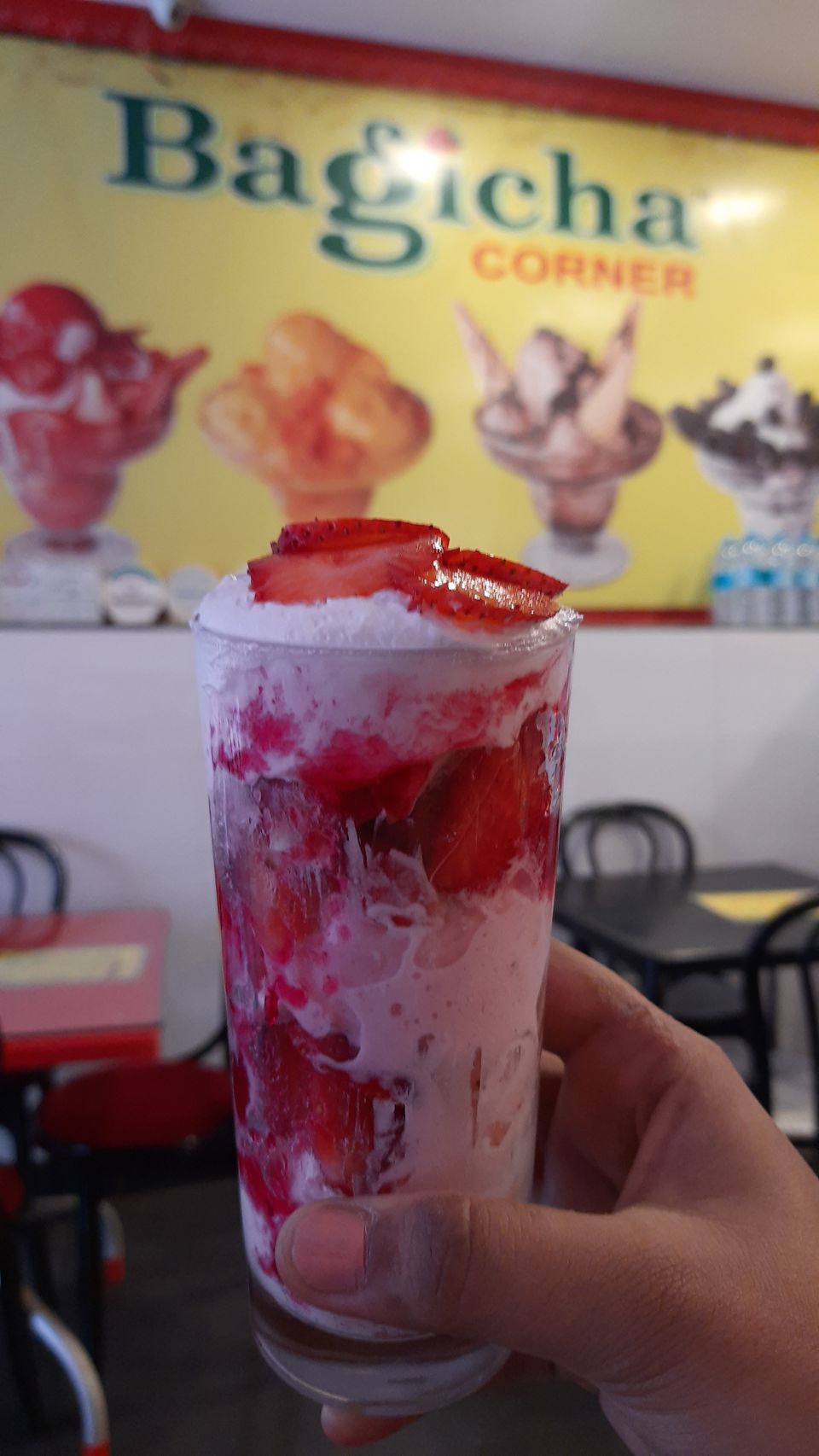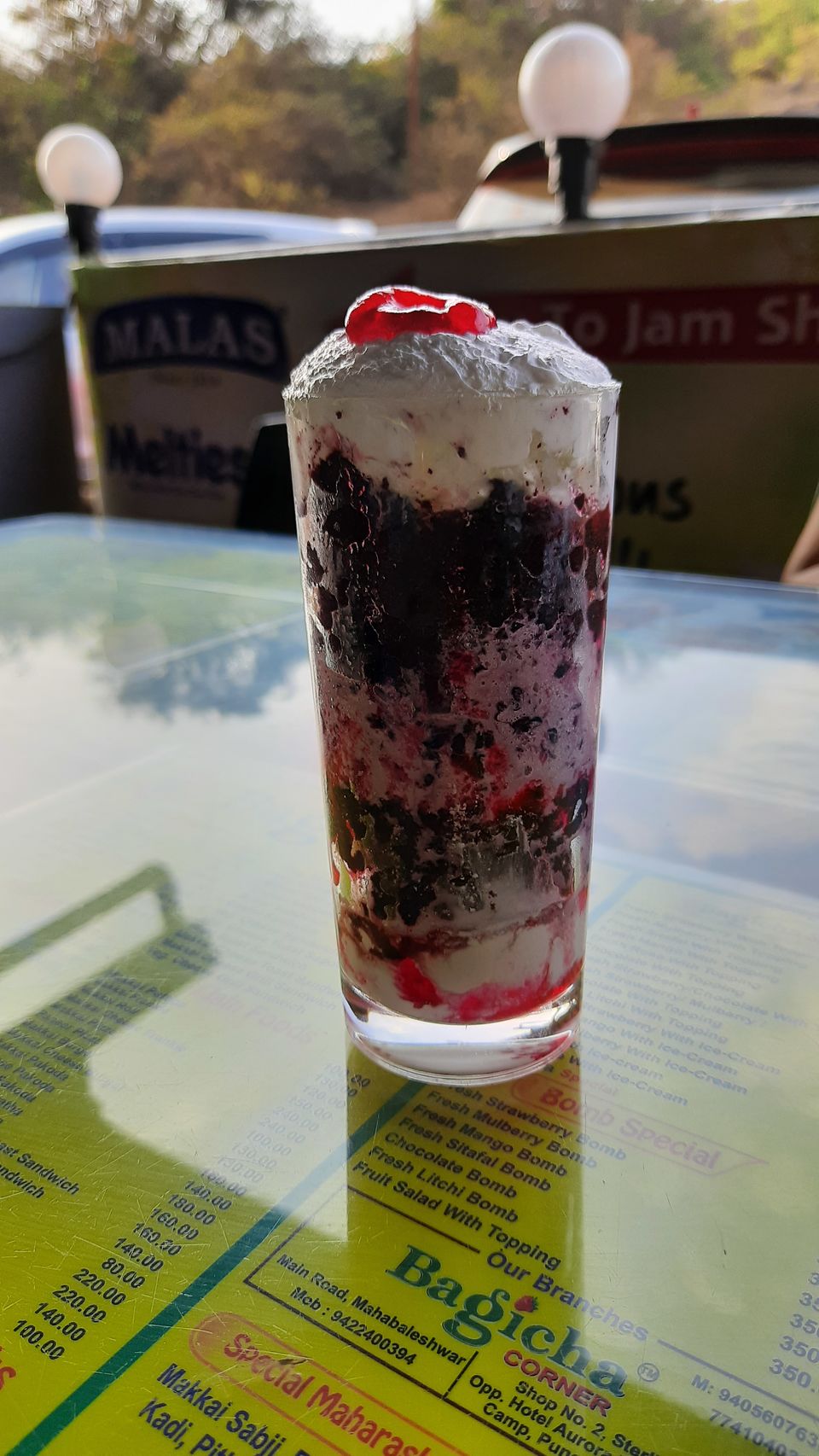 Kingberry
This was something new that we tried, Kingberry strawberry wine. Located in Panchgani, a short distance from the main highway, you can find ads for the same all along the way. They have seating available at their restaurant and you can enjoy a nice bottle of strawberry wine there which comes in two different varieties, costing around 800 INR for the full bottle.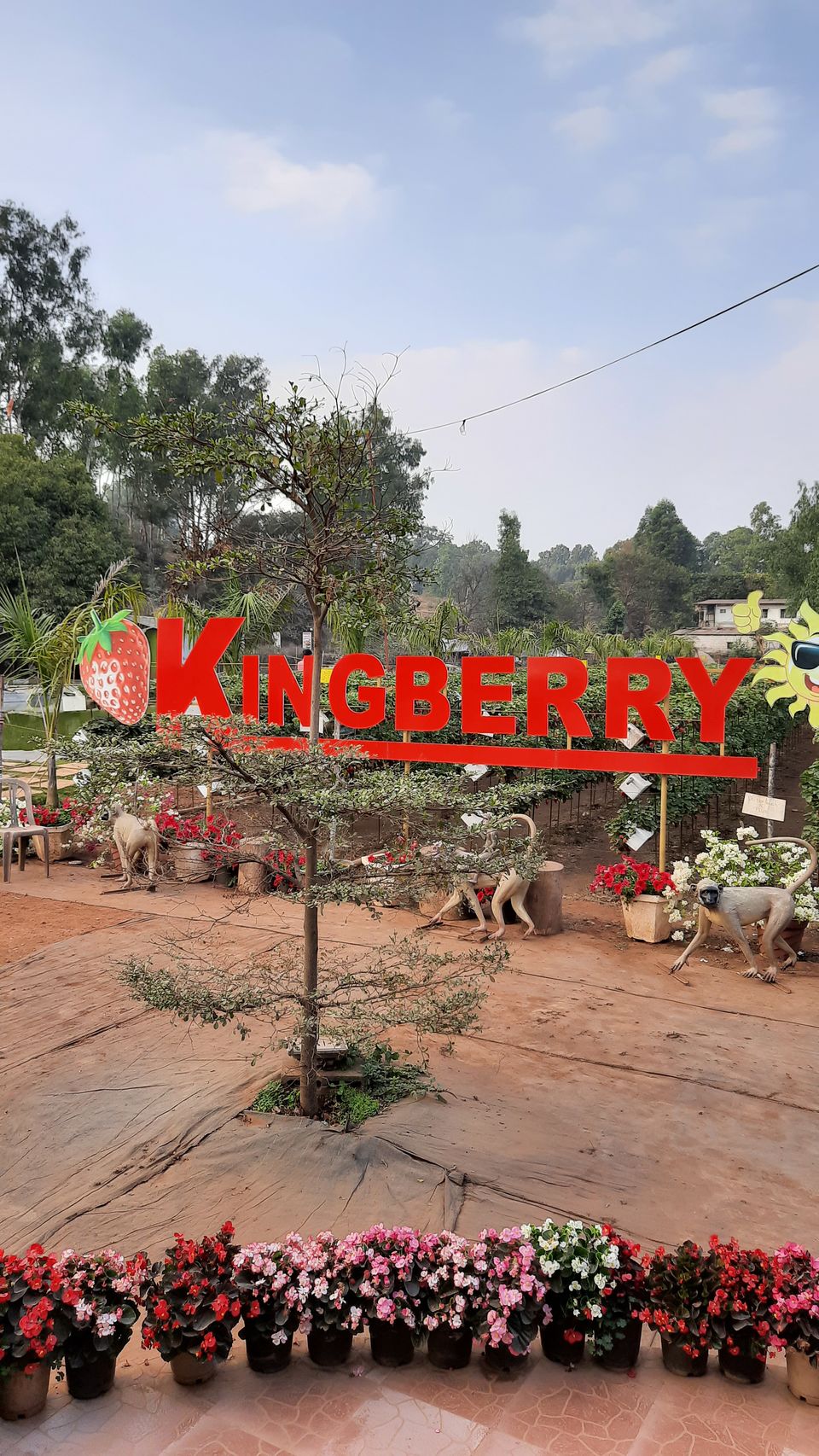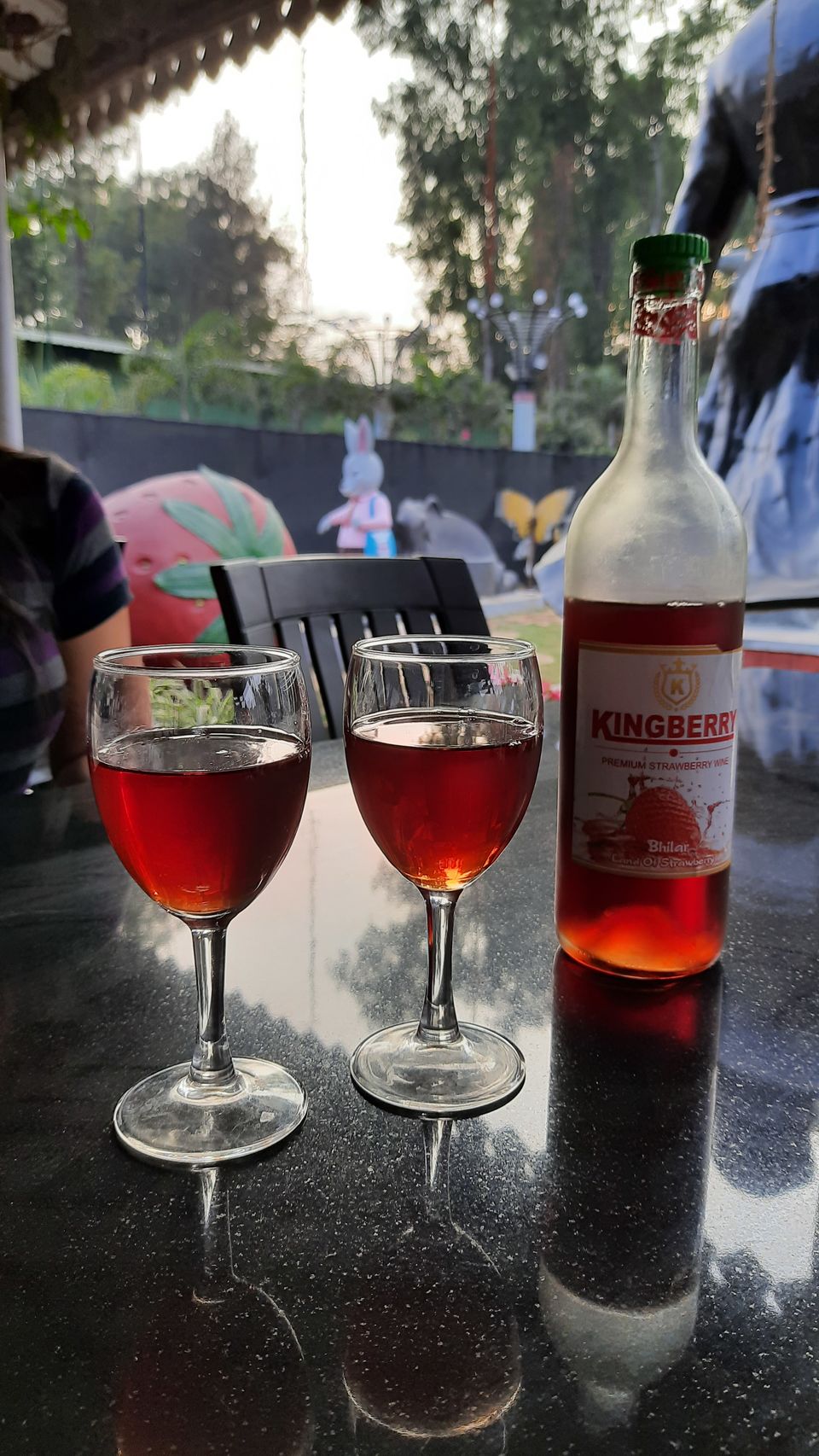 Rustam's strawberry inn
A laid back Parsi restaurant along Panchgani-Mahableshwar highway. The two pet dogs of the owners give you a warm welcome as you walk in. We went in for a really early dinner and couldn't wait to taste the lip smacking delicious Parsi food.
The portions are huge and service is really quick and efficient. We ordered for Chicken farcha, Salli boti, Patra ni Macchi, all for an unbelievable price of 1200 INR. Undeniably, the best Parsi food we've ever tasted.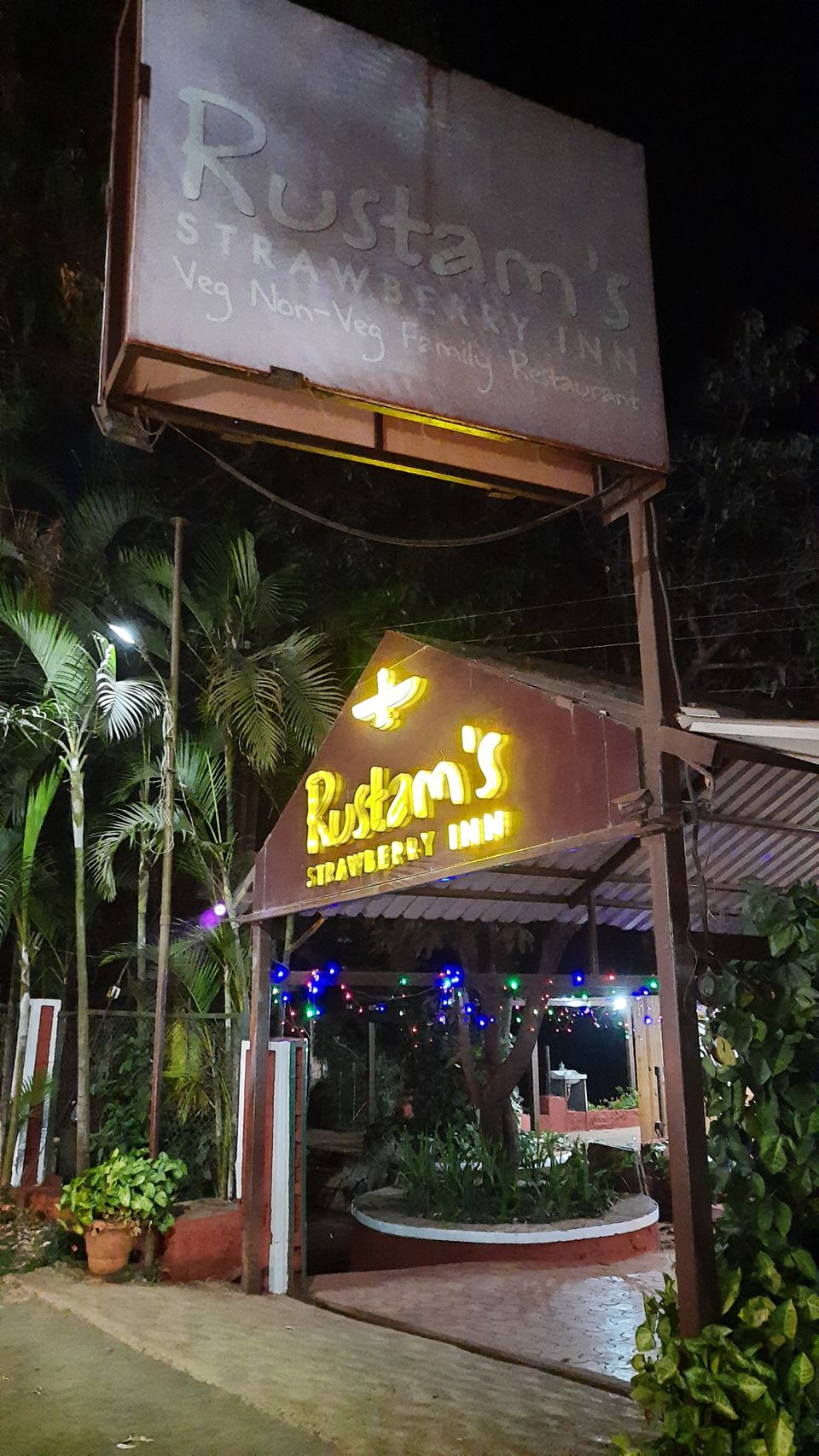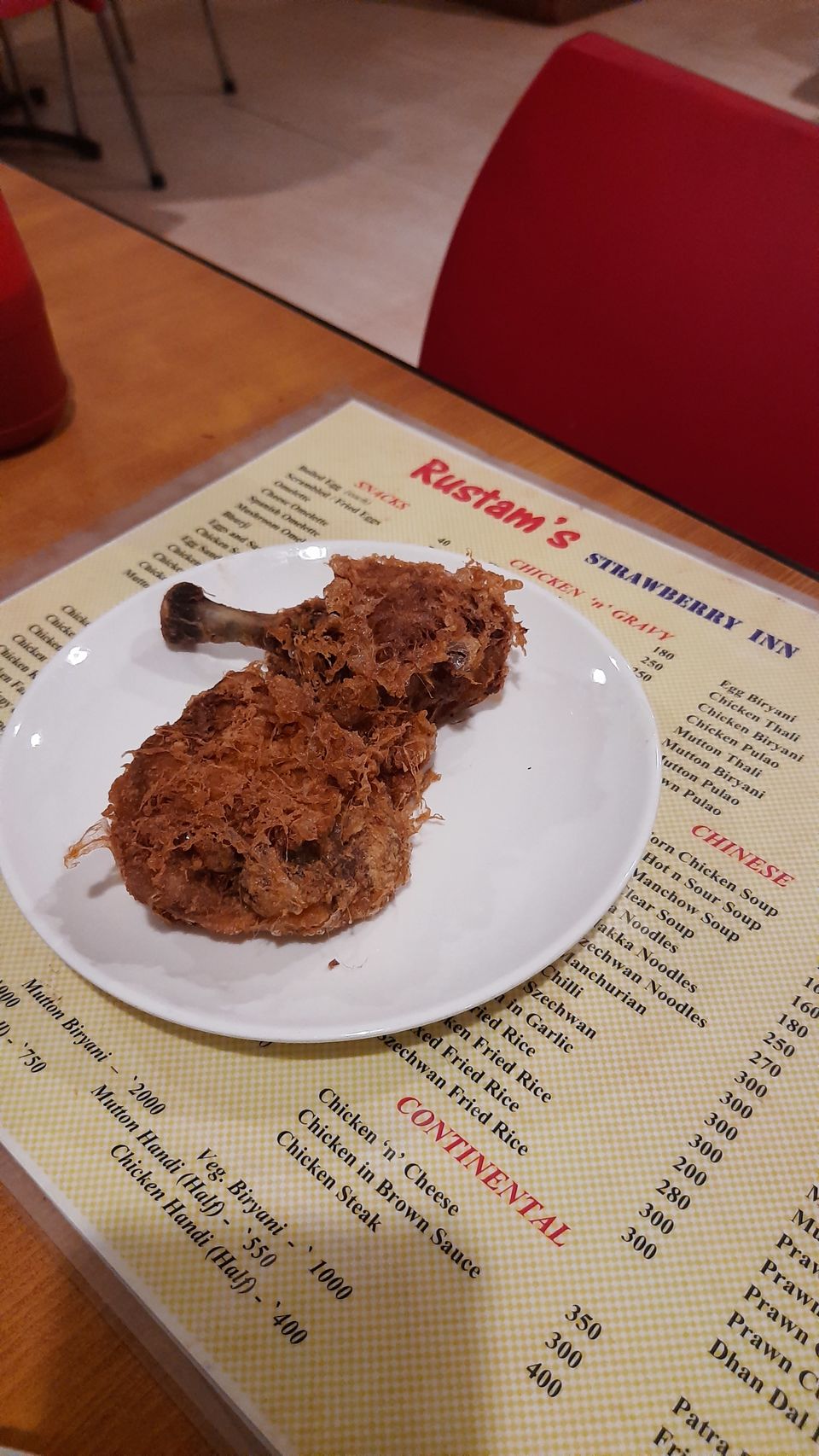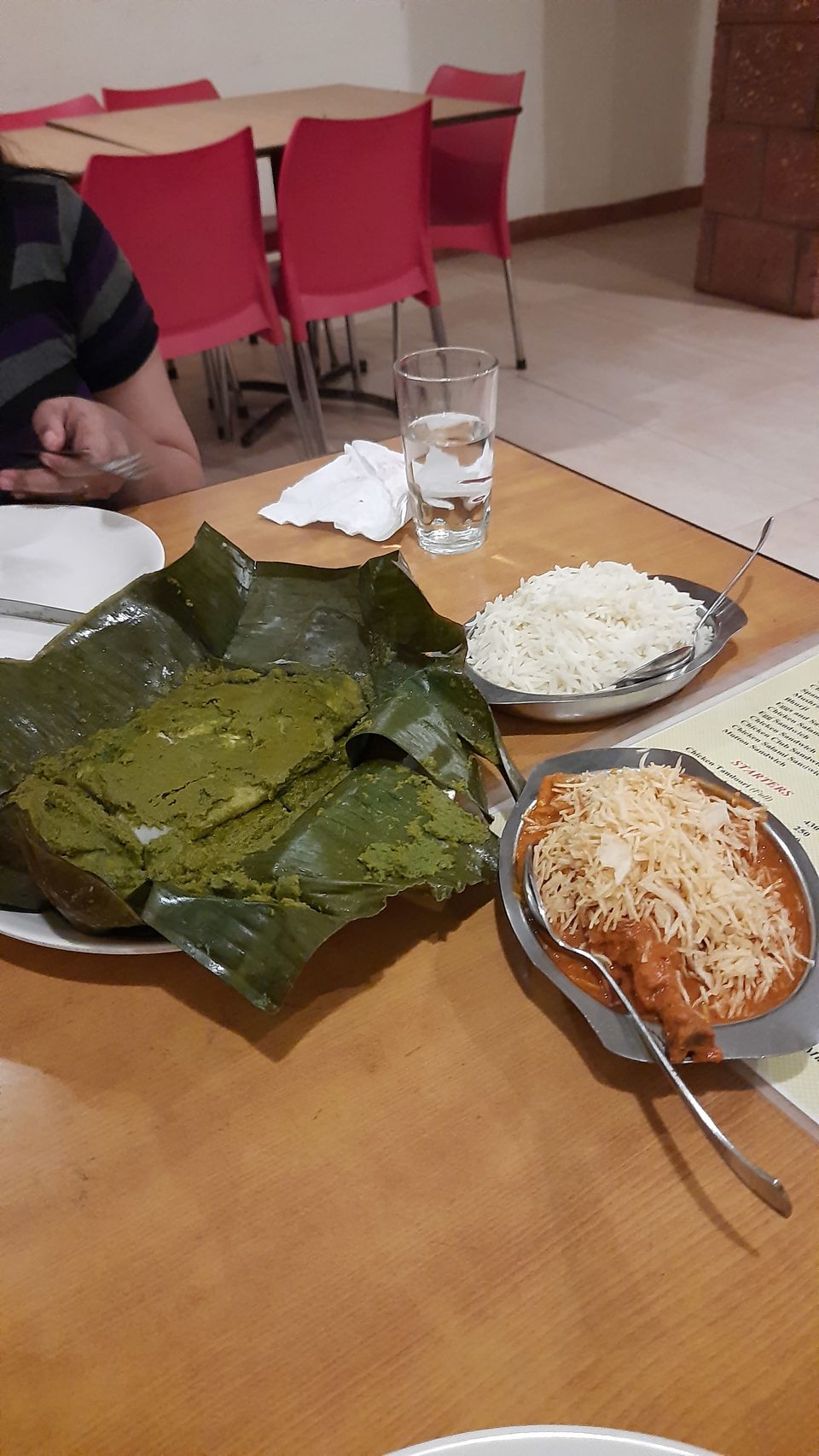 In conclusion
Mahabaleshwar and Panchgani serve as ideal spots for spending a nice relaxing weekend amidst the hills. The weather is definitely much cooler than ground level. These places cater to anything that one wants, be it relaxing doing nothing, or if you are in the mood for some adventure, or for some spiritual intervention, this place has got it all. Don't forget to pack some strawberry goodies on your way back.
#Mahabaleshwarr, #panchgani, #hillstation, #maharashtra, #India, #Mapro, #Maprofoodgarden, #kingberry, #kingberrystrawberrywine, #Rustamsstrawberryinn, #citruschambers, #Bagichacorner, #pratapgad, #tapola, #tapolalake, #vennalake, #lodwickpoint, #harrisonsfolly, #weekendgetaway, #satara, #pune, #strawberryfreshcream