Travellers in Mumbai often complain about how far they are from the mountains. It is in the face of this misfortune that a Mumbai-based couple decided to take matters in their own hand. We're talking about Bollywood's favourite place to unwind - The Atmantan Resort!
Nikhil Kapur, a triathlete who also trains other athletes for the Iron Man Race and Sharmilee Aggarwal Kapur, a pranic healer and creative strategist, collated their geniuses to create Atmantan Resort. This is a wellness destination tucked away in the Sahyadri mountains situated at a three to four hour drive from south Mumbai. The massive property, which overlooks the Mulshi Lake, offers its guests a chance at complete transformation; not just spiritually, but also physically.

The name Atmantan Resort combines three words and aspects of life: atma (soul), mana (mind) and tann (body). The team at Atmantan Resort, which includes a diverse mix of specialists such as Ayurveda doctors, fitness trainers, pranic healers, yoga teachers, massage therapists and even accupressurists, ensures that every bit of your spirit is pampered here. Spread across 40acres, Atmantan Resort overlooks the Mulshi Lake and 28 waterfalls in the nearby area, and also exudes a positive vibe which the Kapurs believe is sourced from the mineral rich land.
Ideal for
Affluent couples who are ready to shell out large sums of money for a spiritual and physical regeneration.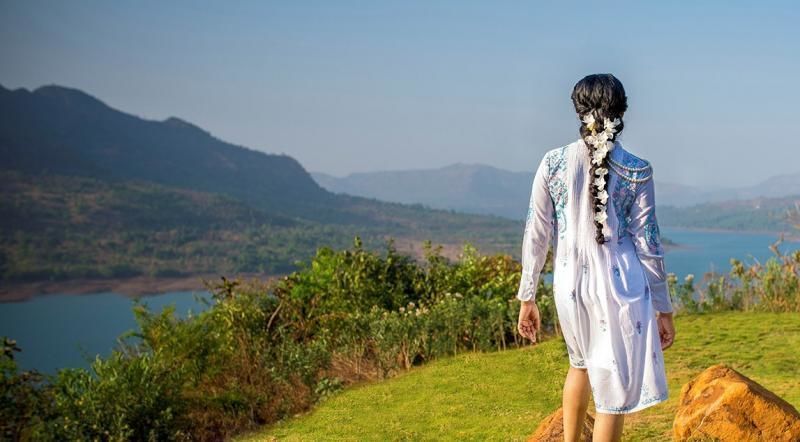 Where
Atmantan Wellness Resort, Mulshi, Pune, Maharashtra - 412108. Phone: +91 20 6676 6666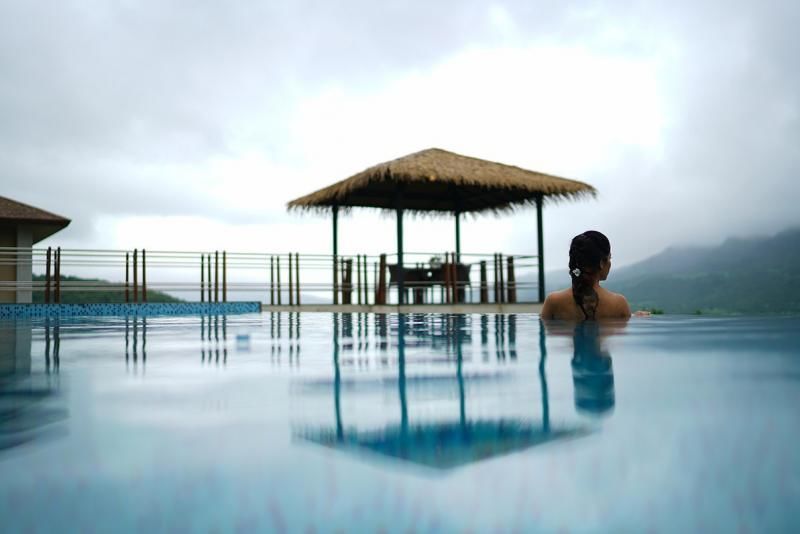 How to reach Atmantan Resort
The Chhatrapati Shivaji International Airport of Mumbai is just three and a half hours away from the resort. If you are driving down from Pune or Mumbai yourself, start at the highway (SH8) from Chandni Chowk. From here reach Mulshi via the industrial township of Pirangut. If you want, the resort will also happily arrange for an airport shuttle or a taxi to pick you up from either Mumbai or Pune (charges extra).
Accommodation
The Atmantan Wellness Resort offers three types of accommodation options with varied prices.
Asoka and Arjuna Garden Groves are the entry level en suite rooms provided by the resort. The floor-to-ceiling windows and the glass-walled bathtub keeps you from feeling like you have settled for the simplest option.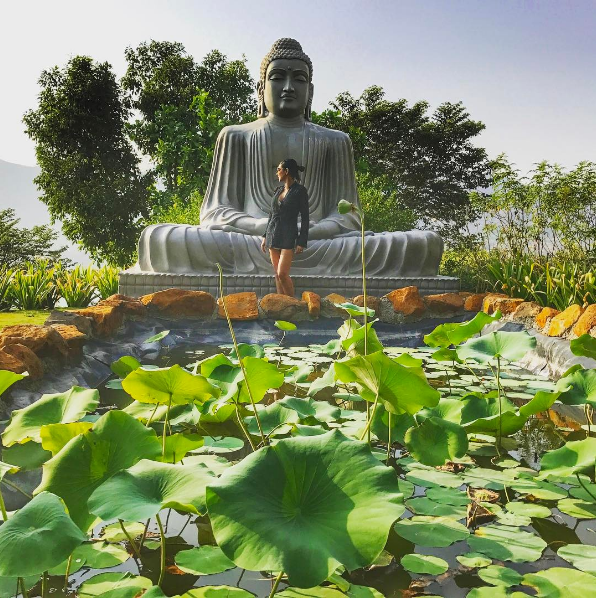 Acacia Lake Grove is the lake-facing room, which gets plenty of natural light and also offers a lovely view of the mountains in the horizon. The room also comes with blackout curtains that let you block all the light, ensuring you sleep like a child no matter the time of the day.
Mango Tree Villa is where all the celebrities and big-shots are headed. The private villa is equipped with an infinity pool, gymnasium, couple spa, sauna and steam facilities, a pantry full of organic snacks and food items, and even an open-to-sky outdoor shower at the other end of the villa.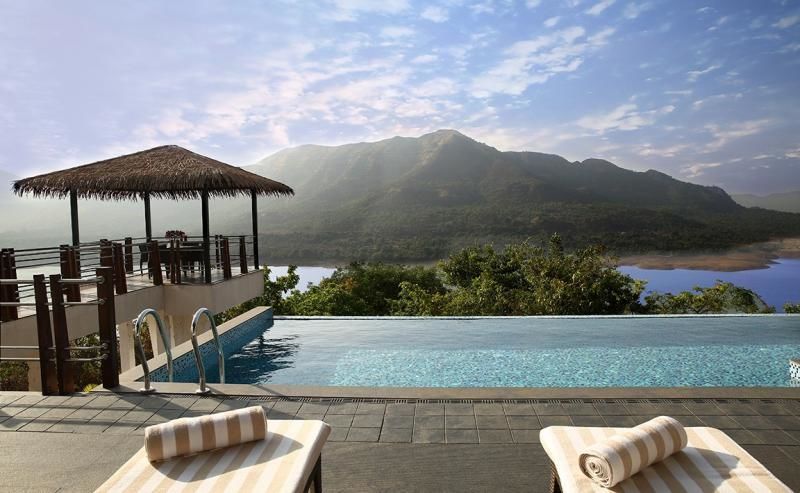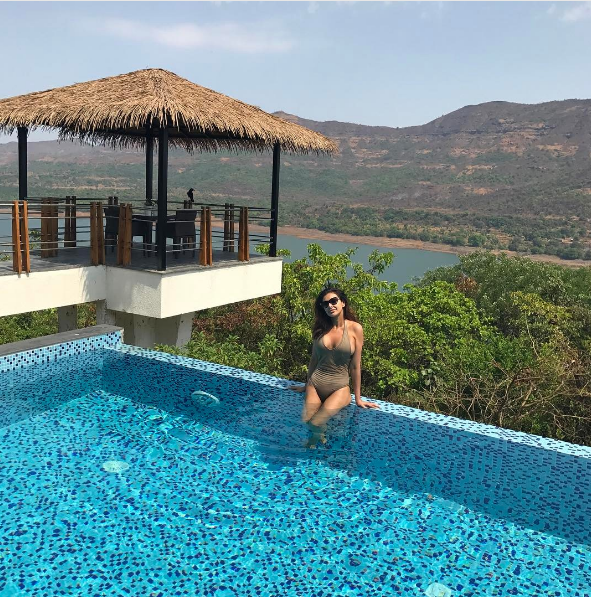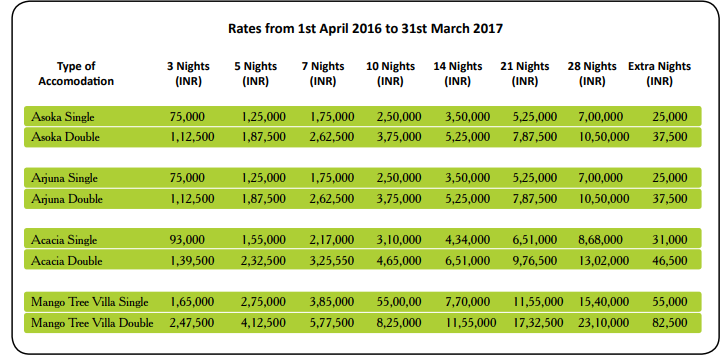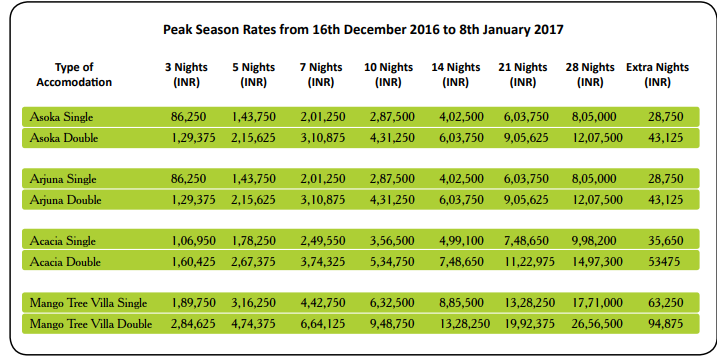 Experiences offered at Atmantan Resort
Atmantan Living: This package offers a shot at living life the wholesome way with a number of wellness facilities and holistic practices such as the Atmantan Signature Massage, an anti-ageing facial, a postural assessment, spiritual restoration with the Taoist practice of Chi Nei Tsang, pranic healing and unlimited use of Water Therapy Suites (Steam, Infra-Red Sauna). You can take the Atmantan Living retreat for three to seven nights.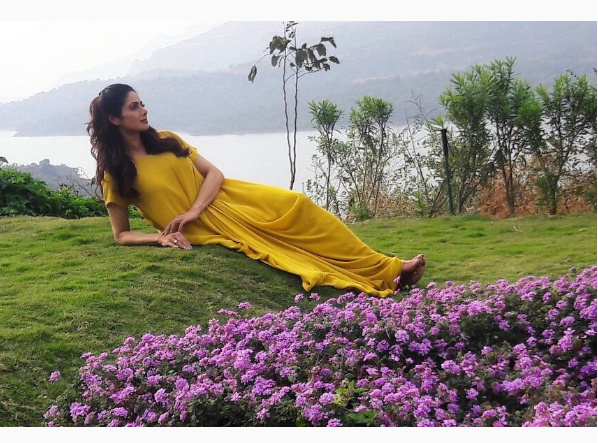 Master Cleanse: If you are aiming for a complete detoxification of mind and body, then opt for the Master Cleanse retreat at the Atmantan Resort. This package includes all the offerings of Atmantan Living package and also daily Ayurvedic massages, lymphatic drainage, colon hydrotherapy, sessions with a personal yoga instructor, balneotherapy, hot stone massage, hammam and foot reflexology sessions. You can take the Master Cleanse retreat for three to 14 nights.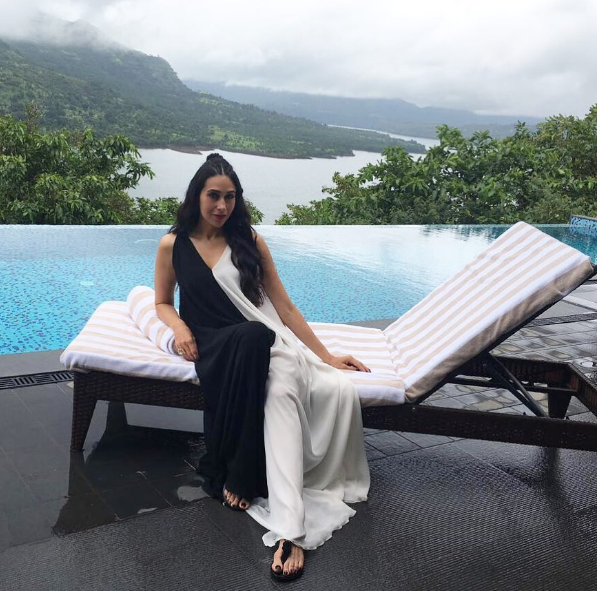 Weight Balance: At Atmantan Resort, it is believed that weight problems are often caused by the culmination of mental, emotional and physical stress; this programme is for people seeking relief from that. The package includes all the offerings of Atmantan Living package and also reflexology sessions, sessions with a personal fitness trainer, cellulite treatments, deep tissue massages, vibration training, naturopathic consultation and holistic anti-ageing facials. You can take the Weight Balance Retreat for three to 28 nights.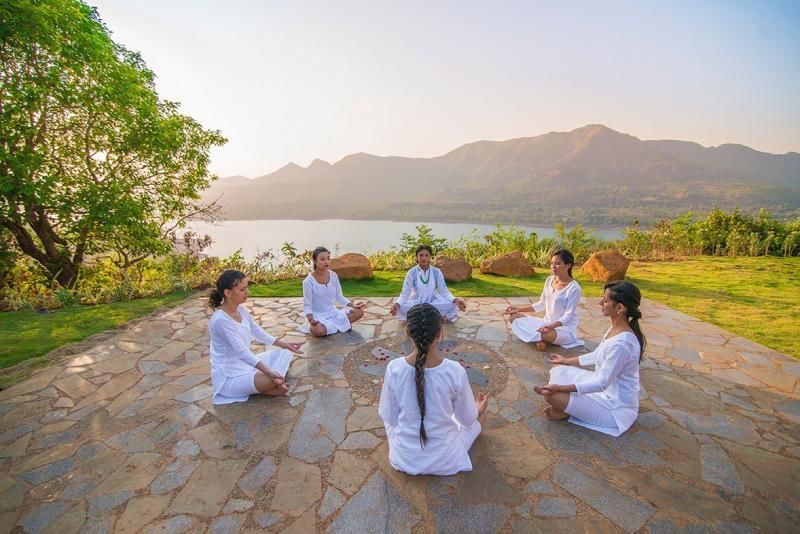 Journey Through Yoga: If you want to deepen your yoga practice or enter the transformative world of yoga, then you must experience the Journey Through Yoga retreat. This package at the Atmantan Resort includes all the offerings of Atmantan Living package and also private yoga sessions, hand massages, pranic cleanse, Ayurvedic treatment and a body scrub. You can take the Journey Through Yoga retreat for three to 10 nights.
To read more about the aforementioned packages or other retreats visit this page.
Have you discovered a destination near Mumbai where you can spend a peaceful weekend with family and friends? Write about it and help the travellers on Tripoto. Got any queries about travelling in India or abroad? Ask the community of travellers on Tripoto.