That was Friday evening . Me and my team mates having coffee together with some chit chat. Suddenly that chit chat turned into discussion. In that discussion we started talking about rulers of Maharashtra region . At this point the idea of visiting this came out.
Almost every one in our team visited the near by forts to Pune. Like Sinhgad Fort, Lohagad Fort,Shaniwar Wada Fort etc. This time we are trying to visit different fort . At this time my one of best friend and colleague Kishore told me about this Fort. We all agreed to visit this fort. Amazing thing about this fort is Ferry ride if 2 hour and trekking of around 8 Km.
We completed all our work and booked the car and left the office.Went to flat and did some packing for one day trip and slept.
Early morning at 3.30 am we boarded our car and journey to this amazing fort started.We took NH48 route and took right turn at Wai Satara. Had some breakfast near Bamnoli in small hotel which is also looks like house.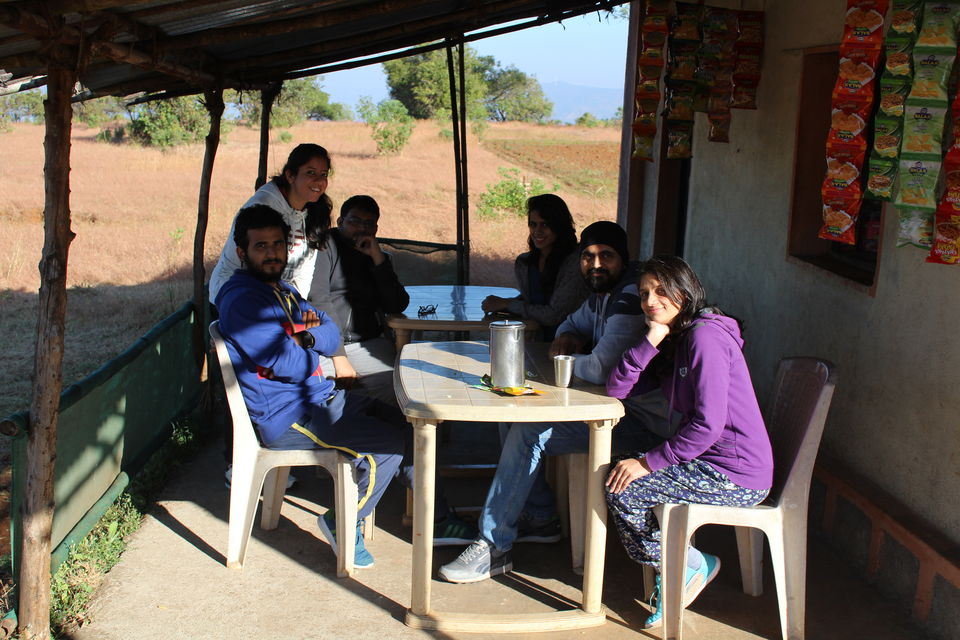 It was almost 8.30 .Left that place and the boat club is almost 10km from that place. Reached the boat club(Bamnoli Boat Club) declared our assets and filled the visitors form and paid for that ferry.That going to be our private ferry for whole day until we return back.That was just awesome feeling of owing a ferry for some time with a sailor who is also a guide for us.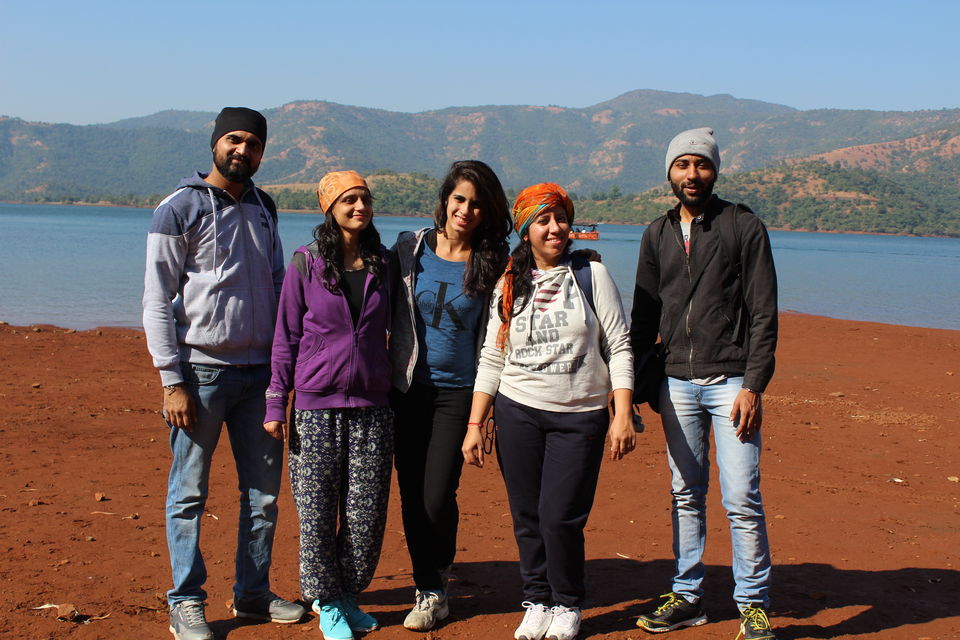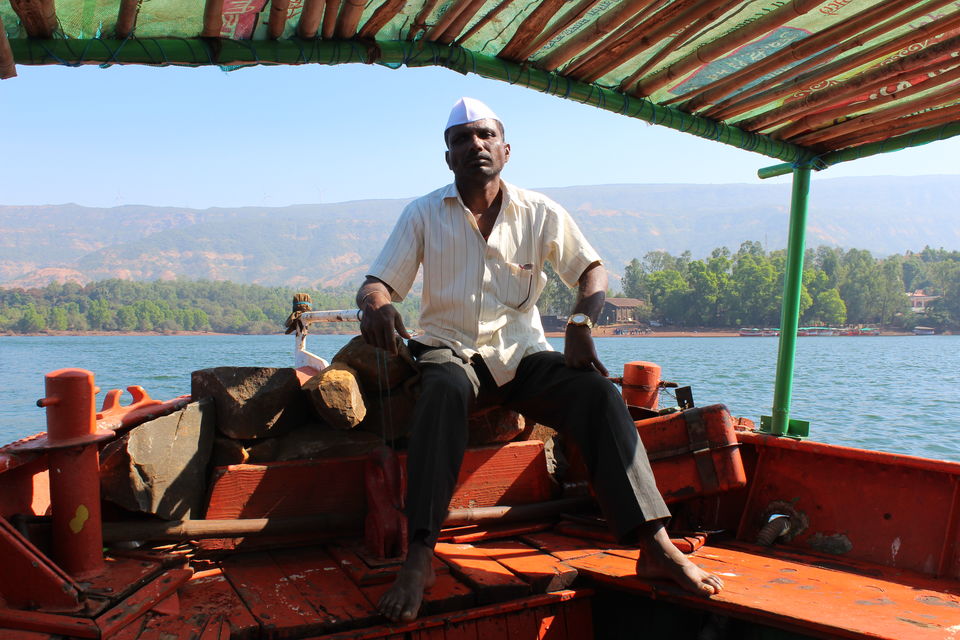 Two hour journey to that fort started here in this place.The ride was funny. We were racing with other ferry riders and shouting at each other . The view around that ride was awesome. That whole water us Koyna back water area.This fort opens only for 7 to 8 months that is also from October to May. This area receive heavy rain during May to September with chances of flood in that area are very high.And water level changes every day during Manson. There are lots of small Islands you can see in between and those are temporary ones depend on the water level.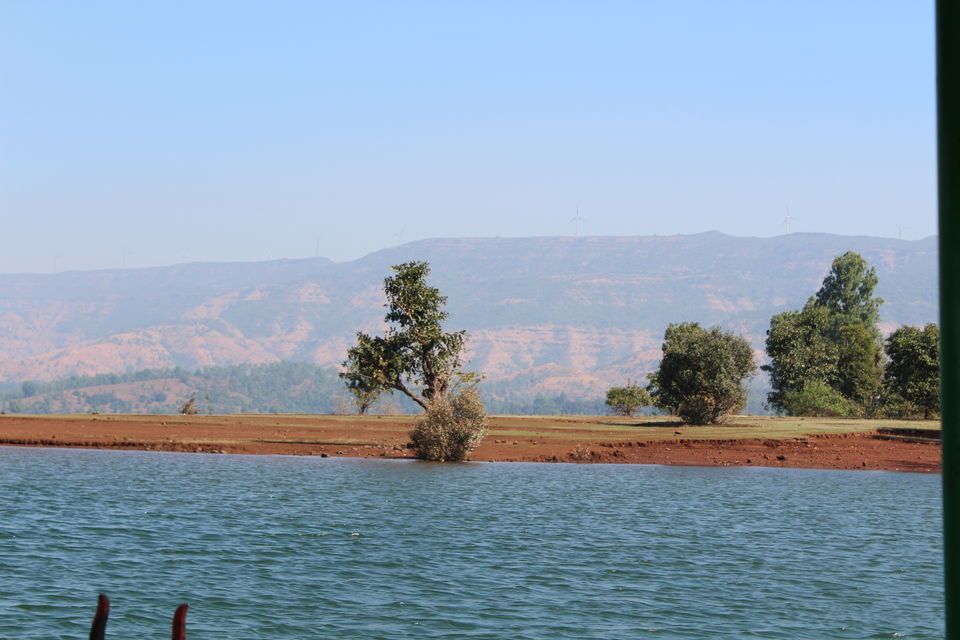 After 2 hour journey we reached Satara reserve forest area. You can see lots forest guards here.This area is so well preserved that you are not allowed to take any plastic without declaration. You have take back all your plastic rappers and all back with you. Failing to do so, you will be fined.This place was really cold and full of fresh air.From here the trekking of 8km will start.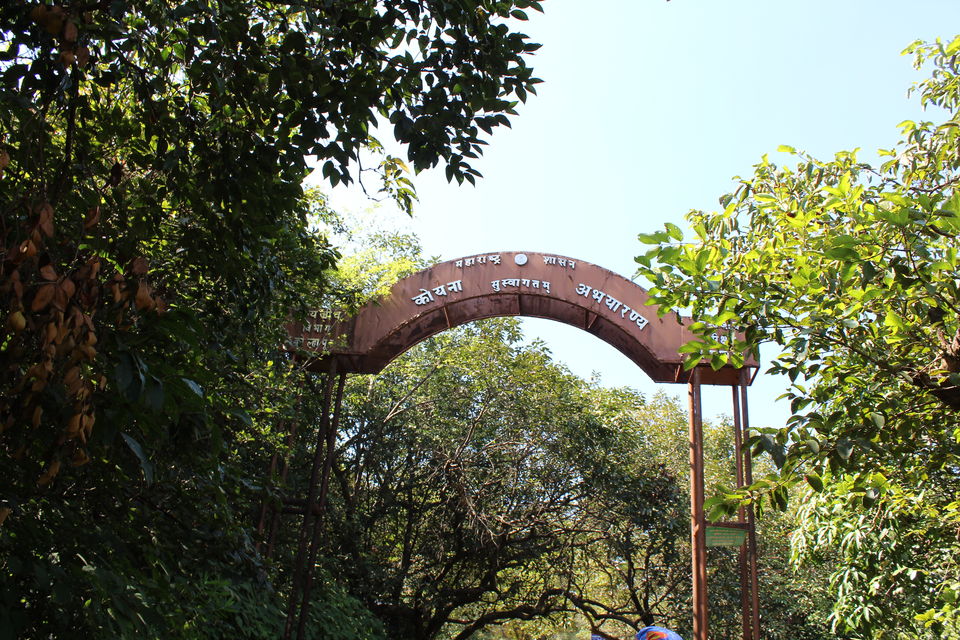 This trekking includes 3km plane trekking in forest and 5km slope. This 5km is not so easy especially for fat people. You should carry some lemon juice, Water and some energy boosters. The forest route was so natural that it will remind you the childhood stories told by your grand maa. The whole route is covered by lots of trees . You should look at this pic you will get to know what I am trying to explain.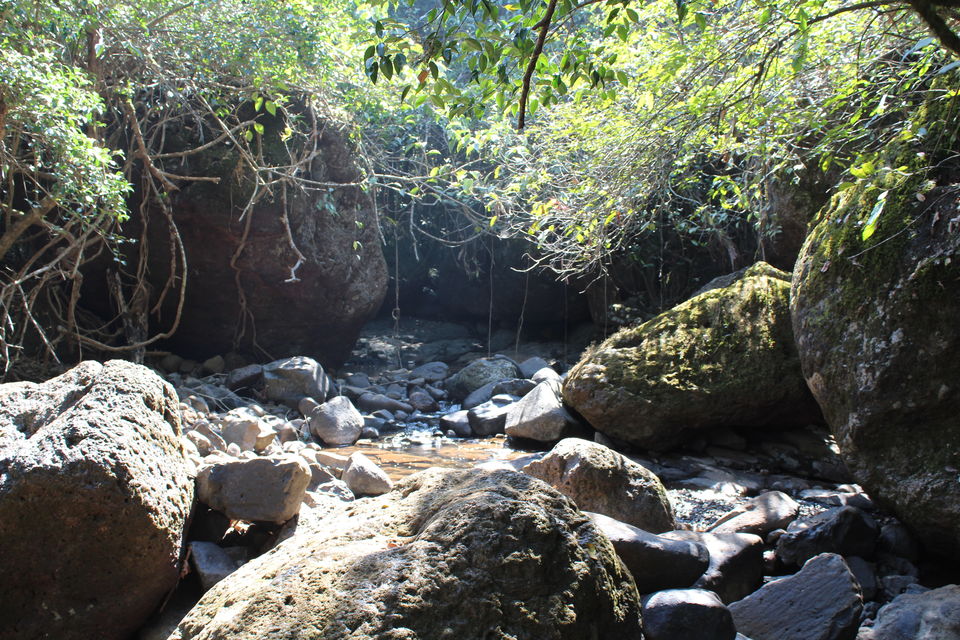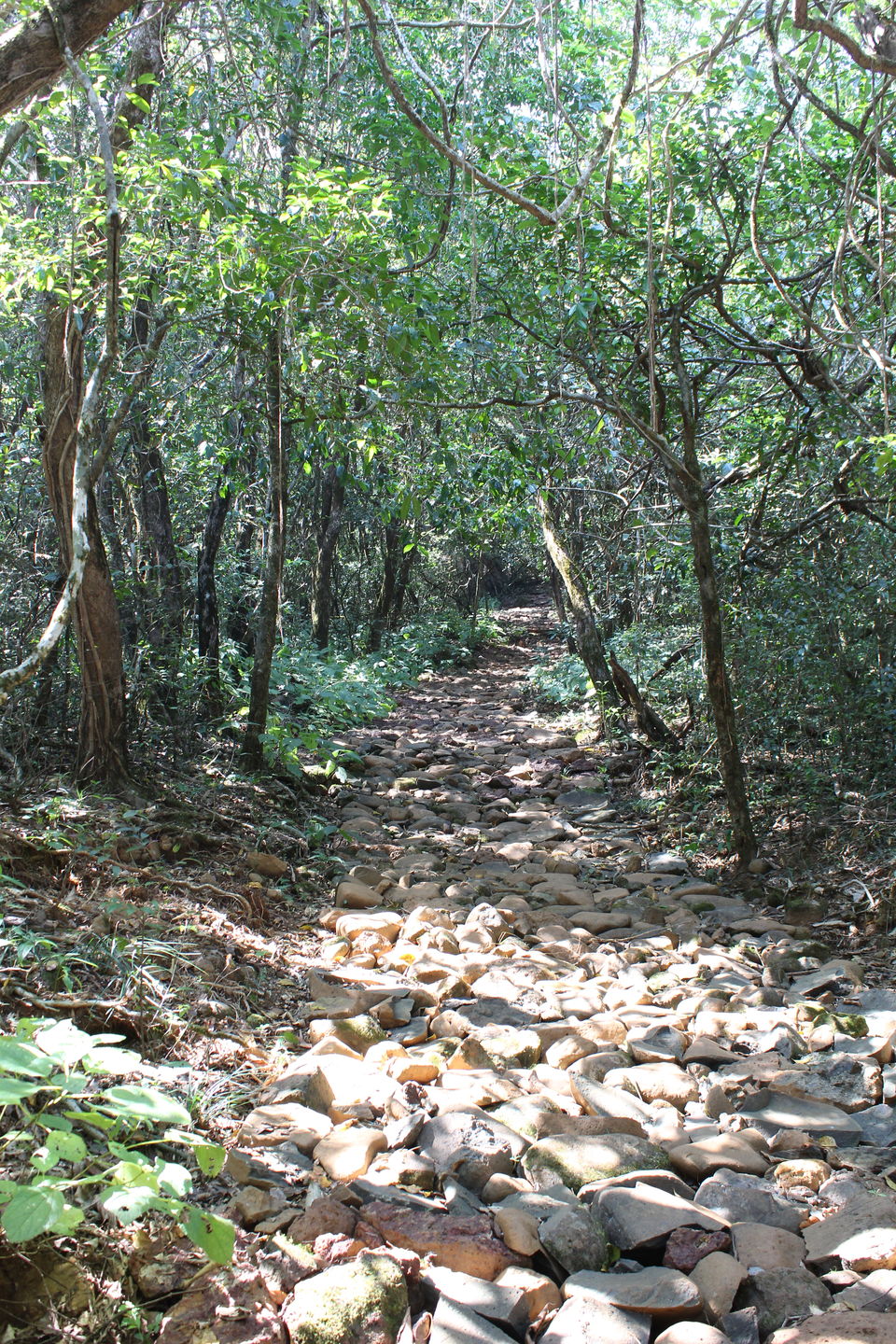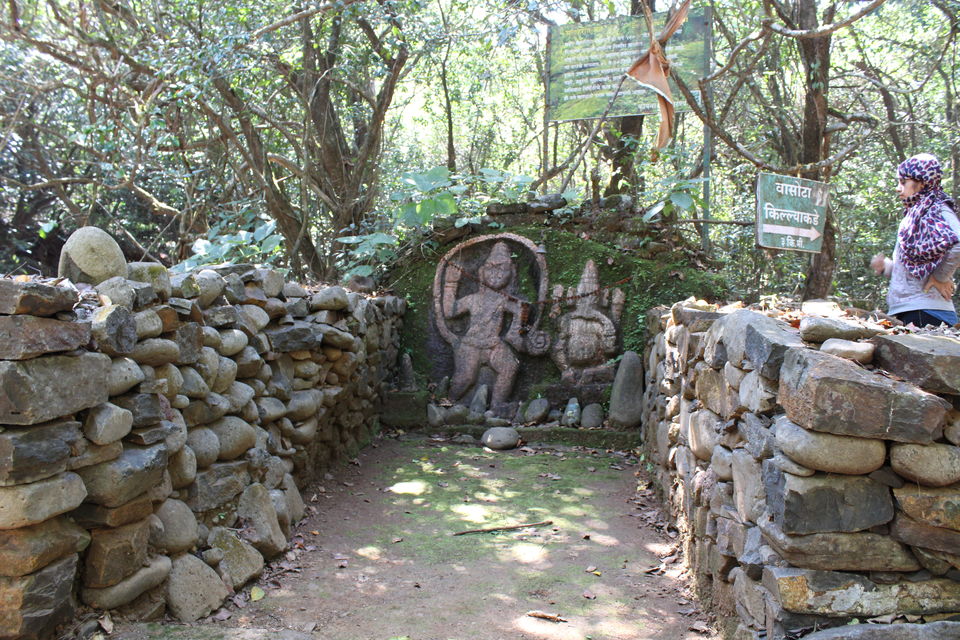 This trekking continued for around 2 hour. And we finally reached Vasota Fort.
Let me tell briefly about the history of this fort.This fort was built by Raja Nandgopal (1178–1193) of Panhala. This one was mainly ruled by Marathas and Shirkes in 16th century.The geographical location helped lot. Because of that this one was remained under control of few dynasties and still exists.
Now this fort belongs to Government India. This place became tourists and specially for trekkers.
The fort was almost demolished due to rain and lack of maintenance. But you can see some parts.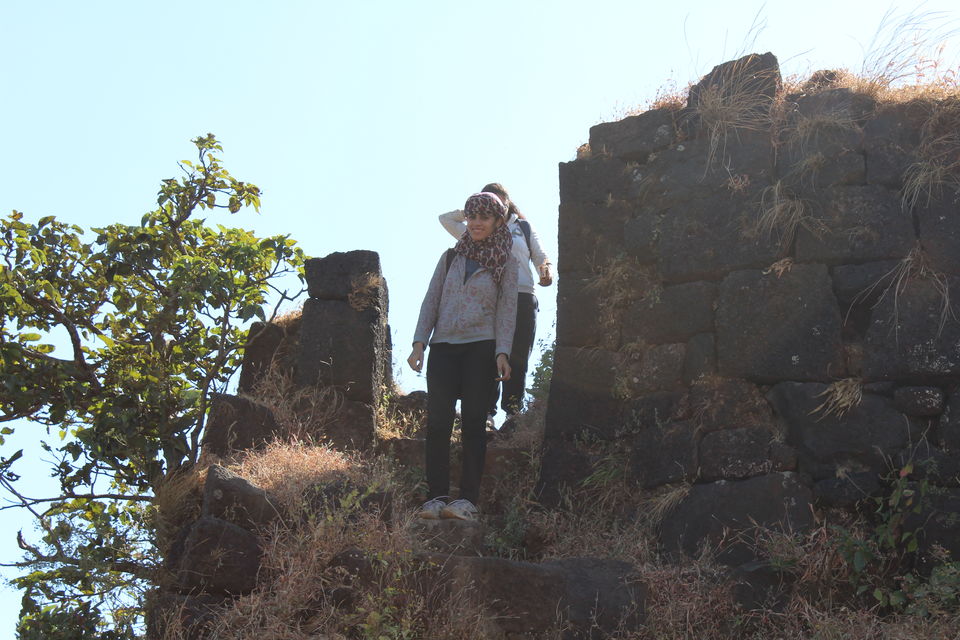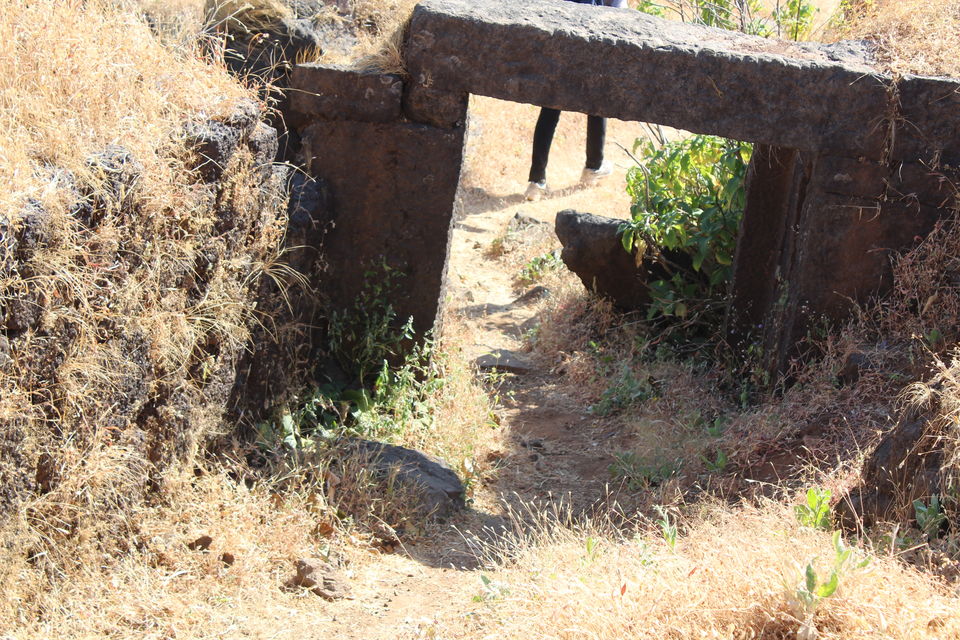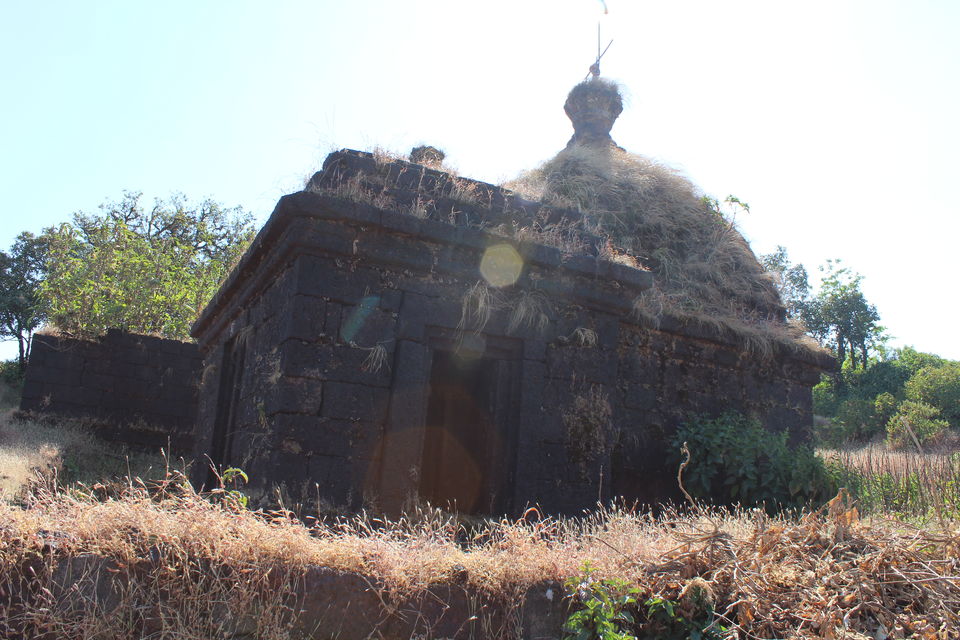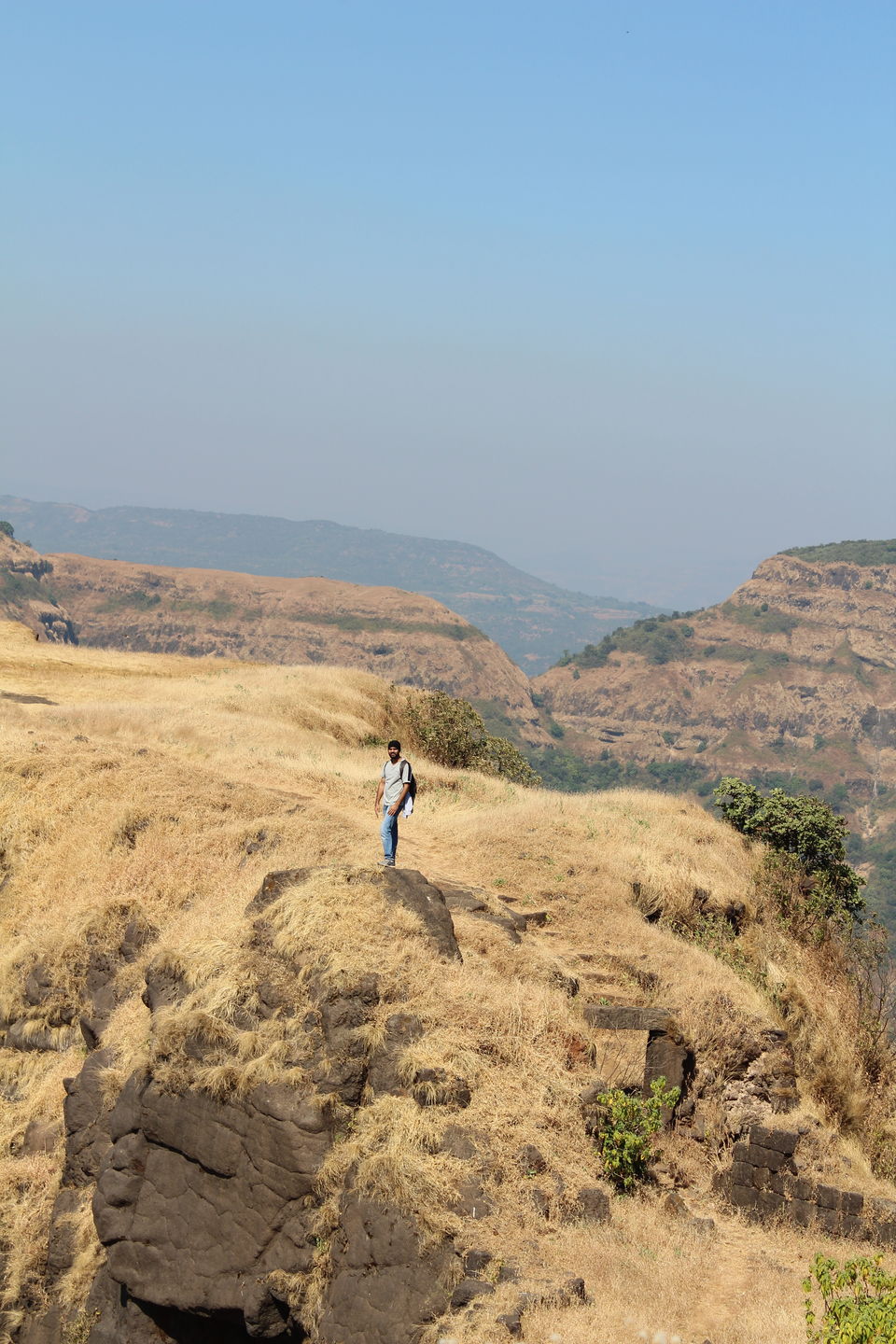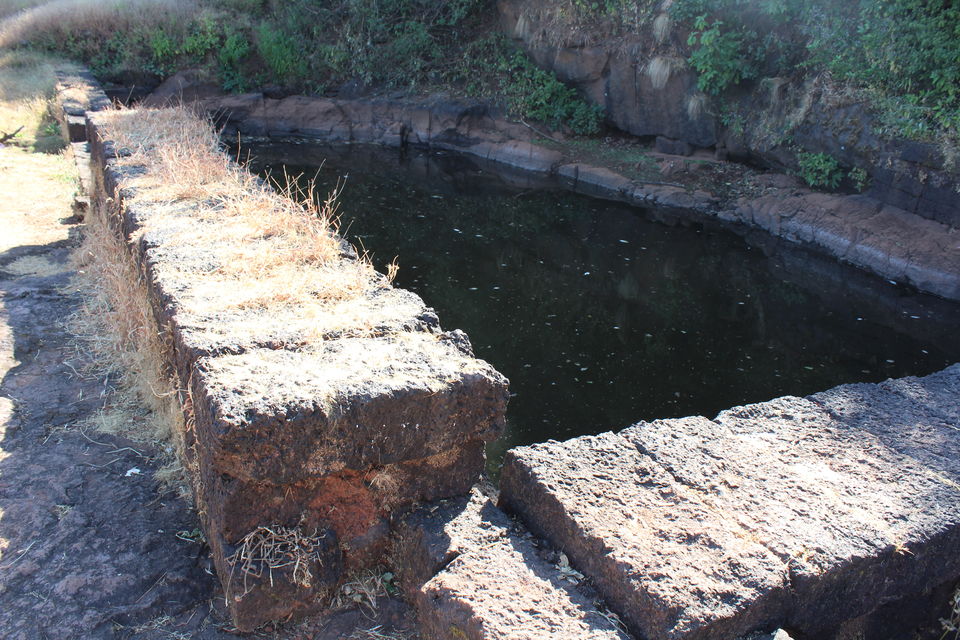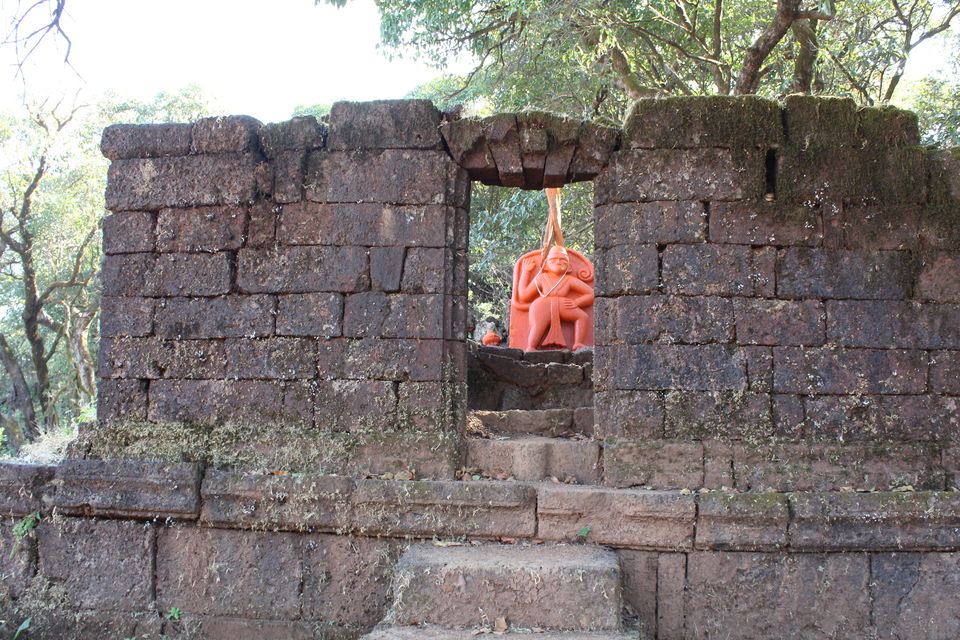 You can see sweet water pond on the top of the hill. Temperature is moderate in month of October and November.
This place is moderate as compared to other Forts. But the route to visit this fort is awesome. You really enjoy this trip if you like trekking. We all colleagues brought some snacks with us.We had on the top of that fort(you should carry some light food or snacks with you from boat club). We took some pics and some rest on that Fort. In that place it looks like you are living centuries back. No vehicles,no light,no artificial sounds. Only you and whole nature that's it.
We left the fort around 3 O clock again 8 km trek but this time you wont feel so tired. Because its time to climb down from the fort. You just have to be more careful so that you wont get slipped.
We reached our ferry by 4:40 like that and simply slept on that ferry.But this time cool evening breeze and view of sunset from hills made us feel crazy.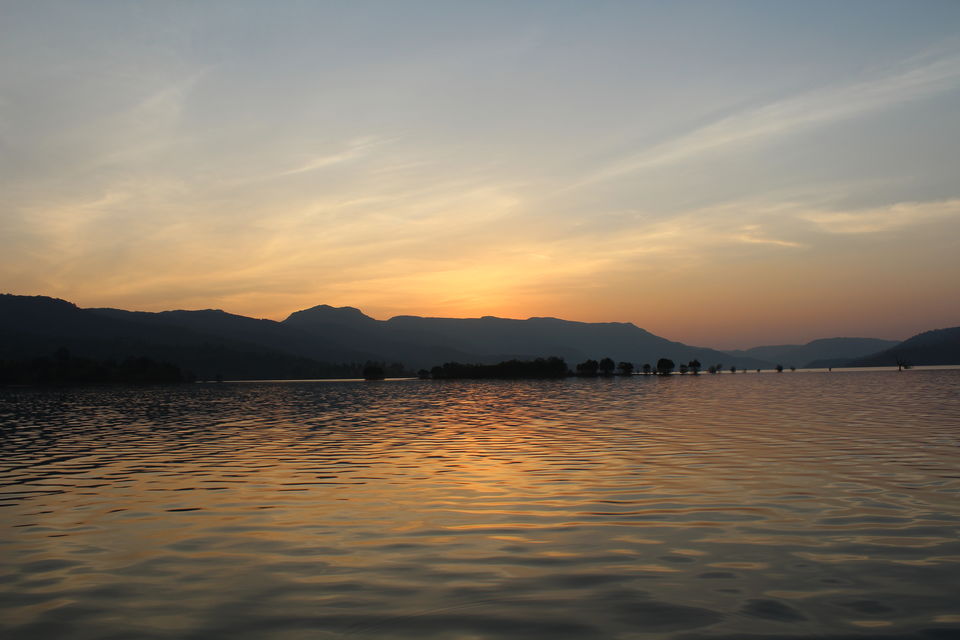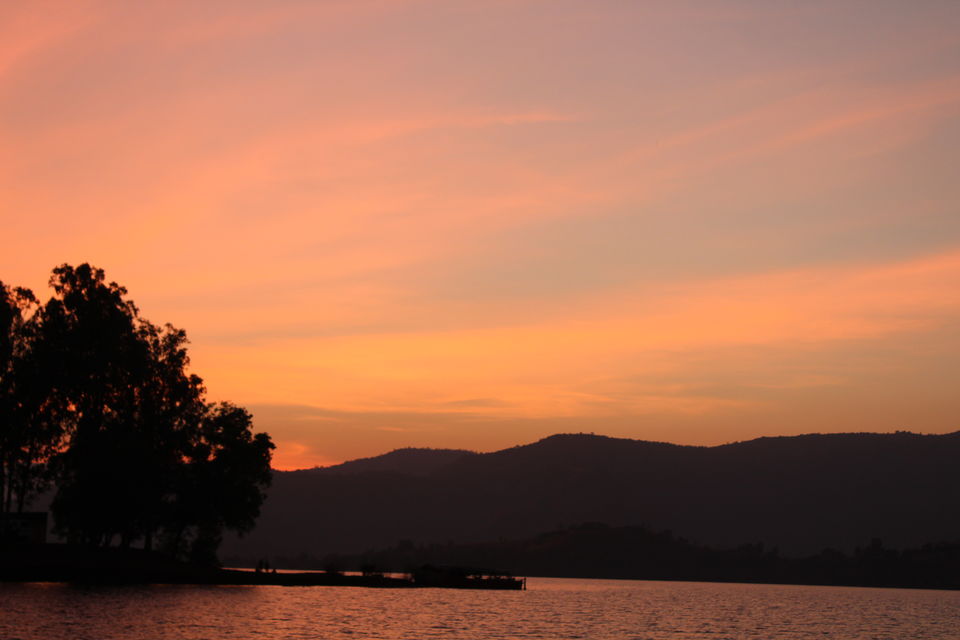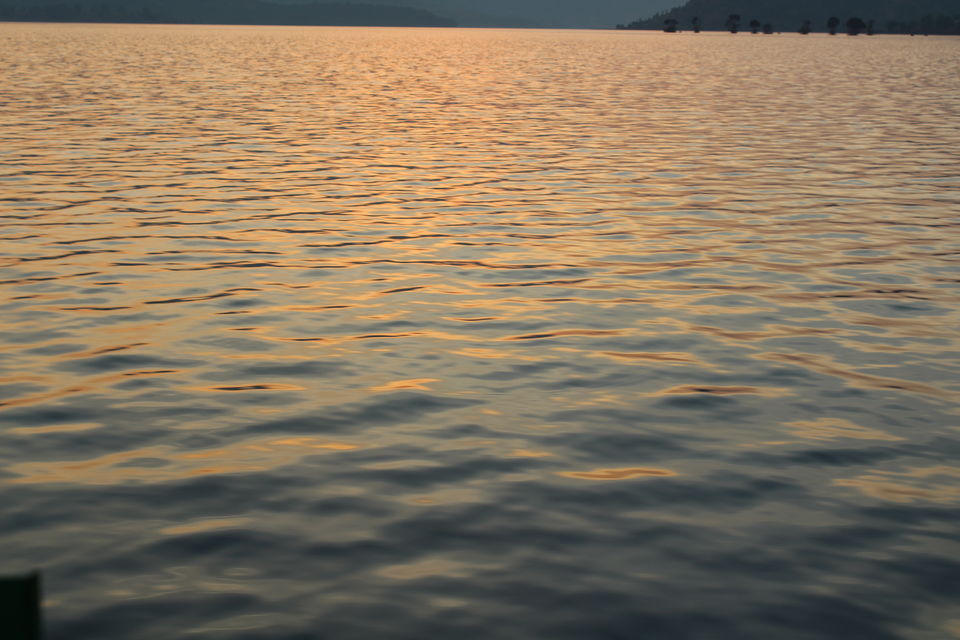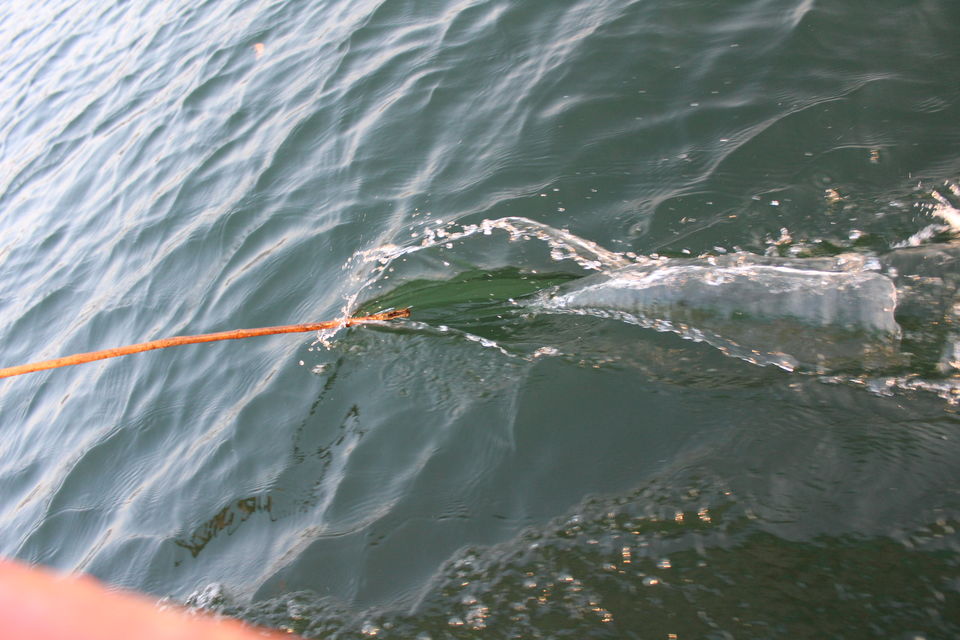 As sun goes down we reached our boat club back and left our ferry. Leaving that ferry was like leaving our home. And this was the end of our one day Vasota trip.
Overall this trip was cool one with ferry ride,trekking,fresh water from streams and lots of fun during trekking. Visiting this place from October to Feb is good time.You should visit this place with your group so that you will get your own ferry otherwise you have to share with others.Carrying snacks or light food is must because you wont get anything there accept fresh water and air.
Pavankumar,
Love to travel...