Difficultly : Easy
Time :3.5 hours from bamnoli (Including boating)
Endurance : Medium
Did you hear about the complete trekking experience ? That is how I define Vasota jungle trek in satara. There are only few spots in Maharashtra which provide complete and rich trekking experience which Vasota Jungle offers.
You can experience lakeside camping near shivsagar lake on Koyana backwaters. To reach the staring point of trek you need to take boat ride. After all this you need to ascend to vasota fort around 2 hours. This is the main reason its one of favorite destination for trekkers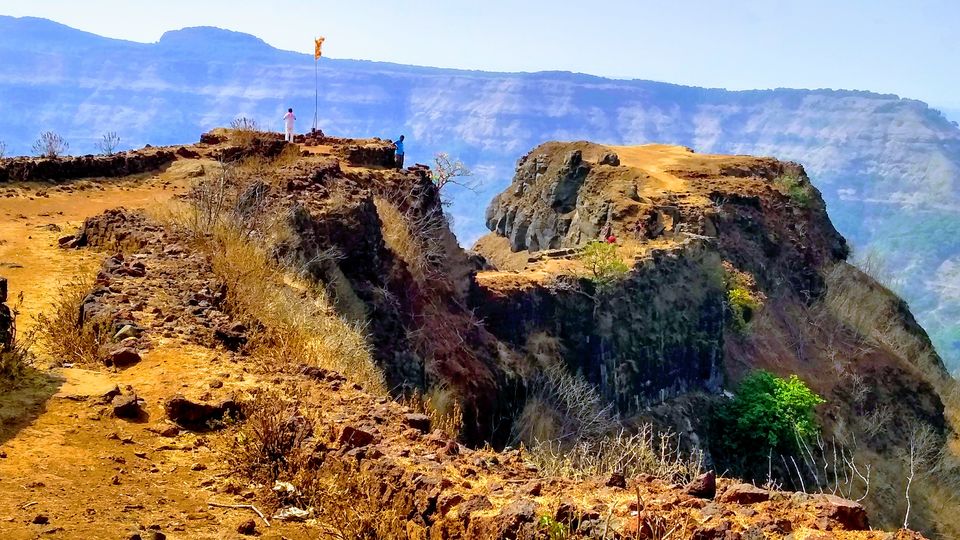 Information :
Surrounded by Koyan dam in dense forest Vasota fort, it means resting or relaxing place. Another name of fort is Vyaghragad. Vasota always remained with Marathas, Shirkes & Mores in 16th century. As done with many forts in Maharashtra British attacked the fort with heavy weapons, destroying many buildings on Vasota (Chandika mandir, Daru-kothar,) in year 1818 and looted property .
Places to see :
Shivsagar lake: Shivsagar lake is point from which you need to board a boat. Its beautiful lake and you get great view of koyana backwaters.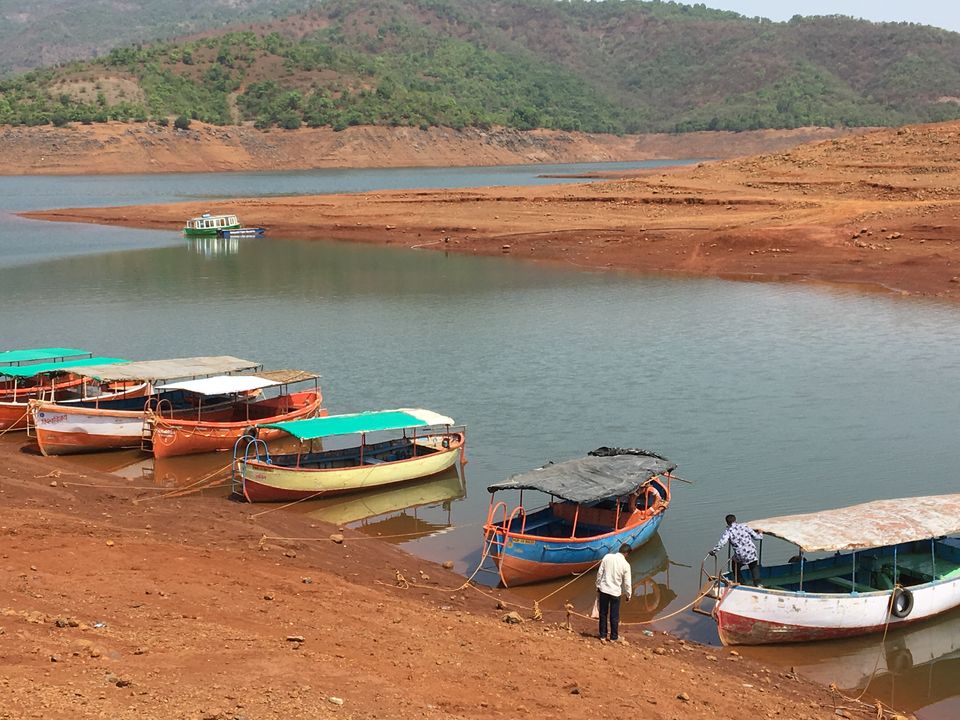 Mahadev Madnir : Once you reach the top there is old temple of Mahadev.
How to reach :
To reach vasota fort you need to reach satara first, from there you to board bus to bamnoli . There is one bus per 1-2 hours to reach bamnoli. You can inquire for vasota fort and locals will guide you.
If you are coming by private vehicle then put "Vasota Trek Camping Site, Bamnoli" or on maps and ask local for direction once you cross kas lake. You need to take boat ride from and pay entry free.
Entry fee : 40 Rs per person
Boat charges : 3600 per boat with guide charges which is compulsory , it can take 12 people.
You can reach bamnoli in evening if you want to camp lakeside, locals provide food and tent at nominal charges.
Things to carry:
2 ltr water each as there is no stalls or water available in whole trek
dry snacks or biscuit
Glucon D
My experience :
It was my first trek in month of hottest month of summer "May". We we less interested in camping as we have done same on Rajmachi and Hasrishchandragad before this trek, Also it was month of May so camping was not so great option, so we decide to leave Pune in early morning. We booked a car with driver. By coincidence he also loved to do treks which we realized in conversation with him. So we were five people myself, prashant, sagar, abinash, santosh (driver).
We reached bamnoli by 10 am , paid the entry fee boat charges. We were all set for 80 minutes boat ride, View in route of koyan backwaters and surrounding area was just amazing.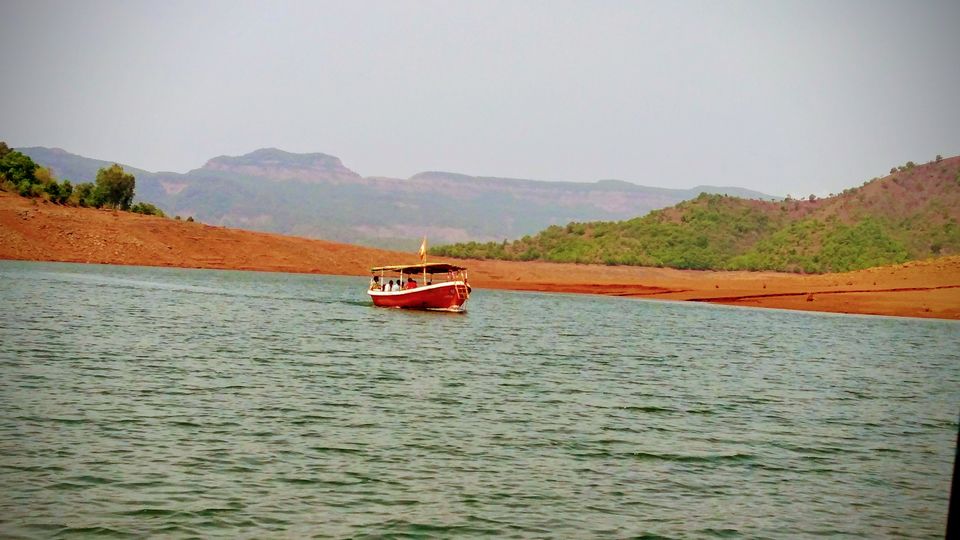 After boat ride, Boat driver and our guide came with us on trek. As it falls under Koyana wildlife sanctuary, wild animals are present in the area so guide is compulsory for trekking.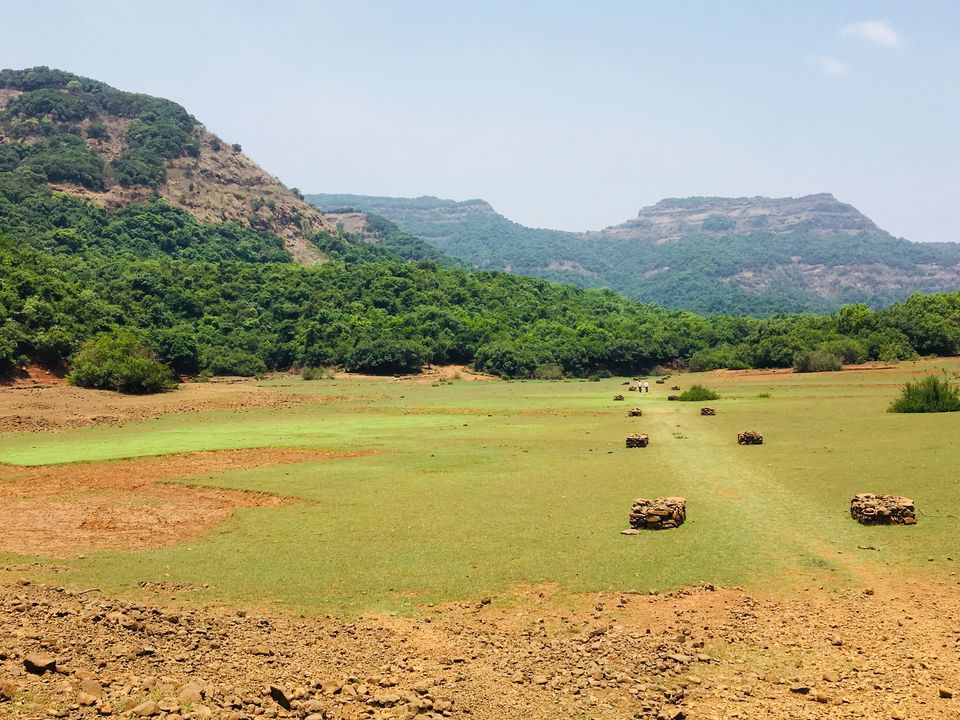 We made a terrible mistake in this trek which I advise you to not to do and I didn't repeat in my next treks. We started ascend with only two bottles for 5 people. You can imagine how that would have ended.
As it was month of summer we were dehydrated and two bottles become empty within first 40 minutes of trek and there was still at least 1 hour remaining. We removed t-shirts and trekking in just vest to avoid ourselves from dehydration.
You may have read about physical fitness very essential to trek in sahyadris, its totally important but accordingly to me mental toughness plays much bigger role in trek. I have realized this in various treks but vasota trek made be believe that. I still wonder how we climbed the vasota with just 2 bottles of water.
We reached the top within 2 hours, explored the fort, took picture. We got amazing view of surrounding region, old vasota fort which is closed for people due to presence of wild animals.

After spending around 1 hour we decided to descend but we needed water. There is one tank on fort , water available in this tank throughout the year, water is not fully clean but its still drinkable in our situation. We fill up bottle from that and start descending. It took around 1:30 hour to descend, we were so tired and dehydrated but nature was planning something beautiful for us.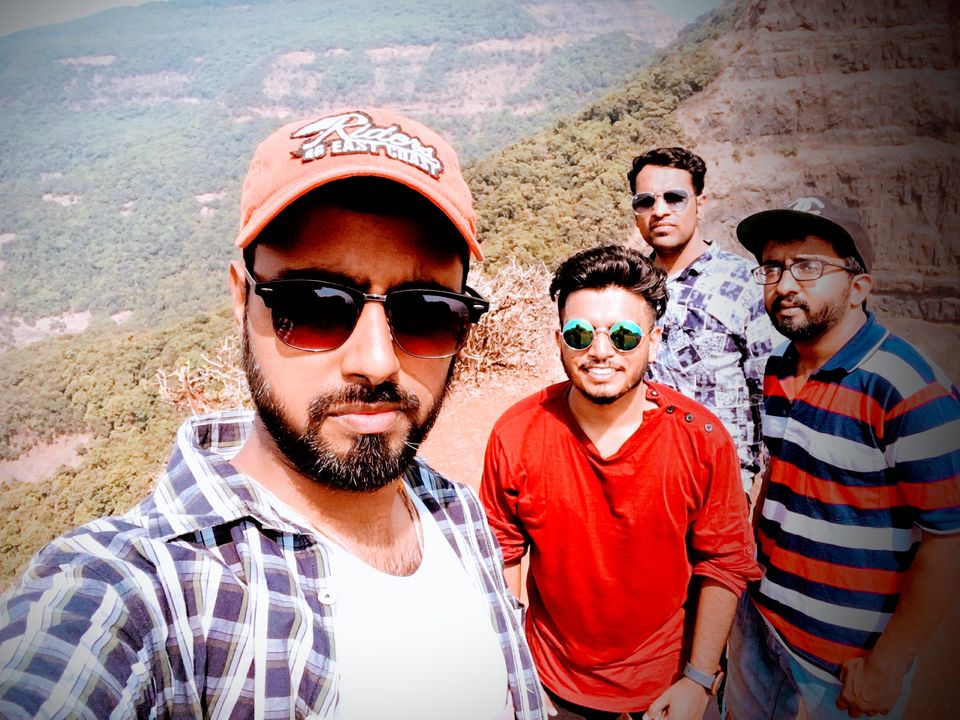 When you go through difficult situations life always give you something beautiful. Most amazing boat ride of my life was waiting for me, Going through koyan backwaters in sunset time can't be explained in words, you can only feel that. All our tiredness was gone in seconds after that boat ride.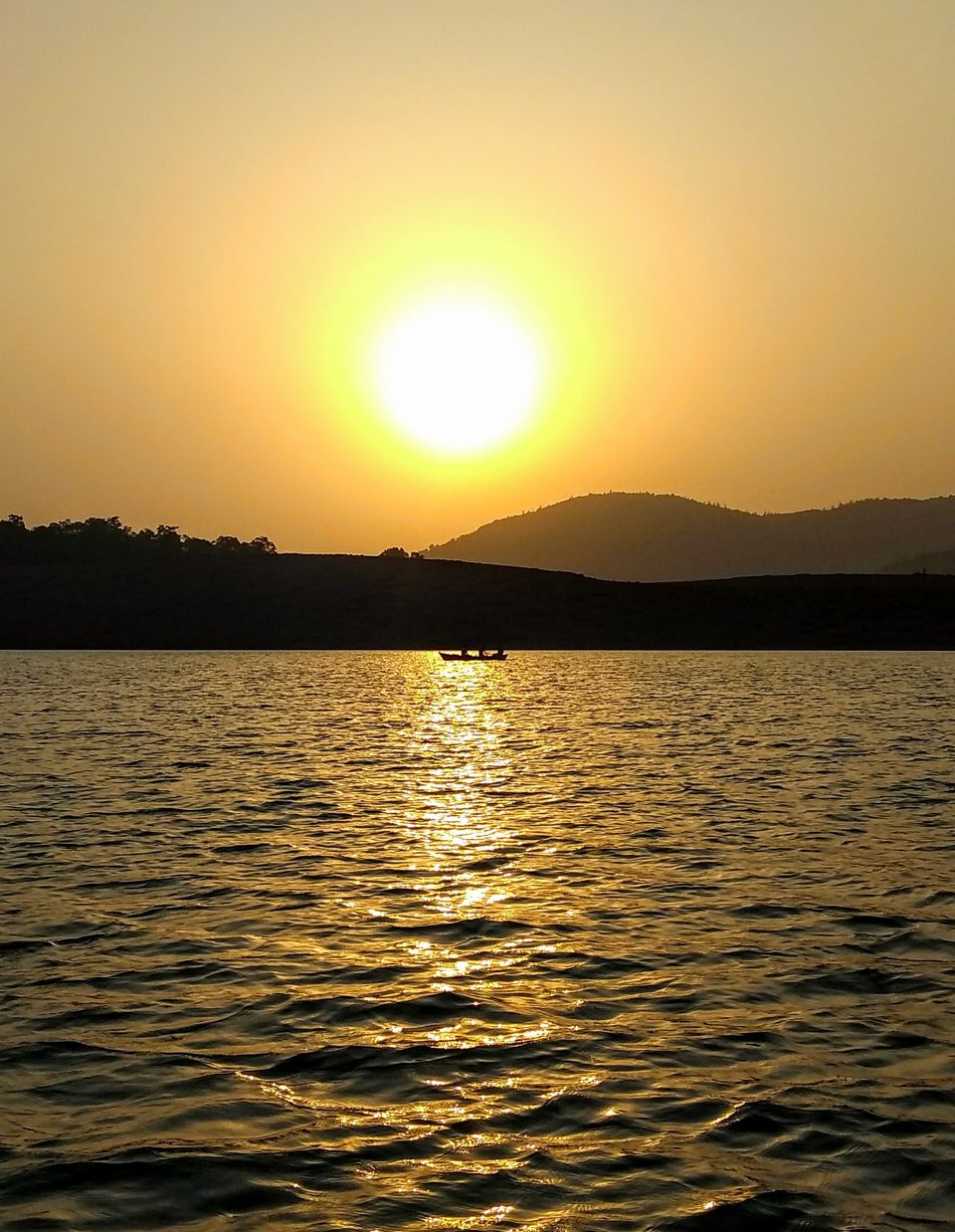 I tried my best to capture that moment which I will cherish for my lifetime.
We left bamnoli around 6:30 pm, ate dinner on highway restaurant reached pune by 9:30 pm
If you find this information helpful , like the pictures then please visit place at once :)
You can contact me for any information :
Instagram : aao_milon_chale
Mobile : 9762039898