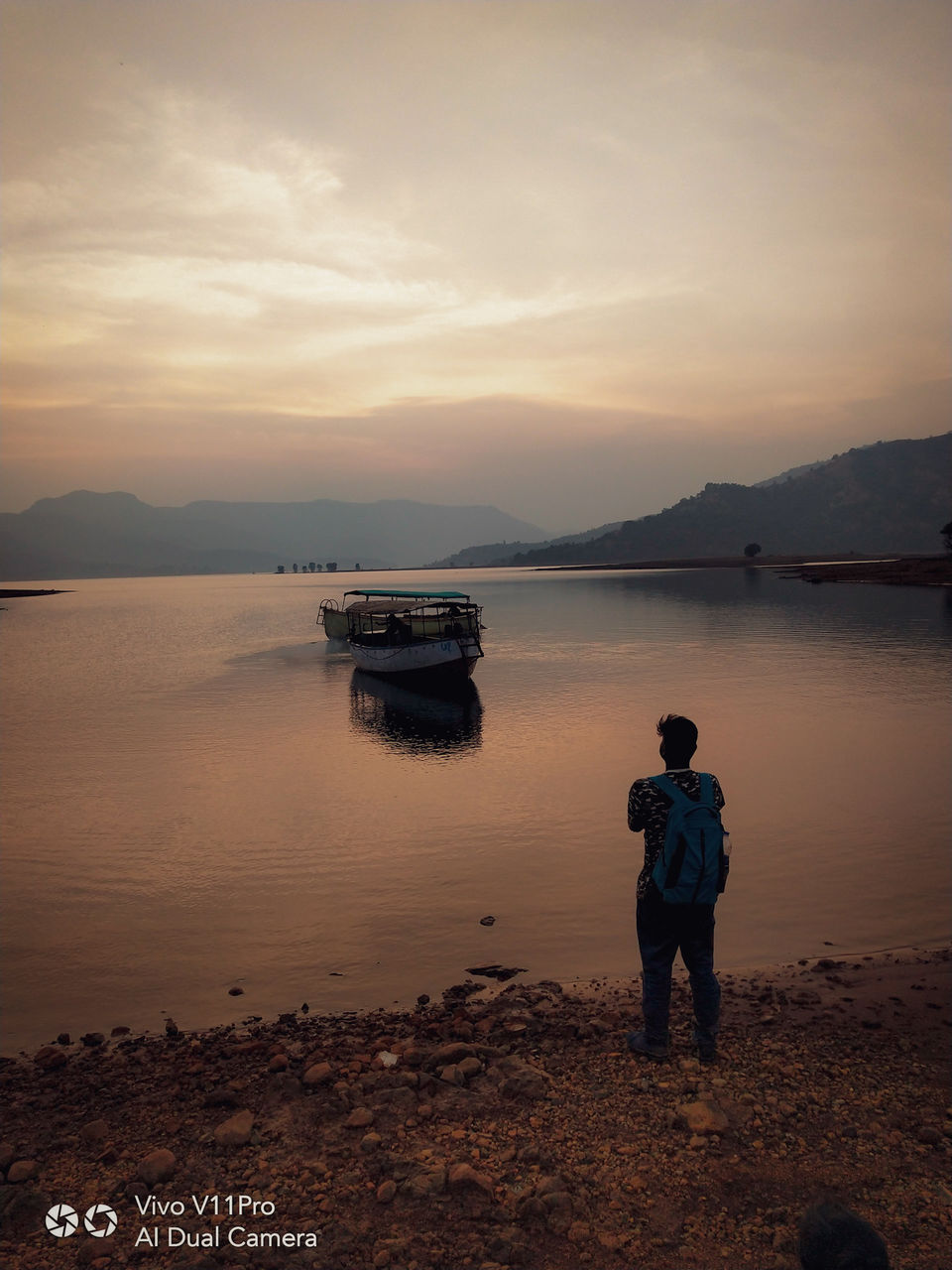 Winter... From my point of view, this is the best time of the year. I just hate heat and i'm winter guy... Winters are always been special to me. I know many of us (Including me also) hate the cold mornings of winter. But at same time there are so many reasons of winters to fall in love with this season. The most important thing about winter is the Sunrise and sunset. Winter sunrise and sunset are not just stunning but also they are magical one.
I said YES.............. And when You get all from mountains then you should never say NO...
It was just start of winter and I had one of crazy trekking plan. @punetravelclub had event "Vasota Fort Jungle Trek" on 15,16 dec 2018. Company had invited for me specially for night photography session but I was more excited about this Jungle trek to Vasota fort. I told this to my diploma class mate "Shreyas", who was equally excited for this trek and waiting for this to happen. And another mate I got is "shweta" who is my travel companion since year for almost all camping and treks. Vasota fort is the most popular jungle trek in maharashtra. Located in dense forest of Sahyadris and Koyna Backwaters. Which makes it different than others.
I didn't slept for single minute that night. In early morning around 5am I heard some sound of animal at lake side walking in water something. Even shreyas woke up by hearing that sound. Later we both sat in tent without talking and moving till sunrise. Then Parag from @PunetravelClub came to us to inform us next schedule.
The ascend is moderate but it's pleasing because the forest covers the land & it protect you from any sun rays. You will find direct sun-rays/sunlight rarely. You will complete this trek only if you start early in the morning. Else its impossible to reach back to boating area by 5 in the evening. Its not allowed to stay here like other forts. Also don't forget to take the enough water along with you and off course the Packed Lunch. There is no any shop or any store to buy. So you should carry your own food and eat it on fort. While ascending just after 20-30 min there is one small water flow or source of river. The water is crystal clear and so pure to drink. You can easily seethe ground and the stones or pebbles are also visible in that water. If you wish to have free massage for your foots then just dip it in water and wait for minute. You will find some small fishes called "Gappi Mase" in marathi around your foot cleaning the nails. After an 2.5 - 3 hr trekking (for first timer or newbies. I took 2 hrs only) from base you will reach the top. And the view which you get is worth.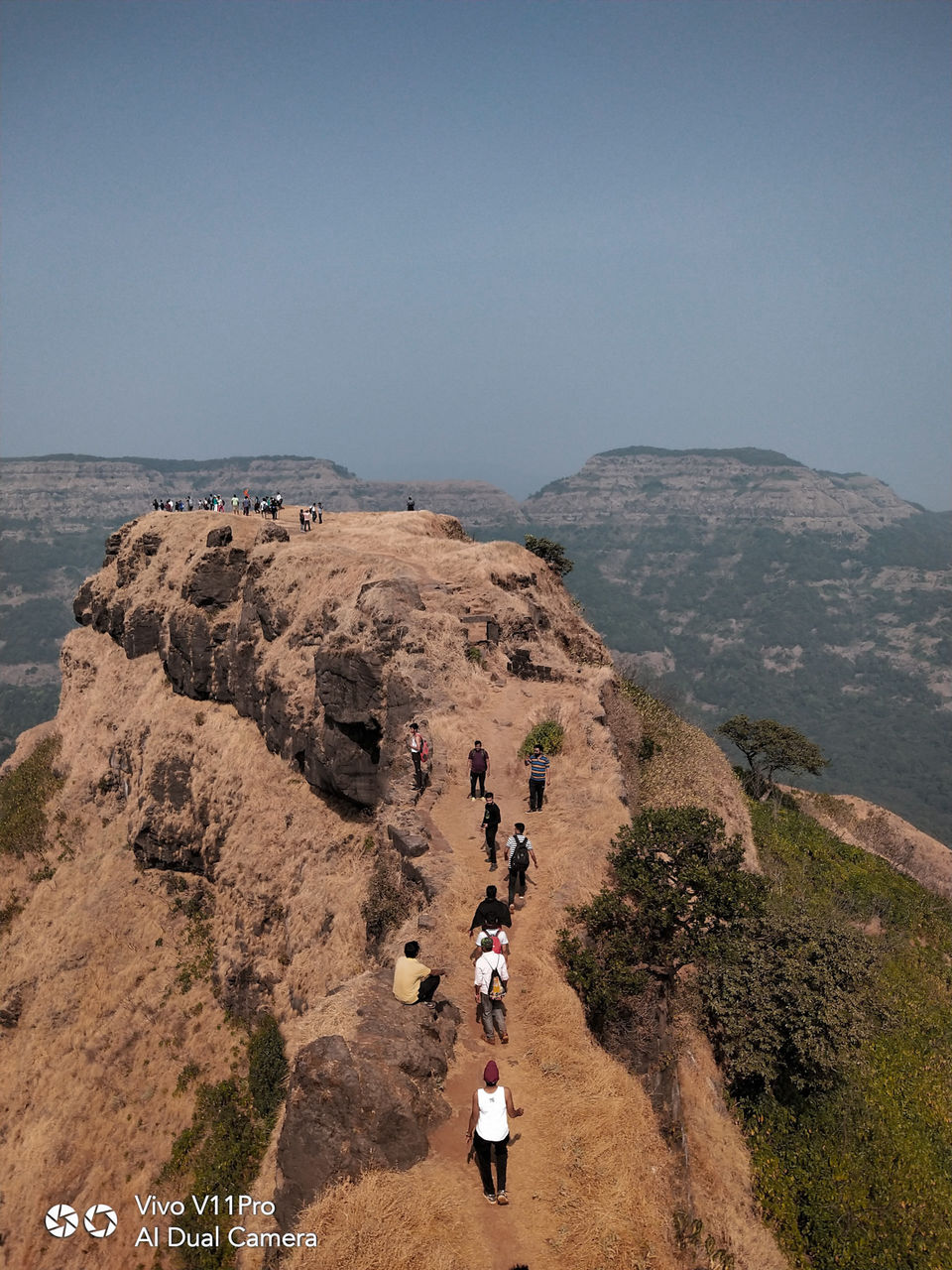 After having lunch at middle of nowhere on fort we all finished our packed lunch. Don't forget to take all garbage and plastic whatever you have and please don't litter. I think it's the only public place in India which is totally any pollution free.
If you have good experience of trekking and have energy then you can visit Nageshwar temple which is 4km from Fort. There was on group who was discussing about this place, as per them now forest authorities banned that place to visit.
In evening when you come back to starting point or boat parking area, you will see the hills in golden light and also the water shinning in gold. This mesmerizing view makes you to fall in love with this place and you will never forget this amazing views of sahyadris. It was sheer pleasure to see the peaceful nature and cold wind sweeping around. Sunset view over sahyadri's from boat was eye pleasing. I also spotted few seagulls and other birds in water body.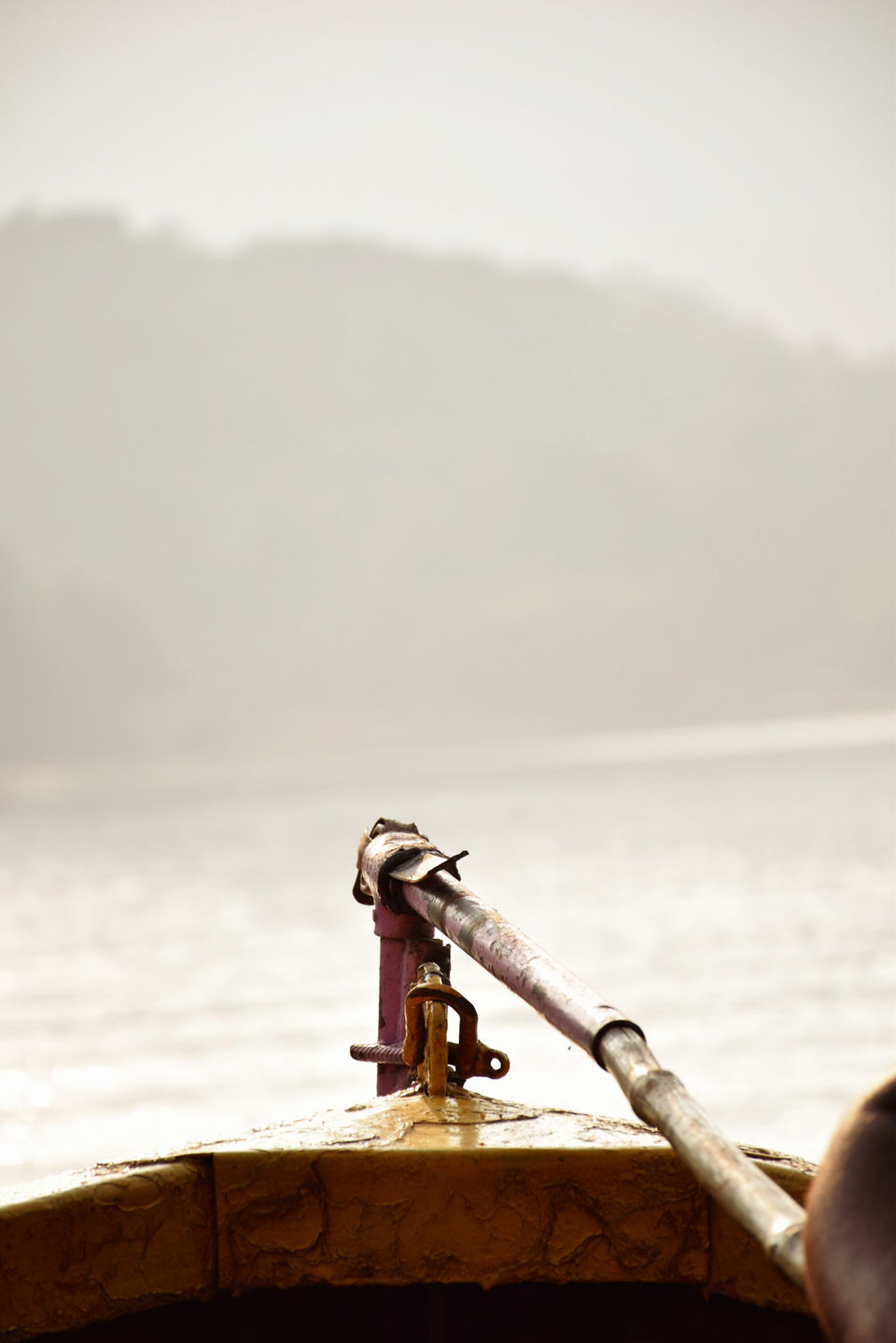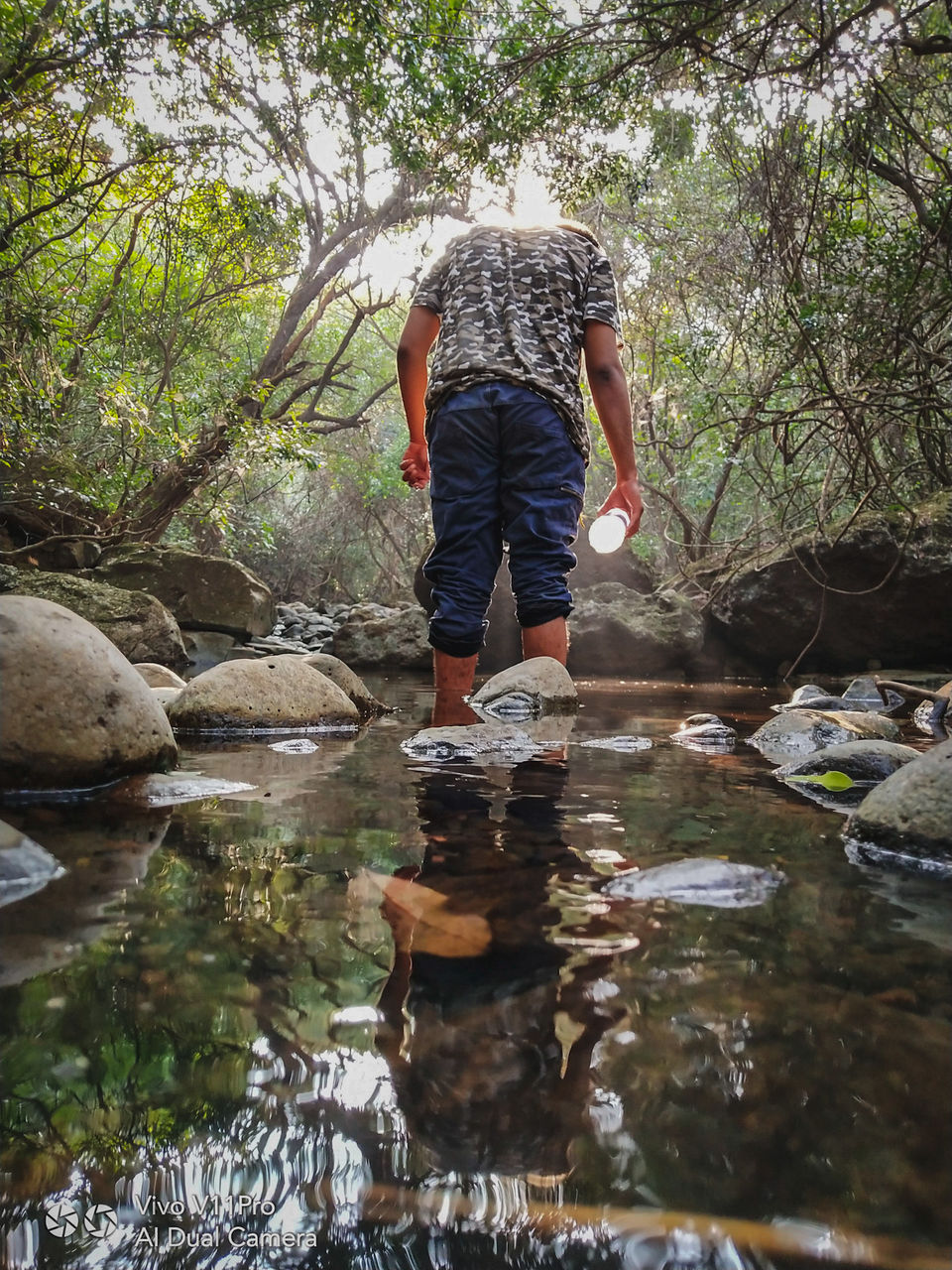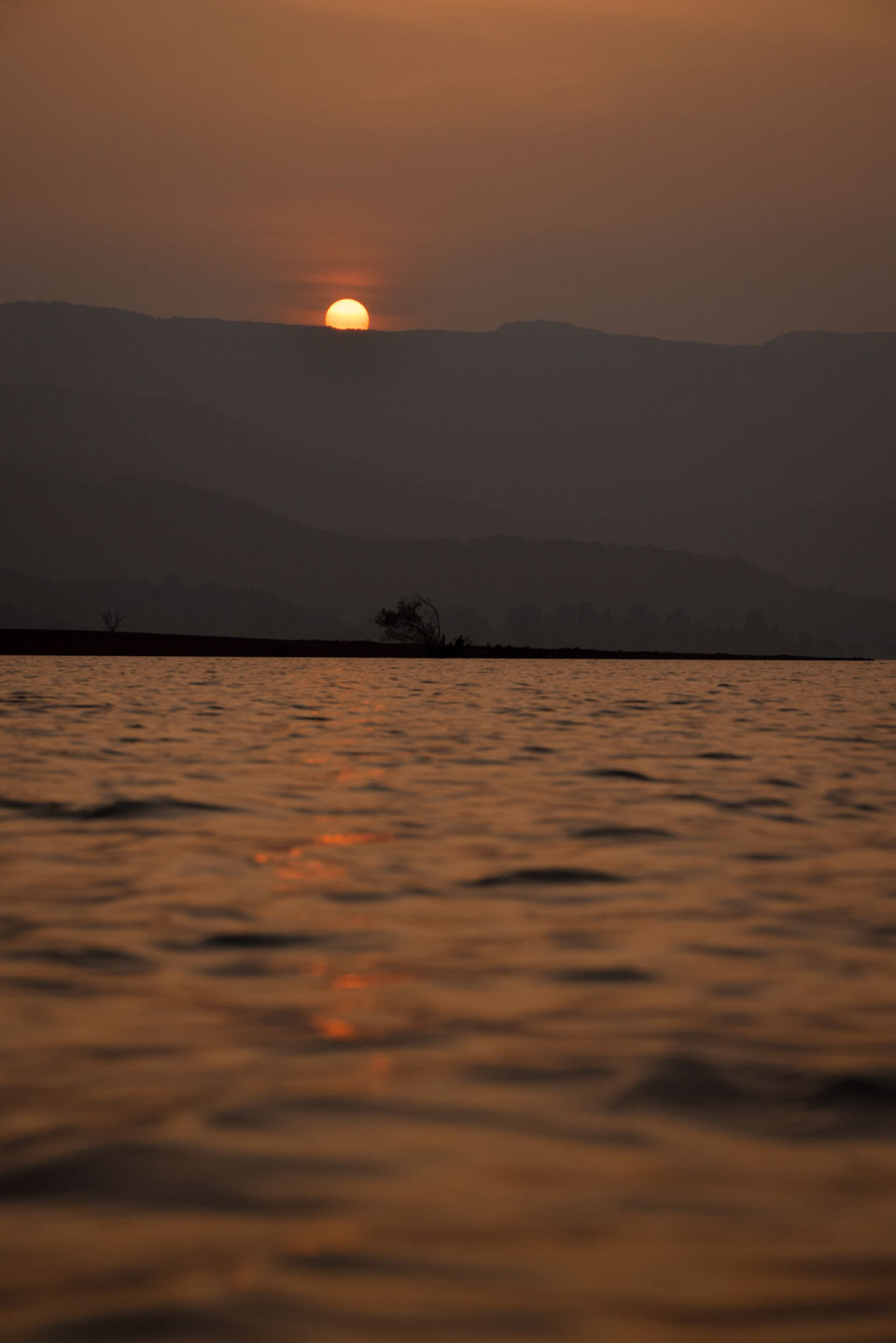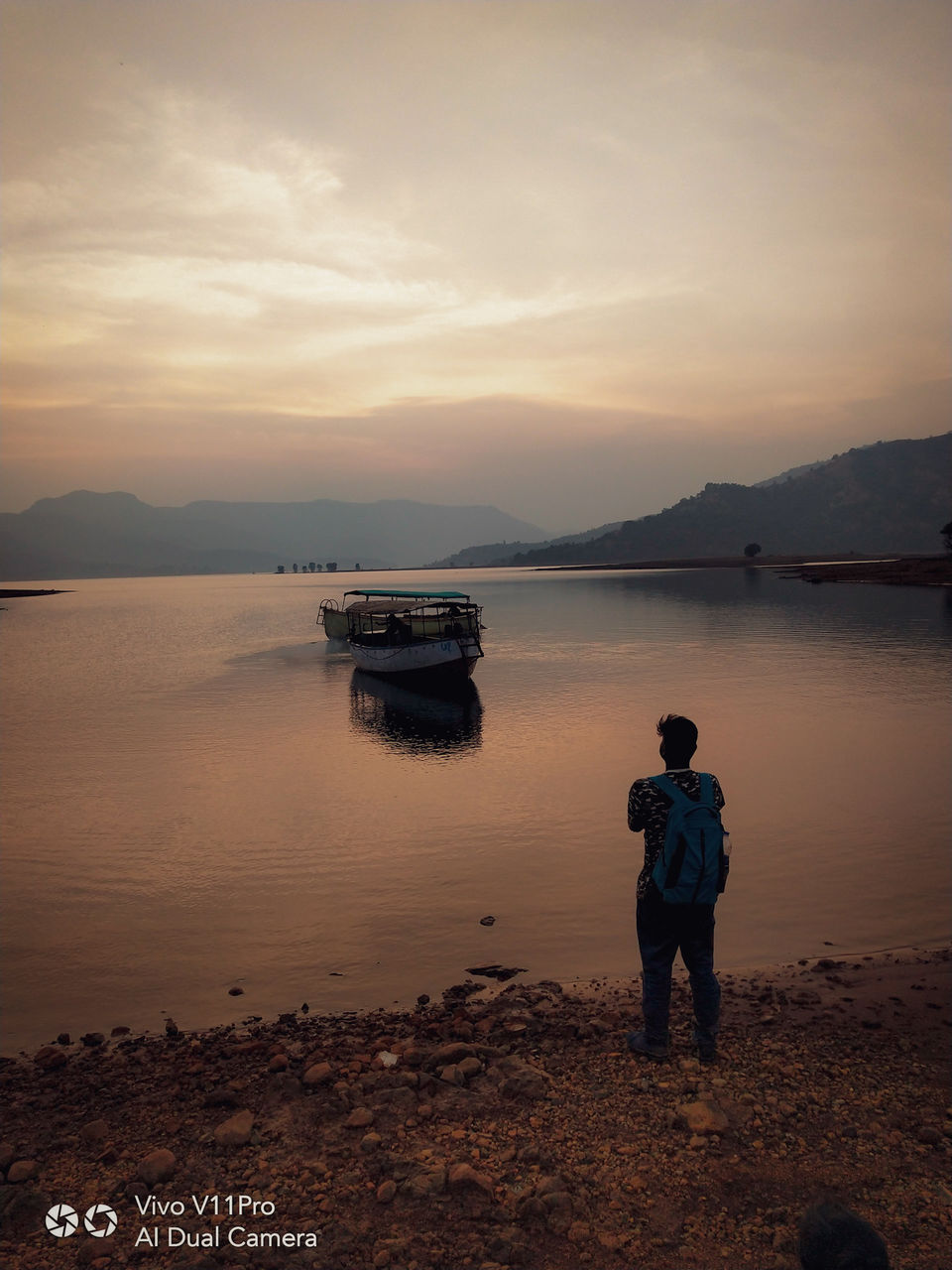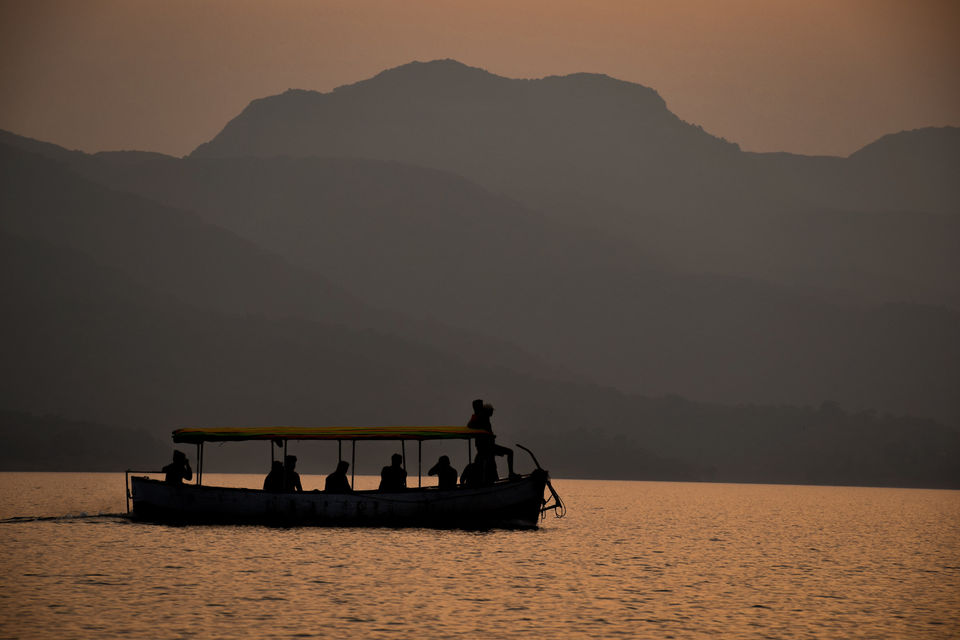 This Vasota fort jungle trek will give you feeling of Amazon forest as we have seen in Anaconda movie. Its having good mix of boating + jungle trek so it's wonderful experience one should have. And off course the winter adds it's own magic to it. I would recommend this #trekkinginwinter at Vasota fort to all crazy travel lovers. You will surely enjoy the camping in the Lap of Nature and Jungle trek to Vasota fort.
We left pune around 2 o'clock for satara. By 5.30pm something we were at Kaas Lake where everything is "Khaas" (means special in Marathi/Hindi). The winds were little cold and weather was misty and foggy that day. I got down and walked to lakeside to see the view. I never had been to kaas in winters. It felt quite different as I had been to kaas only during peak monsoon since past 4 years. But one things was appeared the same is the PEACE. I love to sit for hours without doing nothing by dipping foots in lake water. I spent some time and asked to shreyas & shweta to pose. Took few shots and started again with experiments of using flash to reflect images.
By 8pm we reached base village called Bamnoli. Got freshened up and had introduction session sitting around bonfire. In freezing cold we got some warmth from bonfire. And then we all come across singers, dancers, photographers, travelers and many more. I think when we go out for camping/trekking we always find some unique personalities. After mandatory group photo of Night camping we enjoyed lip smacking Non veg dinner at our campsite. The typical village style Chicken fry was so tasty and the rice with curry was mind blowing. Then we had some photography session at right midnight. Like ghosts we were wandering, shouting and enjoying Night photography session.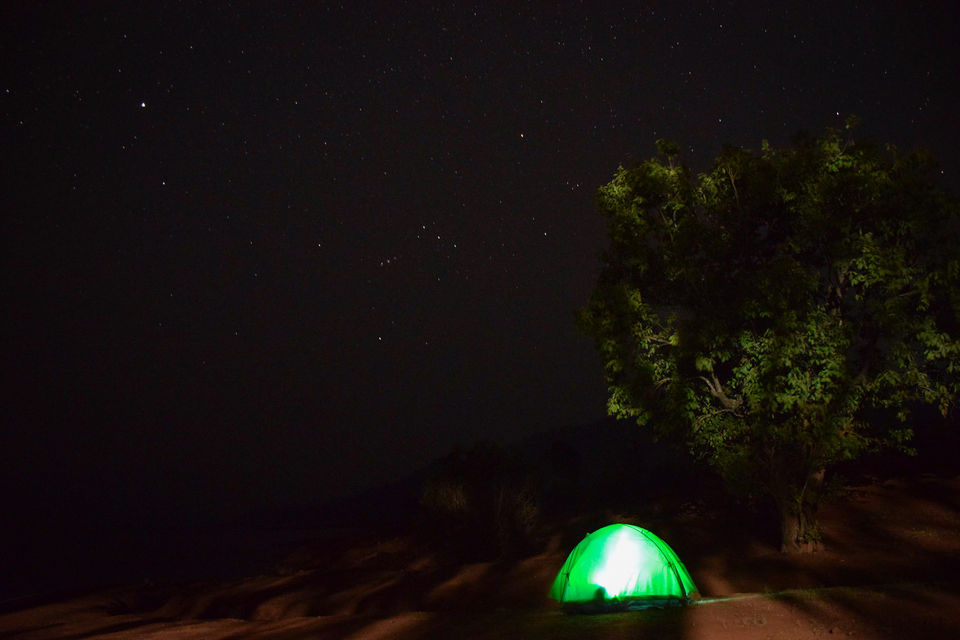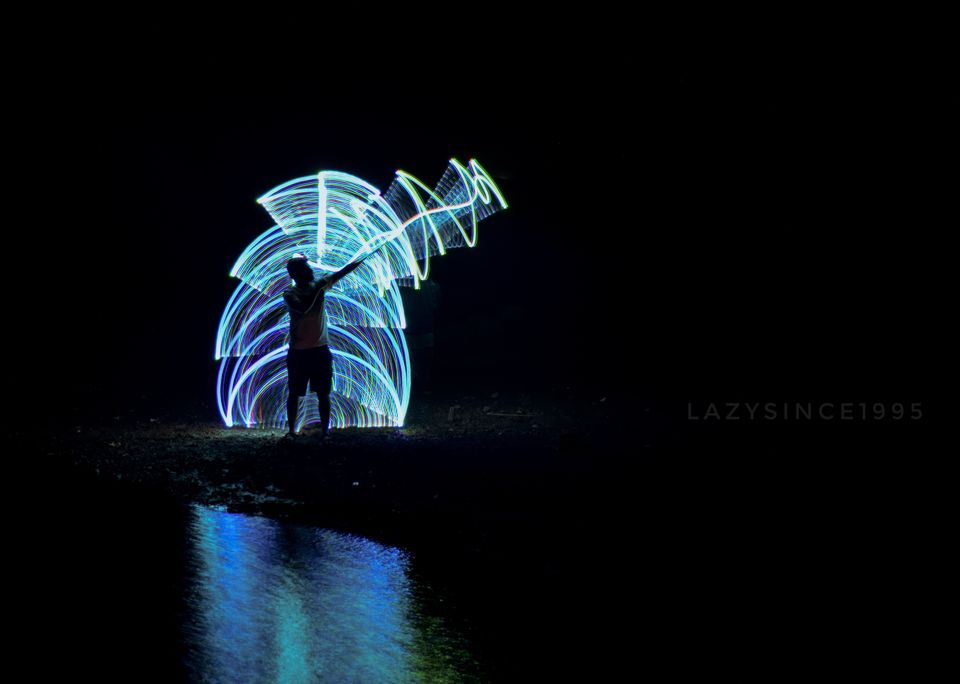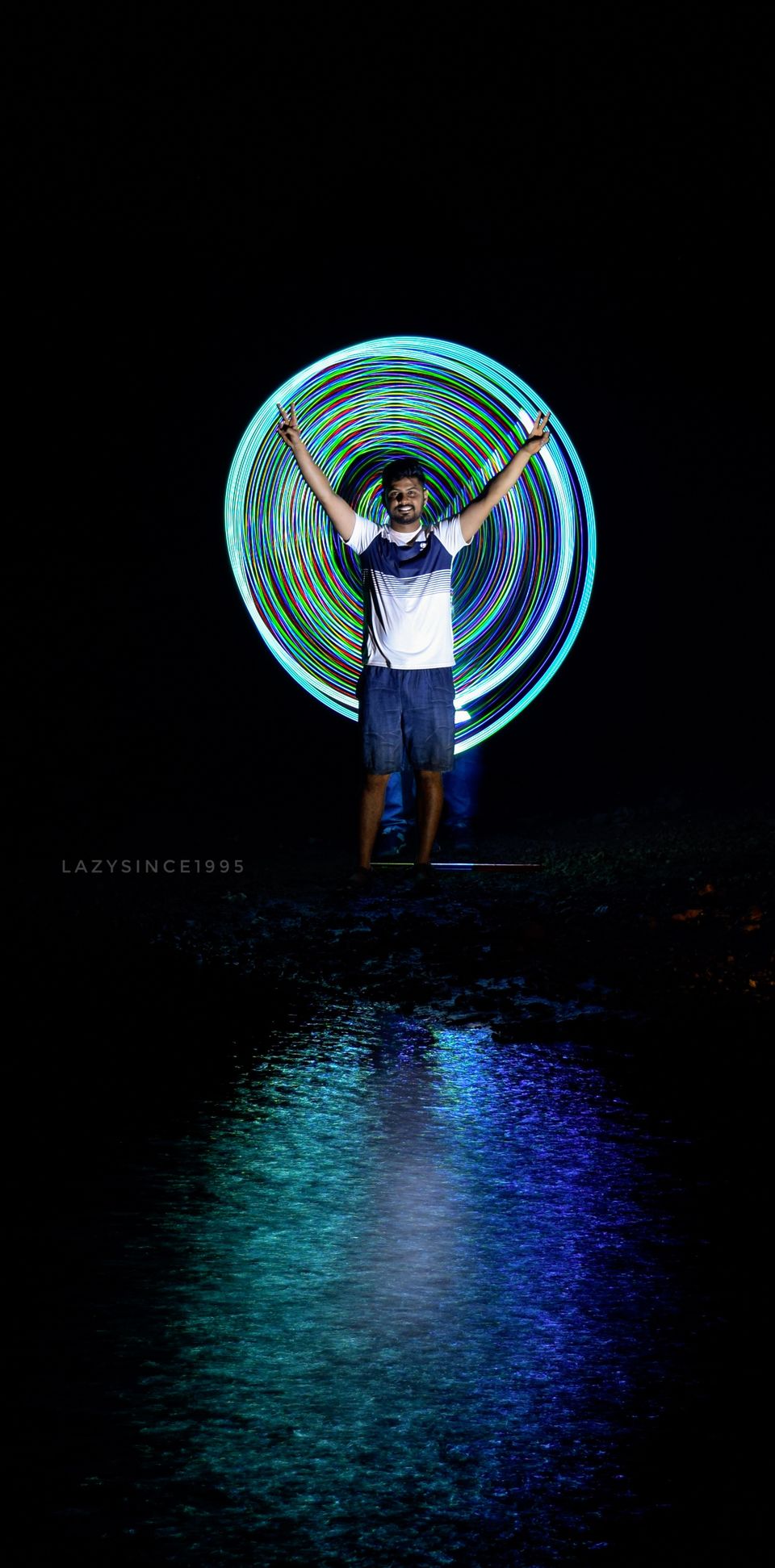 We done our brunch at resort and left to Bamnoli Boating Point at main village. We left resort by 9.45am and Parag got the permissions and ferry tickets for all of us. It's mandatory to have permissions of forest to trek to vasota fort. It's 1.5 hr boat ride from bamnoli to vasota fort base. Before starting the trek the forest authorities check your bags and count the plastic. At the time of returning back you should have the same no of plastic as its noted in morning before trekking. You are not supposed to through the any garbage and plastic at forest and fort. Otherwise they will charge you 500RS fine. And don't forget to pay the charges for DSLR camera if you are carrying. Also plying loud sound on speaker or bluetooth is not allowed. That's why you will find this fort clean and pollution free.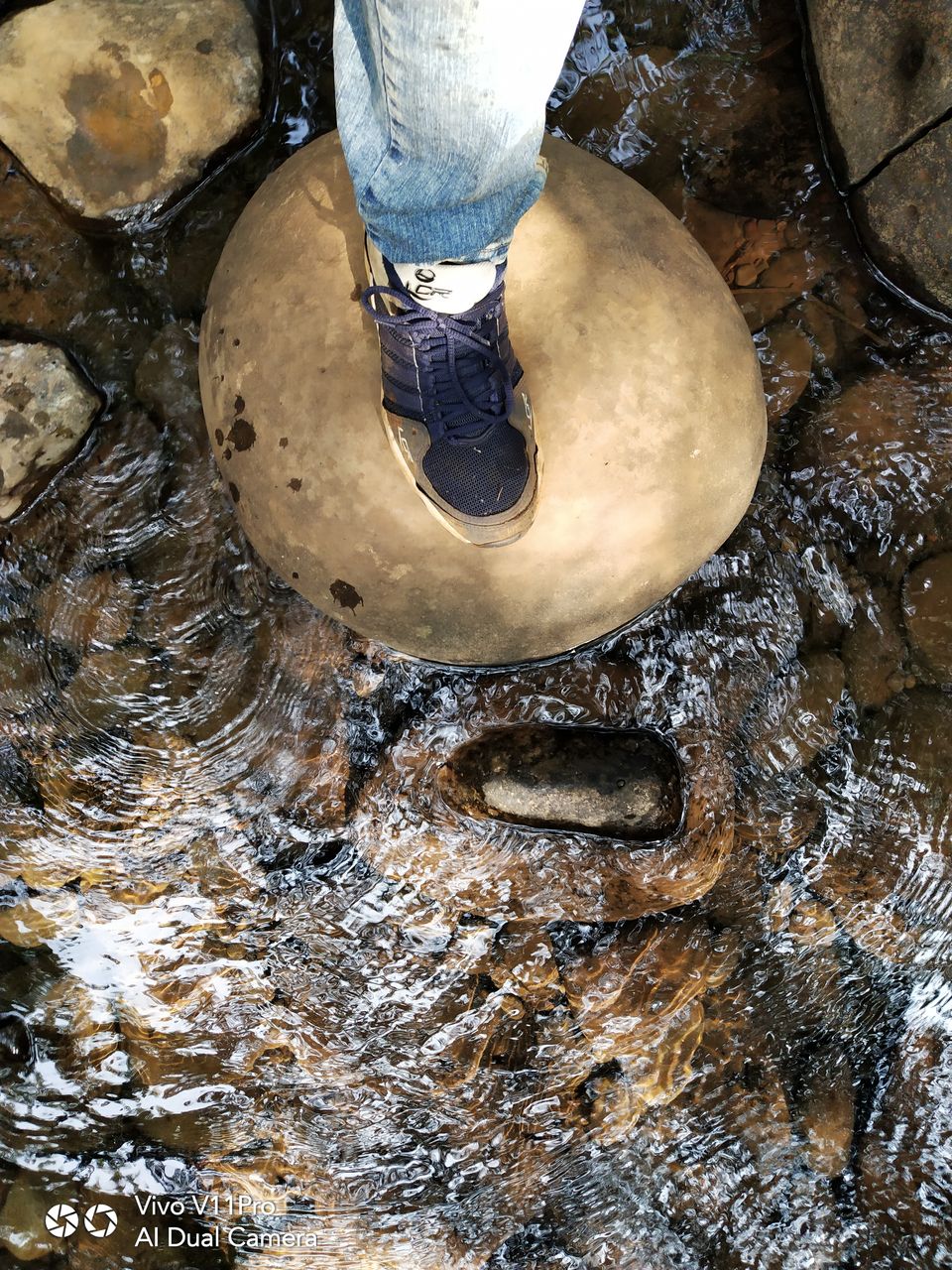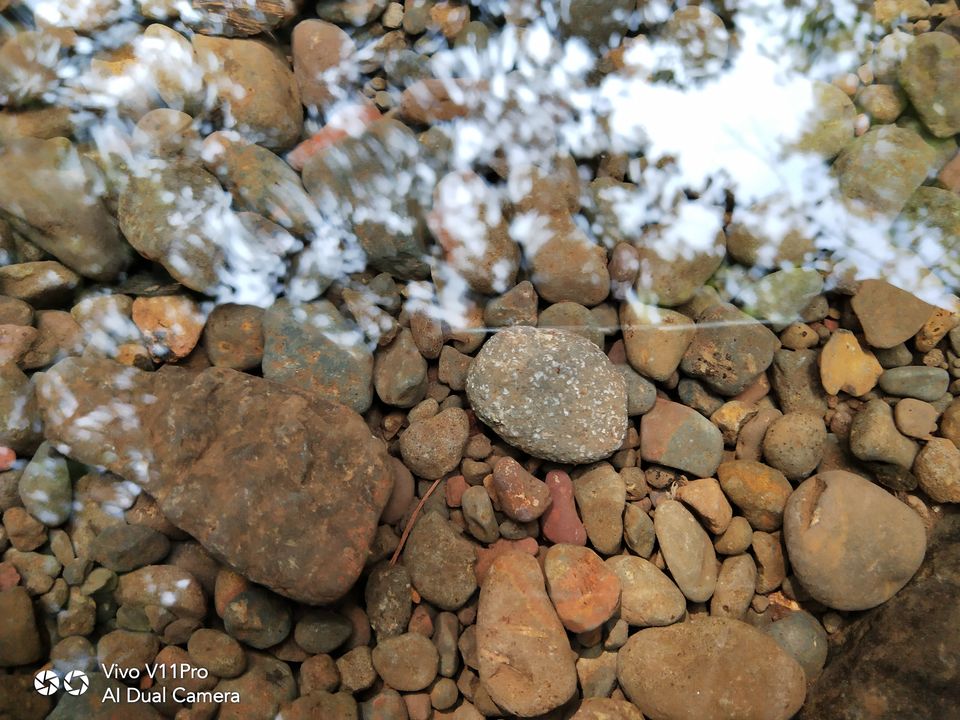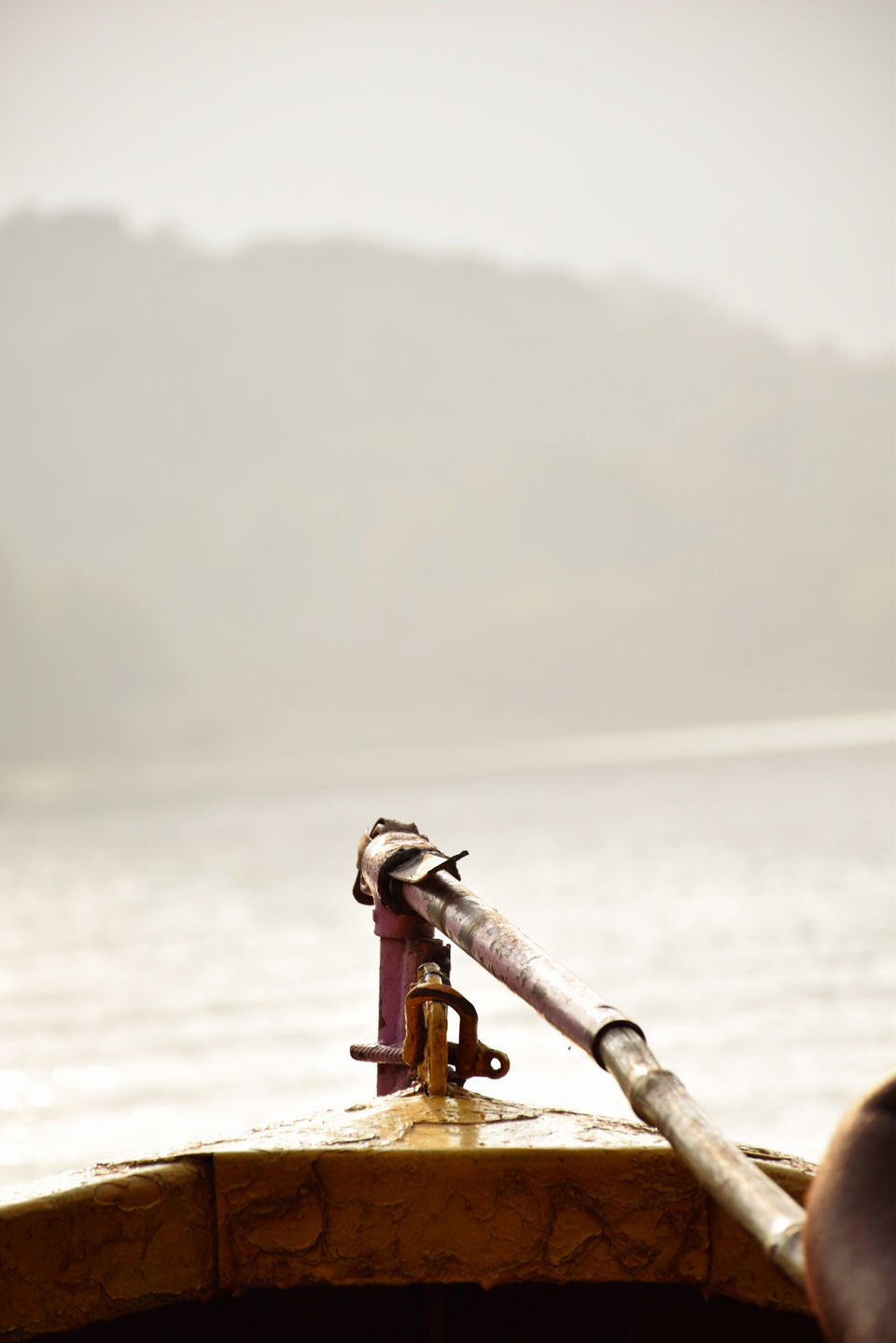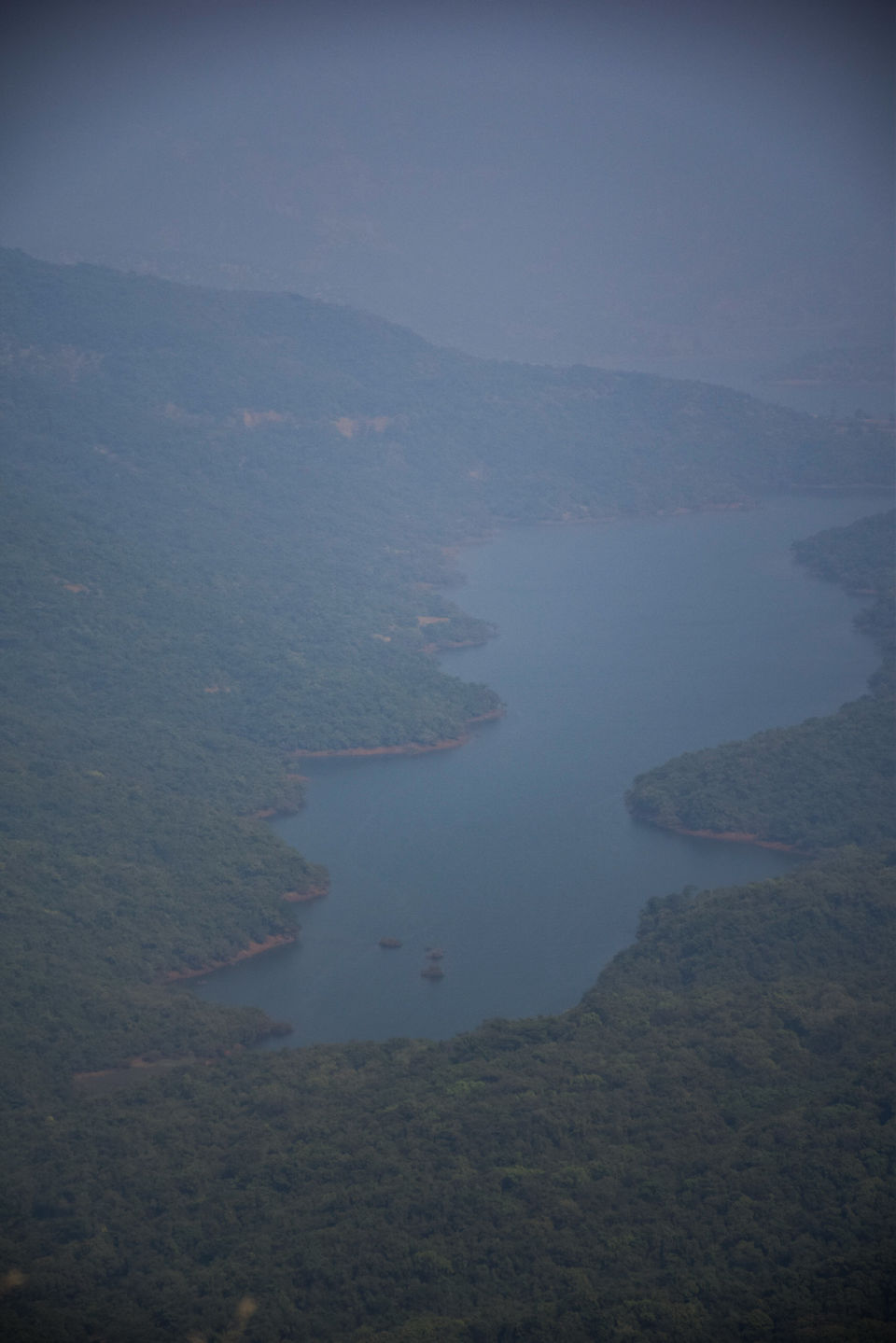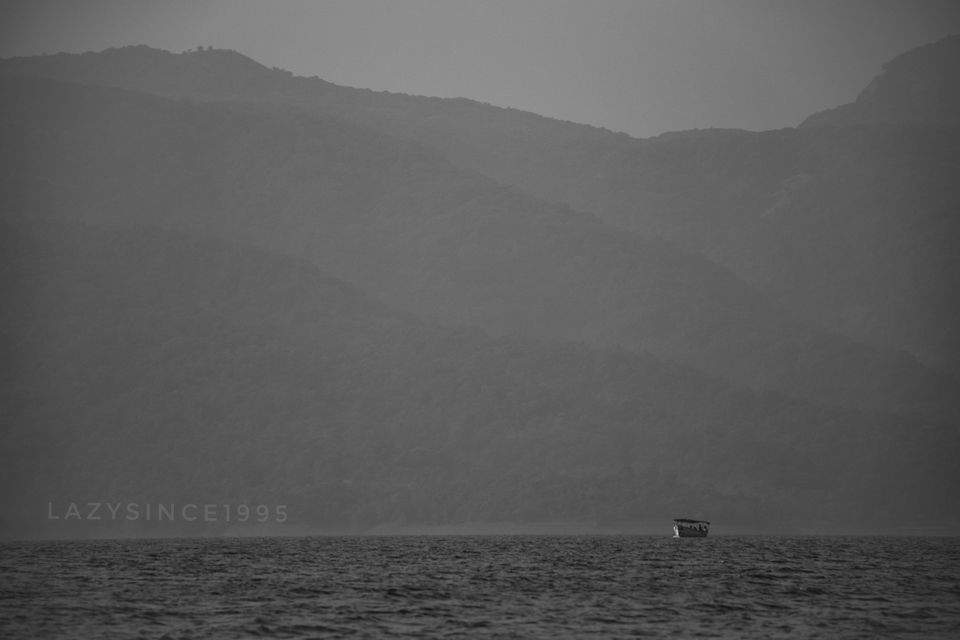 This fort offers great views from top. You can see the nageshwar falls and temple, valley and cliffs. Babu kada is another point left side of fort. Which is also known as echo point. As you shout anything with some delay you will definitely hear your voice back to you for multiple times. Just shout a name or some word and hear the echos. The view of Shivsagar lake is so beautiful. You can spot the starting point of trek easily. Route is not visible from top because of dense forest cover.