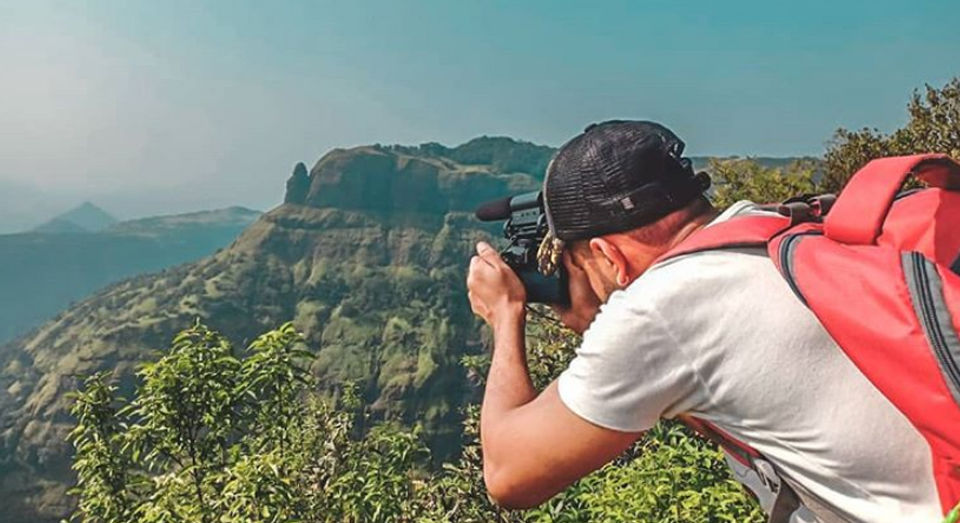 So on 30th Sep i planned to visit Matheran with 3 of my friends. This was my first visit to Matheran. If you stay in Mumbai it is one of the most beautiful Hill Station to visit in nearby.
HOW TO REACH
You can visit Matheran by Bike or Car. The way we visited was public transport. We left our house at 6am. You have to take the local train from Dadar to Neral. It will take approx 2hr time. From Neral you can hire a shared cab to reach Matheran. In Matheran you have to explore by walk or you can ride house. Also there is toy train service.
COST
Dadar to Neral by Local Train: Rs.25 oneside
Neral to Mathrean by shared cab: Rs.80 per person
Entry Ticket: Rs.50 Adult, Rs.25 Child
Toy Train: Rs.45 Adult, Rs.30 Child
Horse Ride: Approx Rs.300 (Negotiable)
THE JOURNEY
Go in morning so you can explore most of the points. Matheran has many view points and you cant checkout all in 1 day, so arrive early morning or you can also stay there in hotels and continue next day. Stay hydrated and take water bottle with you as you have to walk whole day and you will get tired very soon. Points which i explored was Madhavji Point, Charlotte Lake, Lord Point, Eco Point and Honeymoon Point. If you have less time you can skip Madhavji Point as you will see better points on the way. Also be caution about Lord Points there was lots of monkey there. Honeymoon Point will be the most isolated with no public as many dont know about it. Eco Point is the most popular one of all. There is also a small waterfall near to the Charlotte Lake where you will find many people enjoying the waterfall. Its very relaxing after you have walked so much, so better take some extra clothes with you. Also if its mansoon you are going to get wet anyways. There are also many more good points to see but i was unable to explore it in a day time.
You will find many Restaurants to eats snacks, foods and to relax. There are also small hotels if you want to stay for night. I will suggest you to leave before the sunsets. As we left after sunset and there was not much street light on the way and we have to cross it in darkness.
CONCLUSION
Matheran was one of the best places i visited in and near Mumbai. It will be even better if you go in Monsoon. Also it can be a budget trip if you travel by train, dont take horse ride and dont stay for a night. A must visit for a weekend fun .
PHOTOS