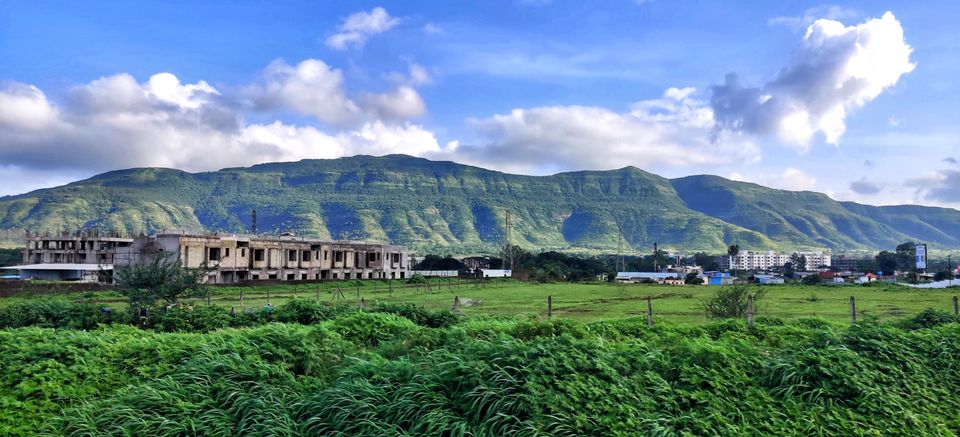 Introduction:-
Matheran which generally means "forest on the forehead" is one of the smallest hill station in India spread over 7 square kilometres in Karjat tahsil in Maharashtra. It's around 85kms from Mumbai and 120 Kms from Pune. which makes it a perfect weekend gateway for both people of both the cities.
It's Asia's only automobile free hill station as well.
Best time to visit:-
Undoubtedly monsoon is the best time during july-sept when it is at it's best. Full is lush greenery and waterfalls all around the mountains
Iternaey for a single day:-
I started my journey from CST Mumbai in a morning around 7.30AM I boarded CSTM-KARJAT local and got down at neral junction at 9.20AM which is just before karjat junction. The local trains are frequent here so you can easily get , if you are coming from Pune the availablity of trains to direct Neral junction is less so you can come to Karjat then by local train to Neral junction. From there after getting out of the station you will find shared cabs which goes to matheran, charges 80/- per person and it's a 20 mins ride . The road is very scenic full of beautiful landscapes you will enjoy the ride. Another way of going to matheran is the toy train which runs from Neral to matheran and it's one of its kind experience if you get a ride in it, which is actually difficult because of its frequency (which is around 2-3 times per day one at 6.45am,8.30am and 3.30pm ) as 99% people won't get seat there to travel mostly go by cabs only.
After reaching the top of the hill city the driver will drop you at the entrance of the hill station. As I have mentioned above its automobile free hill station so inside the city no motorable vehicles are allowed. Firstly you need to get an entry ticket which costs 50/- if you have your own vehicle then you can also park it there too it's available. After entering the gate you will start feeling the vibes of matheran. You hav 2 options now either explore it by walk or by horse riding. I preferred exploring by walking which is actually adventurous. Beware of the people who repeatedly try to distract you by telling the road is very bad ahead it's difficult blah blah... It has got around 38 view points which takes around 3 days if you want to see them all, but according to me it's not actually needed to visit all of them because points located in one side of the hill will anyway offer same kind of view so better go to different sides of the hill station so that you can see different views. Another you train runs in the hill station from aman lodge station which is at the entrance of the city to matheran main market but at my time it was under maintenance so I walked from aman lodge to matheran besides the rail track and it's completely safe. It's a 20-30 mins walk around 2 Kms and the views you will get is simply worth experiencing. It was full of cloud at that time and I was walking through clouds. After reaching the matheran market you can see boards attached at different places to indicate about the different points by following that direction you can easily visit them but be prepared to walk a lot as each point is at a distance of 2-2.5 Kms from one another as I had 5-6 hrs with me I visited the following points:- echo point, honeymoon point, Alexander point, Charlotte lake, lions point, khandala point etc .Each point took me around 30-40 mins . If you go by horse then it can be reduced and can visit some more points. The points which I strongly recommend you to visit if you hav enough time including those I have mentioned above are :- one tree hill point, panaroma point, chowk point, sun set point and Louisa point . From the khandala point you can see the view of garbett plateau which is very famous amongst the trekkers. There are restaurants available at different places here and they charge bit extra which is quite obvious as they have to bring from the market which adds an extra transportation cost. I started my return journey after visiting khandala point same way I came there I went through the route ,came out of its entrance from there got a shared cab to Neral junction then from there got a local train to CSTM Mumbai, and it's obvious the evening train was jam packed as always as you all know the rush. If you plan to stay there you can book hotels from online sites as well.
Here I am attaching some wonderful pictures that made my visit to matheran a never forgetting experience. Hope you I was able to give a clear Picture of the less explored place , would be happy to answer your queries of u hav any :)
Things to be aware of:- it can rain any time to keep a raincoat with you , recommend for a good rough terrain shoe as some parts of road are quite hectic to cover & keep a water bottle with you.
Happy travelling 😄
Costs :- local train tickets: 25+25
Shared cab:- 80+80
Food :- 1 masala Maggie:-50 and 2 pav bhaji :- 60