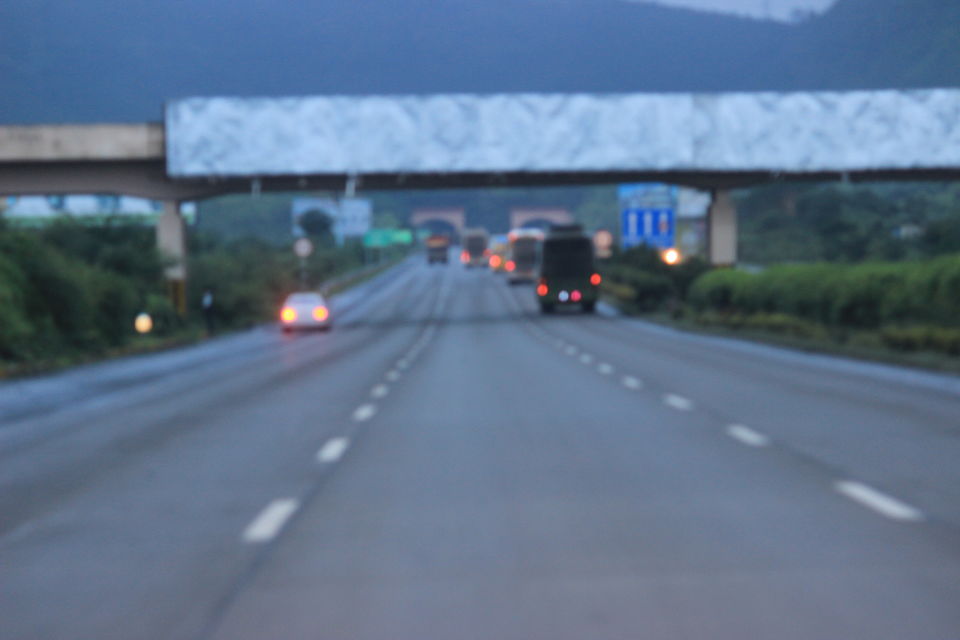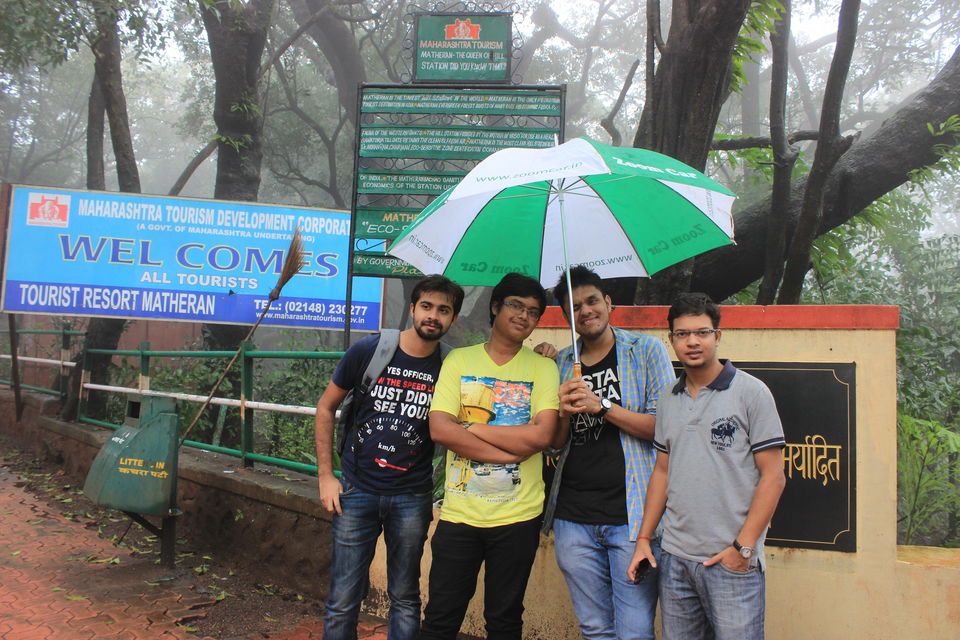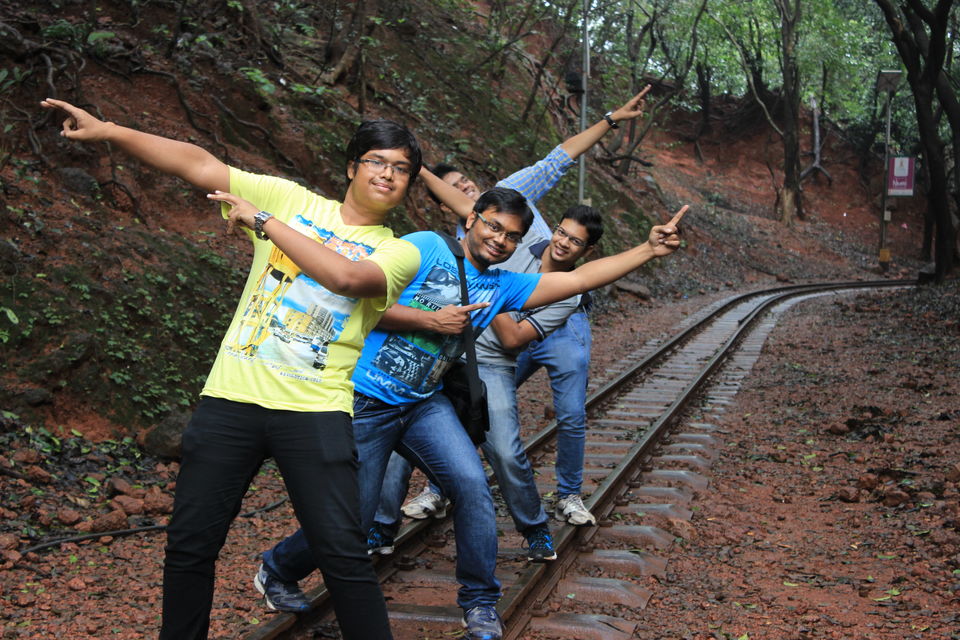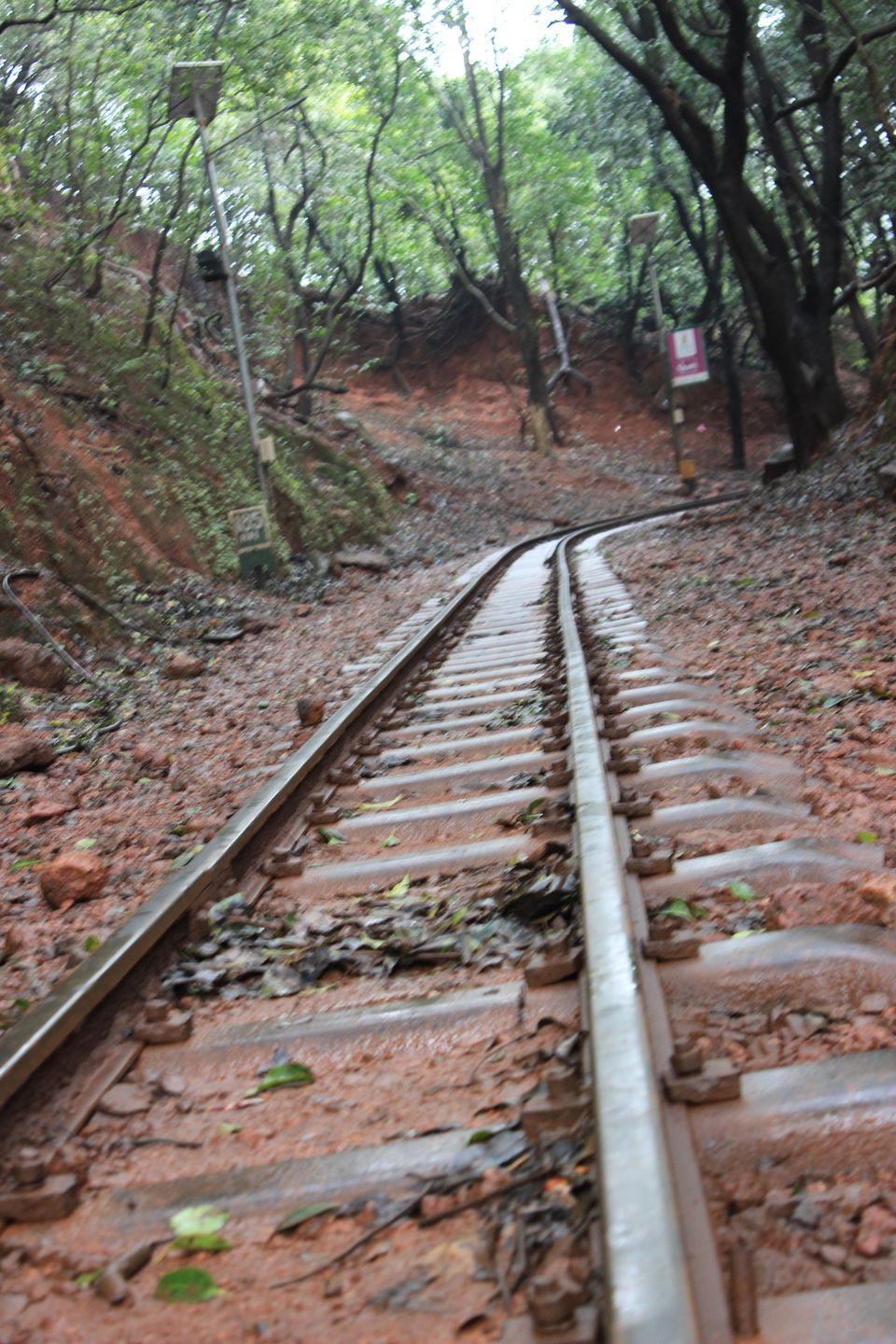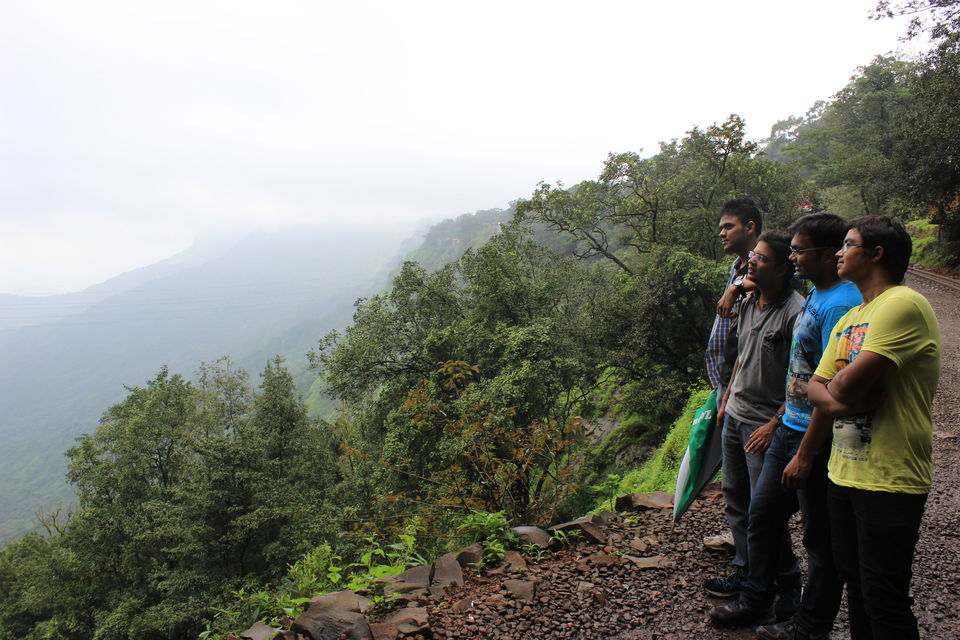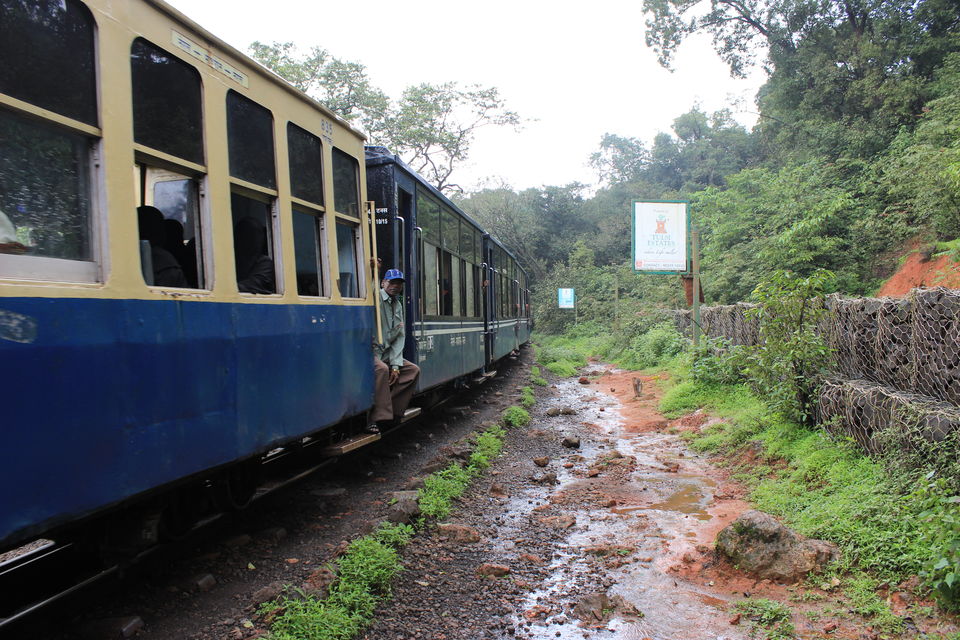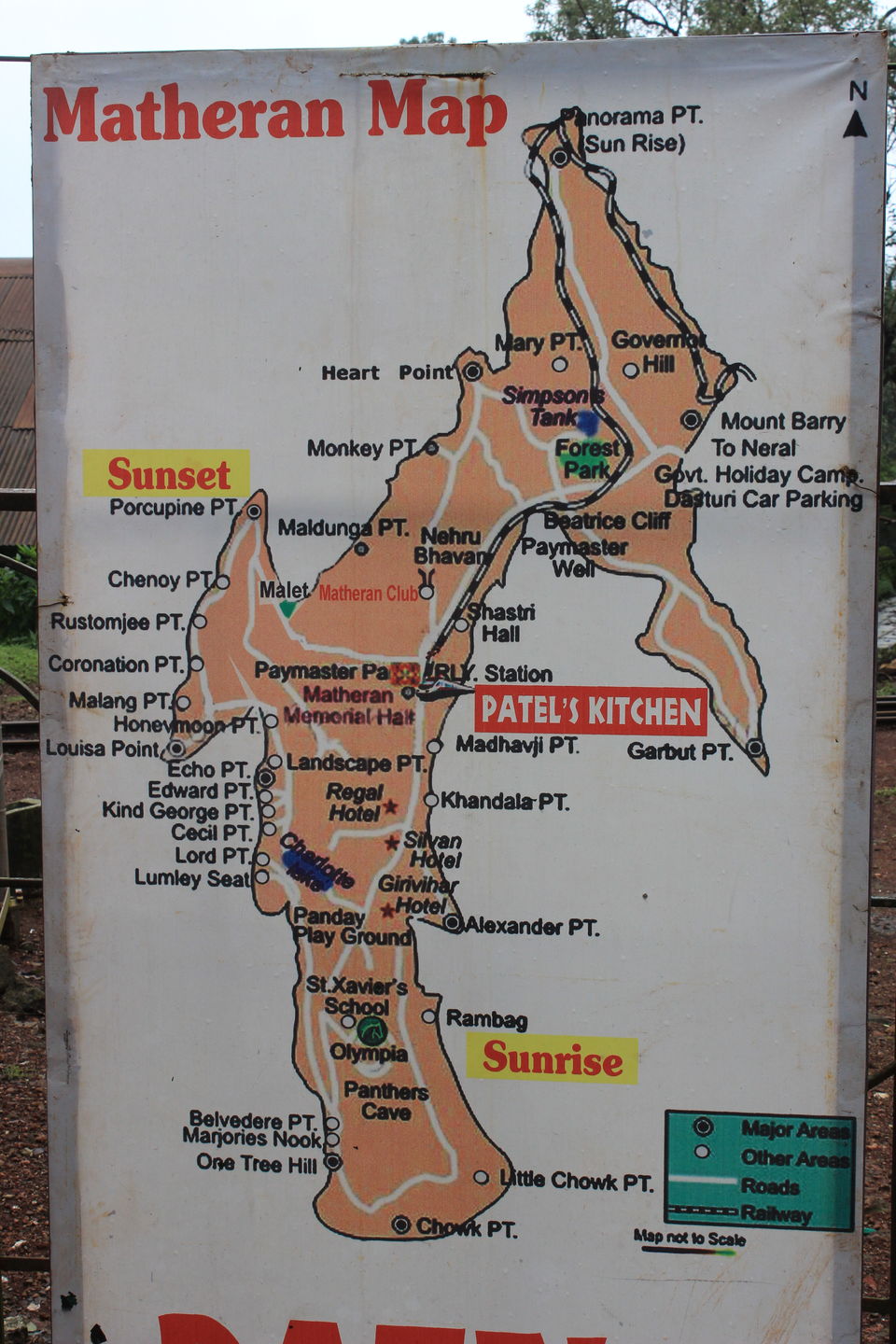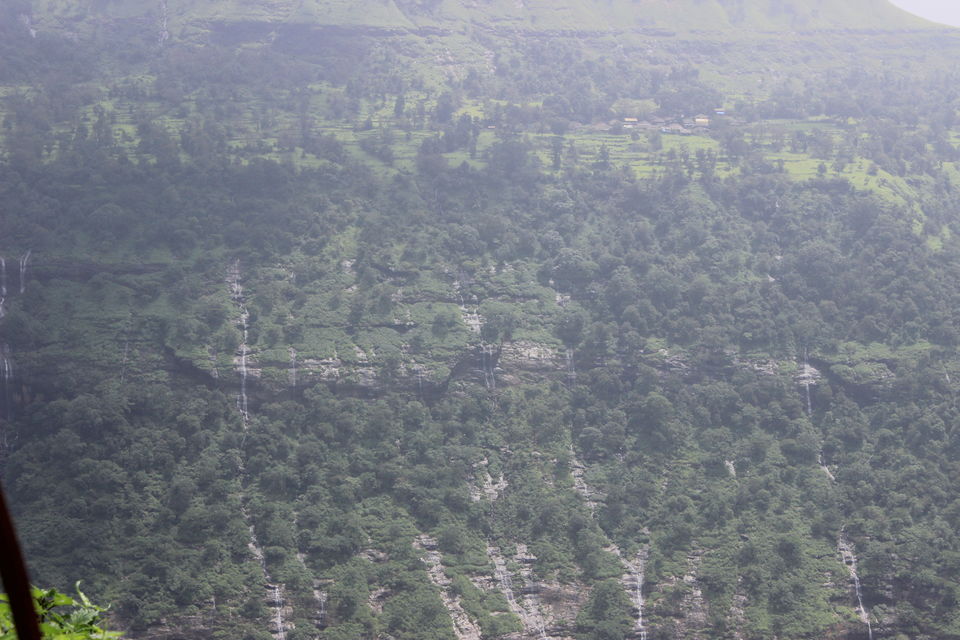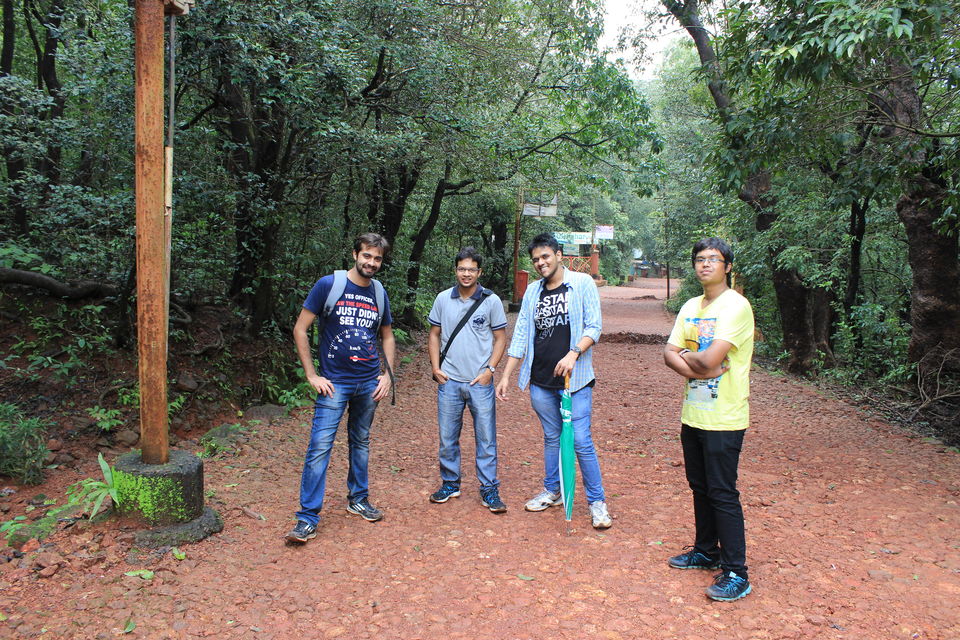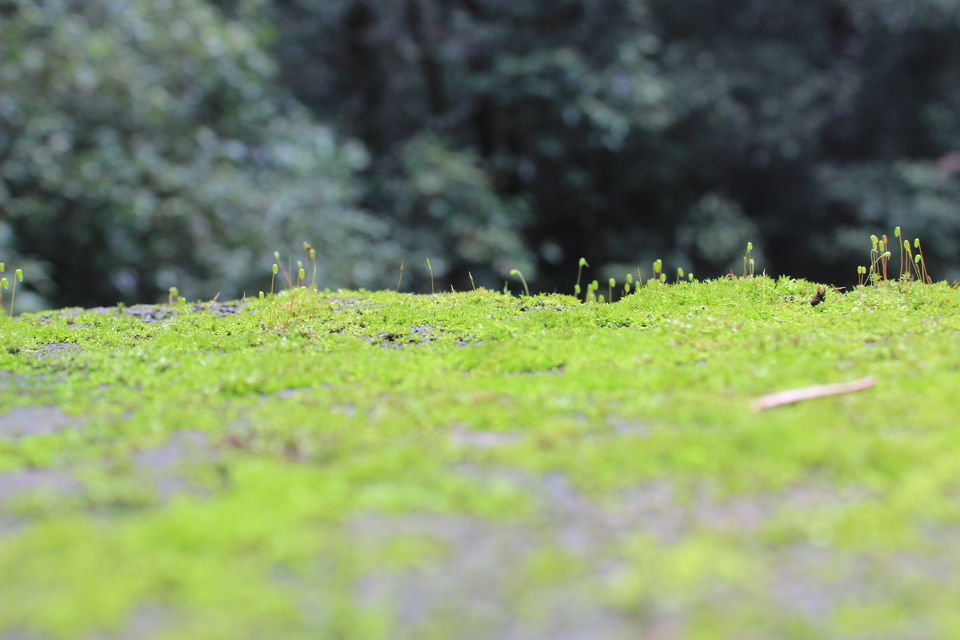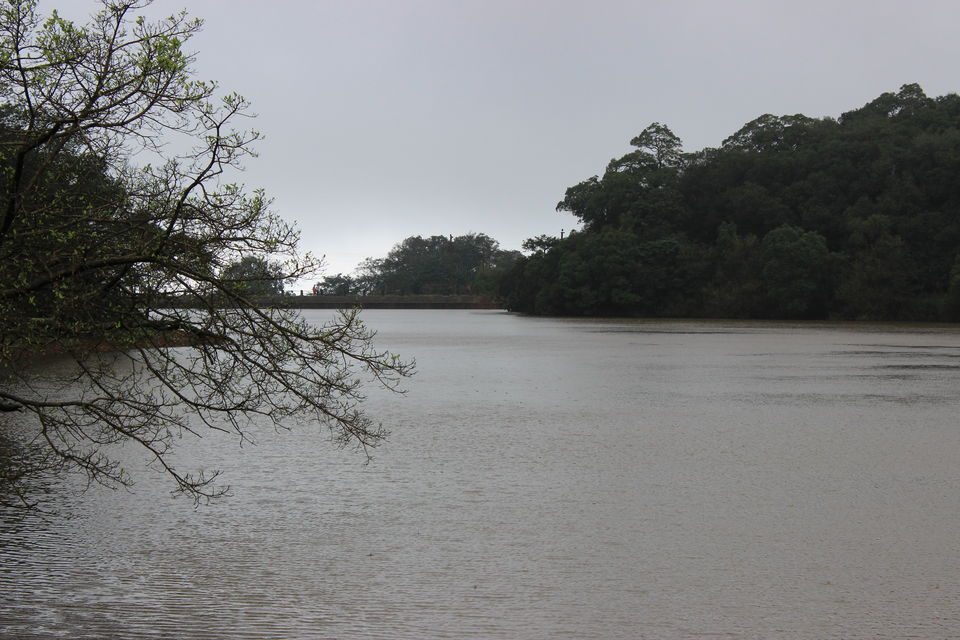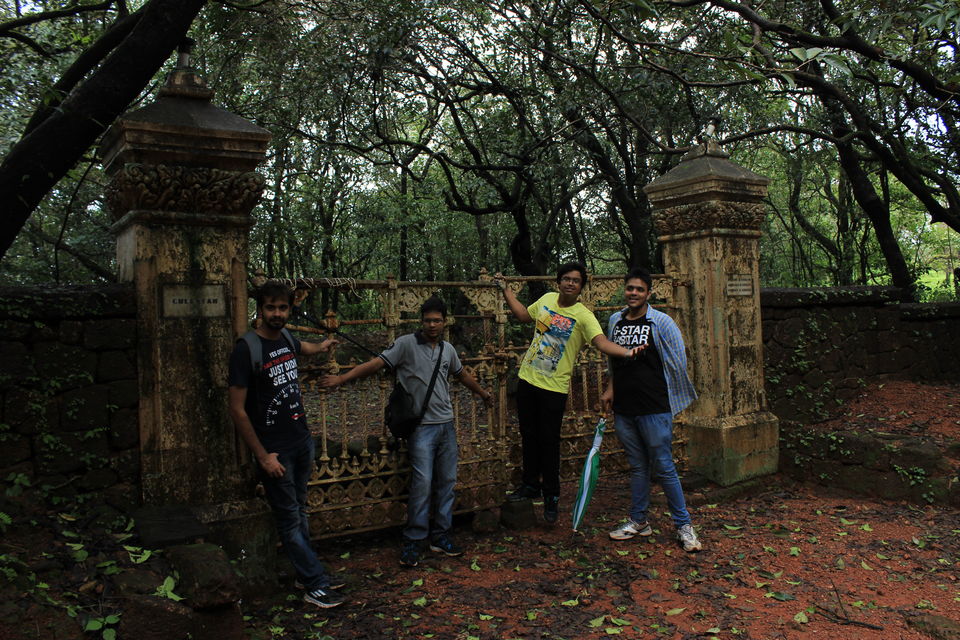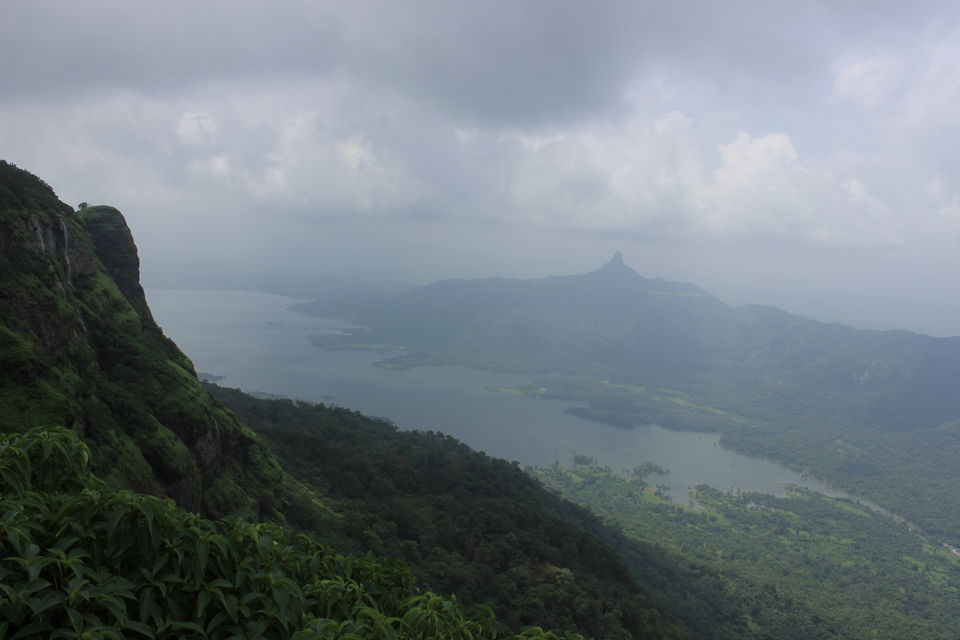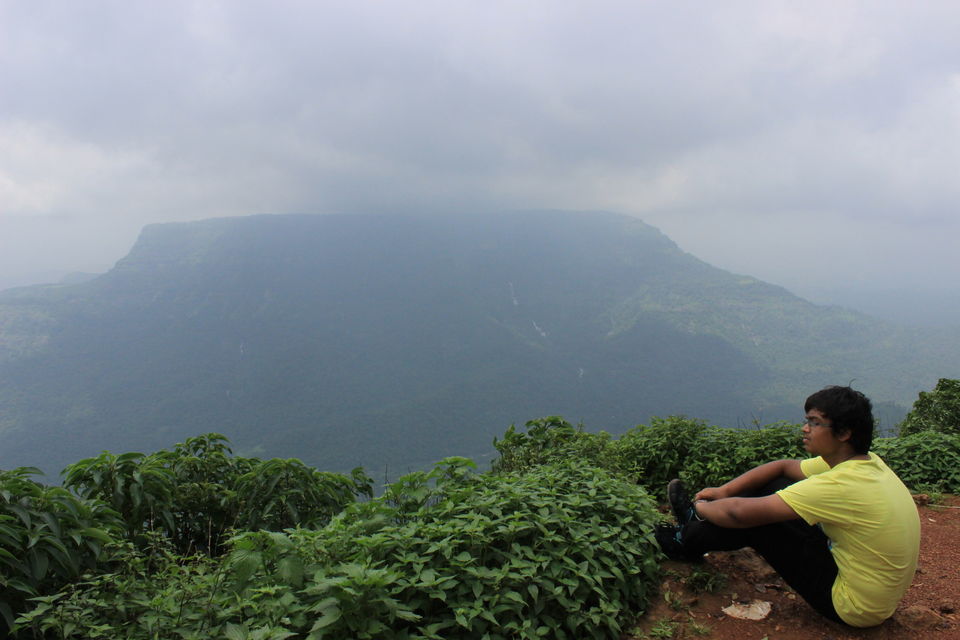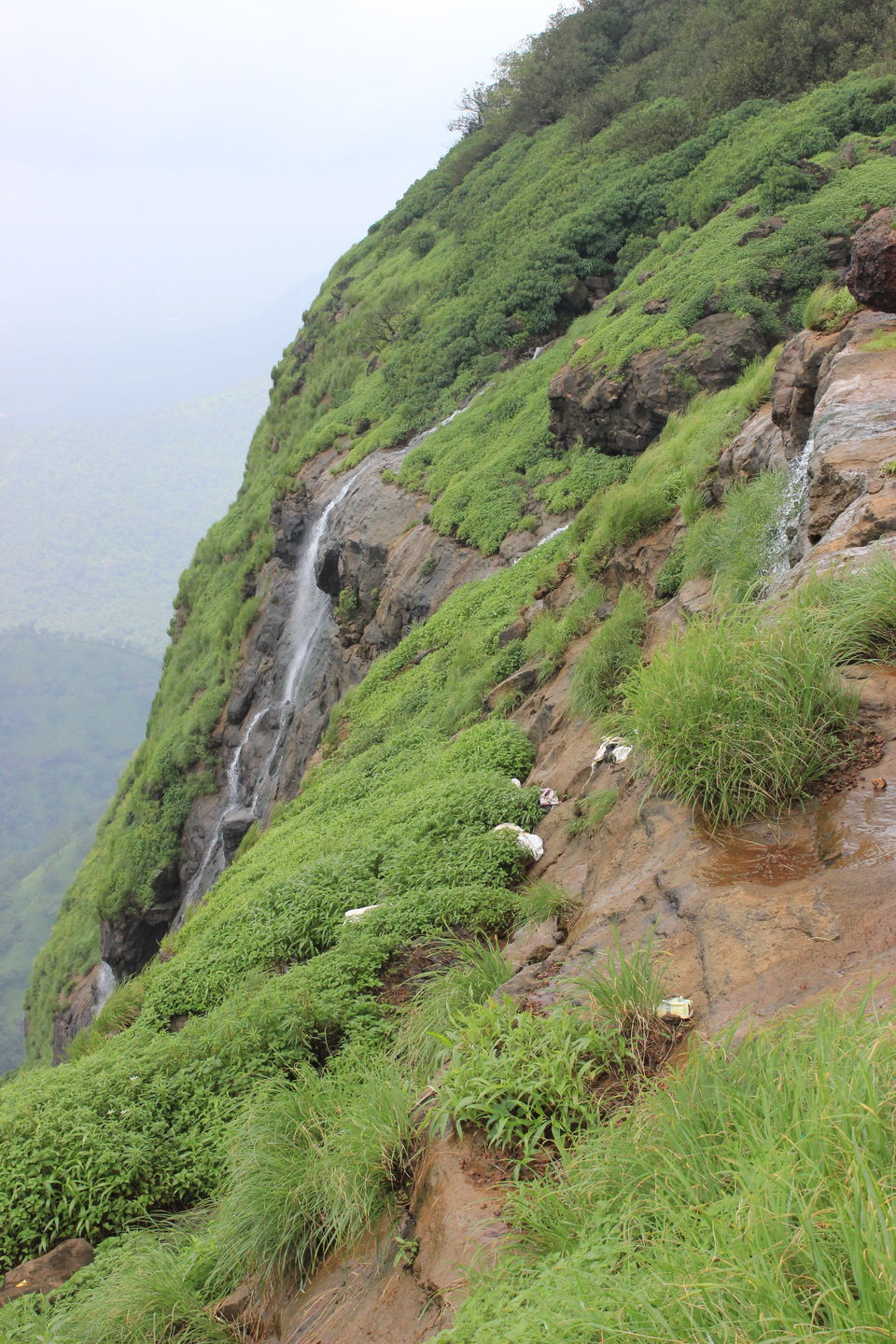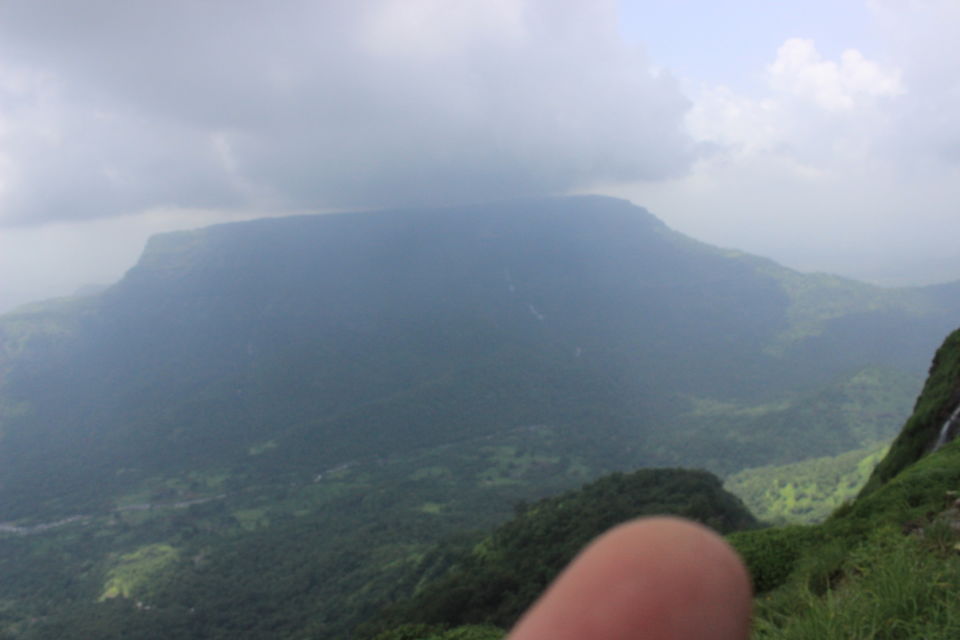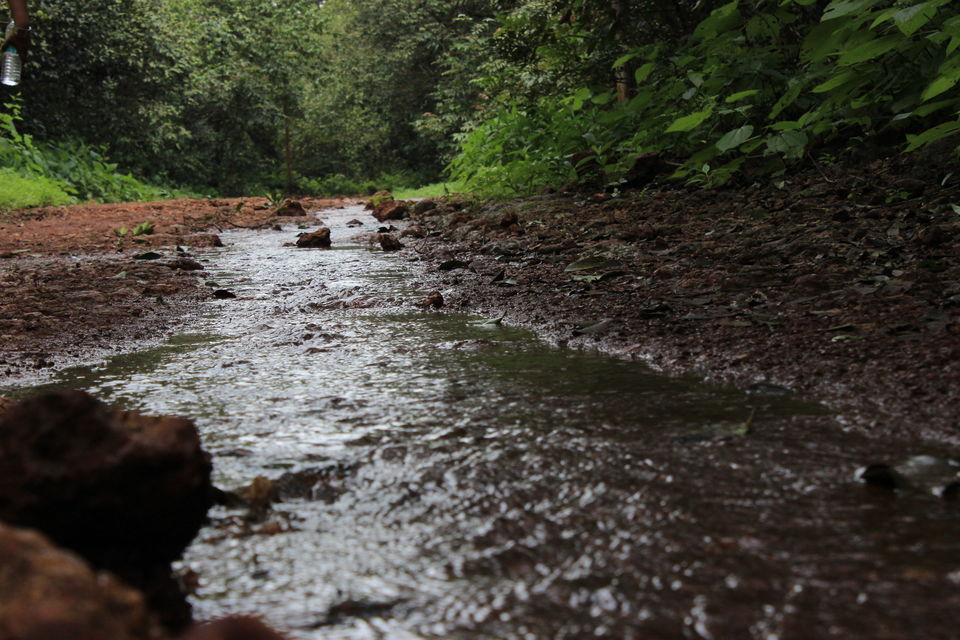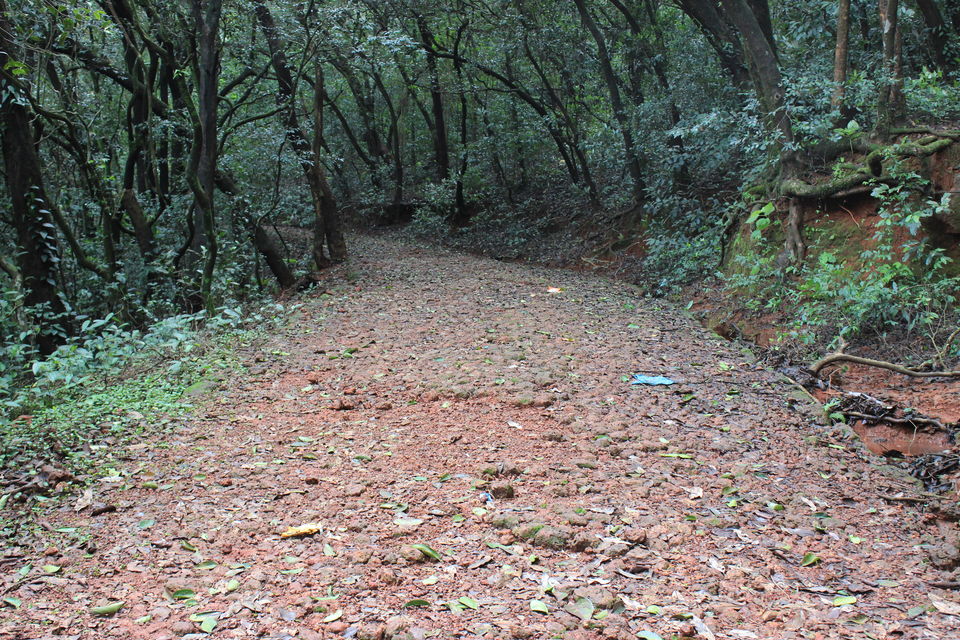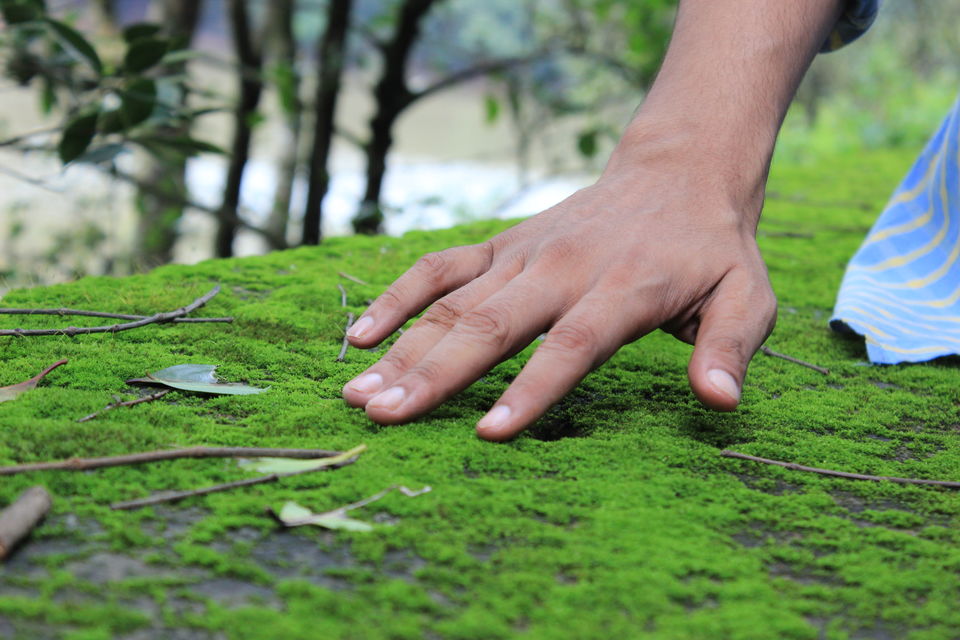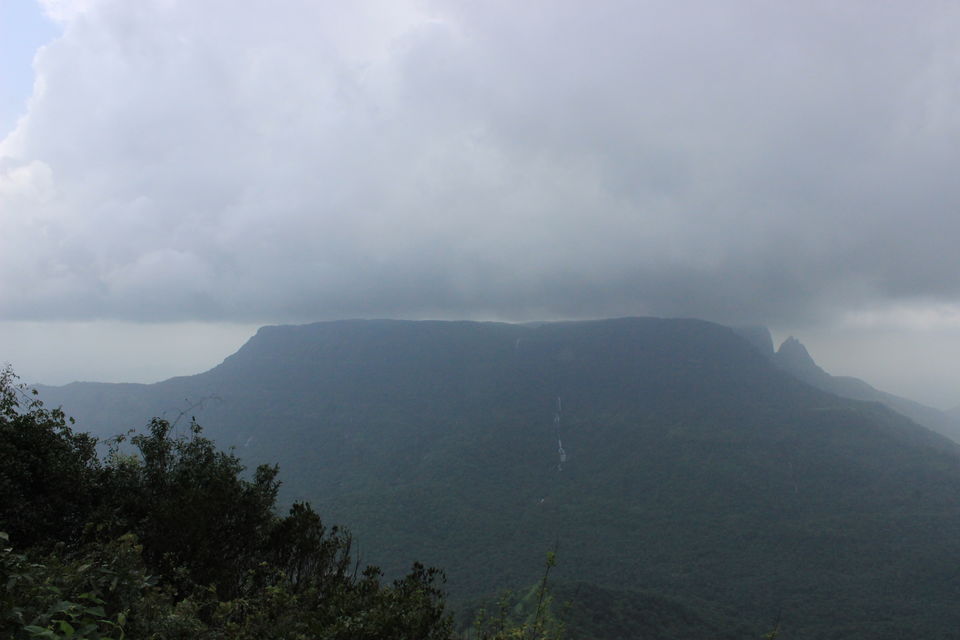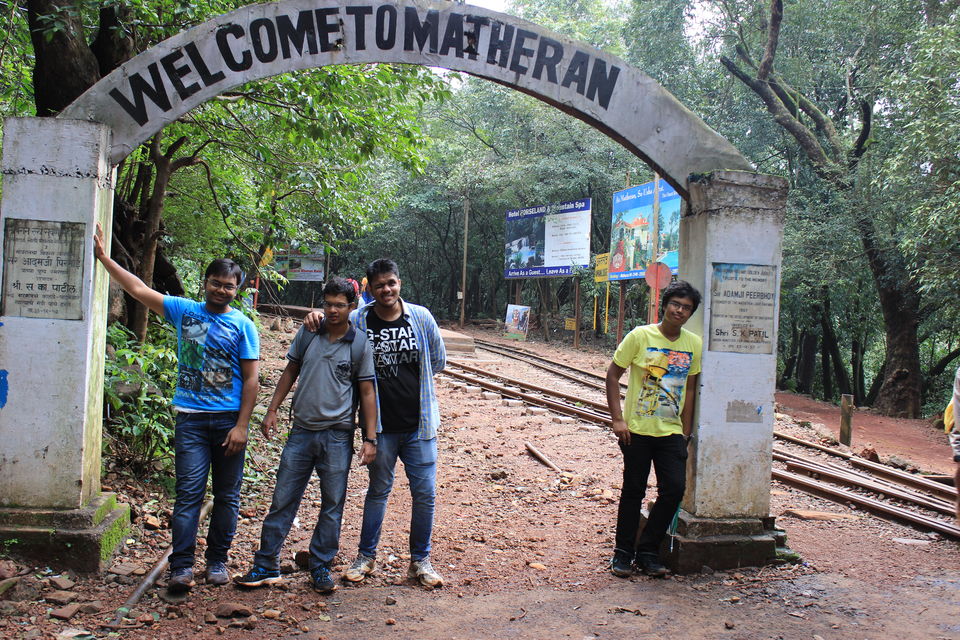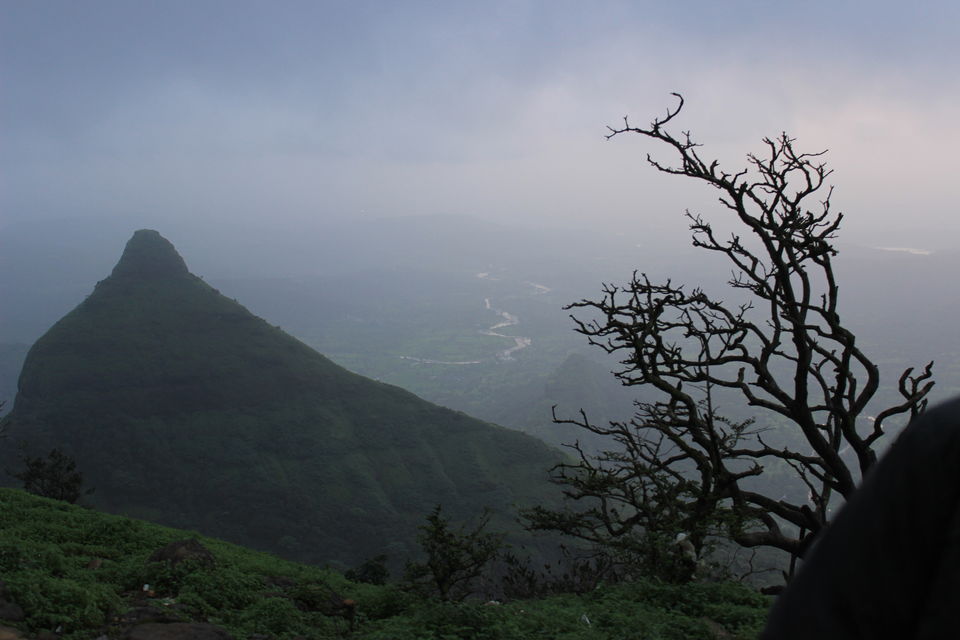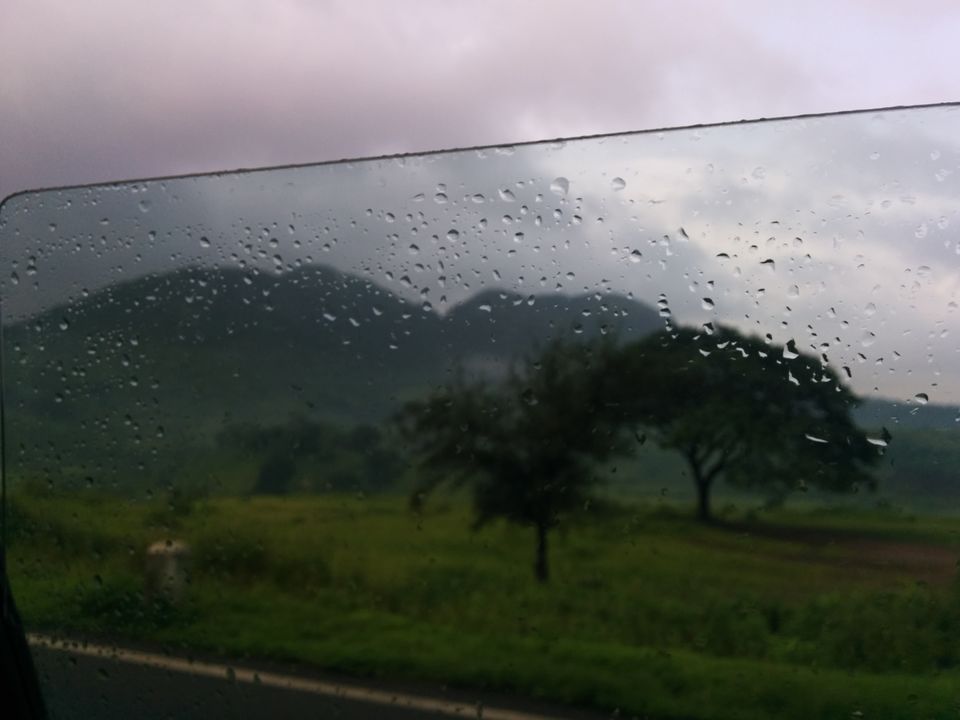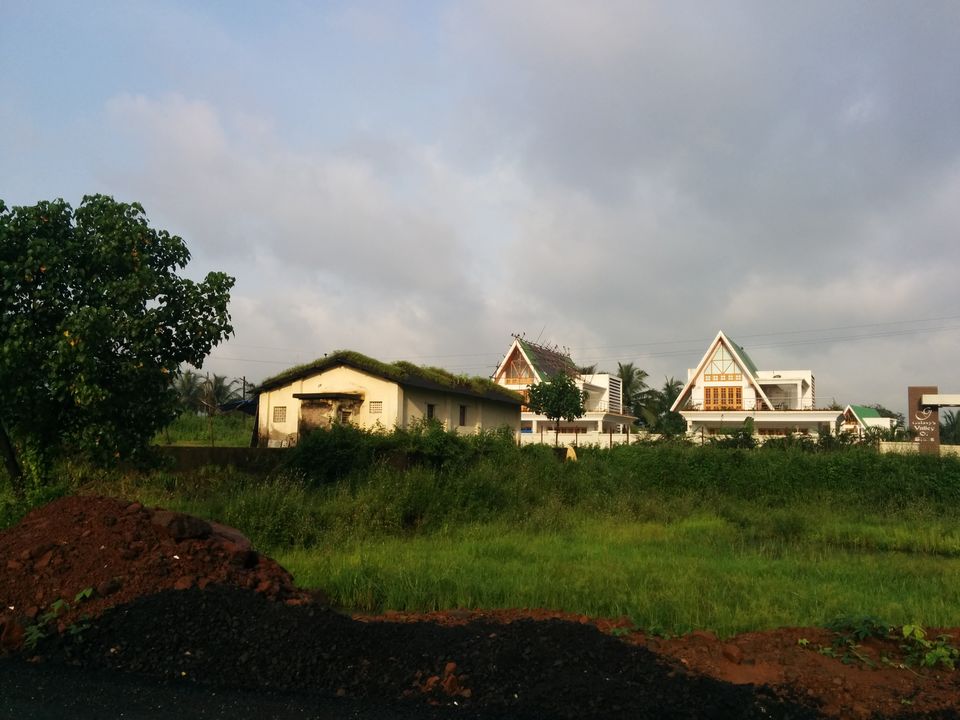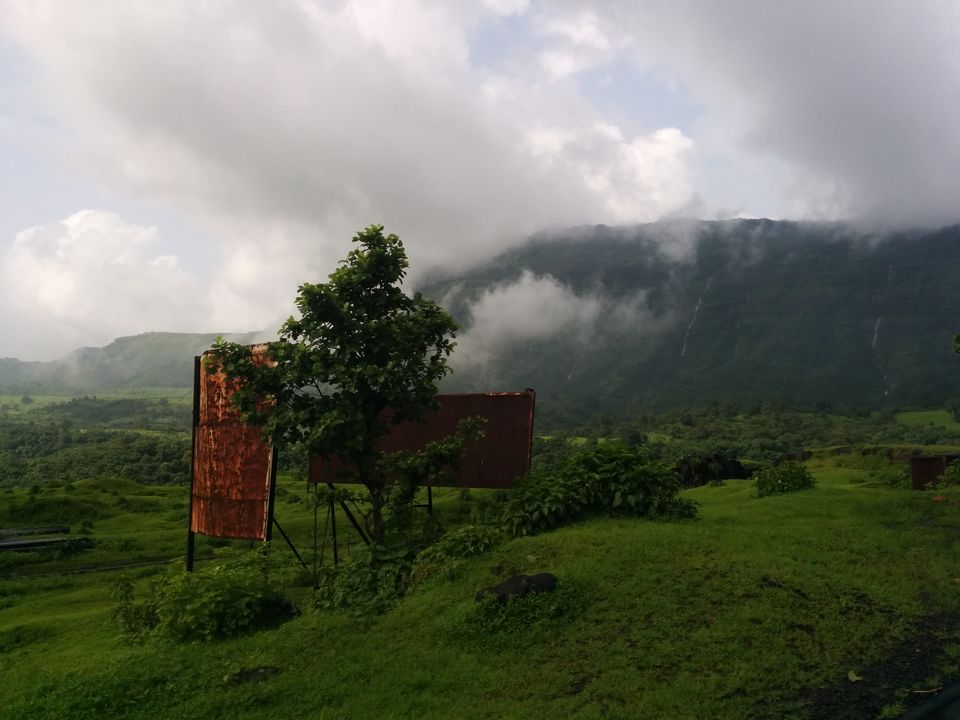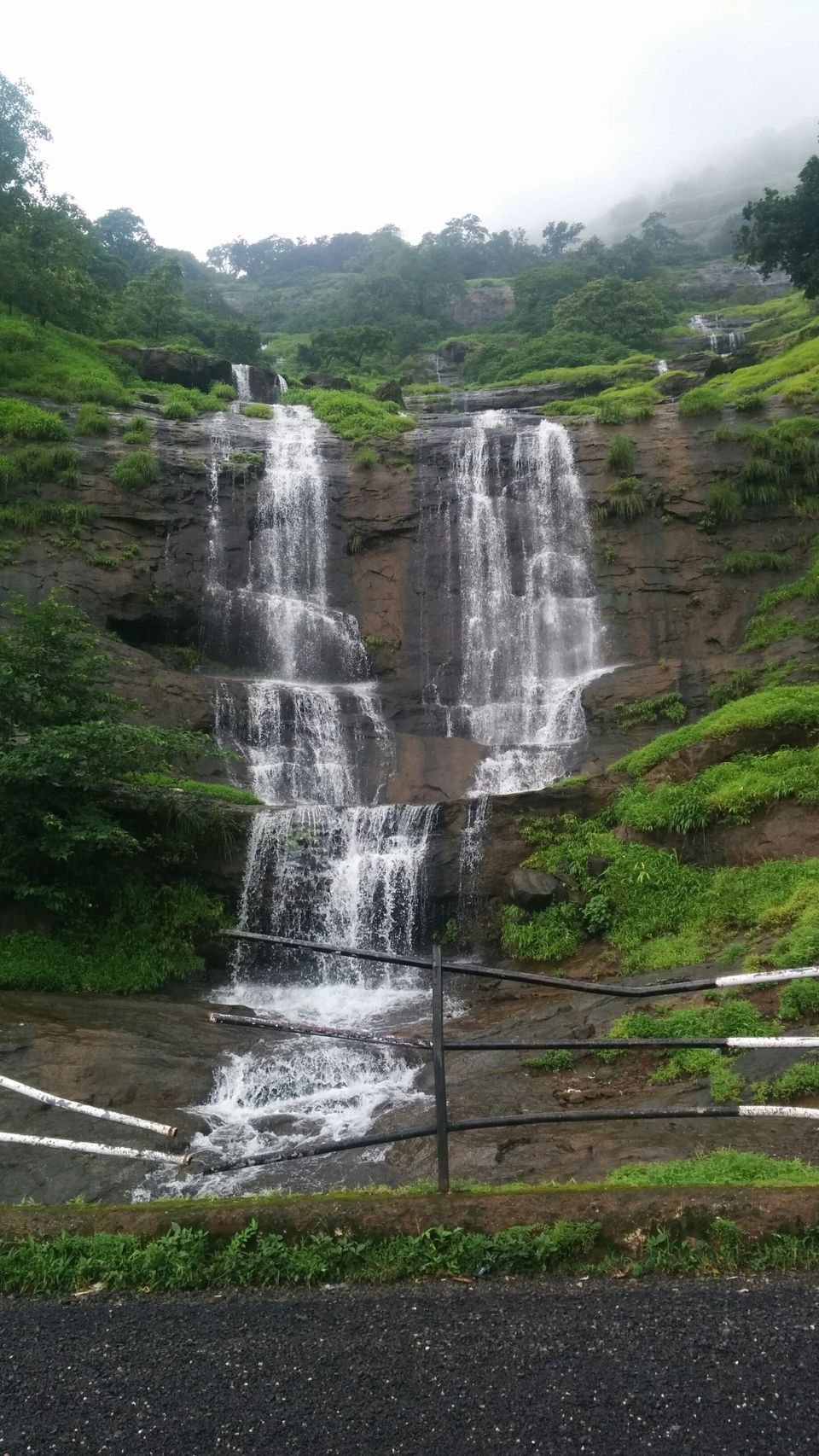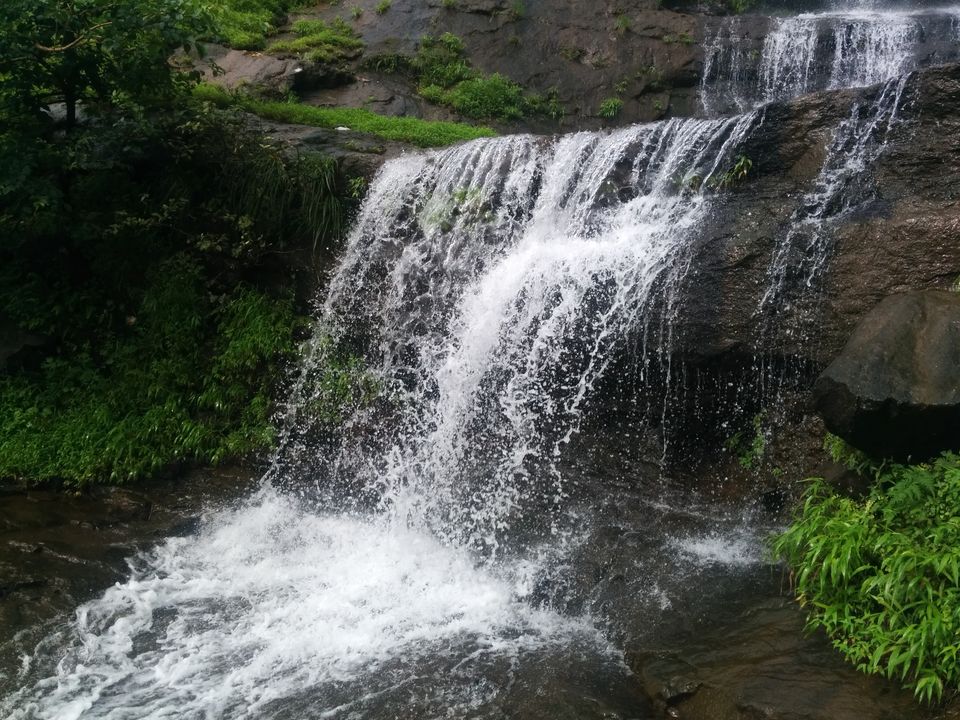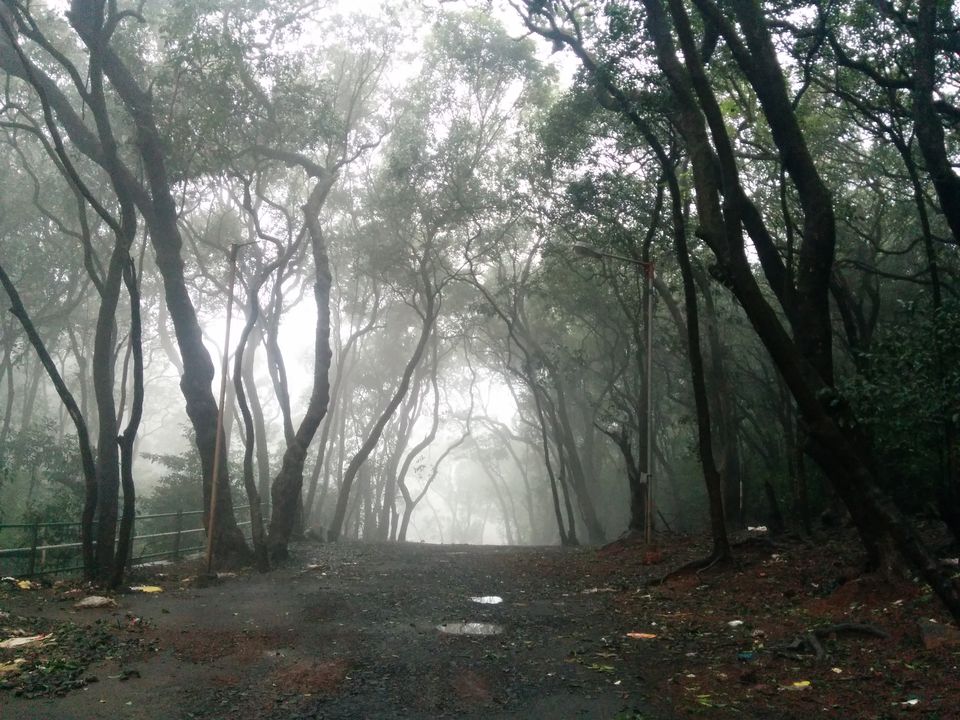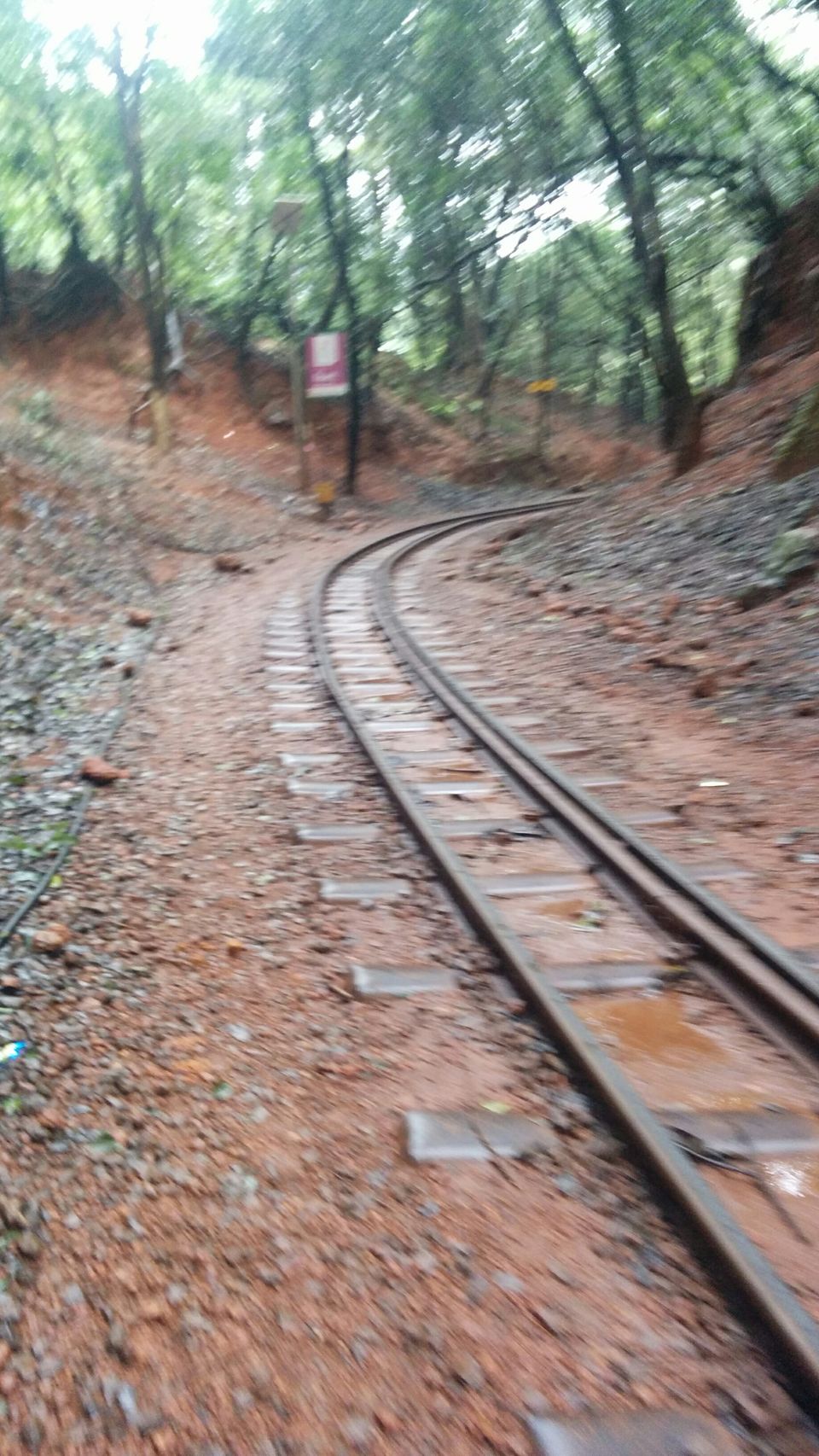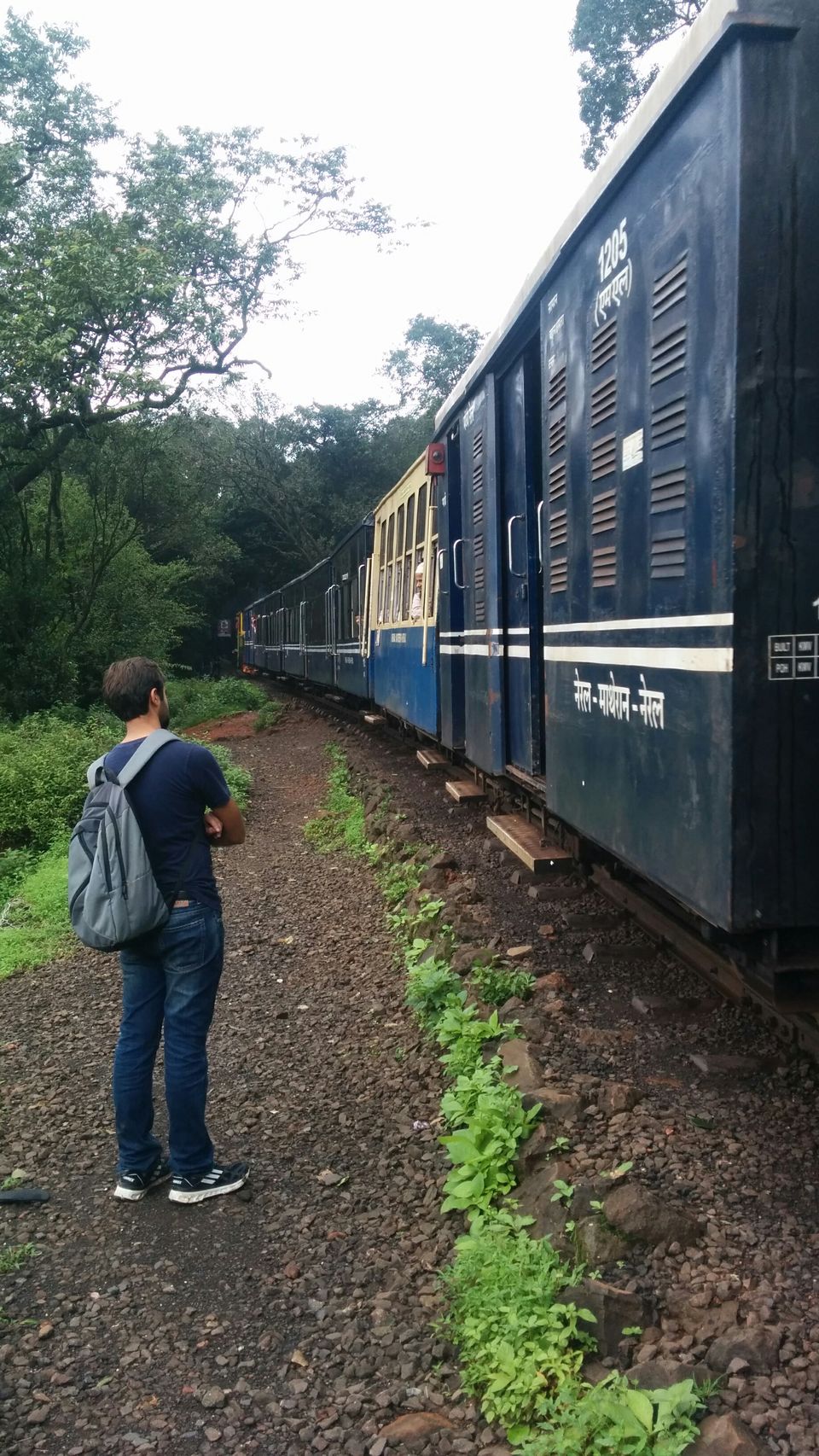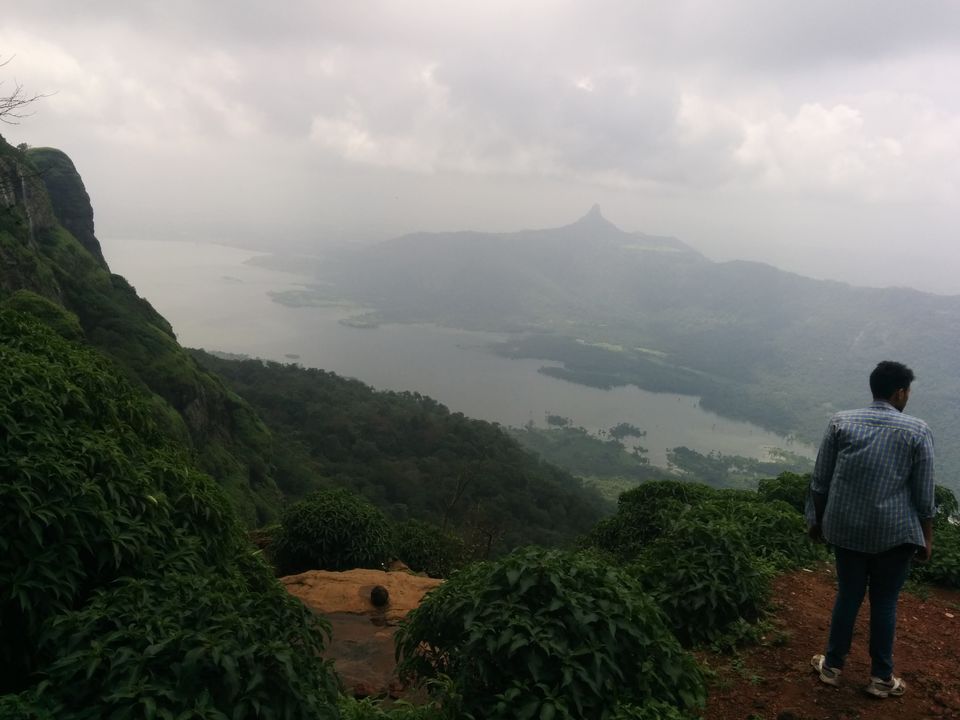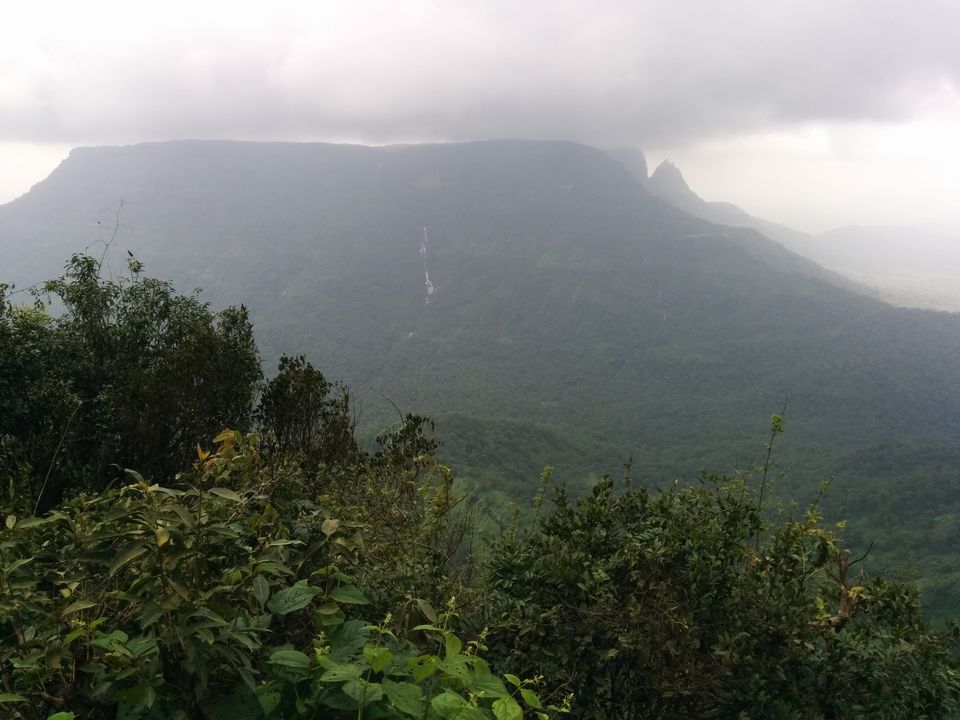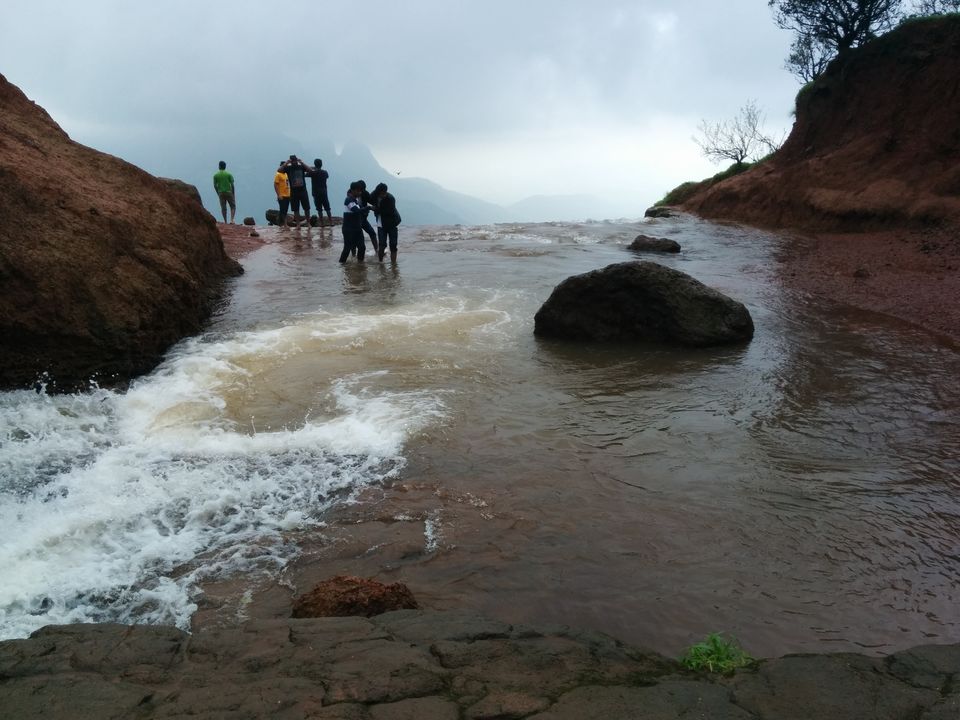 Matheran is a Hill Station and a municipal council in the Raigad district in the Indian state of Maharashtra. It is ahill station in Karjat Tahsil and is also the smallest hill station in India. It is located on the Western Ghats range at an elevation of around 800 m (2,625 feet) above sea level. It is located around 90 km from Mumbai, and 120 km from Pune. Matheran's proximity to many metropolitan cities makes it a popular weekend getaway for urban residents. Matheran, which means "forest on the forehead" (of the mountains) is an eco-sensitive region, declared by the Ministry of Environment and Forest, Government of India. It is Asia's only automobile-free hill station.*source Wikipedia)
Matheran is a beautiful small hill station, infact the smallest in India, located at around 120km from Pune and around 100km from Baner(Pune).
With two friends coming over from Delhi, Matheran was the instantaneous choice.
It was a 1 day trip so we had to start early.We took a self-drive car,XUV ( so no fuss of a driver).We planned to start at around 4 in the morning but managed to move our asses only by 5.
We had to take the Mumbai Pune expressway till Khapoli exit and from there we take the road towards old Mumbai Pune highway.It is a picturesque drive with open fields, hundreds of waterfalls and mountains and yes,minimal traffic.Enjoying the view it took us around 2.5 hours to reach with a quick pit stop at Lonavala for breakfast.
We tried to catch the toy train from Neral to Matheran but unfortunately it was not operational that day from Neral. The only way to know whether its running on a particular day is at Neral station.(mostly closed during monsoons).
Another 10kms and we were at Dasturi, the last point to which vehicles are allowed in Matheran.After this point we needed to trek for around 5km before reaching the main market in Matheran.
Dasturi has a Station called aman lodge from where the toy trains were operational till matherean station. You will be able to get tickets only at aman lodge for this train.
We decided to trek our way up to Matheran along the train track.There was also an option of horse ride to the top but we decided to test our stamina.:-P By the way the trains speed is around 10km/hr…so no danger of train running you over..:-P
It being the Rainy Season ,the place was full of waterfalls and greenery all around. With no traffic noise, we could get lost in the beaytiful chirping of birds and the enchanting sound of the waterfalls.Calmness and frenzy hit us at the same time.With all the pit stops in between it took us around an hour to complete the trek.
There was a map of Matheran(much required) for reference as soon as we entered the main market just behind Matheran station.(see pics)
The place was full of monkeys. Monkeys stealing food items from shopkeepers was a common site.As soon as we left the main area, there are numerous pathways through the jungle.We encountered a lot of monkeys and langoors all around.
We made sure not to have any food items in our hand but we made a small error of putting the biscuit wrappers in the side pocket of our bag visible to the monkeys. At lords point the bag was snatched from our hand and everything carefully examined by the monkeys. They were literally angry when they did not find anything to eat and tried to frighten us. Then came our saviours, the dogs.they chased the monkeys away and saved our bag.:-D....I guess, thats the reason dogs are called man's best friend.
After wandering around and visiting points like Echo Pt., Porcupine Pt (Sun Set Pt), Panorama Point etc ,eating corn and having chai,and encountering wildlife, we headed for Dasturi.
Tiered we tried to catch the train to Dasturi but to our surprise the last train from Matheran to Aman logde was at 3.30PM, looking at each other we all knew trekking back is our only option.
All exhausted as well as overwhelmed by the beauty this place had to offer,we drove back from Dasturi to Pune.
Route: Take the mumbai Pune expressway till Khopoli exit and then drive towards the old mumbai Pune highway and you will reach Neral. From Neral take a left to Dasturi.
Road from Dasturi to Neral is not bad but it is advisable not to descend during the night.
Train: from Neral to Dasturi (will get to know the availability only at the station)
From Dasturi to Matheran tickets are available on the spot.
There are taxis to and fro from Neral to Dasturi .
Stay: there are hotels in Matheran but it is advisable to reach there and then decide on the booking as they might not be the same as shown on the internet.
Veiw points:
There are altogether 28 points, 2 lakes, 2 parks, 4 major worship places and a racecourse to visit inside Matheran. Important points are Alexander Pt., Rambag Pt, Little Chowk Pt, Big Chowk Pt, One Tree Hill Pt, Belvedere Pt, Olympia Race Course, Lords Pt, Charlotte Lake, Pisharnath Mahadev Mandir, Celia Pt (a water fall mouth), Echo Pt., Porcupine Pt (Sun Set Pt), Panorama Point (Sun Rise Pt), Khandala Pt, Madhavji Garden & Point, Pisarnath Temple.
Charlotte Lake, the main lake in the Matheran is a beautiful lake amidst the jungle.This is a must visit.
Be a responsible traveller.....Save Environment......Don't harm animals(its their homes, you are a visitor)
Frequent Searches Leading To This Page:-
weekend holidays from pune, weekend hillstation package near pune, 2 day trip near pune, weekend getaways from pune, weekend travel from pune